Donating soft toys & toys: 4 places that would like to have it
I enjoy writing these articles for my readers, you guys. I don't accept payment for writing reviews, my opinion on products is my own, but if you find my recommendations helpful and you end up buying something through one of the links I may be able to receive a commission on that.
More information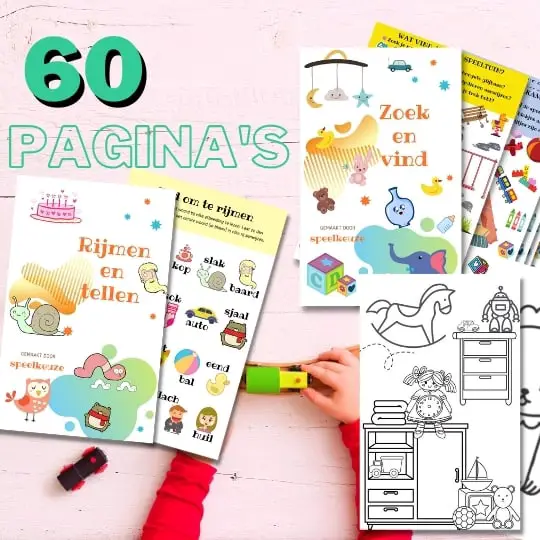 Always something to do for the holidays or rainy day?
Play Choice now has the ultimate activity book collection, with over 60 pages of fun coloring pages and educational puzzles.
In addition to being fun, toys are also extremely important for the development of motor skills and fantasy. In addition, it plays an essential role in the social development of every child.
If you have toys, you can invite friends over to play with you. Children learn that playing together also means sharing together.
That's also why I've written about it before the benefits of children's clothing subscriptions, you have to keep everything tidy because then the next child can enjoy it again, and even toy subscriptions are on the rise.
Toys come naturally to many children, but unfortunately there are also children who do not have access to toys, for whatever reasons.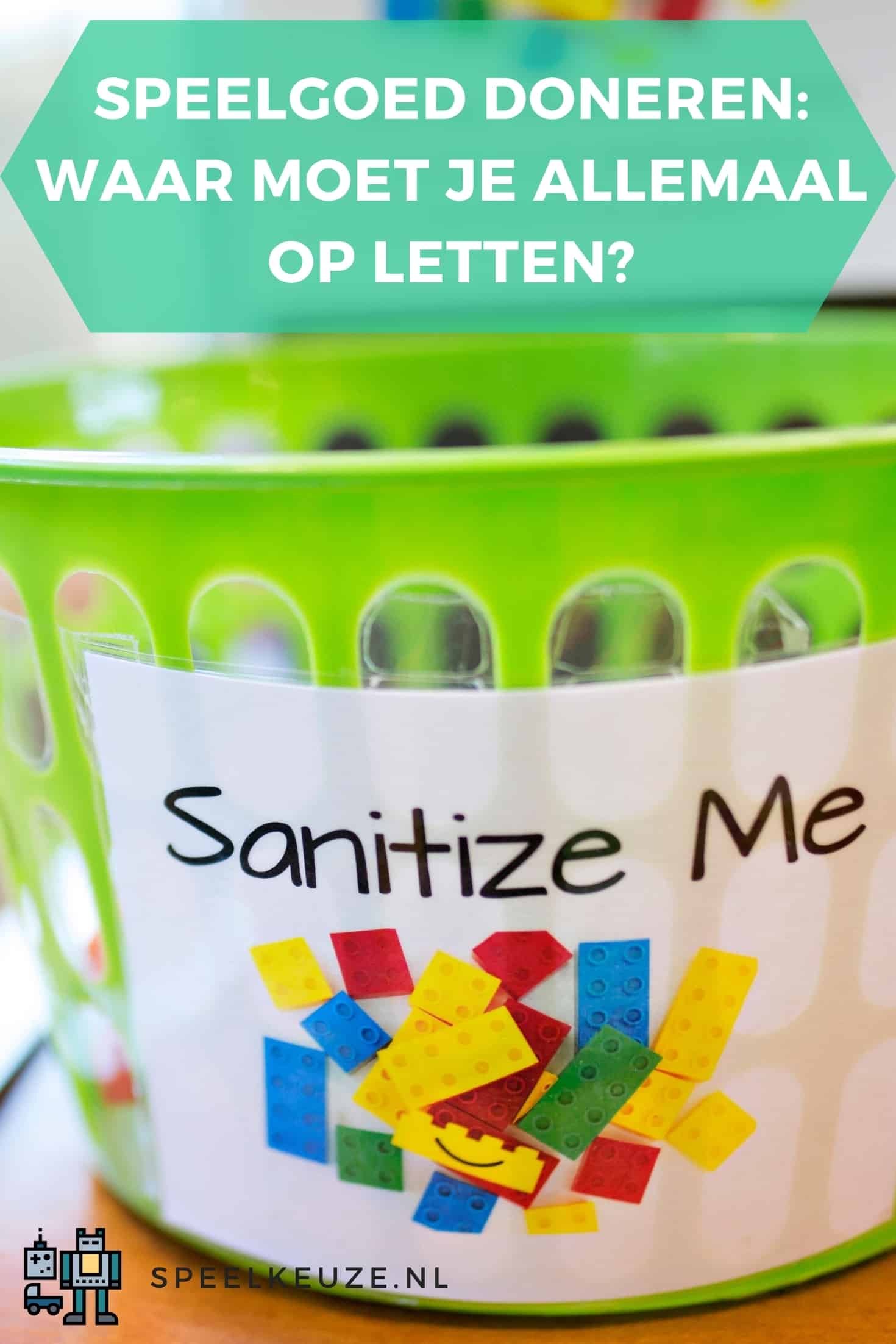 Often it is because they come from a poor household, so there is no money to buy toys or stuffed animals. That is of course anything but fair, every child has the right to toys and cuddly toys!
On the other hand, there are also quite a few children who have too many toys. Most toys are stored away and are not even looked at.
That is why it is so important to take action and also think about the children who have no toys at all.
By donating toys, you not only make more space in the house, but more importantly, you can make disadvantaged children very happy.
And of course we love to do that! At some point, your kids may lose interest in certain toys, or they may just have grown too old.
Rather than throwing these toys in the trash immediately, think about donating them.
In this article we explain to you why donating is an extremely important act, where you can hand in your 'old' stuffed animals and toys and how that exactly works.
The toys that you are going to hand in must meet certain criteria. Read on to get answers to all your questions about donating toys and stuffed animals!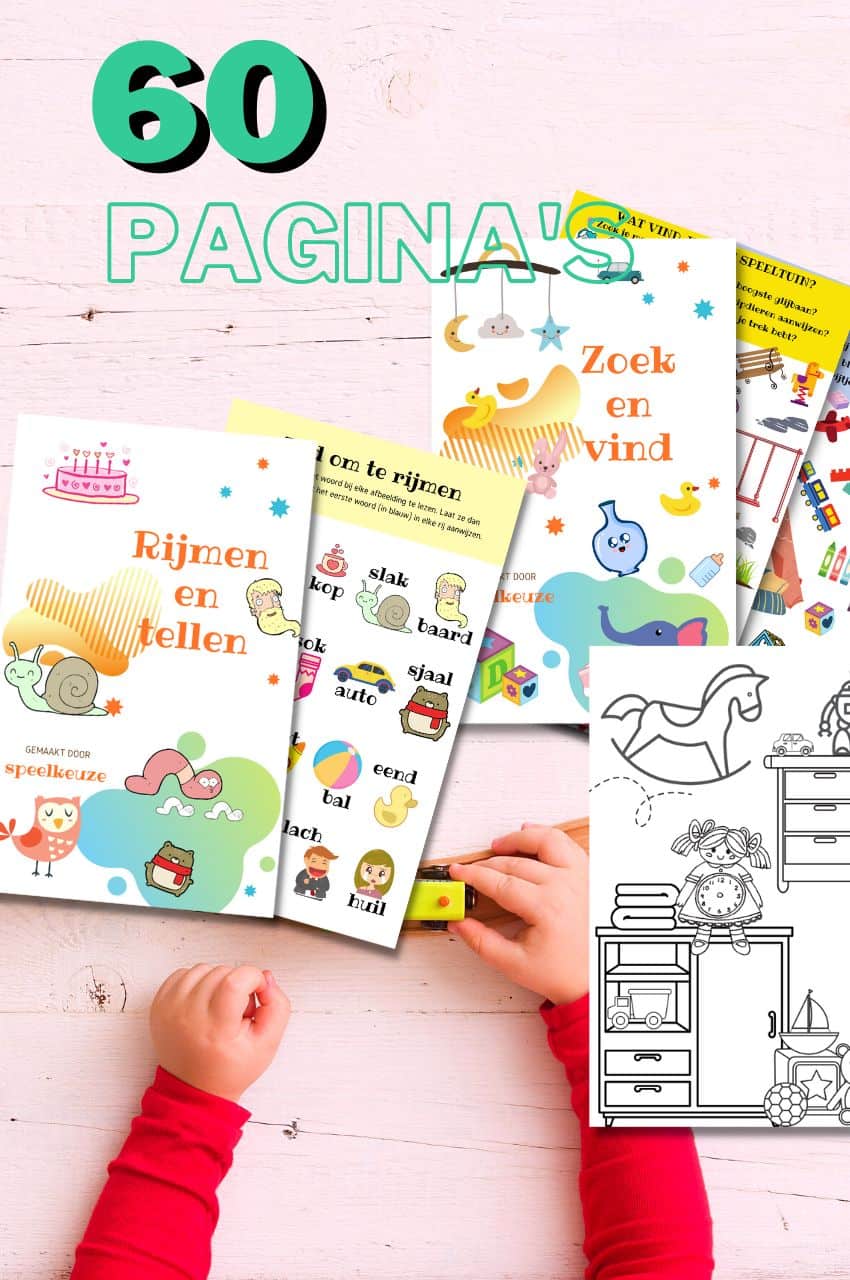 A play theme in your mailbox every month?
Fun play tips, activity books and more, with the first email being our free mini-guide "educational toys"
We will only use your email address for this newsletter and respect your privacy
Where can you donate stuffed animals and toys?
There are various institutions where you can donate your old stuffed animals and toys, such as the toy bank, the children's ward in the hospital, and a day-care center or school.
Around the holidays there are often extra charities active that want to ensure that the poorer children also receive presents during these days.
Rich or poor, every child has the right to toys, especially during the holidays.
Toy banks are spread across our country, so there is bound to be one in your region!
You can also donate your old toys, which can certainly take another round, to a hospital near you, to an asylum seekers' center, or to a crèche or other school.
If you want to donate toys and stuffed animals around the holidays, there are often special charities that are happy to take over your old items.
These will then be donated to families in poverty.
You can donate toys and cuddly toys at the toy bank, these toys are sorted and given as a gift to families who are less fortunate.
Some toy sofas only function during Sinterklaas, other toy sofas also give away toys with birthdays.
These types of banks often work together with the Food Bank. You could also make a phone call to the hospital in your area.
We are sure that they will be very happy when beautiful toys are delivered for those sweet, sick children.
Don't forget that toys and stuffed animals are probably very welcome at refugee centers or the Salvation Army!
You can also donate your toys to a nursery, playgroup, primary school, or even a childminder. That way you might make a lot of children happy in one go!
Then there are the charities that mainly work around the holidays. For example, the national Sinterklaas Bank and Actie Pepernoot of the National Children's Aid Fund.
So you can store your old toys and stuffed animals in quite a few places!
We recommend that you choose a fund that focuses on making sick and / or poor children happy. They deserve it more than any other!
How can you donate it there?
Most authorities have certain rules. It is useful to inform yourself in advance via the websites of these organizations to find out how and where you can donate.
In the case of the toy bank, you can go to specific addresses.
In the case of a hospital, crèche, or asylum seekers' center you can often just drop by with your toys and leave them there.
Or you first contact us by phone to ask if they are interested and if so, when it is best to come by.
At the Salvation Army they have textile containers where you can hand in soft toys such as cuddly toys.
Do you want to leave your belongings at the toy bank? Then look in your region where you can deliver your toys and cuddly toys.
Toy sofas can be found all over the country, for example
It may differ per toy bank: one works all year round, the other toy bank has a space available for a number of days where they collect and distribute again immediately.
Unfortunately, most toy banks are currently closed due to the corona virus.
So keep an eye on the websites, after the summer most toy sofas will function normally again!
At the Salvation Army it is the ReShare department that collects clothing and textiles.
They give away second-hand clothes to disadvantaged people or families for free, or sell them at low prices in second-hand stores.
With the money raised, they support projects to help people in need.
If you have hard toys to donate (made of wood or plastic), you can contact a branch in your area to come and bring them.
For soft toys such as stuffed animals, throw it in the textile containers, click here for a container close to you.
There are also institutions that only accept financial donations.
In such a case you can, for example, sell old toys and then donate the proceeds to associations such as The Forgotten Child.
Sell ​​it via Marktplaats, via Facebook, or perhaps at the flea market!
How do you help with it?
Did you know that one in twelve children grows up in a poor household? For these types of children, toys are not at all self-evident.
There are still many families, inside and outside the Netherlands, who for whatever reason cannot afford gifts or toys for their children.
Fortunately, there are several associations where you can donate toys, stuffed animals, or money.
Every child deserves to be able to play and develop: it is a basic right of every child, no, no exception there.
In addition, we naturally want to prevent children from poor families from receiving gifts on birthdays or holidays.
By donating your toys and stuffed animals, they will end up with the right families. It is only a small effort, but with big, positive consequences for others!
Holidays are unfortunately not a party for all children, but luckily you can change that!
If you still have toys lying around that are no longer in use, but that are still in good condition, then be sure to consider handing them in for a donation!
The authorities will ensure that poor families still receive gifts on birthdays and holidays.
In addition to helping others, you also help nature: by donating your toys and cuddly toys, you also contribute to the recycling of products.
Many families who realize that they no longer need certain items, put everything in a big box and then put it in the trash.
That is anything but sustainable.
Sometimes they bring their stuff to the nearest thrift store, but so much stuff is already delivered there every day that you might want to think about other options.
Give your toys a second life by donating. For all your unnecessary toys and cuddly toys, multiple collection goals have a nice destination.
What requirements must the toys meet?
If you are going to donate toys, it is of course not the intention that you bring worn and unusable stuffed animals or toys.
You don't make others happy with broken or incomplete things. What you do make someone else happy is second-hand toys that are still in good condition!
The toys you are going to donate must be whole and complete. In addition, you should ask yourself the following question: "Would I also give these toys to my own child?".
If the answer is "Yes" then it is good enough for a second round. Furthermore, the toys must be clean, hygiene plays an important role.
Wherever you donate the toys and stuffed animals, it must always comply with some safety rules and respect a certain level of hygiene.
Preferably, the toys are still just new, or otherwise in very good condition.
In addition, the toys must be clean: if you plan to give away cuddly toys, wash them thoroughly in the washing machine first.
It is better not to donate toys that are incomplete, broken or fragile.
If an organization accepts broken or worn out toys, they then have to throw them away, and they have to pay a hefty sum for that.
If you have time, you could of course repair the toys yourself.
For example, you could adjust a teddy bear, and with that little extra effort you can make another child very happy!
In other cases, just a little paint is needed to make toys look like new again!
Ask your own children for help in restoring their old toys, and explain that you are going to give these toys to children who do not have the money to buy them.
In this way you teach your children that not everyone is as prejudiced as they are, and that they should therefore roll up their sleeves for children in worse circumstances.
How do I get my child to help donate toys?
Take the time during a rainy afternoon to clear out the cupboards with your child (ren).
The minimize trend has been popular for a while, with many people realizing that they have a lot of things at home that they don't really need (anymore).
It is then time for a big cleaning! This also applies to soft toys and toys.
Let your kids choose the toys they no longer play with. You check for these toys what is ready for the scrap, and what is still in good condition.
Never throw away toys yourself without telling or asking your children.
Can your child not choose? Then, as a parent, just dare to make decisions. As long as you do everything in consultation, it is fine.
Take your kids with you when you are going to bring the old toys.
Put the selected toys together or collect them immediately in a box. Make a distinction between toys that really have to go and toys that can last for another round.
It is important to never just throw away toys without discussing this with your kids, as this can lead to suspicion.
You can agree that he or she can choose a new toy after getting rid of his or her old toys and stuffed animals.
Incidentally, it often happens that when one of the parents wants to make the decision to get rid of certain toys, the children suddenly start to like the toy again, while they probably haven't looked back at it in the past year.
If your child experiences separation anxiety, which is very normal, it is wise to take your child to the facility where you will be returning the toy.
For example, a child understands that the toy is not thrown away, but that it is given to a child whose parents cannot afford toys.
Children will also become familiar with 'recycling', which is very important in our society. If toys need to be repaired, ask your kids for help too.
For example, a child learns from an early age that we should help people who are less fortunate, where possible.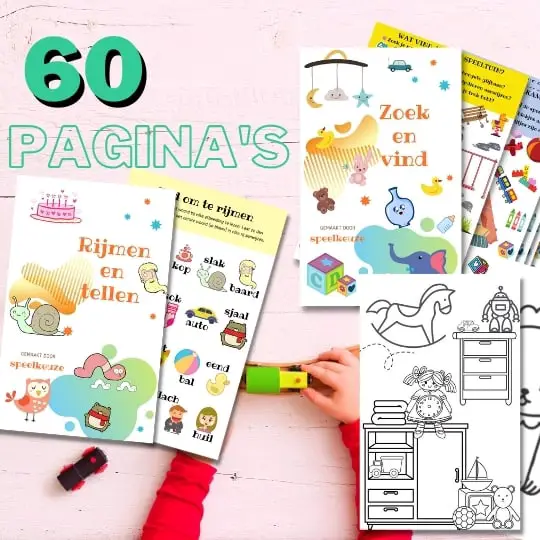 Always something to do for the holidays or rainy day?
Play Choice now has the ultimate activity book collection, with over 60 pages of fun coloring pages and educational puzzles.
Joost Nusselder, the founder of Speelkeuze.nl is a content marketer, father and loves trying out new toys. As a child he came into contact with everything related to games when his mother started the Tinnen Soldaat in Ede. Now he and his team create helpful blog articles to help loyal readers with fun play ideas.