WiFi: What is it and how to make it suitable for children
I enjoy writing these articles for my readers, you guys. I don't accept payment for writing reviews, my opinion on products is my own, but if you find my recommendations helpful and you end up buying something through one of the links I may be able to receive a commission on that.
More information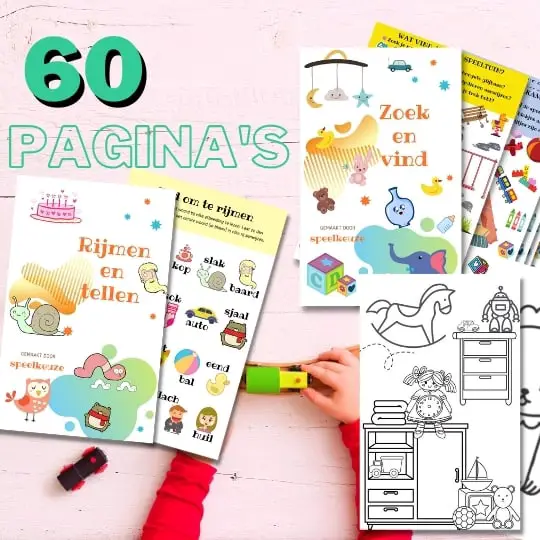 Always something to do for the holidays or rainy day?
Play Choice now has the ultimate activity book collection, with over 60 pages of fun coloring pages and educational puzzles.
Wi-fi stands for Wireless Fidelity and is a network technology that enables wireless communication.
Wi-fi is a universal communication technology that is being introduced in more and more household appliances. It's an easy and fast way to communicate with each other, but how do you make it suitable for children?
In this article I discuss the advantages and disadvantages of Wi-fi and I give useful tips to let your children use the internet safely online with Wi-fi.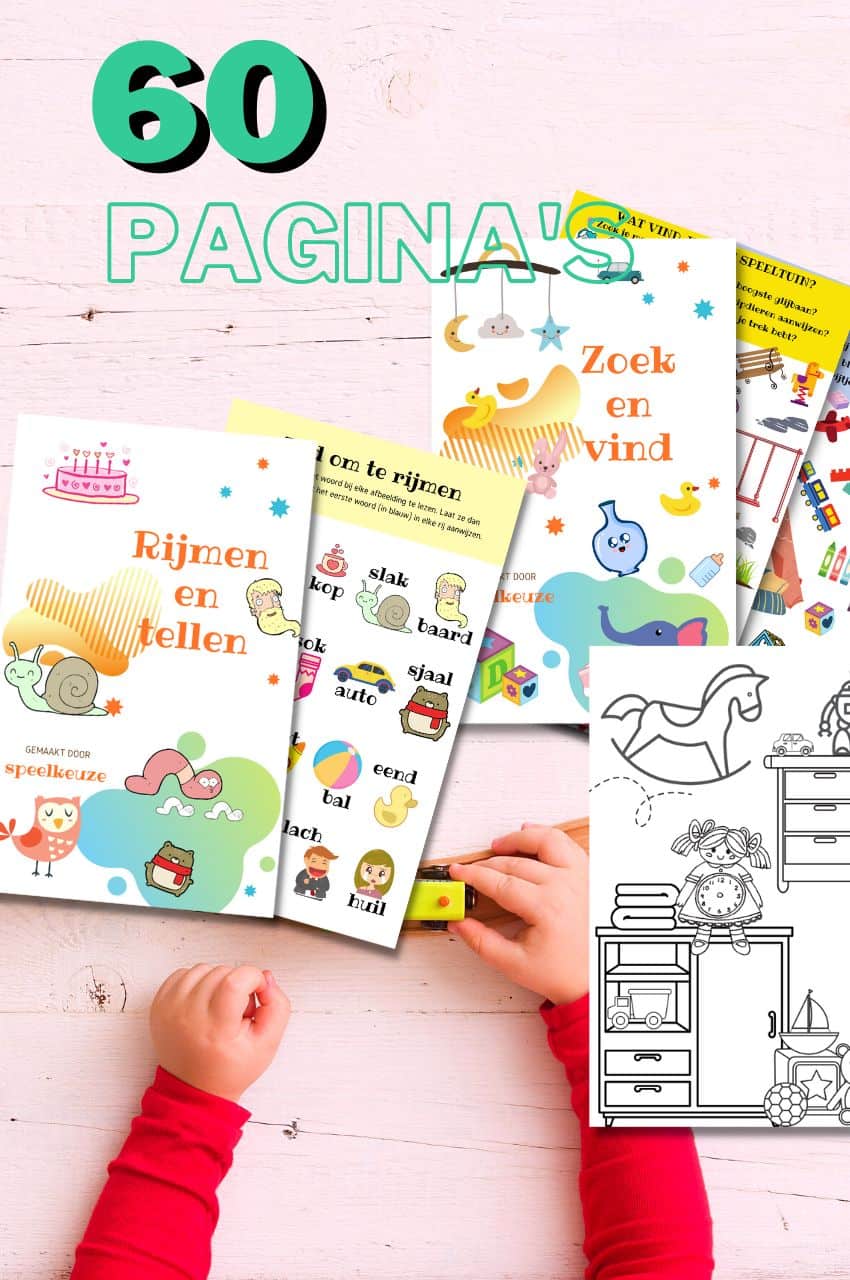 A play theme in your mailbox every month?
Fun play tips, activity books and more, with the first email being our free mini-guide "educational toys"
We will only use your email address for this newsletter and respect your privacy
What is Wi-Fi?
The wireless internet
With WiFi you can wirelessly surf the Internet, email, game, skype and call on your desktop, laptop, smartphone and tablets. The Internet of Things also uses WiFi. Think of smart devices such as baby monitors, televisions, digital cameras and surveillance cameras.
Wifi is a wireless internet connection. You don't have to plug cables directly into a device to connect to the internet network. Many people also use the term WLAN which stands for 'wireless local area network'. A WiFi network is suitable for all kinds of devices from computers and laptops to mobile phones and tablets.
How does Wi-Fi work?
A WiFi signal is broadcast by a WiFi router. The router converts the fixed internet connection, the wired internet connection, into a wireless internet connection. Nowadays, this router is often built into the modem, but you can also purchase it separately. So the router sends out a wireless signal to nearby devices. People can turn on WiFi on their mobile phone or laptop and see which wireless connections are nearby.
Some of these connections are secured, which means that you need a password for this, other connections are not secured and you can therefore connect yourself to them. If the WiFi network is secured, you need a password, nowadays restaurants and hotels give the password to customers as an extra service. Many companies nowadays also offer their employees the opportunity to always be online by providing a WiFi connection within the company.
Why Wi-Fi?
Thanks to WiFi, we can connect devices with each other through a wireless network. Wi-Fi uses radio waves to send and receive data at high speed. The official name of WiFi was IEEE 802.11b Direct Sequence, but that doesn't sound very good. That is why the common name WiFi was coined in the XNUMXs. The story goes that it is an abbreviation of wireless fidelity. That would be derived from High Fidelity, or Hi-Fi, a term from the sound world.
How do we improve WiFi?
However, sometimes it happens that the Wi-Fi falters, or that you have poor coverage or the Wi-Fi is slow. Fortunately, there are many options to improve your WiFi yourself. Here are a few tips:
Make sure your router is in the right place. A central place in the house is best.
Make sure your router has no obstacles, such as walls or furniture.
Use an external antenna to extend the range.
Use a WiFi repeater to increase the range.
Make sure your router is up to date.
With these tips you can improve your Wi-Fi and make sure you always have a good connection.
What do you need to up your WiFi game?
If you want to become a real WiFi pro, you need the following things:
1. A properly connected modem
Your modem is the heart of your WiFi network. Make sure it is properly connected and all cables are connected securely.
2. A device suitable for wireless internet
To use wireless internet, your device must be WiFi-enabled. See if your laptop, tablet or smartphone has a WiFi symbol. If not, you can buy a separate WiFi network card. If you already use wireless internet, you can also use a HotSpot.
Why would you use Wi-Fi?
Surfing the Internet
With Wi-Fi, you can surf the web, read email, and play online games. Wi-Fi is usually not suitable for the more demanding gamers, because the response speed is too slow.
Watching video
You can also watch videos via WiFi, such as live TV, NPO Start, RTL missed, Netflix and other streaming services. You need a good router for this.
Connect with other devices
You can also connect more and more other devices to WiFi. Think of surveillance cameras, smart speakers, vacuum cleaners, decoders, televisions, digital cameras and baby monitors.
What is WiFi?
The fabrication called Wi-Fi
Wi-Fi is a fiction invented by a marketing agency in 1999. It is an abbreviation of Wireless Fidelity, a term that refers to the well-known term Hi-Fi from the audio world. The actual name is IEEE 802.11b Direct Sequence, but that's not very practical.
How does WiFi work?
Wi-Fi is a technology that transmits data wirelessly on the 2.4 GHz and/or 5,0 GHz band. The signal is digital and encoded according to the IEEE 802.11 protocol. This is an international standard for transmitting digital data by air. There are several variants of this standard.
Wi-Fi as a synonym for wireless home network
The term Wi-Fi is increasingly used as a synonym for a wireless home network. Whether you're using a laptop, tablet, smartphone, or any other device, Wi-Fi lets you connect to the Internet wirelessly.
Boost your WiFi with an amplifier!
It is a common problem: you have a room with only one bar of WiFi, or you have a terrace where you have no coverage. Fortunately, there is a solution: amplifiers!
With amplifiers you can improve your WiFi, so that you have a good connection everywhere in the house. There are two types of amplifiers: the first has a cord and is called an access point, the second fits into a socket and is called a repeater. If you choose the first option, the speed will remain the same as close to the modem. If you choose the second option, a lot of speed is unfortunately lost. But if you buy a more expensive variant with Mesh technology, the speed remains the same, even if you work with multiple devices at the same time.
The different options
KPN, T-Mobile and Ziggo sell/rent WiFi points, so if you switch from one of these companies, you can immediately order an amplifier. Below we have listed the different options for you:
Wi-Fi Plus: no extra cable required, expandable by up to 3 points.
Super WiFi: no extra cable needed, the speed remains the same.
Smart Wifi Booster: no extra cable needed, the speed remains the same.
The price
The price per month depends on the provider, but the purchase price is about the same. On July 22, 2021 (actions are disregarded) it looked like this:
Wi-Fi Plus: €50
Super WiFi: €60
Smart Wifi Booster: €70
So if you suffer from a poor WiFi connection, it is a good idea to purchase an amplifier. You can choose from different options, and you are assured of a good connection, wherever you are in the house.
No more cables needed: WiFi for the road
Hotspots: where to find them
It's a party for everyone who likes to use the internet wirelessly with their smartphone, tablet or laptop: Hotspots! These locations offer public Wi-Fi connections that you can use. KPN and Ziggo, for example, offer free or paid access. For example, you can use these hotspots in busy places, such as conference centers or catering establishments.
Pay per time or a subscription?
You have the choice: pay per time or take out a subscription. If you choose the former, you can use the hotspots as long as you pay. Would you rather have a subscription? Then you can use the WiFi connections for longer.
Where can you find the hotspots?
Fortunately, you don't have to look for the hotspots. There are several websites where you can find them. KPN, for example, has an overview map of HotSpots. You can also check out a Wi-Fi Hotspot Finder.
Ready to surf!
Ready to surf? Grab your smartphone, tablet or laptop and find the hotspots in your area. You can use it as long as you pay or have a subscription. Enjoy wireless internet!
Hotspots: an overview of the Netherlands
KPN Hotspots
KPN has more than 4500 public locations where you can use Premium HotSpots for free, even if you are not a customer. You will find these hotspots in supermarkets, hardware stores and holiday parks. In some locations you have to pay for use.
Ziggo Wifi Spots
Ziggo has the largest public Wi-Fi network in the Netherlands, with more than 2 million Wi-Fi points. The Wi-Fi modems of Ziggo customers are used to create hotspots. Each modem broadcasts two networks, one of which can be used as a WiFi hotspot. Additional bandwidth of 10/2 Mbps is available for the WifiSpots.
KPN Fon Hotspots
Together with the Spanish Fon, KPN has a WiFi network with more than 17 million hotspots in the Netherlands and abroad. Customers with an internet or internet and TV subscription can use the KPN WiFi HotSpots free of charge. Unfortunately, the collaboration with Fon ended on July 1, 2020, but fortunately you can use your Dutch mobile product within the EU just as you would at home.
The pros and cons of Wi-Fi
The advantages
If you use Wi-Fi, you can get faster speeds than 4G for a lower price. This means that you can surf in the garden with a laptop on your lap, or check your e-mail while in the hotel or log into your company network.
The cons
Unfortunately, WiFi also has its limitations. The maximum distance is about 100 meters, with the speed decreasing the further you are from the access point. WiFi internet is also always slower than with a non-wireless network.
How can you surf the internet safely on public Wi-Fi networks?
Using public Wi-Fi networks such as those of a cafe, hotel, campground, airport, train, or bus is never a secure option, whether you use a password or not. If you log into a public Wi-Fi network, a hacker can gain access to your device and therefore your personal and important data. He can use this data for identity fraud, to log in to your e-mail or Facebook account, to intercept DigiD accounts.
Fortunately, there are a few ways you can mitigate the risks. Here are some tips for surfing the web safely on public Wi-Fi networks:
Use a VPN
A Virtual Private Network (VPN) is a way to secure your connection. When you use a VPN, all your internet traffic is encrypted and your IP address is hidden. This means that if you log into a public Wi-Fi network, your data is safe.
Use your data bundle
Instead of public Wi-Fi, you can also use your data bundle (3G or 4G). This costs money, but is much more secure than a public Wi-Fi network without a VPN.
Use a recently updated device
It's important to make sure your device is always up to date. Also make sure you have a good virus scanner installed.
Do not make any financial transactions
If you're on a public Wi-Fi network, don't do banking or tax matters. It is better to perform these transactions when you are connected to a secure network.
By following these tips, you can use the internet safely on public Wi-Fi networks. If you want to know more about how you can improve your online safety, visit Veilig internetten.nl.
Wi-Fi tracking: What is it and how can you prevent it?
Do you have a smartphone or tablet with you? If you have Wi-Fi on, shops, restaurants or municipalities can store and process the location data of your mobile device. This is called Wi-Fi tracking.
What is Wi-Fi Tracking?
Wi-Fi tracking is one way companies or organizations can collect your location information. They can store and process your location data if you have Wi-Fi on.
How can you prevent WiFi tracking?
If you want to prevent WiFi tracking, turn off your WiFi. Then your device cannot automatically connect to an open Wi-Fi network if one is available.
Why is Wi-Fi tracking important?
Wi-Fi tracking is important because it allows companies and organizations to collect information about where you've been and what you've done. This can be used to analyze your behavior and show targeted advertisements.
Conclusion
WiFi is a convenient way to access the internet without having to plug in a cable. However, it is important to ensure that children's use of WiFi is safe. There are several ways to do this, including using DNS servers, router settings, and restrictions on the device itself.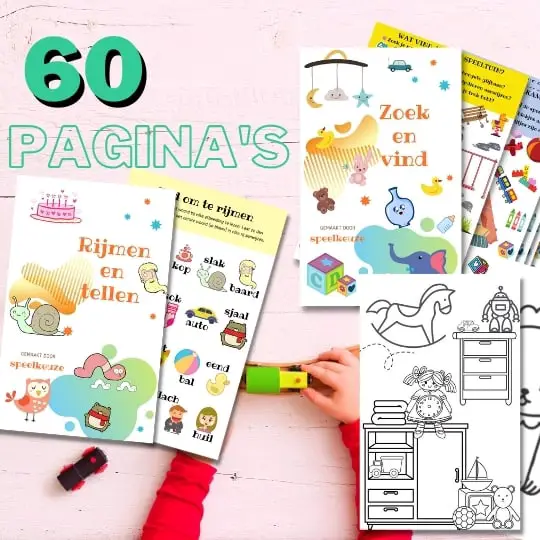 Always something to do for the holidays or rainy day?
Play Choice now has the ultimate activity book collection, with over 60 pages of fun coloring pages and educational puzzles.
Joost Nusselder, the founder of Speelkeuze.nl is a content marketer, father and loves trying out new toys. As a child he came into contact with everything related to games when his mother started the Tinnen Soldaat in Ede. Now he and his team create helpful blog articles to help loyal readers with fun play ideas.