What Are Preschools: Definition, Age, Milestones, Play
I enjoy writing these articles for my readers, you guys. I don't accept payment for writing reviews, my opinion on products is my own, but if you find my recommendations helpful and you end up buying something through one of the links I may be able to receive a commission on that.
More information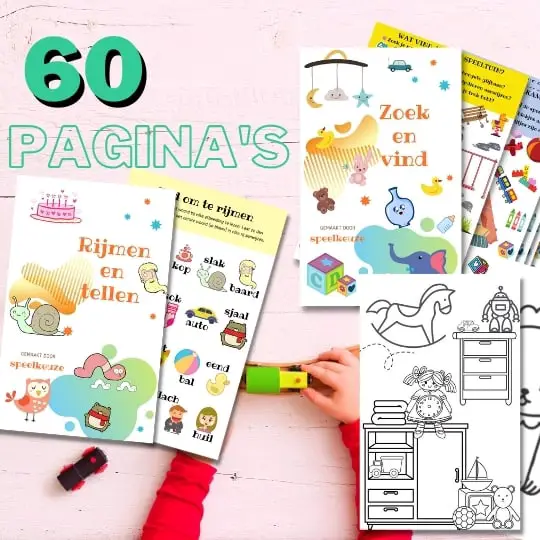 Always something to do for the holidays or rainy day?
Play Choice now has the ultimate activity book collection, with over 60 pages of fun coloring pages and educational puzzles.
A preschool is an educational institution where young children are prepared for primary education. Preschools offer activities and learning experiences aimed at the development of children from 2,5 to 4 years old.
Children learn through play through arts, crafts, music, movement and story time with nap time also provided.
Toddler ages and developmental stages help parents and educators track a child's developmental milestones. This includes physical, cognitive, social and emotional milestones that children reach at certain ages and stages.
Preschools must take important safety measures, such as outdoor safety, safe indoor areas and classroom safety tips. Parents should also teach toddlers basic safety rules and make sure the house is safe.
Teaching safety rules reduces the risk of accidental injuries and improves toddler safety behaviors.
The toys in a preschool should promote the development of skills such as cognitive development, problem solving skills, fine and gross motor skills, language development, vocabulary, communication skills and social skills.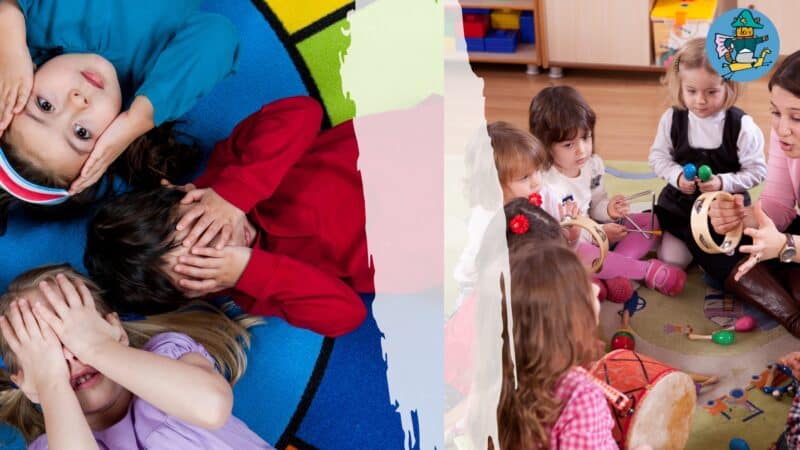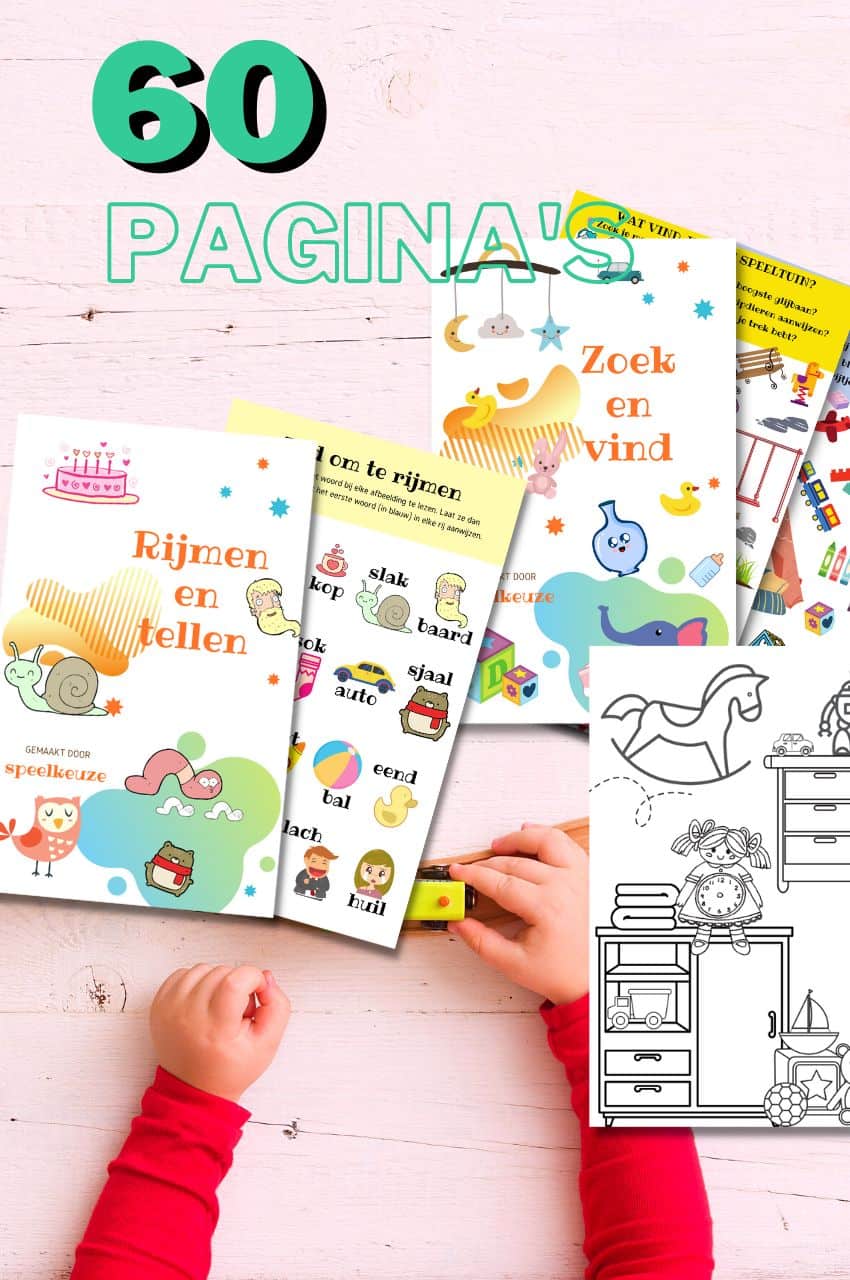 A play theme in your mailbox every month?
Fun play tips, activity books and more, with the first email being our free mini-guide "educational toys"
We will only use your email address for this newsletter and respect your privacy
What is a preschool?
A preschool is an educational institution where young children are prepared for primary education. In America and the United Kingdom preschools are for children aged 2,5 to 5,5 years old. In the Netherlands this is from 2,5 to 4 years, after which children go to kindergarten.
These playgroups offer activities and learning experiences that focus on child development, such as learning through play, arts and crafts, music and movement, and story time.
Classroom layout and naps are important, and yes, preschools usually still have nap time.
What is a typical preschool layout?
A typical preschool layout focuses on letting children know what materials are available and carefully choosing areas of interest. Key considerations include health and safety, space for children to play, and flexibility to meet changing needs.
Does a preschool have nap time?
Yes, in most preschools there is a rest time as it is essential for young children to be able to rest and recharge so they are ready to learn and play throughout the day. Nap length varies depending on age and how long they slept the previous night. Toddlers generally need a nap because they need rest.
There is a growing rethinking going on in some institutions regarding the use of naps in preschools. A study called "The Effects of Napping on Cognitive Function in Preschoolers" (Lam, J., Mahone, E., Mason, T., & Scharf, S., 2011) shows that daytime naps are actually negatively correlated with neurocognitive function in toddlers.
The results show that napping during the week is associated with lower vocabulary and attention span, while nighttime sleep is positive for cognitive performance.
How in history did the preschool start?
Preschools started a long time ago. Elizabeth Peabody founded the first preschool in America in 1860, based on the English language kindergarten concept. In 1870, the first free preschool in America was founded by Conrad Poppenhusen, a German industrialist and philanthropist.
In 1873, the first publicly funded preschool in the United States was established in St. Louis by Susan Blow. From 1916, cooperative preschools in America began to become commonplace across the country. This was different from the day shelters that had existed unofficially for some time.
How does a preschool compare to a day care center?
Preschools and day care centers are for about the same age group, but there are differences.
The preschool focuses on early learning and academic development, follows a prescribed curriculum and takes school seriously. Daycare centers accept children of different ages, offer flexible childcare options and have a more playful approach to teaching.
What is a typical preschool teacher salary?
A preschool teacher typically earns between £23.800 and £75.800 annually in the UK, with an average of £48.600. In cities such as Manchester and Guildford, pre-school teachers earn an average of £13,10 and £11,41 per hour respectively.
In California, the average annual salary for preschool teachers ranges from $37.080 to $45.980, with an average hourly wage of $19,25 to $22. In the rest of the United States, average annual wages tend to be lower, between $29.000 and $47.960, with an average hourly wage of $14 to $23.
In the Netherlands, a preschool teacher earns an average of €31.090 per year and €15 per hour.
What age is a preschool student?
The age group of a preschool student varies between 2,5 and 4 years. A preschool ages and stages chart helps parents and educators track the child's developmental milestones.
The diagram typically includes physical, cognitive, social, and emotional milestones that children reach at certain ages and stages.
According to the Center for Disease Control and Prevention, Unipage and Iamsterdam.com, in America, typical preschool ages are between 2,5 and 5 years old, in the UK, preschool education begins between 2 and 3 years old and ends at 5 years old, while in the Netherlands preschoolers are between 2 and 4 years old.
What are the developmental milestones for preschool students?
The developmental milestones for preschoolers are.
Jump over obstacles
Catch a ball
Hop on one foot
Balancing on one foot for 5 seconds
Walking forward and backward on the heels in a straight line
Draw a circle, cross and square
Draw a person with body parts
Use scissors to cut straight
Dressing and undressing herself with a little help
Speak sentences and tell words
Understand counting and numbers
Sort objects by shape and color
Recognize letters and numbers
There are formal and informal assessments for preschoolers. Formal assessments include standardized tests and pre-planned questionnaires that children complete to assess their progress in key areas. These ratings are assessed and scored against benchmarks.
Is there a preschool curriculum?
A preschool program includes a range of activities and subjects such as colors, shapes, letters, social school readiness skills, basic math concepts, science concepts, art and music activities, physical activities, social and emotional development, language and literacy, math, science, social studies, creative arts, technology and interaction with nature.
There is no formal curriculum, but play-based learning fits in by:
1. Providing guided play experiences.
2. Applying a playful learning approach.
3. Personalizing and differentiating learning.
4. Providing hands-on, age-appropriate learning invitations.
5. Allowing children to choose activities based on their interests.
6. Encouraging interaction with the environment.
These approaches emphasize the importance of play to children's growth and development and help children learn and practice academic, social and emotional skills.
Is there a formal preschool assessment?
No, there is no mandatory preschool assessment, but there are different types with their formal names. Examples are observation, parent involvement, portfolios, checklists, rubrics, tests and Gold-formative assessment.
These assessments vary in formality and can be used to assess children's development and progress in various areas such as social-emotional, cognitive, and physical.
Is there a formal preschool graduation like with elementary school?
No, there is no formal preschool graduation, but there are opportunities for parties with songs, activities, and gifts.
Include decorations, crafts, diplomas, awards, poems, speeches, and songs to help parents and teachers plan a memorable and meaningful graduation for the youngest students. A scrapbook is a great way to preserve memories and milestones from the preschool years.
This way you can celebrate that they are ready for their academic development in primary school.
How can preschools address child safety?
Preschools must implement these important safety measures:
1. Outdoor Safety: Parents and teachers should be careful when allowing children to ride tricycles on the sidewalk and ensure that outdoor play equipment is suitable for preschoolers.
2. Safe Environments: Teachers should create indoor spaces with age-appropriate furniture and use safety interlocks to ensure toddlers can explore safely.
3. Classroom Safety Tips: Teachers should keep dangerous supplies out of children's reach, wash hands, and practice emergency procedures.
4. Basic Safety Rules: Parents should teach their toddlers to follow basic safety rules such as stopping, looking and listening before crossing a street and wearing a helmet when riding a bike or scooter.
5. Home Security: Parents should lock doorways to hazardous areas, such as basements and attics, and use security gates and window guards.
Ensuring the safety of preschoolers is paramount in early childhood. A study (Zhou et al., 2019) shows that teaching safety rules to children by parents has a positive effect.
The study shows that teaching safety rules by both mothers and fathers is significantly associated with a reduction in the risk of accidental injury in toddlers. In addition, teaching safety rules also improves the safety behavior of the child.
What kind of toys are suitable for a preschool environment?
Preschool toys should promote the development of skills needed for elementary school. The toy should promote cognitive development, problem-solving skills, spatial awareness, critical thinking, fine motor skills and writing skills.
In addition, toys encourage gross motor skills and physical activity, which promotes physical fitness. Toys also help with language development, vocabulary, communication skills and social skills.
Suitable toys for preschoolare puzzles, building blocks, tracing boards, books, dolls and board games. Play kitchens are the best toys for preschool kids because they last a long time and teach kids about the world around them while also allowing them to be creative.
How can crafting help preschools with their educational goals?
Crafting can also help preschools achieve their educational goals by refining children's motor skills. Holding pencils, crayons, tools, markers, and paintbrushes helps later writing and typing.
In addition, arts and crafts activities encourage creativity and imagination, which develop important life skills such as problem-solving skills.
Crafting can also help strengthen the relationship between children and their parents on special occasions such as Father's Day, Mother's Day and Easter. Making crafts offers a fun and interactive way for children to practice fine motor skills and problem solving skills.
In addition, creating works of art promotes children's self-confidence and helps them develop communication skills, such as following verbal instructions and learning new vocabulary.
How can preschools use books in their curriculum?
Preschools can use books in different ways. Teachers read books to preschoolers to develop language and literacy skills. They use books as starting points for story activities, thematic units and literature centers. They also involve parents in the reading process and choose books that match the age and developmental stage of the preschoolers, their interests and the curriculum.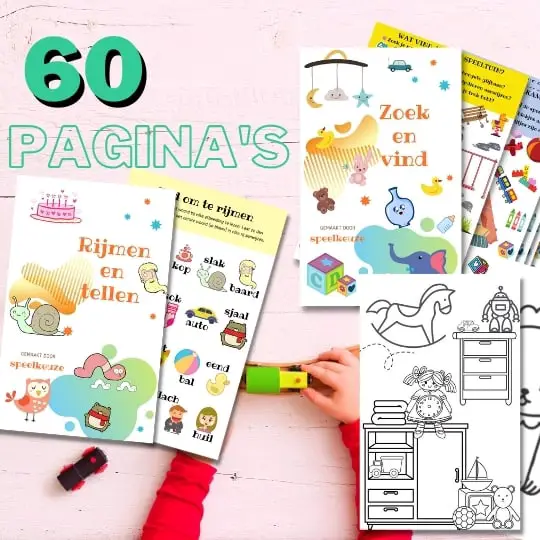 Always something to do for the holidays or rainy day?
Play Choice now has the ultimate activity book collection, with over 60 pages of fun coloring pages and educational puzzles.
Joost Nusselder, the founder of Speelkeuze.nl is a content marketer, father and loves trying out new toys. As a child he came into contact with everything related to games when his mother started the Tinnen Soldaat in Ede. Now he and his team create helpful blog articles to help loyal readers with fun play ideas.