Educational Robots: Robotics in School Classrooms
I enjoy writing these articles for my readers, you guys. I don't accept payment for writing reviews, my opinion on products is my own, but if you find my recommendations helpful and you end up buying something through one of the links I may be able to receive a commission on that.
More information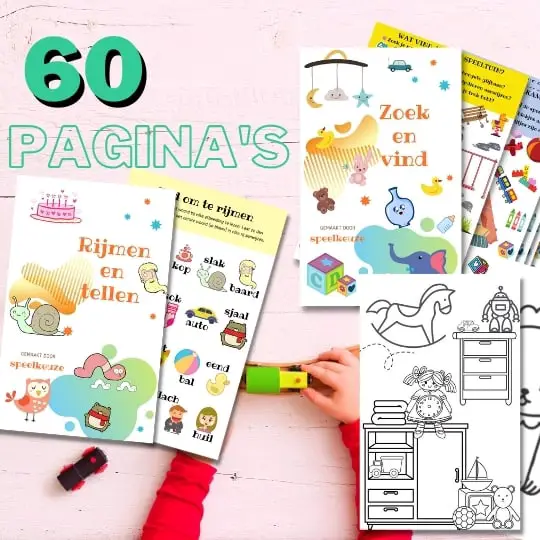 Always something to do for the holidays or rainy day?
Play Choice now has the ultimate activity book collection, with over 60 pages of fun coloring pages and educational puzzles.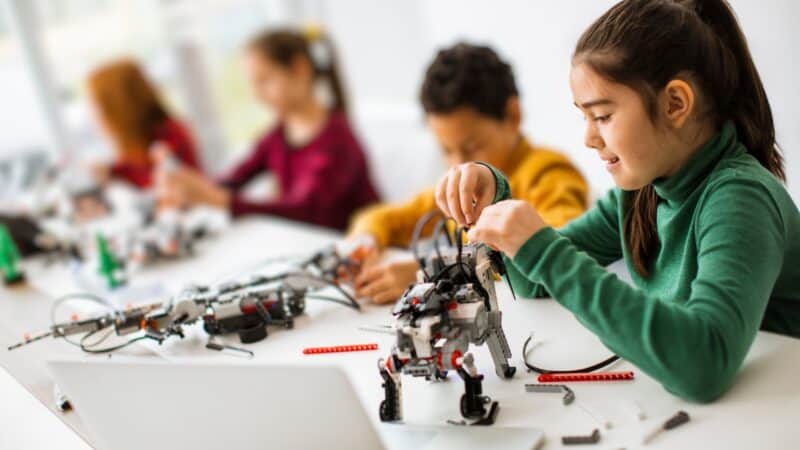 Robotics is the development and study of robots, mechanical and electronic devices that perform tasks automatically or with minimal human intervention.
The word "robot" was not invented by Karel Capek, the author of the play RUR performed in 1921 (published in 1920), but by Capek's older brother, Josef Capek, a Cubist painter and writer. The word "robot" is derived from the Czech noun "robota", meaning "labor" or "work".
Learning robot toys are educational tools that teach children specific skills and competences through play interaction. Robotics is important in education because it helps develop skills, improve critical thinking and stimulate creativity.
Learning robots are physical agents that share the same space as children and guide them through tangible and impactful lessons.
The Robotics Education and Competition Foundation supports robotics education and organizes competitions to engage students in robotics.
Robots can serve as teaching aids, help with homework and help students learn more about robots in the classroom itself.
The two main benefits of robotics in education are improving understanding of complex concepts and developing problem-solving skills.
The two largest robotics education companies are SoftBank Robotics and Hanson Robotics Limited. The market size of robotics education is expected to grow to $5,9 billion by 2031.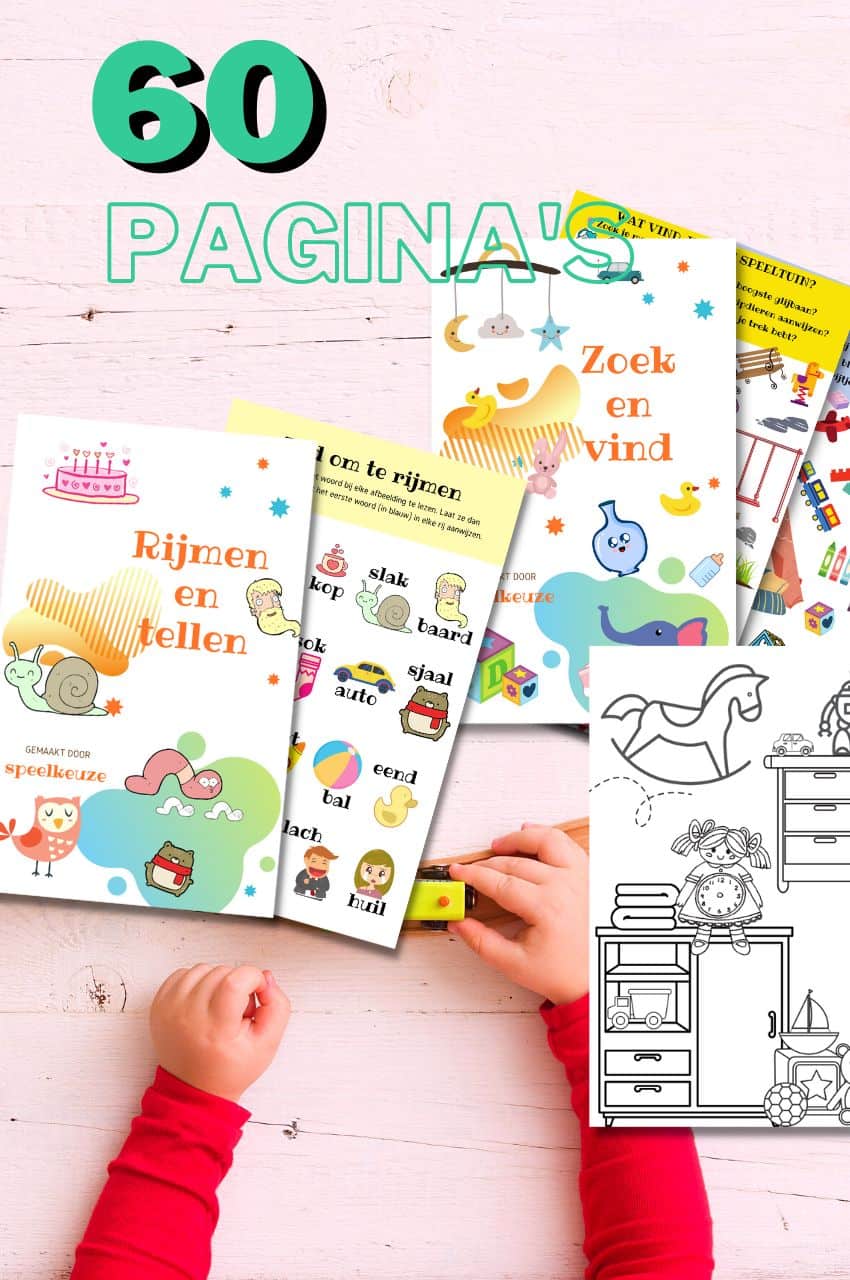 A play theme in your mailbox every month?
Fun play tips, activity books and more, with the first email being our free mini-guide "educational toys"
We will only use your email address for this newsletter and respect your privacy
Why is robotics important in education?
Since we are in the era of robotics, robots are very important in education. Following are the top 7 reasons why.
Robots help develop 21st century skills such as problem solving and critical thinking.
They provide an interactive and engaging way to learn and program concepts in STEM (Science, Technology, Engineering, Mathematics).
Robots encourage teamwork and collaboration, which are essential skills for the future.
They improve student engagement and stimulate their interest in learning.
Robots provide practical applications of mathematical and physical knowledge, motivating students to study.
They help students become innovative and critical thinkers, capable of identifying and solving problems.
Robots facilitate learning in various subject areas and can be used at all levels of education.
According to the study "Results and prospects from the utilization of Educational Robotics in Greek Schools" by Theodoropoulou, Lavidas and Komis (2021), educational robotics supports the development of 21st century skills and can be used in the teaching of various subjects at all levels of the education.
The study analyzed 54 relevant articles on Greek research and concluded that educational robotics is a valuable tool for developing skills and improving education.
The Robotics Education and Competition Foundation is an organization dedicated to advancing robotics education, providing resources and support to schools and educational institutions to integrate robotics into the classroom.
What does the Robotics Education and Competition Foundation do?
The Robotics Education and Competition Foundation (RECF) is an organization dedicated to improving education and opportunities in the field of robotics. They provide a variety of educational programs and resources to schools and teams around the world.
The RECF has over a million participants in several countries and plays an important role in connecting and improving robotics education opportunities. They provide opportunities for students from primary school to university to improve their robotics knowledge and skills.
By providing practical applications of STEM concepts and promoting innovative thinking, the RECF stimulates the growth of the field and contributes to the development of the future labor market.
What is the purpose of robots in school classes?
The purpose of robots in school classrooms is to help improve education and the teaching of students. Here are the 5 main goals.
Support teaching skills: Robots can help teach skills such as programming, problem solving, and critical thinking.
Enabling interactive learning: Robots can engage students in interactive activities and help them develop their thinking skills.
Support learning specific subjects: Robots can be used to help students learn subjects such as math and science through hands-on applications and exercises.
Stimulate interest in technology: Robots can make students excited about technology and encourage them to learn more about this topic.
Providing support to students who are struggling: Robots can help students who are struggling with certain topics or concepts by providing additional support and guidance.
Pre-programmed robots are used in classrooms in elementary schools and higher schools to accommodate different approaches to learning, such as inquiry-based learning and problem-solving. Problem-based, constructivist and competitive learning are identified as the most common applications of robots in education.
These goals all fall under the categories of teaching aids, homework help, and learning about robots.
The study "LEARNING APPROACHES TO APPLYING ROBOTICS IN SCIENCE EDUCATION" by Altin and Pedaste (2013) emphasizes that robots can be seen as a "tool" to create different approaches to science education, such as inquiry-based learning and problem-solving.
Serve as a teaching aid
In a study conducted by Sisman, Kucuk and Yaman (2020), 39 primary school students participated in a long-term (31 weeks) robotics course with the aim of developing skills in mechanical design, electronics, algorithms and robotics programming.
The results showed that the children's spatial skills had improved significantly at the end of the course. In addition, their attitude towards STEM subjects had also improved significantly.
This shows that educational robotics can be an effective tool to help children develop spatial skills and positive attitudes towards STEM subjects.
Help with homework
Robots can help with homework by providing a unique approach to learning. They can be used as a tool to increase students' understanding and help them create their work.
They can also increase student engagement and motivation by providing interactive and fun learning experiences. In addition, robots can provide personalized and tailored support, enabling them to address individual challenges and foster collaboration.
However, it is important to note that robots cannot replace the role of teachers, but rather can contribute to improving education by providing additional tools and opportunities for students to develop.
An example of such a robot is the Homework Helper, which is endorsed by the Teachers Society of America. This robot can record audio and video, take notes, and even do the homework for you by helping you understand concepts learned in class and applying them in practical situations.
Learning about robots
Robots helps children learn more about robots by providing a hands-on and engaging approach. Learning about robotics also helps students apply concepts from different fields, such as math and programming. It promotes interdisciplinary learning and complements traditional programming skills.
The research of Jaipal-Jamani and Angeli (2017) found that learning about robotics benefits not only students, but also teachers. The findings suggest that robotics activities increase educators' interest in robotics, increase their self-efficacy to teach with robotics, and develop their understanding of scientific concepts and computational thinking skills.
What advantages does robotics bring to education?
Robotics offers numerous educational benefits, such as developing critical thinking skills, increasing understanding of concepts and preparing students for the future.
Anna Koop, the director of applied machine learning at the U of A Alberta Machine Intelligence Institute, says next-generation AI robot toys can help children learn digital skills and foster empathy.
According to Koop, these robots offer a new way to research challenging AI systems problems and can help children learn key skills that are important in an AI-powered world, such as programming and computing science.
The research by Chiazzese et al. (2019) shows that educational robotics can have a positive impact on the development of computational thinking in students, especially children in the 5rd grade.
Khanlari (2016) shows that teachers see positive effects of robotics on lifelong learning in students. In fact, Badeleh (2019) found that robotics training improves the creativity and learning of students in physics.
All this shows that robotics in education is a great educational value that helps students develop important skills and prepares them for the future.
What are the largest robotics education companies?
These are the 10 largest robotics education companies according to Mordor Intelligence, a market intelligence and consulting firm.
SoftBank Robotics: The inventors of Pepper, the robot designed to assist people and share knowledge. They also told Reuters that they have stopped production of Pepper and are scaling down their ambitions for the robotics market.
Hanson Robotics Limited: Known for developing humanoid robots with artificial intelligence for consumer, entertainment and service industries and are the creators of the controversial Sophia robot who received citizenship in Saudi Arabia. This led to criticism about the local human rights situation.
Sanbot Innovation Technology Ltd: Makers of the Sanbot S1 Cloud-brained Intelligent Humanoid Robot and part of QIHAN Advanced robotics and interactive technologies.
Probotics America: Make leading remote-controlled robots for use in zoos, schools, hospitals and more.
Wonder Workshop Inc.: A Silicon Valley startup that launched Dash and Dot after a Kickstarter project. The best interactive robot toys of the moment.
Aisoy Robotics: This Spanish company has launched a pet robot that is credited as one of the first emotional-learning robots for the consumer market.
Blue Frog Robotics: One of the major robotics companies in Europe after their work to deliver a few thousand robots to French schools.
Robobuilder Co. Ltd: Building AI motor technology robots for education and entertainment in South Korea.
Adele Robots: Develops social robotics and virtual assistants for business efficiency and customer support.
UBTECH Robotics Inc.: Develops educational human-like and toy robots for the consumer market.
Together, these companies contribute to a rapidly growing educational robot market.
How big is the educational robot market?
Mordor indicates that the market for educational robots is somewhere between consolidated and fragmented, with a lot of competition without the market consisting of only 1 to 5 dominant players.
Mordor further expects through research a compound annual growth rate of 16% will be achieved, as the use of robots becomes more common in educational institutions and many schools have already started testing educational robots to transfer knowledge to their students.
According to Grand View Research, the global market for educational robots is already worth $2022 billion by 1,03 and a compound annual growth rate of 24,8% is predicted from 2023 to 2030. Allied Market Research estimates the market value in 2021 at $1,2 billion and forecasts growth to $5,9 billion by 2031, with a compound annual growth rate of 17,4% from 2022.
The educational robot market encompasses a wide range of products and services, such as designed learning materials, software and advanced components that support the learning of skills in robotics and programming.
These robots and materials are used to prepare children for the future by helping them learn math and programming concepts. Robot toys can help children in their development. In addition to educational benefits, robot toys can help children develop social skills and creativity.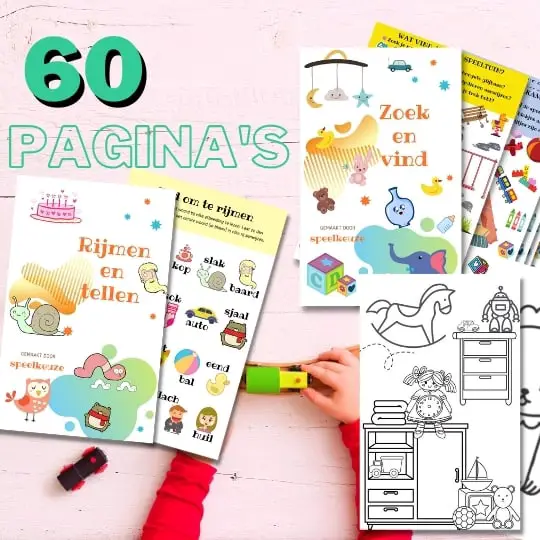 Always something to do for the holidays or rainy day?
Play Choice now has the ultimate activity book collection, with over 60 pages of fun coloring pages and educational puzzles.
Joost Nusselder, the founder of Speelkeuze.nl is a content marketer, father and loves trying out new toys. As a child he came into contact with everything related to games when his mother started the Tinnen Soldaat in Ede. Now he and his team create helpful blog articles to help loyal readers with fun play ideas.