Alternative to GTA for children
I enjoy writing these articles for my readers, you guys. I don't accept payment for writing reviews, my opinion on products is my own, but if you find my recommendations helpful and you end up buying something through one of the links I may be able to receive a commission on that.
More information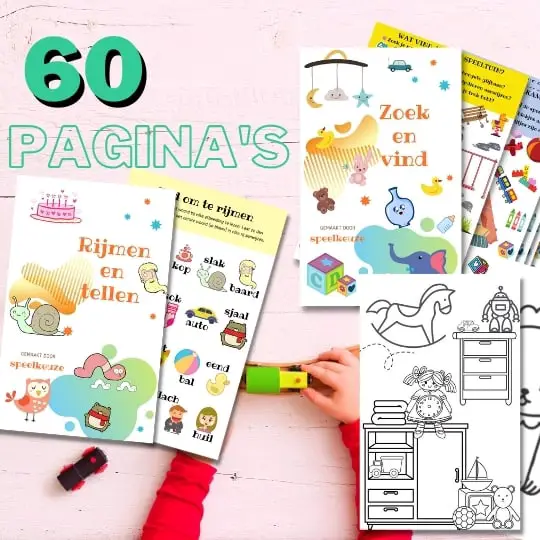 Always something to do for the holidays or rainy day?
Play Choice now has the ultimate activity book collection, with over 60 pages of fun coloring pages and educational puzzles.
what is a good alternative to GTA for kids? We have a number of games that are just as fun but much better suited for the younger gamers.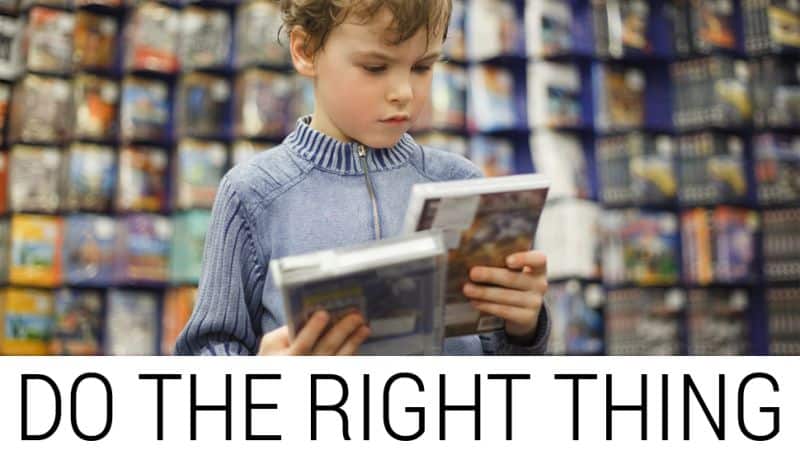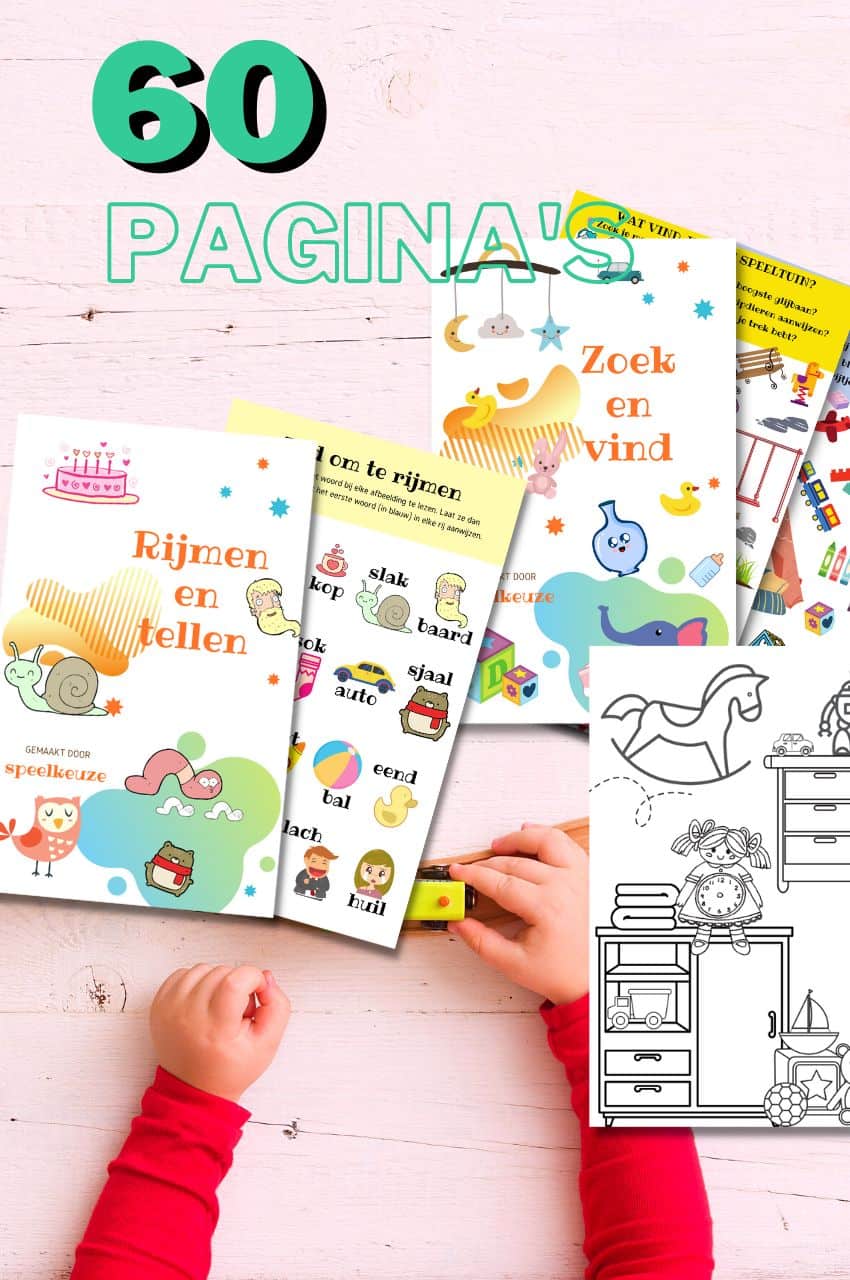 From toddler to toddler activity book collection
Educational games and coloring pages for 3 to 6 years
Your toddler and preschooler will love this e-book, along with the accompanying printables. He or she can play with it at every stage of development, together with mom and dad.
Buy at Bol.com
What is a good alternative to GTA for kids?
A question that many a parent grapples with at the moment, and actually every time a new GTA is released. What is a good alternative for this 18+ game? We have listed a few here:
Need for speed most wanted 12+
Lego City Undercover 7+
inFamous 16+
Burnout Paradise 3+
Driver San Francisco 12+
Bully Scholarship 16+
Simpsons Hit And Run 7+
It is difficult to offer an alternative if the children come into contact with it through school and friends, or at least know what it is. These games focus on other aspects of the GTA series so that they are more child-friendly, less on crime and less on non-child-friendly language. They are for different age ranges.
Below is a brief explanation of the games and why they could be an alternative to GTA for children.
Need for Speed ​​Most Wanted, an alternative to racing (12+)
Where GTA is for over 18 due to its violence, you can fully focus on the racing part in this open world racing game. It is still about crime in street racing, hence the 12+ on this game, but you cannot get out and shoot people. This is really about racing around town and escaping from the police as the worst crime. If your kids especially like driving cars, this open world game is a good alternative and a lot less violent. It is available for PS3 and Xbox 360.
Lego City Undercover, a real innocent open world game (7+)
All
Lego
games are fun for the kids and a good alternative to violent games. The worst that can happen is that your Lego figures will explode when you hit them. But Lego City Undercover in particular could be a good replacement for Grand Theft Auto. This is the first Lego game in which the player can explore a huge city in an open world, just like in the criminal Grand Theft Auto variant. When your children are a bit younger and still want to play such a game, you can serve them this innocent Lego game. A game full of missions and things to discover for hours and hours of fun. You must have a Wii U or 3DS for this game.
inFamous as an alternative for the slightly older kids (16+)
If your kids are a little older and still want to play a similar game, inFamous may be a good alternative. Slightly less violent and not focused on crime makes this game suitable for ages 16+ and therefore ideal for when your kids are close to the appropriate age. In inFamous you can also roam freely through the city, but instead of crime, you are a superhero just learning his powers. Some violence, but at least to do good and not just for your own gain. This game is only available for the PS3.
Burnout Paradise, an open racing game suitable for everyone (3+)
Then there is Burnout Paradise, an open world racing game that is really suitable for everyone. A 3-year-old might not be able to race or understand the game yet, but there is no violence or crime whatsoever so it is playable for everyone in that respect. In this game you also race around the city, looking for new races to win and challenges to complete. If your child especially likes racing, he can at least do it safely here in a car that has not been stolen. You can get it for Xbox 360 and PS3.
Driver San Francisco, racing and shooting (12+)
If your little one wants to get out and shoot, there is also Driver San Francisco. A game that is a bit less extensive than GTA, but contains most of the same elements of all the alternatives we have here. Also 12+ because of violence but also less focus on crime and luckily you will not find sex in this game. If they are allowed to shoot and kill enemies, this one may come closest as a replacement. The game is available for PS3 and Xbox 360.
Bully Scholarship, GTA in a high school (16+)
Bully Scholarship has also been created by Rockstar, the same creators of the Grand Theft Auto series. Here it does not take place in the streets and the criminal circuit, but in a secondary school. Due to the language it is still 16+ so your children must also be a bit older with this game. But the background of the game is less violent with different missions to solve for quite a few hours of fun. You can get it for the Wii (and therefore play on the Wii U) and for Xbox 360.
Simpsons Hit and Run, GTA with cartoon characters (7+)
You know The Simpsons from back in the day and probably know your kids now, it's still on TV and new episodes are still coming out. the Simpsons can also be quite violent, but it is less bad if they are cartoon characters than real characters. Also, this is not about sex and crime, making the game suitable from 7 years. Perfect if they are really too young to start thinking about other types of games. Here too you can walk and race through the city and take any kind of car that comes your way. It is available for the PS2.
Daniel Radcliffe & Bill Paxton in documentary GTA
Documentary in the making about GTA, to be seen on the BBC… ..
A television drama based on Rockstar Games' popular action-adventure series GTA is currently being made for screening on the British BBC as part of the series "Make it Digital".
Guy Cocker, journalist in technology and gaming topics co-writes the episode. Don't expect an action series about the stories set in the GTA games, but sit back for a documentary about the making and popularity of the game franchise.
Most computer successes, software or hardware, come from a large company based in Silicon Valley. However, GTA was started by a group of friends who had known each other since school and started a project. Meanwhile, in the fall of 2013, the last GTA was released (GTA 5) that brought in $ 1 trillion in the first 3 days of sale. So it has grown immensely into the fastest selling game franchise in history. Everyone is waiting for a new game from GTA to be released.
In addition to the development of the game to what it has become, the 90-minute program will also focus on the moral issues that existed with the games. There is no date yet known when the Make it Digital series in which this episode will also be shown will be broadcast, but a lot of attention has already been aroused on twitter.
The title of the episode is likely Game changer. The controversy surrounding the franchise will be reenacted, using British actor Daniel Radcliffe to portray Rockstar co-founder Sam Houser. Radcliffe's counterpart in this debate about the harmfulness of these types of games is played by Bill Paxton as anti-video games attorney Jack Thompson.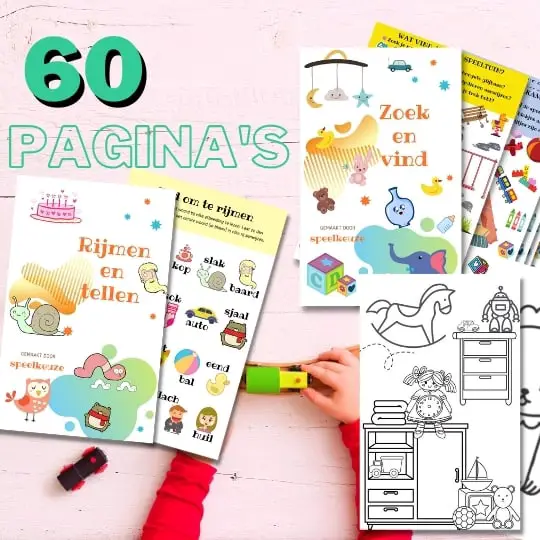 Always something to do for the holidays or rainy day?
Play Choice now has the ultimate activity book collection, with over 60 pages of fun coloring pages and educational puzzles.
Joost Nusselder, the founder of Speelkeuze.nl is a content marketer, father and loves trying out new toys. As a child he came into contact with everything related to games when his mother started the Tinnen Soldaat in Ede. Now he and his team create helpful blog articles to help loyal readers with fun play ideas.