I enjoy writing these articles for my readers, you guys. I don't accept payment for writing reviews, my opinion on products is my own, but if you find my recommendations helpful and you end up buying something through one of the links I may be able to receive a commission on that.
More information
Even today, there are tons of places where you can't get the internet.
That can be so frustrating when you have nothing to do and want to play a game on your phone or tablet.
Or you can sit comfortably on your tablet without a SIM card in the car abroad. This is exactly why you need the best Android games that don't need WiFi to work.
In this article I will take you through the best Android games that you can play without internet.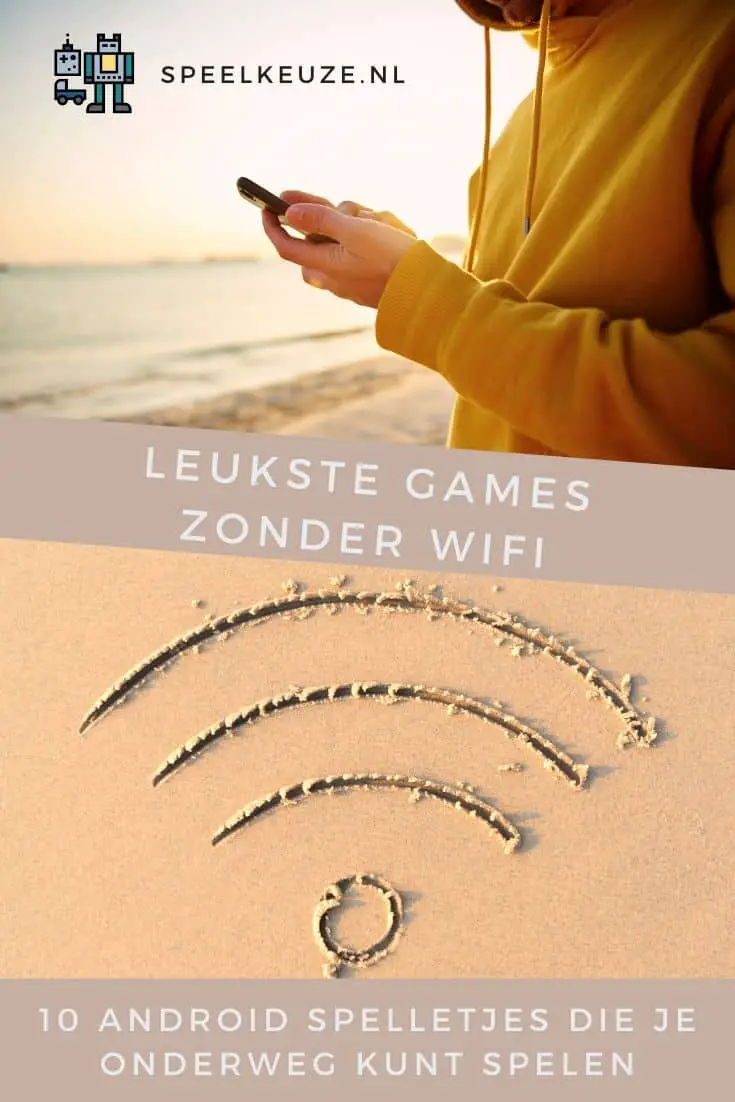 This way you can enjoy a fun game whenever you want, but you also don't have to worry about connection to the internet and data costs.
These games are especially recommended when you are traveling, especially in the air as there is not much entertainment in the air.
Best Android games without wifi reviewed
These best Android games that don't need WiFi work offline and offer most of the features offline as well.
However, some features may require an internet connection, but those social media and scoring features are not necessary for playing the game.
The best Android games that don't require Wi-Fi are in no particular order as they are all very different from each other.
jetpack Joyride
Halfbrick studios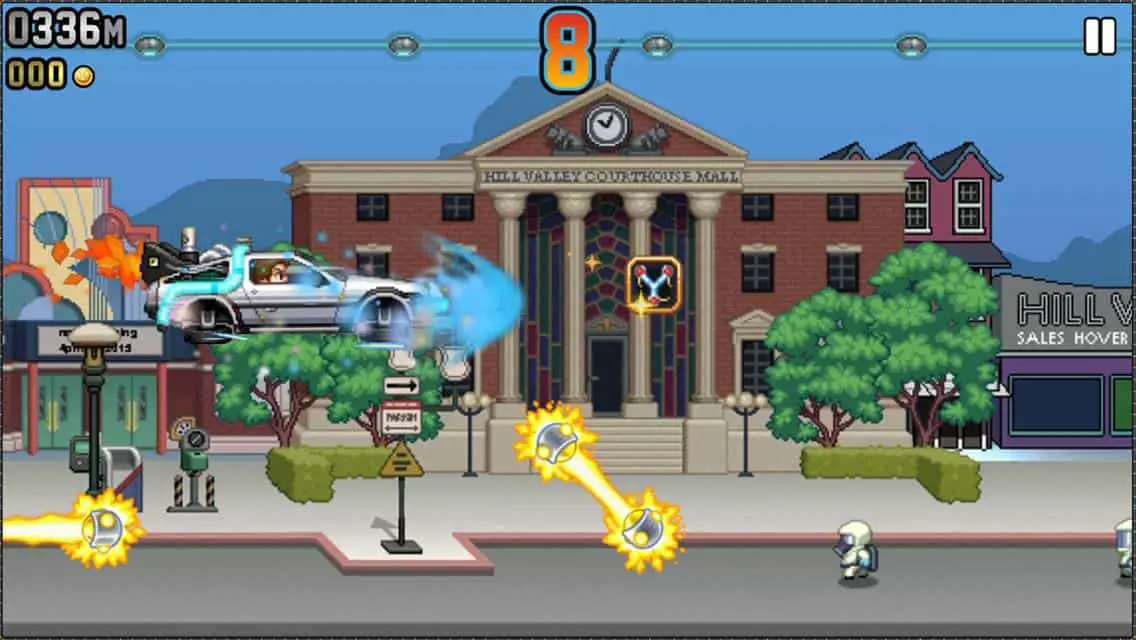 If you're looking for some quality time running around an underground lab, Jetpack Joyride is one of the best games out there.
It's a 2-D side scrolling endless runner that offers a great level of control and thrilling gameplay.
Your main goal is to survive the level as long as possible while at the same time collecting coins, using power-ups and killing evil scientists.
Of course, during true arcade gaming mode, there will be obstacles along the way.
Fortunately, they are offset in the game with cool power-ups and the unique control scheme that is easy to use.
It is one of those games that you can play easily but is difficult to master, especially timing your jumps to the right is crucial and takes a long time in this game.
Hungry Shark Evolution
Ubisoft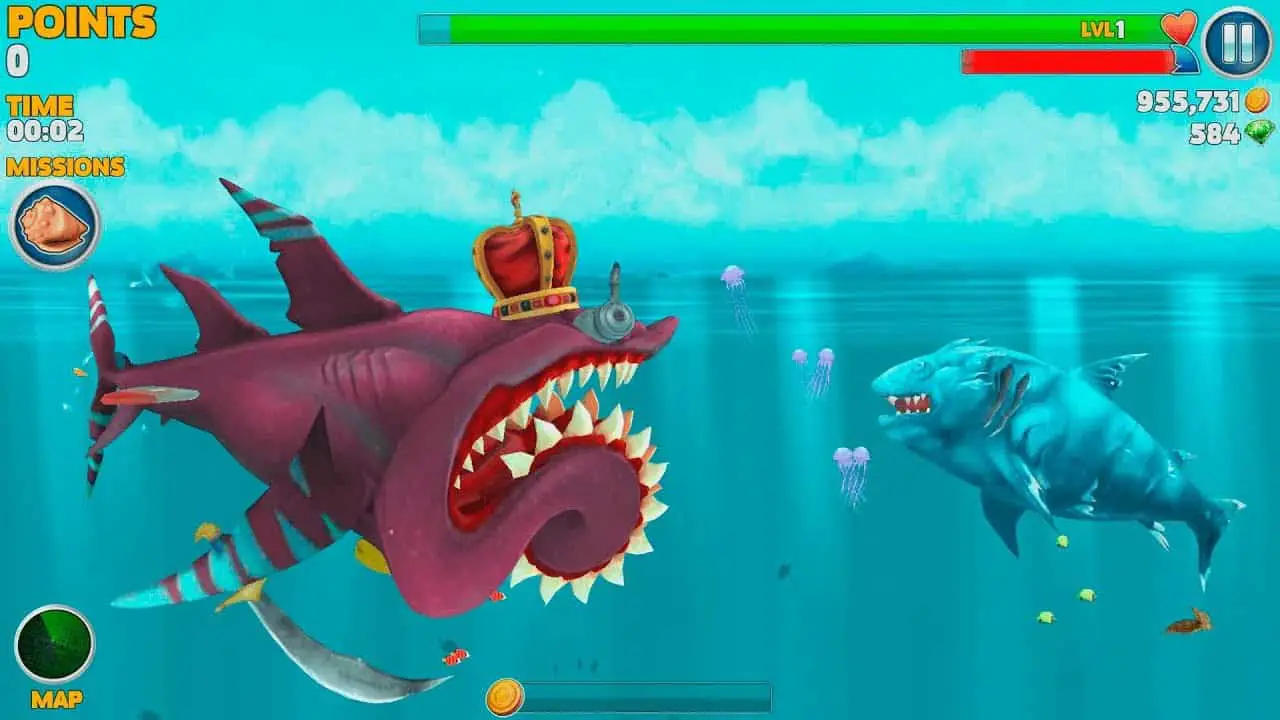 Ever wondered what it would feel like to be a giant shark? I know you wonder that too.
Hungry Shark Evolution allows you to live the fantasy of a terrifying shark and dominate not only sea creatures but also humans.
It's a great concept that provides engaging gameplay and extreme replay value. The premise of the Hungry Shark Evolution is to eat or be eaten.
As a shark, you can catch smaller fish, but you will also need to avoid larger predators that can easily handle you.
There are also collectibles to collect, scores to beat and challenges to complete while playing this beautifully rendered 3D game.
Of course you can also eat people and live out your Jaws fantasies.
B
Frogmind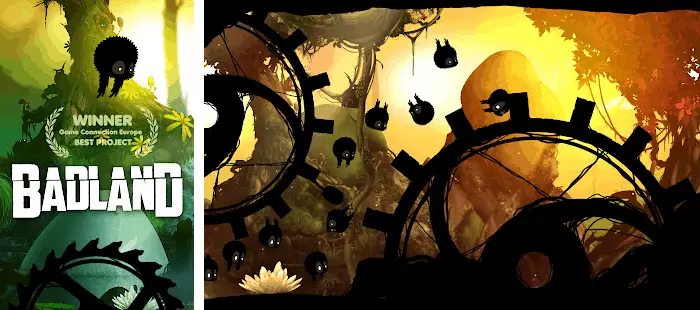 Badland is one of the best Android games that doesn't require WiFi simply because it offers engaging gameplay with no connectivity.
It's also one of the best looking 2-D games on our beloved platform, and it looks remarkable on every screen.
The game is a side scrolling adventure with a generous amount of on-the-fly puzzles and some unique gameplay elements that will keep you engaged throughout the game.
The one-tap game controls offer a great deal of control despite being so simplistic.
There are multiple levels to play through and in general all are well designed and offer something new.
However, once you finish the levels, there's little reason to revisit them.
3D pool ball
CanadaDroid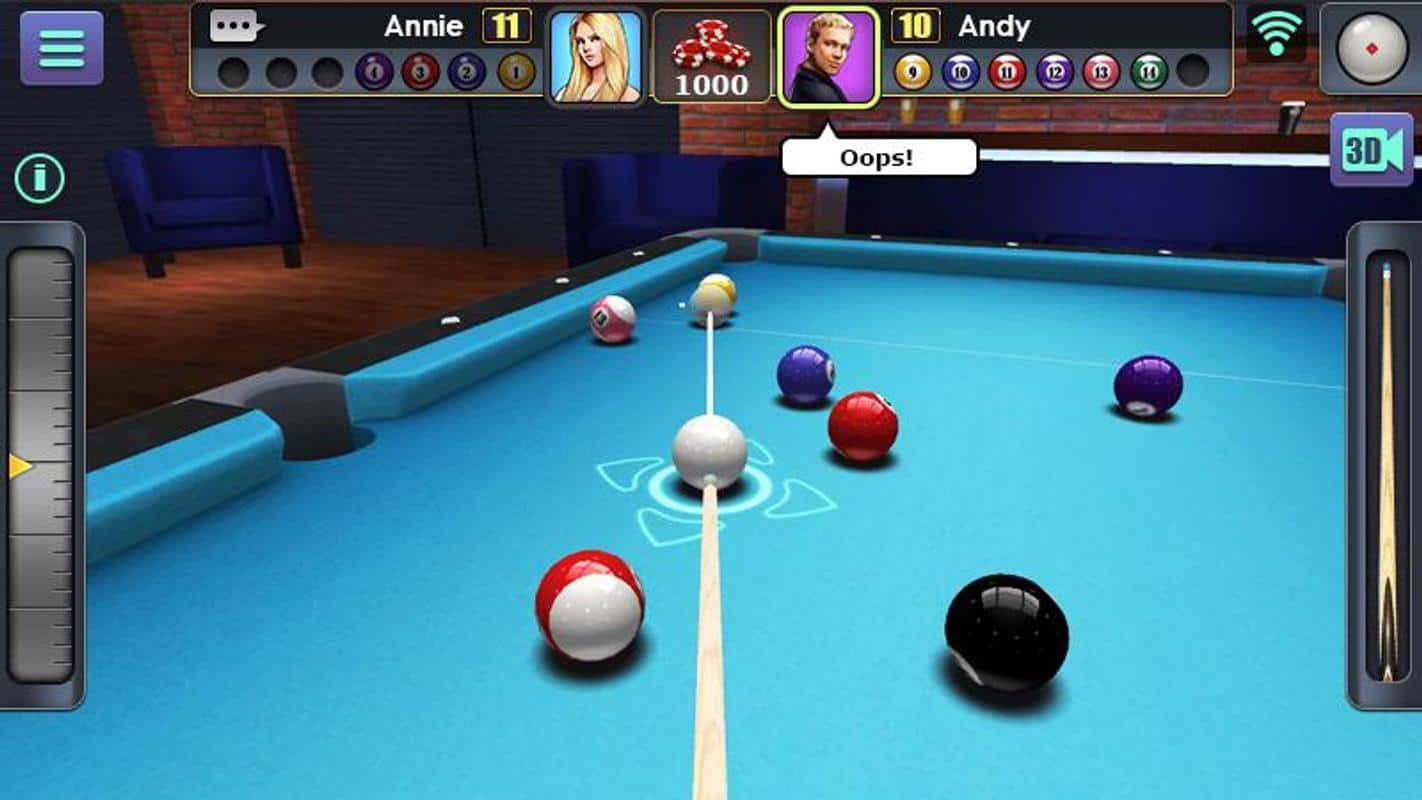 If you are a fan of Pool then you will absolutely love playing this game.
Even if you are not a huge fan, it is still an addictive game with solid mechanics that will keep you hooked.
By pool I mean the balls and stick / cue game. The game offers great looking visuals and fairly realistic animations.
There is a robust offline mode that allows you to compete against a very formidable AI opponent.
To be honest, I had a bit of a hard time beating that AI.
Sure, you can also go online in real Pool mode and challenge other players, but we won't discuss that in the best offline games for Android list.
Eternium
fun role games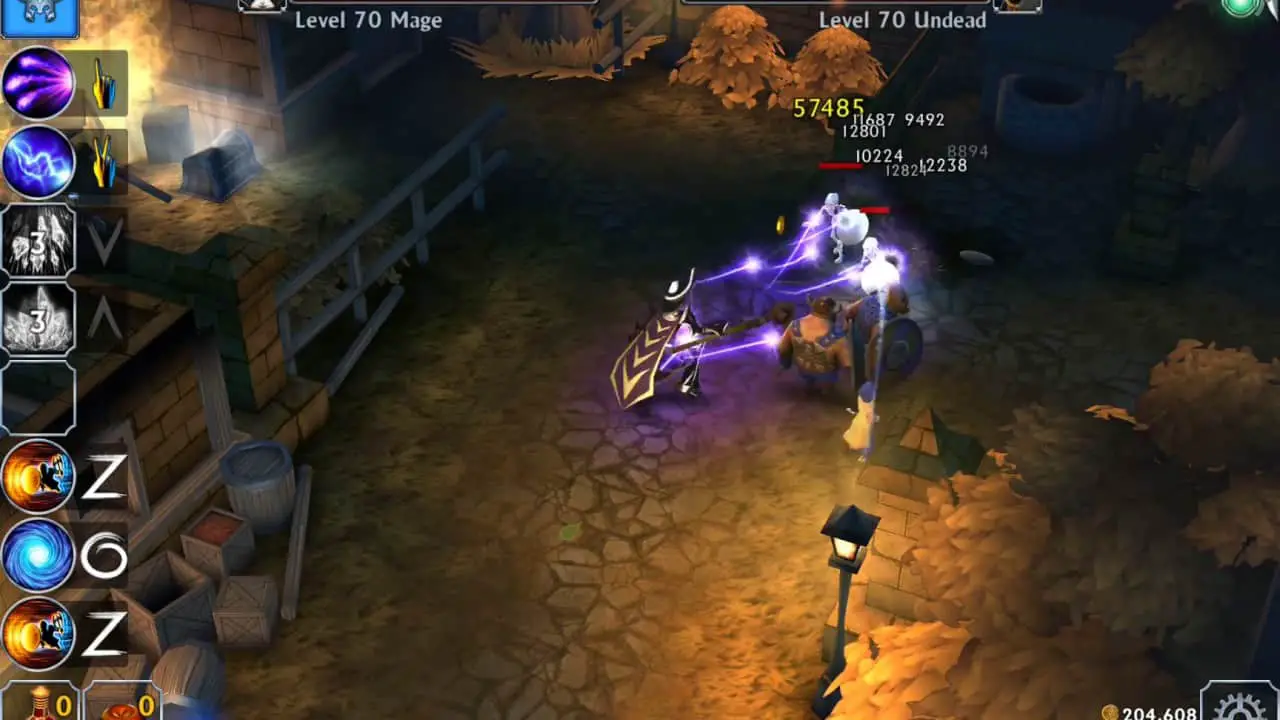 Most of the offline games for Android that don't require Wi-Fi aren't deep role-playing games that require serious time commitment.
Luckily, we have Eternium, an epic role-playing game with different classes and skills to keep you busy for hours.
Sure, it won't look like console games, but it does come close when it comes to quality gameplay.
There are several classes to choose from and they all play very differently.
You also gain new skills for the classes as you progress through the game by defeating enemies.
The 3D world of this game is very well designed and enemy AI is also good for an RPG.
Eternium is one of the best RPG games for Android at the moment simply because of its central arcade gameplay with a great combat system.
Smash Hit
Mediocre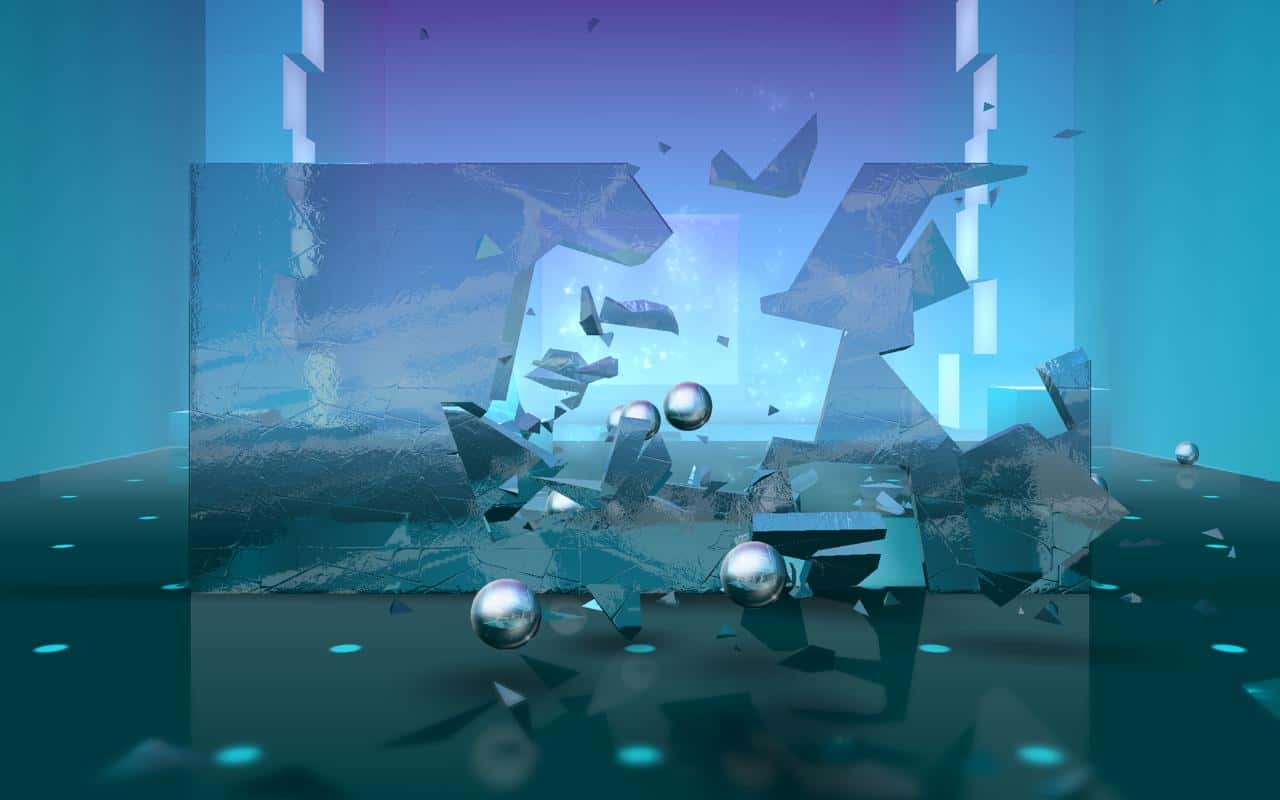 Smash Hit is a uniquely beautiful game about smashing glass with steel balls.
That's it, it's a game about throwing hard balls at fragile glass and getting high scores.
Although it gets a bit more difficult to aim at the glass when you go at a high speed like in this game. Does a little think of your old-school marble track.
Smash Hit's 3D levels make you progress while getting targets to hit.
Keep hitting the targets and you'll score extra time over the course of a round to play longer.
It's essentially an endless runner with no running, but instead, it offers something even better physics-based objects.
I can go on and on about how beautiful the game looks, but honestly, you should check this out for yourself to appreciate its smoothness.
Into the dead
PIKPOK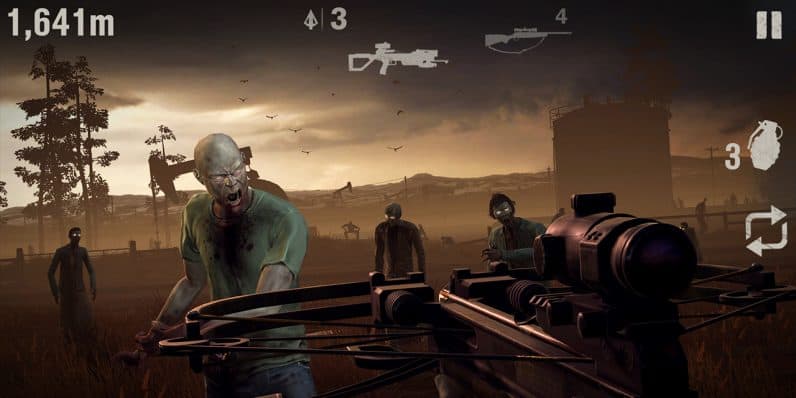 So what if you don't want to break glass with steel balls, but instead hit zombies in the head with bullets? Then Into the Dead has what you need.
Even though there is a sequel to this game, but I won't recommend it because it uses a lot of online features and just doesn't offer those enjoyable offline features.
The aim of the game is to run through a sea of ​​zombies while collecting weapons and using them to defend yourself.
The longer you survive, the higher the score and the more you have to spend on new weapons and extras.
It is a very rewarding gameplay loop that will keep you busy for a very long time without having to connect to the internet.
It also helps that the game has stunningly beautiful graphics that match the mood.
Overall, it is one of the best Android games that does not require WiFi.
Asphalt 8: Airborne
Gameloft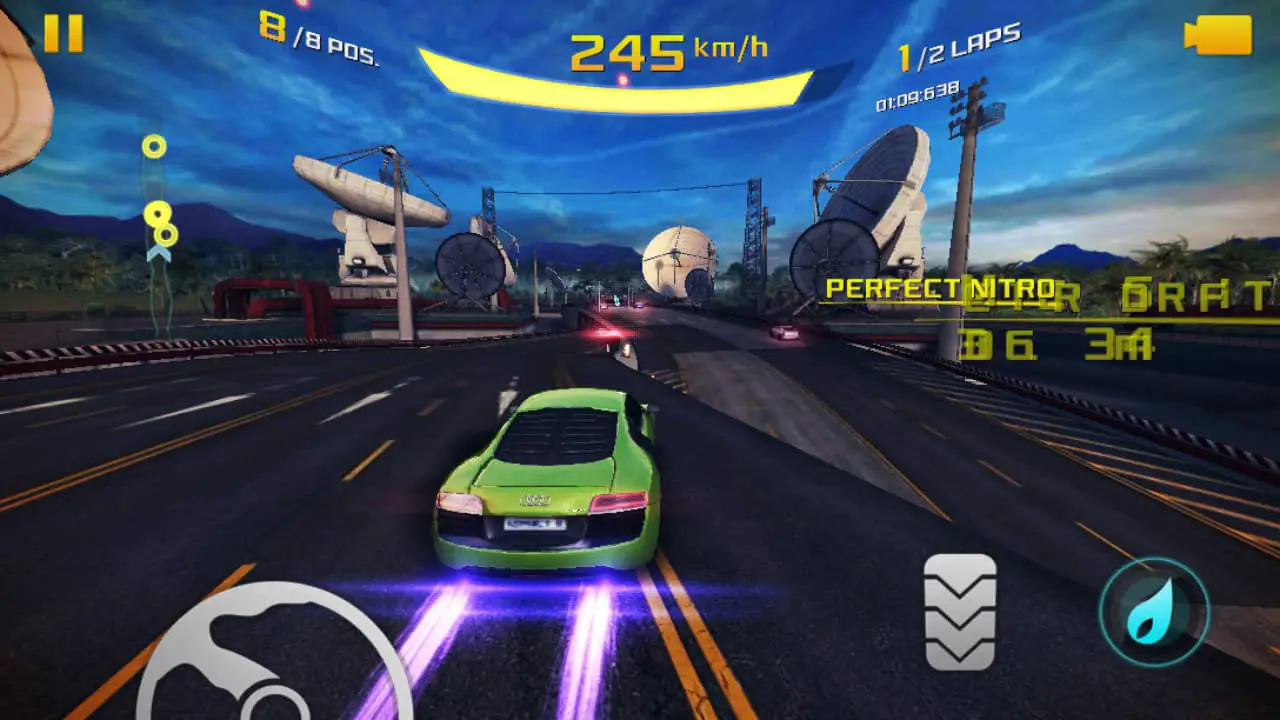 While there are a number of features that require an internet connection in Asphalt 8: Airborne, it's still an enjoyable experience offline.
You can race against competent AI opponents and enjoy tearing through beautifully designed race tracks.
The game takes you around the world and allows you to drive exotic cars while performing crazy stunts at the same time.
There is not much you dislike about this game, the arcade racer is one of the best on the platform and has the ability to really grab your attention throughout the race.
It's a realistic game by far and that's the beauty of the Asphalt series.
More insight into screen time? View our post about screen time of your Android Tablet
Plague Inc
Miniclip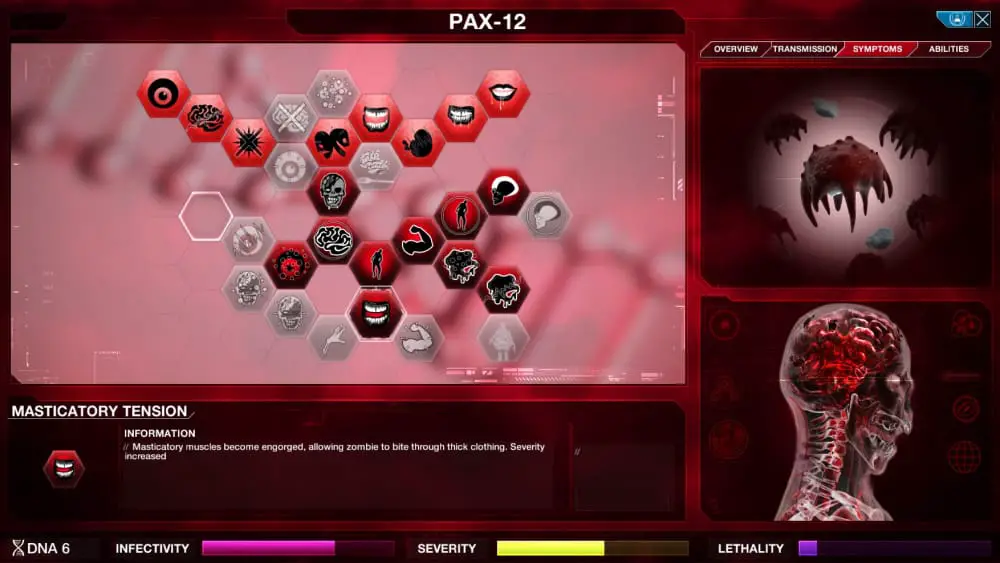 Have you ever wondered what would happen if an epidemic broke out worldwide? What will survive and what will really perish?
Plague Inc. is the answer to all those questions. Your main goal is to simply wipe humanity from the face of the Earth and wipe out humanity completely with a specially designed plague.
It is a very immersive gameplay mechanic with a lot of room for creativity and improvisation.
When you see your handiwork infecting every human being on the entire planet, it's a very rewarding experience, albeit a bit malicious to say the least.
The game offers a great mix between simulation and strategy and has been praised by all critics as well as gamers.
Alto's Adventure
Noodle Cake Studio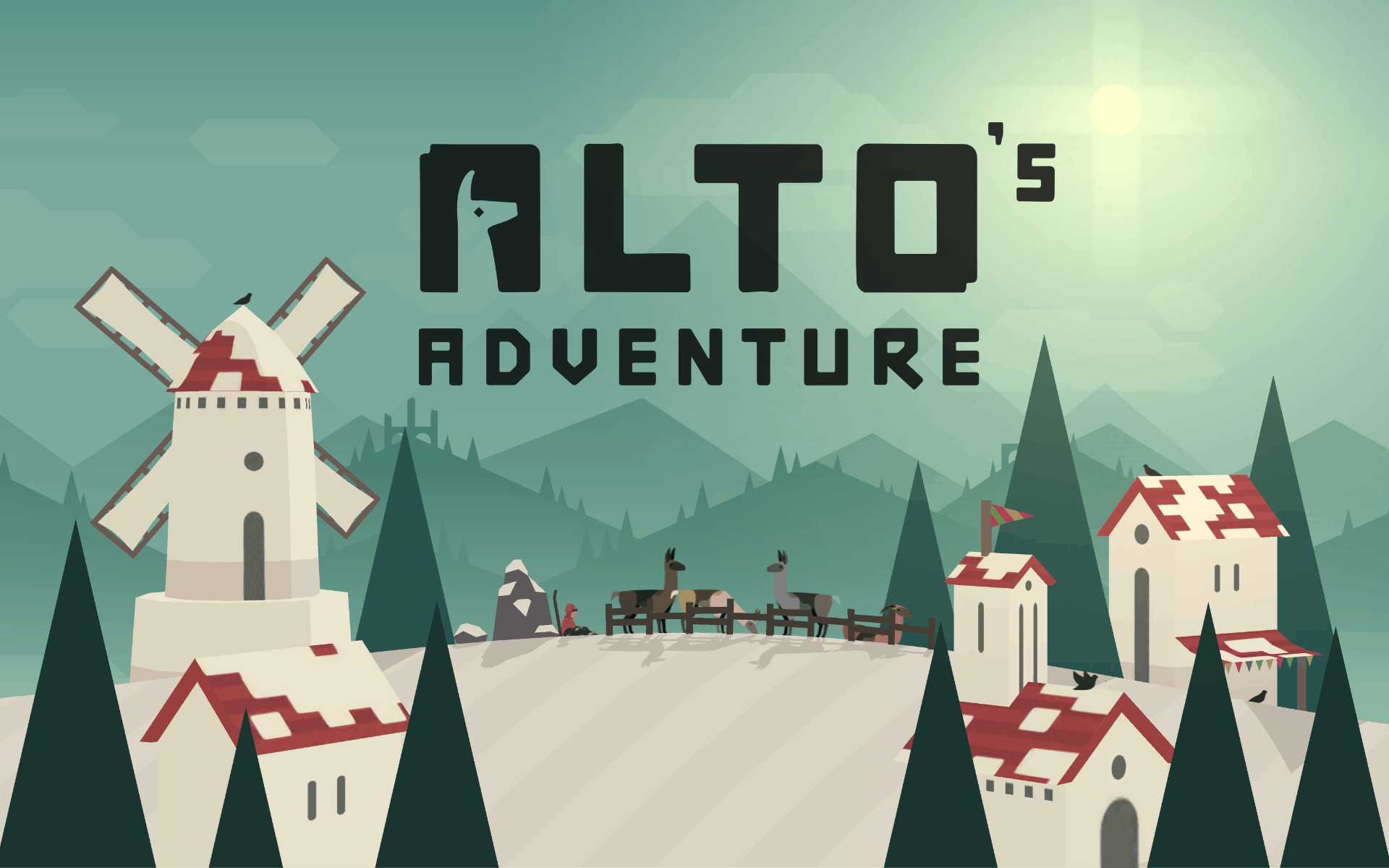 Alto's Adventure takes you on a relaxing ski trip through beautiful scenery and lets you perform amazing stunts.
It is one of the most beautiful games on Android that performs exceptionally well and runs on Android hardware.
The images are incredible and will keep you entertained for a very long time.
The controls are simple and intuitive, so you have no problems with landings on slopes and mountains.
The physics-based gameplay is rewarding and requires a healthy level of skill to fully understand.
The procedurally generated levels are truly pleasing to the eye, especially when combined with dynamic lighting and stunning weather effects.
Overall, it's a great Android game that doesn't require WiFi to play.
Conclusion
There are several other games that don't require WiFi to work and the list could possibly go on forever just because of how many there are.
I've selected some of the best that provide long-lasting, quality entertainment and features that don't require an internet connection.
What are your personal favorite games that do not require internet?
Most of the puzzle games I play don't require WiFi and for some reason they are almost always very addictive.
Tell us your choices in the comments, we always love to try new games.
And if you're tired of playing games without internet, check out these best kids tablets with wifi.
Joost Nusselder, the founder of Speelkeuze.nl is a content marketer, father and loves trying out new toys. As a child, he came into contact with everything around games when his mother started the Tin Soldier in Ede. Since 2016, he and his team have been creating helpful blog articles to help loyal readers with fun play ideas.