Are Trampolines Safe? Tips for Safety and Maintenance
I enjoy writing these articles for my readers, you guys. I don't accept payment for writing reviews, my opinion on products is my own, but if you find my recommendations helpful and you end up buying something through one of the links I may be able to receive a commission on that.
More information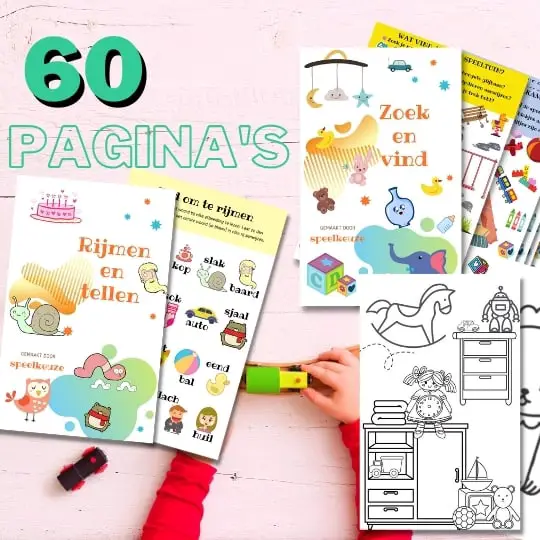 Always something to do for the holidays or rainy day?
Play Choice now has the ultimate activity book collection, with over 60 pages of fun coloring pages and educational puzzles.
Jumping on a trampoline is great fun and everyone wants to relax and make crazy jumps on this playground equipment.
So not only children, but also adults love to do it.
But are trampolines safe for everyone, or should we just step on that jumping mat?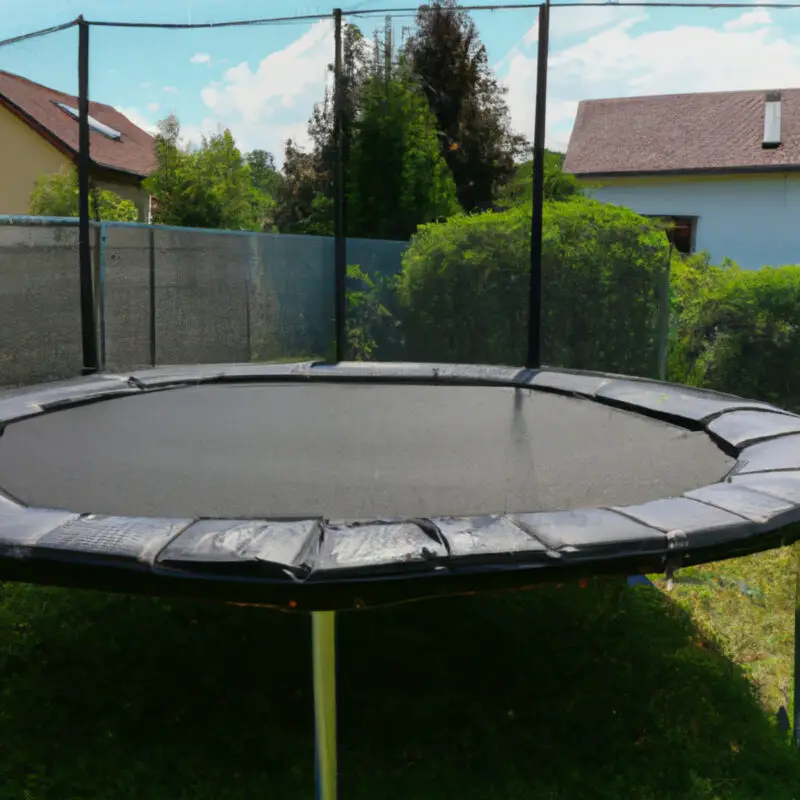 Trampolines can be safe when used and maintained properly, and when children and teens are supervised for use. It is important to take safety precautions such as limiting the number of people jumping on the trampoline at the same time, using a safety net and following the manufacturer's instructions.
However, even with these measures, there is always a risk of injury and it is therefore important to exercise caution and jump responsibly on a trampoline (these are best tested).
Read all about trampolines and safety below.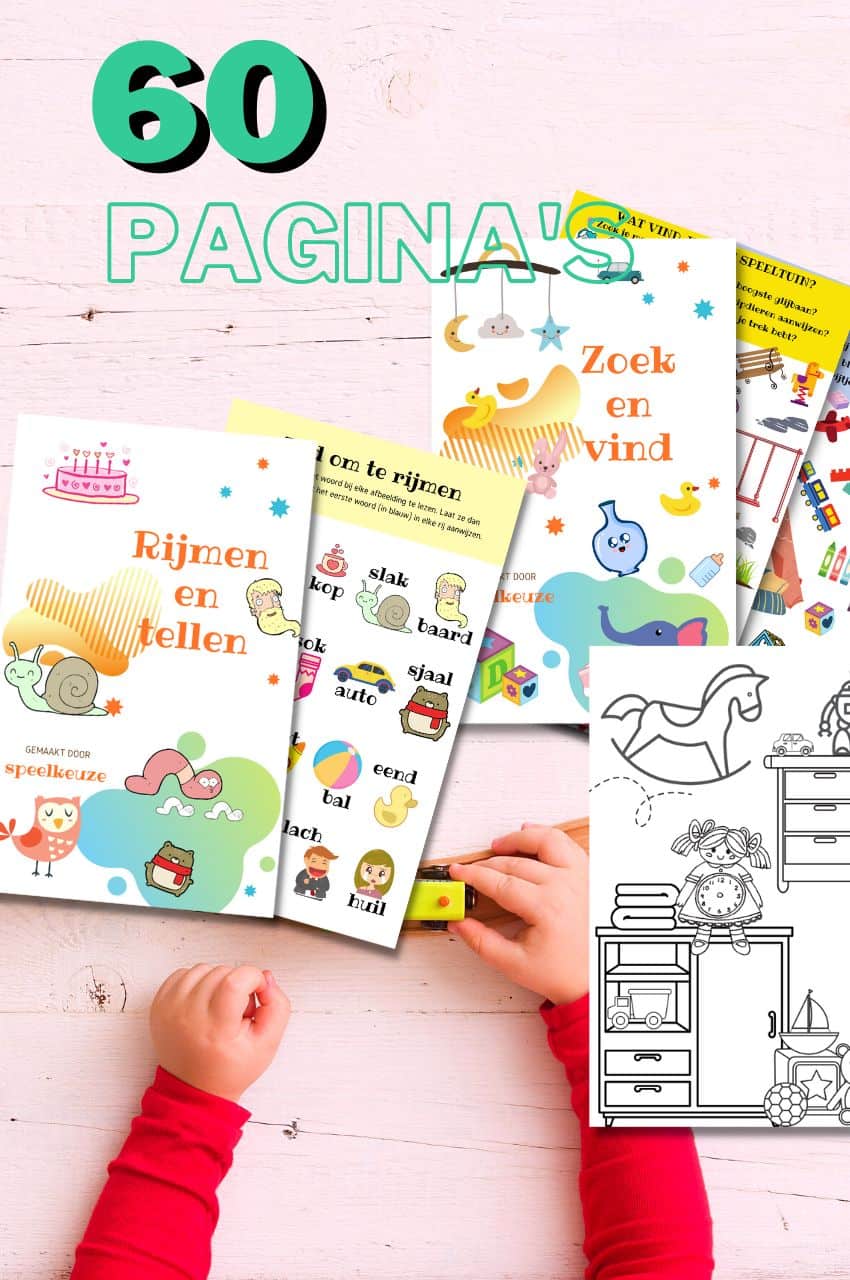 A play theme in your mailbox every month?
Fun play tips, activity books and more, with the first email being our free mini-guide "educational toys"
We will only use your email address for this newsletter and respect your privacy
Are trampolines safe?
Accidents on a trampoline mainly happen if a device is unsafe, suppose the springs or the frame are not properly covered, then you can seriously hurt yourself!
Even if the trampoline is outdated and poorly maintained, you cannot assume that the frame, jumping mat or springs are in good condition, with all the associated dangers.
Many accidents can therefore be prevented.
However, you should also pay attention to a trampoline in good condition, because it must be used correctly.
After you have observed all the safety measures for placing the trampoline, it is time to make arrangements with your child about its use.
Tell your children about the risks and make agreements about what is and what is not allowed on the trampoline. Younger children require adult supervision.
Despite all safety measures, there is always a risk of muscle or joint injury, broken bones or bruises when jumping on the trampoline…
Incidentally, just like with football, cycling, gymnastics and so on!
Also read: Is kinetic sand dangerous? About playing it safe with this fun stuff
Are trampolines safe for preschoolers and toddlers?
Children up to the age of six can sometimes not control their bodies very well.
If they want to jump, stay with them and rather let them jump alone, or with a child of the same age.
When a toddler or preschooler plays on the trampoline with older children, they can easily be launched and have a good smash.
If the trampoline does not have a safety net, they can even end up outside the trampoline.
Read here everything about the safety net for a trampoline and why it is so important
Are trampolines safe for pregnant women?
When you are pregnant, you will gain a lot of extra kilos anyway.
The load on your muscles and joints also increases as your pregnancy progresses, so you are more susceptible to injury.
Always consult with your doctor whether you can continue with trampoline jumping.
When using a small trampoline, always make sure you have a jumping stick, so you have something to hold on to.
When you start having trouble with your coordination and balance, stop.
You can easily find some great alternatives, such as pregnancy yoga, or swimming.
Are you unsure whether or not you should buy a safety net for the trampoline?
Safety nets provide extra security while jumping; children do not always pay close attention and can just end up next to the trampoline.
Even when children already have the necessary jumping experience, such a net is not a superfluous luxury, because now the practice of high, experimental jumps and somersaults comes into the picture.
Although a safety net is definitely a very good choice, it can have a few minor drawbacks:
it is more difficult for children to climb on the trampoline
it costs extra money
assembly is a lot of work
it may not look very nice in the garden
If you choose not to use a net, the safest way is to to anchor the trampoline or dig in.
In this case, also place special mats around the trampoline for extra safety, or take care of it a soft surface such as wood chips, grass or rubber tiles.
These mats are practically invisible in the grass.
What should you pay attention to when you buy a trampoline with a net?
An in-ground trampoline can be used without a safety net, but a safety net is required for an above-ground trampoline.
There are many different safety nets. Choose a trampoline with a sturdy and reliable net.
These nets are also available separately for round, square, rectangular and oval trampolines.
Most nets, including the cheaper ones, are safe. The difference is in durability.
A cheaper safety net is less weather resistant and will have to be replaced sooner.
If you only purchase the safety net later, you must take this into account
the dimensions of the trampoline
the type of legs under the trampoline (round trampolines often have W-shaped legs)
the thickness of the tubes of the trampoline
firmly attaching the net to the trampoline so that it can stretch with the jumping movements
The benefits of a trampoline with a safety net
A trampoline with safety net offers many advantages. The most important reason is of course that fewer accidents can happen and that gives you a calmer feeling as a parent.
But what other benefits does a safety net actually offer?
Kids don't fall off
You can make optimal use of the space in your garden, because they don't miss out
You don't have to be there all the time
When should you replace a safety net?
If the safety net is in poor condition, it is time to replace it. Check the net regularly and replace it in the following situations:
there is a hole in the net
there is little or no stretch left
the attachment points of the net are weakened or loose
More expensive and sturdier safety nets will generally last longer.
Especially in extreme weather conditions and a lot of use of the trampoline, it is good to choose a good quality safety net.
Dangers of a trampoline
Jumping and playing on a trampoline can be dangerous.
A 2018 Belgian study shows that one in ten children who are taken to the emergency room there have been injured while jumping on a trampoline.
Accidents often happen when doing somersaults.
This study also shows that accidents mainly occur when several children jump together.
The lightest child is usually the victim here, who ends up first outside the jumping mat, or on the edge.
In most cases it concerns fractures in the forearm, but injuries to the head also occur regularly; in about 10% of cases.
Did you know that almost all accidents happen in the first five minutes after a child starts jumping?
When should you not use a trampoline?
Most parents deal responsibly with the installation and with the maintenance of the trampoline.
Accidents sometimes happen, however, because the environment of the trampoline is not sufficiently taken into account.
Or when too many children jump on the trampoline at the same time.
Do not use the trampoline in the following cases:
in the event of unexpected poor maintenance
with too little space around it
older children along with younger children
with a group of people that is too large or too heavy
with debris or sharp objects that lie under the trampoline or next to the trampoline
if there is no safety net around a standing trampoline
if there is no safe fall zone around an in-ground trampoline
when you are very heavy, for example during pregnancy (bad for your joints)
Where do you put a trampoline?
The safe use of a trampoline is only possible if there is sufficient space; around and above the trampoline.
So place the trampoline in a free place, at least as far as possible from a wall, trees, sharp objects or fence.
Preferably place the trampoline in a place where you as a parent have a good view of it.
You always place it on a flat surface, because it must be 100% stable.
Safety Precautions for Trampoline and Trampolining
Of course, as parents, we see the joy of trampoline jumping! However, not everyone understands what can or cannot be done with it.
The kids are mainly concerned with doing cool tricks and being able to jump high. But there are a lot of things you shouldn't do on a trampoline.
It is up to the parents to observe the safety measures; find a safe place, buy a safety net and for the inground trampolines you at least create an extra safety zone around the trampoline.
Maintain and check the trampoline regularly, but also inform the children about all additional dangers.
What should jumpers absolutely avoid?
putting pets on the trampoline; animals can be injured first of all, but their nails also damage the jumping mat and protective edge.
jumping together with too many people and certainly not if lighter children are present on the jumping mat together with much heavier children.
jumping next to the edge, rather jump more towards the center.
trampolines without a safety net or in-ground trampolines without an extra fall zone.
trampolines that are too close to walls, fences, trees and sharp objects.
poorly maintained trampolines, where the springs are rusty, or uncovered and the stretch is gone, or where there are holes in the jumping mat.
Trampoline safety
How nice the playground is too, accidents can still happen.
This can happen because of a trampoline that does not meet the necessary safety requirements or perhaps because of incorrect installation or use.
Safety points to watch out for:
Quality mark: a safe trampoline has a quality mark. If all goes well, this will be indicated on the packaging.
Safety net: the net prevents children from getting outside the jumping surface and falling over the edge. Some nets even ensure that the springs fall outside the jumping surface, so it is extra safe.
Trampoliner Rim: this is quite simple, the thicker and wider the safety pad, the safer it is. In addition, a thick brim also helps to protect the springs and therefore they last longer.
Stainless material: the trampoline will be outside for a large part of the year, which can cause rust. Preferably choose a stainless frame, so that your trampoline will last for years.
Sturdy frame: this is also no higher math, the thicker the steel and the larger the tube diameter, the sturdier the trampoline will be.
Conclusion
In this article I have discussed the importance of using and maintaining trampolines in a safe manner.
While trampolines are a fun way to exercise and play, there is always a risk of injury.
It is therefore crucial to take safety precautions, supervise use by children and teenagers and regularly check the trampoline for damage.
By following these simple steps you can minimize the risks and keep your trampoline safe and enjoyable for years to come.
Always remember that safety comes first and preventing injury is the top priority.
Read all about it here the safety of trampolines for children of different ages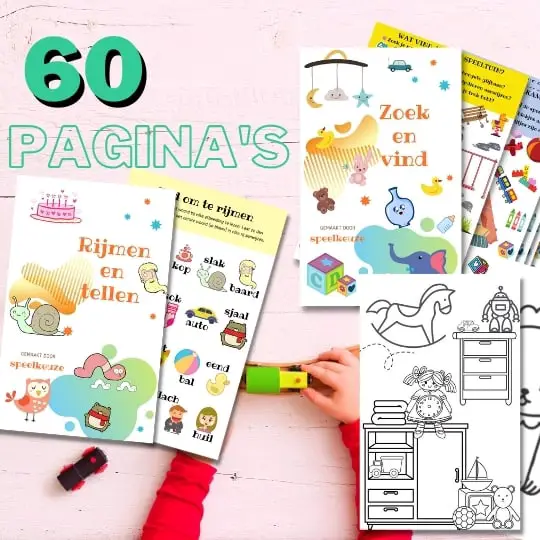 Always something to do for the holidays or rainy day?
Play Choice now has the ultimate activity book collection, with over 60 pages of fun coloring pages and educational puzzles.
Joost Nusselder, the founder of Speelkeuze.nl is a content marketer, father and loves trying out new toys. As a child he came into contact with everything related to games when his mother started the Tinnen Soldaat in Ede. Now he and his team create helpful blog articles to help loyal readers with fun play ideas.