4 best bed surrounds for cot: the safe bumpers
I enjoy writing these articles for my readers, you guys. I don't accept payment for writing reviews, my opinion on products is my own, but if you find my recommendations helpful and you end up buying something through one of the links I may be able to receive a commission on that.
More information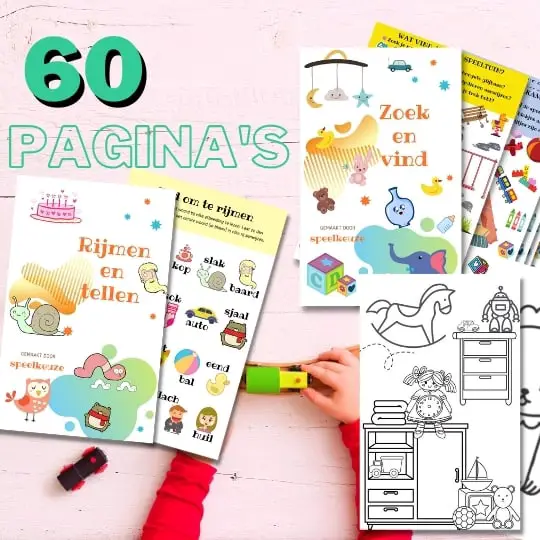 Always something to do for the holidays or rainy day?
Play Choice now has the ultimate activity book collection, with over 60 pages of fun coloring pages and educational puzzles.
A crib should be a carefree place to sleep for babies. Above all, it should be safe and comfortable so that they get much-needed rest.
A bed bumper ensures that your baby will never hit his or her delicate head against the hard sides of the bed.
Babies simply move a lot in their sleep and are still very vulnerable to bumps.
So always make sure that your little one cannot hurt himself in bed and can take a carefree nap at any time.
In this article we discuss everything about safe and soft bed bumpers for your crib.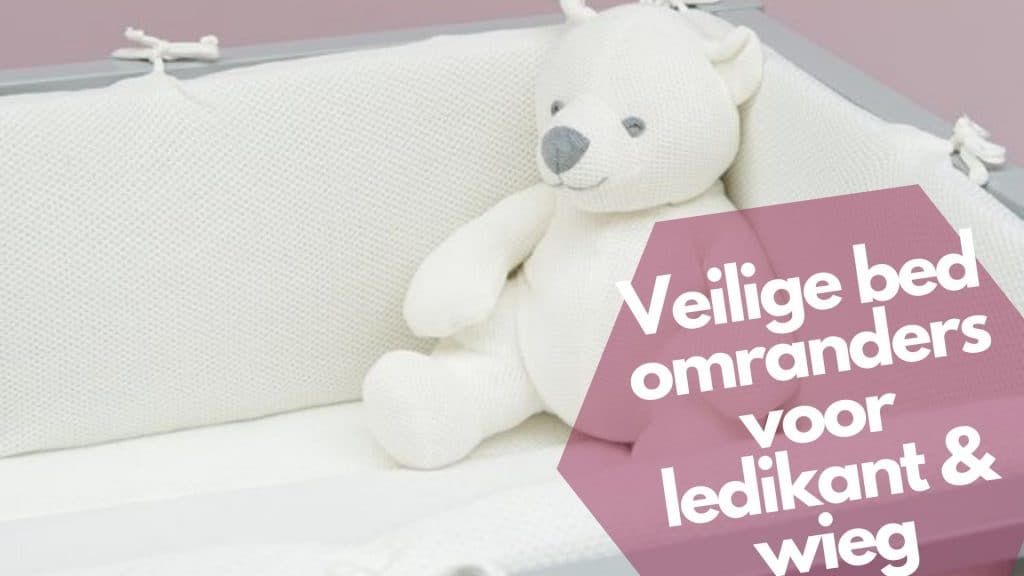 Nowadays there is a lot of choice of cots.
To keep a crib as safe as possible, as a parent you can choose to use a bed frame that you attach to the cot.
The best crib protector we've tested is this bed bumper from Koeka, a great children's brand. Because it has two sides, a waffle structure and a soft fabric, you can decide as a parent what is best for your little one.
In most cases, you will turn it over over time so that it grows with your baby's growth.
And it is such a cute brand:
Best bed surrounds
Images
Best bed bumper crib:

Koeka Bed bumper

Best head guard crib: Baby's Only Classic


Best breathable crib bumper: Aerosleep bed bumper

Best bed bumper crib: Anel safety vent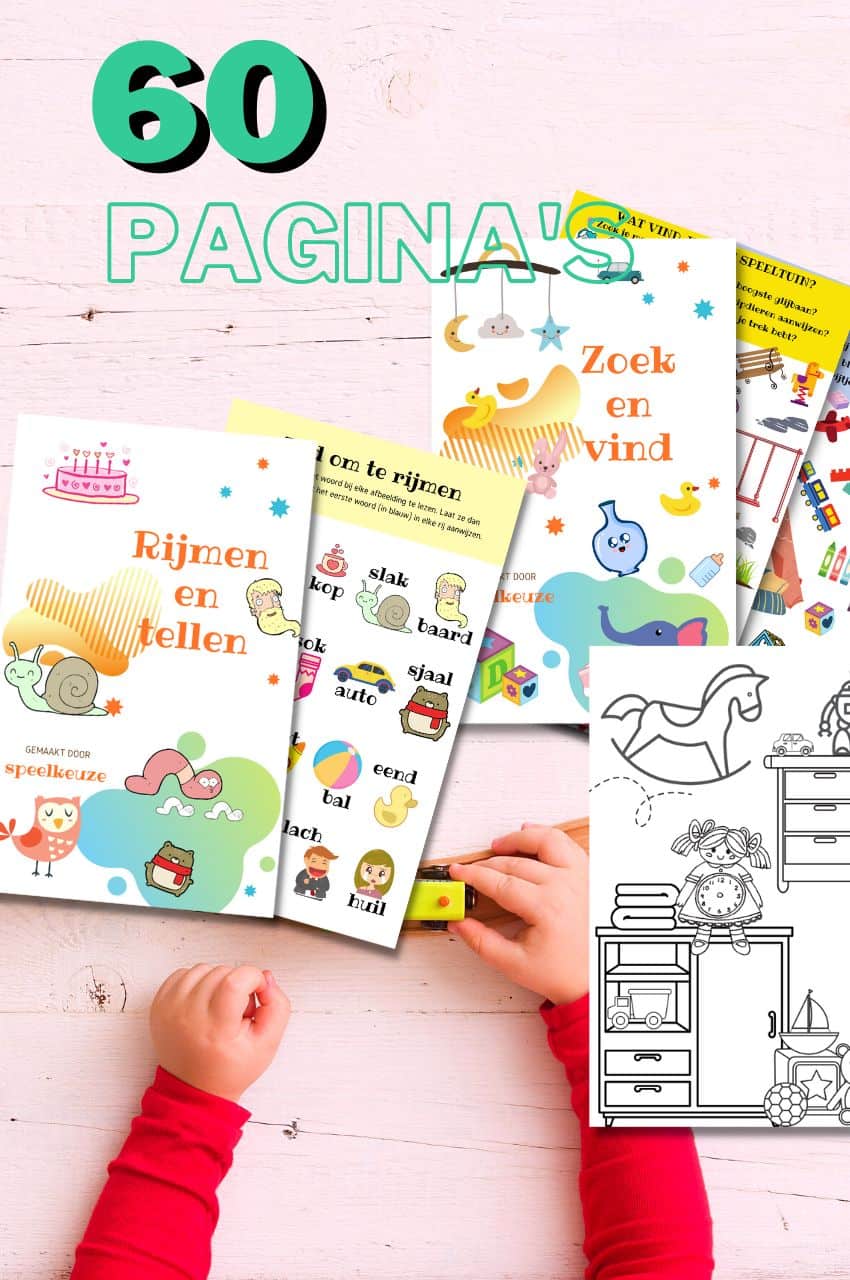 A play theme in your mailbox every month?
Fun play tips, activity books and more, with the first email being our free mini-guide "educational toys"
We will only use your email address for this newsletter and respect your privacy
Can or not bed surrounds?
Opinions are rather divided when it comes to purchasing bed bumpers for cots.
On the one hand, it is claimed that bed surrounds are of no use at all and are therefore unnecessary.
If you want to decorate a bed, you can also do so with thinner frames that do not necessarily have a protective function.
It is also claimed that bed bumpers can be dangerous if the baby comes face down against it and the airways can be blocked.
On the other hand, it is claimed that bed bumpers such as the Anel and the Safety-Vent are good and safe bed bumpers because of the air permeability.
There are parents who initially out of fear do not buy a bed bumper, but later take one because the baby keeps losing its toy or tut because it falls through the bars.
Naturally, this hinders sleep, including that of the parents.
With the correct knowledge of the advantages and disadvantages of bed surrounds and head protectors, it is up to the parents to decide whether to purchase such a product for the crib, or rather to omit it.
What should you pay attention to when buying a bed bumper?
Despite the fact that opinions are divided, in general people talk positively about bed bumpers. Consider the following tips if you are considering purchasing a bed bumper:
A crib with fixed walls is often safer. More accidents happen in beds with locking systems such as movable walls or folding beds. This is due to wear, damage to the locking system or assembly errors.
If the cot has movable walls, make sure that they are closed correctly when your child is in the cot. So always check that it is closed when your baby is in the cot to avoid accidents.
Pay close attention to the instructions for use. Follow all steps and the maintenance and cleaning instructions.
If any parts are missing or damaged, do not use the bed frame. Use only if indicated by the manufacturer.
Use a baby sleeping bag. This makes rolling and climbing more difficult.
Best bed surrounds rated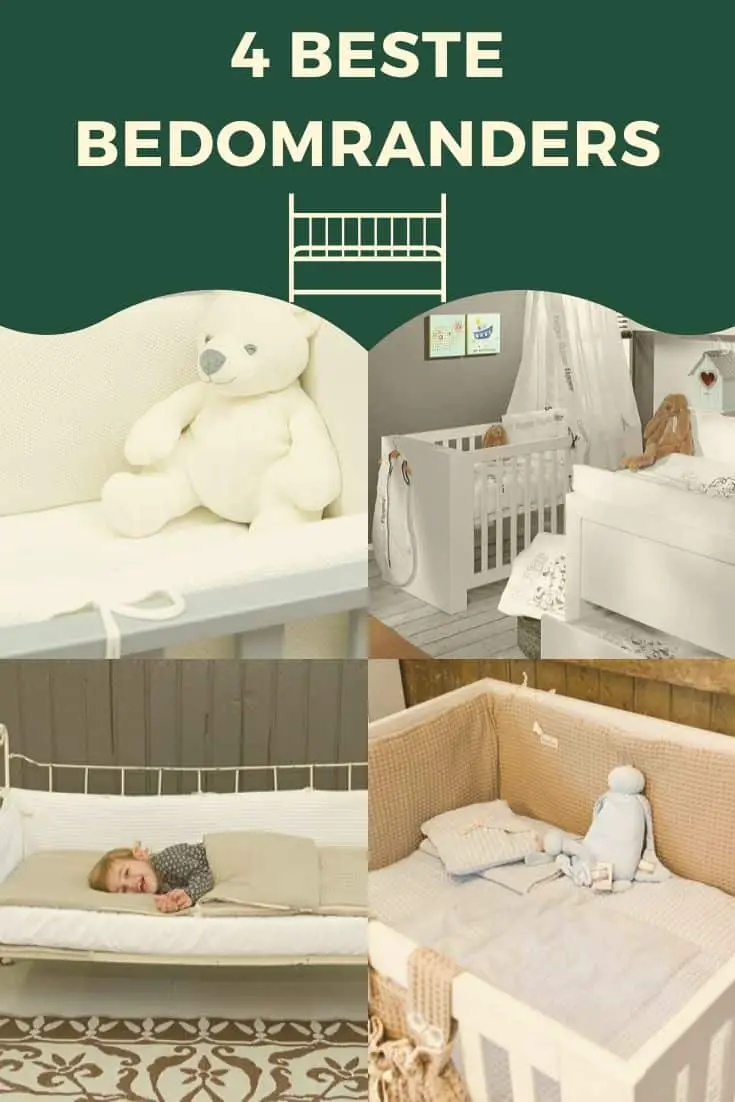 To help you make a choice for a crib for your little one, we have listed a number of good options here.
Best bed bumper crib: Koeka Boxbumper
An example of such a beautiful bed bumper and favorite is the Koeka Boxbumper Amsterdam.
The bed bumper in this case is called a box bumper and is from the Koeka brand.
This bumper protects the baby against the bars of a playpen or crib and also against any drafts that may pass through the house.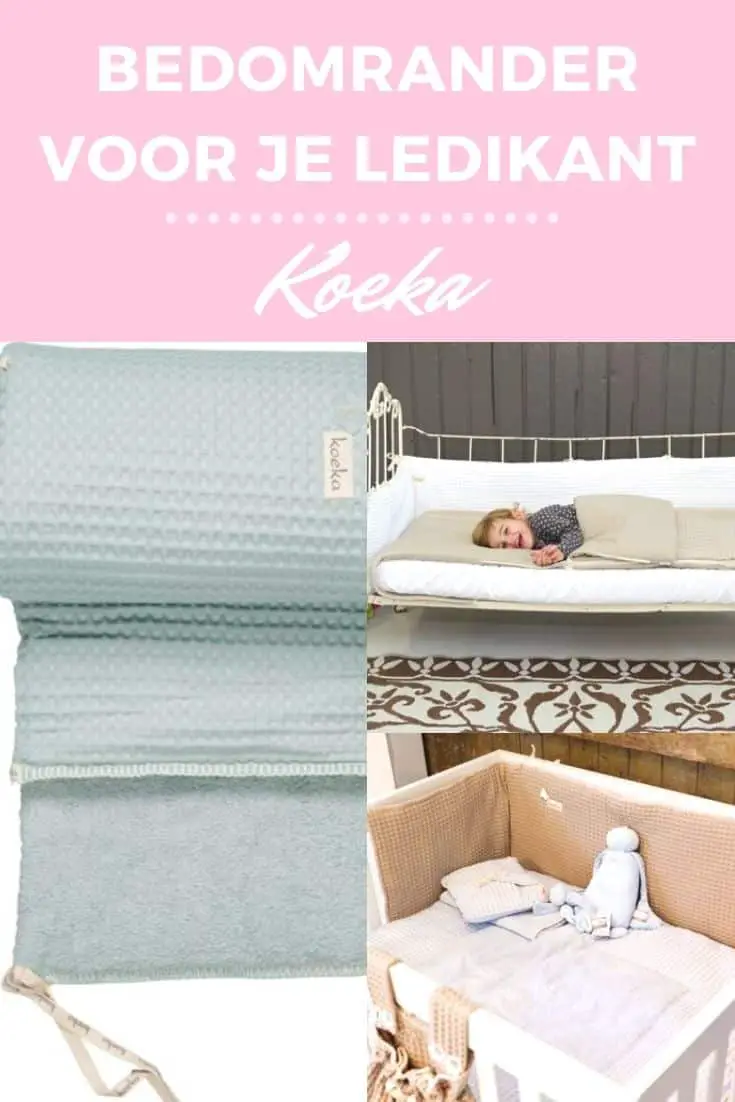 The bumper has a waffle structure on one side and a soft fabric on the other.
This allows you as a parent to decide for yourself what is most comfortable for your baby and how you put the bumper in the crib.
The cot bumper can be attached by means of ribbons, which immediately gives a beautiful effect to the nursery.
The bed bumper is made of 100% cotton on the waffle side and cotton (90%) and polyamide (10%) on the soft terry side.
If you want to let the bed bumper dry after washing, it is best to hang it close to the heating or let it air dry (outside).
This product is not suitable for the dryer.
You can get this crib in various beautiful colors, depending on your preferences and of course the colors of the nursery.
Check the most current prices and availability here
Best Crib Head Guard: Baby's Only Classic
Another example of a beautiful bed bumper is the Baby's Only Classic Playpen bumper.
This one is slightly more expensive than the Koeka Amsterdam and available in a lot of beautiful colors.
The playpen surround has a very soft structure and fits in any crib with standard sizes.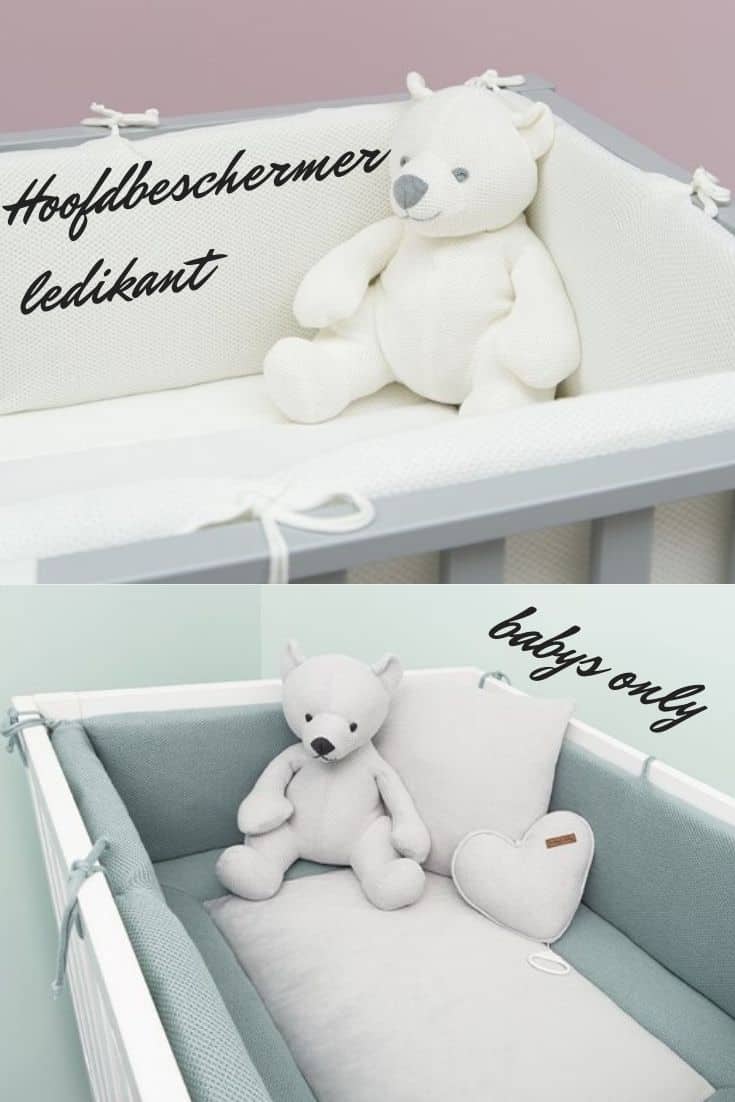 The material of this boxo surround is half cotton and the other half acrylic and it is washable at 60 degrees.
This is a great advantage because dust mites do not survive at 60 degrees.
The Baby's Only brand is characterized by a hip design, which is combined with fine old-fashioned knitting.
This combination gives each product a timeless look, the knitting of the past is given a new look.
It is a Dutch brand that has already managed to prove itself on the international market.
Best breathable cot bumper: Aerosleep bed bumper
Protectors have been developed in recent years and it is suggested that they are air permeable.
This means that, even if children lie with their mouths or noses against it, it does not pose any danger because they can still breathe well.
So there would be no risk of suffocation when using these protectors or bed surrounds.
An example of such an extremely safe bed bumper is the AeroSleep Bed Bumper, which won the Baby Product Award in 2012 with this new technology.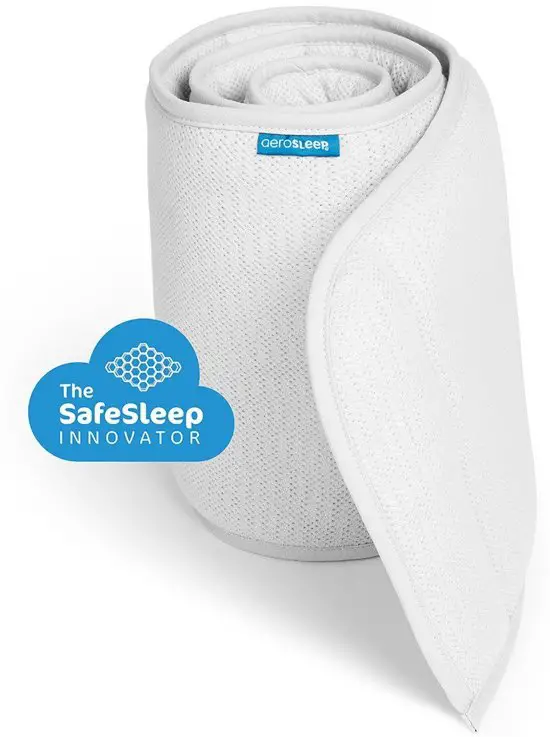 At AeroSleep they have one goal and that is to let babies sleep safely.
The products they develop are of the best quality, so that families with babies can rest assured that their little one can sleep in the cot.
It is of the utmost importance for any parent to be sure that their baby is safe 24 hours a day, including when they are alone in their crib.
At Aerosleep, they ensure that all products are scientifically tested so that they only bring the best products to the market, guaranteeing 100% safety for families with babies.
The lowest price is at bol.com
Best bed bumper crib: ANEL safety vent
The Safety-Vent from Anel is also used as a safe crib for babies, with the same breathable function as the AeroSleep.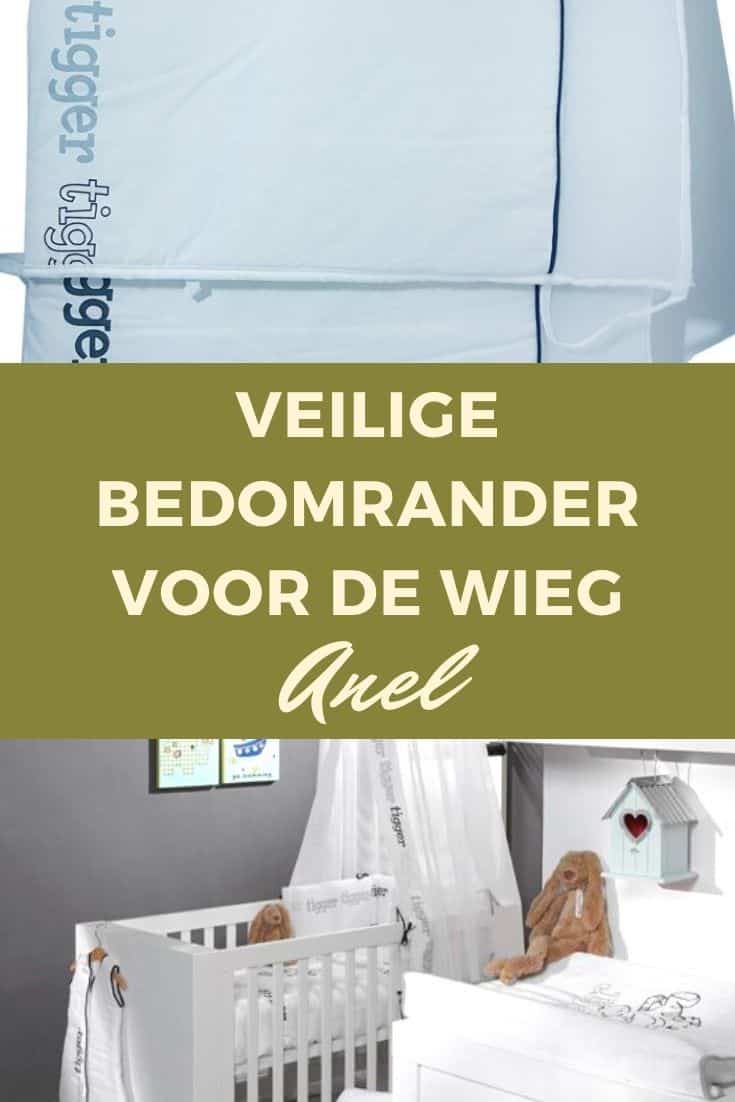 Anel has developed a system in which the heat from the bedding is dissipated in a better way.
Heat build-up is a topic that is much discussed when it comes to babies.
This technology is called Safety-Vent and this system is located on both the front and back of the head protectors.
So the baby can still breathe properly when it touches the protector.
Anel BV was founded in 1975 in Amsterdam and has since grown into one of the top suppliers of baby (room) products.
Everything is designed and produced with love in the Netherlands. Safety of the products is paramount, as is high quality.
Anel has released various collections, for example a Miffy collection and a collection with recognizable characters from Disney films, such as Winnie the Pooh, Tijgetje and Chip & Dale.
Duvet covers and duvet covers of this Safety-Vent technology are also available.
There is a ventilation strip on the top edge that remains closed until the baby gets warm and automatically tosses.
By moving the baby, the top will open, so that a pleasant temperature is immediately maintained, with the result that the baby will never get too hot.
Are bed bumpers dangerous?
Head protectors and bed surrounds therefore seem to be the ultimate solution to let your baby sleep safely.
However, research shows that opinions are quite divided on these protective products for cribs.
On the one hand, it is the intention that these protect the body and head of the baby against the hard bars of the bed.
On the other hand, you also read that it is recommended not to use a head protector, bumper or bumper in cribs.
As in the case of the crib, children can develop breathing problems as soon as they put their nose or mouth against the bed bumper or headguard.
It is said that such protectors are therefore dangerous, especially for small babies, for they are unable to free themselves from a breathing-stuffing position.
That's because they still have little control over the muscles in the neck and head.
According to some, a crib is of no use at all, because a baby will not experience pain when it hits the edge of the cot.
It is of course up to you as a parent to make a choice that feels right.
What are bed bumpers good for?
A bed bumper ensures that your baby will never hit his or her delicate head against the hard sides of the bed.
Babies simply move a lot in their sleep and are still very vulnerable to bumps.
So always make sure that your little one cannot hurt himself in bed and can take a carefree nap at any time.
Not only is the head protector or the bed bumper to protect the baby, it also happens that the pacifier or soft cuddly toy falls through the crib to the floor.
A baby can get upset and lose sleep.
In such a case, a bed bumper is also a solution, because the pillows ensure that nothing can fall through the crib.
What is the difference between a bed bumper and a head protector?
Bed surrounds and head protectors are products that are both used to protect the baby against the hard bars of a cot.
In the case of head protectors you have a soft pillow with a (high) edge that you attach to the head side of the cot.
You often tie it with ribbons, so that in addition to a protective function, it also immediately gives extra cute decoration to the bed and the nursery.
Head protectors are actually, as the word also reveals, pillows that are only attached to the head of the cot and to prevent a baby from bumping its head. Here's a nice headguard.
Bed surrounds, as the name suggests, are pillows that go around the entire crib: at the head end you have a pillow and there is also protection on the sides.
Sometimes the latter product is also referred to as a 3-piece headguard.
Bed surrounds therefore provide more protection for the baby than just a head protector.
Bed surrounds and head protectors are also sometimes called box bumpers or box surrounders.
Tips for a good (night) rest
The moments of rest are crucial for little babies.
To make this rest as optimal as possible for the baby, there are a few things that you as a parent can take into account.
Posture and temperature
First of all, it is important to let the baby sleep on its back. This is the safest position for your child because the respiratory system is properly open this way.
In addition, make sure that you never dress your baby too warm in bed. How do you know if a baby is comfortably warm?
If his neck feels comfortable, it's good.
Take into account the combination of clothing, bedding and the temperature of the baby's room to create the most pleasant sleeping environment for the baby.
A baby is often immediately put on a cap after birth to protect its delicate head.
After the first days, it is best to take off the hat in bed, because a baby controls the temperature with its head.
You can use the bed surrounds like baby clothes it is best to wash first.
Sleep signals
In addition, always pay attention to signals that indicate that a baby is tired: yawning, rubbing its eyes, being restless, touching its earlobe, sucking the thumb ... there are many signals that indicate that a baby is getting tired.
As soon as you pick up such a signal, it is best to let the baby sleep immediately.
When a baby does not fall asleep on its own and is restless, you can take it in your arms and make rocking movements.
Cradling simulates the movements that the baby knows from the abdomen.
Also read: Sleep training for baby & toddler | This way you will find what suits you
Sleeping bag or blanket
In addition, it is important to let a baby sleep in a sleeping bag or a blanket with a sheet during the first year.
When there using a sleeping bag, a baby cannot accidentally get under the covers and be at risk of suffocation.
A sleeping bag also ensures that a baby does not roll from the back to the stomach quickly.
With a sleeping bag, it is less likely that a baby or young child can climb out of the cot.
A final advantage of a baby sleeping bag is that a baby never ends up without a blanket, because the bag stays securely around the body.
If you let your baby sleep under a blanket, make sure that you make up the blanket and the sheet firmly and are not too long.
The place to sleep
The safest place for babies to sleep is in a cot. In the first months it is important to place the bed close to your own bed, so that you can supervise enough.
In the first four months, it is crucial that you do not let your child sleep in your bed as it can lead to SIDS.
The baby can overheat, become trapped, press against the pillows with the nose and mouth or even fall out of bed.
Of course, it can also happen that a parent accidentally rolls over on the baby while sleeping.
Also make sure that the baby cot is air permeable on the sides. Choose a firm mattress and not too soft pillows.
It is also important that enough air can circulate in the baby's room. Fresh air is of course very important for healthy breathing and a good night's sleep.
Therefore, ventilate a baby's room well and open a window every now and then.
Lees meer: best ground box for your baby and toddler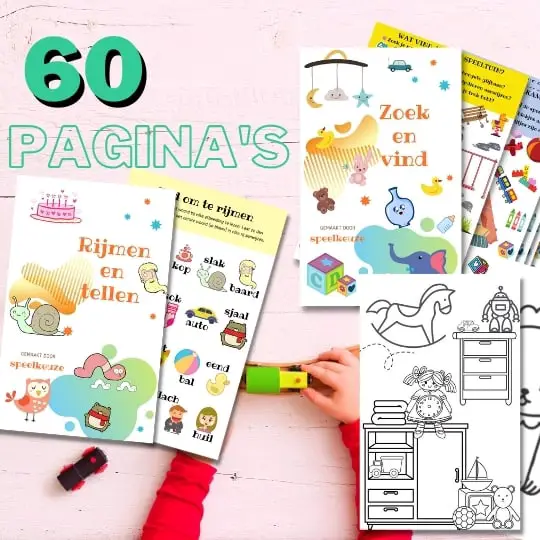 Always something to do for the holidays or rainy day?
Play Choice now has the ultimate activity book collection, with over 60 pages of fun coloring pages and educational puzzles.
Joost Nusselder, the founder of Speelkeuze.nl is a content marketer, father and loves trying out new toys. As a child he came into contact with everything related to games when his mother started the Tinnen Soldaat in Ede. Now he and his team create helpful blog articles to help loyal readers with fun play ideas.