Best balance board for children | and what makes these such a wonderful toy
I enjoy writing these articles for my readers, you guys. I don't accept payment for writing reviews, my opinion on products is my own, but if you find my recommendations helpful and you end up buying something through one of the links I may be able to receive a commission on that.
More information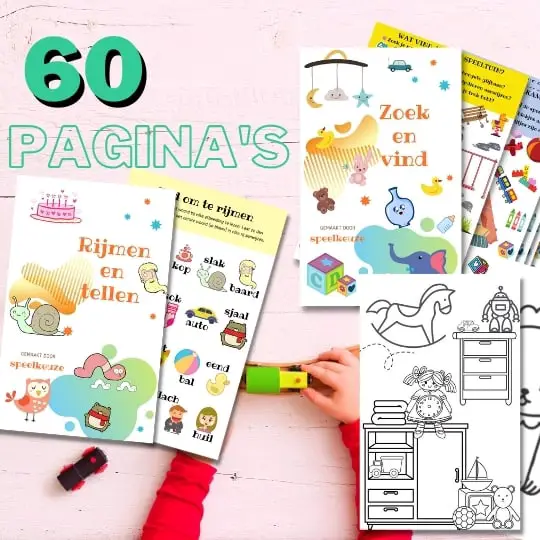 Always something to do for the holidays or rainy day?
Play Choice now has the ultimate activity book collection, with over 60 pages of fun coloring pages and educational puzzles.
Children have an open view of the world, and their imagination and power of their imagination is endless.
A balance board is a simple object when you look at it, but for a child it can easily be transformed into a variety of children's games!
The countless practical possibilities that a balance board can serve to continuously stimulate the creativity of your children.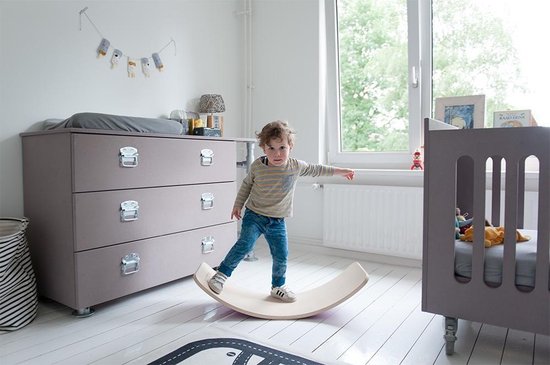 The child will not get enough of it quickly, because its size and shape can also be used as an exercise for later windsurfing or skateboarding.
A balance board is a fun way to develop your child's balance and concentration in a playful way.
It stimulates the vestibular system and teaches the child to be more aware of his body parts, also called proprioception.
Without your child noticing, this toy strengthens and stretches targeted muscle groups and keeps your child busy and moving.
In addition to being active with the balance board, you can of course also rock and lounge in it.
To give you an idea of ​​our number one, that's the Wobble Pro.
A robust, beautiful and multifunctional board for all ages!
Balance boards are robust play material and easy to clean. They come in different sizes and designs.
Below we will give examples of some stylish and sturdy balance boards, divided into a number of categories.
In the table below, you can read and compare the information and details of each option before making your final choice.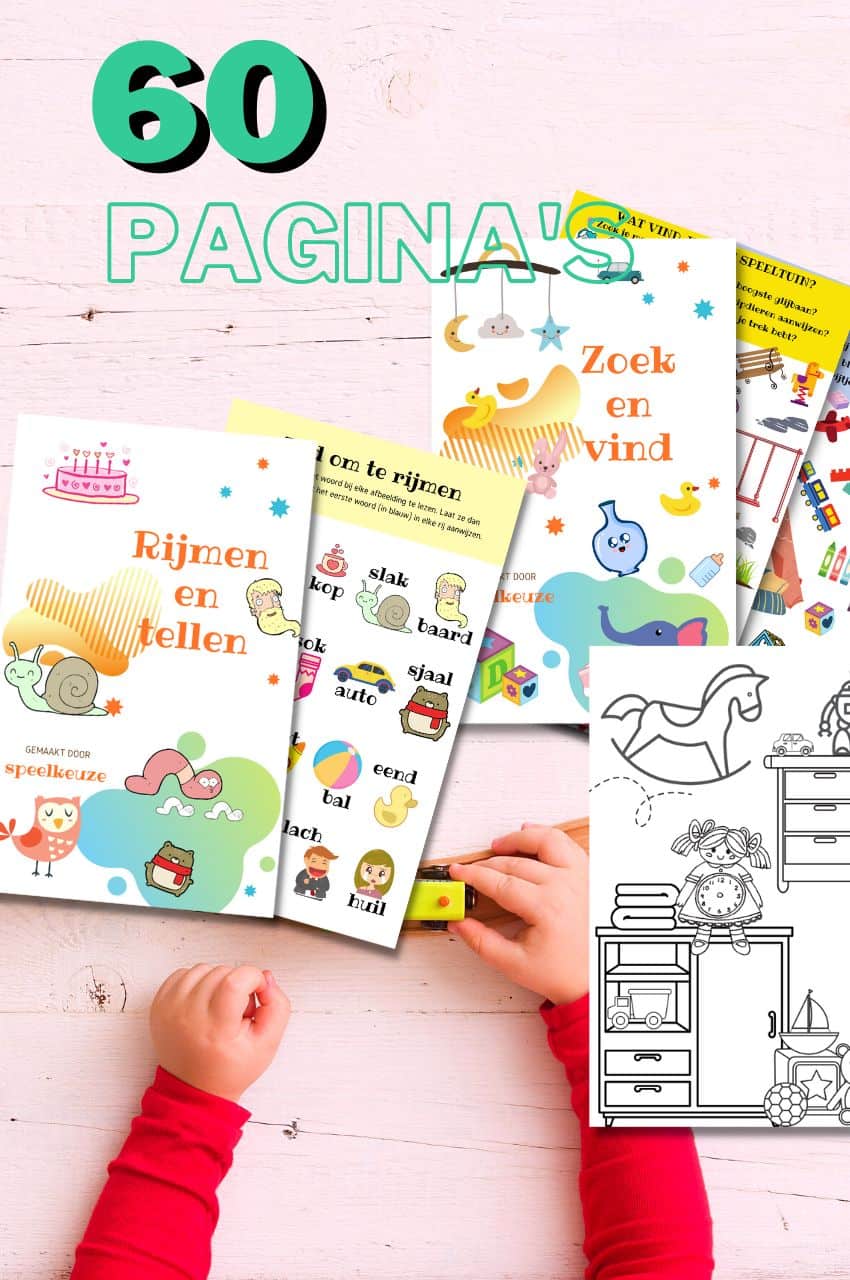 A play theme in your mailbox every month?
Fun play tips, activity books and more, with the first email being our free mini-guide "educational toys"
We will only use your email address for this newsletter and respect your privacy
Best balance boards rated
A balance board is a wonderful toy. What do you pay attention to when you buy one?
Overall best balance board: Wobbel Pro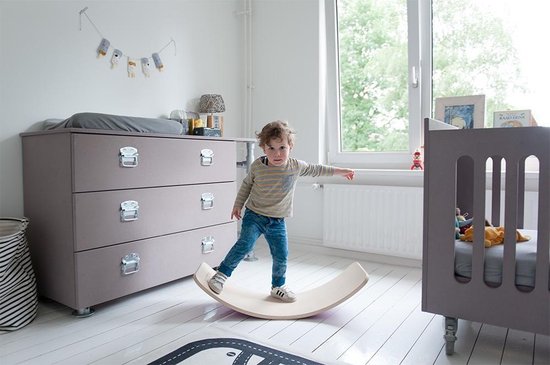 Are you looking for a toy that is multi-purpose, indestructible, easy to clean and at the same time can function as a timeless piece of furniture in the house?
Then the Wobbel Pro is recommended!
From balance board to swing, from a slide (if you don't want to buy a separate one like this) to stepping stone, this wooden toy makes young and old move!
This balance board is ideal for the little ones who still have difficulty with balancing, and supports balance and body awareness in a playful way.
The Wobbel Pro has forest green colored felt on the underside, which reduces noise and prevents scratches on the floor and on the Wobbel itself.
You can also go for the Wobbel Pro with pink felt, or with simple gray felt.
The dimensions of this board are approximately 87 x 30.5 centimeters and it weighs 4.5 kilos. The maximum weight that this Wobbel can carry is 200 kilos.
This toy is recommended for ages 3 and up, although younger children can use the balance board under adult supervision.
A timeless, elegant and fun toy for all ages!
How it all started: Wobbel Original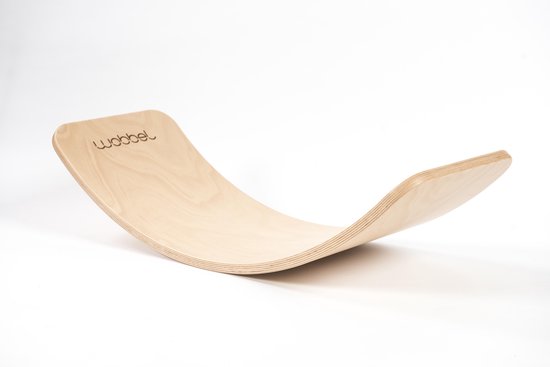 The Wobbel balance board originates from the Free Schools.
The Wobbel is available in different sizes, depending on the age and agility of your child.
Balancing on the Wobbel balance board is a playful way to stimulate your child's body awareness and balance.
There are starter boards that are smaller, lightweight and less mobile, so that your child can gradually learn to keep his balance.
In addition, there are also Wobbel Pro boards that are larger in size and have more movability.
The Wobbel can be used both indoors and outdoors and is the only toy that does not need to be tidy!
The Wobbel is a wooden balance board made of pressed layers of beech wood and is recognizable by its characteristic curved design.
The Wobbel has a beautiful design and can therefore be used as part of the interior of your living room.
You have the choice to personalize the Wobbel to your own taste with colors, logos, illustrations or even with a layer of felt or cork.
It is easy to clean with a damp cloth.
The Wobbel is clear lacquered and therefore ideal to use as a slide, seesaw or swing!
We recommend using the Wobbel with bare feet or shoes for safety reasons.
The Wobbel has several practical applications, as it can also be used as a step in the kitchen, for example when you are baking cookies with your child.
Recommended for children from 6 months.
Check prices and availability here
Your child also needs a lot of sense of balance for a hoverboard. A balance board is therefore wonderful to practice for riding a hoverboard. Find the best Hoverboards reviewed here.
Best cheap balance board: Kinderfeets Kinderboard Natural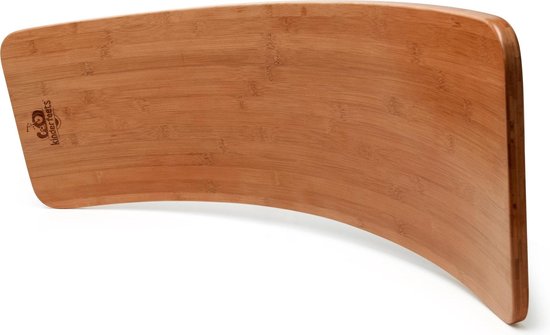 Is the purchase of a Wobbel unfortunately outside your budget, but would you still like to buy such a balance board for your child?
Fortunately, there is the Kinderfeets Kinderboard Natural.
Kinderfeets uses ecologically friendly stains and lacquers for coloring the balance board. These are more expensive than solvent-based alternatives.
This balance board is comparable to the worldwide known Wobbel balance board: it has the same quality, but at a cheaper price than a Wobbel!
This Kinderfeets balance board is designed in the Netherlands, available in 12 different colors from natural to rainbow.
Balancing on a balance board is a fantastic way to stimulate the physical and mental development of children and offers countless play options for toddlers to adults.
Plus this balance board can bear a weight of up to 220 kg!
The paint that the board is lacquered with is water-based and can therefore be used both indoors and outdoors in the rain.
A perfect purchase if your budget plays an important role and the brand of the balance board makes no difference to you.
Check out the latest prices here
Best balance board with balls: Beleduc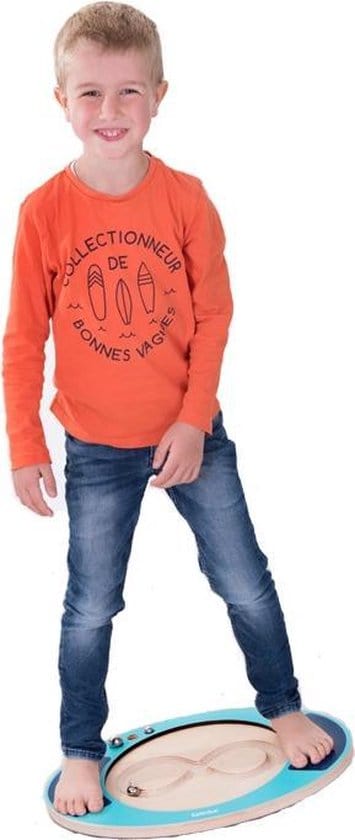 Are you looking for a fairly simple balance board, but with an extra challenge for your child?
Then Beleduc has an option for you, namely the 3-piece balance board with balls.
By deftly distributing your weight across the disc, you can guide the balls through different paths while trying to maintain your balance!
This wooden balance board consists of 3 removable discs. The average playing time is approximately 15 minutes and the recommended age for this balance board is 6 to 8 years.
A nice gift to let your child develop both his balance and concentration in a playful way!
Check prices and availability here
What can you do with a balance board?
A question that adults often ask about a balance board is: what can you do with it?
Children still have a very uninhibited view of the world and objects around them. Their imagination and fantasy are inexhaustible, and their creativity cannot be compared to that of adults.
For example, a balance board may seem like a simple toy to us adults, but to children the value of a toy depends entirely on what the child can do with it.
A balance board does not only have to be used to practice balance, but can also be used as a step, to sit on or in combination with other toys.
A balance board such as the Wobbel or the Kinderfeets provides additional play functions due to its characteristic curved shape.
These can also function as a bridge, seesaw, hut or slide, for example. It is a durable and timeless product that your child will not get enough of quickly.
The magic of these toys is that you can not only be very active with them, but that you can just as well create a cozy place to relax, a place for yourself!
Why a balance board is such a fun toy
A balance board is an excellent toy for children to stimulate their balance, concentration and imagination.
Balance boards are available for the little ones, in a smaller size and with less movement for safety reasons, as well as for larger children and adults as their proprioception becomes more advanced.
If you prefer a durable and beautiful product that does not get in the way in your living room, then a Wobbel or Kinderfeets balance board is the right choice for you, depending on your budget.
If you prefer a simple balance board with more limited but still fun playing functions, then the Tunturi Adjustable balance board and Beleduc Balance board 3-piece might be a better option.
Whatever the choice is going to be, with a balance board there is guaranteed fun!
Read more about balance boards and other beautiful wooden toys in Best Wooden Toys: 30 sets from true natural to educational.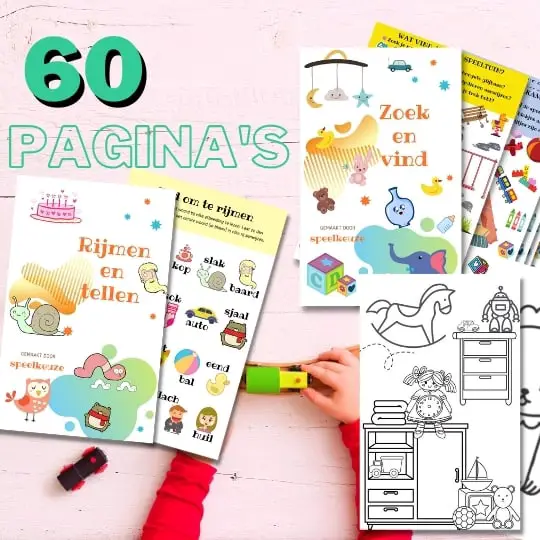 Always something to do for the holidays or rainy day?
Play Choice now has the ultimate activity book collection, with over 60 pages of fun coloring pages and educational puzzles.
Joost Nusselder, the founder of Speelkeuze.nl is a content marketer, father and loves trying out new toys. As a child he came into contact with everything related to games when his mother started the Tinnen Soldaat in Ede. Now he and his team create helpful blog articles to help loyal readers with fun play ideas.