9 Best Ball Pits Reviewed for Good Home Romping
I enjoy writing these articles for my readers, you guys. I don't accept payment for writing reviews, my opinion on products is my own, but if you find my recommendations helpful and you end up buying something through one of the links I may be able to receive a commission on that.
More information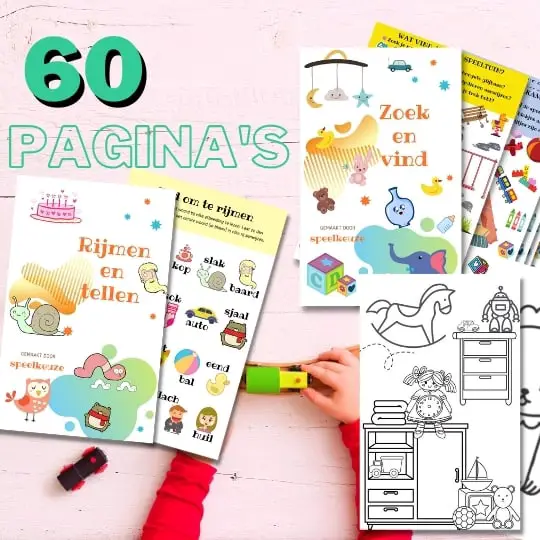 Always something to do for the holidays or rainy day?
Play Choice now has the ultimate activity book collection, with over 60 pages of fun coloring pages and educational puzzles.
Were you so fond of the ball pit? They are now available for your home!
Your child will find a ball pit just as great to play in as you used to and it is also very good for the development of fine motor skills. It is also good for eye-hand coordination.
But how do you choose a nice one? Because there are a lot of nice ones, I'll go through them with you.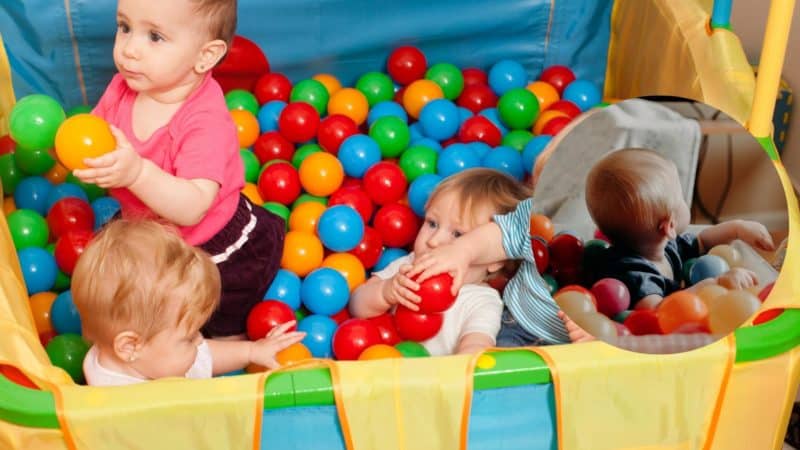 While there are more soft ball pits on my list, the best ball pit is this Intex inflatable ball pit become. Super easy to set up and nice and sturdy, and easy to store! My child doesn't want to be in the ball pit every day, so storage is also very important.
But there are more, including one more suitable for real babies. You can find my favorite ball pits in the table below: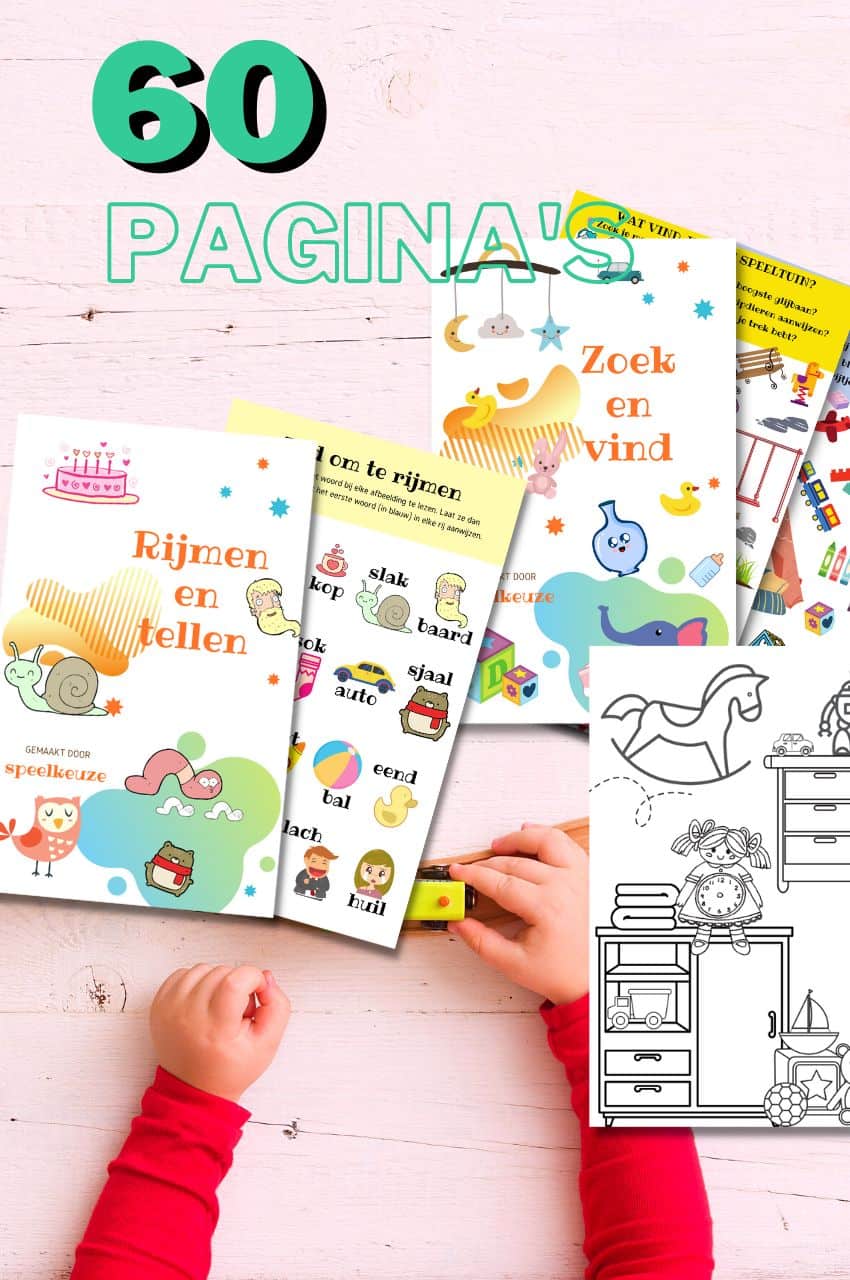 A play theme in your mailbox every month?
Fun play tips, activity books and more, with the first email being our free mini-guide "educational toys"
We will only use your email address for this newsletter and respect your privacy
Ball pit buying guide
When picking up the whale Does your child watch what his or her hands are doing. Ball pits offer kids the opportunity to develop optimally in a sometimes unstable, yet safe environment.
How sturdy is the box?
It's nice to have a bit of an unstable tank, but they shouldn't just fall out.
So the box should actually be sturdy and high enough to support your child.
For example, with a baby you can still come with a pop up box, one made of mesh or a tarp. If your child is a bit older, these materials no longer hold up well and you also need higher walls to make it a bit more fun.
How big is the bin?
Here too you can get away with a small ball pit for babies, for example 86 x 24 cm.
For toddlers and toddlers, that is no longer fun to play in and it might be more fun to buy a complete playhouse or box with a tunnel.
Are there balls?
It takes a lot of balls to fill a ball pit; Often the included balls are not even enough to cover the bottom.
However, you can also order only balls, without a container, so you can always refill. Please note that the balls are made of child-friendly material.
They also need to be flexible and keep their shape. The diameter of the balls should be at least six to seven centimeters. In this way dangerous situations, such as choking or swallowing for example, are avoided.
Best ball pits rated
Watch the top 4 in my video or read on for a detailed description of the top 16 best ball pits:
Best Inflatable Ball Pit: Intex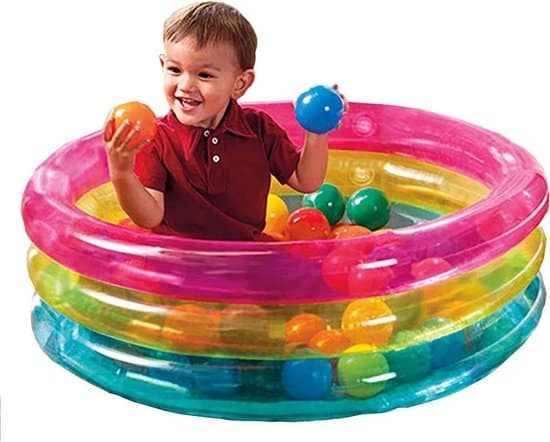 Is your little one ready for a dip in the colorful Intex Inflatable Ball Pit 86 X 24 Cm? It will be very entertaining for your child to play among fifty colored balls!
This pink-yellow-green ball pit is simple, not too big and nice and clear; There is room for only one boyfriend or girlfriend. Suitable for children from one year.
A good choice when space is limited.
Check the current prices here
Inflatable Intex Ball Pit vs Relaxdays Pop Up Jungle
An inflatable ball pit is a lot sturdier for your child to sit in than a pop up bowl. It just takes a lot longer to set them up.
So if your little one can romp around, but you still want the flexibility of a ball pit that you can easily take with you, then I would choose the Intex inflatable bowl.
Children up to a slightly older age can also use it, while a small Pop Up box is actually fun up to about 2,5 years.
Cutest ball pit for your baby: Relaxdays Pop Up Jungle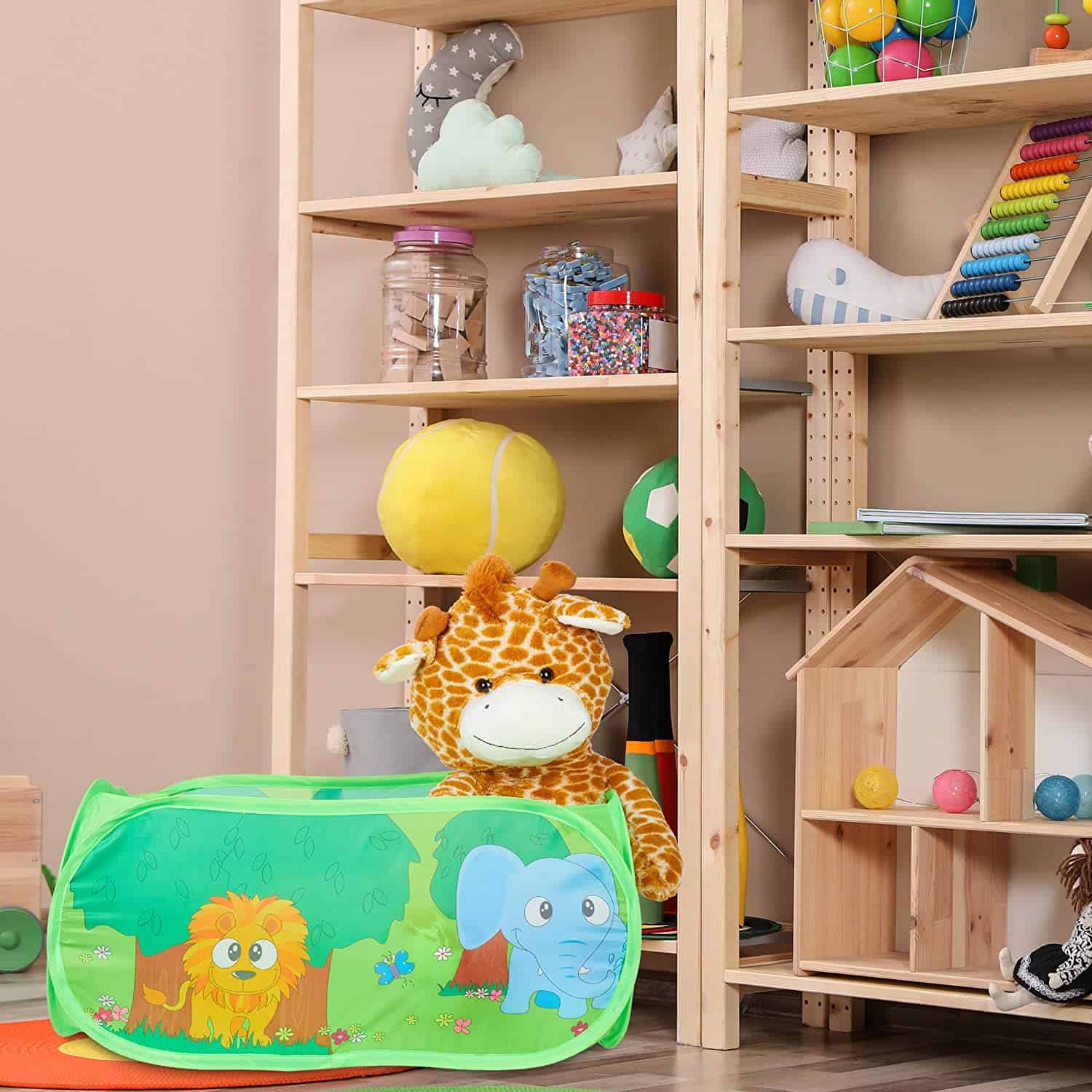 The Relaxdays ball pit is a colorful ball pit made of fabric! This container is suitable for babies from six months.
They can crawl around in it and play with the soft balls! The ball pit is open at the top so you can always keep an eye on your little one.
There are various cheerful animal friends on the tray and thanks to the pop-up system it can be placed in no time and cleaned up again in no time.
The ball pit comes with fifty brightly colored balls, but you can fill it with even more balls for endless fun. Highly recommended for very little ones!
Check prices and availability here
Nicest round ball pit: Trendbox Mii mi memory foam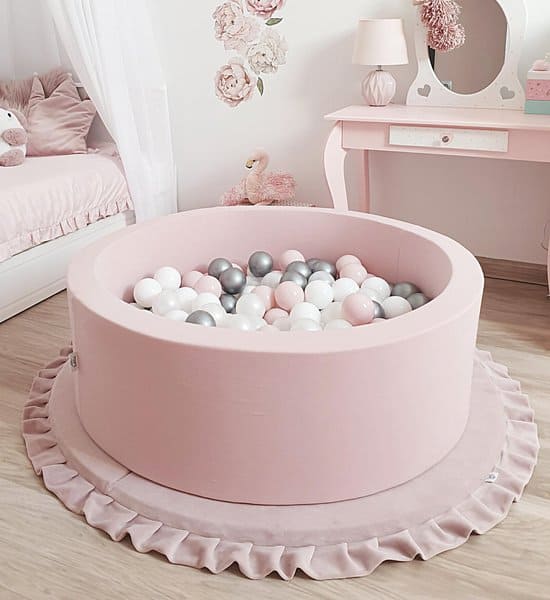 It is a soft pink 'princess' ball pit, this Trendbox Mii mi play pit! It is made of soft memory foam and therefore very safe for your little one.
Playing with the balls is great fun and ideal for developing hand-eye coordination in your child.
The foam outer edge is nice and sturdy, but the inside is wonderfully soft. Which child is not happy about this? And you are happy too, because it is a trendy toy to have at home!
The edge springs along and your little one cannot get hurt. The cotton cover of this unique ball pit is machine washable at thirty degrees.
The bottom is waterproof, so the ball pit is also suitable for outdoor use. The balls are child-friendly, they are flexible and comply with European and American guidelines.
Watch out for your little one, because the edges do not provide enough support when he or she starts pulling on it.
Trendbox Mii mi memory foam vs fabrics Little Dove Bo Jungle
The Bo Jungle is a bit cheaper than the Trendbox Mii and has a soft fabric cover around memory foam.
So it is actually also a memory foam ball pit. I personally find a fabric ball pit difficult to keep clean, although you can wash the cover.
The main advantage of the Trendbox is that the bottom is waterproof and you can also use it outside, which is not possible with Bo Jungle.
Also read: these are the 7 best ball games for toddlers
Best Square Foam Ball Pit: Meowbaby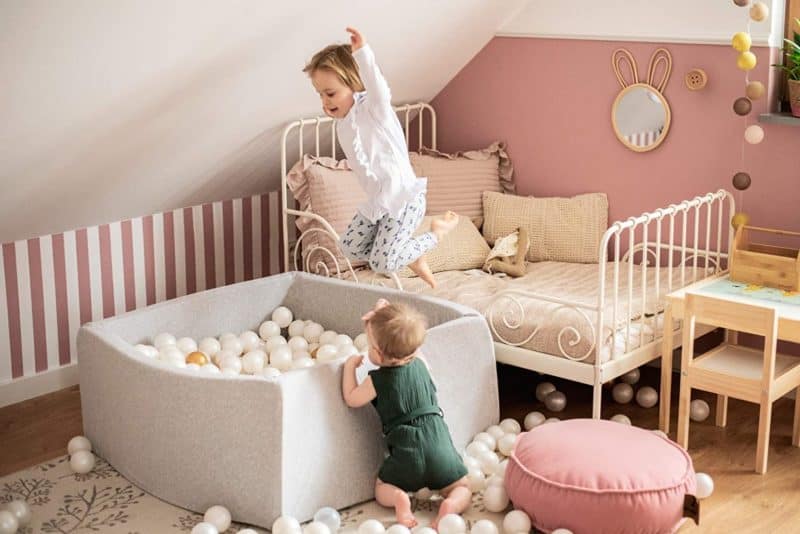 This gray foam Meowbaby Foam Ball Pit For Children is a winner! The square box is safe for your little one and brings a lot of fun to play.
The inside feels nice and soft, but the wall is sturdy enough to lean against. The soft cover has an Oeko-Tex certificate and is therefore safe for babies and small children.
The tray is available in many other beautiful colors, so there is always a beautiful color to be found that matches in the nursery or living room.
Check prices and availability here
Best Big Ball Pit: Ailsaya Pop-up Playhouse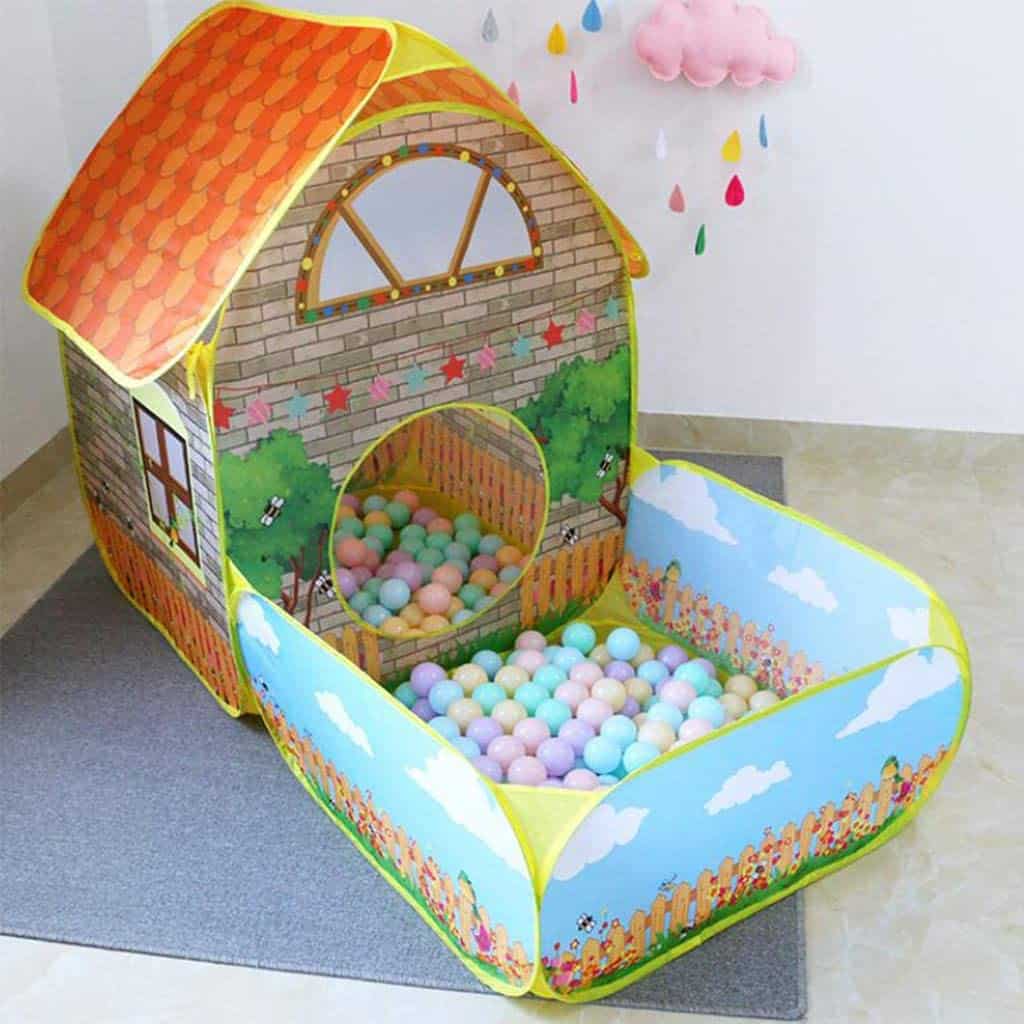 The Children's Play Tent Safe Large, Pop-up Playhouse (here are a few more specific houses if you're looking for that) With Ball Pit is almost like a complete playroom for your little one! It will be a very special place for him or her to learn and play games.
The ball pit with tent house is also perfect for entertaining kids at a party. The set is easy to clean, the polyester material is strong and has the ability to filter bacteria.
The house with red roof and stars looks cozy and the beautiful front garden serves as a ball pit. A very nice gift for your darling!
Best Ball Pit with Tunnel: Ailsaya Kiddzery Spaceship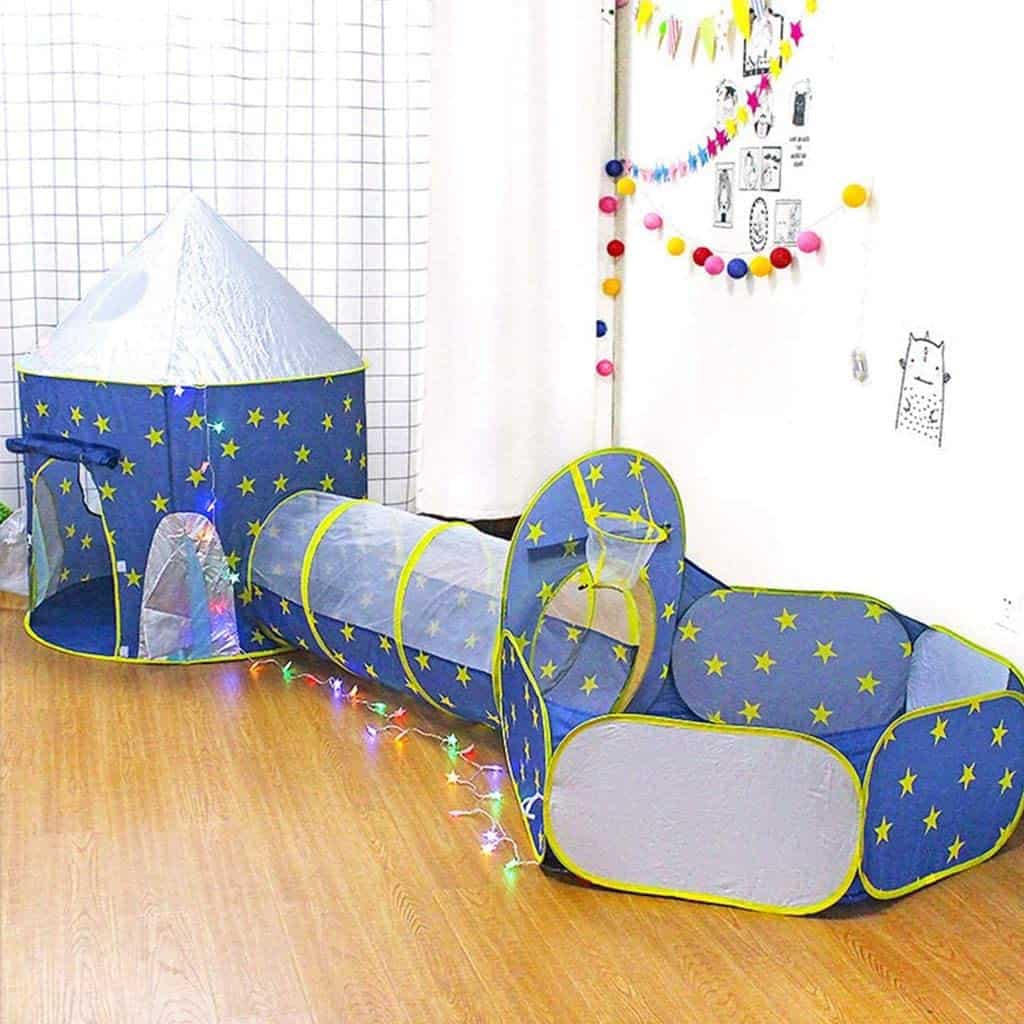 This 3 in 1 Kids Pop-up Tent is a great spaceship with a crawl tunnel.
The tent, tunnel and ball pit can also be used separately from each other. The star-covered fabric is made of soft and durable polyester, the fabric is also breathable.
Your little one can enjoy themselves in this ball pit with cozy tent and they can also crawl through the exciting tunnel.
Nice also for toddlers or some older children to spend the night in the rocket. The set is suitable for kids from one to eight years old.
Best ball pit with slide: Bounceland Happy Hop Bouncy castle with slide and splash pool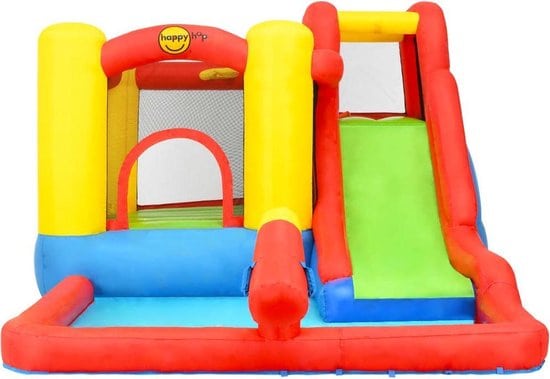 Do you like to go big? This huge Happy Hop Bouncy castle (view more here) with slide and paddling pool 410x385x220 cm PV bouncy castle with ball pit will make your little one jump for joy!
In addition to the inflatable slide (then you don't have to buy a separate one) there is a ball pit with bouncy castle and there is also a paddling pool. A more complete play set for your darling is not possible!
Your little one can jump, play hide and seek, throwing balls, sliding and splashing. Several children can play at the same time.
The set is easy to set up with the supplied air pump. Thirty ball pit balls are included, but it is recommended to buy extra balls.
In the summer the toy set nice to use in the garden , with water. In the winter you can put it inside and also put balls in the pool.
This professional set comes in a handy carrying case. Very suitable for children's parties!
Check the latest prices here
Best fabric ball pit: Little Dove Bo Jungle B-Ball Pit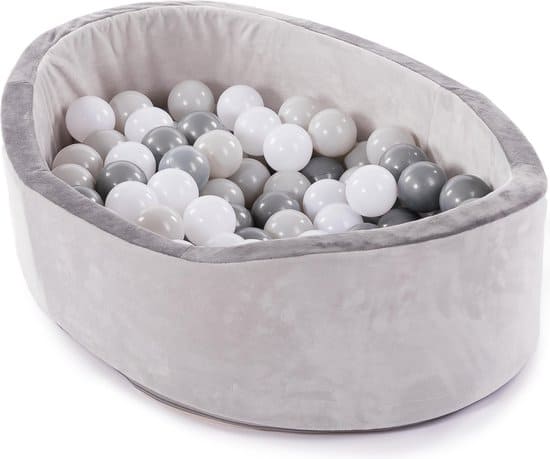 This beautiful BO JUNGLE B-BALL PIT PLAY GYM GRAY ball pit is made of soft velvet. The box fits perfectly into any interior and will undoubtedly become your child's favorite toy.
The ball pit is made of foam and finished with a beautiful, soft velvet cover. You have to drape this cover over the ball pit yourself at home and then zip it up.
Make sure you do this correctly, with the convex side up. The shape fits exactly into the fabric. There are no corners or edges on the ball pit, so your little one can play in it safely and carefree.
The balls are child-friendly and CE certified. What a wonderfully soft bath for your child! You would almost lie in it yourself!
Check prices and availability here
How do you clean a ball pit?
There is a machine to clean the balls for professional ball pits. This machine is filled with water and a disinfectant.
The balls are sucked up by the machine from the ball pit. Inside the machine is a cleaning system with brushes to properly clean the balls.
After cleaning, all balls are collected in nets and set aside to dry.
This is how they do it at Monkey Town:
Cleaning the balls at home can be done with, for example, Dettol or another disinfectant and child-friendly agent. You can brush the balls by hand in soapy water and then put them to dry.
You can also put a number of balls in a pillowcase and wash them in the washing machine on a light program. You can also put them in the bath with a splash of detergent and brush them.
Then rinse them very well with warm water and let them dry. The inside of the ball pit itself must of course also be cleaned; this can be done with a damp cloth and again a disinfectant.
Ball pit cleaners
There are special cleaning products for balls and ball pits, these are of course child-friendly. As discussed above, you can also just go for Dettol or any other child-friendly cleanser.
Whatever you choose, it is important that the product disinfects well and contains no toxic substances. As you know, children often bring the balls and their hands to their mouths.
Outdoor ball pits hygienic?
You will often find ball pits in restaurants, shops and playgrounds. They are often thought to be unsanitary places full of bacteria. Sometimes hygiene indeed leaves a lot to be desired.
The Food and Consumer Product Safety Authority inspected a number of ball boxes a few years ago and came to the conclusion that these boxes near restaurants scored the worst in terms of hygiene, but the ball boxes in shops were all assessed as sufficiently hygienic.
Most ball pits are cleaned periodically, some monthly, others only annually.
When cleaned by an outside company, they generally have better hygiene than the ball pits cleaned by an owner or staff.
Your child will also want to play in those ball pits, while you might just be horrified! In any case, having one for your little one at home is a lot more hygienic.
After all, your little one can invite friends to come and play in the ball pit! You can keep the bin neatly clean yourself and that gives a good feeling of safety.
Conclusion
Maybe you already thought about buying a ball pit for your child and you are now completely convinced! In any case, you have read how pleasant it is for a child to play in it.
Also you now know that it is a great way to develop your little one's fine motor skills. Wouldn't it be great to have it all within reach?
Your little one can enjoy himself well indoors or in the garden this way and it is much more hygienic than a ball pit in a shop or restaurant.
In this day and age it is essential that our kids can move in a clean environment. It's nice that you don't have to be afraid of all kinds of nuisance bacteria that could make your little one sick.
Clean the balls and bake regularly and make sure that your little and all friends go 'clean' in the bin. Have fun everyone!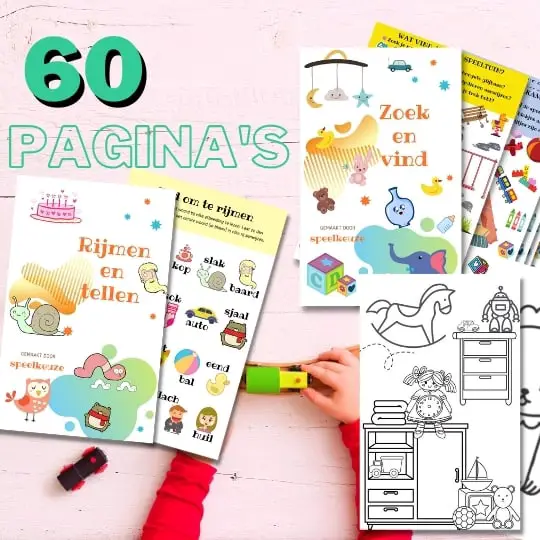 Always something to do for the holidays or rainy day?
Play Choice now has the ultimate activity book collection, with over 60 pages of fun coloring pages and educational puzzles.
Joost Nusselder, the founder of Speelkeuze.nl is a content marketer, father and loves trying out new toys. As a child he came into contact with everything related to games when his mother started the Tinnen Soldaat in Ede. Now he and his team create helpful blog articles to help loyal readers with fun play ideas.