Best children's parks, amusement parks and amusement parks in the Netherlands
I enjoy writing these articles for my readers, you guys. I don't accept payment for writing reviews, my opinion on products is my own, but if you find my recommendations helpful and you end up buying something through one of the links I may be able to receive a commission on that.
More information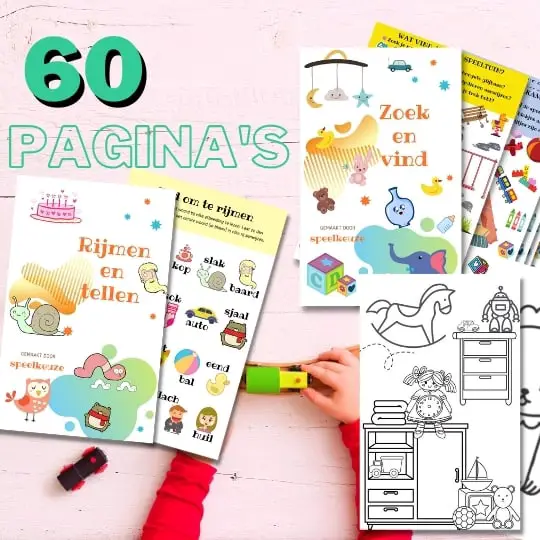 Always something to do for the holidays or rainy day?
Play Choice now has the ultimate activity book collection, with over 60 pages of fun coloring pages and educational puzzles.
Whether it is summer or winter ... An amusement park is actually always possible!
In our country we have a wide range of children's parks, amusement parks and amusement parks.
To make it easier for our readers, we have selected the three best parks per province.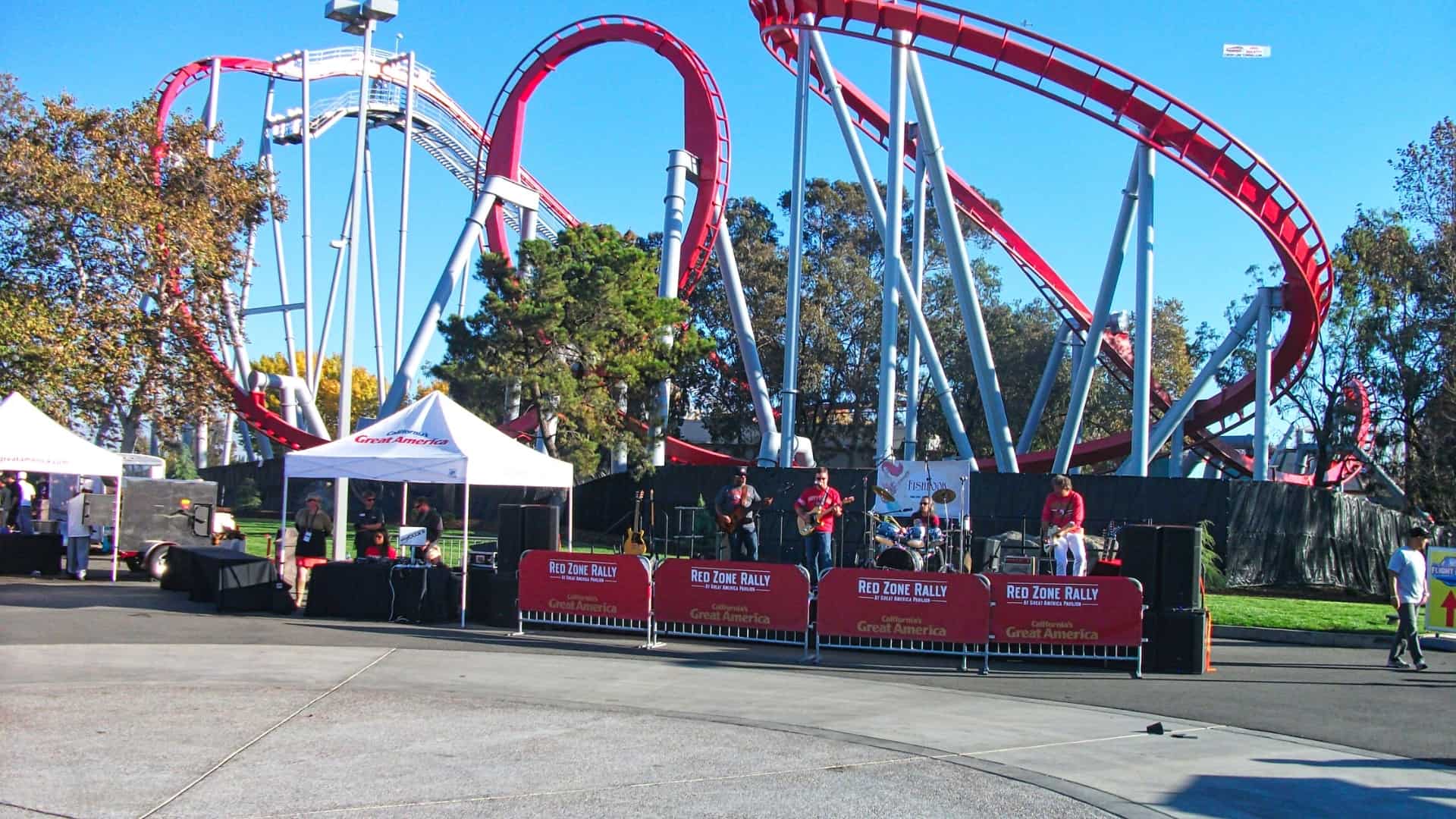 Are you ready for a new adventure with the kids, the whole family or with your friends?
An amusement park is ideal for a family weekend, for example! Especially the kids will be very enthusiastic!
From exciting roller coasters for the older kids to fairytale activities for the little ones.
In this article you will find the best children's parks, theme parks and amusement parks in our country, sorted by province.
This way you can see in no time where the best amusement parks are in your area! Ready for a journey through our country?
Map of the Netherlands: best children's parks, amusement parks and amusement parks: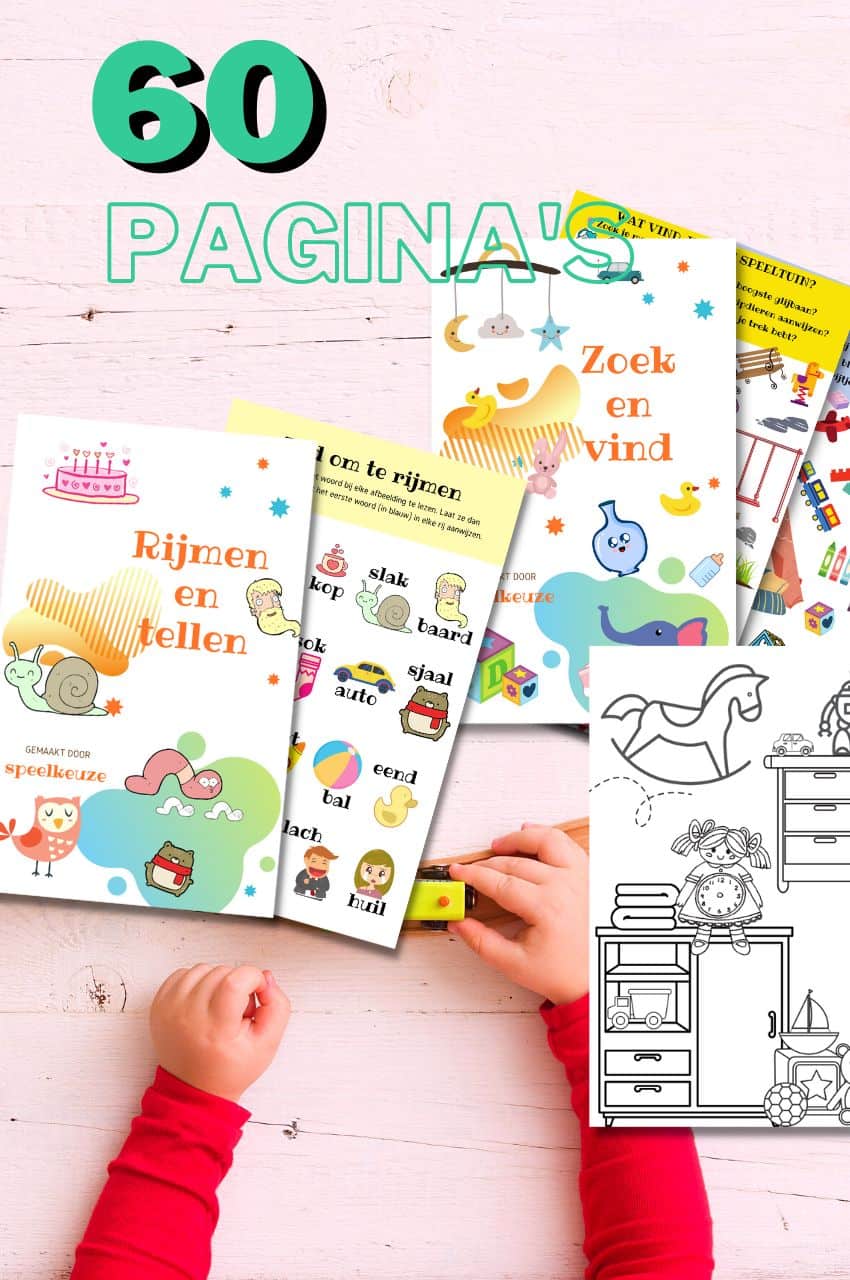 A play theme in your mailbox every month?
Fun play tips, activity books and more, with the first email being our free mini-guide "educational toys"
We will only use your email address for this newsletter and respect your privacy
The best children's parks, amusement parks and amusement parks in Groningen
We start with our list of the best children's parks at the top of our country.
Do you live in Groningen and are you curious about which amusement parks for kids are near you?
Read on to find out more!
Family Park Nienoord - Leek
Want to run, jump and slide for a day in the largest outdoor playground in North Holland?
You do that in Familiepark Nienoord! Find the best climbing castles, merry-go-rounds, slides and inflatables here.
And if you like small animals, then you've come to the right place. There is a petting zoo.
You can also take nice rides on the train and in bad weather you can go to the indoor arcade with, among other things, a large monkey cage.
Finally, the indoor playhouse De Ooievaarsstee is the perfect fun place for the youngest visitors.
Nienoord family park, Nienoord 10, 9351 AC Leek
Dinopark Estate Tenaxx - Wedde
Landgoed Tenaxx is a beautiful estate with life-size roaring dinosaurs, dinosaur models and skeletons.
You can also do a survival run through nature, float in the boat pond and all kinds of other activities for children.
Children can even hunt the dinosaurs with laser guns! They can also dig up dinosaur bones and eggs, search for dinosaur teeth and bake delicious pancakes.
Because all that playing will naturally make you hungry! A nice initiative of this park is that the entrance price includes unlimited fries, pancakes, snacks and lemonade.
You can also visit the miniature park 'Het Grootse Noorden', which is part of the park.
Dinopark Estate Tenaxx, Borgesiusweg 1, 9698 XS Wedde
Kunstkot amusement park - Veendam
Kunstkot play park is every child's dream!
If you like to draw you can visit drawing school or draw with drawing robots.
You can also spray graffiti, craft, make music and sculpt. You can even make candy art.
You can also go there if you like theater. The place to be wonderfully creative.
In addition to all these special activities, you can also enjoy playing in this park. The kids can let off steam in the playground, get into the swing boat or shoot some grain.
Do you want to relax? Then you can in the Cat Room, where you can chill out among a lot of cats!
Kunstkot amusement park, Doctor Bosstraat 71, 9645 JH Veendam
The best children's parks, amusement parks and amusement parks in Friesland
In Friesland you can also choose from a number of fantastic amusement parks for kids.
You can find them in Appelscha, Oudemirdum and Drachten, among others. Which one is near you?
Traffic & Amusement Park Duinen Zathe - Appelscha
Entertainment and entertainment, that's what you are looking for in Amusement Park Duinen Zathe!
A great park for an affordable and complete day out for the whole family.
For the little ones there is the Indoor Monkey Cage and the Flying Heli. For the youth there is the Super Nova and the Hara Kiri.
In this park you will also find air cushions, climbing frames and other attractions for young and old.
Unique to this park is that you get unlimited drinks, food, fruit and ice at your entrance. Amazing, right?
Traffic & Amusement Park Duinen Zathe, Noorder Es 1, 8426 GW Appelscha
Sybrandy's Speelpark - Oudemirdum
Sybrandy's Speelpark is located in the beautiful forests of Gaasterland.
The young kids can fully enjoy the special attractions. This park is also the cheapest amusement park in the Netherlands!
It is perfect for children up to the age of 13. There are more than 40 fun rides and play equipment.
Bad weather? No problem! There are two indoor play jungles in which you can jump, slide and clamber.
There is also a play corner for the little ones here.
Sybrandy's Play Park, Liemerige Wei 4, 8567 HM Oudemirdum
Play and Animal Park Sanjes Safari - Feanwâlden
Play and Animal Park Sanjes Safari is great!
One of the biggest and coolest attractions you will find here is the monkey cage: you have three floors of climbing and scrambling fun.
For the little ones there is the soft play corner and the older kids go for the inflatables or the block attic to build their own house.
When the weather is nice, you can go to the traffic park, the large outdoor playground, or of course the animal park, where 40 different animal species can be admired. From goats and chickens to camels and ostriches. How cool is that?
You can discover Frisian nature in the accompanying nature museum.
Whatever the weather, you can always play mini golf here. There are two courts: a covered track and an outdoor track.
Sanjes Safari is the nicest animal paradise in the Northern Netherlands!
Play and Animal Park Sanjes Safari, De Sanjes 4, 9269 HA Feanwâlden
The best children's parks, amusement parks and amusement parks in Drenthe
There are also a lot of fun things to do in Drenthe. Would you like to spend a day of fun in an amusement park with the family?
We give you three of our favorite theme parks in this province.
Drouwenerzand Amusement Park - Drouwen
For an unforgettable day you go to Drouwenerzand! The attractions and play equipment are suitable for kids from three years old.
From exciting rides for the little daredevils to quiet rides and play equipment for the little ones.
The quiet old-timer track versus the tough Para Jump that goes over!
Drouwenerzand Amusement park, Gasselterstraat 7, 9533 PC Drouwen
Fairytale Court - Zuidlaren
The Sprookjeshof has large and small playground equipment, mini roller coasters and a giant slide. Boredom is not an option!
The recurring fairytale theme makes this park extra fun. In this park you will find a real fairytale forest where you can find all your favorite fairytales.
After a visit to the fairytale forest, you can go to the outdoor playground, where you will find slides, trampolines and climbing equipment!
You can also take a cruise on the Zuidlaardermeer, or visit the petting zoo.
Isn't the weather nice? Then you can play in the large indoor play castle: the Kabouter Klauter Kasteel!
On the second floor you can enjoy a fairytale theater. The park where fairytales come to life!
Fairytale Court Zuidlaren, Groningerstraat 10, 9471 AR Zuidlaren
Plopsa Indoor - Coevorden
In Plopsaland Indoor you can race in bumper cars, slide down slides, clamber up the climbing wall or float in the Bumba Mill! There is plenty to do.
Most of the attractions are indoors, so this place is ideal for a less warm day.
The park has 25 magical attractions and is especially great fun for children between 2 and 10 years old. Find well-known Studio 100 figures such as Plop, Bumba and Maya the Bee!
You can enjoy a free show daily with your Studio 100 heroes.
Is it warm? Then you can play outside with water!
Plopsa Indoor Coevorden, Reindersdijk 57, 7751 SH Dalen
The best children's parks, amusement parks and amusement parks in Overijssel
The east of our country certainly has a lot to offer.
You can visit Hellendoorn, Zwolle and Slagharen for a day of ultimate fun!
Adventure Park Hellendoorn - Hellendoorn
There is a lot to do in this park!
The park is hidden in the woods of the Sallandse ridge. There are more than 30 top attractions and various shows.
You will also find two white water rides, blood-curdling roller coasters (even in the dark), laser tag, maze, a whirligig and Toddler Land for the little adventurers.
Hellendoorn also has an exciting free-fall tower for the tough kids!
The park is affordable and guarantees a super fun afternoon for all children.
And when the weather is nice you can enjoy the slide park where you can try a lot of slides!
Hellendoorn Adventure Park, Luttenbergerweg 22, 7447 PB Hellendoorn
Dinoland - Zwolle
Dinoland is the place to be for little dinosaur fans.
Your child can climb and clamber through a climbing course, laser tag, play mini golf or play in the outdoor playground.
Here children between 2 and 14 years old can discover and play among the dinosaurs! There are up to 50 dinosaurs in the park along with educational information about each species.
You can test your knowledge with the Dino Treasure Hunt. There are even a number of dinosaurs that you can bring to life thanks to the dinoland app!
You will feel like a true paleontologist in this park. In the Paleolab, you can sift fossils and dinos, search for gems and gold, and do even more interesting and educational activities!
You can play indoors and outdoors in this park, and there are also interactive games. A super interesting park with educational activities!
Dinoland Zwolle, Willemsvaart 19, 8019 AB Zwolle
Slagharen - Slagharen
Slagharen, it is always a party there!
Slagharen has very cool roller coasters, but the roller coaster that you really shouldn't miss is the Gold Rush! This is the first in the Netherlands with which you can fly from 0 to 95 kilometers per hour in three launches.
Maybe not very suitable for small children, but there is plenty to do for them too.
Slagharen is highly recommended.
It also includes a holiday park and water park, making it the perfect destination for a few days out with the family.
Slag hairs, Zwarte Dijk 37, 7776 PB Slagharen
The best children's parks, amusement parks and amusement parks in Flevoland
Did you know that Flevoland is the youngest province in the Netherlands?
Small but nice, with a number of fun amusement parks where you and your kids can fully enjoy.
Walibi - Biddinghuizen
Walibi is great for the whole family! Ride the Ferris wheel, the Autobahn or the spinning hats!
Especially those who love roller coasters will have a great time here, because the most intense roller coasters in our country are really in Walibi.
It is therefore especially suitable for slightly older children. In addition to roller coasters, you will find 12 other exciting attractions.
Fortunately, there are also fun attractions for the young kids. There are also water attractions that are especially fun in the summer.
Also great is that special events are organized, for example on Halloween, where the park is completely transformed!
walibi, Spijkweg 30, 8256 RJ Biddinghuizen
Aviodrome - Lelystad
At Aviodrome you can not only see, read and hear a lot, but also experience a lot yourself!
Go wild on it bouncy castle (or buy one for home), be a pilot for a day in the flight simulators and have a flying adventure in the 4D movie theater!
The museum tells the interesting story of Dutch aviation and you can view more than 100 aircraft.
In addition, you even have the option to board a real Boeing 747.
Test your skills on the assault course, learn how to signal Morse code or go play in one of the playgrounds. You will experience an active and very educational day here!
Aviodrome, Pelikaanweg 50, 8218 PG Lelystad
Flevonice - Biddinghuizen (Dronten)
Flevonice is the sports and fun park in the Netherlands!
Sporting summer and winter activities are organized in this park.
You can do the first permanent Obstacle Course in the Netherlands or skate on the world's longest artificial ice rink in nature!
In addition, move under your own power over four super cool playgrounds for the whole family.
You can experience enormous water fun on the largest Waterstormbaan in the Netherlands.
And at the Circuit Park you can Flyraden, longboard and roller skating. There is much more to experience, discover it for yourself!
Flevonice, Strandgaperweg 20, 8256 PZ Biddinghuizen
Do you not live near the amusement park of your choice? Make the way there a party with the best travel games on the go!
The best children's parks, amusement parks and amusement parks in Gelderland
Gelderland is the largest province in the Netherlands. Of course, this province has plenty of days out to offer.
Also various children's parks where you can have the greatest fun all day long!
The land of Jan Klaassen - Braamt
If you are in the vicinity of Arnhem, then visit the land of Jan Klaassen.
This place is actually a giant playground where your child great to lose his or her energy!
In the park you will find an outdoor playground with more than 60 pieces of equipment, but also indoor equipment with a haunted house, maze and much more!
Did you know that this amusement park has the largest puppet theater in the Netherlands? Here the kids can meet the one and only Jan Klaassen.
Climb, swing, roll, or slide down the turbo slide. Also not unimportant: the ventilation system in this park makes the place completely corona-proof!
The land of Jan Klaassen, Gildeweg 6, 7047 AR Braamt
Julianatoren - Apeldoorn
In amusement park Julianatoren in Apeldoorn you will find more than 60 great attractions!
That is more than enough to give the kids an unforgettable day. There is something for everyone: fast rides, slow, high for the daredevils, and low for the younger kids.
You can also go there for spectacular shows. It's the perfect day out for children from 2 to about 10 years old.
This is of course also the place where you can finally meet the TV stars Jul & Julia in real life!
Examples of attractions include the dizzying ride in Jul's Rollerskates, or an adventurous ride in Dino Tour where you come face to face with giant dinosaurs!
Julianators, Amersfoortseweg 35, 7313 AC Apeldoorn
Amusement park Tivoli - Berg en Dal
There is always a friendly atmosphere in the Tivoli amusement park! It is the perfect place to have fun for children between the ages of 2 and 12.
Find fun roller coasters, a Ferris wheel, merry-go-rounds, air cushions and much more. With more than 30 fun attractions and playground equipment, your child will not get bored.
It's also nice that you can continue to play in the rain with rain indoor playground. Meet Tiffi and Toffi, the park's mascots, and get your face painted.
Day in, day out, the park is full of fun entertainment!
Amusement park Tivoli, Oude Kleefsebaan 116, 6571 BK Berg en Dal
Are you outside and it is going to rain? No problem if you the right rain gear for your children takes with you!
The best children's parks, amusement parks and amusement parks in North Holland
In North Holland you can have a lot of fun.
This province offers a number of spectacular children's parks that your kids will not get enough of!
Fairytale wonderland - Enkhuizen
Fairytales come to life in Fairytale Wonderland!
Your kids can peek into cute gnome houses, sail in a boat or play in the playground. Delicious right?
In this park you will find figures and scenes from the well-known fairy tales, depicted in a great way.
The park is mainly intended for children up to about 10 or 12 years of age. You can enjoy shows with the kids all day long.
There is a petting zoo, a playground, a train, a castle where the kids can climb the towers.
In short, at the end you go back home with a bunch of exhausted but satisfied kids!
Sprookjeswonderland, Kooizandweg 9, 1601 LK Enkhuizen
Linnaeushof - Heemstede
In Linnaeushof you can play actively all day long!
The park has more than 350 (!) Playground equipment and attractions, including pedal boats, go-karts, mini golf courses, cable cars, trampolines and much more.
For a spectacular experience you climb into the high Piratennest, with a beautiful view over Linnaeushof.
It is more of a giant playground than an amusement park, but definitely worth a visit.
Your kids will thank you! Let your kids enjoy a day out.
Linnaeushof, Glipperweg 4C, 2104 AK Heemstede
Playground Oud Valkeveen - Naarden
Oud Valkeveen Play Park is located in a beautiful nature reserve. This play paradise is one of the largest playgrounds in our country.
It also has an indoor playground with slides, rope bridges, a ball pit and even a cinema and theater where they put on the best shows.
The indoor arcade is huge, so you can also go there if the weather is not so good.
There are also outdoor attractions that are covered. In addition, the park has an enormous playground and its own beach on the Gooimeer.
While the kids are playing, mom and dad can enjoy the sun or in nature.
The park is suitable for children of all ages.
Playground Oud Valkeveen, Old Huizerweg 2, 1411 GZ Naarden
The best children's parks, amusement parks and amusement parks in South Holland
With our journey through the land of children's parks we ended up in South Holland!
Do you live in this province? Then this information is for you!
Our favorite children's parks in South Holland can be found below:
Familiepark Drievliet - The Hague
Familiepark Drievliet is, as the name suggests, the perfect place for fun with the whole family!
There are attractions such as a carousel, spectacular shows and you can take a ride in the Old McDonald tractor (as much fun as stair tractors like this for the home). And don't forget to visit the 5D cinema!
A very suitable park also for the young amusement park visitor. There are merry-go-rounds, slides and thrilling roller coasters.
It is a pleasant amusement park, not as massive as the other amusement parks.
Live shows are often held and there is a white water slide for splash fun!
Drievliet family park, Laan van 's-Gravenmade 81, 2495 BD The Hague
Duinrell - Wassenaar
In Duinrell you can enjoy the best attractions, also for young kids!
Find the famous Tiki Pool and the adjacent holiday park.
Duinrell is the nicest amusement park in the Randstad. You will find more than 49 attractions for young and old.
You can start your day with a tour of the Kikkerrad for a beautiful view. Or are you going for a crazy ride in the Dragonfly right away ?!
Then go tobogganing in the toboggan run! But how about a dive on the Falcon roller coaster?
The little visitors can enjoy themselves at the Kwakus Kwebbel Show in Wonderland, or simply climb in the indoor and outdoor playground.
Is it wonderful again? Then enjoy the largest tropical swimming paradise in the Netherlands: the Tiki Pool!
dune riot, Duinrell 1, 2242 JP Wassenaar
Madurodam - The Hague
Besides Familiepark Drievliet, there is another interesting park in The Hague, namely the world-famous theme park Madurodam.
However, this is more of an educational experience than pure and pure fun.
Madurodam tells the great stories of the Netherlands and lets them come to life through miniature buildings.
Above all, you can do a lot with the family here. Together you will experience how the Netherlands was created and you ensure that the country does not end up under water!
You can even step into the shoes of DJ Armin van Buuren and mix your own beats at the turntable! You can listen to this at home, if you register you will receive it by email.
However, do you like learning to fly like a real pilot? Then that is possible at Schiphol!
Or load a ship with containers in the port of Rotterdam. So you can enjoy yourself here and at the same time learn a lot about the Netherlands.
Madurodam, George Maduroplein 1, 2584 RZ The Hague
The best children's parks, amusement parks and amusement parks in Utrecht
Do you want to go to an amusement park in the province of Utrecht? Then you can of course!
Below we'll highlight three of our favorite children's theme parks.
KidZcity - Utrecht
KidZcity is a large factory hall in the industrial area at the Lage Weide in Utrecht. It is a great indoor play paradise!
The hall has many different attractions. Guaranteed hours of fun for young and old.
There is a high climbing castle, a long and high family slide, bumper cars and a climbing maze.
For the little ones there is the Pamperhoek, the Balloonride carousel, Safari train or the Paardencarrousel.
For the older kids there is Lasergame and Timekeeper (time machine); exciting and active playground equipment!
Kidzcity, Vlam Pijpstraat 79, 3534 AR Utrecht
Pyramid of Austerlitz - Woudenberg
The historic Pyramid of the Utrechtse Heuvelrug has a playground with restaurant and amusement park in a beautiful wooded area.
It is a household name for children's parties and school trips.
The amusement park is called Lunapark and has, among other things, a whirligig, a train and bumper cars.
The restaurant is a self-service restaurant and has a cozy terrace where the family can enjoy good food.
The Pyramid of Austerlitz, Zeisterweg 98, 3931 MG Woudenberg
Play-in Utrecht - Utrecht
Play-in is a play paradise for young and old and consists of three parts:
KIDS-IN with the restaurant "Beachbar"
JUMP-IN and CLIMB-IN with the restaurant "Skybar" with terrace, five meters high.
KIDS-IN: Play with the fish, slide through the shark mouth, climb the underwater volcano and jump high on the mini trampolines.
For the smaller kids there is a nice toddler corner and for mum and dad, and the rest of the family, there are lounge sofas to relax in.
Play in Utrecht, Hertogswetering 173, 3543 AS Utrecht
The best children's parks, amusement parks and amusement parks in Zeeland
Where in Zeeland can you find the best amusement parks for children?
We will tell you that immediately below!
Mini Mundi - Middelburg
Mini Mundi has something for everyone! From the swing boat, in which you can swing nicely, to the carousel and a real roller coaster.
A miniature Walcheren has even been built, in which you can find the town hall of Middelburg and the bells of Arnemuiden.
The indoor playground is a true paradise with a climbing volcano, bumper cars and an assault course.
In addition to the indoor playground, there is the outdoor playground and an amusement park with cool attractions. In the amusement park you can take exciting rides with the family on the roller coaster or quietly on the train.
The youngest visitors can play inside with the building blocks, in the ball pit or in the toddler corner.
Mini Mundic, Podium 35, 4337 WV Middelburg
Delta Park Neeltje Jans - Veere
Deltapark is a very educational place where children can learn more about underwater life, marine animals and delta works in the Oosterschelde.
The Delta Works were built to prevent another flood disaster that happened in 1953.
In this park you can relive history through exhibitions and films.
You can also visit the dam. Something different from an amusement park!
Delta Park Neeltje Jans, Faelweg 5, 4354 RB Vrouwenpolder
Piratenpark Arsenaal - Vlissingen
Pirate fans pay attention! In Vlissingen you will find the largest pirate park in our country!
There is plenty to do here for young and old! You can learn how the pirates used to live.
Can you fire or shoot a cannon? Get ready for the pirate test and go on an adventure like a real pirate!
In the pirate den you will encounter skeletons that are celebrating, you will meet Harrie de Haak and experience (perhaps for the first time) what 'sea legs' are.
Step aboard the ship simulator and experience a blood-curdling naval battle. Great fun for the real pirates!
Pirate Park Het Arsenaal, Arsenaalplein 7, 4381 BL Vlissingen
The best children's parks, amusement parks and amusement parks in North Brabant
It is known to all of us that people from Brabant love socializing!
An afternoon of fun with the family in an amusement park does not sound wrong.
In this province you can visit Best, Hilvarenbeek, and of course the famous Kaatsheuvel for the nicest amusement parks.
DippieDoe - Best
DippieDoe has 25 attractions, so plenty of fun to choose from! It is the largest indoor and outdoor playground in the Netherlands.
You can go for a thrilling ride on the Typhoon roller coaster or scramble in the Angry Birds playground.
Great that you can play both indoors and outdoors! There is plenty to do here, for both young and old.
Amusement park DippieDoe, Ekkersweijer 1, 5681 RZ Best
Beekse Bergen - Hilvarenbeek
Playland Beekse Bergen guarantees lots of fun! Trampolines, playgrounds, water attractions, swings, the buggy track ...
And while your child is playing, you can relax on the beach, weather permitting, of course.
Do you want to make it a great weekend? Then you can also visit the well-known Beekse Bergen Safari Park, which is part of the Speelland. Come face to face with nature!
Located in the green and on the water, this is a wonderful place to stay. The Beekse Bergen is a great place for both good and bad weather. There is so much to do!
beekse bergen, Beekse Bergen 1, 5081 NJ Hilvarenbeek
Efteling - Kaatsheuvel
Who does not know Efteling? The largest and oldest theme park in the Benelux!
It is a true fairytale paradise where children are welcome all year round (even in winter, when there is Winter Efteling!).
In this park you will find a combination of children's attractions, the fairytale forest, blood-curdling roller coasters and spectacular shows for the family.
It is a favorite of many!
Efteling, Europalaan 1, 5171 KW Kaatsheuvel
The best children's parks, amusement parks and amusement parks in Limburg
We have arrived in the most southern province of the country: Limburg.
Our journey through the land full of children's parks will unfortunately end here. Have you also been dreaming away so wonderfully?
Toverland - Sevenum
For a magical experience you go to Toverland. You will find, among other things, a water course and indoor roller coasters: you will enjoy yourself both indoors and outdoors.
You can also stay there if your child really can't get enough of playing!
There is a covered area, but when the weather is nice you can play outside on the many roller coasters and huge climbing playgrounds.
The kids can enjoy various shows every day.
The winter magic has started in Toverland since 2017. There are two covered themed areas: Land van Toos and Magic Forest.
No way to think that the kids want to sit inside in the winter!
Go out with the family. For magical moments and winter cosiness you go to Toverland.
magic land, Toverlaan 2, 5975 MR Sevenum
Adventure Park Valdeludo - Echt
Super exciting rides or fun old-fashioned romp outdoors: it is all possible in adventure park Valdelude!
Go climbing, splash in the water or build huts. The park has many attractions and play equipment for young and old.
You also have a goat enclosure, a children's go-kart track, a cross bike track, a play river ... and much more!
You can also easily make new friends here if you participate in the workshops, or if you are going to play a game of outdoor laser tag.
Adventure Park Valdeludo, Bandertlaan 9, 6101 NL Really
Mattel Play - Sevenum
Mattel Play is a fully themed park where kids can immerse themselves in the worlds of their favorite TV heroes!
Including Bob the Builder, Fire Department Sam and Thomas De Stoomlocomotive.
Children can also have fun in the Roller Disco. This beautiful indoor world offers children and parents the opportunity to enjoy themselves together.
At Mattel Play, the focus is on learning with pleasure, developing social skills and stimulating creativity.
Matt Play!, Middle Peelweg 7, 5975 MZ Sevenum
The Netherlands is bursting with the best children's parks, amusement parks and amusement parks. Which one will you visit soon?
Prefer a day at the pool? Here we have the nicest indoor swimming pools and subtropical swimming paradises in the Netherlands put on the map for you!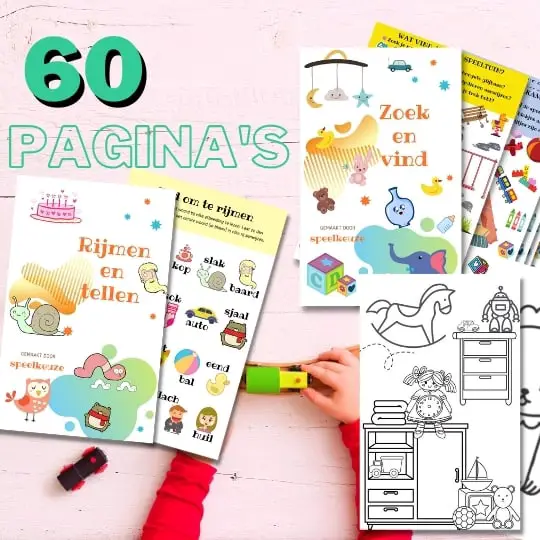 Always something to do for the holidays or rainy day?
Play Choice now has the ultimate activity book collection, with over 60 pages of fun coloring pages and educational puzzles.
Joost Nusselder, the founder of Speelkeuze.nl is a content marketer, father and loves trying out new toys. As a child he came into contact with everything related to games when his mother started the Tinnen Soldaat in Ede. Now he and his team create helpful blog articles to help loyal readers with fun play ideas.