Best Dice Games | top 10 dice games reviewed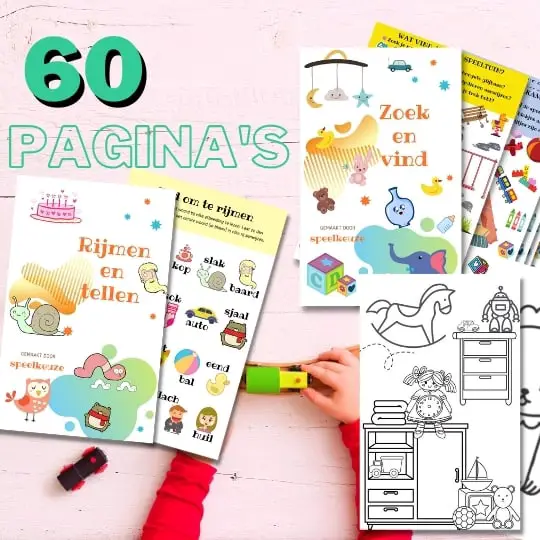 Always something to do for the holidays or rainy day?
Play Choice now has the ultimate activity book collection, with over 60 pages of fun coloring pages and educational puzzles.
Dice can no longer be ignored from board games, but that does not make every board game a dice game.
Today's top 10 is games that HIGHLY DEPEND on dice, so with dice as the most important game element.
I will also give you some great tips for games that you can play with only dice so that you always have something to do when traveling, at a party or on a rainy day.
Let's get rolling!
My absolute favorite is this King of Tokyo. It is a battle game with dice and fun to do with your group of friends, but also if you already have older children and not for nothing an AWARD-WINNING game.
But there are many more fun, in all kinds of different genres and playing styles.
The games on this list are diverse in theme, mechanics, and use of dice. But they all come with dice in the box:
Also read: the best board games for an evening with family or group of friends
Top 10 dice games reviewed
I have now introduced a handful of people to the world of modern board games. With just a few exceptions, the first game has always been King of Tokyo.
It's a fast, easy game for all the family.
It's great for all ages and I had a good time with King of Tokyo with players less than six years old.
There is enough strategy in addition to the luck element to still make it fun despite having played it dozens of times.
Here the rules explained in 3 minutes (in English):
The power-up expansion is great and adds a little more depth and you can buy new figures every time.
Features
2-6 Players
Age 8+
30 minutes of play time
My family has always been a bunch of "gamers". Unfortunately, that often meant nights of Yahtzee and Rack-O.
While I haven't yet convinced them to play a three-hour session of Panamax, Qwixx has now largely replaced Yahtzee in my family.
The downtime has been almost completely removed, as you can use both the results of your opponent's and your own throws, so you're also on someone else's turn in the middle of the game.
Qwixx is a nice light game for in between, but is a lot of fun and is a worthy candidate for the Spiel des Jahres.
Here's how Qwixx works:
Features
2-5 Players
Age 8+
15 minutes of play time
Dice game with hidden throws? For real? Is there anything dice can't do?
Apparently not. Anxious! The dice game simplifies the "long version" of Bang! in a fast-paced 30 minute game of deduction.
The setup is similar, the sheriff and the helpers against the outlaws and the Renegade and you have to try to be the last man standing.
It works beautifully because it can be challenging to tell where loyalties lie when the dice determine what actions to take.
Features
3-8 Players
Age 8+
15 minutes of play time
Well, let me explain this game for a moment. Yes, Roll for the Galaxy is brand new.
It's hard to make a brand new game that I've been at the top of my list for a few weeks.
But without a doubt, Roll for the Galaxy deserves to be here.
First - the custom dice and custom dice cups are great.
The presentation of the game is top notch. Mechanically, choosing the die to trigger a stage is never an easy gameplay decision.
You can make sure that the phase you want to take place takes place.
Or you can bet that another player will trigger that phase and you can then trigger something else yourself.
It's often a risky proposition, and it's important to know when to play it safe.
Developing technology gives you special skills that help you manipulate your die rolls or earn extra points.
As you explore new worlds, you often get extra dice to use later.
However, without enough money to buy back your dice it won't make much difference, so you better have enough income.
Playing Roll for the Galaxy is a difficult balance between making money, scoring points, developing technology and settling the world.
Keeping this fine balance is often a challenge, in part because sometimes dice don't roll the way you want them to.
Roll for the Galaxy is a great game that I will enjoy for many years to come.
Features
2-5 Players
Age 13+
45 minutes of play time
Funniest superhero game: DC Stars
Dice Masters was already there with Avengers vs. X-Men and Uncanny X-Men and the DJ Justice League variant plays in a similar way.
You build your team before the match and then use your die to buy additional, more powerful dice to add to your arsenal.
WizKids (the creator), as always, takes full advantage of the licenses, giving superheroes awesome and thematic special powers.
The first variants already showed significant shortages in stock due to the popularity, as with every booster pack in which 2 dice and cards are found in each pack.
I find it hard to believe that the Dice Masters will soon lose their popularity!
Features
2 players
Age 14+
15 minutes of play time
Bananagrams Fluff is a great bluffing game for 2 or more players.
Bluffing games normally work best with more people, but like Liars Dice, Bananagrams works really great with any number of players.
It's a fast-paced game that can be explained in 5 minutes and played in less than 20.
While there is player elimination, which I often don't care about in party games, it's fast enough that it's often not a big concern.
The best part of the game is that it goes from a loud, fun six-player game to just two players remaining.
The room falls silent. Mind games are played. The tension rises to find the ultimate champion.
Features
2-6 Players
Age 8+
15 minutes of play time
The use of dice in Monza might just be one of my favorites for toddlers ever.
The game comes with different dice with all kinds of colored sides.
Together with the colored racing cars of which everyone can choose one, this makes a fun and colorful board.
It is very easy to learn and 5-year-olds should have no problem with it.
Super fun as the first dice game to play with your toddler.
Features
2-6 Players
Age 5+
15 minutes of play time
When it comes to cooperative games, Pandemic has pretty much always taken the lead.
It is available not only in every specialty store, but also in many major chains.
While the theme may be a little disturbing, it is interesting and something that people are drawn to.
Personally, the original game was never one of my favorites. There were too many cubes to mess in, too much tidying up in between turns.
Pandemic: The Cure takes away some of that bit of bookkeeping and replaces the action selection by rolling dice.
The actions you can take depend on your die rolls, making it more difficult to plan 3 or 4 turns in advance.
This keeps scheduling between turns to a minimum and leads to a better experience.
All in all, I can no longer see myself as a normal pandemic fan over the dice version.
Features
2-5 Players
Age 8+
30 minutes of play time
Machi Koro is a dice game (best rated here) that we've had for over five years and we bought it because it's one of the few games that's also fun to play with two people. Although you can play with more people, it's also nice to do it with just two people. The aim of the game is to build your own city by buying and using different cards. There is no game board, just dice and cards, so you could call it a card game, but it really isn't.
What I like about Machi Koro is that you have to make strategic decisions about which cards to buy based on the dice that are rolled. It is often wise to buy different buildings with different numbers, as this increases the chance of generating income.
There are different colored buildings, such as red buildings that steal coins from your opponents, blue buildings that earn extra coins, and green buildings that only earn coins when it's your turn.
The game also features special buildings that you can buy with coins. These special buildings add additional game mechanics, such as rolling two dice.
This adds an extra layer of strategy to the game. You also need to pay close attention to what your opponents are doing to keep up and maintain an edge.
Features
2-4 players
Age 6+
30 minutes of play time
One of the easiest ways to tell if a game is a "Euro" or an "Ameritrash" has always been to count the number of dice in the box.
Euro games and dice don't often go together, but Panamax is a fantastic Euro game with lots of dice scattered all over the board.
The dice represent both the available actions and the goods you ship worldwide.
With not many dice rolling here, luck is certainly kept to a minimum, but Panamax is a great example of dice used just outside their normal comfort zone.
Features
2-4 players
ages 12+
100 minutes of play time
Top 7 best games with only normal dice
Forget the latest technology for a moment. You don't need video games or your smartphone to have fun.
You don't even need any of the dice games above.
You can have a great time with some simple fun dice games. Fun dice games that you can play anywhere.
These 7 dice games are easy to learn and you can really play them anywhere.
Whether you are at home, in a bar or on a train, you can just grab your dice and start playing!
All you need is some time, a few friends and some dice.
You might have for a few too pen and paper necessary to keep the score, although you can do that on that phone of yours!
10.000
The 10.000 game is probably one of the most popular games. You have certainly heard of it.
Some people also call it 5.000, depending on the ruleset they apply.
The game is also known as greed or the greedy dice game.
Number of players: 2 or more
Number of dice: 6 mm
You need a minimum of two players, but there is no maximum number of players. So you can play it with a group of friends or with your whole family.
The game is played with 6 dice, although there are also variants with 5 dice.
The game is all about testing your luck, it really comes down to taking risks to increase your score quickly.
How can you win 10.000?
The first player to reach 10.000 points wins the game.
The game is all about taking your chances!
Every time it's your turn, you have to take a little risk and try your luck to increase your score as quickly as possible.
The first player to reach 10.000 points wins the game. So dare to gamble and beat the others!
Rules for 10.000
As said before, the rules of the game for greedy dice are simple.
These are the main steps in the game:
Decide who startsYou can do this by having each player roll a die (or a number of dice). The player with the highest score starts the game. Then you move clockwise to the next player.
A player's turn begins with the roll of all six dice. There are the following scenarios:
The player did not roll 1's, 5's or scoring combinations (see below for an overview of the highest scoring combinations): that player's turn ends with 0 points and the next player rolls the dice.
The player threw a scoring combination: He can choose to keep that score and add it to this overall score. The player's turn ends. He can choose to reroll all six dice and try to get a better score, but he loses the points from his first roll! He can choose to discard the dice of the scoring combination and reroll the remaining dice to try to get extra points. The dice placed separately cannot be reused to make a combination with the dice thrown. If the player rolls the remaining dice again and the combination of the remaining dice has no score, his turn ends with 0 points.
In order to start earning points for his or her overall score, a player must have achieved the minimum required score in one turn. This could be, for example, 500 points (you can set this higher or lower according to the difficulty level you want).
So if a player only scores 400 points on his first turn, he cannot add points to his score. If he then rolls 600 points on the next turn, he can add 600 points to his score.
In all later turns of that game, the player can add any points scored to his overall score (a bit like rummicub, you have to cross the threshold amount first).
The game ends when a player has reached 10.000 points.
There are a number of variants from which you can choose who wins the game:
The first player to reach 10.000 points or more is the winner of the game;
When a player reaches 10.000 points or more, all other players have another turn. If another player achieves a higher score, he or she is the winner of the game;
The first player to reach exactly 10.000 points is the winner of the game.
Score combinations in 10.000
The score combinations are the essential part of the greedy dice game rules.
While there are several variations, the most common scoring combinations are the following:
Every 1 you roll is worth 100 points
Every 5 you roll is worth 50 points
Three of a kind is worth 100 points multiplied by the number on the die. So, three of a kind of 5's is worth 500 points.
Each additional die then doubles the score, so if you roll four fives, for example, you have 1000 (500 × 2) points.
If you roll five fives, you have 2000 (1000 × 2) points
Three of a kind of 1s is worth 1000 points. The same rule applies to extra 1s: 4 × 1 is 2000 points, 5 × 1 is 4000 points and 6 × 1 is 8000 points
Three pairs are worth 500 points
A street with five dice (1-2-3-4-5 or 2-3-4-5-6) is worth 1000 points, while a street with six dice is worth 1500 points.
Pig The Dice Game
Like the 10.000 game, Pig is a fun dice game in which you have to try your luck.
You often have to make the decision to risk the points of a roll to try and get a higher score by rolling again.
Number of players: 2 or more
Number of dice: 1 mm
Pig is easier than 10.000. These are the steps in the game:
Decide who will start by having each player roll a die. The person with the highest score starts the game
A player's turn begins by rolling just one die. The player rolls the dice again, as long as he does not roll 1 or decides to add his points to his overall score.
Each time the player rolls the dice, there are the following options:
The player rolls a 1: his turn ends with no points (he also loses the points from previous rolls in the current turn).
Any number other than a 1 is rolled: the player can add that number to the points scored on his current turn and continue to roll the dice.
The player decides to end his current turn and add all points from his turn to his total score.
The game ends when one player reaches 100 points and becomes the winner of the game!
Mexico
Another fun dice game, the Mexico game
Number of players: 2 or more
Number of dice: 2 dice and one additional die for each player in the game
The Mexico dice game is fun and easy to play! It requires 2 dice for rolling and one additional die for each player in the game.
At the start of the game, each player receives one die that keeps track of the player's number of lives.
Each player starts the game with 6 lives.
In the first round, all players take their turn and roll the 2 dice. Each player's score in that round is simply the sum of both dice.
The player with the lowest roll on that turn loses a life and must change his personal dice accordingly (from 6 to 5 in the first round).
Play continues and each round one player loses a life. If a player has lost all his or her life, that player no longer takes part in the game.
The game is over when there is only one player left and all other players have lost their entire lives.
Chō-han (or Chō-Han Bakuchi)
Number of players: 2 or more
Number of dice: 6 mm
Chō-Han is a very simple but very popular Japanese dice game.
The rules are simple:
You roll six dice and keep the result secret.
Each player then bets on the result: whether the sum of the dice is an odd (Chō) or even (Han) number.
You can play this game in a group, against each other (with the same number of players betting on odd or even) or against one player acting as a bank.
The game is very popular in Japan and often played in TV shows or movies.
Chicago
Number of players: 2 or more
Number of dice: 2 mm
The Chicago dice game is a simple yet fun game.
The rules are not very difficult and the game is determined by pure luck, but it is still very addictive.
Once you get started, you may not want to stop to see if you can do better in the next game.
The game is played in 11 rounds, starting with round 2, then on to round 3 and continuing through round 12.
In each round, each player takes his or her turn and rolls both dice, trying to roll the number for that round. For example, in the number 2 round, try to roll a 1 on each die, giving you a total of 2.
Each player who rolls the number of the current round gets a point and adds it to their overall score.
After all 11 rounds are completed, the game ends and the player with the highest number of points is declared the winner.
Dressing
Number of players: three or more
Number of dice: 5 mm
The Balut dice game was originally created as an alternative to poker that can be played without cards.
A set of traditional Balut dice exists, but in fact it is very simple.
You can create your own score combinations and assign points to any possible score combination.
Then all players take turns to roll the dice and write down the points they have scored, until all possible score combinations have occurred at least once (you could check these off as a Bingo card).
The player with the highest total score at the end of the game is the winner of the game.
If a player rolls a five of a kind, the combination with the highest number of points, he or she must shout "Balut" (as in the game of Bingo).
To make things even more interesting, before the start of the game, all players can write down how often they think a Balut will be thrown during the game. Any player who correctly guessed the total number of baluts during the game can then get an extra number of points!
Frequently asked questions about dice games
Is there a game called dice aka 'Dice'?
The premise of the game is this: you roll six dice. Some combinations of dice will earn points, others will not. You take the dice that scored points and then decide whether you want to keep that score, or you roll the remaining dice again to try to score more points.
Which games can you play with 2 dice?
Every household has two dice somewhere; These are two games that are great even when traveling by car or train. The dice game Chicago. Number of players: 2-6. The dice game Pig. Number of players: 2+
Which dice game is originally a 'neighborhood game' and used to be played on the street?
The Street Craps, also called Shooting Dice or Ghetto Craps, is similar to casino craps, but played without a craps table. The name comes from the way the game was played in the late 1900s; on city streets and sidewalks.
How do you play the 5000 dice game?
The object of the game is to be the first player to score 5000 points. This is done by rolling the five dice and earning points. Once a player has reached more than 5000 points, all other players get one last turn to try and improve the score! The player with the most points wins.
Can 5 dice play 10000?
If a player scores more than 10.000 points, all points scored during that turn are awarded to the player with the lowest score. Five dice are used instead of six. (Obviously, certain scoring combinations, such as three pair, are impossible with this variation.)
Are Dice Games Haram?
For gambling purposes, yes. For example, you cannot roll dice to play for money. A game that involves gambling is haram in Islam.
Can you manipulate dice?
Obviously, no one can control the outcome of the dice on every roll. … For new dice players, rolling the dice can be a bit daunting, but once you get the hang of it, it's easy. By rolling the dice in the same way, some people get into a rhythm that produces the same outcome every time.
Conclusion
So here they are, the top 10 dice games. There are many other great dice games available if you just want to 'throw' some dice on the table.
Even when you going on vacation and don't have much room in your luggage for games, it is useful to take dice games with you.
It also saves space if you plasticize a few sheets of the score blocks. You can clean them after use with a piece of toilet paper.
Did we miss your favorite dice game? Let us know in the comments below.
Also read: rated the most fun educational toys for kids