I enjoy writing these articles for my readers, you guys. I don't accept payment for writing reviews, my opinion on products is my own, but if you find my recommendations helpful and you end up buying something through one of the links I may be able to receive a commission on that.
More information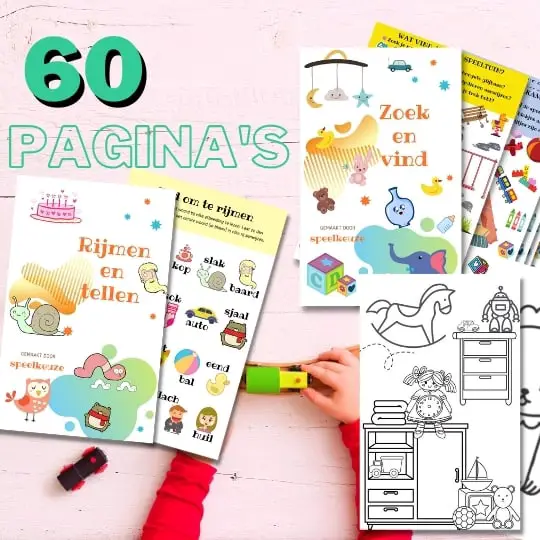 Always something to do for the holidays or rainy day?
Play Choice now has the ultimate activity book collection, with over 60 pages of fun coloring pages and educational puzzles.
Can you still remember? The drift trike, or the tricycle, which we enjoyed so much as children?
Drift trikes use castor wheels and the experience is truly exhilarating.
Slipping around at high speed with a drift trike is absolutely cool and will get your adrenaline levels soaring.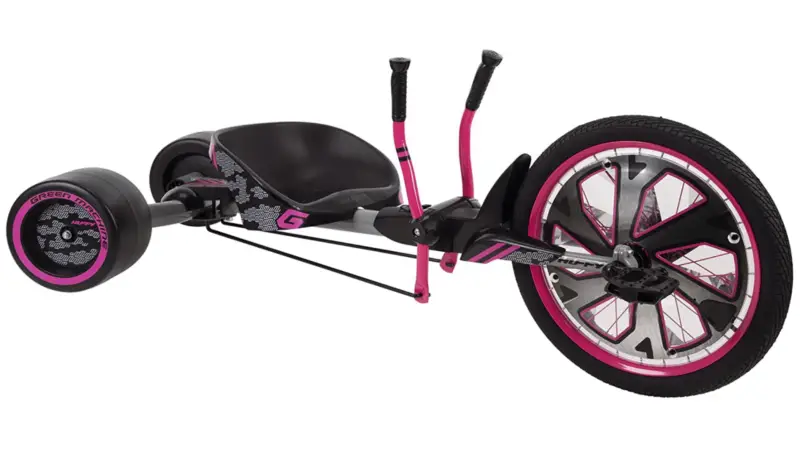 My favorite drift trike is the EzyRoller Classic Ride On† This drift trike has a special design, without pedals; to move forward, push back and forth with your feet on the footstands. Simple, but super solidly built, this trike will give you many years of pleasure.
In this article you will not only get acquainted with the best drift trikes, but also find out exactly what to look for when choosing your favorite model.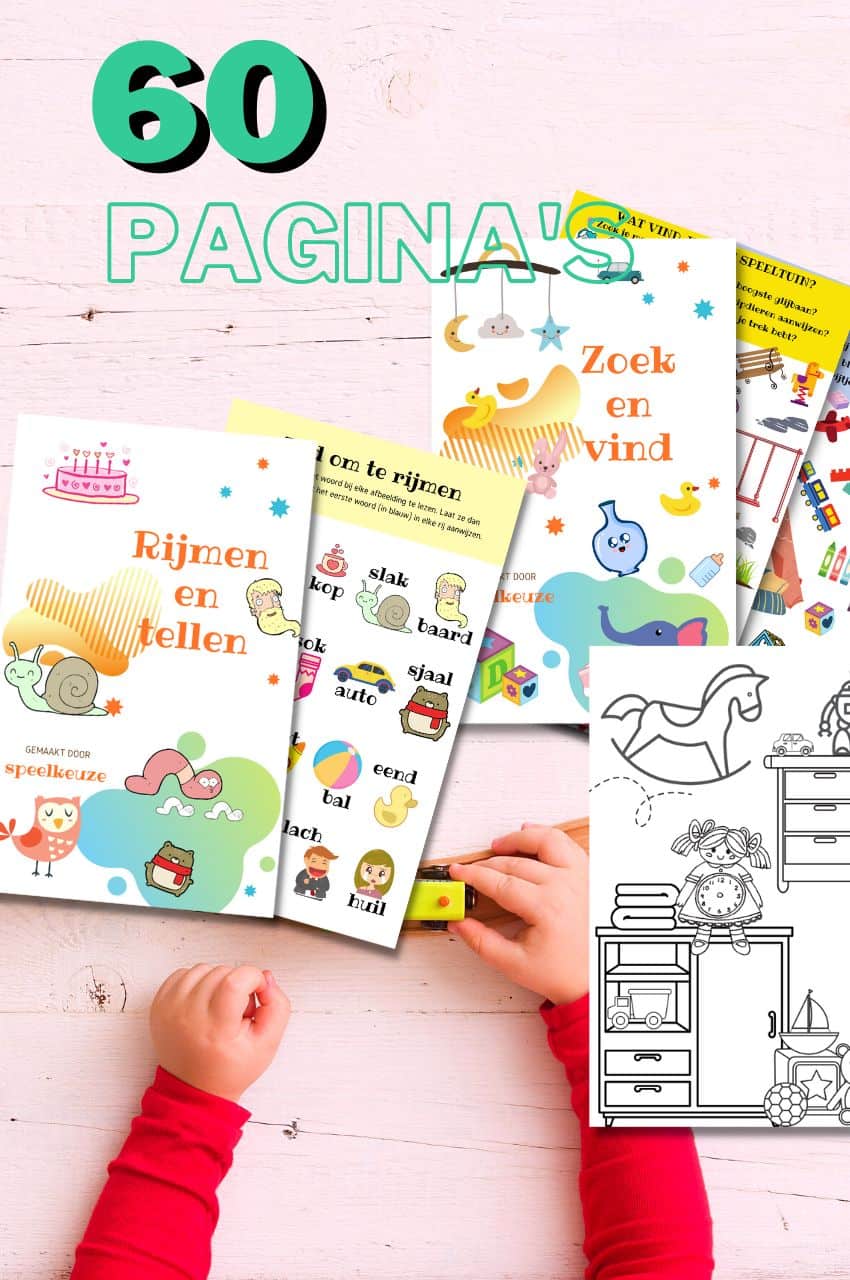 A play theme in your mailbox every month?
Fun play tips, activity books and more, with the first email being our free mini-guide "educational toys"
We will only use your email address for this newsletter and respect your privacy
Drift trike buying guide: what do you pay attention to?
Drift trikes are large, heavy tricycles. The pedals, which are located at the front, are connected to a larger wheel.
The rear of the vehicle swings behind the driver when driven and cornering at speed.
Trikes can also be recognized by the fact that they sit low to the ground.
You can choose between a regular drift trike or one that is powered by an engine, which naturally makes it faster.
They are great fun for older kids who can control the steering wheel well, but there are also drift trikes for adults.
Before using the trike, it is wise to first understand whether it has hand brakes or pedal brakes.
It is also important to check the weight limits before purchasing one. There are also other things to keep in mind.
You can read below what you should take into account when purchasing a drift trike.
Size and weight
Drift trikes are usually intended for specific age groups.
Look at the length of the frame and the diameter of wheels to determine if the size is right.
In addition, it is important to take into account the distance from the pedals to the saddle, as well as the carrying weight.
Saddle
Trike saddles are always lowered, which of course you expect from such a trike. However, there are differences in quality when we look at the saddle.
It's pretty easy to spot the differences between a basic and premium seat.
The lower the price, the more likely you are to get just a thin piece of plastic as a saddle.
This is obviously not very comfortable and probably not what you were looking for.
Speed
The frame, front wheel and handlebar design all affect speed.
What you should be looking for is a lightweight, yet strong and aerodynamic frame design to help you cut through the wind.
The front wheel is where all that kinetic energy pulls the drift trike, while the wheels work to redistribute that energy.
The wheels are important; make sure they are well oiled and maintained, and free of debris to maintain good speeds.
With or without motor
You can choose from a regular, non-motorized drift trike, or one with a motor.
Each type has its pros and cons, depending on your age, weight, preferences and skill level.
Motorized drift trikes are just like electric skateboards, especially ideal for adults who are passionate about the product and the sport.
These types of electric drift trikes are made for tearing down roads, driving over hills and performing cool moves.
They are perfect for drift trike enthusiasts and those who enjoy upgrading their trikes over and over again.
The traditional non-motorized drift trikes, on the other hand, don't have the luxury of conquering steep hills.
The advantage of this type of drift trike is that little maintenance is required and you do not have to charge it all the time.
It goes without saying that pedaling power is a great way to stay in shape! Now it's just what you're looking for.
Brake system
In 2015, drift triker Daniel Clements lost control of his trike on a road in New Zealand and was involved in a high speed collision.
Remarkably, he did well. The braking system is extremely important when choosing your next drift trike, whether for adults or kids.
Most drift trikes have a traditional brake system with calipers. This system is easy for children to handle.
A motorized drift trike, on the other hand, uses a disc brake system.
Price
Well, when is price actually not important when making a purchase?
Especially in the case of these types of products, you naturally also want to take your budget into account.
Traditional drift trikes are of course the cheapest, compared to motorized drift trikes.
There can be as much as 40% difference in price between a regular drift trike and one with an engine.
Exactly how much a motorized drift trike costs depends on the voltage of the battery and the age range (which also immediately determines weight limits and the amount of steel used for the frame).
Regulation
Before purchasing a new drift trike, it is a good idea to check the recreational vehicle regulations in the country or state where you live.
Find out where you can ride it and what safety equipment you are required to wear during the rides.
The best drift trikes rated: top 5
Now that you know exactly what to look for when buying a drift trike, you are probably curious which ones are the best.
Below an extensive description of my favorite drift trikes.
Best Drift Trike Overall: EzyRoller Classic Ride On
The EzyRoller is designed in New Zealand and offers lots of fun for children between the ages of 4 and 14.
The EzyRoller is special: the vehicle is powered via a 'snake movement'.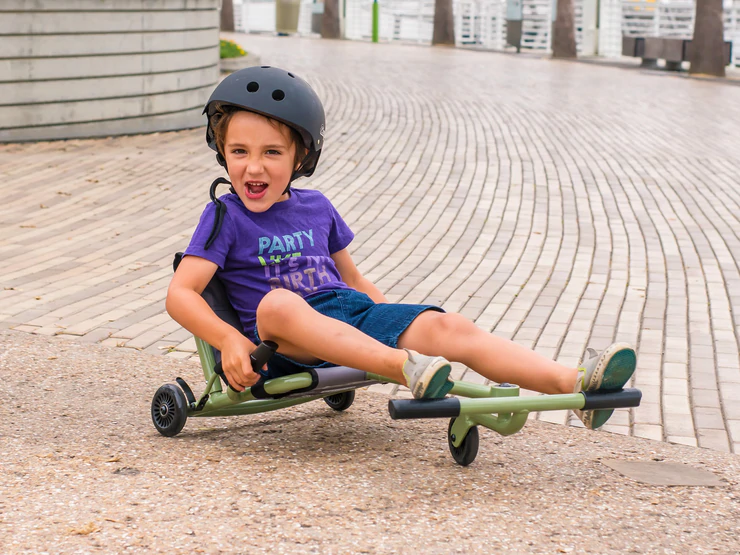 Maximum payload: 70 kg
Sturdy plastic chair
Handbrake system
Age: 4-14 years
To move forward, you push back and forth on the foot bars with your feet. The trike is not equipped with pedals and is therefore not like your usual bike or trike.
The drift trike is lightweight and easy to maneuver.
The vehicle is equipped with a stable steel frame – designed for a maximum carrying weight of 70 kg (body length 110-160 cm) – with smooth-running PU scooter wheels.
The sturdy plastic seat is comfortable, and because the center of gravity is so low, it's almost impossible to tip over.
The frame can be adjusted to the height of the driver, so that the product can grow with your child and can always be perfectly adjusted to the driver.
You brake via the handbrake lever. Here's the trike in action:
Besides having fun, you also train your body, coordination, motor skills and dexterity with this tricycle.
The EzyRoller has been awarded Toy of the Year several times. The toys are available in different beautiful colors.
Not only is the EzyRoller a lot of fun; You also train your muscles, coordination, motor skills and agility with this tricycle.
Last but not least: because you can adjust the frame to the height of the rider, the trike will grow with your son or daughter.
Years of fun guaranteed!
Check prices and availability here
Best Electric Drift Trike: Razor Tricycle Powerrider 360
Are you looking for an electric drift trike? With this trike it's like taking a peek into the future!
The Razor tricycle is one that has often been positively reviewed by buyers who came before you.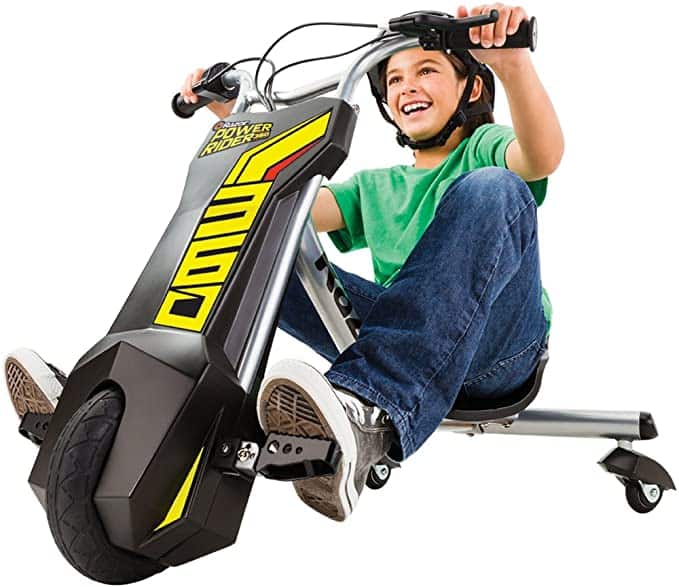 Size (lxwxh): 69,01 x 26,01 x 62 cm
Maximum carrying weight: 55 kg
Speed: up to 13 km/h
with motor
Brake system: front brake, manual
Age: for children from 8 years old
It can be used up to 13 km/h and up to 30-40 minutes. The fork is made of welded steel with a double crown design.
The rear wheels are double rotatable laser wheels, which you can use to drift and turn perfectly.
As for the braking system, a front brake is used and it is manually operated. The trike is made of aluminum and plastic.
With just the push of a button, you're out and about, and no stairs required!
The weight of the tricycle is 55 kg and is suitable for children (and young adults) of eight years or older.
The trike itself weighs about 15 kg and has a size of (lxwxh): 69,01 x 26,01 x 62 cm.
The trike is also equipped with a rechargeable battery system. It takes about 12 hours for the battery to be fully charged again and the charger is included.
The purchaser and driver are responsible for understanding and complying with all local, state, and federal regulations governing the operation and use of all Razor vehicles.
It is also recommended to use this product under adult supervision.
The Razor Powerrider 360 differs from the other models in this article in that it is powered by a motor.
That also makes it a bit more expensive compared to the other models.
This one, like the Huffy, is suitable for children from 8 years old, and although the Powerrider 360 has a motor, the two do not differ much from each other in terms of price.
The fact that the Razor Powerrider 360 has a motor does not mean that it is suitable for most adults; the carrying capacity is only 55 kg.
Are you really looking for a drift trike for adults, but not necessarily with a motor, then the Triad Drift Trike might be a nice option. You can read more about this trike right away.
Check the latest prices here
Best drift trike for adults: Triad Notorious 4
Are you an adult and are you looking for a drift trike for yourself?
The Triad Notorious 4 has a beautiful chrome-black color and is a tough trike for anyone who likes speed and tricks.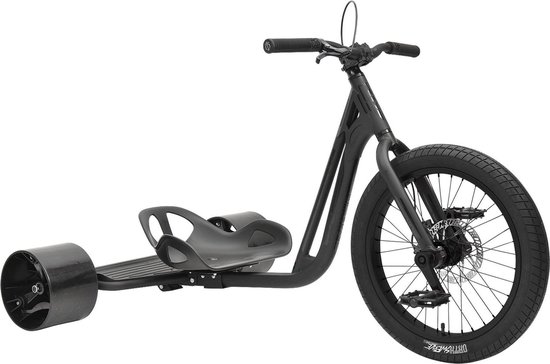 Size (lxwxh): 99 x 25 x 61.5 centimeters
Handbrake system
Age: from 12 years old to adults
The trike has a sturdy frame that guarantees stability and control, and the front wheel is equipped with pedals. The rear has drifter rollers.
Thanks to the quick release system, you can adjust the chair to your height (20 cm adjustment range).
The optimal disc brake on the front wheel brings the vehicle to a standstill and ensures the necessary safety while driving.
The drift trike is of high quality. Unevenness in the ground will not affect your driving experience.
The recommended age is from 12 years old. The drift trike has a size of 99 x 25 x 61.5 centimeters and weighs 18 kg.
This is the perfect drift trike if you are looking for one that is suitable for your child of at least 12 years old and for mom and dad.
It is a sturdy trike that is guaranteed to last a long time.
However, if you're looking for one that's just for the kids, one of the other trikes in this article is a great choice, depending on your child's age.
Check the latest prices here
Best Drift Trike with Pedals for Kids: Razor 360 Caster Trike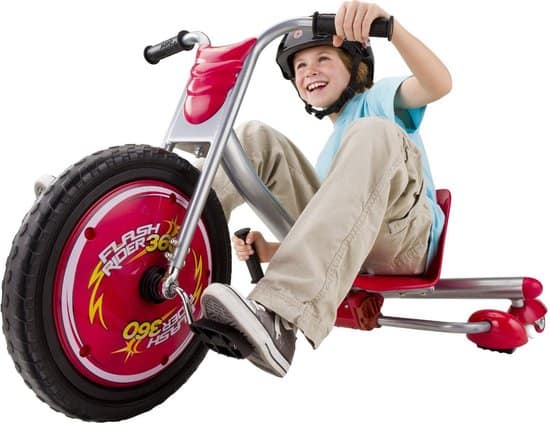 The Razor 360 has a steel frame and fork and features canted caster wheels for drifting and rotation.
Size (lxwxh): 101,6 x 62,23 x 65,4 cm
Weight: 72 kg
Without braking system?
Age: 6 to 10 years
It has an exciting Spark Bar feature (with replaceable spark cartridge) that literally makes the sparks fly!
The drift trike is suitable for children from 6 to 10 years with a carrying weight of 72 kg. It is made of metal and weighs approximately 8 kg.
The hi-impact front wheel has an impact-resistant, solid tire and the drift trike measures 101,6 x 62,23 x 65,4 cm.
You can get the vehicle in the colors red and blue.
One of the reviews shows that the drift trike is not equipped with brakes. Maybe something to keep in mind!
The EzyRoller, which I reviewed above, is also a great drift trike for kids (ages 4 to 14). It has about the same carrying weight as the Razor 360.
The difference between the two is that the Ezyroller has a handbrake system and is powered by pushing the bars with your feet, while the Razor 360 requires you to pedal the pedals in a classic way.
The design of the two drift trikes is also quite different. The advantage of the Ezyroller compared to the Razor 360 is that it can be adjusted to the height of the driver.
This will ensure that your child will enjoy the vehicle for longer as it grows. In terms of price, both products are approximately the same.
Check the latest prices here
Best Dual Stick Drift Trike: Huffy Green Machine
The Huffy Green Machine's dual-stick controls generate fast 180-degree spins. You can even maneuver well in tight corners.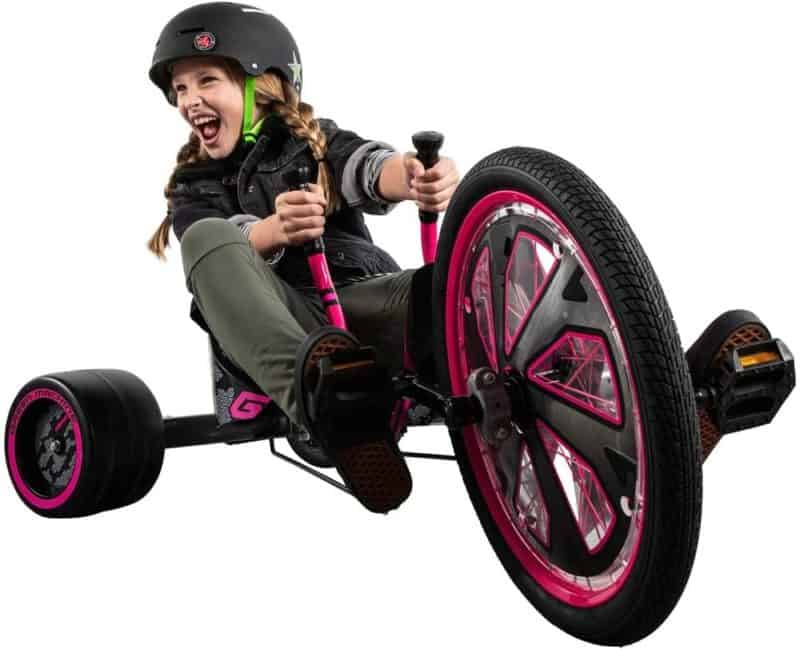 Size (lxwxh): 84 x 57 x 25.5 cm
Max. carrying weight: 82 kg
Reverse pedal braking system
Age: from 8 years
Are you looking for a typical pink drift trike for girls? Then the pink Huffy Green Machine is perfect!
The fact that this one is pink doesn't mean that boys can't play with it; they too will love this trike!
Besides pink, the trike is also available in several color combinations.
Of course you need a perfect installation for the perfect ride.
The bucket seat – which is adjustable in height – provides good lateral support while spinning.
The drift trike is suitable for children from 8 years old. The trike has a size of 84 x 57 x 25.5 cm and weighs 13 kg. The maximum carrying weight is 82 kg.
The super-smooth plastic rear wheels are made to turn. The rubber front wheel with a strong pneumatic tire offers ultimate grip and traction.
The front wheel is powered by the ultra-tough pedals to provide the best possible speed.
To move forward, you step on the pedals attached to the front wheel.
Then use the control sticks to steer left and right, and pedal backwards to activate the coaster brake to slow down and stop.
The steel frame is strong and durable and provides reliable stability for drifting and spinning fun. The mudguard at the front wheel protects the rider from dust and splashes.
Two other drift trikes suitable for children are the EzyRoller and the Razor 360.
The EzyRoller is for ages 4-14, the Huffy is for ages 8 and up, and the Razor 360 is for ages 6 to 10.
Depending on the age of your child, one will be more suitable than the other.
Both the EzyRoller and the Huffy have a special design, while the Razor 360 has more of the classic design of a tricycle.
The advantage of the Ezyroller and the Huffy over the Razor 360 is that they can be adjusted to the height of the driver, so that your child will enjoy these products for longer as they grow.
The Huffy is a bit more expensive than the other two.
Check the latest prices here
Is a drift trike from a well-known brand the best choice?
Ideally, you would indeed buy a drift trike from a well-known brand.
If you would take a cheap model, you run the risk of your frame breaking apart, or your wheels tearing faster than expected if you drive downhill at high speed, for example.
Get it right right away and go for a reputable brand, with a strong reputation and satisfied customers, rather than a cheap – and perhaps not so safe – model.
The best drift trikes are made by the best brands. Good examples are EzyRoller, Razor and Huffy.
Everything your kids will be using—especially vehicles—must be made of good quality.
Conclusion
You have come to the end of this review on the best drift trikes.
Whether you're considering buying a drift trike for yourself or giving it to someone as a gift; I am sure after reading this article you will have a better idea of ​​what a drift trike is, what you can use it for and which ones are the best on the market.
I also recommend that you also look at safety equipment, because unfortunately falls or accidents are not excluded.
Seriously, using such a mode of transportation with shorts, t-shirt, sneakers and a cap won't be enough if you just happen to lose control and crash into a tree.
Also a good helmet is a must!
All in all, the drift trike is a fantastic addition to your child's or your family's vehicle collection.
It's a great way to have fun, relive old memories and create new ones.
What are you waiting for!?
If you have a hoverboard, you can also go for it convert it into a real hover kart!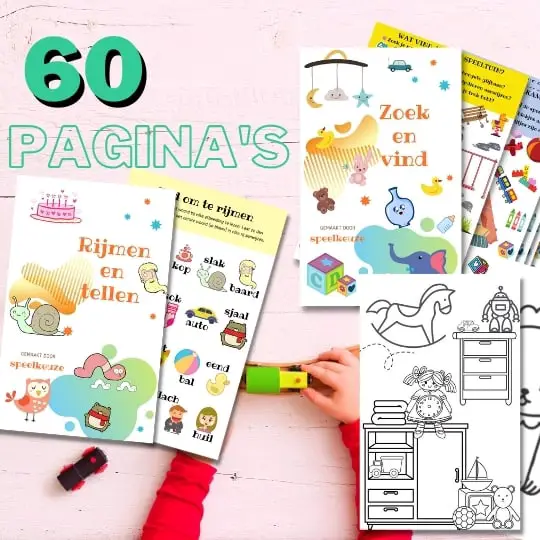 Always something to do for the holidays or rainy day?
Play Choice now has the ultimate activity book collection, with over 60 pages of fun coloring pages and educational puzzles.
Joost Nusselder, the founder of Speelkeuze.nl is a content marketer, father and loves trying out new toys. As a child he came into contact with everything related to games when his mother started the Tinnen Soldaat in Ede. Now he and his team create helpful blog articles to help loyal readers with fun play ideas.