Best Ferrari toy cars to play out that dream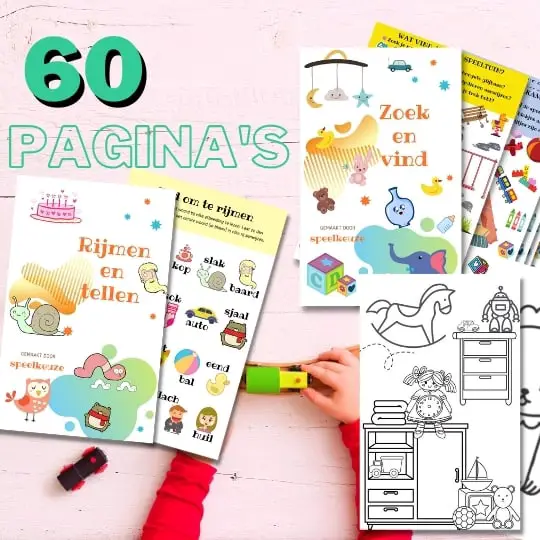 Always something to do for the holidays or rainy day?
Play Choice now has the ultimate activity book collection, with over 60 pages of fun coloring pages and educational puzzles.
Toys cars are great to play with and there are a lot of them, but if you're looking for a specific brand then things get tricky.
I've really been looking for good Ferrari toys and it's hard to tell quality from junk. Like the countless RC cars for example. This Rastar FXX K EVO is great and drives well, but it was looking for a needle in a haystack.
In this guide I look at the best Ferrari toys and what you should pay attention to when buying.
Let's take a quick look at the top options. Then I'll go into more detail about each of these choices.
Ferrari toy car buying guide
What should you pay attention to when buying Ferrari toy cars?
Sustainability
There are quite a few differences in quality between toy car brands. Just look at the difference between Bburago and Hot Wheels, you can clearly feel the quality.
In any case, almost nothing can go wrong with a complete diecast car. That is what I paid extra attention to when assessing the durability of the cars.
Quality of driving
With toy cars you want them to be able to drive well. Some may be for display only, not for play. But you still want them to roll well.
A few things to watch out for are:
the distance from the wheels to the chassis: some toy cars run into problems so they don't drive very well
the rigidity of the shaft: some toy cars are very wobbly so the wheels can move far in and out, and still rub
the quality of the wheels: is it plastic or are there really rubber wheels on the tires? Rubber rolls a lot better
the weight of the car: you may not realize this right away, but the weight of the car plays a very large role in how well it rolls. A heavier car made of diecast or wood rolls a lot better and further than a plastic car
Replayability
Much of the car's replayability is in how well it drives, but there are other factors that determine how often they return to it.
Age also plays a part. Is it a car that stays on the left after toddlerhood or can it last longer because it is also suitable for older children?
The number of extra functions also plays a role, such as the RC with Rastar or the Lego bricks with the 488 GTE.
I rated each of the cars on this list on these parts on a 5-point scale.
Best Ferrari Toy Cars Reviewed
What good is a fast Ferrari car if you can't drive it? That's why I put an RC car at the top of the list.
And what kind! Officially licensed by Ferrari in 1:24 scale with a top speed of 6,5 km (4 miles) per hour.
It is an entry-level toy grade RC car for a small child from 5 years old and is easy to drive.
It is quite detailed, but of course not as much as the model cars from Bburago.
The plastic is quite sturdy and after many bumps against the wall (my son is 4 and not very good at it yet) it still works. A few scratches but nothing more.
The turning angle is quite large, so you have to take wide turns into account. And of course he is not very fast, but really aimed at younger children.
If you really want to burn some rubber, this realistic Bburago diecast car is a good choice. It has real rubber tires.
The wheels are also steerable so you can make real donuts on the racetrack!
You might want to keep it as a display for yourself, but it's sturdy enough to play with on its own.
He is 1/43 scale.
Also read: these are the best Ferrari F1 toy cars
If you want to go for real racing action so you can play against each other then there is no better set than Carrera.
On this track of more than 5 meters, the fairly realistic cars can drive around quickly.
The set includes a loop, turns, fast straights and a lap counter so you can keep track of the score.
The track is on a 1:43 scale. Pretty small cars but it's also more about the racing.
It quickly becomes more of the same because the track is not that big, but it can be expanded with other Carrera track pieces and cars.
The Ferrari that is included is Vettel's SF71H.
It's quite difficult to drive well. It is definitely not a game for small children.
A great set of 1.684 pieces and full of Lego Technic gadgets. It is the iconic Ferrari 488 GTE racing car to build, display or play with.
Features include front and rear suspension, opening doors, a V8 engine with moving pistons and a working steering wheel.
The model is approx. 13 cm high, 48 cm long and 21 cm wide (5 x 19 x 8.5 inches) and looks very detailed.
The detail is most in under the hood with real working pistons. They are of course Lego blocks, so the outside is not as lifelike as, for example, the Bburago cars, but it is great.
The recommended age is for adults or 16+ which is pretty tough, but of course you can already build it together with your teenager.
There is not a lot of "Technic" next to the engine, so that can be a bit disappointing. And the price is decent.
Bburago is such a brand with model cars that are good, but not so expensive that you would never play with them.
This Ferrari Monza has a die-cast housing with plastic parts in the interior and chassis. The patio doors in particular are a nice detail.
The suspension works well and there is a lot of detail in the chassis. A very nice car to put down, or possibly to play with.
It is a pity that the hood does not open to take a look.
As a toy car it is just manageable, as a model car it is on the cheaper side of the price scale.
Hot Wheels makes toy cars that are really made to play with, not like the Bburago cars that are usually on display.
The detail is therefore a lot less, but they also last a very long time with heavy-handed play and they drive nicely.
This is a classic Hot Wheels car with a nice simple design, not like all the Hot Wheels cars of today with unnecessary frills.
It is still quite expensive for a Hot Wheels, and is also often collected.
Conclusion
There are a lot of Ferrari toy cars for sale between model cars and the ones to actually play with. With this guide, I've found a car for every purpose that you can put on your list.
Also read: these are the best toy cars we've reviewed over time