Best toy hairdresser & makeup doll: Buying guide & top 7
I enjoy writing these articles for my readers, you guys. I don't accept payment for writing reviews, my opinion on products is my own, but if you find my recommendations helpful and you end up buying something through one of the links I may be able to receive a commission on that.
More information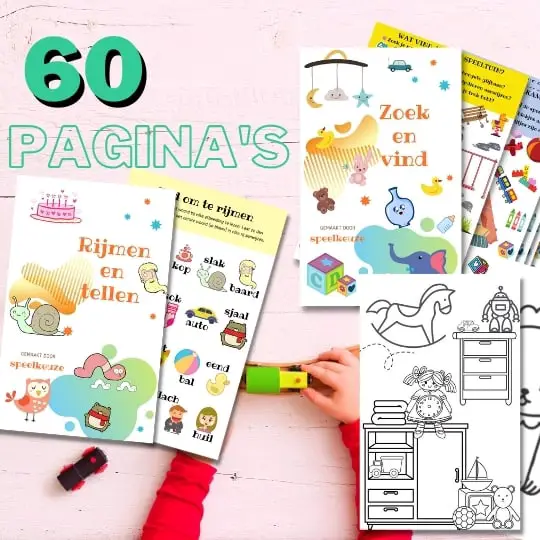 Always something to do for the holidays or rainy day?
Play Choice now has the ultimate activity book collection, with over 60 pages of fun coloring pages and educational puzzles.
Do you want to buy a hairdresser for your child, because he or she is very creative with hair styling and maybe also make-up?
Trying out different hairstyles and make-up styles will be a great way to promote your child's creativity and increase concentration.
That's why in this article I want to look at the nicest hood heads of the moment and what to look out for when you cut one ... ..oh, eh!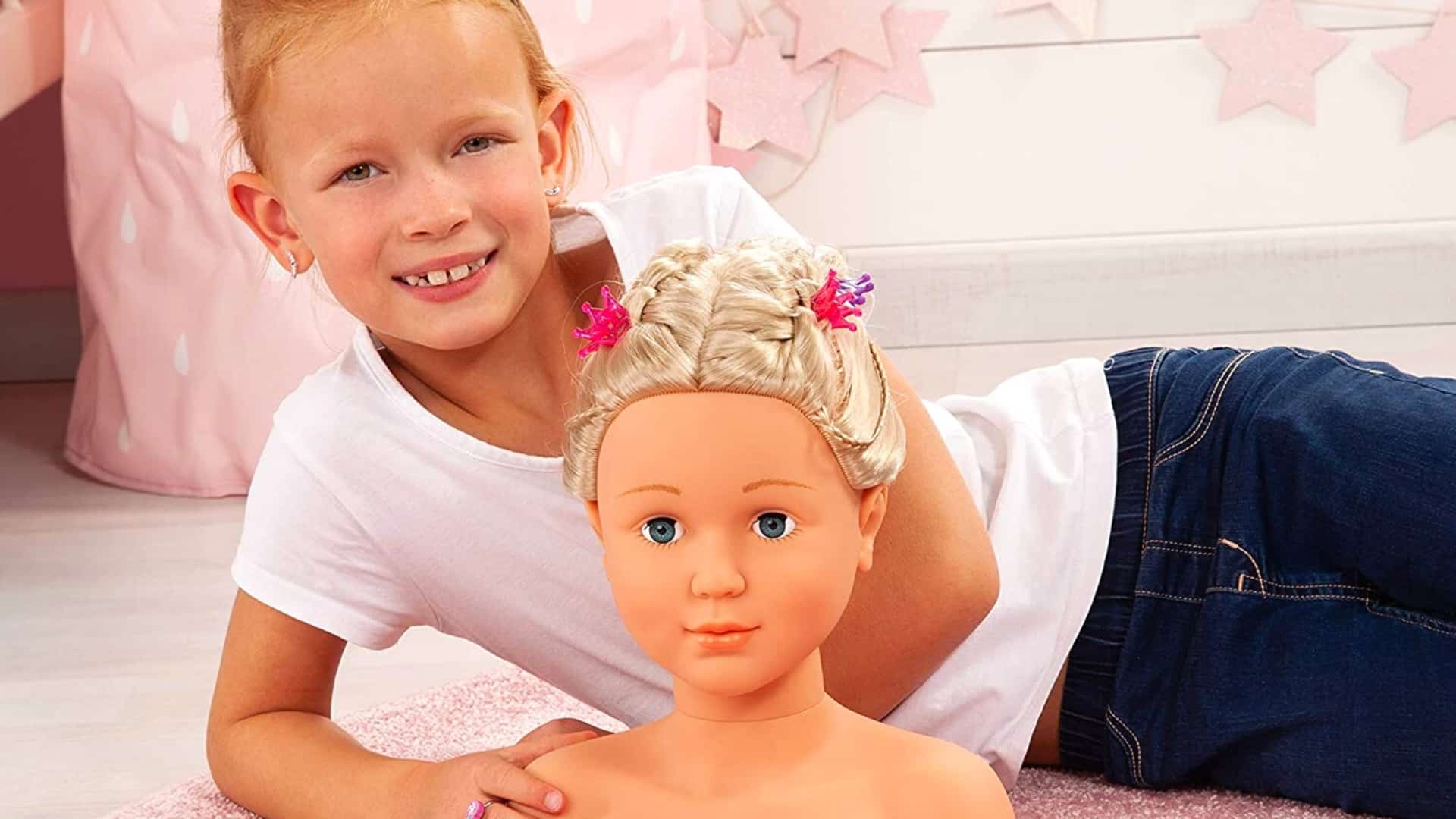 My advice? Buy a hairdressing head with accessories because they want that in the end, and the best one is in that area this Princess Coralie with a lot of hearts, clips, make-up and more, and this doll's hair is really amazing!
But there are several more (for example, even a unicorn if your kid likes that!) which also show good quality.
Below you will find a number of options that will help you make the best choice.
| Hood head | Images |
| --- | --- |
| Cutest princess haircut: Princess Coralie | |
| Nicest complete hairdresser set: Cutting head with accessories | |
| Cutest hairdresser with make-up: LG Make-up doll | |
| Best hairdresser with long hair: Zerone Exercise head | |
| Hairdresser head with curlers: Bayer Design SuperModel | |
| Cap head unicorn: Toi toys | |
| Hairdresser with hair dryer: Junior Knows | |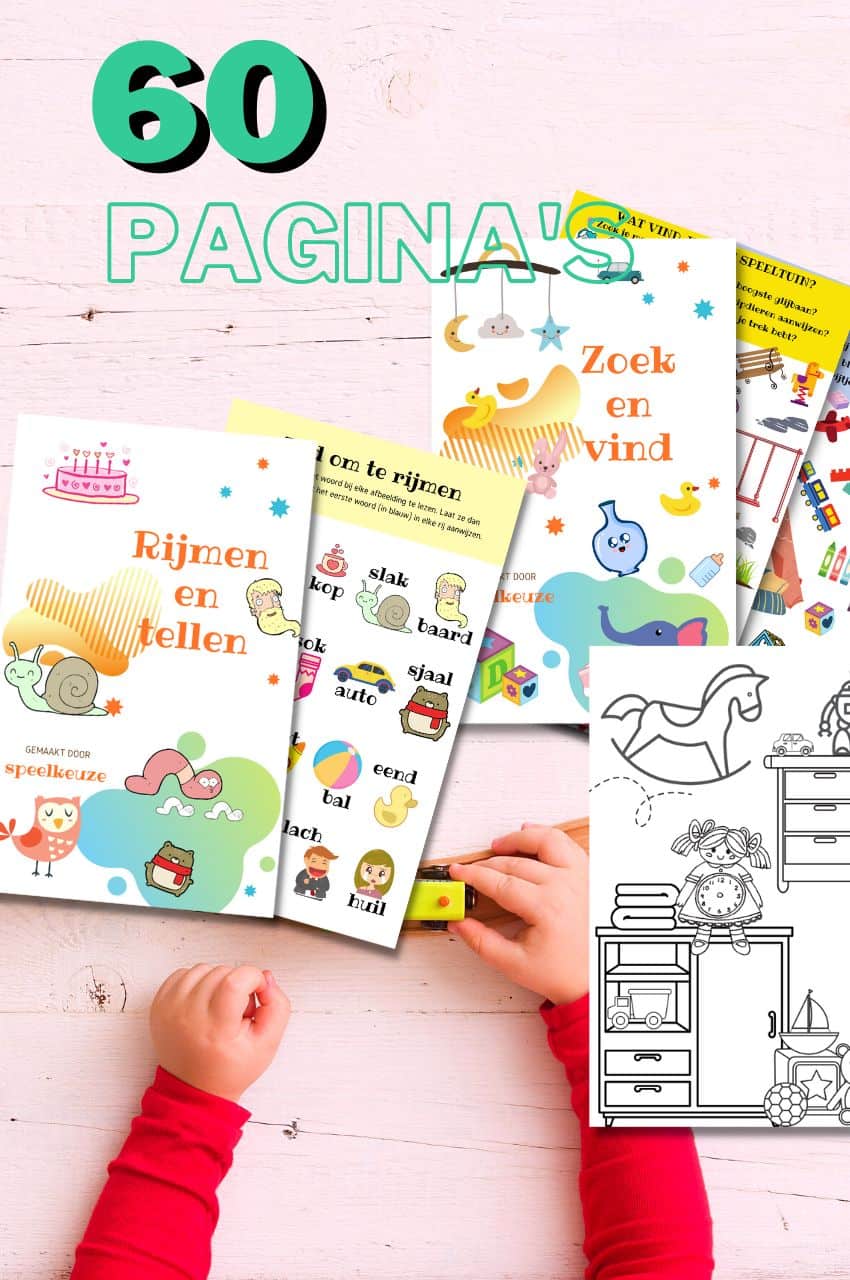 A play theme in your mailbox every month?
Fun play tips, activity books and more, with the first email being our free mini-guide "educational toys"
We will only use your email address for this newsletter and respect your privacy
What should you pay attention to when purchasing a hairdressing head?
By purchasing a toy hood head for your child, your toddler or toddler
learn how to wash and care for the doll's hair,
then to dry
and make it a nice hairstyle, for example by braiding the hair nicely.
The most important thing is that the hair stays in place during brushing, does not fall out and that the hair is washable.
It is also important that the make-up is easy to remove.
The hood is also called dress-up doll or hood doll, they are all names for the same toy:
a plastic head on which children can enjoy themselves as a real make-up artist or hairdresser.
There are also professional hairdressers to practice on for real hairdressers, but I will not go into that further.
Cap head for kids buying guide
What kind of hair does the hairdresser have?
It is important to choose a hairdresser that has hair that is easy to comb and will hold securely during combing and brushing.
Even if tails, braids and tangles have to be removed, it should not come loose, pay attention to this when purchasing.
A professional hairdresser
If your child is a bit older and still has a keen interest in makeup and creating hairstyles, a professional hairdresser may be more interesting to purchase.
These are often not even much more expensive than the toy hood heads, but the possibilities with the more professional hood heads are much more extensive.
For example, you can dye the hair as often as you want and treat it with a flat iron, without the hair falling out.
Real or fake hair?
Then there is the choice whether you want to purchase a haircut with fake or real hair. Fake hair is also often referred to as 'synthetic hair'.
Human hair can mean two different types of hair, namely human hair and natural hair. So natural hair is not human hair!
Natural hair usually comes from animals or is a combination of animal and human hair.
But which one do you buy for your child now?
One with synthetic, natural or human hair?
The answer to that depends on what exactly you want the child to do with the hair, and perhaps also the age of the child.
Most of the hood heads for kids are made of synthetic hair.
The advantage of human hair is that you can do things with it that you can do with real hair.
The result is therefore always closer to reality than with synthetic hair. Only synthetic hair is slightly cheaper.
Natural hair is in between these two in price. Basically you can use any hair type cut (from this age they can do it themselves!), so if it's mainly about that, it doesn't matter which type of hair you choose.
However, if you want to color or perm the hair, it is best to choose human hair.
Straightening or curling irons cannot be used on synthetic hair, they will melt.
In case you mainly want to purchase the hairdresser to have your child braided and let the hair up, human hair is also preferred.
Synthetic hair is possible, but often has a smooth structure so that the hairstyle does not always stay in place.
We think it is best to go for synthetic hair for the smaller children, and possibly purchase a doll with real hair at a later stage.
Best hood heads rated
Nicest complete hairdressing head set: Hood with accessories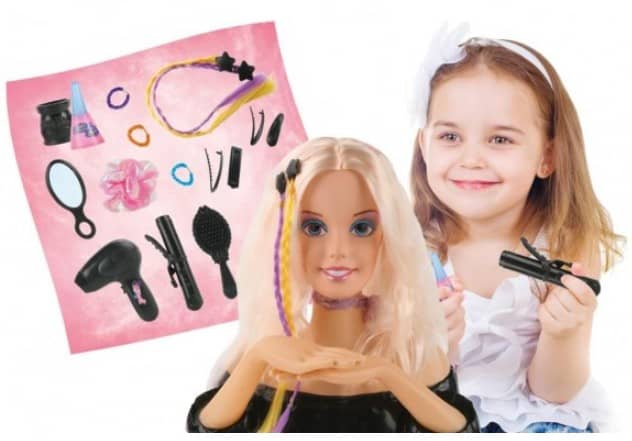 With the Kapkop complete set your child makes the most beautiful hairstyles! He or she can give this haircut a neat or a wildly curly haircut.
If your child wants to become a hairdresser, this head can be practiced nicely. Various styling tools and accessories come with this set,
hairpins,
a curling iron,
a mirror,
a brush
and to top it all off super colorful extensions!
I think this one has the nicest accessories, like a hair dryer and brush and the like, while the next Princes Coralie haircut has the nicest things to do with the hair.
Check her out here at the cave toy store
Cutest princess head: Princess Coralie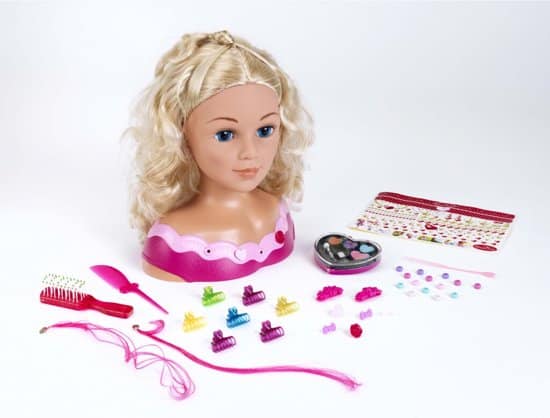 The Princess Coralie Cutting Head is a fun make-up and cutting head for children.
The hairdresser comes with cool hair clips, a set of beads for the hair and hairpieces and provides a lot of fun.
There are many hair creations possible and the hair is washable and easy to comb or brush, it is true that some hairs can come loose.
If your child likes to experiment with make-up, he or she can try all the make-up tips that come with it.
Let your child enjoy themselves to their heart's content and Princess Caroline create a beautiful hairstyle and take care of her make up.
Also suitable for mothers who want to master braiding. Note the small parts, not very suitable for children under three years old.
The product has a good price-quality ratio.
Cutest hairdresser with make-up: LG Make-up doll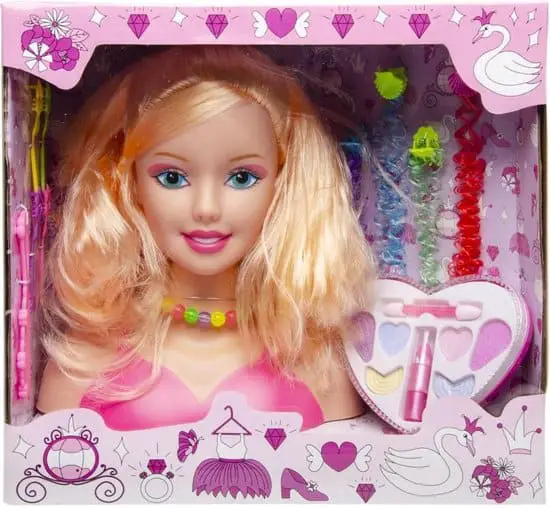 Your child can give this beautiful LG Make-up doll a festive look by making up the hair head and styling the hair in a trendy way.
The hair is of excellent quality and does not fall out when brushing or combing. Come up with the most crazy or unusual hairstyles and try them out!
Your child can get creative with the colorful make-up set. A plus is that the applied make-up is easy to remove.
The set is suitable for children from three years old and comes with four hair clips, four hair clips, a make-up set and a comb.
Best Hairdresser With Long Hair: Zerone Exercise Head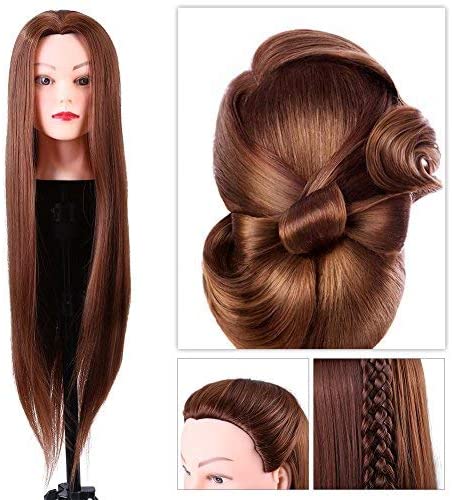 This professional hairdresser Zerone has very thick and long hair and is very easy to comb.
The hair will not get tangled easily and the head will not lose hair.
The head can be washed with shampoo and is suitable for long-term use. You can even dye, bleach and dye the hair again if you have to.
The fiber hair is suitable for straightening, cutting, braiding, blow-drying or curling and can withstand high temperatures.
There is a table clamp holder that is easy to use: the training head can be attached to the table edge.
Suitable for home use and also for hairdressers and beauticians to practice with. Nice for the older children who really want to start practicing.
Hairdresser with curlers: Bayer Design Super Model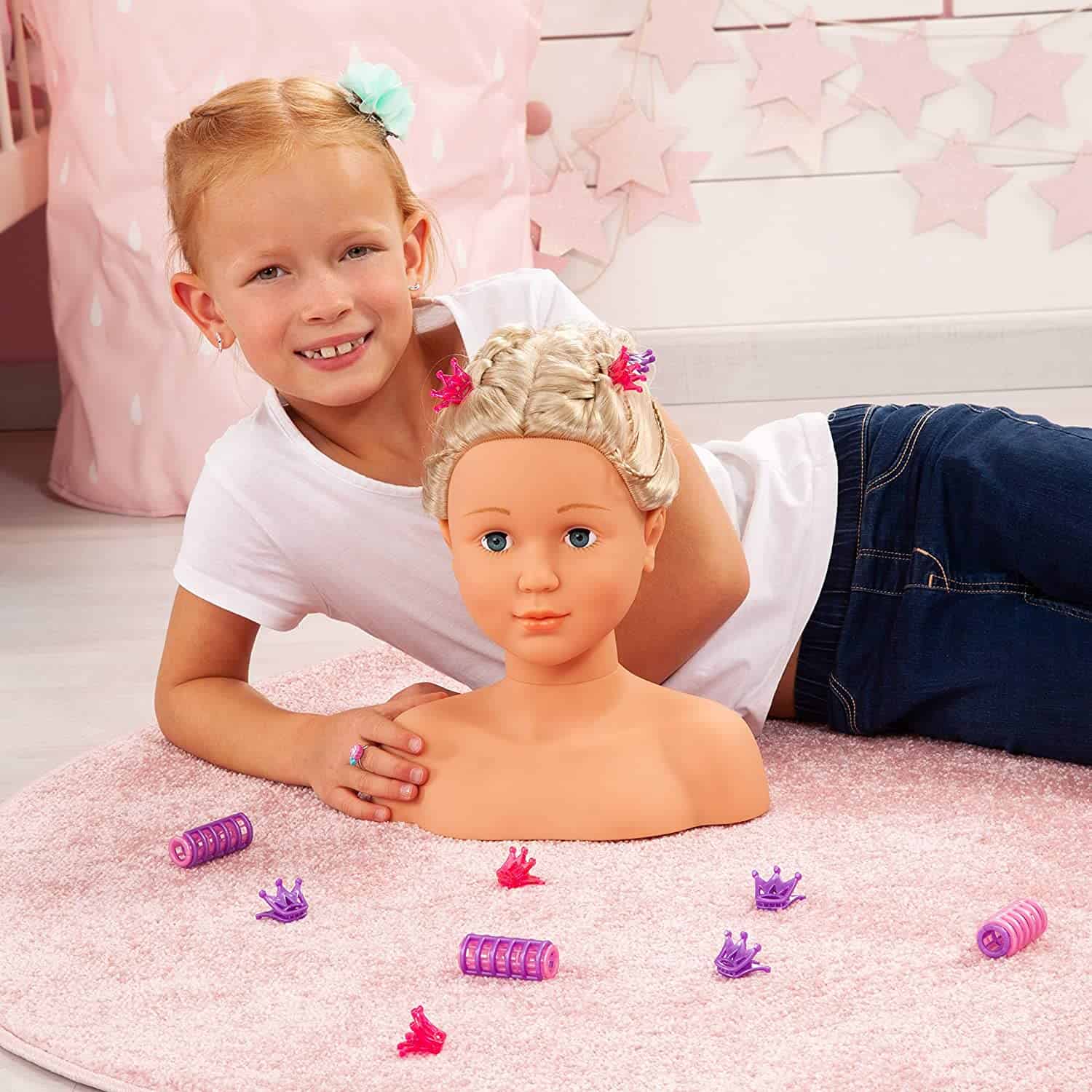 This Bayer Design hairdresser's head is a complete package with nice hairclips in the shape of crowns in the colors pink and purple.
It also contains curlers, a comb and a brush. The doll has beautiful long, blonde hair and to make up her beautiful face, there is also a make-up set!
The doll comes in a beautiful package and is therefore a super nice birthday present.
As an extra, your child will receive a sheet with a hundred small stickers!
Head unicorn: Toi-toys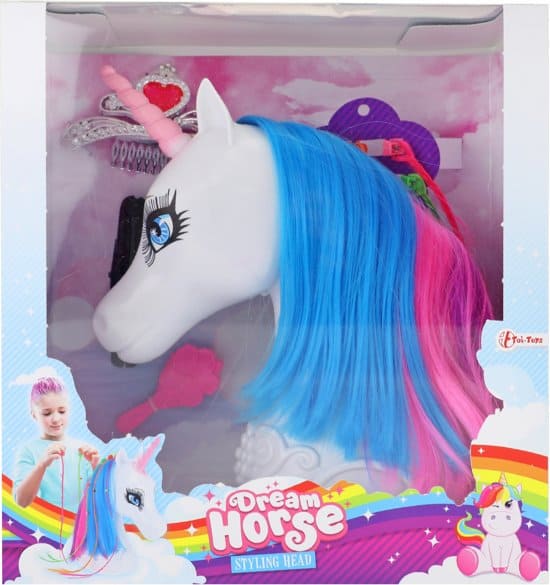 Your child can give this sweet unicorn haircut from Toi-toys Kaphoofd Unicorn With Accessories 20 Cm a cool look every time.
Does your little one give the unicorn braids this time or does he or she do the curlers in her turquoise with pink hair?
Your child can also put on a crown with the unicorn or use the included hair clips to create a princess look.
The unicorn is suitable for children from the age of four.
Hairdresser with hair dryer: Junior Knows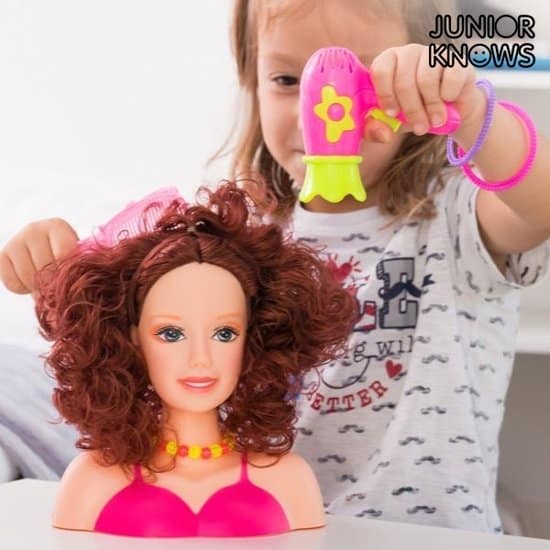 The beautiful Kappop with Accessories is great fun for very creative children!
They can certainly entertain themselves for hours thinking up and trying out different hairstyles.
The head has a nice face to make up and a beautiful dark red bunch of curls. She has an elegant necklace of yellow and pink beads.
This set comes with a comb, hairdryer and two colored rubber bands. The recommended age is three plus. Nice birthday present for your child!
Why a make-up doll / hairdresser for your child?
Girls and boys can unleash their imagination and creativity on a good hairdresser.
They can blow-dry and straighten the hair, use rollers for curls or create a beautiful braid.
They can enjoy themselves with hair clips, colored extensions, rubber bands and beads.
A good make-up doll or hairdresser comes in a set with many nice hair accessories such as a comb, a brush and make-up.
Of course your child can also use his own hair stuff with the make-up doll, which might be even more fun!
The face can be provided with make-up and possibly adapted to the chosen hairstyle, if desired with a glamorous lip gloss and false eyelashes and all.
Let your child let off steam or style the dress-up doll together!
In addition to being a fun hobby, your child can further develop himself through experimentation thanks to the hairdresser.
The child may find out soon enough that he or she would like to pursue a career as a hairdresser or beautician.
By using a hood, the child does not harm anyone, because of course it experiments on a doll.
So no crying boyfriends or girlfriends whose hair is cut way too short!
There are many different hooded heads, available from various doll manufacturers such as Steffi, Barbie and Theo Klein who make very nice make-up dolls and/or hood heads that are really not that expensive.
How can you best comb the hair?
The best thing to use is a (round) brush or an old comb. You can count on the comb to lose 'teeth' in this process.
It is best to start combing at the bottom and pick up a piece each time.
It may take a while, but when you see the knots disappear, that is nice and stimulates you to continue. With combing you will lose some of the hair.
If it is frizzy at the bottom, you can trim the hair a little with sharp scissors.
After this treatment you can braid the hair again (this prevents frizz) or curl it well.
How should you care for the hair of the make-up doll?
How do you care for the doll's hair if it gets ugly over time?
The hair of a hairdresser often becomes dull over time and can become tangled.
But there is good news, because with just a small beauty treatment, the hair will look as good as new again in a short time!
We are going to detangle the hair first and then let it shine again.
Use fabric softener (without color, otherwise lighter hair will take on the color of the fabric softener) or opt for conditioner.
Start by rubbing in the hair and leave it on for half an hour to an hour, then rinse well and let the hair dry for an hour.
The hairs of the hairdresser are now soft again and you can easily comb it through again.
Make curls on the haircut head
There are tutorials where you can learn how to treat a hairdresser's hair with a low-temperature flat iron to get curls, but be careful not to let the hair melt and turn into a large clump.
Toy hair is made of flammable nylon. You can use curlers and let them sit overnight.
The next day, carefully remove the curlers and the hairdresser has beautiful shiny curls again!
If you have a professional hairdresser with real hair, you can of course use the straightener, but always look for tips or tutorials on the internet before you do this!
This video shows how to make curls on the Bayer Super Model doll from our list:
Conclusion
Any young hairdresser or hairdresser to be will love a make-up doll with beautiful long locks.
A practice head is so much fun because your child can test everything in terms of hair and make-up.
Children can try anything without damaging their own hair and covering their own face.
With a haircut it is like trying a nice haircut on a real person.
The hair can be put up nicely, there can be practiced (also by the mothers!) In making intricate braids or accessories such as beads can be used in the hair.
It is all possible with a hood. This is ideal for any boy or girl with creative hair and makeup ideas!
Hopefully you now know what kind of haircut you want to buy for your child, have fun with your joint make-up - and hairdressing sessions!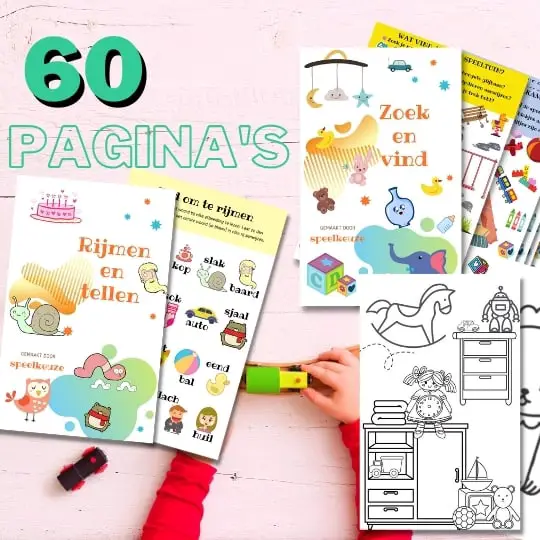 Always something to do for the holidays or rainy day?
Play Choice now has the ultimate activity book collection, with over 60 pages of fun coloring pages and educational puzzles.
Joost Nusselder, the founder of Speelkeuze.nl is a content marketer, father and loves trying out new toys. As a child he came into contact with everything related to games when his mother started the Tinnen Soldaat in Ede. Now he and his team create helpful blog articles to help loyal readers with fun play ideas.