5 best hoverkarts reviewed: from your hoverboard to a real kart
I enjoy writing these articles for my readers, you guys. I don't accept payment for writing reviews, my opinion on products is my own, but if you find my recommendations helpful and you end up buying something through one of the links I may be able to receive a commission on that.
More information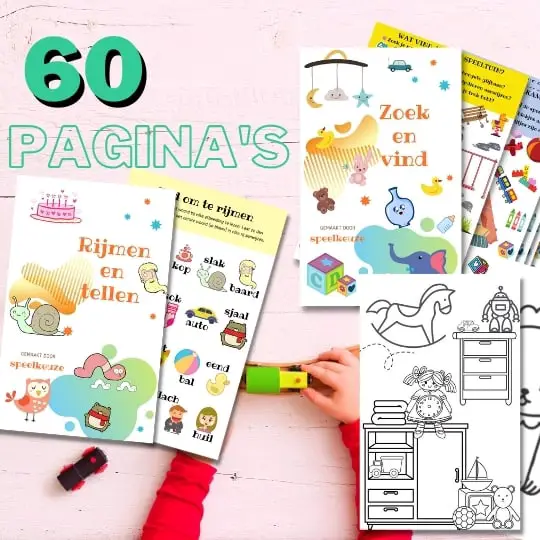 Always something to do for the holidays or rainy day?
Play Choice now has the ultimate activity book collection, with over 60 pages of fun coloring pages and educational puzzles.
Your kids have come up with something new: they now want a go-kart. And that while their hoverboard isn't even that old yet. There is an ideal solution namely the hover kart!
With this kart accessory you can turn their hoverboard into a real kart.
If you buy the right one, it is a super cool accessory that is easy to assemble and remove, so you can choose what you want to do every time.
If you make a bad buy, you have a just-not-as-nice-as-go-kart rickety thing whose wheels don't steer well and your child will ignore it.
In this article, we'll discuss what to look for if you want to buy one, and what the best and safest brands are.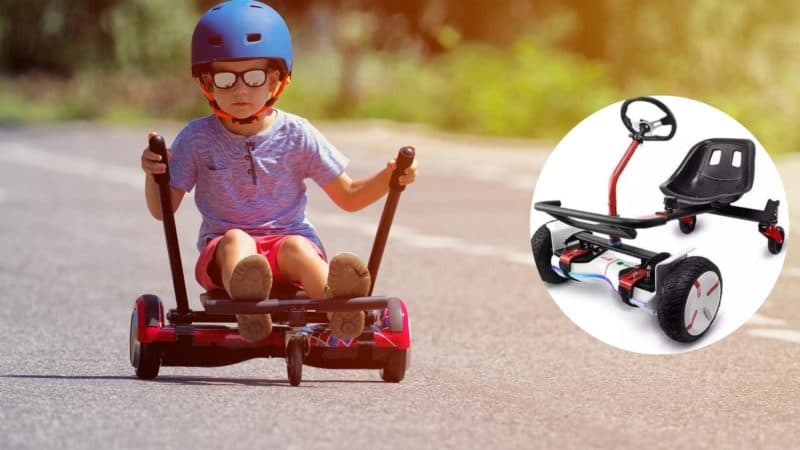 The best kit for most kids who want to convert their hoverboard to a kart is this affordable hoverkart from the brand Smarty with a fully adjustable frame. This makes the kit suitable for (almost) every hoverboard, Oxboard or Mini Segway. It is the most affordable with a shock absorber system!
The kit is very safe with sturdy and well finished parts, it is easy to install and also suitable for adults (up to 120 kg).
Most hoverkarts are suitable for almost all brands and sizes of hoverboards and can therefore be used universally.
But there are also more luxurious or cheaper ones available if you have other wishes. Here are the best in the major categories: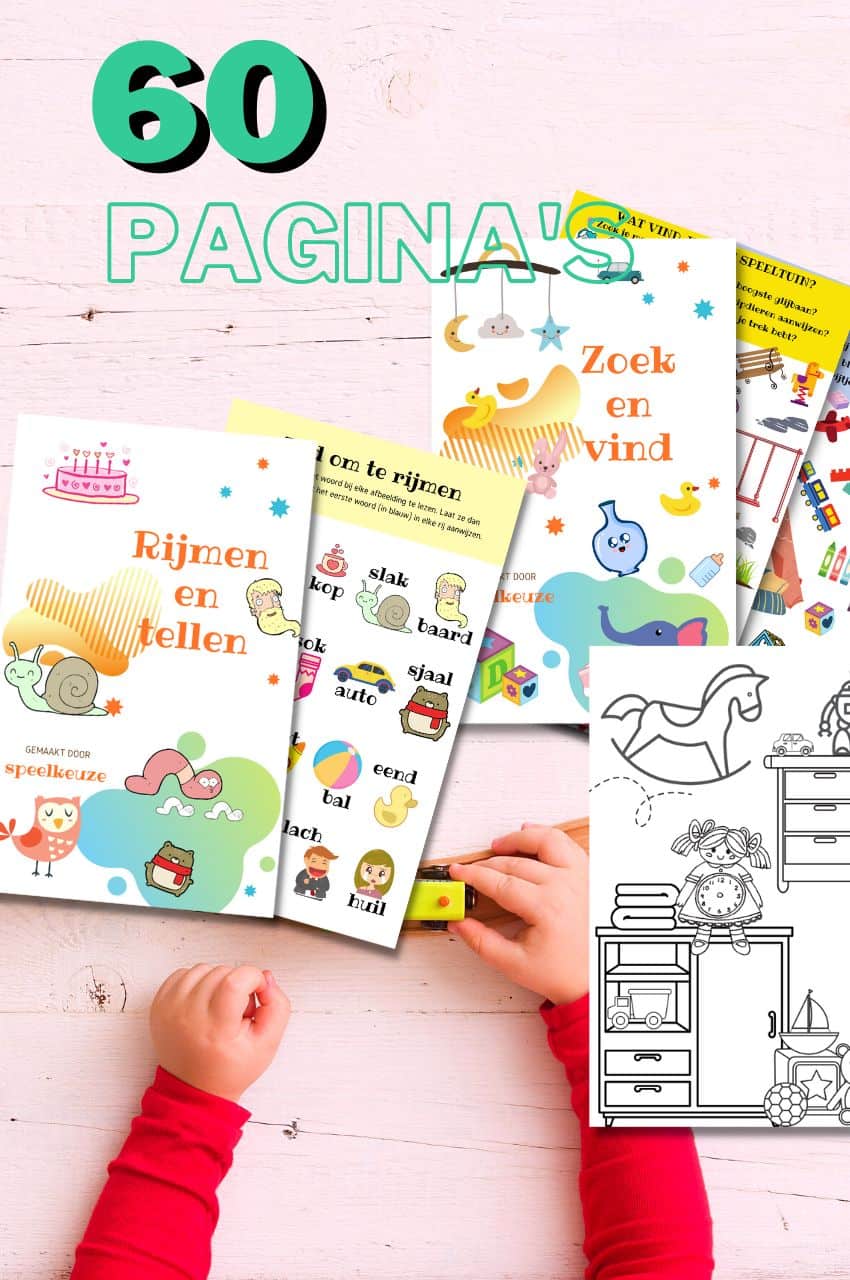 A play theme in your mailbox every month?
Fun play tips, activity books and more, with the first email being our free mini-guide "educational toys"
We will only use your email address for this newsletter and respect your privacy
What should you pay attention to when buying a hoverkart?
It is important to note that when you select a hoverkart on the internet, you only buy the kit to convert your hoverboard.
As mentioned, you need a hoverboard to make a hoverboard. And of course the quality of hoverboards varies.
This article takes a look at the accessory that will turn your hoverboard into a hoverboard. But do you want to know more about hoverboards? Then click here .
So if you're looking for a hoverkart, don't buy a hoverboard. You only buy the accessory.
Do not be surprised if you think you have made a good deal for a hoverboard and you only notice after delivery of the package that the hoverboard is missing and the box only contains a hoverboard.
It does happen that you can purchase the hoverkart together with the hoverboard in one go.
This often even saves laundry money, since it is a combination package.
The most important things to look for when buying a hoverkart are:
safety of the kart
ease of steering and handling
to what length can it be adjusted
up to what weight can it have
it fits on the hoverboard I have
All hoverkarts in this list are safe, otherwise we wouldn't have put them on there!
But for the other things you do have some choices.
What is important in any case is that you take into account the possibilities of the hoverboard that you already have.
The maximum speed of the hoverkart may well be 20 km per hour, but if your hoverboard can "only" go up to 15 km per hour, then it makes no sense to select a hoverkart at speeds above 15 km per hour.
Is your hoverboard suitable for driving through puddles? Fine, a hoverkart can handle that too.
So check carefully what your hoverboard can and cannot do. Then look at the size of your hoverboard and you will automatically arrive at a choice for your hoverkart.
And think about who will use the hoverkart.
What is the height and weight of the driver?
If you think carefully about what you need in advance, the chances are small that you will make a bad buy. A hoverkart is fantastic!
And it gives the opportunity to gain a whole new experience with your already favorite toys.
Best hover karts rated: top 5
Now you know what's important when choosing a kart for your hoverboard.
Time to dive deep into the reviews!
Best hoverkart with shock absorbers: Motocars Benelux Smarty
The Dutch manufacturer of this brand makes hoverkarts and hoverboards, and always emphasizes quality.
The materials used are tested and must meet strict requirements.
That is one of the reasons why we have confidence in the quality of this Smarty hoverkart.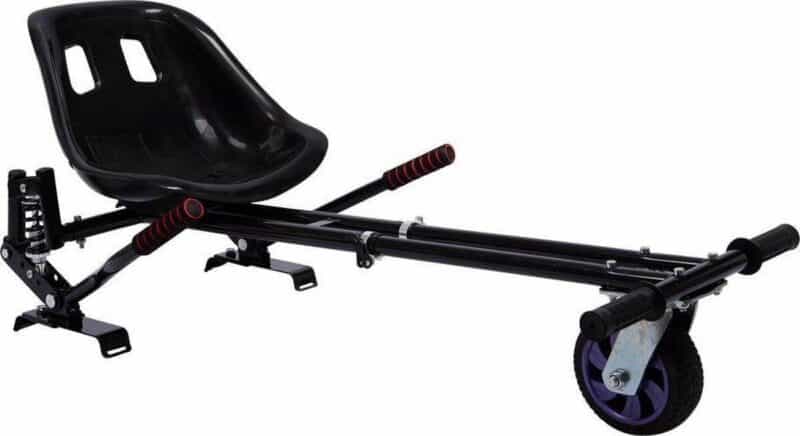 Properties in a nutshell
Suitable for the 6,5, 8 and 10 inch hoverboards
The size of the seat is 38x31cm
Can carry up to 120 kg
Can go up to 20 km/h

Extra large rubber front wheel with a profile tire

​Sturdy double rod

1 year warranty
Benefits
High quality, both the material and the finish
Shock absorbers
Good customer service (should something go wrong)
Suitable for all types of hoverboards
Super easy assembly
Adjustable legroom length

Extra large rubber front wheel with a profile tire

, and can also drive on grass
Cons
The manual is not always clear
Some people report some problems with the inflatable front wheel, but the reviews are mostly positive!
Good workmanship and an eye for detail
Besides the quality of the material, the finish is also a point of attention for Smarty. It would of course be a shame if your hoverboard is damaged by using a hoverkart.
It is one of the few karts with built-in shock absorbers, and you can feel that immediately when driving!
Bumps and stones are no problem at all because of the large, air-filled swivel wheel of the Smarty Hoverkart Deluxe.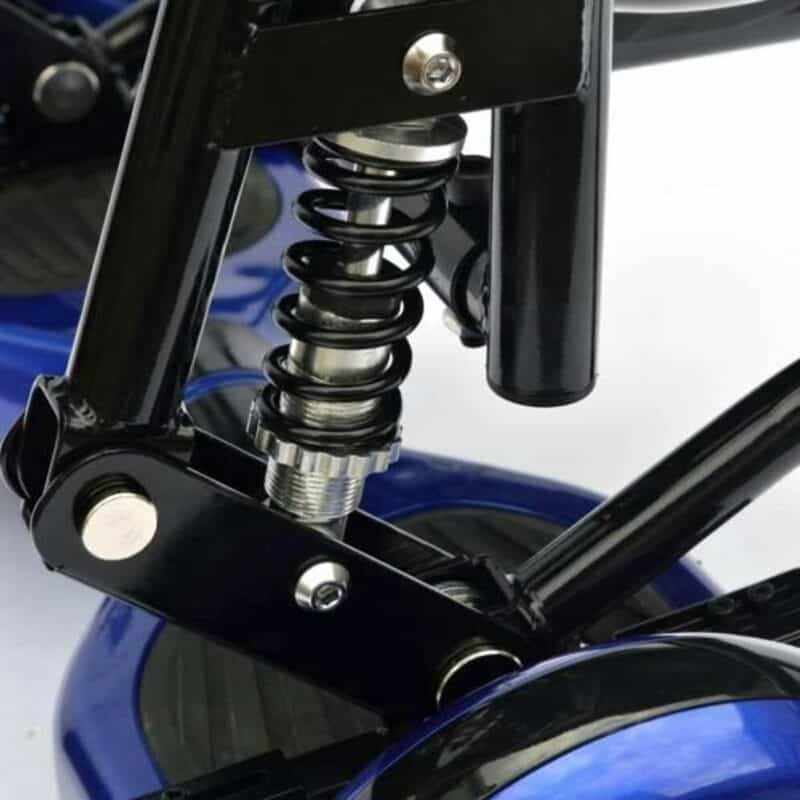 Service is also important
Besides the importance of good quality, we also consider service to the customer to be an important point. And here the service to the customer starts with the first contact.
The brand's website is very clear. It is well described what you buy and what the conditions are. Not all brands are so clear about this.
Fast and comfortable hoverkart
The hoverkart is made of sturdy material, with a double rod in the middle. This allows the hoverkart to drive quickly without having to compromise on stability or comfort.
The speed at which you can ride really depends on your hoverboard, but top speeds of about 20 km / h have been measured with the Smarty hoverkart!
Besides the fact that your hoverboard determines the speed of your hoverkart, the joint weight of the driver, the hoverkart (this hoverboard weighs 5,5 kg) and the hoverboard is of course also important.
The heavier that all weighs, the slower the hoverboard will go (unless you go down hill of course!).
Fun for everyone with the hoverkart
This Smarty hoverkart can carry a person of up to 120 kg.
The seat may not be very comfortable for very large people, but that is the case with all hoverkarts.
The size of the seat is 38x31cm. The length of the frame is adjustable and you can let people of different lengths have fun on the hoverkart!
And should parts break, Smarty offers you a one-year warranty on the product and parts.
Check prices and availability here
Best hoverboard with hoverseat combo: Evercross
If you want a complete set including the hoverboard (so you can be sure that everything fits perfectly), there is this set from Evercross.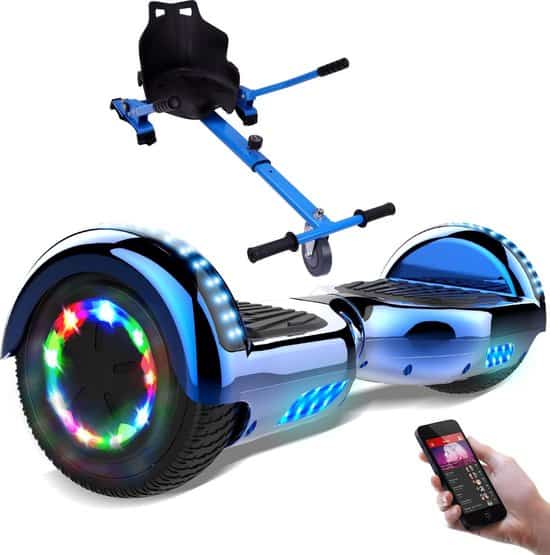 Properties in a nutshell
Suitable for the 6,5, 8 and 10 inch hoverboards
Range: <15km after full charge (varies by weight)
Can carry up to 120kg
Can go up to 12-15 km/h
Charging time 2-3 hours
Solid tire with non-slip natural rubber
Bluetooth function
Water resistance: IP54 perfectly dustproof
584x186x178mm
1 year warranty
Benefits
High quality, both the material and the finish
Footrest and rail system are adjustable
Good price ratio: kart & board
Suitable for all types of hoverboards
Super easy assembly
Adjustable legroom length
Cons
Some people report that the battery runs out quickly.
With this set you have a hoverboard with a hoverkart for a relatively low price, certainly a cheap deal if you don't have a board yet.
The reviews are extremely positive, and it also looks really cool with the lights in the wheels!
flashy model
This hoverboard kart duo is very popular among parents and children alike.
You can be sure that the hoverboard will fit, since it is included with the hoverkart.
In addition, this model has a bluetooth function, so that you can play music during the rides.
As a result, the battery runs out a little faster, so if you want to take a long ride, it's better to leave the tunes behind.
You can also change the lights in the wheels in the app, and many positive reviews have been written about this.
In this video you can see exactly how the Evercross works:
Suitable for off-roading
The robust 8.5″ off-road wheels make this hoverkart very suitable for more adventurous rides.
Safety is of course still paramount, but it is so much fun to be able to explore the forest or park with the kart.
Best hoverkart for Oxboard: Official Oxboard Hoverkart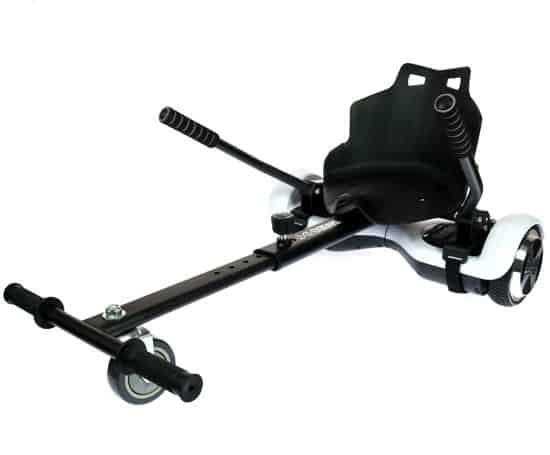 If you have an Oxboard, there are a number of models that connect to it, but you'll probably want the official Oxboard hoverkart attachment in that case.
The same quality as the Oxboard itself, the hoverboard brand that started it all and that has been at the top for years.
Properties in a nutshell
Suitable for the original Denver Hoverboard from 6″5 to 10″.
680x350x100mm
Adjustable sliding rod
Can carry up to 120kg
Benefits
High quality, both the material and the finish
Rail system are adjustable
Super easy assembly
Adjustable legroom length
Cons
Some people report that straps are not that strong and have broken.
Officially a good hoverkart
A somewhat simpler model, but none the less a topper.
With a sliding bar and a comfortable seat, all kids love this model.
It's a good choice if you don't want to go straight for the most expensive option. We know that new gadgets sometimes disappear in the back of the shed after a month.
It is very easy to drive and makes sharp turns.
Best Cheap Hoverboard Seat: Hoverseat Universal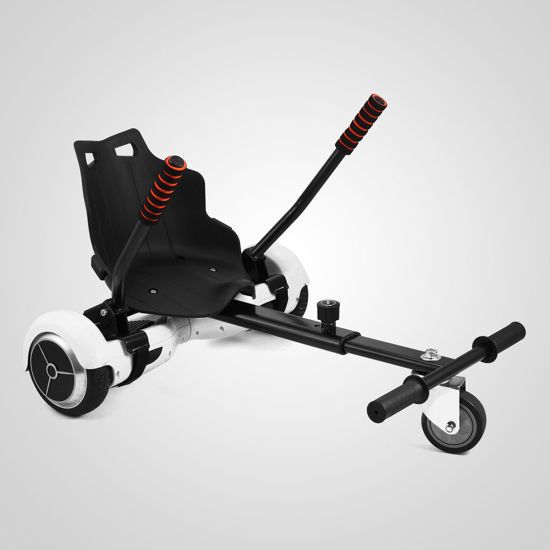 Properties in a nutshell
Fits most hoverboards from 6″5 to 10″.
213mm wide x 430mm high x 513mm long
Adjustable sliding rod
Can carry up to 120kg
Benefits
Good quality
Rail system is adjustable
Super easy assembly
Adjustable legroom length
Cheap
Cons
Some people report in the reviews that it damaged their hoverboard.
Why make it difficult when it can be done easily?
You should therefore not necessarily ensure that the hoverboard you buy matches your hoverboard in terms of brand.
This is because the connection of the hoverkart with the hoverboard is simply made with Velcro.
So you don't have to connect wires or slide plugs together.
This universal Hoverseat is a simple but good hoverkart. And above all, not too pricey, which is of course nice!
To attach the hoverboard to your hoverboard, add the protection strips to the bottom of the hoverboard.
Make sure the hoverboard is off and straight on the ground.
Then you simply place the hoverkart on the hoverboard so that the seat supports land flat on the footplates of the hoverboard.
Then bend the Velcro strips tightly around the hoverboard.
You can also adjust the length to the person who is going to ride it.
You do this with the rotary knob on top of the rod: loosen it, slide the rod to the desired length and tighten the knob again.
Just test whether everything is securely fastened and you can start driving!
Best Front Wheel Drive Hover Kart: Bluewheel HK400
This Bluewheel hoverkart does it completely different. It has front-wheel drive, which certainly helps with steering.
With firm suspension, this time at the rear wheels you can tackle terrain without getting stuck, although the rear wheels are a little on the small side for real mud or tall grass work.
A very good choice if you really go for that front-wheel drive, which you actually see very little.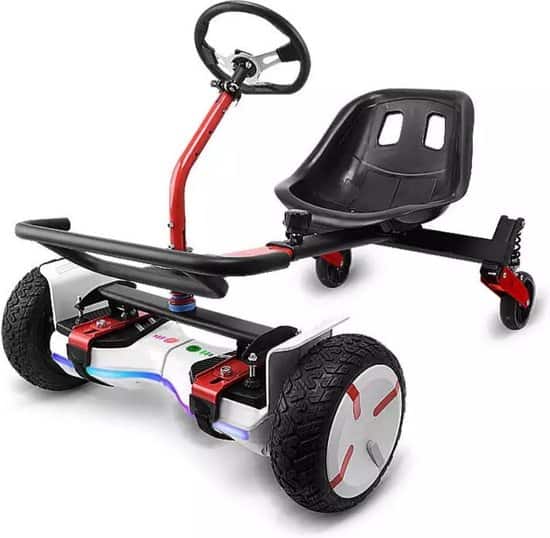 Properties in a nutshell
Suitable for the 6,5, 8 and 10 inch hoverboards
Can carry up to 70kg
Comfortable suspension
8-way adjustable telescopic rod
Robust steel frame to put the feet on
Benefits
Good quality
Rail system is adjustable
Flexible control
Non-slip steering wheel for go-kart feeling

3 driving modes (forward, reverse and stop)

Seat belt
Super easy assembly
Adjustable legroom length
Cons
Not compatible with HX420, HX600
Maximum user weight: 70 kg
Turn your hoverboard into a true go-kart
With the KH400 you can turn your hoverboard into a true go-kart.
You make super fast turns with this front wheel drive hoverkart and this is a good hoverkart if you have a little speed demon at home.
Although speed is of course great fun, safety is a top priority at Bluewheel, so you don't have to worry about your kids.
That being said; asphalt remains asphalt.
Therefore, the use of a stunt helmet for kids and elbow protection is therefore very sensible. But knee and wrist protection is also a good idea.
The stability of a hoverkart is quite great, but a crash is still possible with a device that can race at a decent speed.
Choose the right hoverkart
Several brands sell hoverkart kits (also called hoverseat, hoverboard kart, hoverboard seat or the like). It is therefore important that you pay attention to the quality.
In addition to our two top choices listed above, we also give you a more extensive description of the kits and an overview of the different kits from the different hoverboard brands that are offered, so that you can make a good choice.
What are common problems with a hoverkart?
In general, the enthusiasm with which people play with the hoverkart is greater than the complaints that there are.
But as with any product, there are also problems here. The following points should be kept in mind when purchasing a hoverkart:
Hoverkart sometimes difficult to build: The problems mainly consist of difficulty building the hoverkart. The less well-regarded brands often lack a clear manual.
Solidity of the hoverkart attachment: Another problem that often occurs is the cannot sturdy Velcro straps that are included. Without firmness, the chair will not stay on the hoverboard properly, with all possible problems as a result. With some brands you can buy extra Velcro - with frequent use of the hoverkart it can wear out anyway.
Quality of the front wheel of the hoverkart: The bearing of the front wheel is also important. If the bearing is not good, it can cause a lot of problems when driving. Your kart is worth next to nothing without a working front wheel.
A vibrating hoverboard? That's how you solve it.
The coolest tricks possible with the hoverkart
There are tons of tricks to try and think of that you can do with your hoverkart. You can do wheelies or spin with your hoverboard.
It is only for the toughest among us! Do you want to get inspiration for tricks? Then you can see what YouTuber Enzo Knol does with it:
Because you are so low to the ground you also get a completely different feeling when using the board than when you stand on it.
You will notice that it feels much faster when you are on a board than when you are standing on it.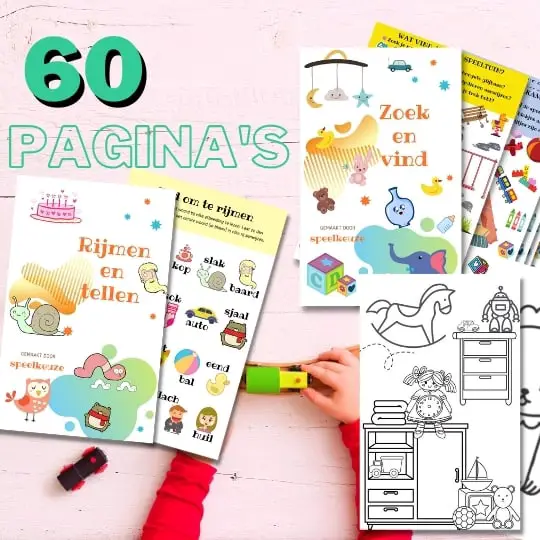 Always something to do for the holidays or rainy day?
Play Choice now has the ultimate activity book collection, with over 60 pages of fun coloring pages and educational puzzles.
Joost Nusselder, the founder of Speelkeuze.nl is a content marketer, father and loves trying out new toys. As a child he came into contact with everything related to games when his mother started the Tinnen Soldaat in Ede. Now he and his team create helpful blog articles to help loyal readers with fun play ideas.