8 best Mercedes toy cars from classic to modern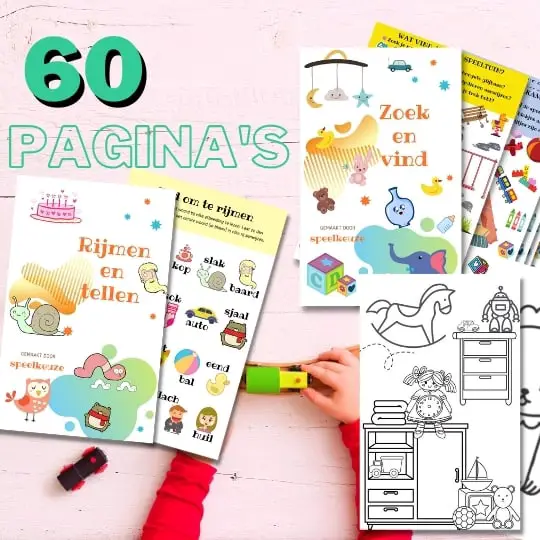 Always something to do for the holidays or rainy day?
Play Choice now has the ultimate activity book collection, with over 60 pages of fun coloring pages and educational puzzles.
There are plenty of toy cars for sale, but as soon as you are looking for a specific brand, it becomes difficult to find good quality cars.
Fortunately, there are brands such as this detailed Bburago Mercedes SL65 who make their cars with enormous care so that they look lifelike and also drive well.
In this guide I look at the 8 best Mercedes toy cars and what you should pay attention to when purchasing.
Let's take a look at the top options. Then I'll go into more detail about each of these choices.
Mercedes toy cars buying guide
What should you pay attention to when buying Mercedes toy cars?
Sustainability
There are quite a few differences in quality between toy car brands. Just look at the difference between Bburago and Kinsmart or Hot Wheels, you can clearly feel the quality.
In any case, almost nothing can go wrong with a complete diecast car. That is what I paid extra attention to when assessing the durability of the cars.
Quality of driving
With toy cars you want them to be able to drive well. Some may be for display only, not for play. But you still want them to roll well.
A few things to watch out for are:
the distance from the wheels to the chassis: some toy cars run into problems so they don't drive very well
the rigidity of the shaft: some toy cars are very wobbly so the wheels can move far in and out, and still rub
the quality of the wheels: is it plastic or are there really rubber wheels on the tires? Rubber rolls a lot better
the weight of the car: you may not realize this right away, but the weight of the car plays a very large role in how well it rolls. A heavier car made of diecast or wood rolls a lot better and further than a plastic car
Replayability
Much of the car's replayability is in how well it drives, but there are other factors that determine how often they return to it.
Age also plays a part. Is it a car that stays on the left after toddlerhood or can it last longer because it is also suitable for older children?
The number of extra functions also plays a role, such as the opening doors, the stretcher and the plaster in the Bruder ambulance or the Lego bricks in the Mercedes Speed ​​Champions.
I rated each of the cars on this list on these parts on a 5-point scale.
Best Mercedes toy cars reviewed
I have often mentioned Bburago in my articles about toy cars. It is a great brand that makes model cars that are also good to play with.
This Mercedes SL65 is also a beautiful example of which the doors and hood can be opened. The interior also has a lot of detail.
Perfect for display or for great imaginative play with your favorite brand. The price is also a bit between a toy and a model car.
This Mercedes is on a scale of 1:24 so that is quite a size (about L 8, W 3.5, H 3 inches or 20 x 9 x 7,5 cm).
This Majorette is about the ambulance theme. We didn't have it on the list yet, but it is of course perfectly suited for light and sound.
Majorette always has very sturdy die-cast cars with a lot of detail. This ambulance has transparent windows and a detailed interior.
The rear doors open to load and unload patients, adding another element of pretend play.
The tires are real rubber and ride well. It is a nice little car that fits with many other toy cars for toddlers such as Hot Wheels and of course other Majorette cars.
They also did a good job of hiding the sound system in the tapes. When you push the front wheels down, the sound turns on so you don't have any ugly push buttons on top.
This keeps the ambulance looking like a real ambulance.
He is about 15 cm (6 inches) long and that is 1:43 scale. This small size and hard exterior makes it slightly less suitable for babies and small toddlers, but perfect for children from 3 years old.
This is another children's car with a sturdy seat. This makes it great fun for kids who are between 3 and 8 years old.
They can drive around with their friends or siblings!
We liked that they gave the parents some extra safety assurance by giving them a remote control.
This gives parents total control over the car in the event that their child is inexperienced with driving or has a collision.
Even if your child is driving the vehicle, the remote can take control at any time.
The top speed that this trip on the car can each be 6 km / h. Children can move backwards and forwards and steer the car in any direction.
There is also a sound system built into this car toy. You can connect devices via an Aux plug-in or listen to the radio.
We liked that they have also implemented a screen that provides you with information.
These include details about battery life and whether the lights for the car are on or off.
What age are these toys recommended for?
3 years
What makes these toys stand out?
Parents are also happy to find that they can be in control of the vehicle at any time.
A wonderfully detailed 1:18 scale toy car (12,48" x 4,65" x 2,4" or 31,5 x 11,8 x 6 cm).
It is a die-cast body with independent suspension system and rubber tires for good traction.
It is not an RC car for the grass or a dirt road. Like the real F1 cars, it performs best on tarmac.
It is recommended from 8 years old although could be a little younger if you play with it together. It can go 9 km/h.
Rastar is a renowned brand in the RC world as good toy-grade cars.
Also read: these are the best F1 toy cars we could find
What are emergency services without an ambulance? The injured dolls must of course be taken care of and taken to hospital.
There are only a few Bruder ambulance vehicles, but this is certainly the most popular one and comes with a stretcher and a nurse.
The nice thing is that the roof can be removed so that you can play on the inside more easily, which is a good thing because there are all kinds of cabinets on the inside and places to store tools.
A great playset to play with emergency services.
Bruder toys are very large. A lot bigger than Kinsmart and even Bburago. That in itself makes it very nice, also for toddlers and just school children to play with.
It also makes it difficult to combine it with other toys. The scale of 1:16 is very large so a lot bigger than most toy cars.
But my son has put everything in the back to transport from blocks to Playmobil horses, so it makes it fun again.
A spicy set, but with 564 pieces still good for school children. It says from 9 years old but as a project to do with your 7 year old it's fine.
You get not one but two cars in this set:
the Mercedes-AMG F1 W12 E Performance
and Mercedes-AMG Project One
There are also 2 minifigure drivers so they can race against each other and the wrench is a nice detail.
The cars are approximately 1,5 by 7,5 by 2,5 inches or 4 cm high, 19 cm long and 7 cm wide.
Some of the LEGO sets where you make a branded car, like LEGO Technic are very large and more for display. This is clearly more of a set to build and play with.
The cars are also the toy size as you are used to from other LEGO cars.
If you want to put them as a model car, the size and detail are a bit disappointing.
This is really a toy car, no confusion with a model car. And very fun to play with because of the pull back action.
Although the detail on the outside is quite fine, the interior is not so well finished. But a nice detail are the rear doors that can be opened with some packages in the back (taped).
It is sturdy die-cast and the front doors can also be opened. It rides quite well due to its weight and the pull back action works fine, so far no problems with the firmness.
What a great detail in this Mercedes classic, the 300 SL from 1954.
Everything can open and the winged doors are of course great, as is the bonnet that opens backwards.
What a beautiful car to see, and it also drives very well with the rubber wheels.
Conclusion
Mercedes has released a number of great models and with these toy cars you can play with them again. Whether you want a new model or an old classic.
Also read: these are the best toy cars we've reviewed