9 best Playmobil Country farm toys rated
I enjoy writing these articles for my readers, you guys. I don't accept payment for writing reviews, my opinion on products is my own, but if you find my recommendations helpful and you end up buying something through one of the links I may be able to receive a commission on that.
More information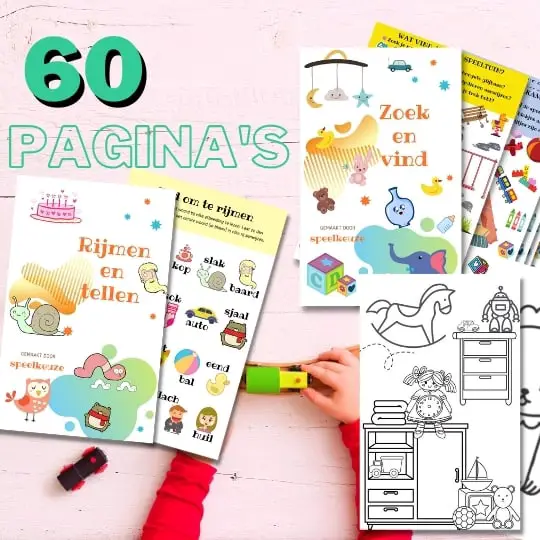 Always something to do for the holidays or rainy day?
Play Choice now has the ultimate activity book collection, with over 60 pages of fun coloring pages and educational puzzles.
One of the nicest toys brands for your imaginative child?
That's not so hard Playmobil is a great toy for every child. As you can see from the pictures I took of it, I use a lot of Playmobil Country in my Youtube videos.
You can go in so many ways with it in fantasy play.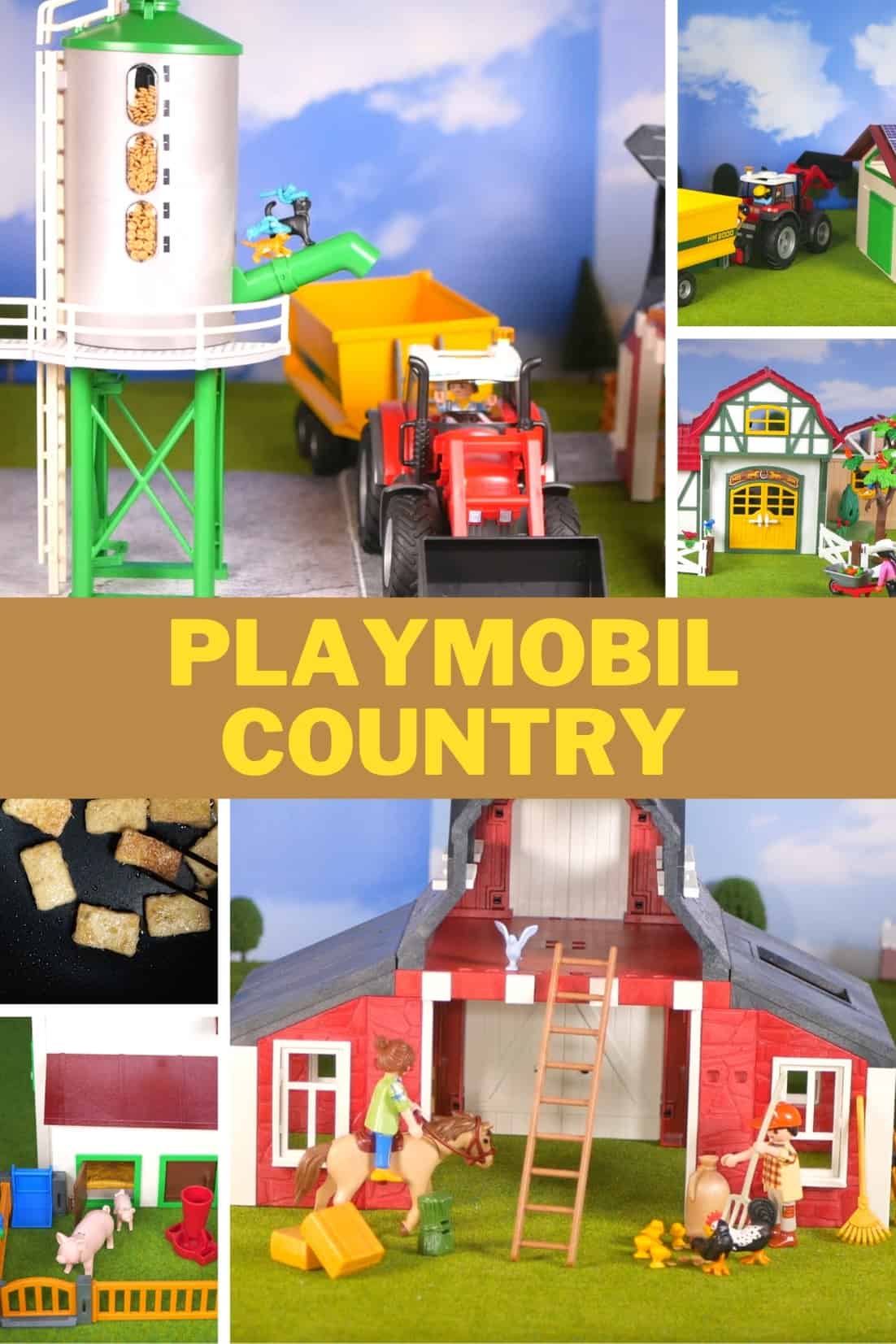 There are so many different series with a very wide range, so that every child can agree with a certain theme.
However, I think the Playmobil Country series is the most educational and secretly also the most fun.
I will also explain why: children really enjoy learning how to take care of animals.
While playing, children also discover what happens on a real one farm.
In any case, they learn that a cow gives us milk and how to feed the chickens.
And how do you take care of a horse? Do the goats also give milk? Are sheep sheared and is there sheep's cheese?
Children can go through good toy farms also learn all the animal names and names of the tools on the farm.
They learn in the bargain that apples, strawberries, carrots and kale really come from the land!
For all these reasons I have made a top 9 of the best Playmobil Country sets for you.
My first from the top 9 is the overall best Playmobil farm set.
This beautiful Country Farm is very complete! He has, among other things, a silo and a winch for the hay bales.
Read more about these wonderfully extensive farm sets in an extensive review.
But first let's take a quick look at the top 9: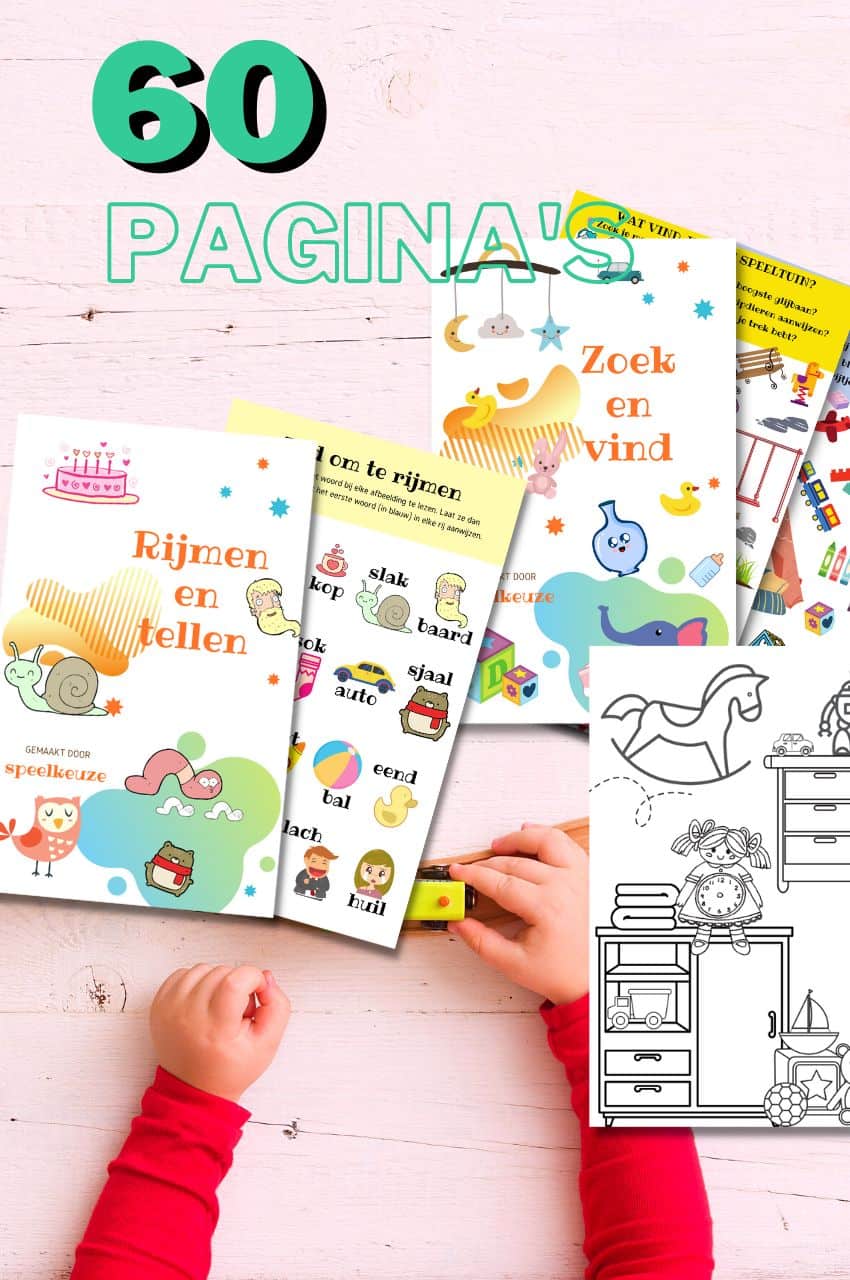 A play theme in your mailbox every month?
Fun play tips, activity books and more, with the first email being our free mini-guide "educational toys"
We will only use your email address for this newsletter and respect your privacy
What should you pay attention to when purchasing a toy farm?
At Playmobil we of course know that you buy high-quality, perfect toys and that it has a very good reputation as a large manufacturer.
Playmobil has never had toys - and since 1974! - have to take it off the shelves.
They do not make toys with sound or batteries - and that is a very conscious choice. As they say, they make 'a basis that a child must bring to life itself'.
Playmobil toys are practically indestructible and usually last for generations.
Most Playmobil toys for children from 4 years are recommended. However, always check the age on the box.
It is also good to know where your child's interests lie.
For example, Playmobil has a City Life series, which shows everything from everyday city life; include a school, a hospital, a construction site (more ideas here) and, for example, also a pleasant play park.
The City Action series has everything to do with police vehicles and action.
The Family Fun series highlights themes such as vacation, camping, bungalow with swimming pool and all kinds of great attractions.
Maybe your little one prefers a tractor and the tools on the farm. It may also be that horses prefer or take care of the other farm animals.
Then of course you go for Playmobil Country!
Playmobil is also at a fairly low level when it comes to building. This way you can assemble a large set for them yourself, but if your child is a little older you can also gradually start to assemble it together.
Best Playmobil Country farm toys rated
Now let's look at our top picks of Playmobil Country farm toys.
What makes these items so much fun?
Overall best Playmobil Country farm set: Large farm with Silo 70132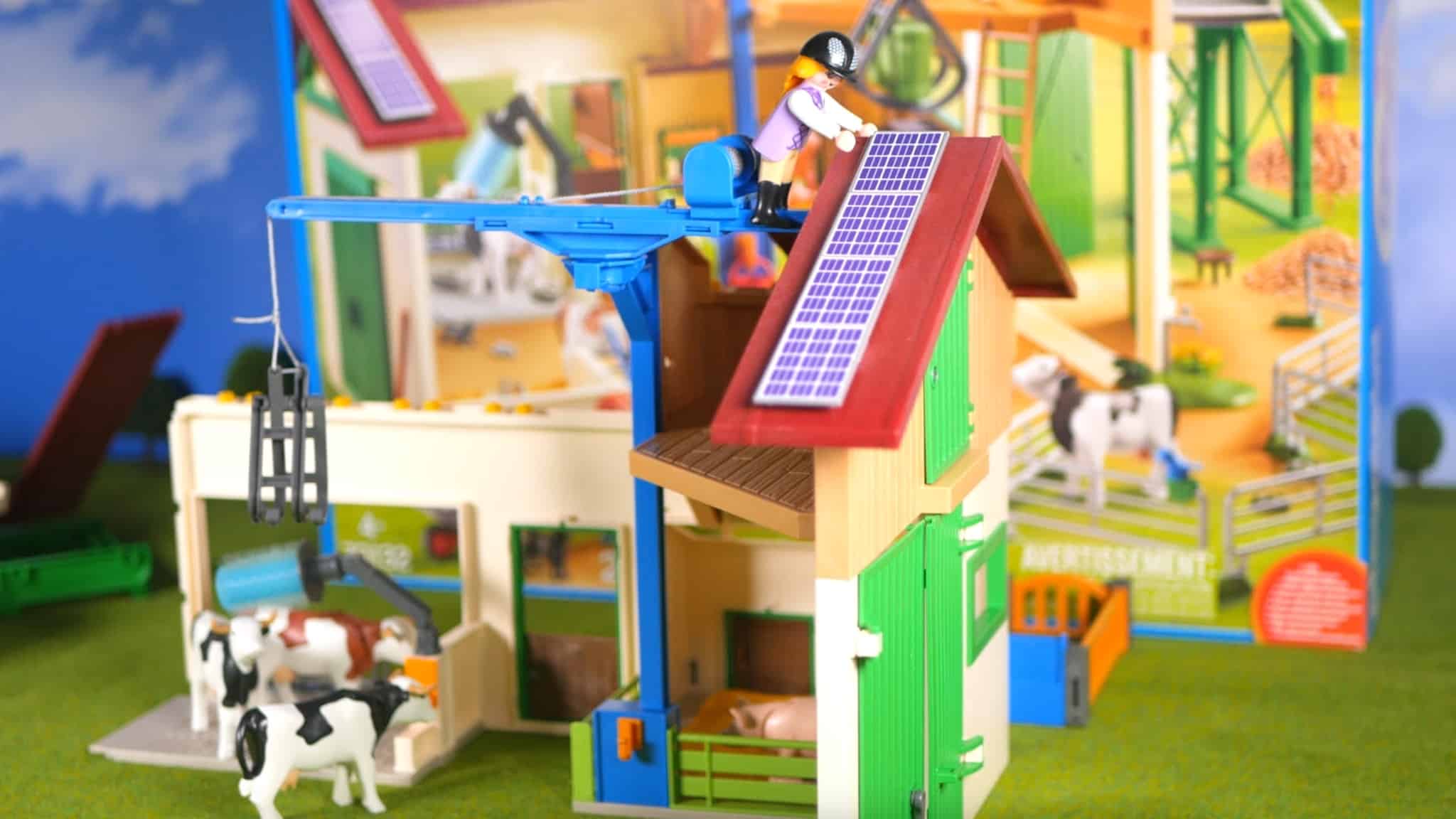 This sizeable Country Farm is equipped with a large silo. That is also the reason that this is the most comprehensive set.
As far as farm building is concerned, I like the riding club that is a bit further up in the article a bit more fun, but the silo and the high crane to grab things from the hayloft make this a set that has more to do with.
The farmer family has built a nice stable for the pigs, with a light function, so that the piglets stay nice and warm.
There is a milking machine and even a washing place for the cows; really everything is there, on this new farm from the Playmobil Country series.
The farmer moves the hay bales to the hayloft with the winch - which can be swiveled and moved - and the silo can be filled and emptied.
In this video I am building this set because the riding club has become too small and a bigger farm is needed:
The little pussy keeps an eye on the milking machine! After all, the cows will soon have to be milked.
A great and complete farm, suitable for children from 4 to 14 years old.
Check prices and availability here
Best Playmobil petting zoo: Playmobil Family Fun Large petting zoo 70342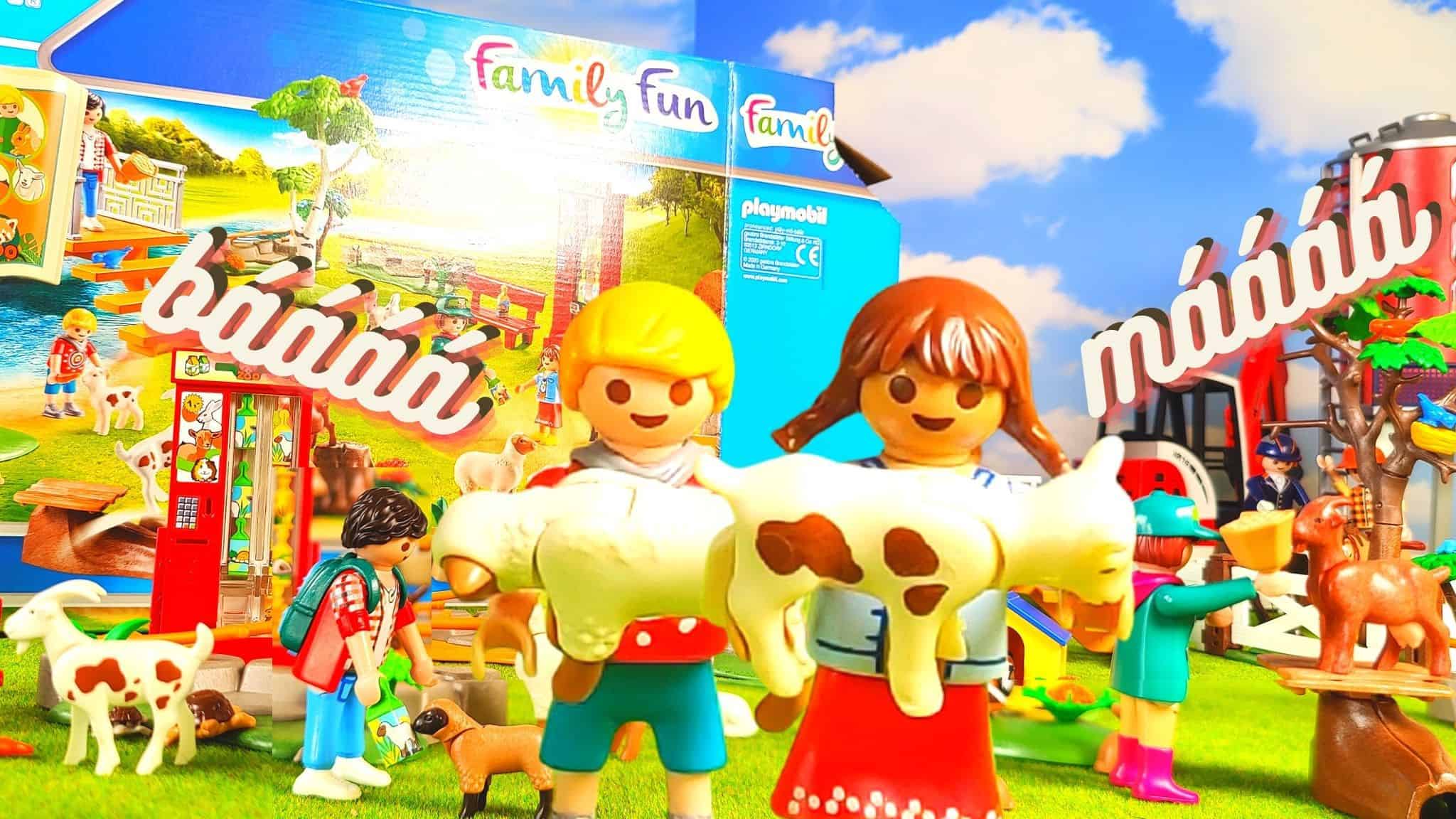 In our opinion, the best Playmobil petting zoo is the Family Fun Large petting zoo from the 'Family Fun series' by Playmobil.
All animals participate!
The latter is therefore not from the Country series of Playmobil, but it is recommended in the theme.
A highlight during every visit to the zoo is the petting zoo for the kids.
The animals can be stroked and cuddled on this large Family Fun Large petting zoo.
The children get food from a feeder and then they can quickly go to the animals to give them treats.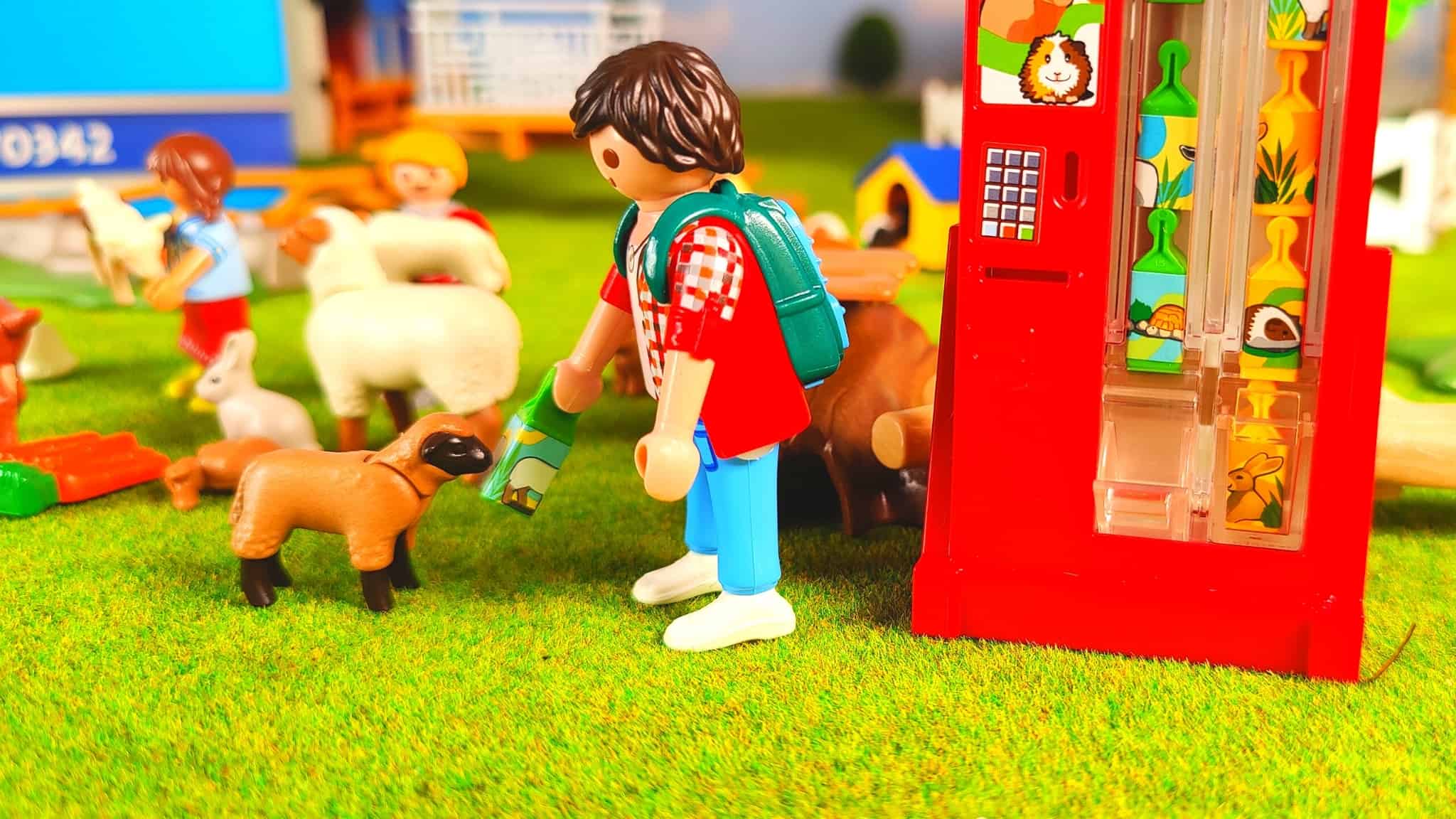 The kids run towards the children, because they are always hungry!
Feeding animals is so much fun. Guinea pigs, rabbits, sheep and goats, the children do not miss a single animal. Parents have a good view of their children from the high bridge.
There is a large feeder in the yard and the loose fence can always be put in a new setup.
The Family Fun and Country series from Playmobil have a lot of overlap when it comes to animals.
So you can buy great sets of different series, it is good to play and combine with everything from Playmobil!
Best Playmobil mountain adventure: Playmobil Country Mountain hut 5422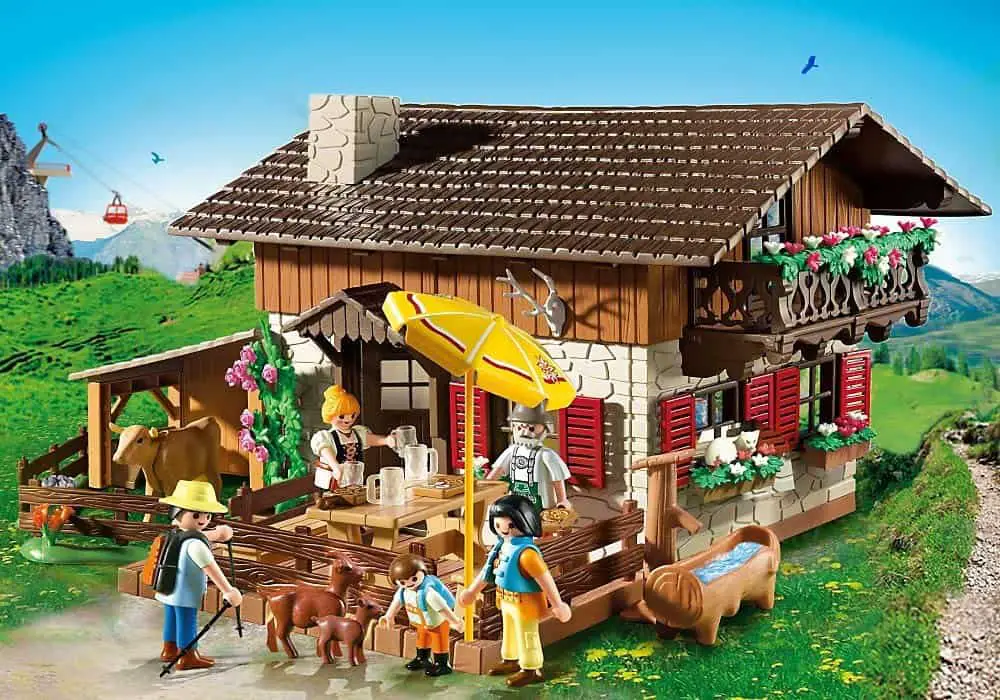 The Tyrolean Country Refuge is a cozy mountain farm, where there is also room for guests who want to experience farm life in the mountains up close.
Brr, how cold it is outside! Fortunately, it is wonderfully warm in this log cabin.
This Tyrolean-style house with red window shutters and flower boxes looks so cozy that you will want to spend the night there!
The farmer's wife likes to pour you a glass of milk or prepare a delicious meal for you, while the farmer plays his accordion.
Here you can see the unboxing:
The cows and the kids are eager to be fed by you, in exchange for a glass of fresh milk.
The cat sits close to the fire and purrs lazily. This very nice set is suitable for children from 4 to 10 years old.
Best Playmobil Country shed: Barn with silo 9315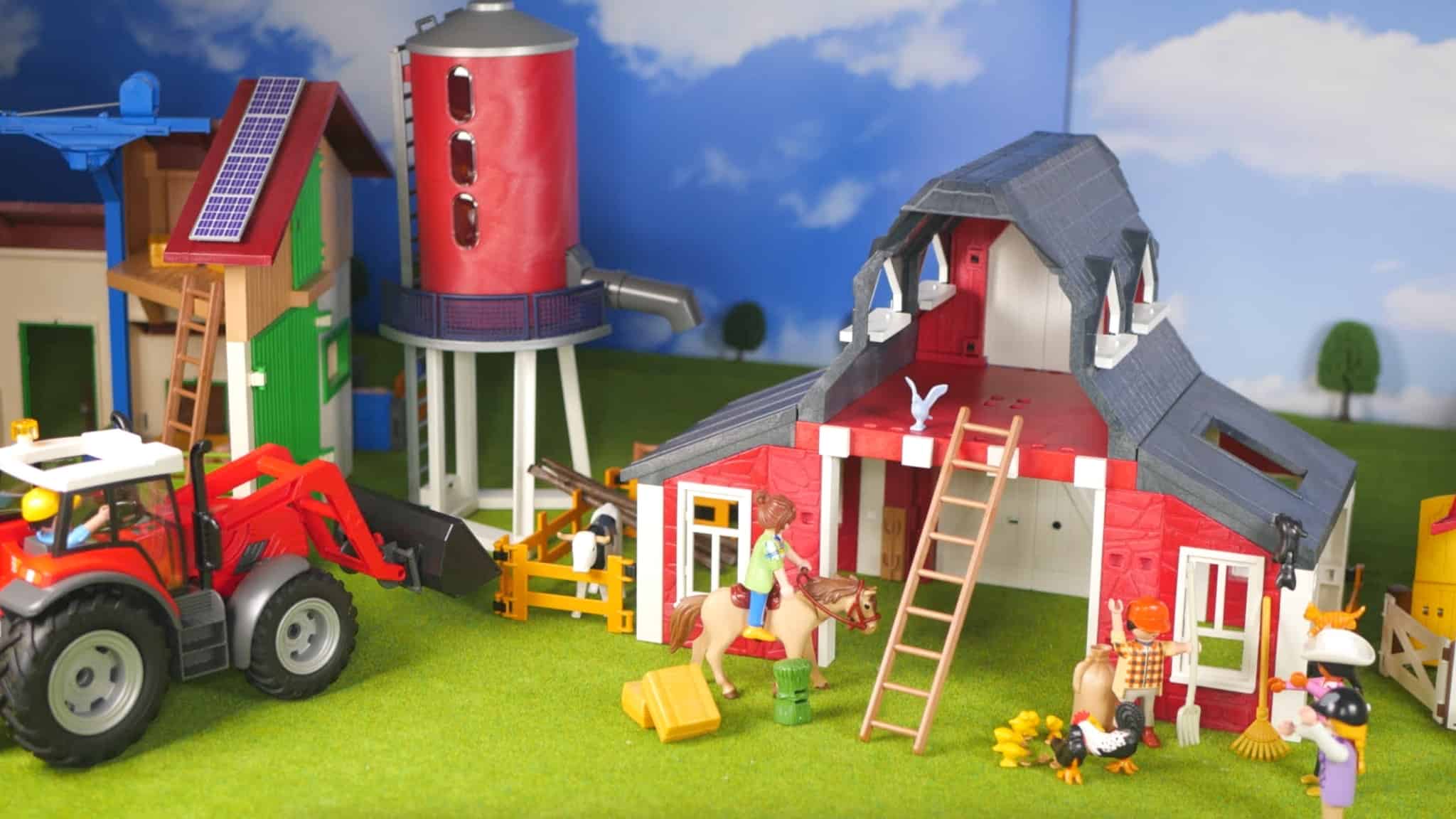 This large Country Barn includes a farmer and his wife who work hard to keep everything up to date in this beautiful red barn.
There are many animals around, all of which need to be taken care of. The hens and their chicks are waiting for some corn, while the horse needs to be brushed.
It's the sturdiest building of any set I've seen and a bit more compact and easier to move.
That makes it a good choice for children who sometimes want to change their play location, such as cozy downstairs or in his or her room (or in the attic!)
There is a bit less than with other sets, and playing with it is especially fun if you already have some more farm stuff (not necessarily from Playmobil of course).
I have a bit of mixed feelings about it. On the one hand, the building is great and the fact that it also includes a silo makes playing a lot of fun.
Incidentally, I would recommend something big to put under the silo because the super small grain grains really go in all directions.
Slightly older children can probably make sure that they always drive something under it, such as the Playmobil tractor with loading trailer.
If your children are a little younger, you may want to leave that grain out during play, or put the set in a large container with raised edges or something similar.
On the other hand, the building is a bit bare, but your kids will have enough imagination to do something fun with it :)
There must be hay in the feed trough and the cows must be milked.
Climb the ladder to get to the hay shed. But maybe first rake some hay together in the yard!
What a lot is involved in farm life… Lovely toys for kids from 4 to 14 years old!
Check prices and availability here
Best Horse Transport: Playmobil Country Horse Trailer 6928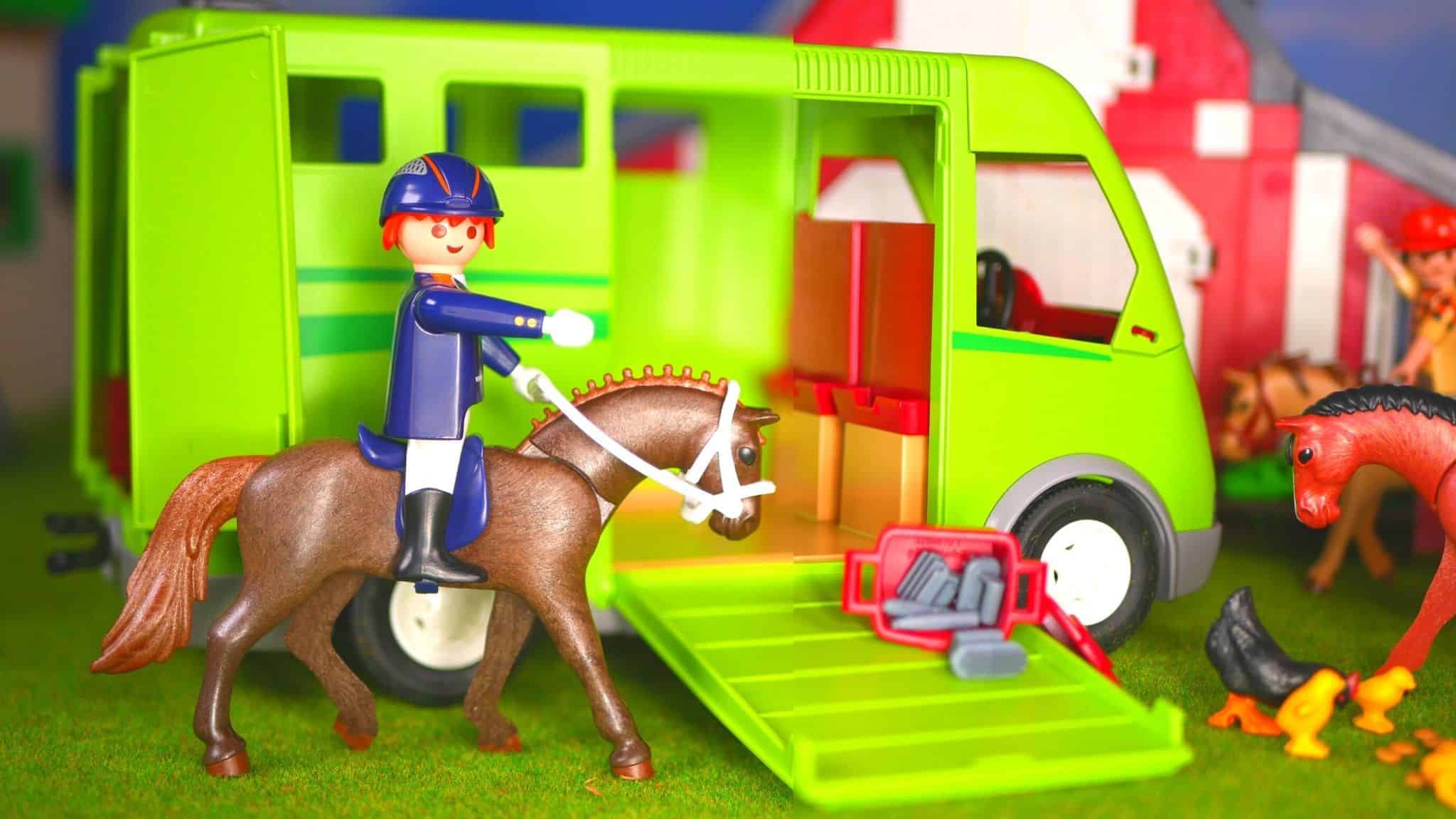 Lots of fun for the little horse lover with the Country Horse Trailer.
With this trailer you can transport 2 horses and the rider and possibly someone else take place in the front. There is only 1 horse included, but you may already have some of some of the other sets on the list here.
The car has a removable roof and a folding ramp, the hinged rear doors can be opened completely and there is storage space for suitcases and bags.
This unique set consists of no less than 56 accessories and is perfect for children from 4 years old. Especially for the real horse fans!
Check prices and availability here
Also read: Best toy horse trailer | This is how you choose the best set for your child [Review]
Best Playmobil Country horse set: Riding club 6926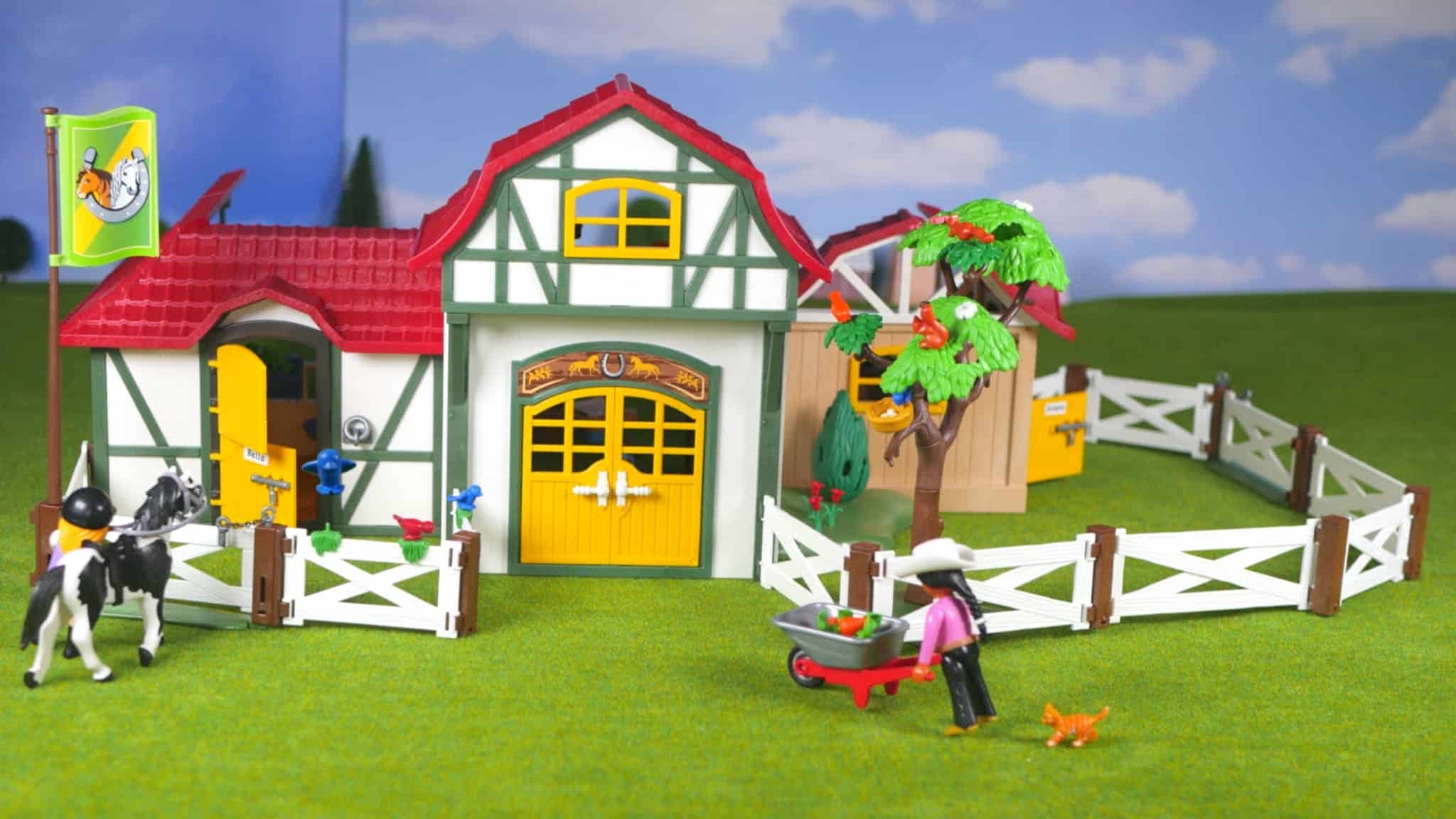 There is so much to do at the Country Riding Club: the stables have to be cleaned and the horses have to be looked after.
Real horse fans love this. The horses may first be taken out of the boxes and then taken to the spacious pasture.
Now it is time to clean the speakers! When this task has been completed, the horses can be saddled and it is time for a nice, long ride.
Here I build this set completely:
Although it may not be a farm but actually a horse stable, I actually like this building the most. It is nice and big and there is also a lot to do with everything that comes with it.
There are also different vegetables so that it can become a kind of farm in play.
A dream set for all horse lovers, with two lockable stable boxes with a door so that the horses can trot directly into the meadow.
And lots of fencing that you can also remove to make a fence for the horses where you can train them, and there are even leashes for a horse and the young foal.
In the large tack room there are many realistic horse accessories and accessories. Suitable for children from about 4 to 12 years old.
Best Playmobil Country tractor: Large tractor with trailer 70131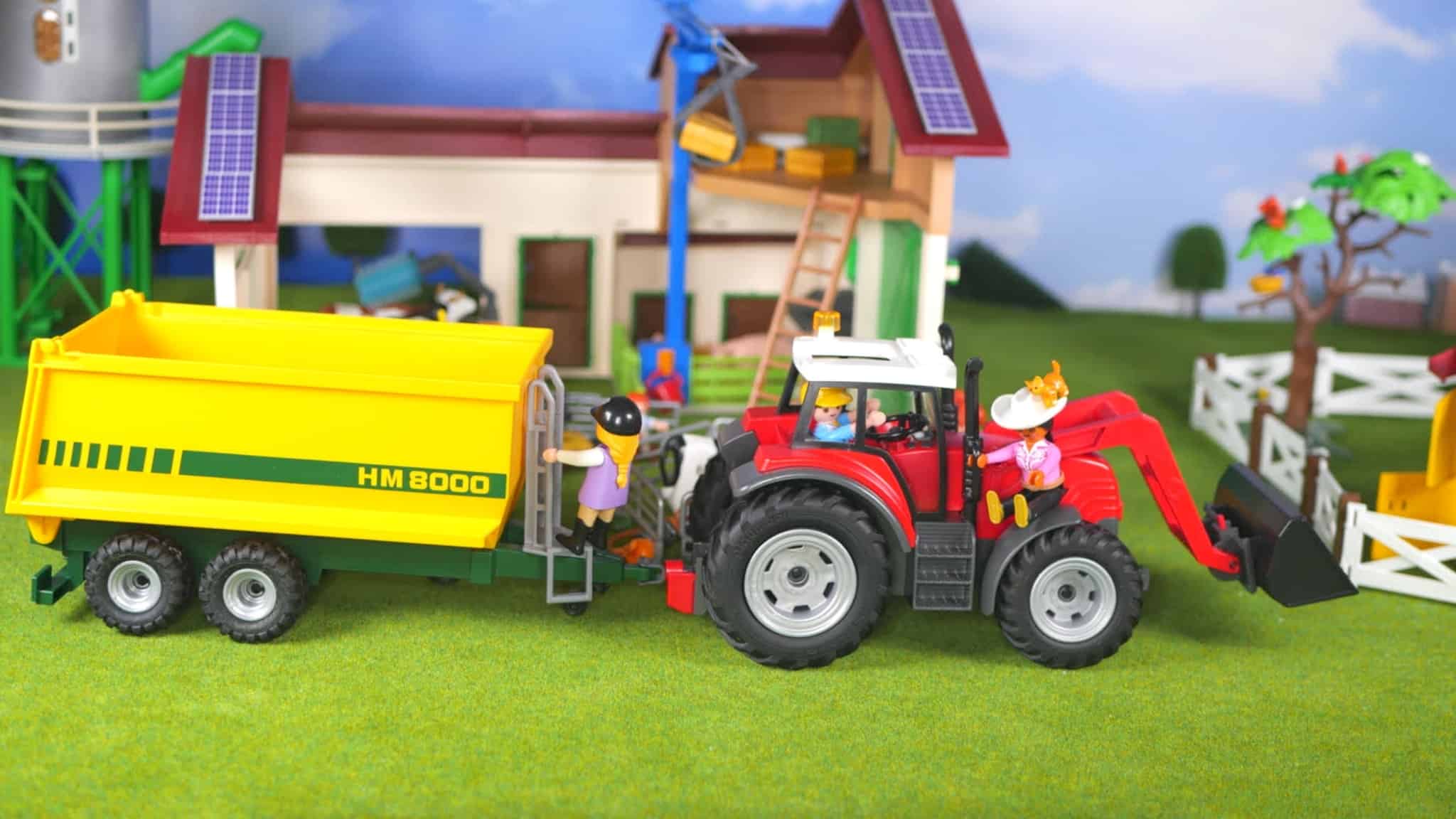 How beautiful it is, this large Playmobil tractor with trailer!
The roof of the tractor can be folded forward to accommodate the farmer.
There is a tow bar on both the front and rear of the tractor, but also at the rear of the trailer.
Here the tractor is put together:
The huge yellow body can be mounted with various attachments using the movable insert.
Fill the bucket with hay for the horses on the farm, or corn for the chickens! You can do a lot of work with this beautiful red tractor!
I think a must-have if you also have the barn with silo or the big farm with silo because you want something to put the grain in of course.
It is actually quite detailed, something you can see when you put it together.
And because you can put it together, it can also be taken apart again, so that you can play that he loses a wheel or something like that :)
Check prices and availability here
Best Playmobil Market: Playmobil Country Farmer's Market 6121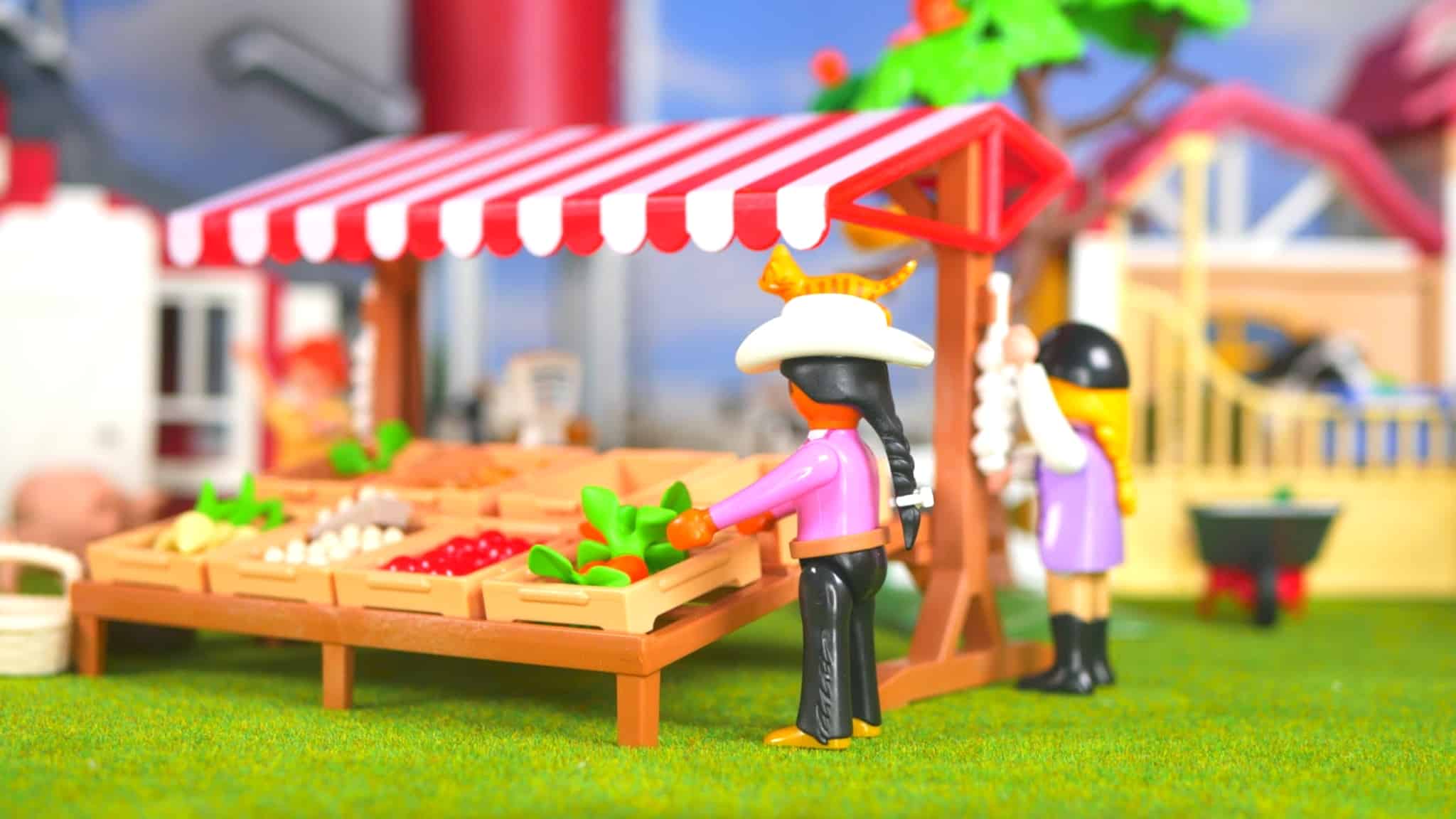 We think it is a winner, this Country Market stall.
The farmer drives to the market with his stocked market stall. At the market he offers his fresh vegetables, fruits, sausage and cheese specialties, fresh from the farm.
The customers are happy with these farm-fresh products and are happy to buy from him!
At the end of the day, the farmer puts all empty fruit crates and fruit baskets back in the bins and then happily drives back to the farm.
In this adventure together with the Little People farm I build the farmer's market to sell the grown vegetables:
This market stall has a scale and cash register, a removable roof, and comes with crates for fruit and vegetables, eggs, 2 figurines and much more!
Suitable for children aged 4 - 14 years.
Check prices and availability here
Best cheap Playmobil Country package: Children with small animals 70137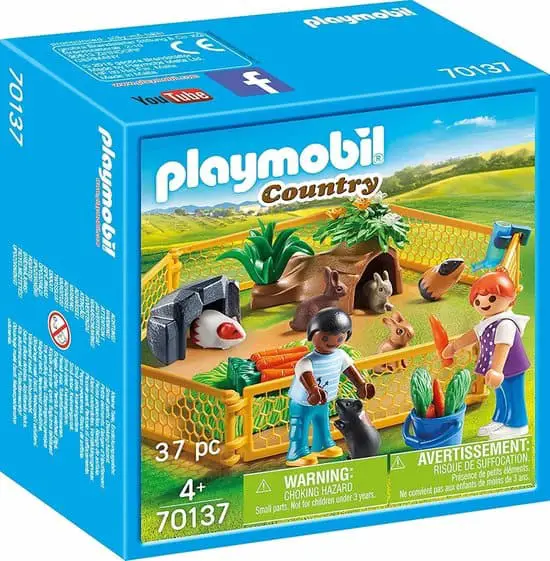 What a great addition to your farm, this Country Children with small animals.
The children really enjoy taking care of the guinea pigs and rabbits.
The boy and girl spoil the animals with carrots and other vegetables. A nice activity!
The recommended age is a minimum of 4 to 14 years.
Are Playmobil toys good?
Hell yes!
As far as I am concerned, it is one of the best toys out there.
Playmobil sets are imaginative and contain different kinds of themed games to learn and combine.
Your child will love it and spend a lot of time with this toy as it stimulates creativity and imagination.
Why is playing with a farm good for a child?
We think it is important that a child learns how to take care of animals: this stimulates the development of a greater empathetic capacity in the child and that will certainly benefit him in real life.
Farm animals, with all their bright colors, traits and sounds, can also make a big contribution to your child's vocabulary.
Making sounds with your little animal and naming which sound belongs to which animal contributes to the language development of your toddler or toddler.
We also think it is important that children do not lose their connection with nature. They have to learn where milk, cheese, vegetables and fruit come from and how these products are made.
Their interest is thus aroused and continues on trips to the petting zoo and in nature.
Is Playmobil suitable for 2 or 3 year olds?
We think most 3-year-olds can handle it, but maybe put some of the little pieces aside to start with.
When your child is 2, you could start buying some Playmobil 123, such as this Farmer with tractor and trailer.
Is Playmobil still popular?
Absolutely!
Playmobil has sold more than 1974 billion copies since its introduction in 3.
According to the Playmobil website, the turnover in 2020 was € 676 million. The toys are sold in nearly 100 countries worldwide.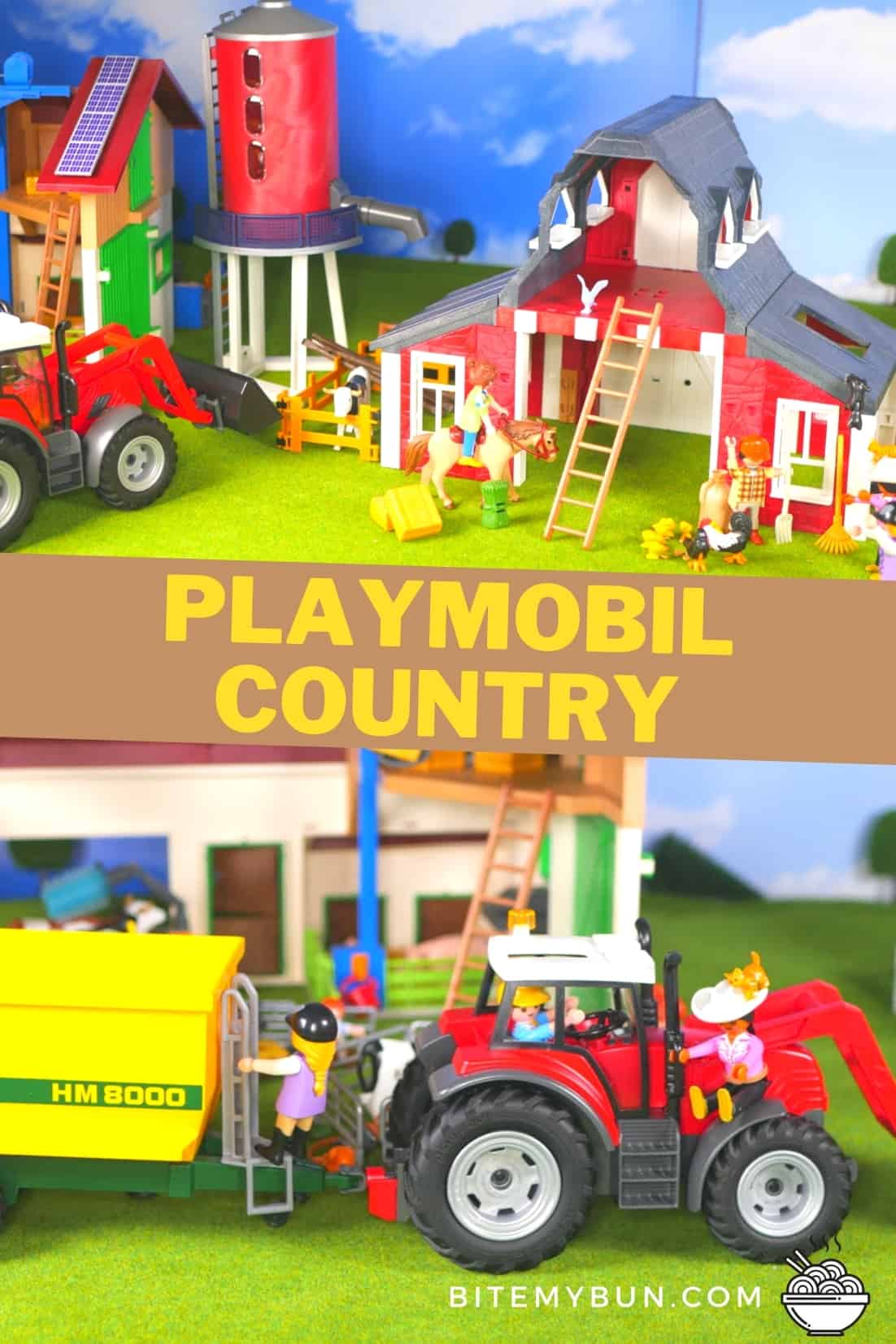 That's why you go for Playmobil
A Playmobil toy farm is a sustainable item that should not be missing at your home; it will certainly remain fun for future generations!
Children in different age groups love to discover all there is to do on a farm.
While playing, they can put their imagination into it - through role play - and the child develops an interest in nature
Did you know that regular role play benefits the development of your child?
It not only helps your child develop cognitive skills, but also build their vocabulary and language skills.
Most children simply love toy farms, but also love Playmobil!
The accompanying Playmobil figures, machines, vehicles and animals are also very attractive to them.
Why not combine the useful toys with the pleasant toys?
Yes, and then you choose a Playmobil toy farm.
Looking for even more toy fauna for your little animal lover? View our review of the 10 cutest toy animals for every child.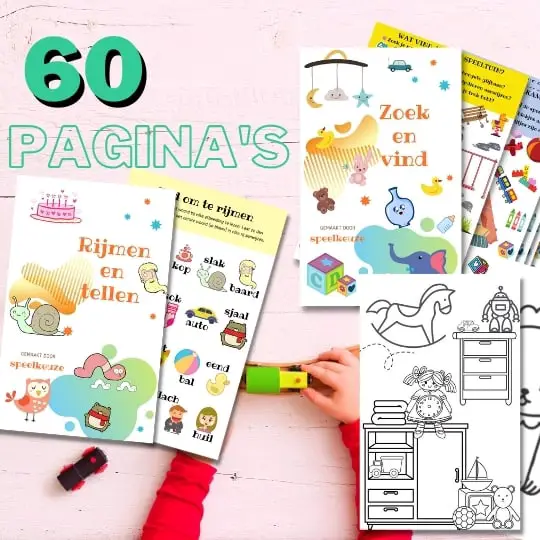 Always something to do for the holidays or rainy day?
Play Choice now has the ultimate activity book collection, with over 60 pages of fun coloring pages and educational puzzles.
Joost Nusselder, the founder of Speelkeuze.nl is a content marketer, father and loves trying out new toys. As a child he came into contact with everything related to games when his mother started the Tinnen Soldaat in Ede. Now he and his team create helpful blog articles to help loyal readers with fun play ideas.