12 Best RC Cars: Remote Controlled From Electric To Gasoline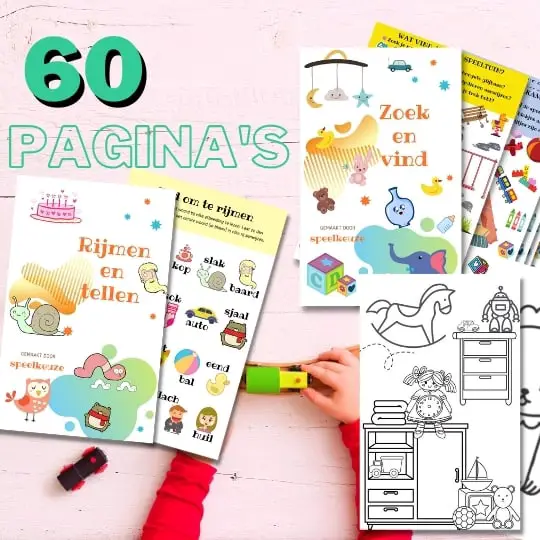 Always something to do for the holidays or rainy day?
Play Choice now has the ultimate activity book collection, with over 60 pages of fun coloring pages and educational puzzles.
The world of remote control cars is huge. There are hundreds of different ones RC models to choose from, and they range in price from about $40 to well over $1.000.
It can be overwhelming when you're looking for the right one RC car, because there is such a wide variety available. And with so many options, it's hard to know which ones are worth your money (and time).
I've put together this list to help you find the best one RC find a car that suits your needs and budget. If you're just getting started with these vehicles, or you already have some experience but want something new – I cover everything here!
From the kid who just wants something to race to the hardcore adult hobbyist with a bigger budget, there is a RCcar that suits you.
But when you buy them, especially the more expensive models, there's a lot you need to know (e.g cars battery powered or gas powered, whichever is the fastest RC-cars intended only as drift cars, etc.).
And there are different types RC-cars that specialize in different things, like a rally car or a drift car or just specialize in the fastest, remote-controlled ones auto that is available.
The rc car most will like is this Arrma Granite, a 1:10 scale monster truck with a lot of power, a good one for those who want to go outside and cross over sand and grass.
But of course there are more good models, even if you have a smaller budget or want to go for a more racing model.
Here are the best RC cars, then I'll go into more detail about each model, along with all the important information you need to know about them:
RC car Buyer's Guide
Before getting into the hobby, it's best to get an overview of what's out there and then build your knowledge on that foundation over time.
There are several oddities about it RC-vehicles essential for understanding the type auto that you want to buy.
The first question that usually comes from anyone new to RC-cars is:
'Which RCcar is the best thing to buy?'
This is actually a great question, but it's put in a little bit wrong.
The right question is actually: which type RCcar do you want to buy?
Before you get a RC choose, you need to understand that there is a big difference between toy grade and hobby grade.
The latter is much more expensive, but as you can expect, they are more durable, faster and generally better. We'll cover both types in this short guide.
There are different categories RC-cars, each with a special function.
Here's a basic overview of the major categories RC cars:
buggy: a cross between street and off-road RCs are buggies. They work very well on flat surfaces and have just enough height for off-road riding. However, the off-road experience will be much slower.
Drift: Drifting RCs are similar to normal cars that use slick tires to roam around corners (which could be very useful on some tracks). Controlling an RC to drift correctly is difficult.
Street: On flat, paved surfaces, road cars are generally unmatched in terms of speed and turns. However, street cars suffer a lot on rough terrain and some are completely useless on non-flat surfaces.
Trucks: Similar to traditional monster trucks, RC trucks are best suited for tough off-road driving. However, they are very slow on the street.
truggy: these RC are actually the opposite of Buggies, as they are more suited to off-road than street.
crawler: RC Rock Crawlers able to climb difficult terrains: rocks, mountains and insurmountable surfaces with ease.
There are other classes of it RC-cars such as pans, tours, scrawlers, SCTs and others.
But these are more for enthusiasts and special circuits that you will undoubtedly learn if you manage to make your own RC or build competitions.
Once you get the right one RC you may find the hobby very addictive.
This is especially true if you find a local race track or obstacle course.
Several modern ones RC-cars are designed to deliver some fantastic performance, especially when in the hands of an experienced driver.
As you increase your skills as a driver, you will better understand which vehicle offers you maximum options for your needs.
Progress has been made over the years RCtechnologies have increased dramatically, increasing the driver's level of driving skills.
As you look through the list above, you will see almost every category RC-car.
Each of the chosen cars has a set of features that are very useful for its terrain specialty.
While some of them are more expensive, we've made it a point to even list those on a budget to give an amateur a good starting vehicle.
Toy Grade vs Hobby Grade
The first decision you need to make is whether you want a RC-toy quality car or a RCgoing to buy a hobby class car.
The stuff for toys are what you find at Wehkamp and other department stores.
These vehicles usually have a great look, but most of the time the benefits pretty much end here.
The vast majority of them are made very cheaply and have very limited capabilities.
Toy class RC cars
Toy grade RC's generally have very low top speeds, poor steering, and rudimentary suspensions if they exist at all.
What that means is that whoever uses the vehicle is likely to get bored with it quickly and toss it to the back of the play chest in no time.
Most toy class vehicles will not pass through grass or rough terrain.
They will not climb obstacles and they go too slow to have fun for a long time, even on smooth surfaces.
And the worst of the toy grade RC, they cannot be upgraded or repaired.
If your child likes it enough to keep using it, they will eventually break it.
And when that happens, you throw it in the trash and end up with a sad little boy (or girl).
Most toys-class RC's will cost you between 40 and 100 euros, so you're talking about a lot of money for something that ends up in the trash.
Notable exceptions to this are the London Drift Car and the Rock Defender.
While it's still nowhere as good as this hobby-grade crawler, it's surprisingly capable for a truck of its type toys, and with the small price tag it's a pretty safe option if money is very limited and if that kid is of a slower, more technical type auto keeps.
Hobby class RC cars
Let's talk about hobby class cars. By switching to a hobby grade RC there are a number of important advantages.
First and foremost, they are more reliable and repairable, protecting your investment.
Another advantage of the hobby class RC's is that they are upgradeable.
So as your skills as a driver grow, so can the vehicle's capabilities.
For example, children can grow along with still the same ones RCcar that they used to start when they were three, as you are able to upgrade it as its skills increase.
With RC-cars of hobby class there is really no limitation when it comes to costs, but you can get into some nice hobby class for only 150 euros RC's steps.
Also read: best RC drone for your kid
Below are a few things to understand about RCcomponents.
This information may come in handy if you need replacement parts or if you want to try a custom one RC to make.
RC Motors with brushes or brushless
Currently all RC's motors that are brushed or brushless (brushless, sometimes abbreviated as BL). Among the two, brushless ones are the best.
Brushed motors run slower than BLs; hence most cheaper RCcars (particularly toy models) are equipped with brushed motors.
The rating for brushed motors is calculated from revolutions (usually denoted by 't').
Many of the stock engines in turnkey RC have a range between 19t and 30t.
Powerful brushed motors range between 5t and 12t. So the lower the turns, the faster the engine.
Some brushed motors are rebuildable and have an easy disassembly so that the brushes and springs are accessible.
Other brushed motors are closed (non-rebuildable, so called 'cans') and must be replaced as a whole.
Brushless (BL) motors are more durable, faster, and use battery power more efficiently. Therefore they are more expensive. BLs are classified by KV.
Unlike brushed motors, the BL KV ratings that are higher equals more RPM.
But just because a BL has a high CV doesn't automatically mean better.
Lower KV equals more torque which is essential for heavier ones RCvehicles such as trucks and other off-road/all-terrain vehicles.
Sizes and styles RC cars
Now that I've hopefully convinced you to get oneRChobby-grade car, I now want to explain the differences between the myriad sizes and styles out there so you can make a smart purchasing decision.
Size
Remote controlled cars come in all shapes and sizes, from a small scale of 1:64, all the way to a large scale of 1:5.
The most common size is 1:10 scale, which is what I'm going to recommend for a few reasons.
bigger RCNot only can they cost a lot of money, but putting a 10-pound, 80-mile-per-hour rocket into the hands of a child can cause significant damage to things like pets, cars or ankles, so I don't think they are a good idea for a beginner.
At the other end of the scale are some smaller ones RC's, such as 1:18 scale. Many people flock here because they are cheap and there seems to be a natural thought that small toys best suited for small people.
The problem with the size is that they are still far too big and powerful to use at home unless you have a huge basement or an empty garage for two cars have.
But they are still too small to handle most of the terrain you encounter outside.
99% of the time a child will have a RCcar in the backyard in the grass, on an unpaved driveway or on a street full of curbs and various obstacles.
Little one cars are essentially useless in all these circumstances.
So unless you live next to a skate park to only use them on the sidewalk, the smaller ones hit the spot cars unused.
I picked up a 1:18 scale monster truck, just like this one for a friend's kid for his birthday, and as far as I know, he used it once and never touched it again.
For this reason I feel that scale 1:10 RC-cars are a good place where you have the advantage of being able to use them on a wide range of terrains without the expense or dangers of the larger vehicles.
The only exception to this would be if the child has a large enough interior space to use them as I mentioned earlier.
In that case something like the 1:28 scale team associated trucks are a great option and a really cheap and fun indoor alternative.
What type of vehicle should you buy?
Now that I've recommended size, I want all the different types RC-cars that you can get within that 1:10 scale.
There's a lot of variety here, but I'm going to break it down into three main groups. You have cars on road, off road cars and crawlers.
I'm going to immediately take the on-road group off the table for the same reasons as with the 1:18 scale, as you are very limited where to use them.
Even if the child lives where they have immediate access to a nice, large paved area, most kids will quickly get bored with that limited application of just one type of use.
So that leaves off-road vehicles and tracks. Both can be a good option depending on what you think where you are auto want to use for.
In my experience, the majority of kids seem to prefer the thrill of going fast, setting up jumps, doing wheelies and donuts and all those things that go hand in hand with the typical off-road vehicles.
If you think your child would be more interested in the slower, more technical side of RC, then the crawler is the right choice.
The places these trucks can reach is extremely impressive and there is an endless supply of obstacles to challenge them.
The only caveat to the crawlers is that as I experience spending their time in such rough, rougher terrain, breakage is inevitable, so keep this in mind with this segment.
Because of the higher demands on these vehicles, you also tend to have far fewer options at the lower end of the price range.
300 to 350 euros is generally the starting point for this type of vehicle.
If you use it a lot, you must be prepared to carry out regular repairs with this truck. So just keep that in mind.
Which type is recommended for beginners?
So this leaves us with the off-road segment, which is what I recommend for the majority of new ones RC-owners.
Within the off-road segment you have a variety of vehicles:
You have buggies
You have stadium trucks
Short course cars
Monster cars
In addition, they are all available with two-wheel drive and four-wheel drive. What is the difference?
The difference between two-wheel drive and four-wheel drive is that the four-wheel-drive trucks are generally better suited to rough terrain, easier to drive in low traction environments, and more expensive.
The steerability is really only a big advantage for the fast, more powerful truck types that I wouldn't recommend for a beginner.
In the more modestly powered vehicles, the two-wheeled trucks are very manageable and cheaper.
The 4 × 4s have big advantages when you go up in speed and power and try to traverse the nastier, rougher terrain.
Now for your final consideration, what type of vehicle? A buggy, a stadium car, etc.?
My recommendation here has a lot to do with where you expect them to use the truck.
If it's going to see a lot of use in the grass and rougher terrain, then you'll want to stick with something that has a lot of ground clearance.
monster trucks generally have the most ground clearance, followed by stadium trucks, then a lot of variants where it doesn't matter, finally, buggies.
They have the least space off the ground.
On the other hand, the handling improves if you reduce your ground clearance.
If they are going to use them in shorter grass and smoother terrain then something like the short racer or buggy is best.
I'm a big fan of stadium trucks because I feel like they achieve the perfect combination of versatility in the widest range of terrains.
One of my favorite examples is the Traxxas Rustler.
It does well in short grass and is a lot of fun in dirt driveways, skate parks and bumpy sand areas.
In my mind it is one of the best values ​​in RC. It is super durable.
It's easy to work on and has appropriate performance right out of the box, plus it's highly expandable.
If you have a few extra euros to spend, you can... monster truck with two wheels, such as the Traxxas Stamped, or the Traxxas Bigfoot.
Traxxas Stamped has a longer chassis and bigger tires, so better suited to grass and rough terrain. This one has an upgrade of the electronics and a new body.
Another great option here is the Arrma Granite Voltage. It's a two-wheeled one monster truck which is not too expensive.
I don't like it as much as the Traxxas trucks, but for the price, it's terribly hard to find much to fault.
Top 12 RC Cars Reviewed
We will now discuss each of these cars further review:
Also read: the best toy racing tracks
Type: Hobby Grade
Although Traxxas has the RCmarket seems to dominate, I would recommend the Arrma RC-cars Don't forget- they are top quality.
While I am deeply saddened by the discontinuation of the Nero 6S, their Granite is a great replacement that is a ton of fun.
This little car can go fast!
It can go up to 95+ mph straight out of the box, and with tweaks, we have no doubt you could get it even higher.
It has a low and slim body that reduces drag and allows you to hit top speed, with tires built to grip the pavement.
In addition, it works very well on dirt and snow.
It's one of the coolest little ones RC-cars which is now for sale.
It's waterproof and it comes from RTR. It also has a great 2 year limited warranty.
Type: Hobby Grade
If you are the fastest RCcar that's currently available, you'll need to invest a bit in this Traxxas
Not only is the auto stylish and streamlined, but it also handles beautifully.
This auto hits 90 km/h in just 2,3 seconds and 160 km/h in 4,92 seconds – incredible!
To achieve such speeds, Traxxas partnered with Castle Creations to develop the Mamba Monster Extreme power system for the unique requirements of the XO-1.
The modified motor is only a few cubic centimeters so it fits into the beautiful design.
The TQi pairs with the Traxxas Link app for powerful tuning features that can even be adjusted by someone else while you drive for extreme precision.
If you want speed, the XO-1 is second to none.
If your child prefers to drive somewhere: check out these fun kids cars
Type: Hobby Grade
The Rustler XL-5 37054 from Traxxas is one of the nicest RC-cars that there is. It's the #1 selling 1/10 stadium racer, and for good reasons.
First, the waterproof electronics allow it to ride in all weather conditions, so you can run it through water, mud and snow without damaging the electronics.
Second, it comes with Traxxas Power Cell 7-cell NiMH battery.
The Traxxas Rustler Xl-5 is robust but still sporty, with a top speed of 55 km / h.
Underneath the body you'll find a Torque-Control slipper clutch, which allows the Rustler XL-5 to operate smoothly with consistent traction control.
There are three driving profiles and a user-friendly electronic speed control for high handling, allowing new or young drivers to develop their handling skills before using the full power of its Titan 12T motor.
It's also RTR (Race Ready) so all you have to do is pop in the batteries and you're good to go.
You won't find a better hobby RC find a car for less than 250.
Type: Toy Grade
While the company has many mediocre offerings, their Mazda Drift Car is a standout in the price range.
Mazda Drift is a very fast race auto with top speed of 40 KM/H. It's also not really fair to compare toy grade cars like this with hobby grade cars, but that's pretty fast for one auto if this.
The wide bumper at the front provides extra strength and protection should you drift out of the track.
Housing of the auto is interchangeable and is available in different colors and shapes. The body is made of a flexible, durable plastic PVC.
This model is made for beginners and advanced, even for children from 8 years old.
The orange Mazda style is the coolest of the bunch, and it's also the sportiest. It is also fast and durable.
And, as expected, it drifts wonderfully, allowing you to take turns without difficulty.
The battery leaves a lot to be desired, but if you or your child are just getting in RC cars steps, the Mazda is a good choice.
Type: Hobby Grade
Jamara is another popular one RC Car company for hobby enthusiasts and they have a nitro RCcar that is powerful, fast and reliable.
The Truggy RTR is it auto, and it's a great choice for big-air stunts thanks to its durable aluminum chassis, brackets and shock towers, and the Nitro Star F4.6 HPI engine, which pumps out power and lets you easily pull off huge long air jumps, backflips and high jumps.
Its large wheels and 4WD make it perfect for landing on even difficult terrain.
And, like most cars from Traxxas, Truggy Racer from HPI Racing is waterproof.
You also get a full, detailed guide to disassembling and reassembling the Truggy for easy maintenance.
Type: Hobby Grade
Another great petrol auto is this Carson Virus Buggy. A super fast buggy that uses an impressive 1.9 hp engine to power it.
It is a very good introduction to the world of RC petrol engines and the price is there too.
The grip and responsive steering mechanism in particular make it fun to go off-road with (it is a buggy). It is one of the best Hobby Grade RC cars for beginners.
It reaches 65 km/h which is a nice achievement.
Type: Hobby Grade
The Arrma Outcast 8S BLX is one of the newest RC-cars from Arrma and appears to use the same design as the discontinued Arrma Nero 6s line.
Except it looks weird ... not necessarily in a bad way, but ultimately unlike any other truck design we've seen.
It uses a '50s-style truck body with an aggressive-looking, low-seated chassis.
On-demand backflips and wheelies are available, making it easy to impress your friends.
Type: Toy Grade
You can get this Wonky Cars Drift for less than 50 euros.
It's nice because the housings are interchangeable with a huge selection of available versions.
They are made from a flexible, durable plastic PVC that can withstand impact and accidents and are easy to replace even if damaged.
The tires are made of rubber and can be replaced with another kind.
1/10 scale… it's really big!
Type: Toy Grade
This is a auto for when you want to drive around without worrying about bumping into something.
That could be because you really like it yourself, but it's also perfect for toddlers and preschoolers who don't know what they are doing yet.
This kind of 360 degree rotation cars you see it popping up everywhere, and the best brand for this type RC car is currently is Sgile.
Super sturdy so bumping or falling from something won't hurt it and it charges nice and fast (in 1,5 hours) so your child will never run out of battery (because they will often forget to charge it before they want to ride) ).
Oh, and charging is done via USB so you can do that anytime, anywhere.
That fast charging is also necessary because it can only last 25 minutes on a single charge. That is one of the major drawbacks.

But they also paid attention to safety with high-quality ABS materials that are non-toxic and environmentally friendly. The battery has short circuit protection and overcharge protection.
Type: Toy Grade
Although more of a kit then RC This car is a lot of fun to put together and go outside with.
Sure, it's toy grade auto so you shouldn't expect too much from it. Also the durability of the auto leaves something to be desired. It is no auto to collide with or bounce off things.
But, it's a fine one auto to drive and it steers quite well. If you just want to ride on the street, it's fine.
This way you have two birds with one stone:
a kit to assemble together and to see exactly how such a car actually works (also a nice entry into the world of hobby grade cars where parts are adaptable)
a good car for street racing
A 1:64 RC car, you don't often see them that small. Great for fun stunts on the Hot Wheels tracks, but also great to use on the floor.
A nice detail is the "turbo boost" to add extra speed, for example just before a loop.
The cars are suitable from 5 years, 4 could also be possible. We've driven it into the wall quite a bit and it's still going strong. Very firmly put together.
The booster does drain the battery quickly, so you may have to make some arrangements with your child about that.
Only the rear wheels are rubber and the front wheels are plastic. This is because it has rear-wheel drive, which makes steering a bit different.
You can clearly see that it was developed for use on the Hot Wheels tracks where steering is not an issue.
But because of the rear-wheel drive, it spins out of the corner very quickly, which my son really liked.
I'll show you my favorites to get you started. Or into the air. Or even on the water!
This car is remote controlled and inspired by the toy cars of the 80s. With this buggy you can perform cool tricks thanks to the large tires and sloping front.
The off-road buggy consists of 193 parts and stimulates creative thinking. The dimensions are (lxwxh) 28 x 16 x 13 cm.
You can download the CONTROL+ app to extend your playing pleasure even further.
Through the app you can drive the car, perform crazy stunts, take on challenges, play with sound effects and much more!
The toy is ideal for children from the age of 10.
But parents can also play with it, and will get nostalgic feelings because of the beautiful, retro colors and detailed stickers from the 80s.
Please note that you need 6 AA batteries to run the car, which are not included.
The Technic series from Lego offers children advanced building toys for fun and educational challenges.
Thanks to the realistic movements and mechanisms, children can learn about technology in an accessible but realistic way.
Get together and challenge your friends! Who has the best tricks? Who is the fastest? There is so much to discover about this car!
Features
193 parts
Stimulates creative thinking
28 x 16 x 13 (lxwxh)
CONTROL+ app
For children from 10 years and adults
6 batteries required, not included
RC car repair
There is one last consideration that I think you should be aware of.
As I mentioned earlier, one of the main benefits is for hobby class RC's that they can be repaired, and this is huge because they will all break sooner or later.
Ultimately they all do. With a toy grade RC you throw it in the trash, leaving you with a disappointed child and feeling like you wasted money.
The RCHobby class 's have the advantage of being repairable, but to take advantage of this you need to choose one with good part support.
And ideally one for which your local hobby store has the parts in stock.
If this is the only one RCcar is the kid's, they're going to be devastated if they have to wait a week or more for parts to be ordered, so being able to get the parts at your local hobby store is a big plus.
In my case, if I have a RC-car broke down, I have plenty of other ones to use in the meantime, and I can hardly ever get to my local hobby shop when it's open.
So for me my only concern is there is good support for parts online.
Part support is also why I wouldn't recommend some of the cheaper off-brand RCs available from places like eBay, Amazon, or any of the many Chinese retail sites.
Some of those vehicles represent great value for money, but no child wants to wait a month for parts to come out of China if they break something, if at all.
So for their first RC, stick with a brand with local support.
Hopefully you are now well equipped to pick out the perfect RC car that is sure to make someone happy.
I have links in the comparison table with all the vehicles that I have listed, along with their specifications.
FAQ
What else should I consider before buying an RC?
How you control your RC greatly affects some of the other functions you need for it.
For example, if you want to drive the vehicle from anywhere, you might want to check the RC's crash score.
Some vehicles are clearly sturdier than others, so if you plan on your RC surviving a wall crash, consider getting a stronger auto to use.
What type of batteries do RCs use?
Different manufacturers use different battery types. Common batteries, however, are 9V and AA.
You should also know that there are some RCs with nitro motors.
So while the controller may require batteries, the motor may require batteries and fuel.
Can two of the same RC be used at the same time (with different controllers)?
If you buy two of the same RCs, check if they have different frequencies for the controllers.
Usually manufacturers have multiple frequencies on the controller and in the auto, so this won't be a problem.
But always check before completing your purchase.
Can an RC car make jumps?
Again, this is highly dependent on the type you are buying. Of course, off-road RCs are more suited to handle jumps than street cars.
If your RC has shock absorbers, chances are it can handle light to moderate jumps off ramps.
More gadgets: the best robot toys
Can I design my own RC?
You sure can! There are a number of other enthusiasts within the hobby who use RC kits to build custom models.
However, if you're learning a bit about RCs or don't have time to invest in builds, sticking with pre-made ones is probably a better option. cars.
Can I use my RC on the beach or on sandy surfaces?
You can, but it must be done with extreme caution or avoided.
Sand particles can get into the bushings, gears, suspension and other small parts and cause a lot of wear.
Anyone who uses their RC on the beach or in sandy conditions will lose some life from their vehicle.
More race cars? Also read everything about these LEGO racers