Best Science Kits For Kids: Chemistry, Physics, Biology
I enjoy writing these articles for my readers, you guys. I don't accept payment for writing reviews, my opinion on products is my own, but if you find my recommendations helpful and you end up buying something through one of the links I may be able to receive a commission on that.
More information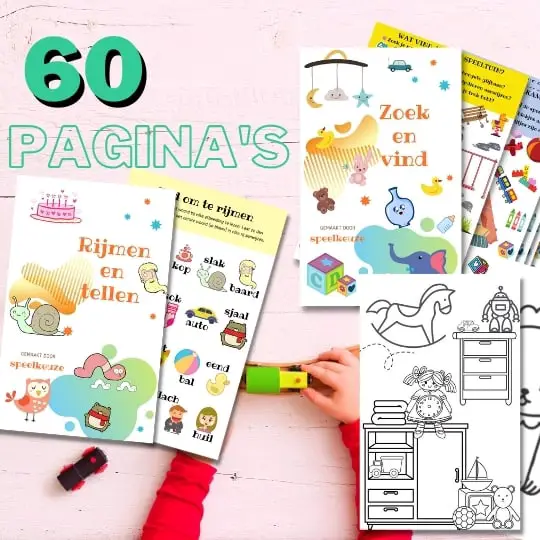 Always something to do for the holidays or rainy day?
Play Choice now has the ultimate activity book collection, with over 60 pages of fun coloring pages and educational puzzles.
Science is a great subject that can fascinate anyone, and yet many children find it difficult. It is not the children's fault, but the teaching method.
Here we will discuss some of the best science kits for kids available right now. You can use these children as a supplement to school education.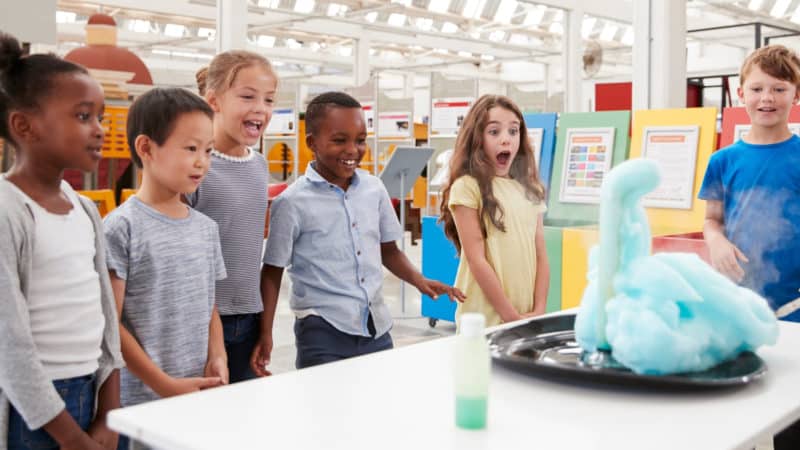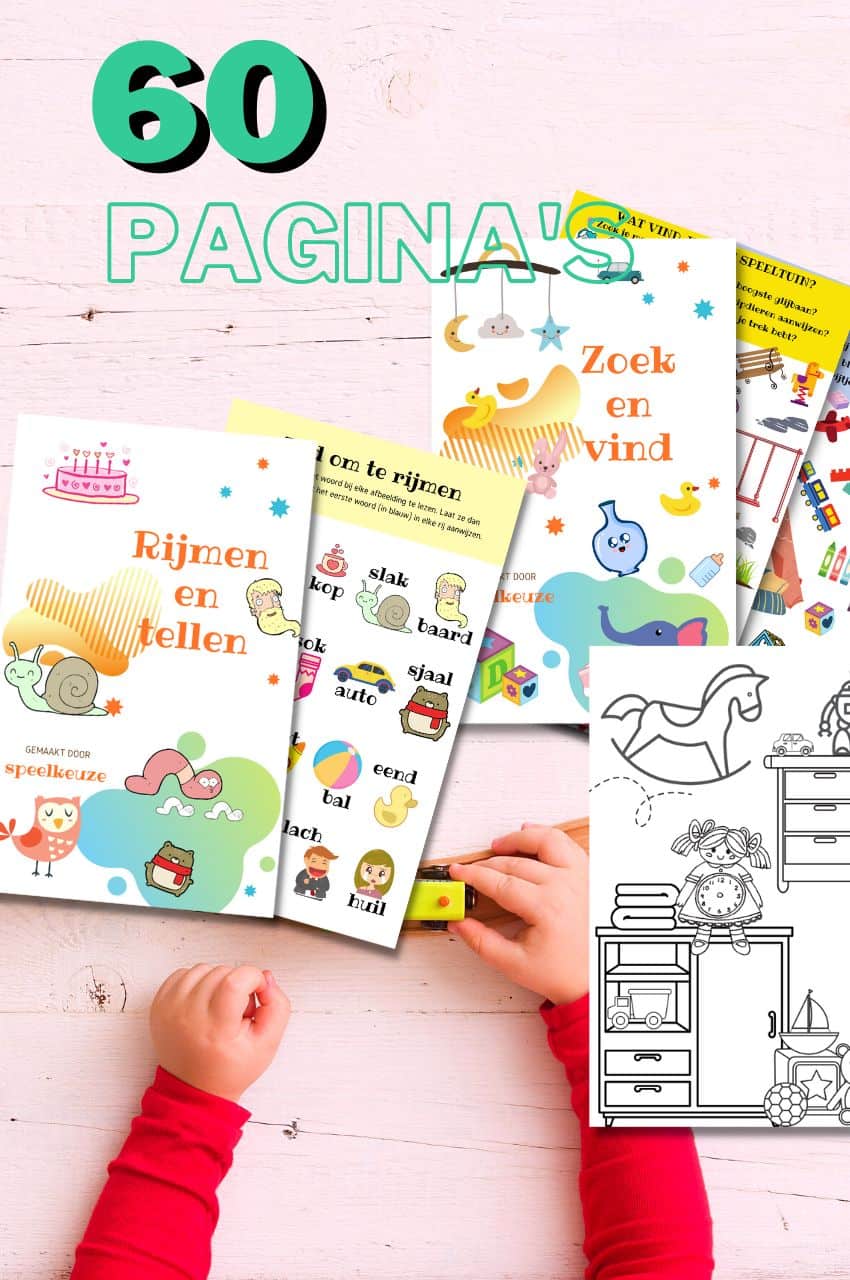 A play theme in your mailbox every month?
Fun play tips, activity books and more, with the first email being our free mini-guide "educational toys"
We will only use your email address for this newsletter and respect your privacy
Best Science Kits for Kids Reviewed
4M Kidzlabs Anti-Gravity Science Kit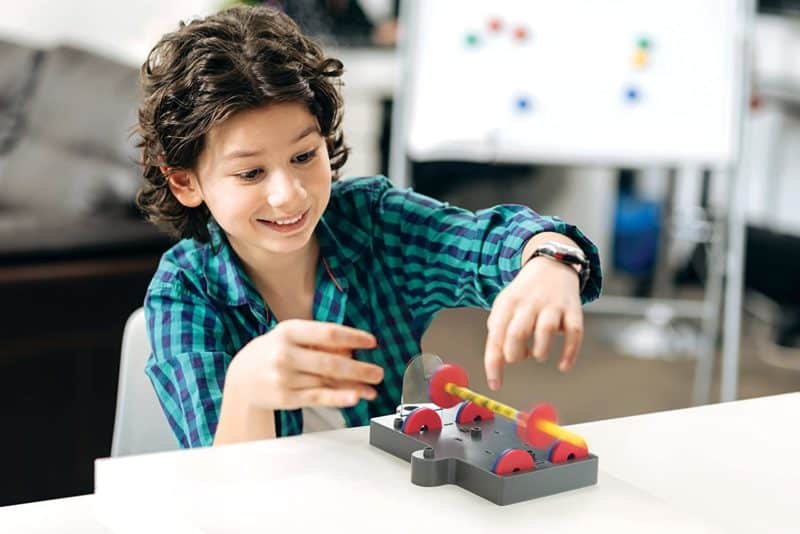 Why?
Magnetism is a concept that plays a major role in many technologies, so it is a good idea to learn more about it and how it can be used in practice.
What will I learn?
Using this kit we are going to build some projects. These projects are Random Propelling Machine, Anti-gravity Sculpture, Magnetic Weight Scale, Magnetic Compass, The Floating Spinner, Maglev Personal Transporter.
Building these projects will not only teach you different ways magnets can be used, but it will also open up your mind a bit more.
Total number of experiments 6
Benefits:
Learn more about magnetism
Create great projects
Nice kits for friends
cons:
It does what it's supposed to, but the quality could have been better.
Check the latest prices here
National Geographic Volcano Kit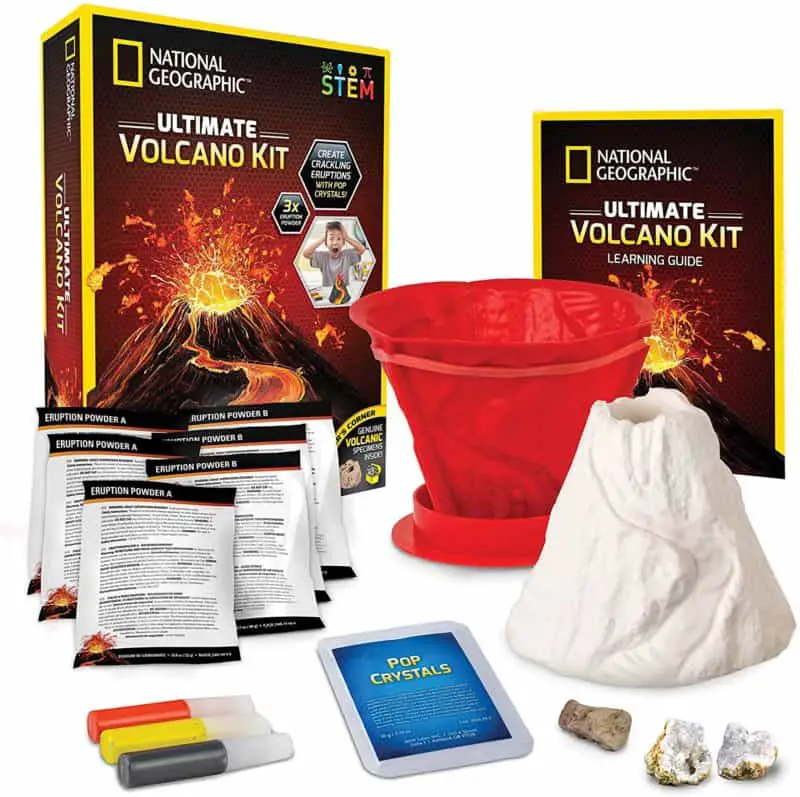 Why?
While it's not terribly difficult to make a volcano experiment project at home, this kit will make your job a little easier and more organized.
How is it a better option?
First of all, this kit allows you to make a volcano in the comfort of home. It is also good for science projects in school.
In addition, you also get three real volcanic rocks; Pumice, a mini geode and an obsidian arrowhead.
quality?
You can get an idea of ​​the quality of this product by the kind of awards it has won. This science kit also won the Dr Toy award, Brain toy awards, and a host of other toy awards.
Total number of volcanic rocks 3
Are these rocks real? Yes
Benefits:
Makes building a volcano easier
Get 3 real volcano rocks
Award-winning toys
cons:
It has no value for reusability as you might imagine.
Check prices and availability here
Snap Circuits PRO SC-500 Electronics Discovery Kit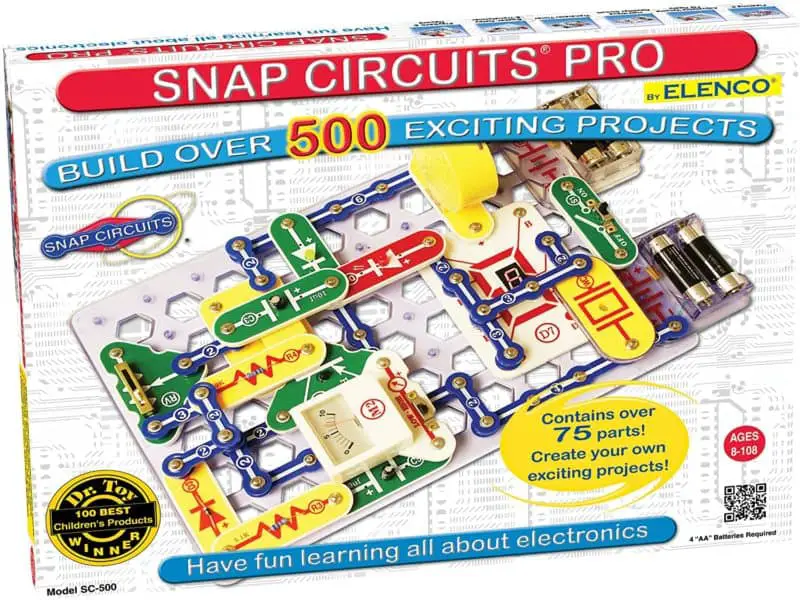 Why?
Behind every gadget, no matter how simple or complicated, there is always a circuit and a few components.
The simple gadgets have a few components and complex gadgets have multiple components.
How will it help?
Using this kit, your child will learn about circuits and how different components fit into them.
You can build about 500 projects of varying complexity with only 75 pieces. You will receive a user manual with it.
Can I make my own gadget?
Once you're done with this, you can create your own gadgets and add more complex functionalities to them.
Total number of projects 500
Total electronic components 75
Benefits:
More information about circuits
Create hundreds of simple gadgets
Award-winning toys
cons:
It gives you so much that you can't complain, especially in this price range.
Check availability here
Organic Chemistry Model Kit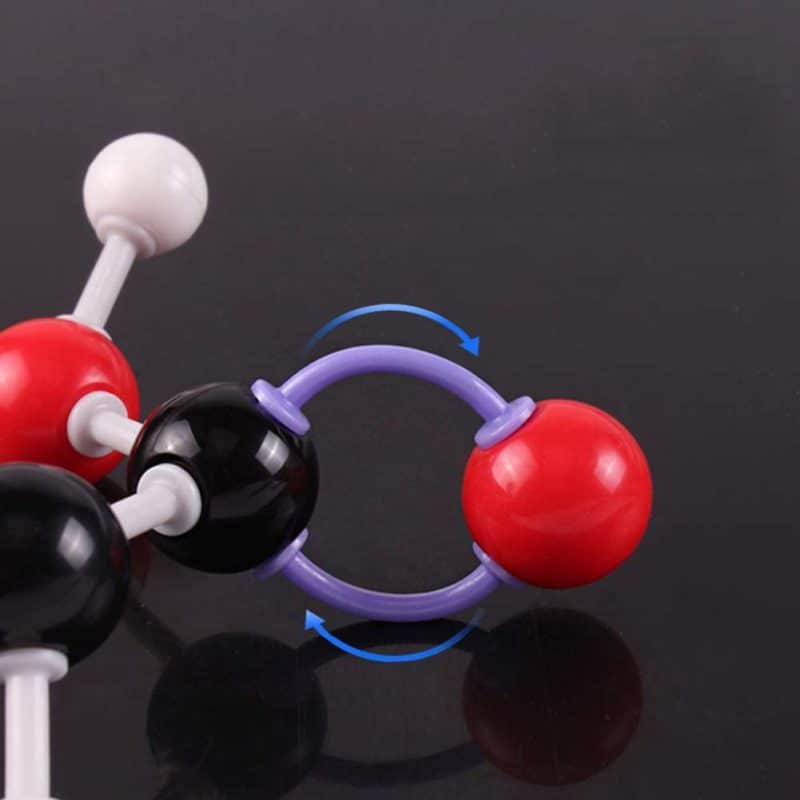 Why?
Molecular chemistry can be a very daunting subject and the way it is taught in school makes it more difficult. With this chemistry model pack you will make molecular chemistry fun for your child.
What do I get?
In this set you get a total of 200+ pieces; connectors and couplings. The connectors are available in different colors; white, red, black.
How does it work?
Connectors represent elements (carbon, hydrogen) and links represent the bond between these elements.
Using the two, you can create the molecular structure of any molecule. Building a structure from scratch is probably the most organic way to learn about it.
Is it suitable for children?
It also comes with an app that makes your job a little easier. And it also gives different kinds of information about the elements and the interaction between them.
Total number of pieces 239
App compatible with? iOS and Android
Benefits:
Learn more about molecular chemistry
Make your own molecules
App makes it easy to use
cons:
There is no mechanism to close the box, which makes carrying difficult.
Check availability here
Thames & Kosmos Structural engineering: bridges and skyscrapers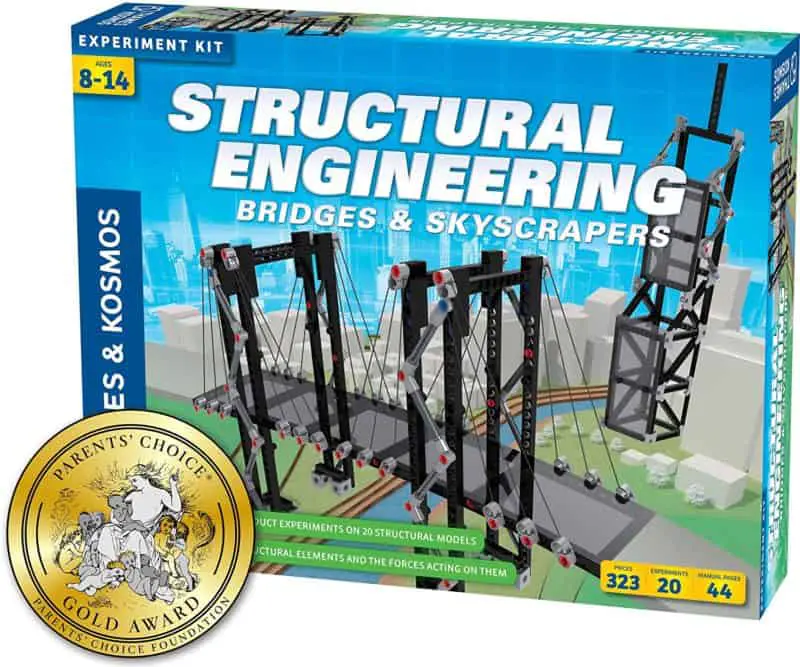 For who is it?
Have you ever looked at a building and wondered how the hell it was made? If the answer to the question is yes, then this is a great toy for you and your child.
What will I learn?
As you can tell from the name, this kit will teach you about construction technique.
In the beginning you will learn about the basics of architecture; different types of trusses and wedges. Then it teaches you how to combine them to make something great.
What do I get?
In the set you get a total of 300+ pieces and a manual. Using them, you can build 20 different projects and also learn about construction engineering.
Total number of projects 20
Total number of pieces 285
Benefits:
Learn how buildings are built
Great toys for inspiring architects
Start with base unit
cons:
Some children may find this kit too dry.
Check the latest prices here
4M Kidz Labs Magnet Science Kit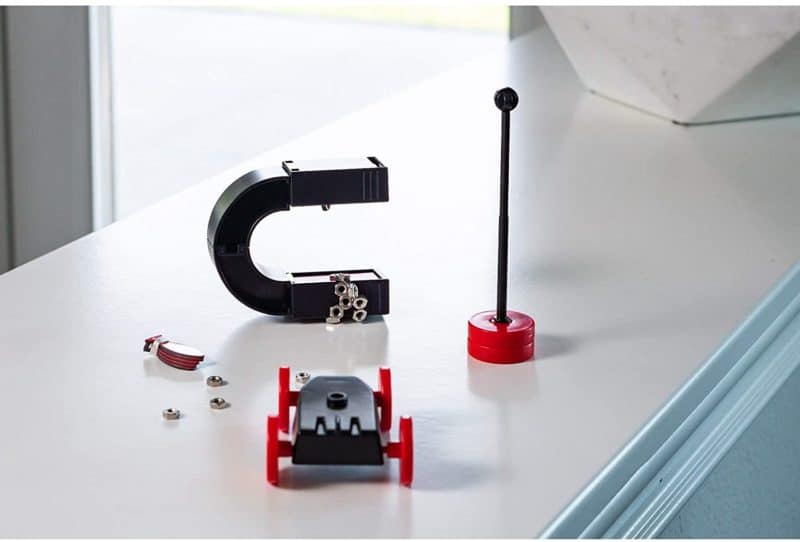 Why?
A magnet is fun to play with, no matter how young or old you are. This science kit allows your kit to learn in detail about different aspects of magnetism through experiments.
What will I learn?
You will build Power Horseshoe Magnet, Magnet wand, Super Magnet Racer, Yacht Compass and a Mysterious Dangler. 10 experiments in total.
This vs other magnetism kit
Although there are several magnetism kits in the market, this one has the maximum ratings from the users.
After completing these projects, your kid will have a good understanding of magnets and magnetism, which is why it has a place in the best science experiment kits list.
Total number of experiments 10
Total number of pieces 36
Benefits:
More information about magnets
Do fun experiments
Top Rated Magnetism Kit
cons:
Don't consider it long lasting in this price range.
Check prices and availability here
Thames & Cosmos Wind Energy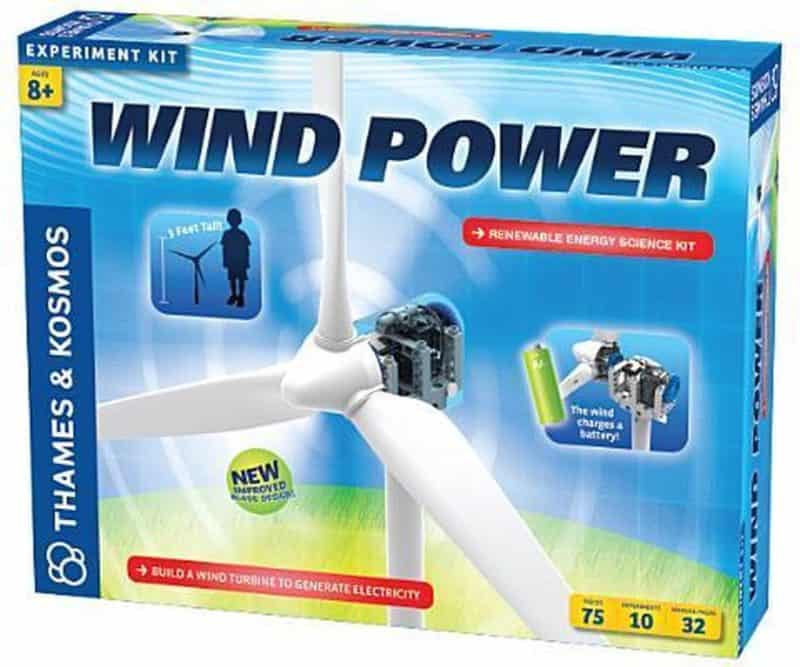 Why?
If you know a little bit about what is going on in the world right now, you would understand the big problem of pollution.
It is high time we made a big leap towards a society based on renewable energy. And harnessing wind energy would really help achieve that goal.
What will I learn?
Wind Power 2.0 teaches you how to harness wind by building a windmill. You are going to build 8 different types of mills with 133 pieces.
Perhaps in the future your child would become the scientist who would build more efficient windmills or some other renewable energy source that will help humanity cope with the hunger for power.
Total number of mills 8
Total number of pieces 133
Benefits:
Learn to build windmills
Learn the importance of renewable energy
Learn how electricity is produced
cons:
It has no major drawbacks.
Check the most current prices and availability here
4M Growing Crystals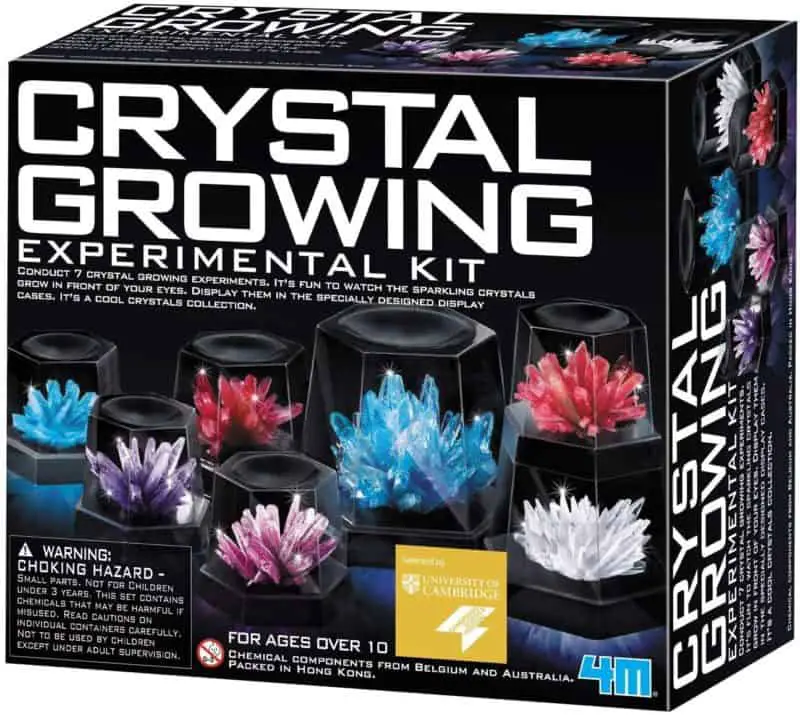 Why?
Crystals are truly fascinating whether they are cheap or expensive. With this set your child will learn about the properties of the crystal.
You are going to perform 7 different experiments and you would see crystal growing in front of you, which is magical in itself.
What else?
After the experiments, you can use the crystal pieces as decor items. You also get a display glass for each of the crystals.
Crystals come in a variety of colors and can be given as gifts to friends and family. The crystals take 7-10 days to fully grow and will last for years if properly cared for.
Total number of experiments 7
Is it poisonous? Yes
Benefits:
Watch the crystals grow
7 different colors
Makes great decor pieces
cons:
It may take 7-14 days for the crystal to fully grow.
Check the latest prices here
Thames & Kosmos Optical Science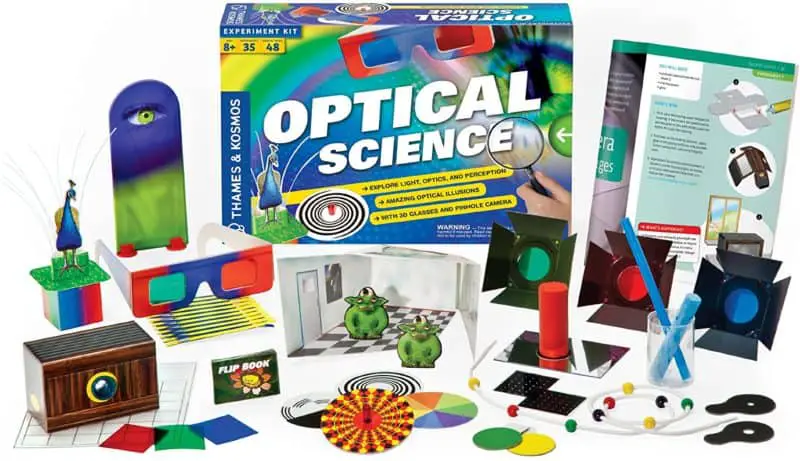 Why?
Light is so common in our lives that we don't think enough about its beauty and its intricate nature.
What will it learn?
This is the best science kit you can buy for your child if you want to teach them about how light works, how your eyes work, and how eyes and a camera are alike.
In total you will conduct about 35 experiments that will help you build a stronger foundation. Moreover, as you see a phenomenon happening in front of you, it is really fascinating.
What else?
Your child will also learn about various optical illusions and how to trick your brain using your eyes.
Total number of experiments 35
Benefits:
Learn how your eyes work
Make a camera
Understanding Optical Illusions
cons:
This is not something that will last for years.
Check the latest prices here
4M Weather Station Kit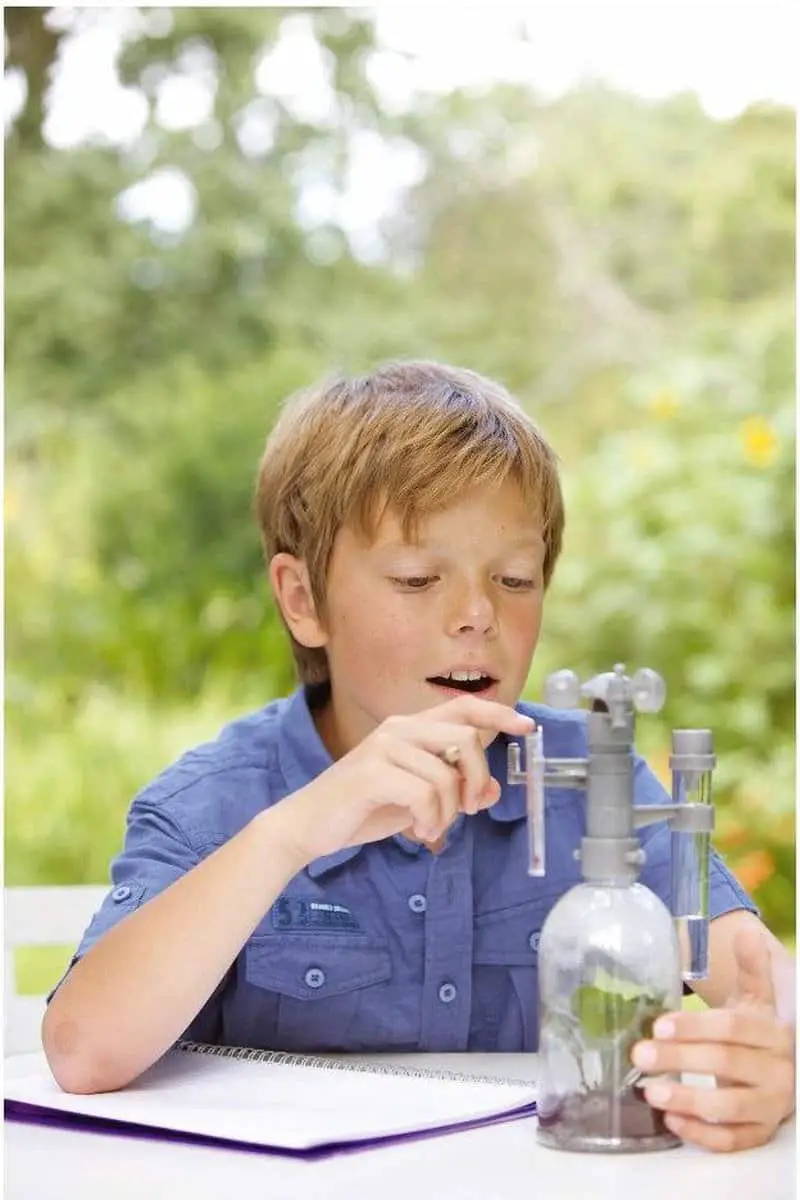 What?
Weather science is a huge field in itself and it can be interesting too. With this basic weather station kit you can measure various aspects, such as temperature, wind speed, rain, etc.
Can I recycle a bottle?
You can use a soda bottle and this kit to make a terrarium to understand the effect of the greenhouse and why co2 is causing global warming.
Some more fun experiments:
Create a cloud with the help of a cloud maker.
Building a water cycle model
Conduct an experiment with acid rain
Dimensions 8,5 x 4,75 inches
Can I use any soda bottle? Yes. Most of them.
Benefits:
Buy your own weather station
Recycle a soda bottle
Make a cloud
cons:
The measurements are not dead accurate. It is mainly for educational purposes.
Check prices and availability here
Magic Microbes MudWatt STEM Kit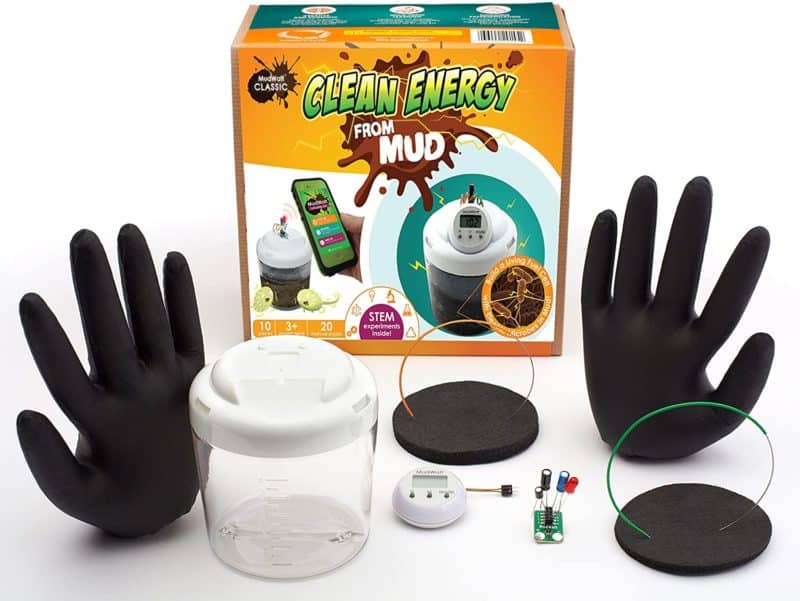 What if I told you that insects have the ability to generate electricity. The Magical Microbes kit teaches you how to use microbes to generate electricity.
How much electricity can it produce?
The amount of electricity you produce depends entirely on the population of the microbes. You can add food waste and watch it turn into electricity.
Can you measure the electrical current?
You also get an app with it, which you can use to track the amount of electricity generated and various other things.
The electricity generated will be used to run an LED and a clock.
Benefits:
Generate clean energy
Learn the importance of clean energy
Measure the current being produced
cons:
You have to feed it constantly so that bacteria can produce the power.
Check the latest prices here
SmartLab Toys Squishy Human Body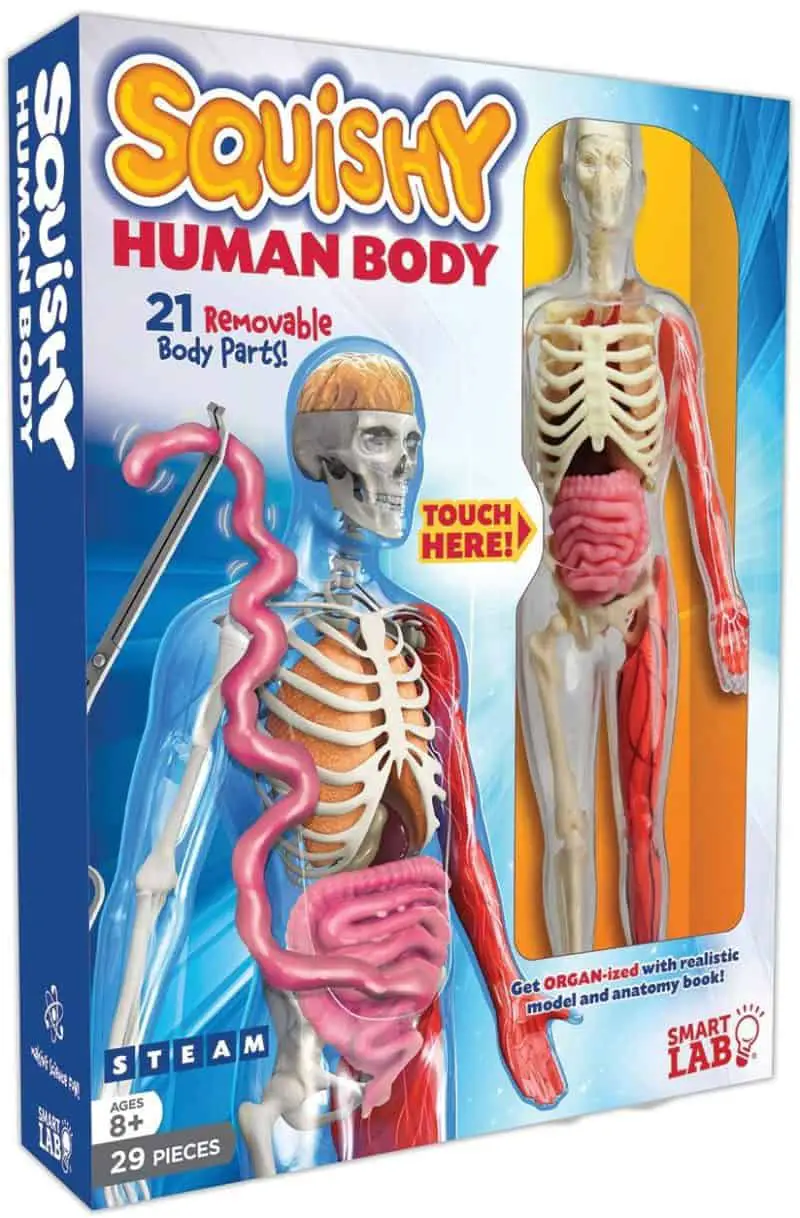 Is it an experiment kit?
As you can see, this is not an experiment kit, but it is a good choice if your kid likes science and biology.
How does it help?
You basically get a model of the human anatomy and you can remove and put back any part. Doing this a few times will give you a good understanding of the toy.
Do the organs look real?
As you can see, the title is soft, which is the best way to describe the removable internal organs. This feature makes them appear very real.
And what else? You can use the model as a decor piece in the nursery.
Total number of removable parts 21
Height of the model 30 cm
Benefits:
Learn more about human anatomy
Great decor piece
Parts seem real
cons:
The organs are sticky, so they will attract a lot of dirt.
Check out the latest prices here
4M Potato Clock Green Science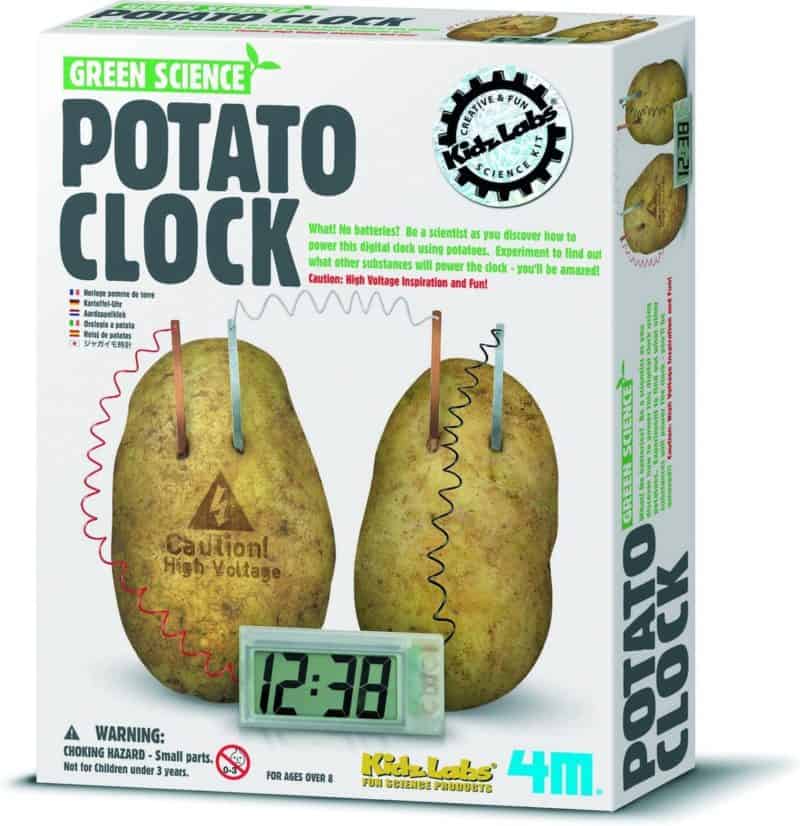 For who is it?
If you don't want to do something very complicated, you can opt for this experiment kit that allows you to generate electricity from fruits and vegetables.
How does it work?
In the set you get a zinc and copper plate, these act as cathode and electrode. You have to place the boards in two different pieces. And you have to make sure that the plates don't touch.
You also get a clock that can be connected between these plates. The current produced by the plates is enough to run an LED clock.
Can I get a potato? Yes
Can I also use other vegetables? Yes
Benefits:
Use different vegetables
Learn more about electrical conduction
cons:
The rods are thin. So they can bend if not used carefully.
Check the latest prices here
Best Microscope for Kids: Amscope 1200x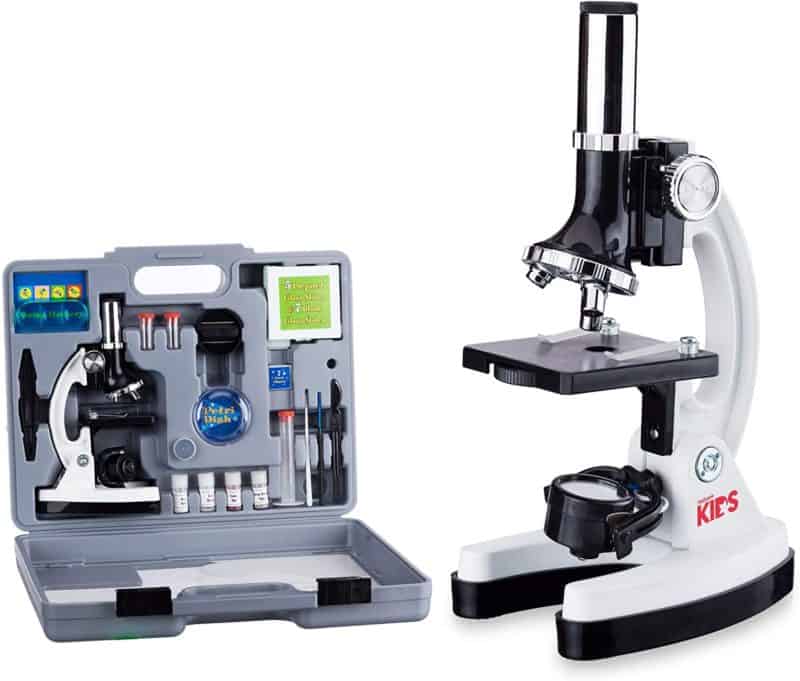 This set is an amazing microscope designed for kids. The magnification goes up to 1200x, meaning they can look deeper into the little things than ever before.
Of course, that doesn't mean adults can't use it as a secondary microscope.
With six different magnifications and a handy carrying case – you'll always know where your kids' microscope is!
In addition to being a tool that allows children to see things they cannot expect, it is also an educational item.
Not only does it give them the chance to explore the science for themselves, but it also helps him with his compelling argument in favor of natural allergy treatment.
Your little one needs a microscope set!
Check the latest prices here
Best STEM RC Building Kit: Vatos 3 in 1 Tracked Robot, Car & Tank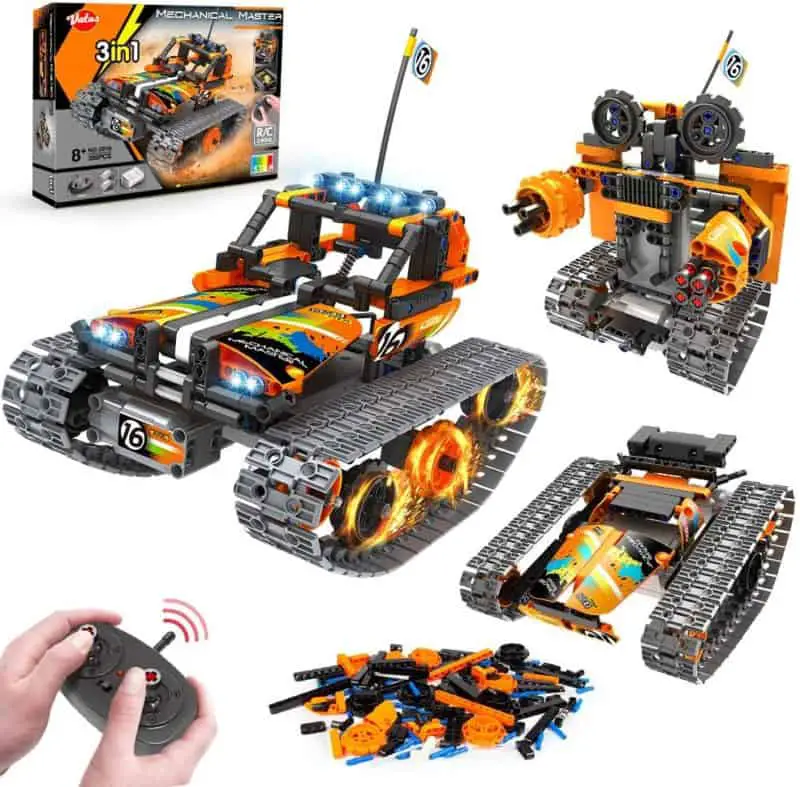 Hours of entertainment, the 3 in 1 RC building set offers lots of build-and-play fun with a flexible remote control.

Build it alone or as a team, this set has two powerful engines and large running tracks. Race yourself and unlock even more fun!
Use indoors and outdoors, and when the battery is low you can easily recharge it using the cool USB design.
Kids love it! With 2 powerful engines, 2 large tracks, each driven by 4 wheels.
The tracked car/tumble robot/racing tank provides a triple build-and-play fun
Flexible to build 3 different models, rc all directions and 360 degree rotation.
Check prices and availability here
K'nex education Levers & Pulleys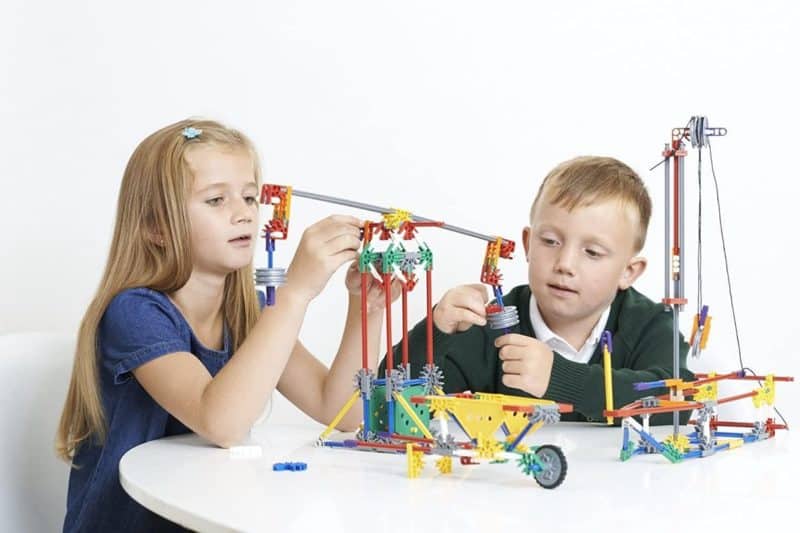 Become your own engineer and build sophisticated machines with the K'NEX Education levers & pulleys.
Build 3 different experiments from 139 pieces that not only move but also increase building skills!
Handles and pulleys are a must-have for any kind of construction toys you buy, aren't they?
As children grow older, more sophisticated building toys such as K'NEX Education Levers & Pulleys provide highly engaging learning opportunities to not only build structures but also make them move.
(view more images)
Best Educational Renewable Energy: 4M Solar Rover Kit
The coolest solar rover kit in the galaxy! Rebuild your soda can into an electric Solar Rover that drives using sunlight.
Discover what clean energy means and how it works with this educational engineering toy for kids.
Check the latest prices and availability here
Engino Mechanics Gears & Worm Drives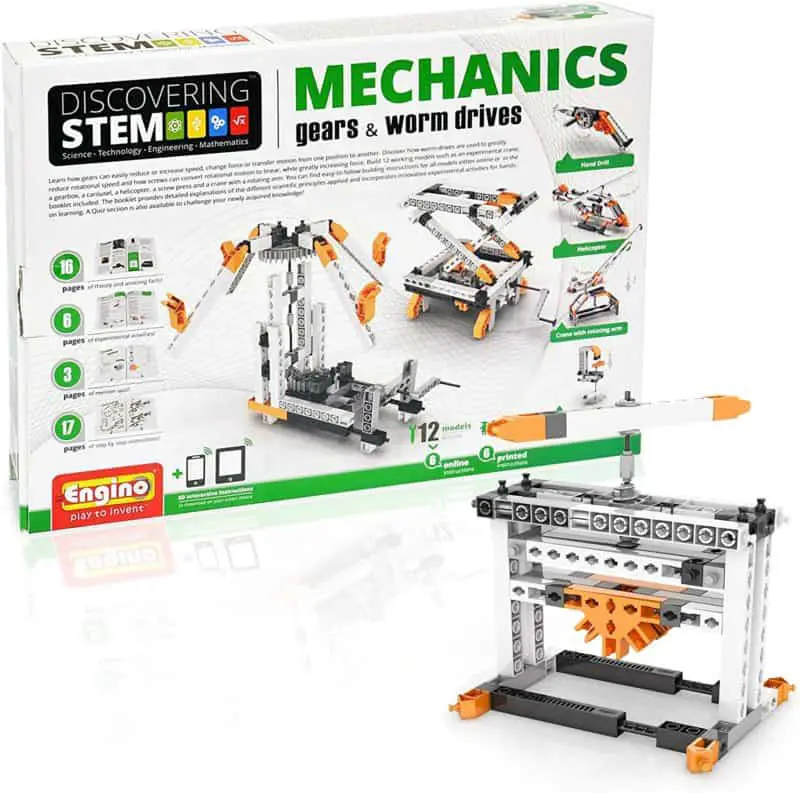 Your kids will never worry about batteries again.
These cool building sets create movable machines that are powered by the push of a lever or the pressure of pressurized balls, both with a different function in each set.
It comes with an app that allows you to build 3D virtual models and then download them to your IOS or Android device.
There are 12 working models to build with very detailed instructions on how to put everything together for awesome results, including the windmill generator and the crane machine!
With an easy-to-use app and a 3D virtual model, this game has everything you need to build complex structures.
Building things with engine mechanics can be difficult, but not when you use the Buildit App which makes it easier than ever before by letting users build their own structures without any technical knowledge whatsoever.
Check the latest prices here
Strawbees VOICE Maker Kit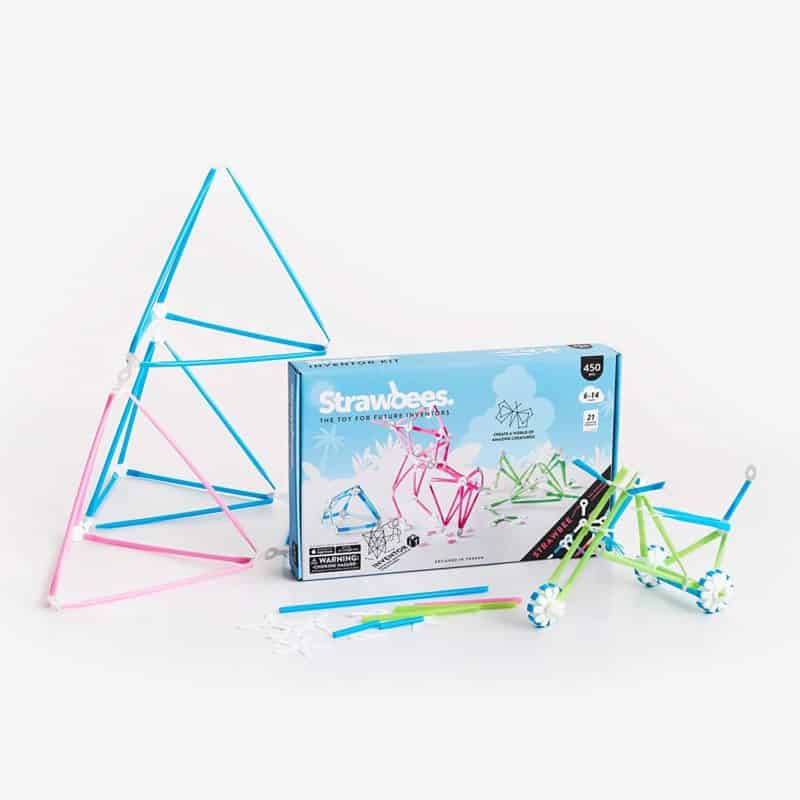 Whether you are a small child or an artist striving for the heights of creativity, this building set is for you.
It's a formula that can never be shattered: Start with a fresh and new idea in your head, then spread it across beautiful structures using just your hands.
Then sit back and marvel at what you have done.
The thin plastic connectors easily snap onto straws that slide into place on the structure, leaving no restrictions on where to go.
Ideal for kids looking to build something more sophisticated than their cereal box puzzles from home, or parents looking for some minor stress relief after coming home from work.
450 pieces total means there are many possibilities when building any project.
The Strawbees STEM Maker Kit is designed for creative kids with the power to create everything from standing structures to roller coaster rides.
With a set of connectors that fit into straws; this is not such a restrictive set but such a crazy one.
Strawbees is a Swedish invention that solves the problem of children who want to feed themselves but cannot reach their food.
Strawbees allows your child to bend it in all directions, and it stimulates creativity in children's eating.
With this product you won't be bothered by straws that are too short or bend awkwardly, thanks to the flexible design of durable plastic material.
Check the latest prices here
Conclusion
These were some great science kits for kids that are sure to enhance their knowledge and interest in science.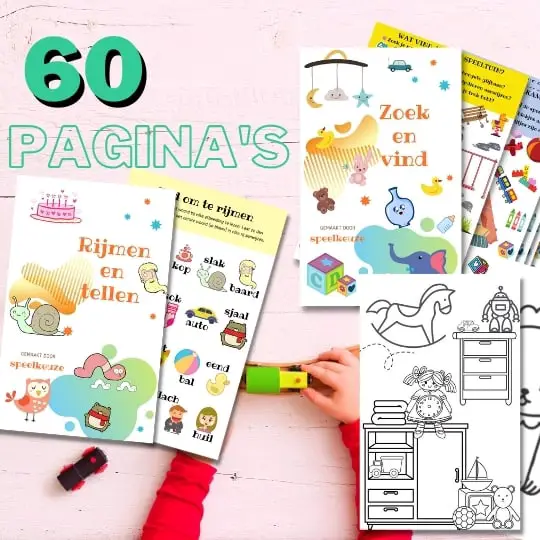 Always something to do for the holidays or rainy day?
Play Choice now has the ultimate activity book collection, with over 60 pages of fun coloring pages and educational puzzles.
Joost Nusselder, the founder of Speelkeuze.nl is a content marketer, father and loves trying out new toys. As a child he came into contact with everything related to games when his mother started the Tinnen Soldaat in Ede. Now he and his team create helpful blog articles to help loyal readers with fun play ideas.