Top 9 best table tennis tables for the home | Extensive review + info
I enjoy writing these articles for my readers, you guys. I don't accept payment for writing reviews, my opinion on products is my own, but if you find my recommendations helpful and you end up buying something through one of the links I may be able to receive a commission on that.
More information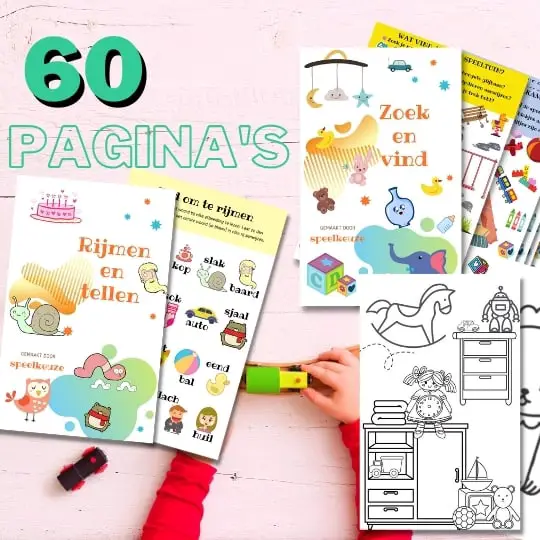 Always something to do for the holidays or rainy day?
Play Choice now has the ultimate activity book collection, with over 60 pages of fun coloring pages and educational puzzles.
Who doesn't love a good game of table tennis?
Nice running back and forth around the table and whack that plastic ball over the net as fast as possible. It brings out the true top athlete in you.
Especially now that we are more often at home, we can also use the movement well.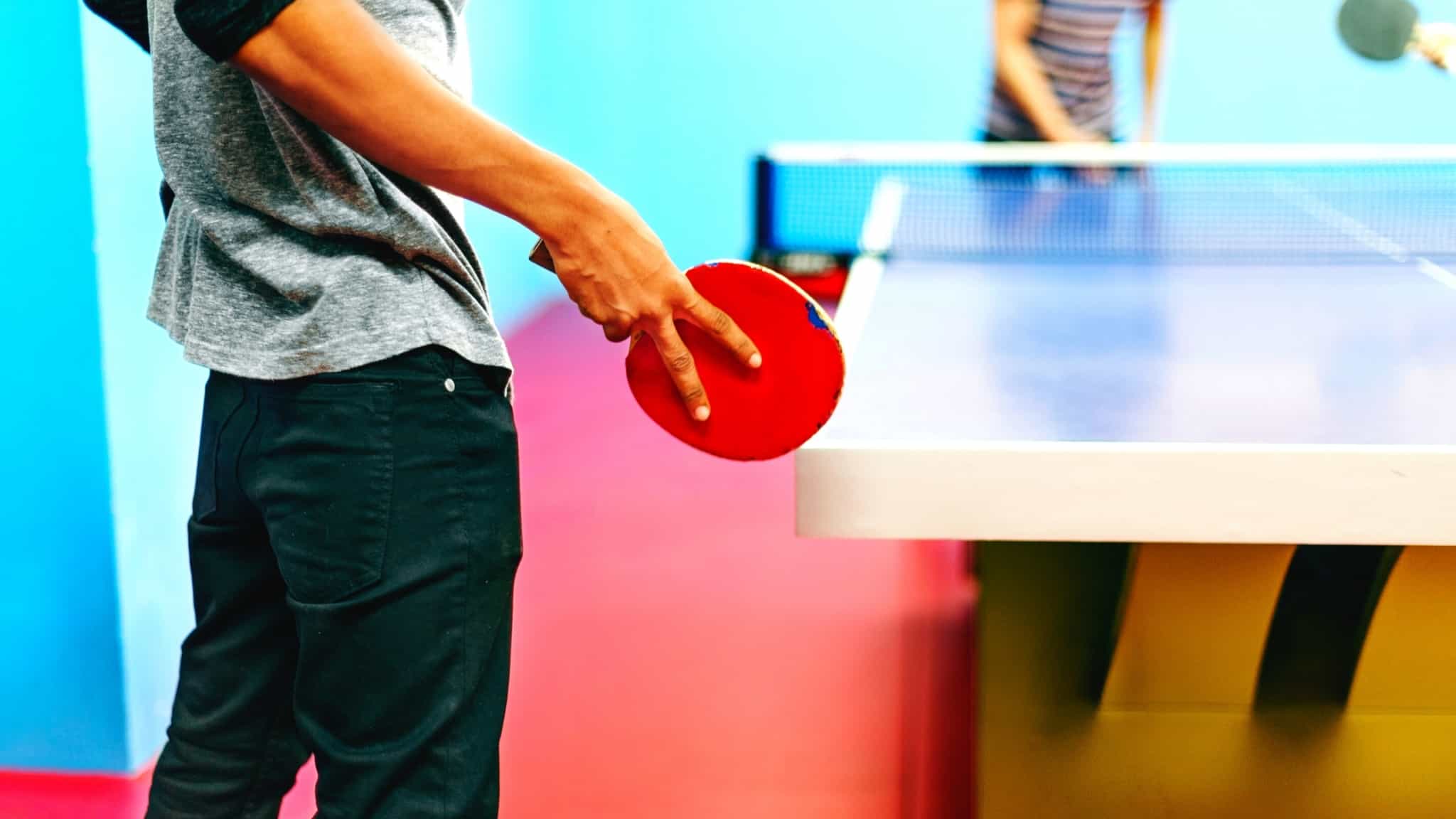 With the sports facilities closing and work being done from home more and more regularly, we are trying find other ways to get rid of our energy energie.
Table tennis, also known as ping pong, is the perfect alternative to achieve that goal.
Not only does it require physical effort, our mental abilities are also challenged during an exciting game of table tennis.
It stimulates circulation and can ensure that we get through the quarantine in a healthy way!
In addition, table tennis for children is also extremely suitable. They are challenged to challenge their spatial insight in a playful way.
One of the most important equipment you need to play table tennis is a table. However, there are so many different options on the market.
How do you know which table is the right one for you?
We have listed a number of different options for you. With each option, we weigh the various aspects to ensure that you find the best table for your needs and wishes.
Which table looks best now?
If it is up to us, we will go first the Dione Outdoor S5000 Table Tennis Table.
Although this table is in the somewhat higher price classification, it is well worth the price tag.
This table is stable and sturdy, suitable for solo, singles and doubles, extra weather resistant and easy to store. In our view, this table therefore has the best price-quality ratio.
We understand, of course, that the outdoor table is not perfect for everyone. So let's look at the complete list of top options on the market.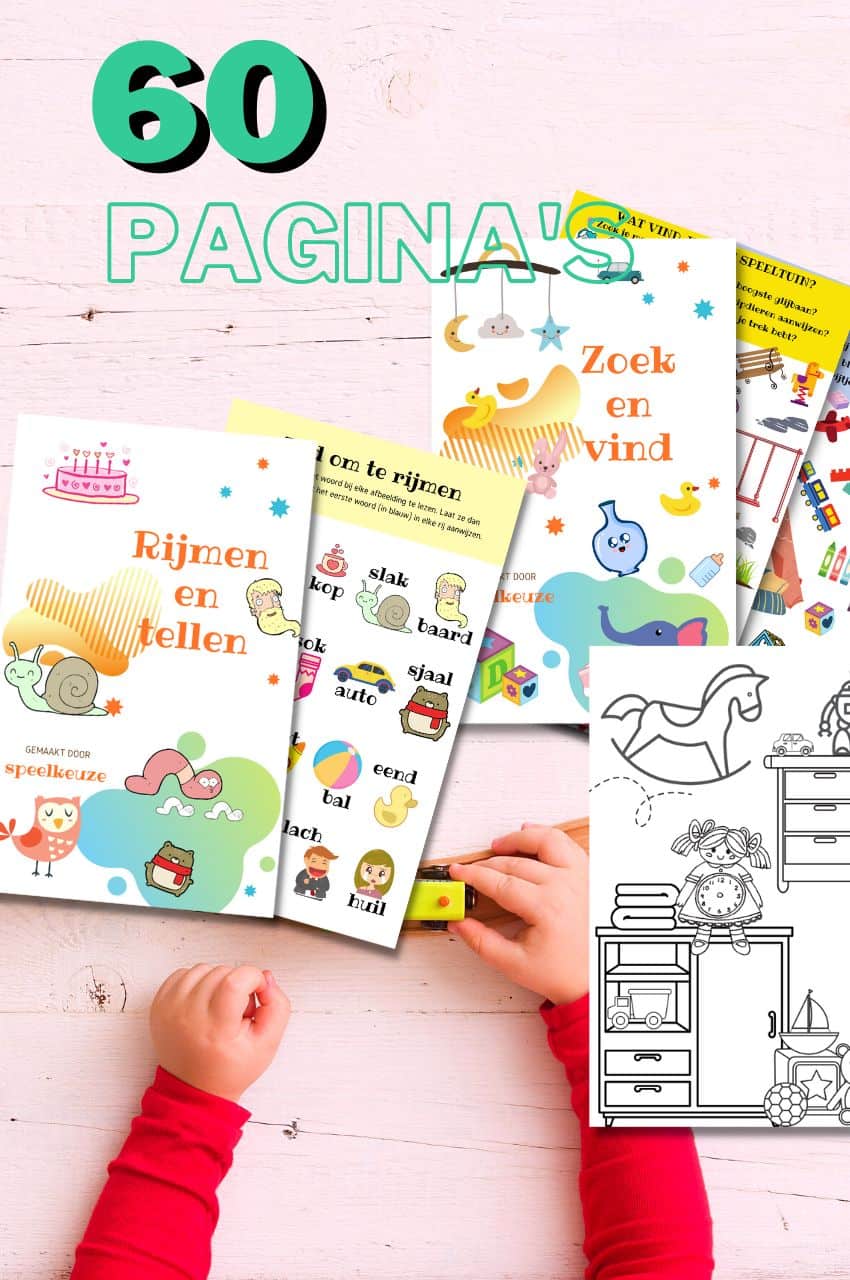 A play theme in your mailbox every month?
Fun play tips, activity books and more, with the first email being our free mini-guide "educational toys"
We will only use your email address for this newsletter and respect your privacy
What should you pay attention to when purchasing a table tennis table?
We always find the following points useful to consider when choosing the perfect table:
Target audience
Who will ultimately use the table the most?
Do you want to play with the whole family or alone with a partner? Are there children or only adults?
All important aspects to consider during the selection process.
Format
Do you have a large garden with lots of space? Then a large outdoor table might be a nice option.
Do you live in a small apartment? Then a folding table is probably a better alternative.
There is something for everyone!
Portability
For the travelers among us, it may be important that the table can go on holiday.
Then there are also tables available that can be transformed into a handy suitcase.
Easy to set up
For the not-so-handy-Harrys among us, it is important that the table does not require too much effort to set up.
We don't want to exhaust ourselves before the game starts, do we?
Or are you the Bob the Builder of the bunch and don't you turn your hand for some bolts and screws?
Material
Are you only going to use the table indoors, or should it also be able to withstand a rain shower?
The material is always important to include in the decision.
Best home table tennis tables reviewed
But which table suits you best? Here we give a comprehensive overview of the best tables.
Overall best table tennis table: Dione Outdoor S500o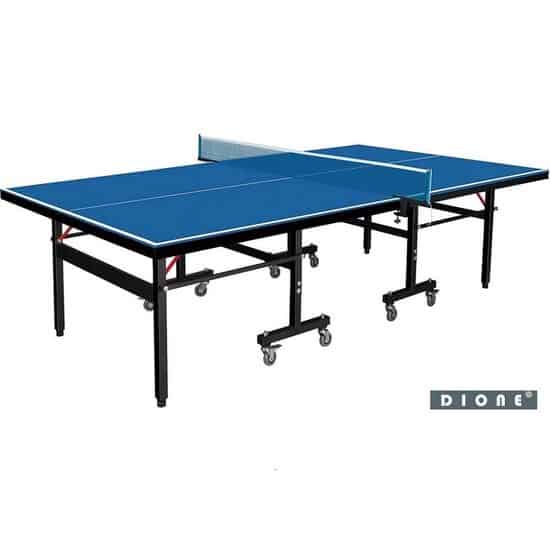 Are you looking for a simple table without too much fuss? Then take a look at this table tennis table from Dione.
The table has an official competition format for the more serious player.
The table is collapsible and has no protruding plastic (decorative) covers to prevent damage.
Due to Dione's handy PreMountSystem, only the wheels and T support need to be placed underneath and you can play almost immediately without having to magic (although that can be super fun with these sets!) with screws and bolts.
The table is made of sturdy material and can therefore also be used outside. However, it is recommended to store it indoors.
Check prices and availability here
Best eco table tennis table: PONGORI Mini Paper pong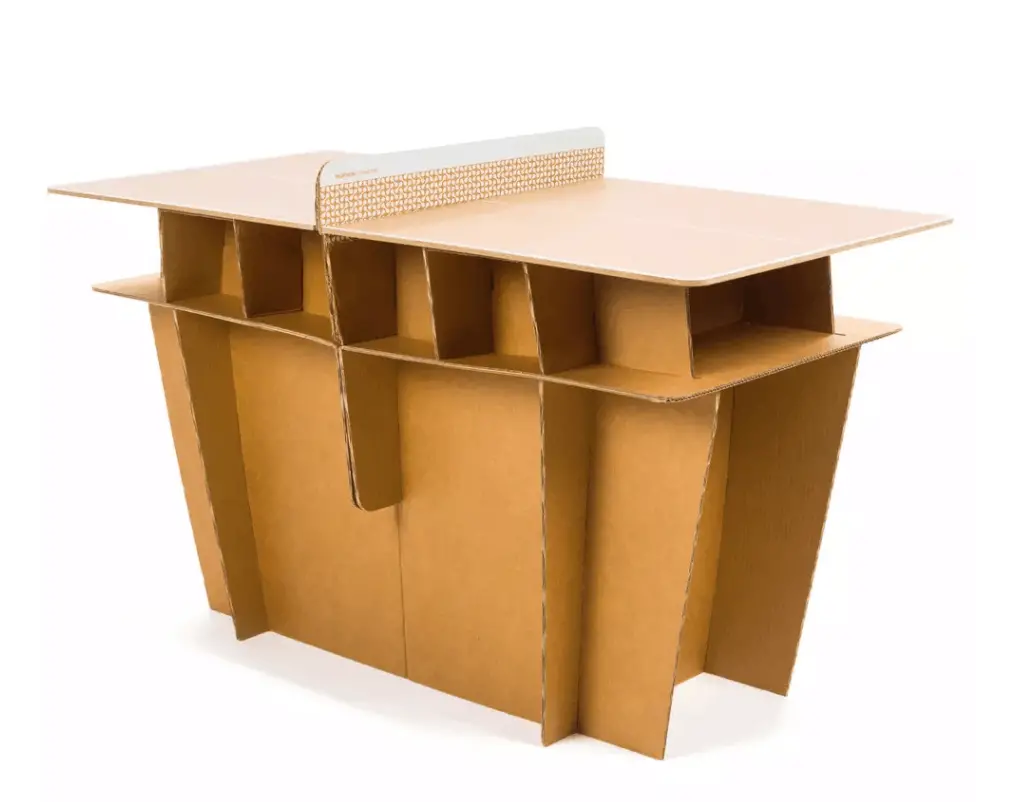 Another favorite of ours is the PONGORI Mini Table Tennis Table from Decathlon.
Completely made of wood and cardboard and 100% ecological and recyclable.
The small table is perfect for a one-on-one game or for children. Due to its size, it is also ideal for a smaller student flat or office.
We do not recommend this table for multiple players.
It is easy to set up thanks to slots in the cardboard. No nails or screws are needed and the table is therefore easy to disassemble and store again.
The wooden playing surface is of high density and is firmly put together. The cardboard may be slightly more brittle than plastic, for example, and is therefore not suitable for outdoor use.
Best Cheap Full Size Ping Pong Table: MaxxToys Indoor Ping Pong Table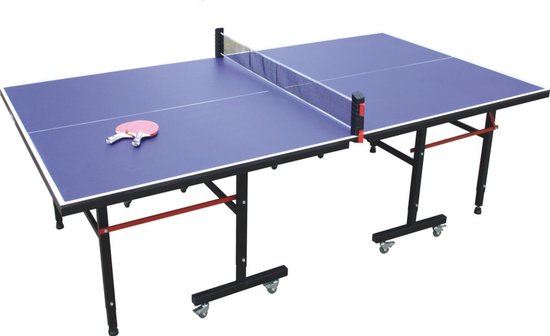 A good quality table for a tighter budget?
This MaxxToys Indoor ping pong table gives you a complete table tennis table of good quality with net, bats and balls for a good price.
The tops are made of durable PEFC wood and of good quality. You can also raise the blade if you don't have an opponent to play with.
The material is not suitable for outdoor play.
Best outdoor table tennis table: Buffalo Outdoor Green Top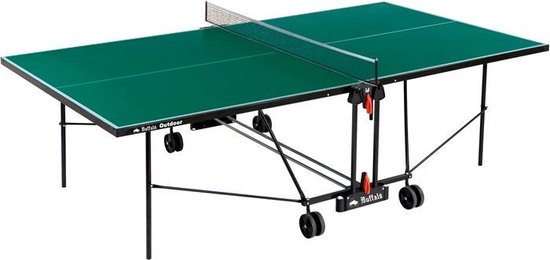 Are you the lucky owner of a beautiful large garden and do you prefer to always be found outside?
Then you might be better off with this Buffalo Table Tennis Table Outdoor Green Top.
The larger size makes it possible to play with several players at the same time.
Are your family members or housemates not always up for a game, but you can't get enough?
Then fold up one half and use the table as a trainer yourself. Ideal also for a game of solo table tennis.
Measuring 274 × 152.5 × 76, the table is on the larger side but still quite compact. Also suitable for the smaller garden!
When folded, it is even smaller and therefore easy to store. It is a bit heavier, so putting it together and taking it apart requires a little more work.
The table is perfect for outdoor use and can withstand all weather conditions. The chassis has been treated additionally to prevent weather damage.
Looking for even more action in the garden? Also read: Best outdoor toys for the garden: 14 toys rated.
Best solo table tennis table game: Toi-Toys Game of skill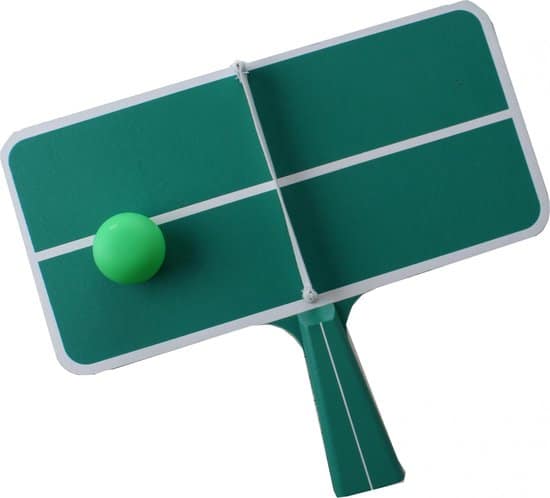 Are you alone in quarantine or are you still unable to convince your housemates to play a game of table tennis with you?
Then take a look at this Ping Pong skill game from Toi-Toys.
This solo 'table' is certainly small and easy to store. It is not a real table, but you do not have to set it up.
It is made of plastic and nice and light for hours of fun.
By playing ping pong with this, you also train your dexterity and motor skills for the 'real' work.
A small disadvantage: you cannot play with it.
Best Wooden Table Tennis Table: Dish Tennis Mini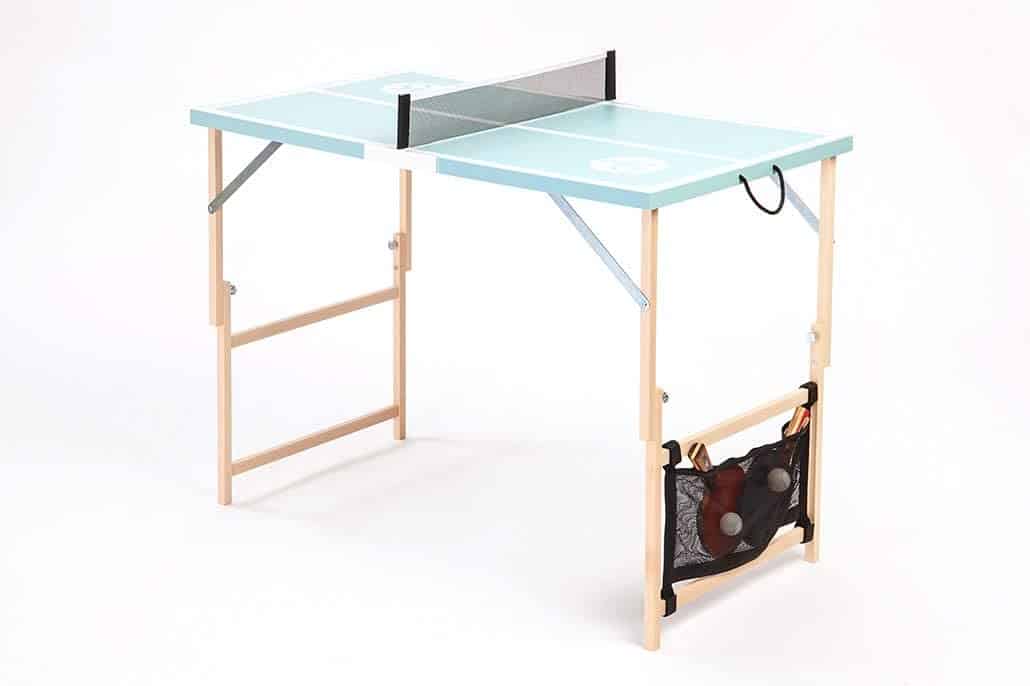 Do you like style and decor? Then of course you want your tennis table to match the aesthetics of your interior.
This wooden mini table tennis table from Dish Tennis is certainly stylish and will not look out of place in your home.
This table is of a nice size but still suitable for doubles. It is easy to store and does not take up much space.
When folded, it fits under your desk in the office or in the cupboard at home. It also only weighs seven kilos so is perfect to take with you!
A click mechanism and push buttons make the table easy to set up without the use of screws and nails.
The table is made by hand and the wooden top gives it an elegant look. The table, on the other hand, is not suitable for outdoor use.
Check prices and availability here
Also read: Cleaning wooden toys: easy with these tips.
Best mini table tennis table: Donic Schildkröt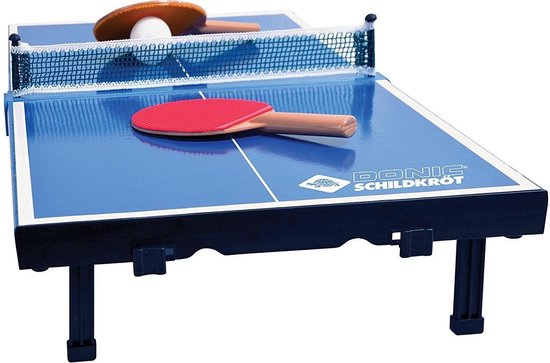 Do you live in a small studio, or are you looking for a table for the nursery?
This Donic Schildkröt Mini Table Tennis Table might be the right choice!
Ideal for children who cannot reach a high table yet, or for students who do not have much space.
The table can be made even smaller by the folding mechanism, which transforms the table into a small suitcase in no time. Handy to take with you or to store.
However, the plastic legs and playing surface do not really give a very sturdy feeling, so the table is less suitable for practicing your smash.
Best table tennis net set for the kitchen table: ByDennis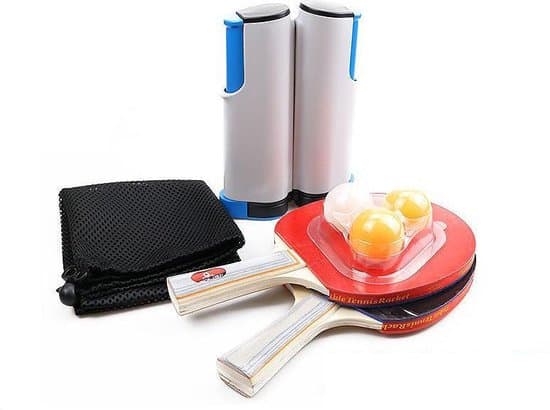 Are you a starting player and not ready to purchase a complete table?
Then this Table Tennis Set might be something for you.
The set comes with a separate net that you can attach to any regular table. Whether you want to play outside at the garden table, or in bad weather at the kitchen table, everything is possible. You do then need a table.
This set is perfect for beginner players. The net is small and weighs almost nothing, making it easy to take with you on vacation, for example.
The net is very easy to cling to any table.
Check prices and availability here
Best portable table tennis table: Heemskerk Midi 800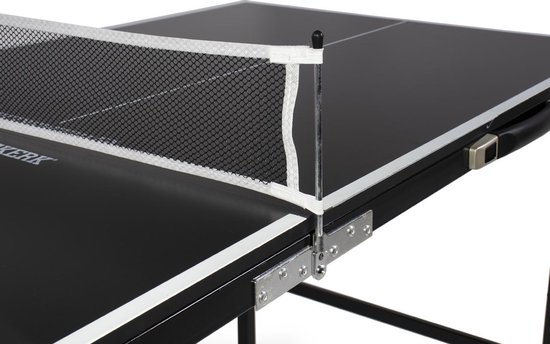 Do you think no party or holiday is complete without your table tennis table? Then this portable option from Bol.com might be perfect for you.
The Heemskerk Table tennis table Midi 800 is small in size and suitable for a good game of table tennis with your opponent.
We'd better leave a double game to children on this somewhat smaller table.
It is therefore perfect to take with you on a holiday or family weekend, for example.
It is fully collapsible and can be transformed into a handy briefcase.
To set it up, all you have to do is open the case, unfold the legs and assemble the net. A job of a maximum of 5 minutes. Due to the adjustable legs, it can be used on any type of surface.
The sleek black top is sturdy and almost indistinguishable from a professional table. The material is waterproof, but for better preservation we do not recommend leaving it outside.
A table tennis table for at home: hours of fun with the right choice
In short: are you looking for an all-resistant table, a mini table for the children or do you prefer to play alone?
There is an option for everyone!
We hope we've been able to help you a little bit in choosing the perfect table tennis table for you.
Looking for more fun active games for your home? Check out our review of the top 9 best air hockey tables!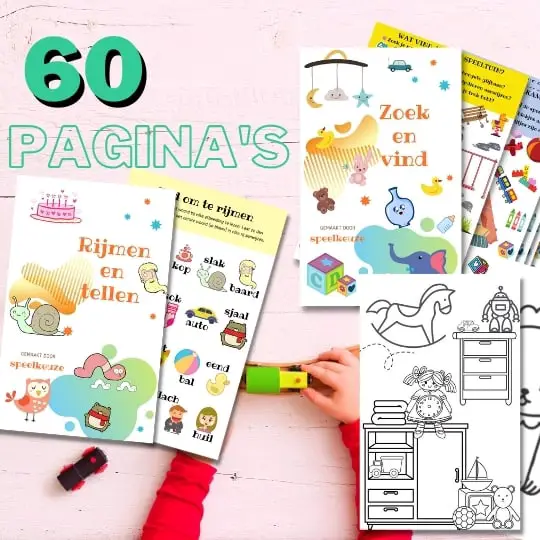 Always something to do for the holidays or rainy day?
Play Choice now has the ultimate activity book collection, with over 60 pages of fun coloring pages and educational puzzles.
Joost Nusselder, the founder of Speelkeuze.nl is a content marketer, father and loves trying out new toys. As a child he came into contact with everything related to games when his mother started the Tinnen Soldaat in Ede. Now he and his team create helpful blog articles to help loyal readers with fun play ideas.