Best toy cars with doors that open rated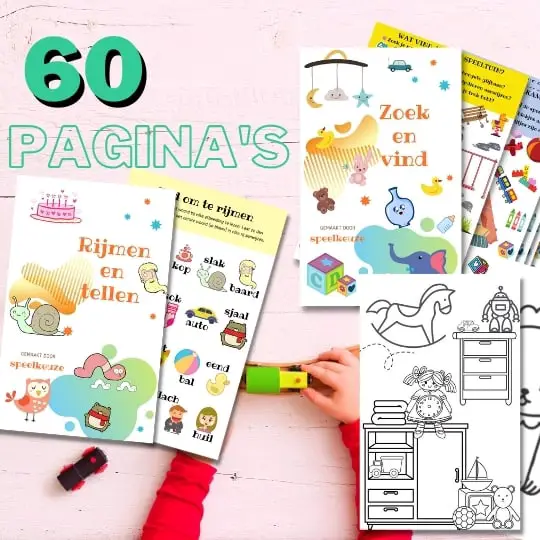 Always something to do for the holidays or rainy day?
Play Choice now has the ultimate activity book collection, with over 60 pages of fun coloring pages and educational puzzles.
Wow, this is a very specific wish. At least that's what I thought myself, but a lot of people are specifically looking for toys cars with doors that actually open.
And right you are. It's just great to be able to open and close the doors. Good for collectors, but also fun to play with. It also often indicates quality, as with this Dodge Challenger with open doors from Maisto.
In this comprehensive guide I look at the 9 best models plus what you should pay attention to when buying.
Let's take a quick look at all the options. Then I'll go into more detail about each of these choices.
Toy cars with opening doors buying guide
What should you pay attention to when buying toy cars with opening doors?
Sustainability
Usually it is a sign of quality that the doors can also be opened. Just look at the difference between Maisto and Hot Wheels, you can clearly feel the quality.
But if it is not executed properly, it can be a breaking point. The doors could easily break when playing.
With a complete diecast auto in any case, almost nothing can go wrong. That is what I paid extra attention to when assessing the durability of the cars.
Quality of driving
With toy cars you want them to be able to drive well. Some may be for display only, not for play. But you still want them to roll well.
A few things to watch out for are:
the distance from the wheels to the chassis: some toy cars run into problems so they don't drive very well
the rigidity of the shaft: some toy cars are very wobbly so the wheels can move far in and out, and still rub
the quality of the wheels: is it plastic or are there really rubber wheels on the tires? Rubber rolls a lot better
the weight of the car: you may not realize this right away, but the weight of the car plays a very large role in how well it rolls. A heavier car made of diecast or wood rolls a lot better and further than a plastic car
Replayability
Much of the car's replayability is in how well it drives, but there are other factors that determine how often they return to it.
Age also plays a part. Is it a car that stays on the left after toddlerhood or can it last longer because it is also suitable for older children?
The number of extra functions also plays a role, such as the extra figures with the Melissa & Doug School Bus or the Lego bricks with the Ford Mustang.
I rated each of the cars on this list on these parts on a 5-point scale.
Best toy cars with doors that open rated
This car is 1:24 and therefore very big, about 7-1/2″ long (19 cm). It is a great diecast replica and very detailed.
All doors can open so there is plenty to discover or to display it beautifully. Only the trunk can not open so that is a pity.
Maisto has been making diecast cars for a while now and they aren't always of the best quality. But with this model they have created a very good car that is large and affordable and with which you can open a lot.
The Dodge pick-up has a cab with four doors that can be opened and closed. The tailgate can also be opened.
Toy horse trailers are also available for older children who can handle small parts responsibly and may be more interested in a more truthful design.
Great fun for children who still have a lot of interest in horses and horse trailers as they grow up.
It's one of the toughest toy cars I've ever seen. Bruder is expensive, that's for sure. But it is also really quality.
Due to the size and especially small parts (the doors can be detached and there is a loose tekhook), the set is particularly suitable for children from 3 years old.
The horse trailer is equipped with a rear door that can be easily folded open and can serve as a platform for the horse to be guided inside.
The Dodge Ram is also available separately without the horse trailer.
A wooden car is fun to play with. Nice and heavy and easy to drive. But add 7 wooden figures and it becomes a lot more fun.
They are solid wooden figures with smoothly rolling wheels. Perfect to use with your other toy cars.
But it's really fun because it's a school bus. This allows for hours of imaginative play. He is brought up again and again with us.
The children visit the farm, the construction site, the magnet tile tower.
You name it.
It's quite sturdy with a working door and a flip-up stop sign for safe crossings. It is attached with elastic so it can't actually break.
Lees meer: these are the best wooden toy cars reviewed
A very cute addition to your dollhouse. The doors can really open so that you can easily put dolls in them.
The dolls also have a way to visit other places, so it also stimulates fantasy play.
Like all Hape toys, the car is very sturdy and made with non-toxic rubber.
It measures 3.5 (w) x 8.9 (l) x 5.1 (h) inches (8.9 x 22.6 x 12.9 cm). It is super quality but very pricey. It also doesn't drive well enough to pass for a regular toy car.
This is yet another approach to wooden toy cars. Now they can make something themselves to be proud of.
The best part is working on it with your child. The suitable age is from 5 years old so they also need some help. From the age of 8 they can probably do it themselves.
But by 8 years they probably won't really play with it anymore. 5 is the ideal age to get some playtime out of it too.
The kit contains pre-cut pieces of wood, plastic police parts and screws and nails. Plus there is (non-toxic) paint to finish the car.
The car itself is just play worthy. It's not the best quality, but at least the wheels roll. The doors can open so that is a nice addition.
But you really should see this mainly as a joint construction project.
This Chevy Impala is also 1:24. It is an officially licensed car from the Fast & Furious series. All doors can be opened, and there is also a trunk, but unfortunately it cannot open like the Bburago can.
The hood can be opened and the car is finished with a lot of detail for the interior, engine compartments and chassis.
Especially the chrome accents as you would find on the real cars is super.
Maybe not the very best to play with. The details feel a bit fragile, but great to put down.
Although these Lego Creator sets are aimed at adults, teenagers can of course also play with them. With 1471 pieces, it is quite a construction kit that will keep you busy for a while.
The nice thing about Lego is that you can combine it endlessly. This way you can pimp your Ford Mustang with different types of Lego pieces. The possibilities are endless.
Lego has also responded to this by making some adjustments such as the supercharger, ducktail rear spoiler, sturdy exhaust pipes, and nitrous oxide tank.
Make it a post-apocalyptic car with a laser turret, or just give it a wider bumper.
It is a real Ford Mustang GT from the 60s and the doors of the car really open. The trunk and hood can also be opened.
It is also quite large at 10 cm (3″) high, 34 cm (13″) long and 14 cm (5″) wide. He is very expensive though. Part of it is in the amount of Lego pieces, but also partly in the fact that it is an official Ford Mustang.
Playing with it is a bit more difficult than with other cars because you don't want pieces falling off, although it is very solidly built. The pieces on the outside keep the whole thing together very well.
This Solido is the same size as the Bruder Dodge Ram, 1:18 in scale.
It is very sturdy and made of metal and plastic. Here too, the doors can be opened and the interior is truly beautiful.
It is quite pricey but you also get a large car with great detail. This one, too, is more for display than play with, although it's sturdy enough for it.
Bburago is a great brand that I have written about before and this Lamborghini SIAN FKP 37 is another beautiful example.
It is again a large car 1:18 in scale and is made of metal. Doors, hood and trunk open and the interior and engine are detailed.
This one is also very pricey, but the quality is super!
Conclusion
There are a lot of toy cars for sale, but having doors that open makes playing so much more fun, or much cooler to display.
This list has something for everyone and every budget.
Also read: these are the very best toy cars in every category