I enjoy writing these articles for my readers, you guys. I don't accept payment for writing reviews, my opinion on products is my own, but if you find my recommendations helpful and you end up buying something through one of the links I may be able to receive a commission on that.
More information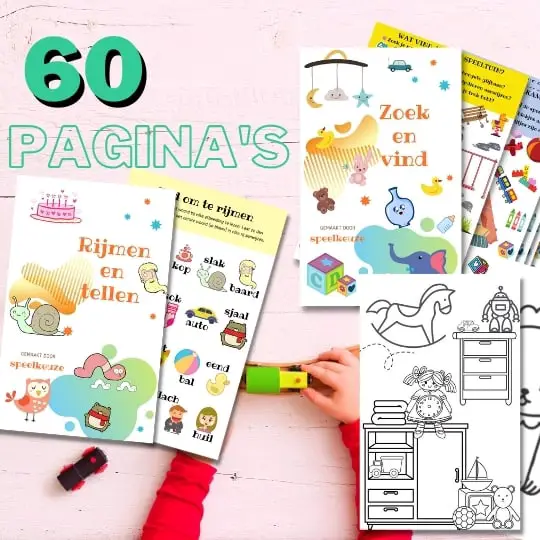 Always something to do for the holidays or rainy day?
Play Choice now has the ultimate activity book collection, with over 60 pages of fun coloring pages and educational puzzles.
Has your child been caught by the singing virus? The best microphones for kids will encourage them to sing and play.
I've written about it before the best kids microphones you can buy in different categories, but the ones you asked the most about were the ones with recording function.
That's why I come back to it with a review specifically about microphones that allow you to capture your singing skills.
My favorite is this kids microphone from K3 that lets you sing along the best hits from the girl band.
Especially since it is very affordable so you can see if your child will really enjoy it, especially suitable for the younger singer and singer.
After researching kid-friendly microphones for over 12 hours, we found the best on the market.
And so, here they are along with comments on why we love them and what to look out for.
3 best children's microphones with recording function rated
Let's take a closer look at all three:
Best Buy: K3 Roller Disco
A must have for all fans of K3. It is a handy microphone, very durable and with the best songs from your favorite girl band!
It is the best buy because it is not expensive at all, is perfect for K3 fans (like many children) and gives you 60 seconds of recording time to listen to your voice.
So without putting too much pressure on your child, they can already make a start with seeing how they sound themselves in a real children's microphone.
Check prices and availability here
Best light effects: Bontempi microphone with voice recording
The nice thing about this Bontempi are the light effects. This children's microphone also has 60 seconds of recording time to hear your singing skills.
Show everyone how beautiful you can sing with this cool microphone! The microphone has a recording and playback function and contains four demo songs.
The lighting effects complete your performance and when you are done, you will be applauded! Nice to give children more self-confidence.
Most comprehensive: MAX KM01
The most comprehensive recording microphone we've seen is this MAX KM01:

This can easily be the best kid's microphone. Not only does it work as a wireless microphone, but you can also use it as a recorder and a speaker.
The microphone is seriously high-tech. It has a 3-layer filter that allows you to reduce noise so that your voice can be heard more clearly.
The microphone also works as a speaker. By connecting it to your Android device via Bluetooth or audio cable, you effectively convert it into a mobile speaker.
Buyer's guide
Here's a list of features to watch out for when shopping for a kid's microphone.
I have used many of the following factors when evaluating these microphone models.
Sustainability
I don't like to spend my hard-earned money on toys that break shortly after purchase.
Durability can also be subjective, as some children are much more careful when handling their toys than others.
Still, finding a high-quality plastic or metal is your best choice.
Batteries or cable
If your child falls in love with these microphones that require batteries, you will need to purchase a lot of spare batteries.
This can get expensive, especially if the microphone is consuming a lot of power.
My personal preference is to use a cable or rechargeable batteries to save on waste and money.
Compatibility
How disappointing it would be if your child can't use this gift right away because it doesn't work with your devices.
Make sure it can pair or connect to your devices, that's the key to a good gift.
Appropriate age
You are making this purchase in the hope that your child will enjoy playing with it, am I right? So it is essential to check age suitability.
A toddler will not understand how to operate a more sophisticated microphone, and a teenager will certainly not be satisfied with a microphone as a toddler toy.
Looking for these important functions is extremely important, especially if, like me, you want to distract your child so that you can get to dinner quickly.
You can't go wrong with a durable microphone that will hold your child's interest.
Benefits of Singing and Recording for Children
Singing has so many benefits for children. I wasn't even aware of all the benefits until I started my research on the topic.
To make the benefits easier to understand, I've divided the information into groups, which include benefits for younger children and benefits for older children.
Benefits of Singing for Younger Children
Music and singing have been part of our lives since we were little. Do you remember your favorite childhood shows and all the songs that were in them?
You may still know the words of some of them.
What about all your favorite shows from your kids and the songs you can't get out of your head (no matter how hard you try).
It turns out that singing is one of the best ways to learn.
It also aids in emotional expression and dancing and singing along improves motor skills.
It has been shown to help improve brain development and language recognition.
Benefits of Singing for Older Children
Older children can also benefit from singing.
Singing is a great learning tool for older children who may be a little burnt out on traditional learning.
I remember when my high school French teacher made us sing songs in French. I still remember them to this day.
Singing is fun, not learning, but with its repetition and catchy lyrics we do learn.
A little more musical support? Then read also my article about the best children's microphones with keyboard.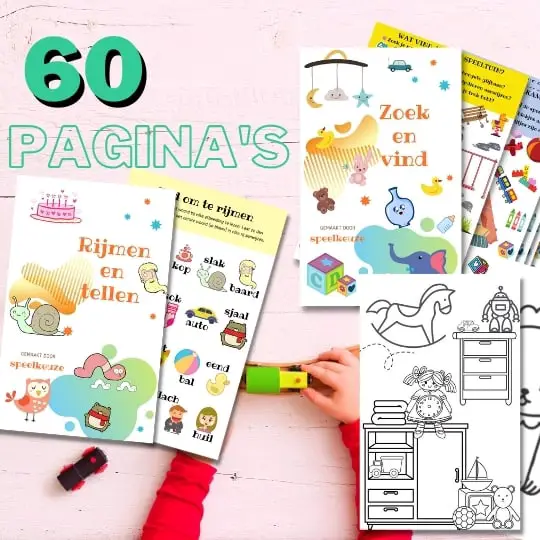 Always something to do for the holidays or rainy day?
Play Choice now has the ultimate activity book collection, with over 60 pages of fun coloring pages and educational puzzles.
Joost Nusselder, the founder of Speelkeuze.nl is a content marketer, father and loves trying out new toys. As a child he came into contact with everything related to games when his mother started the Tinnen Soldaat in Ede. Now he and his team create helpful blog articles to help loyal readers with fun play ideas.