10 Best Toy Race Tracks Rated by Features & Fun Play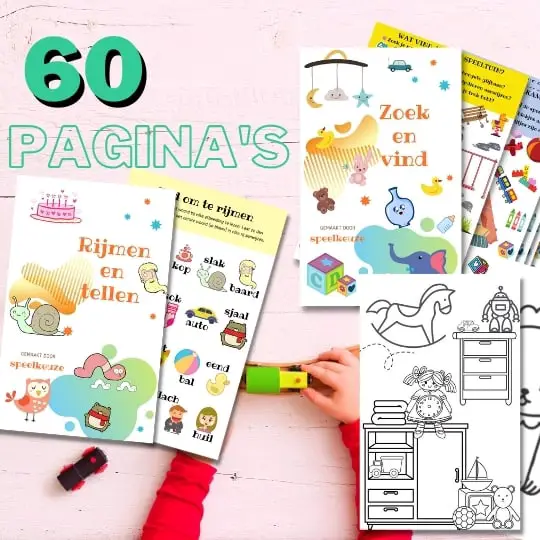 Always something to do for the holidays or rainy day?
Play Choice now has the ultimate activity book collection, with over 60 pages of fun coloring pages and educational puzzles.
Race track racing is one of those fun home activities that kids can either play for fun or take to a whole new level of lifelong obsession.
A fantastic social and active alternative to video games, and racing tracks are becoming more and more interactive to almost full-fledged console games!
For most children, from about 4 to 5 years old, this Carrera GO Pixar Cars Speed ​​Challenge the best job to start with. Super fast, easy, and a fun entry into the world of racetracks with its Disney Cars theme.
Many of the race tracks are no longer as we used to know them, this top 10 will amaze you!
We've asked for your input and found the best race tracks in a number of key categories:
Toy Racetrack Buying Guide
Slot car racing is an exciting, interactive hobby for car fans and anyone who loves speed and competition.
They are a great alternative to video games because they use similar skills:
hand eye coordination
risk-reward thinking
competition
manual dexterity
While still remaining physical, ie hands-on, three-dimensional and face-to-face.
There are two more traditional, high-quality car brands:
Carrera, which tends to appeal to younger racers,
and Scalextric Sport, which attracts an older audience and enthusiasts.
In other words, Carrera is a bit of a "toy", while Scalextric is much more "a hobby".
In addition, there are a lot of newcomers that have entered the market with cool apps, power ups and other loops and things.
In this post, I'll explain some of the characteristics of each brand to help you make a better purchase.
Digital versus analog
Both Carrera and Scalextric offer analog and digital formats.
With an analog set - the kind that's been around for half a century - you can only race with as many cars as you have lanes.
Your controller adjusts the power that is sent to the track, making the car go faster and slower in that particular track.
With a digital setup, the controller is programmed to drive the car itself.
Digital sets often have crossover sections that allow you to switch from lane to lane for passing, blocking and overtaking.
These tracks also support more cars, so three or four (with some sets up to six) people can race at the same time. I will come back to that later.
Questions to help you decide what's right for you
There are a few things to consider beforehand when looking at a racetrack:
How old are your racers?
I do not recommend racetracks for very young children. Ideally, a child should be eight years old or older, and certainly no younger than six or seven.
Then you better buy them a plastic toy set like the one I discussed earlier in the article.
Eight would even be a bit young for the more technical demands of an advanced Scalextric set.
You need a lot of skill and finesse to navigate the track, especially around corners, and practice is imperative.
You can't just accelerate and expect the cars to zoom around flawlessly. They jump out of the trench and drive away. That's part of the fun, of course.
Without skill, you would get bored quickly.
For the most part, a child under the age of 8 simply lacks the dexterity and coordination to understand the finer points of adjusting the speed to stay on track, and may not have the patience to put in the necessary exercise.
Where do you put your track?
The three-dimensional, hands-on, physicality of racetracks is great, but it does mean you need space to devote to your layout.
Even the smallest tracks are several meters wide. You don't want it in the middle of the living room it's stepped over or on!
The track sections are generally quite flexible and robust and are designed to withstand a few treads, but they are not indestructible.
How often will you race?
It's not a good idea to set up the track, race a few laps and then pack up again.
The tracks are designed to be assembled and disassembled without too much effort, but not too often.
A racetrack wears out fastest from assembling and disassembling, not from racing itself.
You want to make sure you pull evenly so that you don't loosen the connector tabs that hold them together.
Repeated assembly and disassembly will eventually wear out and loosen the connectors when you want a good fit.
The best option is to place the court where it can be left standing, ideally on a table or some sort of platform.
Only take it apart if you want to add or change the layout.
But not everyone has the right place or desire to set it up like this.
Top 10 Race Tracks Reviewed
Below we'll cover each of these choices in more detail:
The Carrera GO - Pixar Cars Edition racetrack is a fun spin-off of the popular Disney / Pixar movie 'Cars'.
Nice starter set with the characters of Cars.
It's a more traditional racetrack than some of the others on our list so it will bring back memories of your childhood as well.
While Disney certainly valued the odds for gold from this movie, there's no underestimating the appeal this trusted character can have in the world of racetracks.
This set is a more traditional racetrack, the kind of kit you'd know from your childhood.
Two metal car tracks
two speed controllers
two cars (McQueen and Bernoulli)
and a few exciting extras (high curves, narrow section, intersection, flyover, loop).
Featuring one of the most renowned race track designers in the form of Carrera, along with the endearing characters from the movie, this is the perfect starter kit for younger children.
Best for: Traditional slot cars, beginner, younger children, upgradeable
Ages: 5-6 years and up
Don't feel like racing on a permanent track? Check out these RC cars for street or off road
Ready, set, go! Toddlers run wild with their imaginations with this fun racing set from Fisher-Price.
Super fun for the smaller children with larger pieces and safe trains. They will whiz down nicely with nice sounds.
Not only does it come with two trains – which are great fun in their own right, but the main thing is of course the steep race track.
Furthermore, there is also a crane and other grippers to keep the game fun longer and significantly increase the replayability, especially for toddlers.
The trains can whiz down nicely, twisting and turning around the center in fun racing adventures.
At just over 90cm in length, this is the perfect size for toddlers (recommended for ages 18 months to 6 years) to stand and play and for older children to sit and race.
To further fuel the action, there are tunnels, a movable lift and a car lift.
Sensitive, cheering, and car noises set the stage, and can be turned off if you want!
One of my friends is used to digital games, playing on the laptop and PS4. Nevertheless, he told me he felt he needed some change.
Great to play with if you also follow Max Verstappen on TV, for example.
He decided to go online to see if he could find something that would keep him busy, wherever he is 7 year old involved so they could play together.
He couldn't find one at the time, but we investigated further together and came up with this car race track Max Verstappen as a hobby. Eventually he fell in love with this one from Carrera.
This race track is a masterpiece. The racetracks are analog and almost look real.
In addition, it comes with two race cars namely Sebastian Vettel in his Ferrari SF70H and fan favorite Max Verstappen in the Red Bull Racing TAG Heuer RB 13.
The tracks are huge, which makes the experience unique.
In addition, the scale is 1:32, which indicates that the car is large enough for an adult to enjoy maximum enjoyment.
And you can also mix the tracks and cars of this model with the Digital 124 series or other Carrera Evolution versions.
Seriously WOW!
The Anki OVERDRIVE has been named in Time Magazine's 25 Best Inventions of the Year and brings... toys race tracks to an incredible new level.
More computer game than racetrack. You can take out your friends with powerups and even play against an AI opponent.
Via smartphones, players operate their robotic supercars as they fly across the track.
The gameplay goes way beyond just faster and overtaking, each supercar has special abilities and weapons that allow it to literally blow the opponent off the track.
It looks more like a real-life computer game!
Players can even choose to play against an AI-controlled opponent.
And with more cars and track extensions available, this is a set that can keep growing and you can keep expanding.
Remark: Each player must have compatible iOS or Android device to play, such as one of these children's tablets.
Best for: Advanced Gameplay, AI, Battle Racing, Mobile Device, Upgradeable
Ages: 8 years +
This corkscrew track from Hot Wheels has the most amazing loops in a row and the trick is to stay in the track with your car.
BEST FOR: Little speed demons aged 6 and up
CONSIDERATIONS: Adult assembly required, motor is loud, it is large but therefore requires a lot of floor space
CONCLUSION: The Hot Wheels Corkscrew Crash Track Set tests your child's timing and strategic skills as they launch their vehicles to make sure they'll fly across the track without causing major crashes.
Features
Track has 3 crash zones and 3 fast booster zones
1 Hot Wheels car included
Battery operated motor (batteries not included
Judgement
Your little one will have his cars all set and ready to go with the Hot Wheels Corkscrew Crash Track Set.
It takes some parental involvement to follow the easy-to-understand instructions while building this bulky colossus, but once it's complete, operating it is toys simple and they can continue to do this independently.
Kids will love it when their cars travel super fast speeds while performing stunts and traversing the loops.
Three power boosters keep the cars screeching around the three large loops the track has.
The ultimate goal? Avoid colliding with other cars at all costs!
Our toy testers loved playing alone with this set or racing against friends.
The track can be quite loud when played with so be prepared for some noise.
And while the Corkscrew Crash Track turned out to be durable, it takes up quite a bit of space, so make sure you have plenty of floor and storage space.
Only one vehicle is included, but other Hot Wheels cars will work on the track as well (check sizes only for compatibility).
And the track can also be combined with many other Hot Wheels tracks:
The more cars you add to the track, the more exciting the game will be!
With Glow in the dark tracks have given Mindscope twister tracks an exciting and visual twist to the world of racing games.
Make any pattern whatever you want with the individual track pieces and create the wildest ideas, all lit up in the dark.
Best for: Younger children, fast, visual, in heat
Ages: 6 years +
The manufacturer Bigjigs has expanded its line of train tracks with everything you need for a great racetrack.
And if you already have trains and tracks for your children, you can also use them perfectly to expand the set!
This company has made a very nice racing track with cars on wooden rails.
The wooden race track consists of separate track parts to build your own circuit and these parts are therefore easy to combine with wooden train parts from Bigjigs, but also from comparable other brands.
This set includes race cars, houses and two start lights that can be set to green by hand and is made of certified sustainable beech wood.
Another stunningly fun racing track reconsideration, the Real FX Racing Slotless Racetrack Set is one of the most popular racing tracks with overtaking.
Also a race track with great AI. The race track without grooves gives you the opportunity to overtake your opponents on either side.
Unlike the Anki, no mobile device is required as all gameplay takes place through the specially designed remotes.
While the concept of slot-free 'slot cars' may seem a bit contradictory, this makes for some of the most amazing gameplay your living room will ever see.
Each Hotwheels car uses its own AI to help keep players on track.
This assistance brings out all sorts of crazy moves such as overtaking off-track, setting up oil spills for opponents, lap times, mechanical failures and even tire loss.
It's these imaginative extras that make Hotwheels so much more than your average toy racetrack!
Best for: Advanced Gameplay, AI, Battle Racing, Expandable, Overtaking
Ages: 8 years +
This is the closest thing to what I played for days as a kid.
The Scalextric Micro Playset is a perfect starter set from one of the most famous race track makers, Scalextric.
This brand has been around since 1956 and now with new finishes it is still very good and great fun. Perfect for those who love more traditional racing sets.
A classic that is as loved today as it was when it was founded in 1956, there's good reason why this innovative brand has stood the test of time.
With rugged and solid tracks and durable super tough cars, the Scalextric can survive the most fierce games effortlessly in the pursuit of fun.
The set comes with two cars, two controllers, a lap counter and, with Scalextric, there are millions of ways to build on the set with more cars, track and extras.
Best for: Traditional Race Track Enthusiasts, Beginner, Expandable
Ages: 5 years +
These are the serious stuff! With the Carrera Digital 143DTM Flash By Set, we're taking a big (and expensive) leap into the digital race track arena.
Carrera sets the standard when it comes to digital racetracks and the 132 is a great entry into this world.
Digital racetracks are generally what you will see in competitions.
The move from analog to digital opens up all kinds of additional gameplay, such as track switching, app integration, and even the ability to to code systems and hack and do new things with it yourself.
While digital is definitely the way you want to go if you know kids are serious about racetracks, consider postponing purchasing for a while as these kits are definitely not cheap.
Best for: Traditional slot cars, digital, serious racing, upgradeable
Ages: 8 years +
How can you add more to your racetrack?
Here are some more tips to get even more out of your track:
Camera on board
This is a super cool idea from the guys at slotcarcity.com.
They mounted a mini camera on the roof of one of their slowest cars and then put it on the track.
The result is an in-car representation of what it feels like to fly one of these cars around the track. Breathtaking!
You can of course also mount a camera yourself and see what images you get in return.
Build and expand
One of the biggest advantages of racing tracks over other toys is that they are never really 'finished'.
Like any driving track or race track, there are always ways to improve and build on what is already there.
Whether it's adding extra curves and getting the latest and greatest race cars, it's easy to see why this is a hobby that goes well beyond childhood.
Bring it to life!
This is probably the most compelling part of creating and building your own toy car jobs for me.
There are endless possibilities to set the scene for your race.
From building fully custom tables to purchasing individual shrubs and trees, it's inspiring to see some of the amazing creations that are possible.
There's an app for that
And last but not least, it is unbelievable how far simple racetracks have come.
Yes, there is now a Carrera app for use with Carrera Digital sets and other courses are controllable with an app on your phone.
Configure individual driver profiles, record results, add sound effects and even set fuel limits.
It's a pretty exciting time to be doing race tracks!
Do you and your family have fun with race tracks? Let us know your tips, tricks, and recommendations in the comments below.
Prefer to race in the air? Check out these top RC kids drones