Best VR glasses for gaming | 5 rated stand-alone to PC [incl video]
I enjoy writing these articles for my readers, you guys. I don't accept payment for writing reviews, my opinion on products is my own, but if you find my recommendations helpful and you end up buying something through one of the links I may be able to receive a commission on that.
More information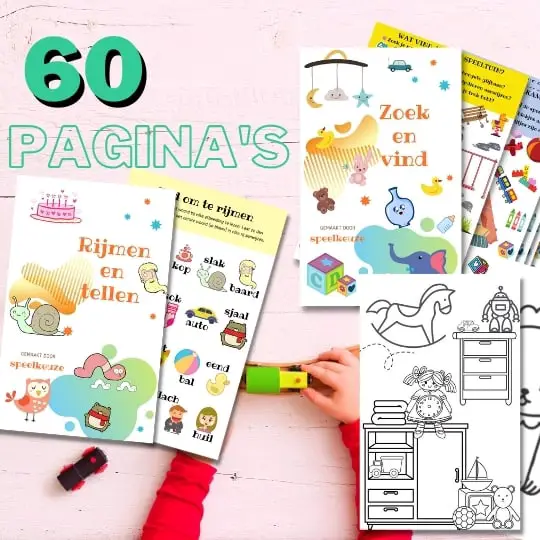 Always something to do for the holidays or rainy day?
Play Choice now has the ultimate activity book collection, with over 60 pages of fun coloring pages and educational puzzles.
It's safe to say that virtual reality has passed that critical early stage where new technology often turns out to be just hype.
VR is here to stay!
With HMD makers producing a ton of new, excellent models, like Oculus Quest and Oculus Rift S, and Valve's brand new Index lurking, VR is proving to be a sustainable (and very exciting) corner of the gaming technology landscape.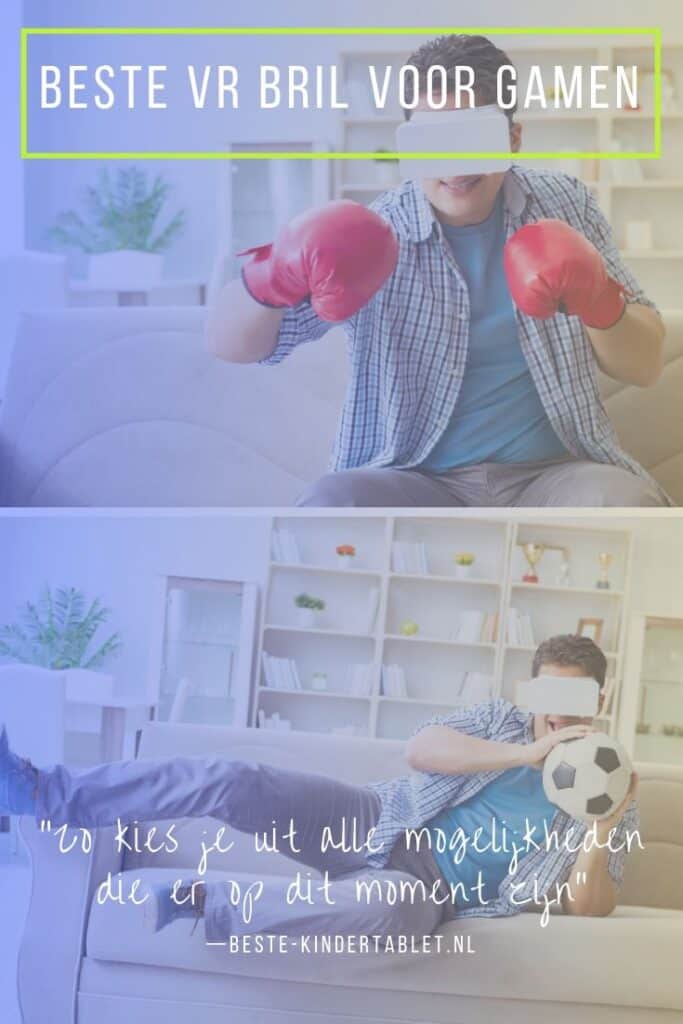 So which VR headsets are best for gaming?
If you don't own a gaming PC or hate the idea of ​​cluttering your living room with more cables, is this Oculus Quest the best choice for you. It is completely stand-alone and the performance for people without a gaming PC is unparalleled.
But there are a lot more options, let's take a quick look at the top picks, then I'll dig deeper into each of these: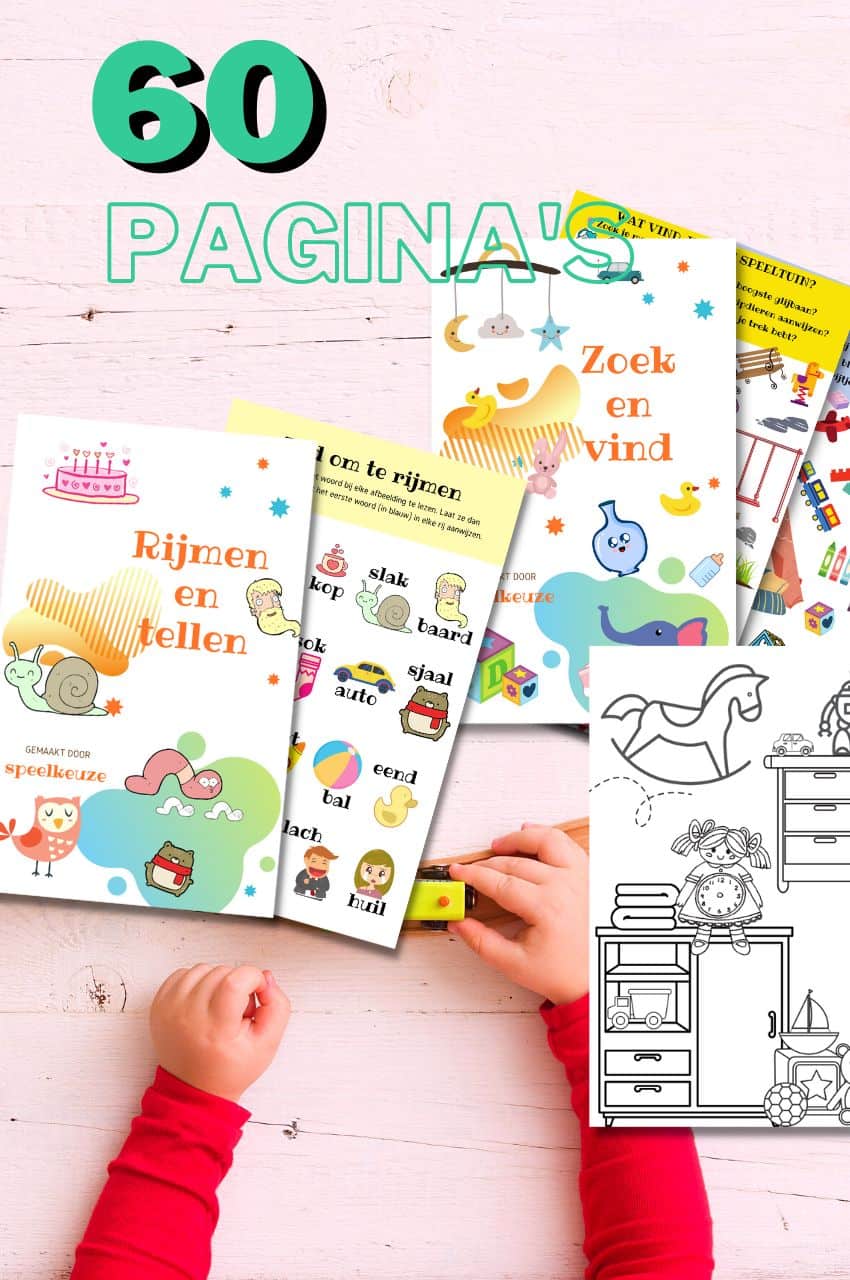 A play theme in your mailbox every month?
Fun play tips, activity books and more, with the first email being our free mini-guide "educational toys"
We will only use your email address for this newsletter and respect your privacy
Best vr glasses for gaming reviewed
Let's dive into a somewhat more comprehensive review of each of these:
Best Standalone VR Headset: Oculus Quest
The Best VR Headset Display: OLED | Resolution: 2880 x 1600 | Refresh rate: 72Hz | Field of view: 100 degrees | Controller: Oculus Touch | Connections: Stand-alone (USB-C for charging, 3,5mm jack for third-party headphones)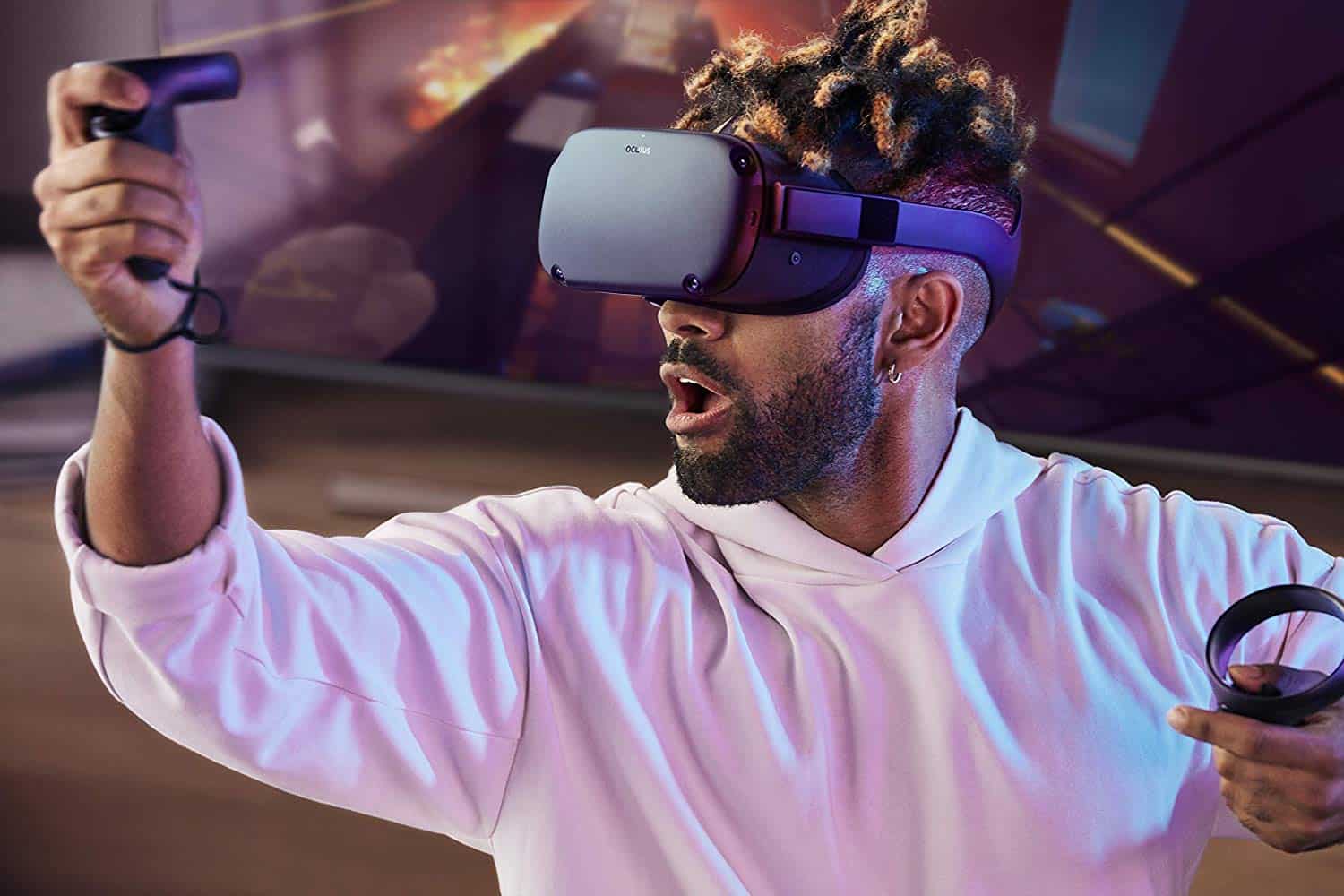 Completely stand-alone
Excellent performance without a PC
Smart UI
Limited software library compared to other Oculus headsets
The Oculus Go was a solid first step towards good wireless VR, but it was more of a proof of concept than a real serious consideration.
Now the much more specified Oculus Quest has arrived, at the same price point as its wired counterpart, the Rift S,
Stand-alone VR finally has a real champion.
The freedom of untethered VR is really powerful, even after spending some time with Oculus' other headset offerings, the Quest was able to amaze me with its power and portability.
While it doesn't quite have the same performance power as the Rift S, you're unlikely to ever notice this as a casual gamer, and the magic of being able to see through the AR cameras with your own eyes and walk around your house is completely unique.
Travel? Throw the Quest in your bag and go away, it is extremely portable.
At 571g, it's still quite light, especially since it doesn't require any sensors or cables or other restrictive accessories (other than the excellent, sophisticated Touch Controllers), and it doesn't need to be connected to a massive, powerful gaming PC to work.
This is currently the headset that most convincingly delivers on the magical promise of virtual reality, to the point that its meager price seems like a bargain.
Check the most current prices and availability here
Best VR headset for PC gaming: HTC Vive Pro
The best high-end VR headset Display: AMOLED | Resolution: 2880 x 1600 | Refresh rate: 90Hz | Field of view: 110 degrees | Controller: Vive controller, any PC compatible gamepad | Connections: HDMI, USB2.0, USB3.0, Wireless (with adapter)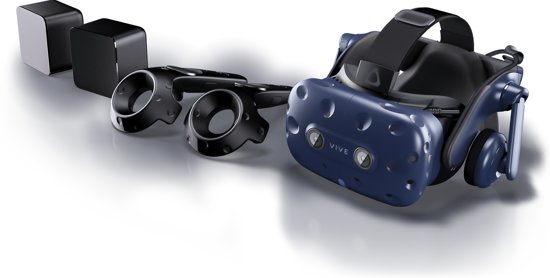 Best VR experience on a living room scale
The most comfortable VR headset we've tried
Pricey
No controllers or sensors
At the moment there are two major players for PC VR headsets.
No one else has shown products that are consumer customers other than HTC and Oculus, except Sony with its PSVR headset, but that's not for the PC (at least until modders get their hands on it and adjust it themselves).
While both headsets stay close together, Oculus has made a difference by bundling its headset with the Touch controllers and slashing the price significantly.
This was the deciding factor in choosing the Rift over the Vive as our new preferred headset.
The games also helped. We expect nearly all VR games to work on both headsets eventually, but at the moment Oculus has quite a few existing and upcoming exclusives (which we're not exactly happy with, but which come into play).
If you have the money and a big room, the Vive's wall-mounted sensors offer the best space-scale VR we've experienced.
In addition, the Vive Pro is much more comfortable than the original Vive and the resolution rises to 2880 × 1660.
This easily makes it the best performing and most comfortable VR headset we've ever tried.
But as mentioned earlier, the main reason you wouldn't choose the Vive Pro over a standard Vive package or the Oculus Rift is price.
But if budget really isn't an issue for you, the Vive Pro with controller and room sensors offer the best possible experience without a doubt.
Check availability here
Best VR headset for Android & iPhone phones: Shinecon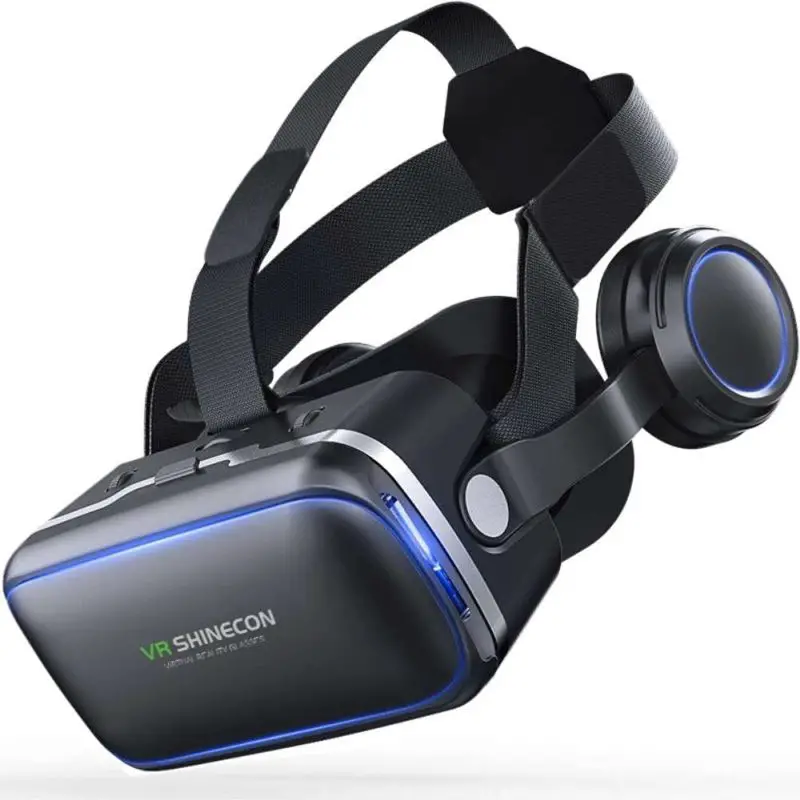 Connectable to mobile phones with Android or iOS

Lightweight and inexpensive

Not that many features compared to more expensive headsets
Since the Shinecon is a headset that can pair with your cell phone, you don't need a PC of any kind to use it, let alone an expensive mid- to high-tier PC that requires more expensive headsets.
Despite that, and the low price, the Shinecon is still a fairly robust headset; it doesn't come close to the Rift or Vive Pro, but the image you get comes from your phone of course, so you can't compare that.
One of the biggest annoyances of VR, or really any virtual reality experience that requires you to stand or move all the way, is that you are constantly afraid of tripping or getting tangled up in any wires left behind from the headphones (or from the headphones that lead to the sensors).
Since it's wireless and uses your iPhone, that major hurdle is completely removed, providing a much more comfortable, secure experience.
And speaking of comfort, the Shinecon feels downright snug when it sits right in your face – the inner liner is soft and cushiony and there are no hard plastic ridges to wrinkle your skin.
And it also has the advantage of not needing a long installation or setup, which means it works really easily and you can take it out of the box whenever you want to entertain your family, or introduce your friends to the wonders of virtual reality.
Check the latest prices here
Best Cheap VR Headset for Low End PC: Oculus Rift S
The best mid-tier wired VR headset Display: LCD | Resolution: 2560 x 1600 | Refresh rate: 80Hz | Field of view: 110 degrees | Controller: Oculus Touch | Connections: DisplayPort / Mini DisplayPort, USB 3.0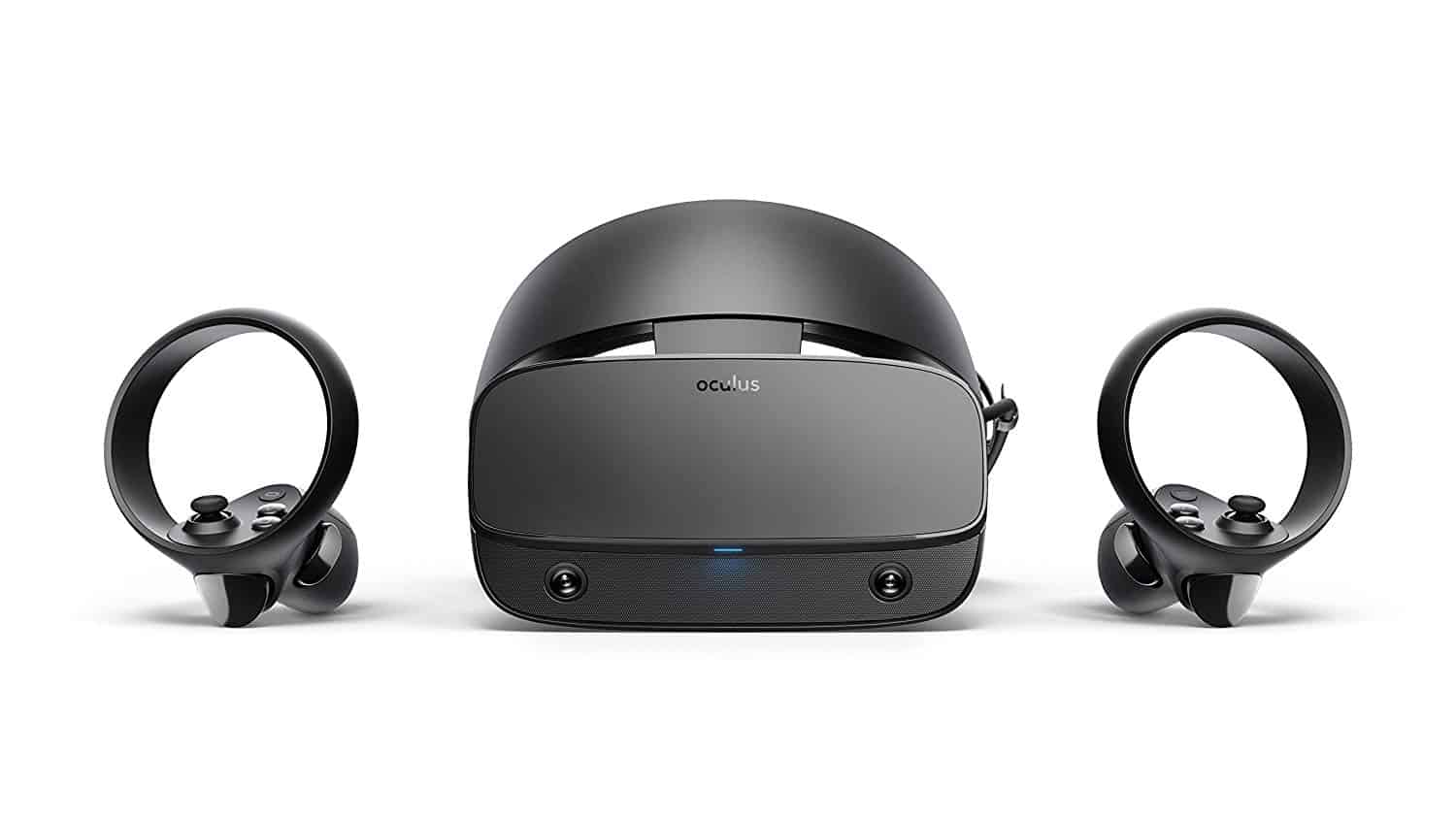 Excellent resolution and refresh rate
Great, deep library of games
Inside-out for tracking
LCD screen instead of OLED
Lower refresh rate than the original Rift
The Rift S is an interesting choice. It completely replaces its predecessor, the original Oculus Rift, and is definitely an upgrade, but it is sold at the same price as the original was sold for (and still does, in some stores).
That said, it's also a strange step back in some mind-boggling ways, with a slight drop in refresh rate and LCD lenses instead of OLED.
That said, the Rift S is easily the best mid-level wired headset you can buy for PC.
Not only does it have a solid, deep library of games, a library that has matured and expanded immensely since the original Rift's launch, its higher resolution and more comfortable fit means that the original Rift is basically now obsolete (unless, of course, you can find one with a big discount).
While the original may have a slight edge in some of the aforementioned categories, the actual experience of wearing the Rift S is much better, especially as it fully supports inside-out tracking meaning you don't have to buy, wire- up and find a place for external sensors in your play area.
If you've already invested in a mid-tier or higher gaming PC and want a powerful headset, a headset that delivers top VR experiences that look great and play well, and don't want to spend a huge amount of money on the more expensive HTC Vive Pro , the Rift S is a clear winner.
It might be more of an iterative upgrade from the original we originally hoped for, but it's still an excellent piece of hardware and a fantastic way for PC owners to dive into virtual reality for the first time.
Check the latest prices here
Best VR Headset for Playstation: PlayStation VR
The launch of Sony's PlayStation VR is another big milestone in the world of virtual reality.
Virtual reality is the future of the gaming world and it has recently shifted the focus from heavy gaming PCs to accessories and peripherals.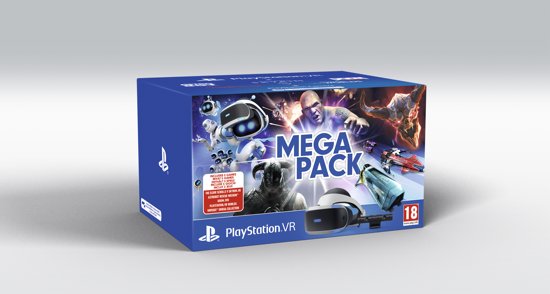 And then there is the Sony PlayStation VR which is relatively affordable given the many possibilities it has in the virtual reality experience.
You only need a PS4 console to play with the PSVR and can step right into the world of virtual reality.
A world that can take gaming to another level. PS VR is so advanced that it does a good dent in the reputation of the PC competitors.
In this piece, we take you into an assessment of this new and exciting world that Sony can now offer you.
And if you already own a PS4 then you probably want to go for this Playstation VR headset, more than capable and it's not worth investing in a gaming PC just for VR too, although the Oculus and HTC glasses be a lot more powerful.
Even the most advanced technologies have their flaws, and Playstation VR is no different.
The main limitation you have with Sony glasses is that you need a PlayStation Camera.
If you already have a PS4 then you cannot actually get the most out of the glasses right away, but you will then have to look at PlayStation Move Controllers and a camera to be able to use it fully.
That is also an extra investment. But this is certainly worthwhile to optimize the control.
A group of gaming fanatics have decided to put PSVR to the test and see how good it really is.
They selected some of the top games of the moment and compared Sony's glasses with other virtual reality devices.
They concluded that when it comes to gaming, the PS4 headset came out on top.
VR Gaming with Playstation VR
The most comfortable VR headset. Sony was sure to prove a point when it built a headset built specifically for VR, while prioritizing customer needs.
It's a stylish look and it's durable enough to withstand a few blows.
The headbands may be a bit too solid compared to others that use more elastic materials.
Nevertheless, the firmness is good and it will not come loose. And you can still adjust it to fit your head.
You can do this easily by simply clicking a dial placed in the back to tighten the whole piece.
Another great feature of these headsets is the rubber that wraps around the visor outside, which helps block out ambient light better than the foam clips used in the other headsets.
Furthermore, it is also spacious enough to ensure that you can keep your glasses on during use, which is also not possible with all headsets.
The headphones also have a number of other extras that you will not easily find in other headsets.
A good example is that there is an inline remote with a number of control buttons directly on the cable for volume, toggle and power on or off.
The remote has a jack that allows you to use it not only on a Sony headset, but also on another compatible headset.
It is possible to pair wireless headsets with the PSVR, but you have to connect it directly via the jack if you want to enjoy the sound.
How the Sony PlayStation VR works
Just like any other virtual reality game on the market, the Sony PS VR has the great task of splitting your video game images by producing two images at the same time.
You have a meter or two cable that sends it to your headset.
With the headset from Sony, you don't need an expensive gaming computer with its own expensive graphics card.
The PS4's GPU has enough power to fully support it.
This is made possible because the PlayStation Camera can keep track of the lights on the DualShock 4 or Move Controllers depending on the specific video game you are playing, as well as nine different light points on the headset.
That gives the perfect playing experience because you are a bit more flexible in your movements than with other sets.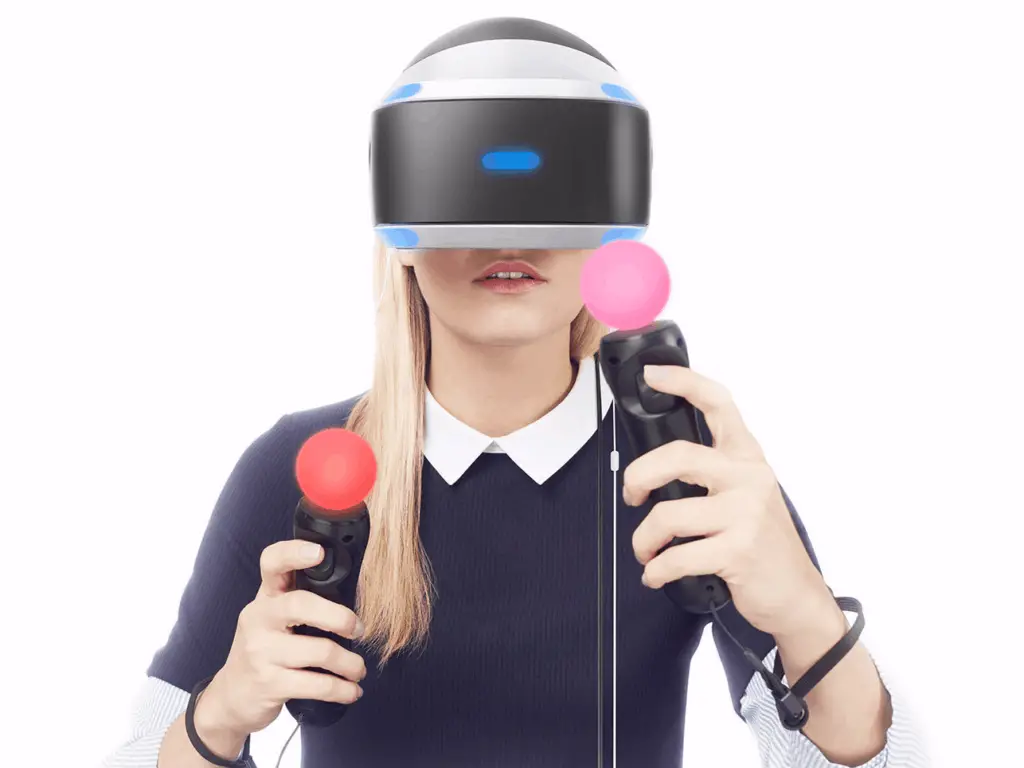 It's amazing how a single camera can accurately track what's going on in the game.
However, it is common for the camera to lose track of the controller from time to time if you keep moving around the room too much while playing.
This is because it only features on one camera, unlike the HTC vive, which comes with true room-scale VR.
You can freely walk around the room while gaming, but be prepared for warnings from the system that you are too far and out of range.
It's best to stay stationary when using the PlayStation VR to get the best out of it.
You can opt for the basic Sony PlayStation VR package that only includes the PS VR system, cabling and headphones.
A PlayStation VR Launch Bundle with the PlayStation VR system, PS Camera, two PS Move Motion Controllers and a copy of PS VR Worlds will be sold for a little more.
Both packages include the PS VR demo disc to help you get to know the system well.
Whichever package you choose, the Sony PS VR is worth every penny, given the revolutionary features it brings, it's a great choice.
And if you already own a PS4, it's also a fairly affordable budget choice.
Check the current prices here
What is VR?
VR stands for Virtual Reality, or virtual reality.
This concerns a headset or 3D glasses that you can put on and that will immediately bring you virtually into a game. They have lenses that increase the viewing angle.
This creates the feeling of being in the scenes themselves. In addition, the images have a three-dimensional aspect that enhances the sense of realism.
Its main feature is that movements of the head of the wearer of the headset or 3D glasses convert to changes and movements in the virtual image.
The virtual environment that we see takes up all of the space.
So when we want to see what's happening next to us, all we have to do is move our head to the side.
Due to the motion sensors that the consoles carry, the virtual environment reacts depending on the movement of your head and we can focus our gaze on all sides of that environment depending on our movements.
Gaming with VR
There are very complex headsets and glasses with their own screen and accessories.
Such as for your hands and feet, connected to a device that enables much more complete experiences.
They are usually used with video game consoles or computers where the sensations are made even more realistic.
Many qualities are still being adapted and they are looking for the latest technologies for development to make the option of a VR mode as successful as possible.
Until now, most brands have not yet been able to achieve the desired success that they are really looking for.
Is VR gaming possible on the Nintendo Switch?
More and more people are wondering whether it is true that VR gaming is possible on the Nintendo Switch. But what exactly do we mean by VR?
VR made possible for the Nintendo Switch
Many have known the Playstation VR and the Oculus VR for a while.
A fairly recent invention is the virtual reality headset that at first sight arouses a lot of surprise to most.
And a hot topic has also been whether it is true that there is now also a VR mode when it comes to the Nintendo Switch.
Nintendo has been very busy recently testing this new option and making it optimal for future users.
They have made every effort in recent years to give the users an ultimate and new experience.
VR in gaming in the past
In recent years, VR gaming has become one of the most discussed and popular trends in gaming.
We could certainly see it coming up with Nintendo coming up with this idea as they were one of the first to come up with technologies very similar to this one.
For example, we can look at the Virtual Boy that was released in 1995.
The Virtual Boy was a video game console that used a projector to view games in 3D through a stereoscopic effect.
Unfortunately this was not very successful, but it has always been an important initiative for a possible future generation of virtual games.
In the years since this invention, most brands have abandoned this idea. The first to come up with similar initiatives was Oculus Right, founded in 2012.
They have invested a lot in this new idea and have designed their own VR headset.
This eventually became a success and the idea became more and more popular. Many people became interested in buying this device.
Many brands such as Huawei and mobile brands started developing their own versions. Earlier we also saw the HTC VIVE SteamVR.
In 2016 Sony released the Playstation 4 VR, this also gave quite advanced results and perhaps one of the best at the moment. But according to many, it still has not been able to fulfill the ultimate wish.
The bottom line is that many brands are looking at ways to offer the best experiences, including Nintendo for Nintendo Switch.
They do their utmost to really live up to this ultimate experience when we talk about being able to play successfully with a virtual headset.
Will there really be a Nintendo Switch VR?
The fact is that an interface of the Nintendo Switch has been discovered with several variants that can be led to the VR.
When we go to the graphical environment, we see how a code appears that could be a kind of experiment for Nintendo Switch with a VR mode.
Here we see that the patent on VR can be set.
When activating a code and setting it to '' true '' on Nintendo Switch, it will switch to a display mode different from what we already knew.
The screen is split in half and put in a dual mode. It looked the same on both sides, which is clearly intended for a VR mode.
After this, several theories surfaced about the tests that the Nintendo Switch tried with a new console.
These codes were clearly not created for normal use of the Nintendo Switch but for a specific product.
The Nintendo Switch's split screen has very vague optimization. We are talking about a 720p screen that would be suitable for the use of a VR.
Virtual Reality for the Nintendo Switch
A VR mode is ideal for gaming with the Nintendo Switch.
The Switch has achieved great success in the last year due to its flexible way of handling the console.
It makes everything possible and you can take your Switch anywhere and use it as a portable console.
The console has the option to easily connect the device to a television halfway through a game and to continue playing.
It is very easy to use and you can set it to your liking in various ways.
This optimizes an additional option that will be made possible on the Switch to play with a VR mode.
Nintendo Switch is the latest video console developed by Nintendo. The Switch is a fun gaming console in particular because of its ease of use and because of the fact that multiple options are made possible for gaming.
The Nintendo Switch is a completely new console and distinguishes itself from other products of this brand.
The great innovation makes it possible to use the console as both a portable console and a desktop console that can be connected to the television.
This console has two special options for using it.
This is the so-called 'Joy-Pad' which can be detached and reattached.
This has a base that you can connect to the television and put together in one device.
Normally this could only be made possible with two consoles including the Wii U and the 3DS. A portable console and a desktop console.
Nintendo Switch has managed to sell millions of devices worldwide.
The quantity is so enormous that in less than a year we managed to surpass the total number of Wii U sold during this period.
Without a doubt, a VR mode is the ideal addition to the handy, flexible and ultimate Nintendo Switch console.
Soon we will experience everything virtually, while we are in a game as if it were all reality.
Undoubtedly, this will attract a lot of interest when it is officially released in the market.
People would like to know if it will outperform other consoles with a VR mode. Such as the reasonably successful Playstation 4 VR and the Oculus VR.
What can we expect?
Soon we will finally be able to make the idea come true. This will be even more fantastic for the big fans of the Nintendo Switch and VR games.
It will also ensure that people with an interest in VR will purchase a Nintendo Switch.
Will it really be a great success or is it just a gadget that will make the gaming a bit more complete? That is still the question.
We still know very little about the experiences. The Japanese brand seems to do everything it can to make the wishes of many satisfied gamers come true.
Yet it is still partly coffee grounds as it is still a fairly new initiative.
In recent years, many brands have been busy with other plans and looking for technologies for other ideas instead of virtual gaming.
But once VR consoles came on the market and there was a lot of demand for it, it almost became an obligation for Nintendo to release a VR version.
This is the start of a new generation of VR gaming and not far in the future we will see the most cool technologies emerge.
Soon we will finally be able to live this ultimate experience that makes us forget that we are in a non-real world while we are gaming virtually.
Virtual reality and gaming
Virtual reality is a domain that changes over time, and changes and improvements follow each other at a rapid pace.
With a wide range of devices and also software to be launched in 2017, there is plenty of choice to now plunge into the digital virtual domain with all your imagination.
With virtual reality, you dive deep into a virtual dimension.
This form of feeling is not available on the usual screens because you can still see a lot of the environment there, such as your room.
With the new glasses you completely close yourself off from the outside world and you see yourself walking completely in the world shown to you.
Most virtual reality uses 4 of the 5 senses; image, touch, hear and smell.
VR glasses work with two different viewing angles
This technological force will take you to a virtual universe with exciting experiences.
Thanks to the stereoscopic display, your brain converts two separate images into a 3D experience.
The stereoscopic view works by transmitting two different viewing angles of the virtual images where each eye sees a different point of view, and this simulates the depth.
When this display is used in conjunction with other techniques such as parallax, the results are absolutely stunning (parallax is the technique where the background moves slower than the foreground, just like in real life.
Just look out of the train. When you look at objects close by, they rush past, the objects far away such as trees pass much more slowly).
Moreover, in addition to these techniques, shading techniques are often used and together they provide a lifelike experience.
And you can still wear most glasses these days tablet or children's tablet so you can take them with you wherever you go.
Virtual reality has been around for a while in the tech industry.
But this technology has really taken off in recent years and has become not only better, but also more affordable.
For instance, Google has opened up cardboard possibilities for users with Android devices, and the potential of the HTC vive has shown that the presence of a powered up headset can make the virtual experience even more lifelike and exciting.
All major companies in the virtual reality industry have either started or are about to launch their virtual reality platforms.
However, the question remains whether virtual reality will be good for this and will remain relevant.
The power of technology has become more apparent in virtual reality and you can see a clear dichotomy.
A simple headset with a motion-tracking device, such as a mobile phone, can already provide a beautiful virtual space experience, while the capabilities of dedicated self-powered headsets take the technology and experience one step further.
2017 must be the year to fully roll out this technology in the consumer world.
Oculus had already rolled out to the customer with the Rift, and now Vive and HTC have launched the steam friendly vive.
Sony recently also released the Playstation VR glasses, while Samsung is also coming with Gear VR, Google is about to launch the expected Daydream.
VR glasses for mobile or with a fixed connection
Among the best VR glasses for 2017, there are headsets with a fixed connection to the platform or that are made suitable for mobile.
Mobile headsets are gears or headsets, equipped with lenses where you put your smartphone in to look at.
The lenses work to divide the screen between both eyes to create the VR experience.
The headset does not have its own screen, but you use the display of your telephone for this.
Examples of mobile headsets are the Google Daydream and Samsung Gear VR.
These devices do everything with the help of your phone and therefore do not require any wire connections.
They are also cheap because your phone does most of the work.
On the other hand, some phones will not be able to give the best picture because they are not primarily designed for virtual reality.
Phones are also underpowered compared to the dedicated headsets made for gaming such as the PS VR or the vive for Steam PC.
Yet you see that there are a number of nice VR headsets out there.
Qualcomm launched a cool device that allows you to move into a virtual space without having sensors or connections installed in your room.
This is the Snapdragon 835-powered prototype headset device.
On the other hand, tethered headsets connected to a PC or a play station are specially made as displays for virtual reality and, together with motion sensors and camera trackers, can significantly enhance the virtual experience.
Head tracking and motion sensors have improved dramatically in recent years, and while these headsets require additional investment and some freedom given that you're tied to the platform they're made for, the quality improvement is often worth it.
These types of glasses are also called tethered headsets. Examples of tethered headsets are; Oculus Rift, play station VR and HTC vive.
How does virtual reality gaming and entertainment work?
Gaming and entertainment are transformed by the new virtual reality developments.
The constant push for virtual reality is the main reason why consumers find it so popular and can't wait to get their hands (and eyes) on a new VR device.
As a result, there are currently so many companies that can invest a lot in it, so you see a rapid development in options from which you can choose for hardware and a lot of software for games and entertainment is also being launched.
Applications of virtual reality can be found in healthcare, gaming, education, as well as visual arts.
However, the ever-dynamic consumer need is challenging the companies in providing a personalized and detailed experience.
Consumers are always looking for the best experience and are quickly becoming more demanding.
5 reasons why VR is the next big trend
There is a lot of buzz about virtual reality (VR). There are articles popping up in the news and a lot of general excitement.
With smartphone-compatible versions of VR, such as Google Cardboard and Samsung Gear VR, already on the market, as well as the recent pre-release of the Oculus Rift and the imminent arrival of the HTC Vive, one thing is certain: virtual reality is coming.
And it is taking over the games industry completely. You can now even buy all your vr plus games with afterpay from many stores to make it as easy as possible.
While many have predicted VR's categorical success, others aren't so sure.
Some naysayers have even predicted that VR will be a complete flop, saying it is doomed to suffer the same fate as 3D TV.
The biggest problem with 3D TV was that there was simply not enough content to convince ordinary consumers to buy expensive new TV sets (not to mention the technology was imperfect at best…).
It always remained a niche party. But this just isn't the case with VR.
While I'm writing these sentences, it's even before Oculus Rift, the first dedicated full-fledged VR headset, is widely available to consumers, there are tons of really cool applications in all kinds of domains, not just gaming.
Here are five of the best.
You can teleport yourself just about anywhere in the world and feel like you're really there with the new Google Street View VR app
Do not get me wrong. I've been to Paris and the truth is that walking Boulevard Saint Michel in real life is still an approximation to that experience you can have with an HD screen.
But instead of buying a $ 500 round-trip ticket to France, the Google Street View VR app (currently available for Android devices with Google Cardboard or Gear VR) is about as realistic as you can get in any other city. to have.
Even with the regular old Street View, I enjoy 'exploring' foreign cities behind the screen of my laptop.
I think most of us appreciate how close we are taken to faraway places with those panoramic images and that rotating is part of that.
Well, the 360º VR functionality is a step up from traditional Street View.
Here you can zip freely through city streets and get a real feel for their spaces and places.
But unlike the Street View we're used to, the VR feature really lets you focus on small details that you might otherwise miss, as you're completely immersed in the experience.
And that's the magic it offers: Unlike staring at your computer screen, where you never lose sight of the fact that you are actually sitting in your living room, Street View VR is so immersive that you only become aware of your virtual environment .
You can watch movies on a 140-foot moon screen
Oculus Cinema is an app that allows you to watch movies and other video content as if you were in a movie theater, an IMAX theater or on the moon.
The light from the movie screen bounces off moon rocks around you, and if you turn to the right, you can see the Apollo lunar module (which, of course, explains what it's like to seriously watch your favorite series on the moon).
This is really cool because it accurately recreates the cozy feel of a theater shot, while focusing specifically on watching a movie.
Just like in a theater, it's dark around you and you can't look at your phone to check the game's scores - which is cool about cinema in the first place: escaping our everyday reality and diving into the story of the film.
Also, Oculus just announced that friends are coming to the oculus movie theater; they add a social feature to the app that allows your friends to sit in the same theater (or part of the moon) while you watch the movie, helping you overcome some of the loneliness of VR.
Also read: how exactly do vr glasses work and what do you use them for?
You can attend live shows such as the filming of SNL
One of the things I like the most when I go to a live performance is turning around, in the middle of the show, and watching other spectators watch the show.
It's only part of the magic to be there. Especially for the special episode at the age of 40, Saturday Night Live recently placed a 360 ° camera in Studio 8H so that people with an Android phone and Google Cardboard could see Will Ferrell play Alex Trebek in "Celebrity Jeopardy" in VR.
They could also reverse cameramen or members of the audience, including Michael Douglas, John Goodman, James Franco, Larry David, Tim Meadows, Dakota Johnson, and Sarah Palin. These kinds of VR applications really add a dimension to SNL (and other live shows) that was previously reserved for those lucky enough to attend live sessions.
You can interact with people in a whole new social network: AltspaceVR
Released a few days ago, late altspacevr you share in and really interact with other people in virtual reality spaces.
Whether you're playing chess or sitting in a warm winter cabin in a virtual winter wonderland, this new platform allows you to share experiences with people thousands of miles away, all from your iPhone VR glasses.
Ultimately, the foundation of friendship is the ability to talk, share experiences, play together, and hang out.
AltspaceVR takes advantage of this and unleashes enormous potential for this VR socialization.
This is still in its infancy, but it paves the way for a revolution in the social network.
You can be in the game instead of just watching the game (and get some practice!)
I like to watch the Tour de France. I should also practice more - shouldn't we all?
Put these two together and you get things like VirZoom and Activainment's ebove B.
Great new game experiences! Put on another set of sportswear and you have the feeling that you yourself are in the game!
Conclusion
While it is clear that the Sony PlayStation VR is a leading player in the gaming world, it is still out of reach for many who would like to get a taste of the world-class gaming experience.
This is mainly because it is still quite priced for the common person and it is still not available in all game stores.
But if you have the money and you already have a Playstation 4, then VR is certainly a good addition and a guarantee for a step into a new world.
Want to really sport yourself again? It's more fun with gadgets like this Airtrack mat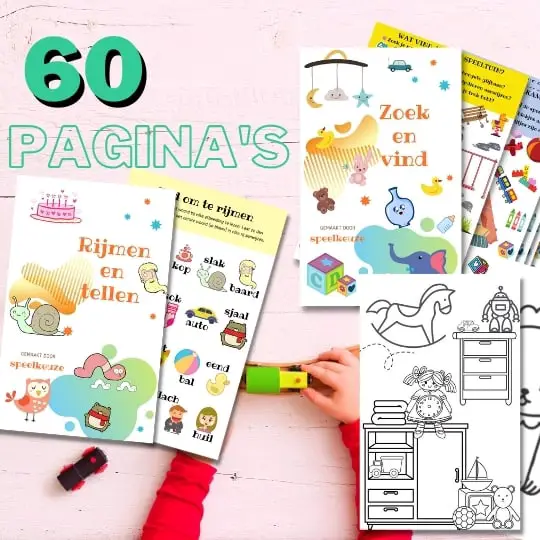 Always something to do for the holidays or rainy day?
Play Choice now has the ultimate activity book collection, with over 60 pages of fun coloring pages and educational puzzles.
Joost Nusselder, the founder of Speelkeuze.nl is a content marketer, father and loves trying out new toys. As a child he came into contact with everything related to games when his mother started the Tinnen Soldaat in Ede. Now he and his team create helpful blog articles to help loyal readers with fun play ideas.