Best YouTube toy channels | These are the must-sees!
I enjoy writing these articles for my readers, you guys. I don't accept payment for writing reviews, my opinion on products is my own, but if you find my recommendations helpful and you end up buying something through one of the links I may be able to receive a commission on that.
More information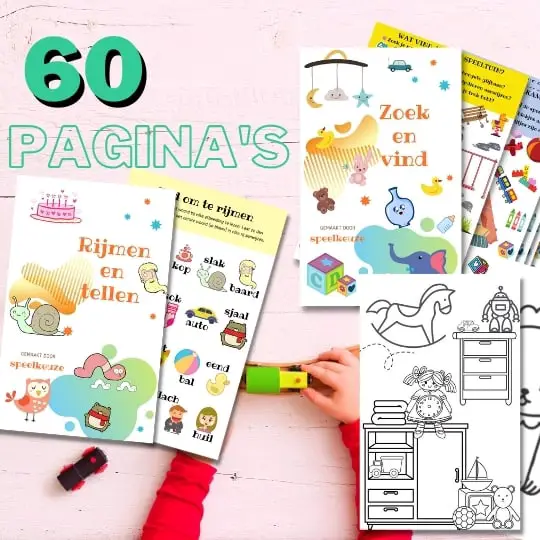 Always something to do for the holidays or rainy day?
Play Choice now has the ultimate activity book collection, with over 60 pages of fun coloring pages and educational puzzles.
Are you also under the spell of YouTube at home?
You have probably noticed that there are a lot of toy channels where stories are invented and filmed.
Sometimes with parents and children, sometimes by adults.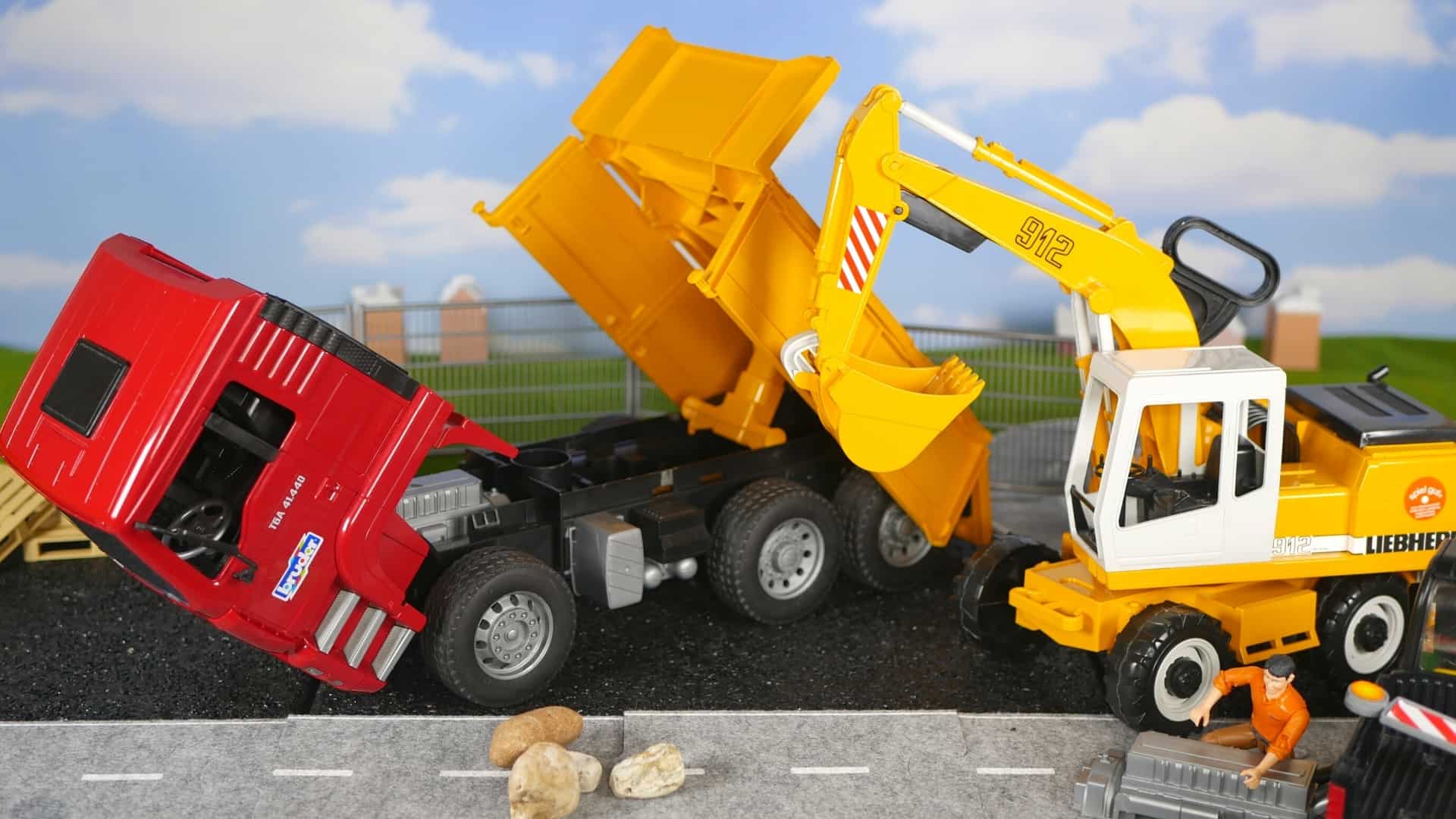 There are channels where the focus is mainly on trains, bulldozers, trucks and cars, in all conceivable shapes and sizes. LEGO and Playmobil are also discussed.
Are you or your child also such a fan of vehicles and constructions, then it is nice to view our list of the best rated toy channels!
Of course we have our own toy channel and also try to make such nice videos as these old hands in the business: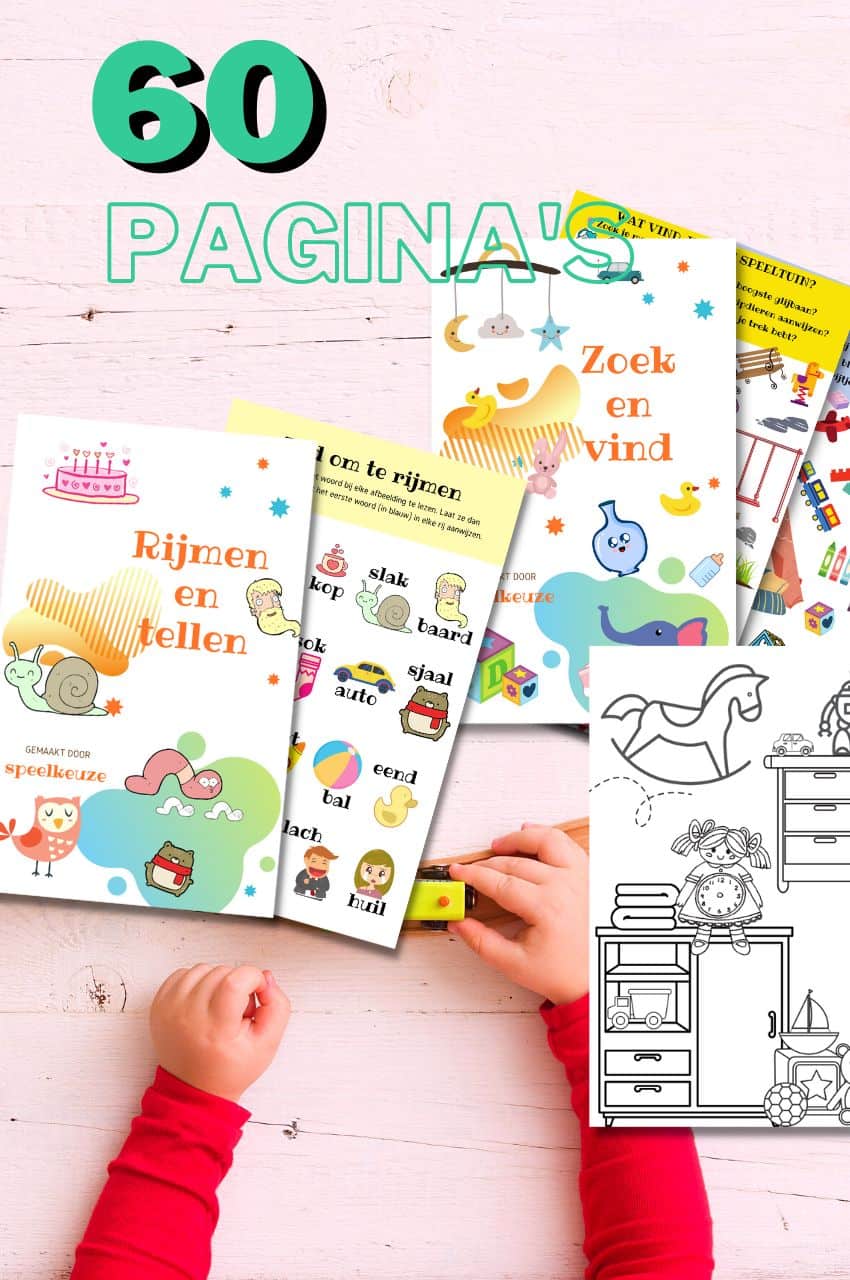 A play theme in your mailbox every month?
Fun play tips, activity books and more, with the first email being our free mini-guide "educational toys"
We will only use your email address for this newsletter and respect your privacy
What fun toy channels on YouTube are there?
You can find the best toy channels here, especially if you are interested in all kinds of vehicles; from trains to trucks, from ambulances to tractors.
Some of these channels also feature stories with LEGO or Playmobil filmed and some of them follow a video game being played.
We also show you a YouTube channel where you can admire war stories with model tanks.
Do you want to know what is so nice about all these toy channels? Read our 'best YouTube toy channels' below!
Children's spielzeug kanal
The Hauser family - a family with 2 daughters - films stories from their daily life, with enormous attention to detail.
They often do this with their Playmobil collection, which is fun for the whole family.
The Hauser family shows you fun, educational videos with all kinds of toys in the lead, such as Playmobil, LEGO and Paw patrol. They show the possibilities of the toy in question.
They show you how to pimp your Playmobil and you can follow exciting police stories about the adventures of Inspector Overbeck.
They film exciting LEGO stories while teaching you ABC songs. All with children and toys in the lead.
Paw-patrol is discussed, but also Barbie with camper.
Toys are unpacked and they show you what features a toy has and why it is so fun.
Çocuk oyuncak channelı
You can see reenacted Paw patrol videos on this informative - Turkish - toy channel.
Reenacted with all known animal friends, whose help is of course enlisted.
Peppa Pig and the coolest Disney cars are also featured.
Suitable for families and children, this YouTube channel evaluates toys for children such as Paw Petrol, Masha and the Bear, Peppa Pig, LEGO, DUPLO, Barbie, Firefighter Sam, trains and vehicles.
This is an informative and very entertaining channel especially for small vehicle enthusiasts.
They show all imaginable models in the videos and unpack the toy to then show it.
For example, what happens if you let a 'Cars' car drive into the water?
How to extinguish a fire with your fire engine where you can drive yourself?
How do you work the land with your tractor?
Watch all videos on this channel, the explanation is in Turkish.
4T Channel
The toy channel - from Playrail - is called '4T Channel' for a reason: it stands for Toy, Train, Transportation, & Travel.
Here you can watch videos about all kinds of traffic situations and train journeys. You also see 'unboxing', the unpacking of toys, in this case mainly vehicles.
Here you will find more than 600 hundreds of trains and locomotives from Plarail, BigjigsWhittle Shortline Railroad, BRIO Train, Touch Rail, Eichhorn and Trackmaster.
But also Toys, Travel and Transport videos!
So you can have fun here if you like trains and traveling.
Also discussed are Thomas and Friends, Hello Kitty, Disney, Chuggington, Playmobil and many more characters, cartoons and toys.
All videos are shot in Hong Kong.
Toys, trains, transport and travel are the 'issues' in all their videos.
Completely inspired by the videos? Let your child play with the best ones DUPLO Train: these are the 6 best train playsets for children.
KIDIKO - Spielzeug für Kinder
German Kidiko shows you all the toys from Fireman Sam, Paw Patrol, LEGO, DUPLO, Playmobil and the new Baby Tut tut Flitzer toy cars. Children play a leading role in all videos.
In these videos you can see that toys are unpacked and that all functions are shown. All possible vehicles such as trains, trucks, cars and tractors are discussed.
Handy to see what the functions of all these vehicles are.
It might be nice to know that the Kidiko channel is not sponsored.
All toys you see are purchased and the content of the videos is for entertainment purposes only. Super cool right?
World of RC fans
Videos from the Czech Republic of spectacular rescues with tractors, trucks, cranes and the like.
Filming is done on construction sites and workplaces that also require vehicles with tracks.
There is even a tractor crash where the tractor is lifted with the help of a crane!
World of RC fans, is for modellers and friends of precision RC models and not suitable for children
The goal of RC is to connect hobby builders of RC models - with videos - all over the world; to show them unique RC dioramas and fully functional - custom - models.
RC focuses on the realistic looking models of the Bruder brand. These models are professionally converted by RC into remote-controlled vehicles.
Please note that in these videos they are talking about highly advanced devices that are not intended for children.
All videos are simulations of real life situations - most of the models you see in the videos here are unique RC models.
Some videos were filmed on 'Remote Control Vehicle Fairs' around the world.
All beautiful dioramas have electrical components and are fragile, this applies to the roads, buildings like the farm, landscape and trees.
Read more about the cool brand Bruder. For example about the best Bruder farm and countryside toys, Or the best Bruder construction toys: 10 trucks, excavators, forklifts & more.
RC T4K
The videos on RCT4K go a long way; a real big fish is put into the water by means of of a model tractor with trailer and another video even uses a real snake!
The vehicles in these videos are indistinguishable from the real thing and are capable of a lot.
However, this is more of a toy for adults!
RC T4K wants to show that they love Bruder toys. In the videos they want to show how great this toy is and what it is capable of.
War is played with model tanks. And the beautiful snow blades can really slide snow.
They show the most beautiful Bruder trucks, tractors and other vehicles in their unique videos.
You will immediately become a fan of RC T4K if you are crazy about separate vehicles that are indistinguishable from the real thing.
Jack's Bruder World
Jack's Bruder World shows videos for kids by kids!
In all videos 'Jack Jack' can be seen with all his cool trucks, RC excavators and his own Jeeps that just run on gasoline.
You will also see Cars for Kids, Boys Toys, LEGO, Playmobil, RC planes and really, much more cool and cool toys that cannot be distinguished from real ones.
Little Jack's interest is clearly in everything that has a motorcycle and a steering wheel!
He shows you this extensively in his videos, he gives all the explanation himself.
Jack playing in the garden or inside with his lifelike cranes, excavators and his friends after all kinds of scenes and he tells exactly what he is doing.
He has his own petrol jeeps which he also repairs himself and seems to be quite knowledgeable at this young age.
A fantastic and informed man, this 'Jack Jack'. The videos are in German.
It is mainly with Bruder toys, RC Toys, John Deere for Children, RC Buggies and Monster Trucks played with, but also with RC Tanks and military items.
Jack's world is interesting for children and adults, it is very beautiful toys.
Jack will be about 8-9 years old, but his father has been filming him - along with his cool toys - from a very young age.
Jack's World - probably words from Jack's father - follows the motto: Spend more time outside the office and don't forget to play!
Read our review of the 5 best kids tablets with Youtube and Netflix | these are best for videos.
Pete Ruppert TOY UNIVERSE
Videos of Bruder toys for children including tractors, garbage trucks, an ambulance, excavators for children.
Peter Ruppert, the father of our aforementioned 'Jack Jack' again makes videos with his son showing children's power cars, RC buggies and monster trucks, RC tanks and military equipment.
It's incredible what Peter Ruppert has at home about lifelike vehicles, which he not only loves himself, but also his son Jack.
His son can be seen in almost all videos.
Pete Ruppert follows the motto: The world is my home - been there done it.
You can hardly believe that this man has so many wonderful toy vehicles in his possession.
This is not a simple overgrown hobby, but one that must be worth a fortune.
Want to get started yourself? watch here the 11 best RC Cars reviewed incl video | Stunt, Drift, Buggy & more!
JackJackPlays
An inspiring channel from the US about - a whole different - Jack Jack who mainly tries out big toy vehicles, fire trucks and garbage trucks.
There is also a lot of LEGO, for example LEGO City and other LEGO sets.
JJ and his sister wear cool self-made costumes and are firefighters or police cop, next time thief.
JackJackPlays is a channel with a mix of different children's content, aimed at playing children.
They make videos about unpacking and trying on toys. In the videos you see Jack Jack and sometimes his dog Molly May, and his big sister Ruthie.
The story behind this channel is that JJ and Ruthie's parents saw their kids enjoy videos of toys being unpacked and tested.
They felt that recording similar videos would be a fun family activity. They came up with their own channel, which they give an original twist.
Get to know JackJack, dog Molly May, and his big sister Ruthie.
The whole family is involved in creating fun and funny sketches using their huge toy collection.
In one of the videos we see sister and brother with different boats from LEGO, which they try to float in the bath; most boats sink and that's very funny.
In another video, for example, they show how a certain video game works, together with their father, who often speaks here. A cheerful and useful toy channel.
The Izzy's with Izzy's train time
The Izzy's like Thomas Train, Wooden Railway and Trackmaster.
They also have lots of toy train items from Brio, Hape, KidKraft and Imaginarium.
In their videos it is a lot of fun.
Izzy's Train Time is a channel for children by children that is mainly about toy trains. There is also a lot of tinkering and repair in the family and that is all filmed!
Besides the toy trains, video games are also played by father and son. They describe the game while playing and in the meantime also give tips and cheerful comments.
A video shows that father, mother and child make boats together with wooden ice cream sticks, they give cheerful comments and it is a pleasant household there.
There are many more craft videos and also repair videos of the family on this spontaneous channel.
FK Movies
The videos of FK Films are ingenious, as beautiful and precise as every step is filmed.
This is a true experience for all LEGO fans, both big and small. The LEGO figures really experience the most diverse adventures.
FK films makes beautiful LEGO stop-motion videos. You can see all kinds of different top LEGO videos with famous characters in the lead.
For true LEGO fans!
FK Films provides LEGO videos full of action, adventure, humor and lots of fun!
Experience the adventures in LEGO City.
From Spiderman in the lead to a secret agent, from a beautiful Christmas story to a spy network.
What an enormous work it must be to put these videos together, it can almost be called art. The figures move perfectly and everything is right in these videos!
Everything is shot in the United States and lifelike, daily and also social themes are filmed.
For example, the video about the homeless boy with his dog is great, it tries at all costs to get a lady back her money, which she left in the ATM. It will be a hilarious adventure.
Watch and enjoy these videos!
They are not just for LEGO fans, we promise.
Also read: How much time do children spend on their screens? Screen time per day.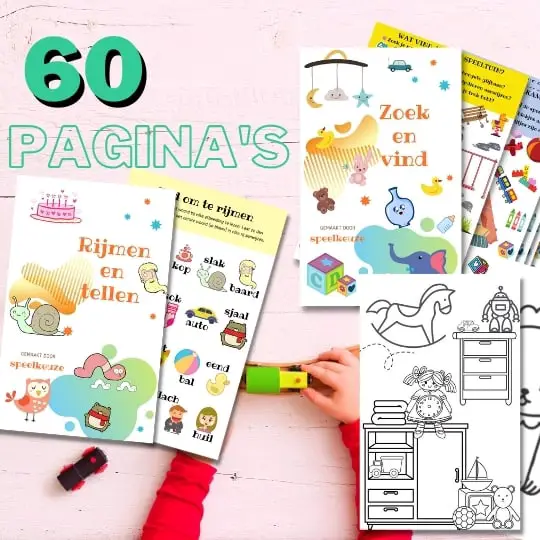 Always something to do for the holidays or rainy day?
Play Choice now has the ultimate activity book collection, with over 60 pages of fun coloring pages and educational puzzles.
Joost Nusselder, the founder of Speelkeuze.nl is a content marketer, father and loves trying out new toys. As a child he came into contact with everything related to games when his mother started the Tinnen Soldaat in Ede. Now he and his team create helpful blog articles to help loyal readers with fun play ideas.