5 best stunt, skate & bike helmets rated | Safe & cool too
I enjoy writing these articles for my readers, you guys. I don't accept payment for writing reviews, my opinion on products is my own, but if you find my recommendations helpful and you end up buying something through one of the links I may be able to receive a commission on that.
More information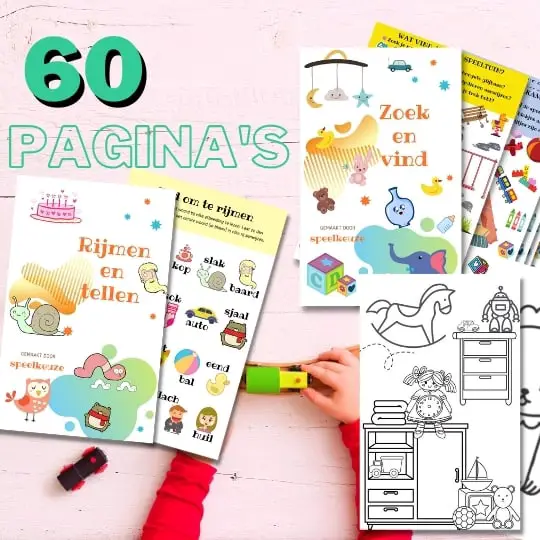 Always something to do for the holidays or rainy day?
Play Choice now has the ultimate activity book collection, with over 60 pages of fun coloring pages and educational puzzles.
Which helmet should I choose for my child?
As a parent, it is important to me that my children are safe. But which stunt helmet is the safest? And how do you go about choosing a stunt helmet vs. in the first place bicycle helmet?
The best stunt helmets for kids should be comfortable, safe, good looking and most importantly – durable. And after trying a few with my son, we found that most of them are not up to the mark.
We wanted something better, so we decided to test high-quality stunt helmets ourselves so that the same thing doesn't happen to you!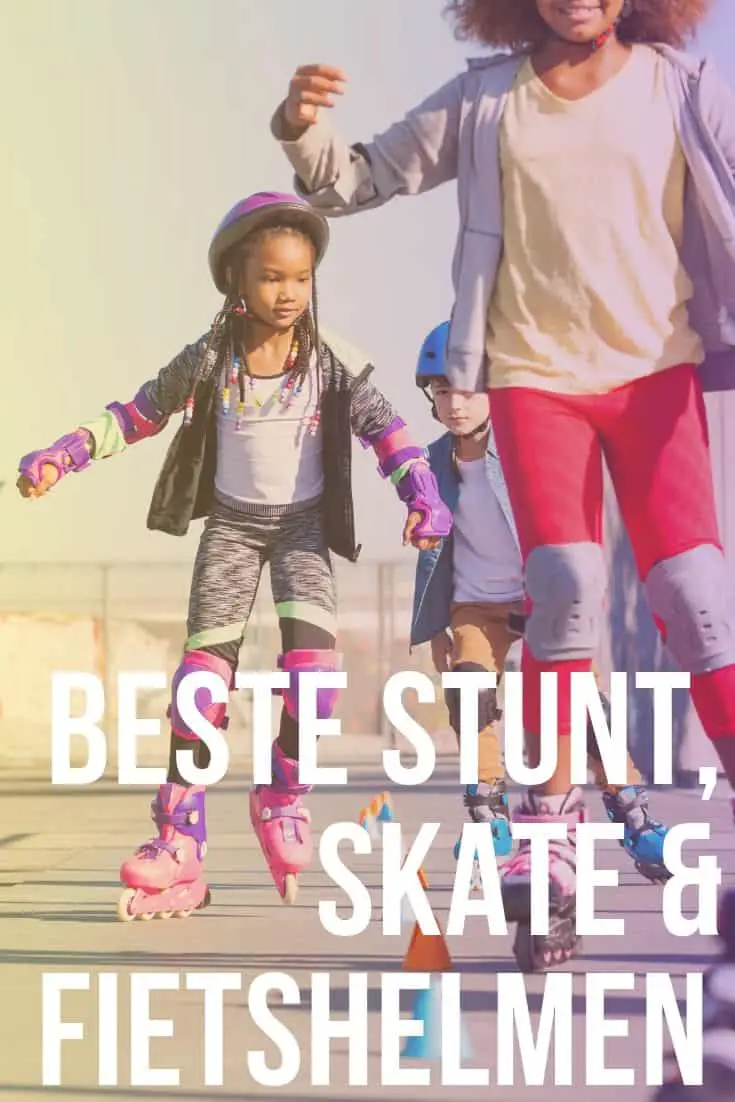 Stunt scooters, cycling, skating… which helmet should I choose for all these outdoor activities and why?
After looking around online a bit I quickly found that most stunt helmets for kids are all more or less the same.
You can a bicycle helmet usually also used for stunts with a scooter, skating or skateboard, as long as he also covers the back of the head (more on this later in the piece).
It is not difficult to see which helmet is best for outdoor play.
I chose myself this Nutcase bicycle helmet for my kids and not just because it just looks great. A good fit so that it stays in place, especially a super sturdy inside that can take a beating, and can be used for cycling and stunts.
And they already start with helmets for your toddler:
But there are more. Let's take a look at the top picks first. After that, I'll go into more detail about each of these options:
Helmet model
Images
Best multifunction

bicycle helmet

for children: Nut case Little Nutty
(view more images)
Best for

stunt scooter

: Slamm Scooters stunt helmet

(view more images)
Best skate helmet: SFR Essentials
(view more images)
Best cheap stunt helmet: kiddimoto
(view more images)
Cheapest multipurpose helmet: Volare No Limits
(view images)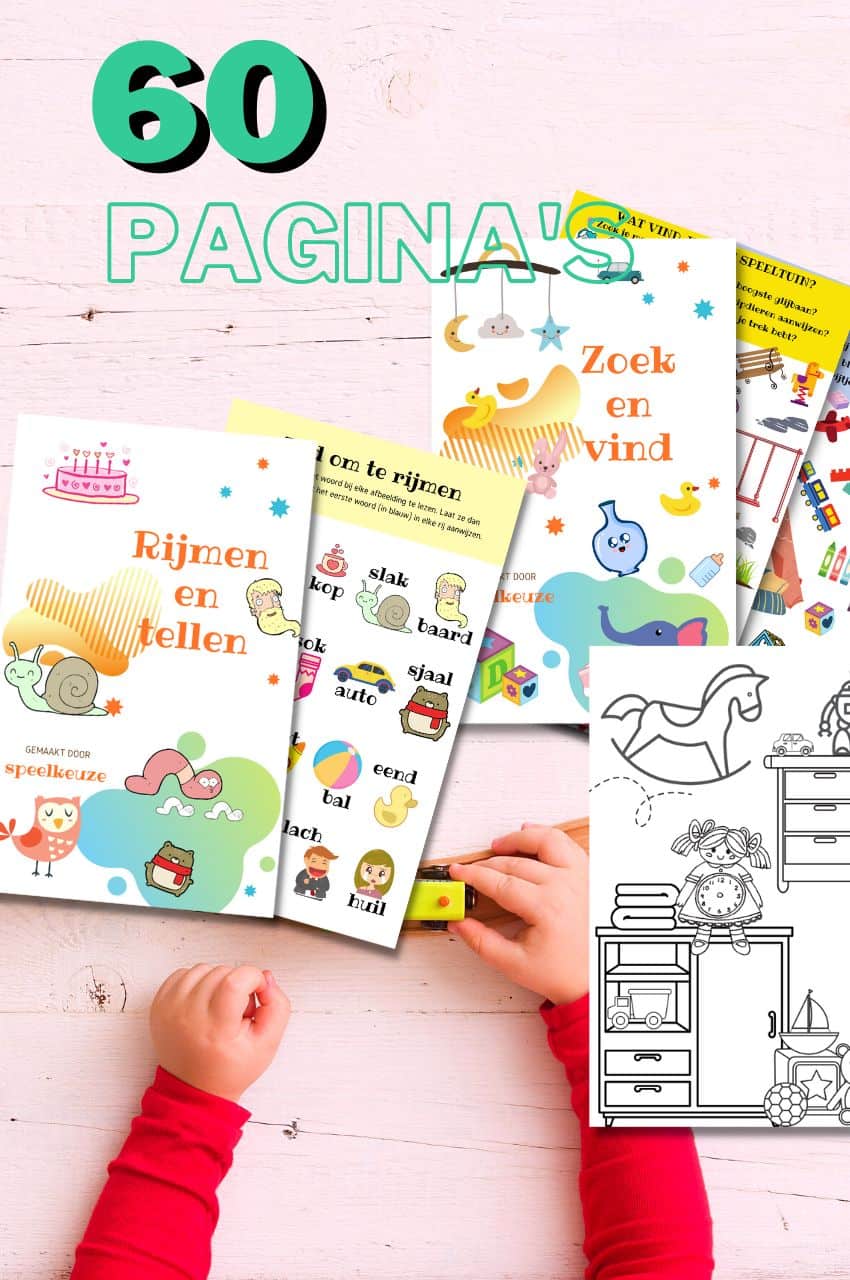 From toddler to toddler activity book collection
Educational games and coloring pages for 3 to 6 years
Your toddler and preschooler will love this e-book, along with the accompanying printables. He or she can play with it at every stage of development, together with mom and dad.
Buy at Bol.com
Best stunt skate and bicycle helmets rated
I will further explain here why it is so important and how I came to the choice.
Watch our video or read on for all the details:
Best Multi-Purpose Bike Helmet for Kids: Nutcase Little Nutty
When Michael Morrow first came up with the concept of Nutcase helmets, it was indeed a crazy idea in the market (nutcase = idiot, or crazy head) idea that grew out of a very pure desire to do something different.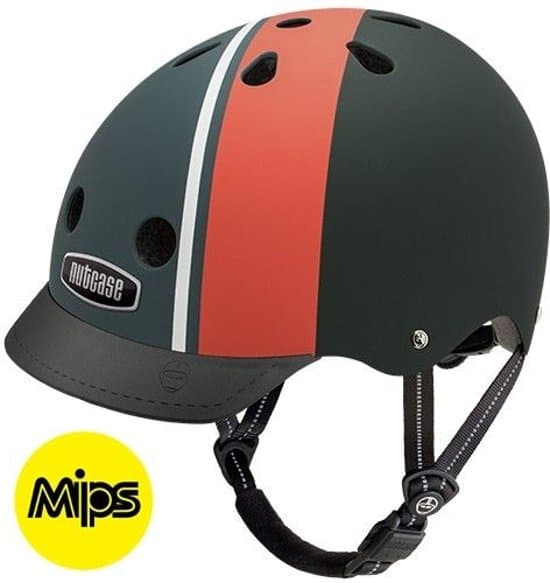 As far as this former Nike creative director was concerned, helmets were boring and, in retrospect, his simple take seemed quite inspiring.
After all, helmets are pretty much an extension of the person wearing the item, but traditional designs tended to be boring and unflattering.
It was at this point when Nutcase was born and the prospect of wearing a helmet was forever changed.
From skaters and skateboarders to cyclists, Michael Morrow has been creating the most influential and stylish range of helmets known to mankind.
Well, little to no imagination was used in the design of helmets in the past, so Nutcase had decided to make them cool again among the people who should be using them.
Which is also good for children who usually dread wearing a safe helmet when playing outside.
The goal of Nutcase helmets is to combine highly visual graphics with multi-functional helmet designs popular among cycling, skateboard, scooter and inline skate enthusiasts.
Why should you choose a Nutcase helmet?
A helmet is just a helmet, right?
Wrong.
Nutcase helmets are not only the most fashionable on the market, but the helmets are manufactured with the highest levels of quality and safety, while fitting with extreme comfort.
In addition, Nutcase bicycle helmets are lightweight, making them particularly ideal for cycling and stunting.
Absolutely no manufacturer on the market puts more time into the design of their helmets and this is beautifully illustrated in the range of trendy designs that can be found.
Whether the helmet is for children or adults, there is literally one that is sure to please everyone.
Given the wide variety of designs for these helmets, it is also not surprising that Nutcase has certain styles for different sports, people or general use.
Do you just want a pink, a Hawaiian shirt or a polka dot? There is a copy for everyone.
Detachable watch face strap makes the strap very easy to adjust and the magnetic buckle also makes it easy to fasten, even if your child struggles a bit.
You also have copies such as the Little Nutty and even the Baby Nutty for even smaller children.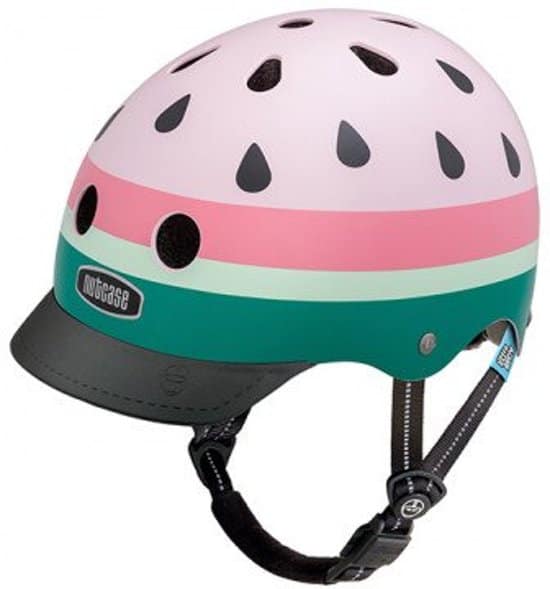 Is it their first helmet? You can expect cute designs and comfort with a Baby Nutty, but never at the expense of safety.
It should be noted that the founder of Nutcase Helmets has continuously sought advice from family, friends and customers on possible designs from the outset.
Since this time, they've also collaborated with some very great international artists to create even more unique concepts, but the overall message here is that these helmets are designed so that kids want to wear them, and no longer because they necessarily have to.
From the beautiful designs of Little Nutty and Patterned Street Helmet to the great care and love this company has put into it from its founder, Nutcase Helmets is currently at the forefront of a market that seemed to be in dire need of inspiration.
While he may have founded this company out of a passion to honor his team, Michael Morrow has revitalized the helmet industry and given people some really stylish helmets so they too can pay tribute to their playing outside.
Check prices and availability here
Best for Stunt Scooter: Slamm Scooters Stunt Helmet
Sold specifically for the stunt scooter. Comes with extra fitting pieces and a set of stickers on some models, or the iconic slamm logo on the side.
The Slamm sticker helmet is the perfect way to stunt safely with a fully customized look.
There is a sick Slamm sticker sheet included, so you can design your helmet yourself.
Features double sizing pads so you can perfect the fit of your lid for ultimate comfort.
Watch the video from Slamm here:
Here you can buy the Slamm
Best Skate Helmet: SFR Essentials
Available in different colors. Comes with extra fitting pieces.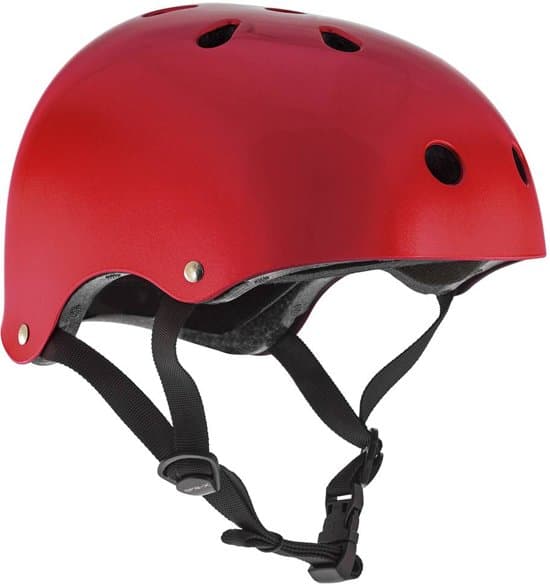 The SFR is an economical helmet designed to provide protection to basic riders. The helmet is available in a number of different colors and three overall sizes.
It comes with interchangeable padding so you can buy a size and adjust it to your head.
The foam padding makes it a comfortable helmet during a long skate ride.
For the general rider it makes a good piece of head protection, essential for sports such as skateboarding en stunt scooters.
In case of a small fall with a low impact, it offers perfect protection.
However, if you decide you want to try more daring tricks and decide to hit that hill you've always been aiming for, this helmet may not be as effective.
Cheap does not always mean the best protection!
After using this helmet a bit, it is comfortable and durable. But I find it comes with a few hiccups:
The chin straps can be quite irritating and tend to shoot looser than how you set them.
Also, the mounting clip fell off the belt within a few weeks of owning the helmet. There is no clear attachment to the end of the chin strap making this quite unavoidable.
All in all, this is a good helmet for the money. The basic protection features provide adequate support for a rider's head.
Be careful with the problems with the belt so that it doesn't come loose while driving.
Watch the SFR video:
Check prices and availability here
Best cheap stunt helmet: Kiddimoto
Available in different colors. Better safety compliance. Comes with extra fitting pieces and a set of stickers. Very affordable price.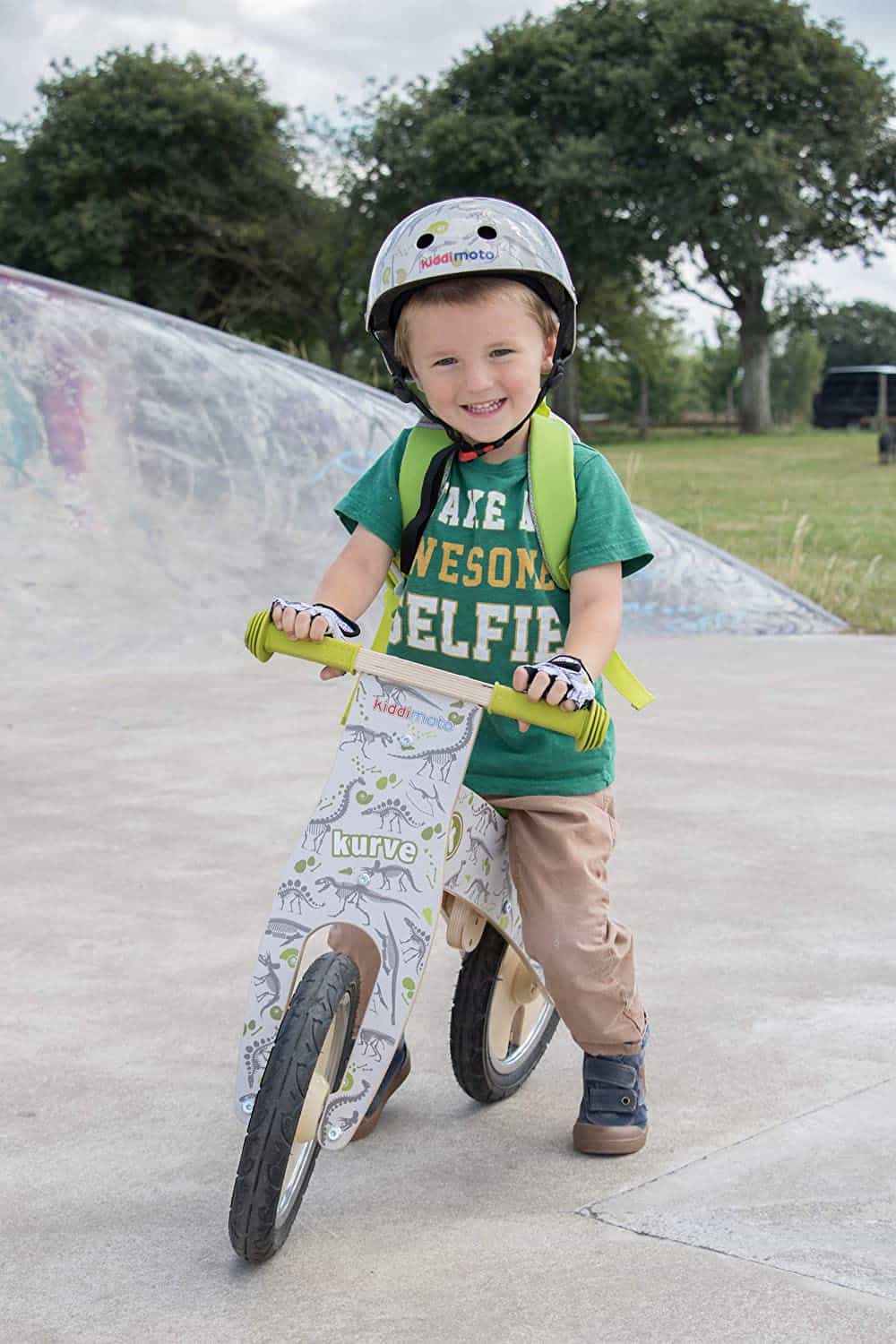 Kiddimoto has been making helmets for skaters for years. So I can imagine that this company knows a few things about protection against high impact collisions and falls.
I myself chose this one because of the price, the extra fitting pieces that you get and the possibility to personalize.
The helmet itself is a beautiful design and with the different designs the children can really choose THEIR helmet. Something they can be proud of when I take them to the skate park stunt scooter.
With the extra adapters it is easy to adjust the helmet so that it fits well and securely.
Check prices here
Cheap multifunctional helmet: Volare No Limits
Different designs. TUV / GS approved. Adjustable.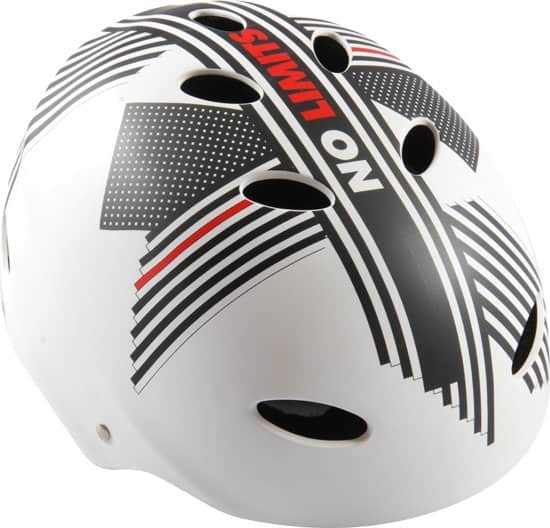 Super cool real Skate helmet, just nice and matt in trendy white and black with a cool "No Limits" print.
The No limits helmet is made for the kids who dare a little more, for real skaters and those who want to do more with themselves stunt scooter want to try.
The helmet is adjustable by means of the cord and it is approved according to the strictest requirements.
Type No Limits = Not for smaller children!
The helmet is available at Bol.com
Volare is also a brand at the top our list with the best children's bicycles, very nice models for both boys and girls in different age categories.
Can you use a bicycle helmet for skateboarding and other stunt sports?
If you want to save some money, it may occur to you to use your child's current skate helmet for cycling, or vice versa.
In general, I like bike helmets more than skateboard helmets because they are more comfortable.
The air ventilation is much better, you hardly feel it and why would I buy a new helmet when I already have a really good one bicycle helmet have.
So I decided to look into this and got some conflicting information, can I get a bicycle helmet use for skating?
Yes, you can bicycle helmet propose skateboarding, but not just any helmet. A helmet should cover the back of the head when riding a bicycle skateboard drives.
Bicycle helmets often provide rear head coverage, but less so than skateboard helmets.
In general, it is recommended to use a skateboard helmet for skateboarding.
There are a few important differences between bicycle and skate helmets.
Want to bicycle helmet want to use, make sure the helmet covers part of the back of the head, like skateboard helmets.
What is the difference between a skateboard helmet and a bicycle helmet?
The form and purpose are different. A skateboard helmet also covers the back of the head where normal bicycle helmets often provide less coverage.
Some skateboard helmets can withstand multiple impacts, with bicycle helmets often designed for just a single impact with extreme force.
Main differences between a skateboard helmet and a bicycle helmet:
Skateboard helmets also cover the back of the head.
Bicycle helmets provide better ventilation.
Some skateboard helmets are multi-impact (recoverable foam) where bicycle helmets have a single impact.
Skateboard helmets have a thicker shell. Bicycle helmet shells are made of thin plastic.
Bicycle helmets are designed to withstand extreme forces (such as being hit by a car).
Depending on the helmet, skateboard helmets are not designed to combat extreme force. There are exceptions, however.
Bicycle helmets are made to survive one big impact, but a soft drop doesn't mean you should throw it away right away.
Make sure to inspect the helmet after a fall.
As I said before, if there is a crack or something wrong with your foam, throw it away.
Difference in scale
The outside of a skateboard helmet consists of a hard shell that in some cases can withstand multiple shocks.
The shell is usually a bit thicker than bicycle helmets, allowing for more impact.
Bicycle helmets have a thin plastic shell.
The difference in helmet shape and design
You have probably noticed that skateboard helmets are designed differently from bicycle helmets.
Skate helmets cover the back of your head and are round and smooth in shape.
When it comes to skateboarding there are many ways to go to flat.
One of the ways to fall is on the back of the head, which is why a skate helmet covers more than just the top of the head.
Cyclists almost never fall on their backs, although children do this more often than adults. There are children's helmets that also cover the back of the head.
Different types of foam
The main difference is probably the type of foam used. Basically, foam in helmets is used for energy conduction.
There are many types of foams, some foams are designed to withstand one extremely hard impact, some for a few harder impacts and others to withstand multiple softer impacts.
The most popular helmets have Expanded PolyPropylene (EPP) and Expanded Polystyrene (EPS).
EPP is a rubbery or soft material designed to withstand multiple impacts commonly found in skateboard helmets.
Due to the rubbery material, EPP repairs itself, unlike EPS.
In general, only EPS is used for bicycle helmets because EPS is designed for one impact.
Now many other foams and technologies are in use, but this is the core of it.
I'll save the details for another time when I take a deep dive into skateboard helmets.
So the most logical choice would be to use a foam that can handle multiple impacts (EPS), right?
Well, there is some discussion on that.
The problem with multi-impact skateboard helmets
A multiple impact helmet sounds great in theory, but there is a downside.
While it is easy to spot damage to the outside of the helmets, it is difficult to see if the protective foam has actually been repaired.
It is also impossible to predict whether the helmet will still have a hard impact if you have already had a few soft strokes.
While some manufacturers have gone out of their way to develop new technologies that support multiple impacts, it's always a guessing game.
You cannot see micro-fractures with the naked eye and how hard will the next impact be?
Would you risk it I wouldn't, but it's better than not wearing a helmet I guess.
Single impact skateboard helmets
To be on the safe side, single impact skateboard helmets are the best choice.
Skateboard safety standards require a skateboard helmet to protect a skateboarder from just one serious impact.
What happens is that the foam inside crushes on impact. Single impact helmets have a harder foam that does not recover after a heavy impact.
However, for softer impacts, you don't need to replace a helmet. If you vert or mini ramp skate (like this one for home) and you have a little collision, don't worry about that.
If you see stars and feel a bit dizzy, thank your helmet and buy a new one. Check to see if your foam is crushed and inspect the shell for cracks.
A skateboard helmet can save your life
I often hear skateboarders say that helmets are uncomfortable and it looks crazy.
I personally don't think it's weird, and you see that skaters wear them more often than before.
I'd rather look dumb and keep my brain healthy. Memory loss or other damage will change your life, and not in a good way.
Of course it takes some time to get used to a helmet, but after a while it doesn't really matter to you. If someone laughs at you, ignore it.
Why is a helmet necessary?
All right, you go to the store, you buy your little 'sweetheart' a children's scooter and you send your child out into the wide world, armed with their new scooter.
Mission accomplished! However..? No, it is not! I know, and you know, the kids can never even act normal.
They want to do stunts just like they've seen on their tablets.
Of course!
If, like me, you don't feel like spending a few hours in the emergency room on a Sunday afternoon.
Then there is one more thing your 'sweetheart' needs; a stunt helmet.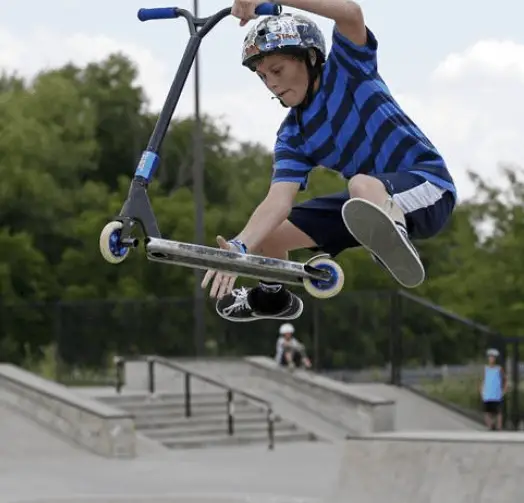 (Photo: naturtreenspicerx.pw)
Also read our post on choosing the best scooter for your kids
This is more or less self-explanatory, but it is always important to repeat. A fall is one of the most common causes of a child going to the emergency room.
The consequences are often a head injury. A terrible experience for your child, especially if there is permanent damage.
A helmet can prevent most risks and is therefore a good idea. Please note that no helmet can prevent a concussion.
Watch for any symptoms such as nausea, headaches, and fainting.
What type of helmet?
It is best to look for a stunt helmet or skate helmet. These often have a shell construction. A bicycle helmet differs in design and does not offer the same protection.
This is important because your kids are bound to fall, and often. So you want a helmet that is good for multiple falls.
While you have a bicycle helmet must be replaced after every collision.
Also make sure that the helmet you buy is CSPC and EN1078 compliant. After all, that is the legislation and you immediately know that the helmet has been tested.
The helmet must of course be the right size for the sphere of your 'sweetheart' and is best measured with a tape measure. Start just above your child's eyebrows and measure the circumference.
What may not be of much importance to us parents, but it does matter to the children, is what the helmet looks like.
You can't just show up at the skate park with every helmet.
Of course you want them to enjoy wearing the helmet and not take it off as soon as you are not paying attention.
It is important to know that extra accessories, such as a mohawk or horns, are a bad idea. After all, these hinder the safety that the helmet normally offers.
Don't get me wrong, these helmets look beastly, but they're still not a good idea.
#regrettable
So, here are the features you should take into account when buying one stunt scooter helmet:
Skate or stunt helmet (shell construction). Not a bicycle helmet
Compliant with CSPC and EN1078
Right size
Aesthetically pleasing
No unnecessary accessories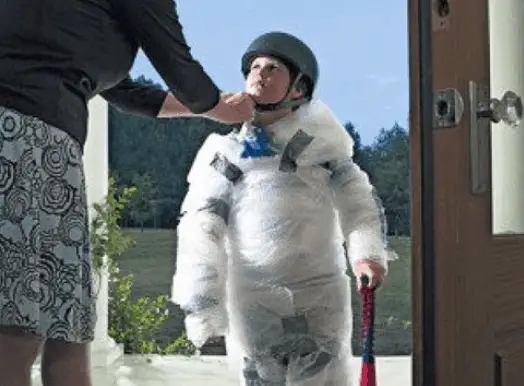 Hmm, maybe a little more bubbles? (Photo: thespec.com)
Long, long ago when I was a kid, it was unthinkable to come out with a helmet on, if you wanted to have or keep any friends.
"Nice pee on your head! Can I borrow it for a while! " and that's just an example. Chance that kids these days don't know how terrible we were back then.
Those days are long gone. A skate helmet is now the standard for all kinds of outdoor sports such as Skateboarding, in-line skating, scootering and BMXing.
Nothing to be ashamed of. Especially not if the helmet looks tough.
Finding the right size
Every child needs a helmet and the sizes vary greatly when it comes to helmets for toddlers or for older children.
A loose helmet does not offer you the protection you need, so it must fit properly.
However, there are helmets with a universal fit ring that adapts to the head size.
Larger helmets can be made to fit with custom mats and that is why we recommend those from Nijdam.
But it is not advisable to buy a children's helmet too big "on growth".
That is simply not safe. Not only will it be less protective, but it will also be very uncomfortable, making kids want to wear it even less in the end (and they probably think it's so stupid already!).
Here is Nutcase describing how to measure with a tape measure which of their helmets and dimensions is most suitable:
Helmets usually have a size described in centimeters, which is basically the head circumference.
You can measure your child's head size and see if the child's helmet is suitable for them.
Just take a tape measure or even a piece of string and wrap it around their head, slightly above their eyebrows.
With this measurement you have an idea of ​​how big the children's helmet should be.
Some manufacturers produce specific ones stunt scooter helmets for children in small, medium and large sizes.
How do you know if the helmet is the right size?
If the helmet is too loose and moves, it is too big for your child. It can even cover their eyebrows completely and therefore feel very uncomfortable.
Then you know for sure that it is too big.
On the other hand, if a lot of forehead is visible then the helmet is too small.
The perfect size would be a comfortable fit but breathable to allow ventilation.
If the child wears glasses, he should be able to wear them together with the child's helmet.
Age and sizes
All children must wear safety helmets regardless of age.
There are children's k-scooter helmets for children who also ride a scooter, so the little ones from 2 or 3 years old can already wear a helmet.
When finding the right size, age does not determine the best size, as some children are taller and may have a bigger head than their peers.
Therefore, the head circumference is the best choice to find the exact size.
Buy a larger size
Many parents usually buy a bigger helmet for their kids so that they grow in it and don't have to replace them quickly.
Using a larger helmet is acceptable as long as you can adjust it with pads or straps.
Stunt helmets for boys and girls
The main differences between helmets for boys and girls are color choices and themes.
Boys helmets have decorative designs and cartoon characters like superheroes and games,
while girls' helmets have neon colors with dolls and princesses.
There is a lot of variety for your child to choose from.
My child does not want to wear a helmet while driving, what should I do?
Wearing a helmet is necessary even on scooters and some children may not want to wear one.
Some find it uncomfortable, while some think they are too tough to need a helmet.
As a parent, it is your responsibility to ensure that your child wears the helmet.
Most parents don't wear helmets themselves and then their kids don't want to wear them either.
The best way to influence your child is to lead by example and wear a helmet when riding your bike.
Otherwise, the different types of styles, colors, and themes are there to pique your child's interest.
Give them a kid's helmet with their favorite cartoon character or superhero and they will never forget to wear it.
You can even show them what another kid's helmet looks like in your area or even show them videos online, like this one:
Conclusion
The choice is yours (or your kids) of course. We know that it is important to choose the right helmet that suits an activity such as stunting with a scooter or scooter.
A skate helmet that offers the right protection and also looks scary so that your kids have a little more self-confidence is ideal.
You want them to have fun and be well protected. How proud will you be when they kick-flip for the first time?
Also read: do you already know waveboarding? These are the best boards rated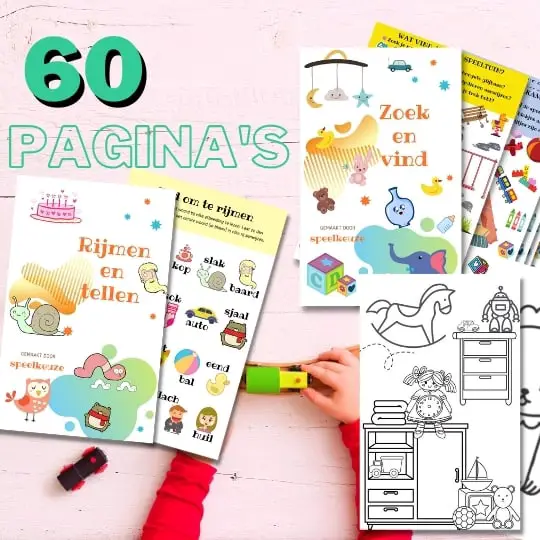 Always something to do for the holidays or rainy day?
Play Choice now has the ultimate activity book collection, with over 60 pages of fun coloring pages and educational puzzles.
Joost Nusselder, the founder of Speelkeuze.nl is a content marketer, father and loves trying out new toys. As a child he came into contact with everything related to games when his mother started the Tinnen Soldaat in Ede. Now he and his team create helpful blog articles to help loyal readers with fun play ideas.