Bruder vs Playmobil: Two toy giants compared
I enjoy writing these articles for my readers, you guys. I don't accept payment for writing reviews, my opinion on products is my own, but if you find my recommendations helpful and you end up buying something through one of the links I may be able to receive a commission on that.
More information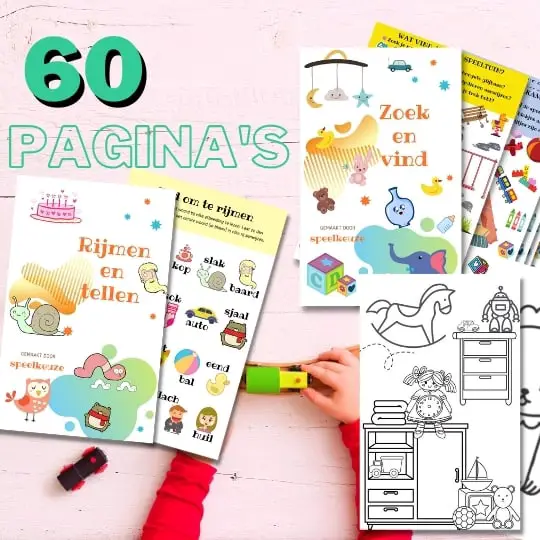 Always something to do for the holidays or rainy day?
Play Choice now has the ultimate activity book collection, with over 60 pages of fun coloring pages and educational puzzles.
Do we want to talk about two serious top toy brands? Brands that have been around for generations?
Then it almost makes sense that we should talk about Bruder and about Playmobil bow.
Both toy brands are of German origin and are recognized from a distance by children - and their parents.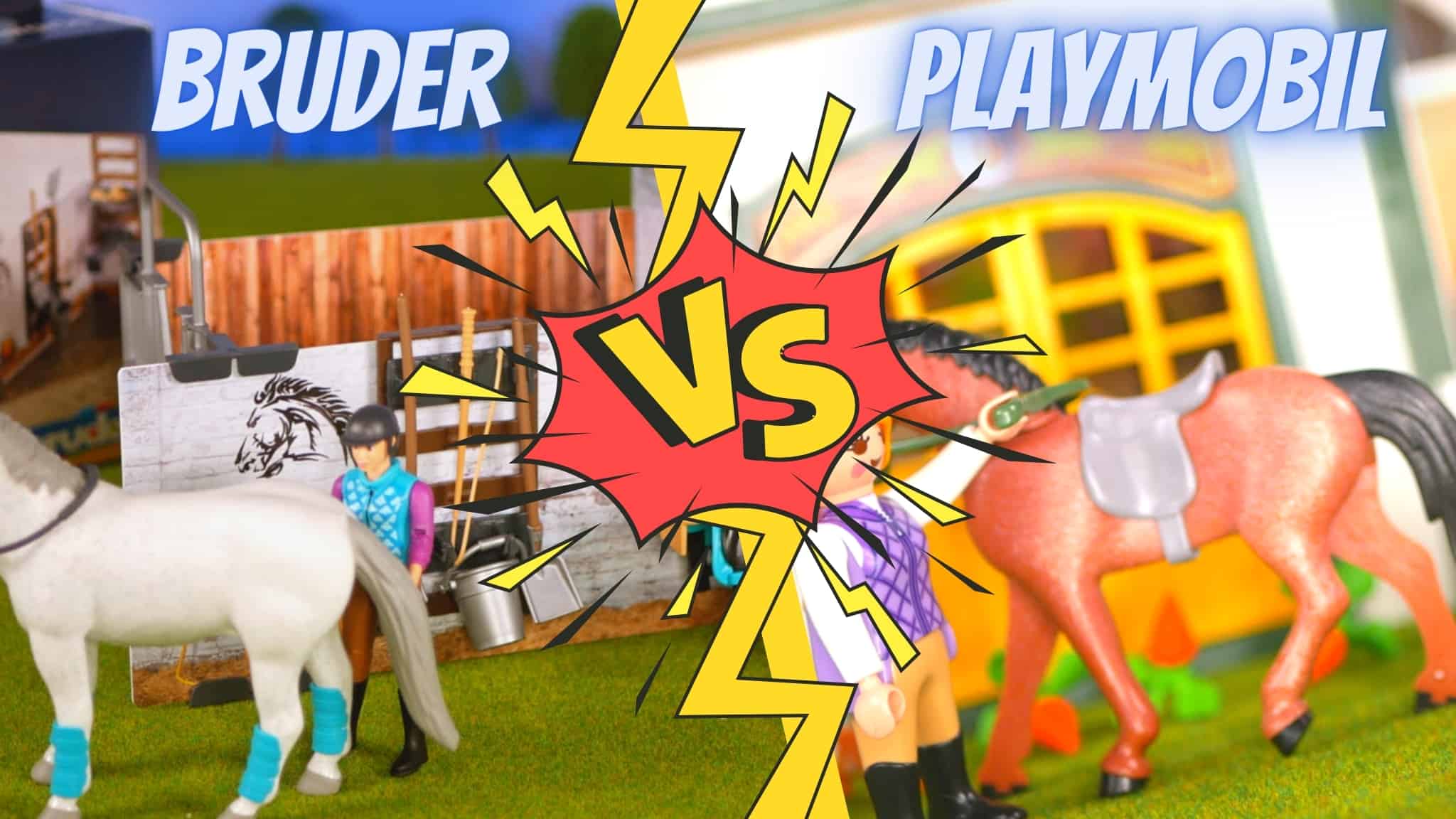 Both it toys from Bruder like that of Playmobil, is world famous and popular with children and parents.
After all, Bruder started producing in 1958 toys en Playmobil in 1974.
The model toys van Bruder is indistinguishable from the real thing, this applies to both the cars and the tractors and other construction vehicles.
This German brand produces sustainably and therefore takes its ecological and social responsibility. Bruder toys after all, it will last for generations!
Laughter has been conquering for more than 45 years Playmobil dolls the world.
The system toys that was invented by Mr. Hans Beck now has an extremely extensive range.
From toy farm to castle and from pirate boat to hospital; what does not exist in it Playmobil form?
Both brands have a high play value and children can enjoy themselves in different role-playing games.
However, Bruder also stimulates the development of technical insight.
Check out more Bruder toys here or look here for more Playmobil toys.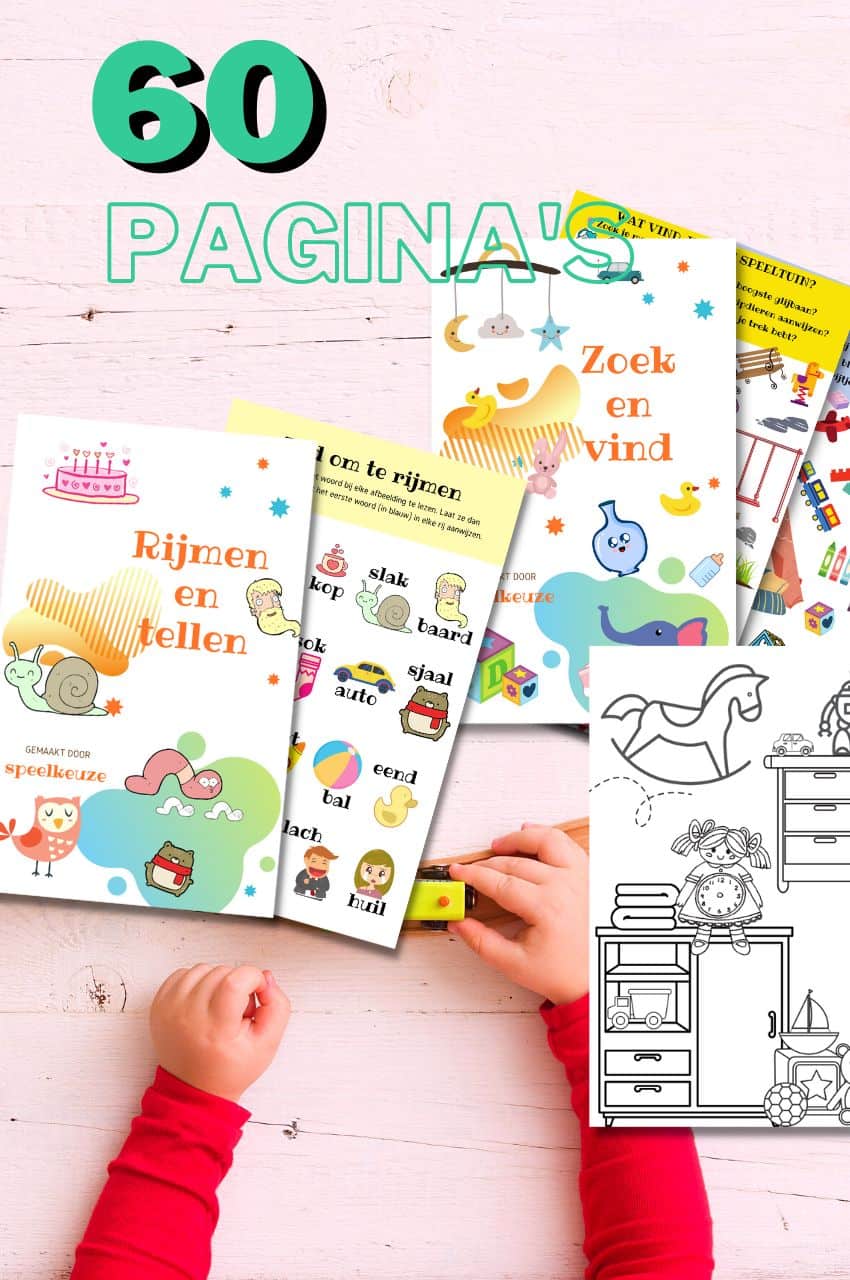 From toddler to toddler activity book collection
Educational games and coloring pages for 3 to 6 years
Your toddler and preschooler will love this e-book, along with the accompanying printables. He or she can play with it at every stage of development, together with mom and dad.
Buy at Bol.com
What makes Playmobil toys so much fun?
Playmobil toys – and the characteristic smiling figures – provide children from all over the world with enormous fun.
But what's so much fun about it?
the creative role-play
practicing various professions
the development that the child goes through
Playmobil constantly comes up with new ideas and perspectives
Playmobil is extremely popular with parents
Children's imagination and creativity are stimulated Playmobil greatly stimulated.
Children find it a nice and safe feeling that they can invent and act out their own world.
All professions are covered; from firefighter to nurse, from vet to secret agent.
Playmobil is certainly on our top list the cutest princess toys.
The cheerful one Playmobil figures successfully overcome the biggest challenges, which is why children feel more confident in themselves while playing.
They never tire of it, and neither do Mum and Dad: they like to join in every now and then, because they used to play with it often.
What makes Bruder toys so much fun?
Bruder is known for its wide range of vehicles and for its excellent quality toys.
Everything is produced to scale, except for the series for the little ones.
But what do we love about Bruder? toys?
reality is imitated
the details of the vehicles
role playing
technical insight is stimulated
nice to collect
the little ones are also discussed
durable
excellent quality
Bruder has a wonderful agricultural series and there are also great professional series including cranes, trucks, fire engines, jeeps and other city vehicles and emergency services.
The B-world series from Bruder consists of play figures and sets, also great fun for children to use their imagination.
The solid Bruder Roadmax series is for the little ones. They have real rubber straps and securely rounded corners.
What are the differences between Bruder and Playmobil toys?
The B-world series from Bruder is quite comparable Playmobil.
B-world also includes figures in various professions, sportsmen, workshops, farm stables and miniature vehicles.
This toys was created to give children a pleasant playing experience that imitates reality, just like with Playmobil.
The differences between B-world from Bruder and Playmobil are:
B-World vehicles are copied to scale, Playmobil vehicles are not
At B-world, the dolls are right in shape and proportion, including the animals; at Playmobil, the figures and animals are not realistic and not exactly in proportion.
B-world only has room for the 'real professions' while Playmobil also has fantasy figures, actors and historical figures, such as pirates and dinosaurs.
Playmobil has more figures in different professions, more houses, animals, workspaces and work areas than B-World
It makes sense that Playmobil has more items to offer and is more extensive than B-world from Bruder.
Playmobil has been concentrating on (fantasy) figures, animals, professions and vehicles for over 45 years.
B-world has not been around for very long and is just one branch of the different Bruder series.
How long have Bruder and Playmobil been around?
Heinz Bruder came to work at his father's company in 1950 and started the production of small plastic toys in 1958, under the name Bruder Spielwaren.
His son, Paul Heinz Bruder in turn came to work here in 1987 and began to expand the products considerably.
All of their scaled vehicles have been sought after by children and collectors around the world for decades.
The company geobra Brandstätter Stiftung & Co.KG is Germany's largest toy manufacturer and has been producing since 1974 Playmobil.
This has been the case since this year toys a favorite with parents and children everywhere in the world.
A fun fact: since 2000, this company has also been producing high-quality plastic planters from the Lechuza brand.
Also read: Buy toys free of charge from these 9 stores.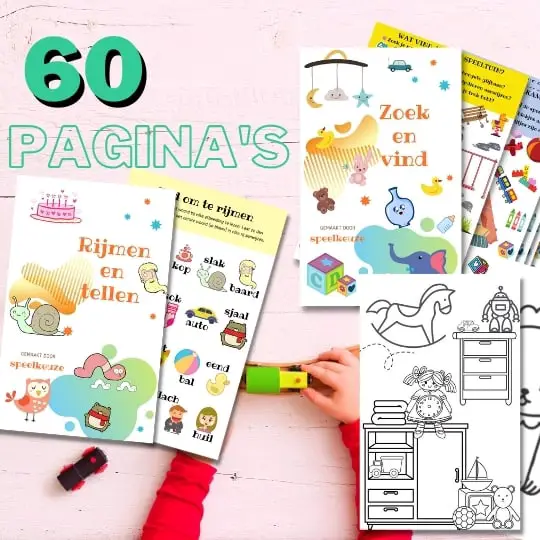 Always something to do for the holidays or rainy day?
Play Choice now has the ultimate activity book collection, with over 60 pages of fun coloring pages and educational puzzles.
Joost Nusselder, the founder of Speelkeuze.nl is a content marketer, father and loves trying out new toys. As a child he came into contact with everything related to games when his mother started the Tinnen Soldaat in Ede. Now he and his team create helpful blog articles to help loyal readers with fun play ideas.