Bruder vs Schleich: Both quality, differ in scale and themes
I enjoy writing these articles for my readers, you guys. I don't accept payment for writing reviews, my opinion on products is my own, but if you find my recommendations helpful and you end up buying something through one of the links I may be able to receive a commission on that.
More information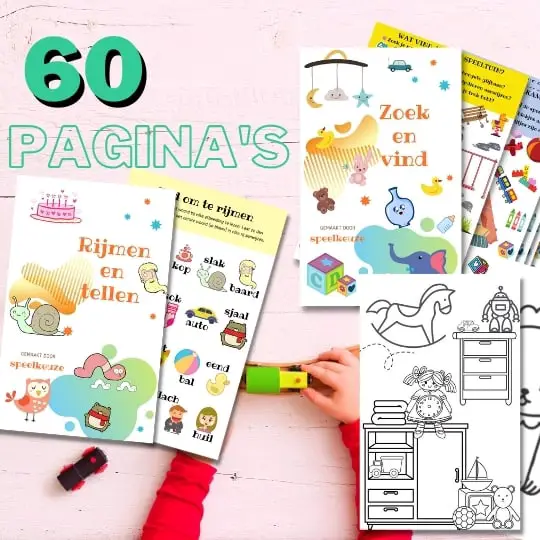 Always something to do for the holidays or rainy day?
Play Choice now has the ultimate activity book collection, with over 60 pages of fun coloring pages and educational puzzles.
It is sometimes difficult to make a choice, because there are so many types toys exist and brands with similar items. Sometimes a toy collection is also very focused on one brand of toys.
brother en Schleich are both toy brands from Germany that generate such intense interest.
Bruder and Schleich are both realistic model toys. The biggest difference between the brands is the 1:16 scale of Bruder where Schleich uses 1:24. Schleich also focuses more on animals, especially horses and stables where Bruder is more focused on vehicles, such as work vehicles, tractors, agricultural vehicles and trucks.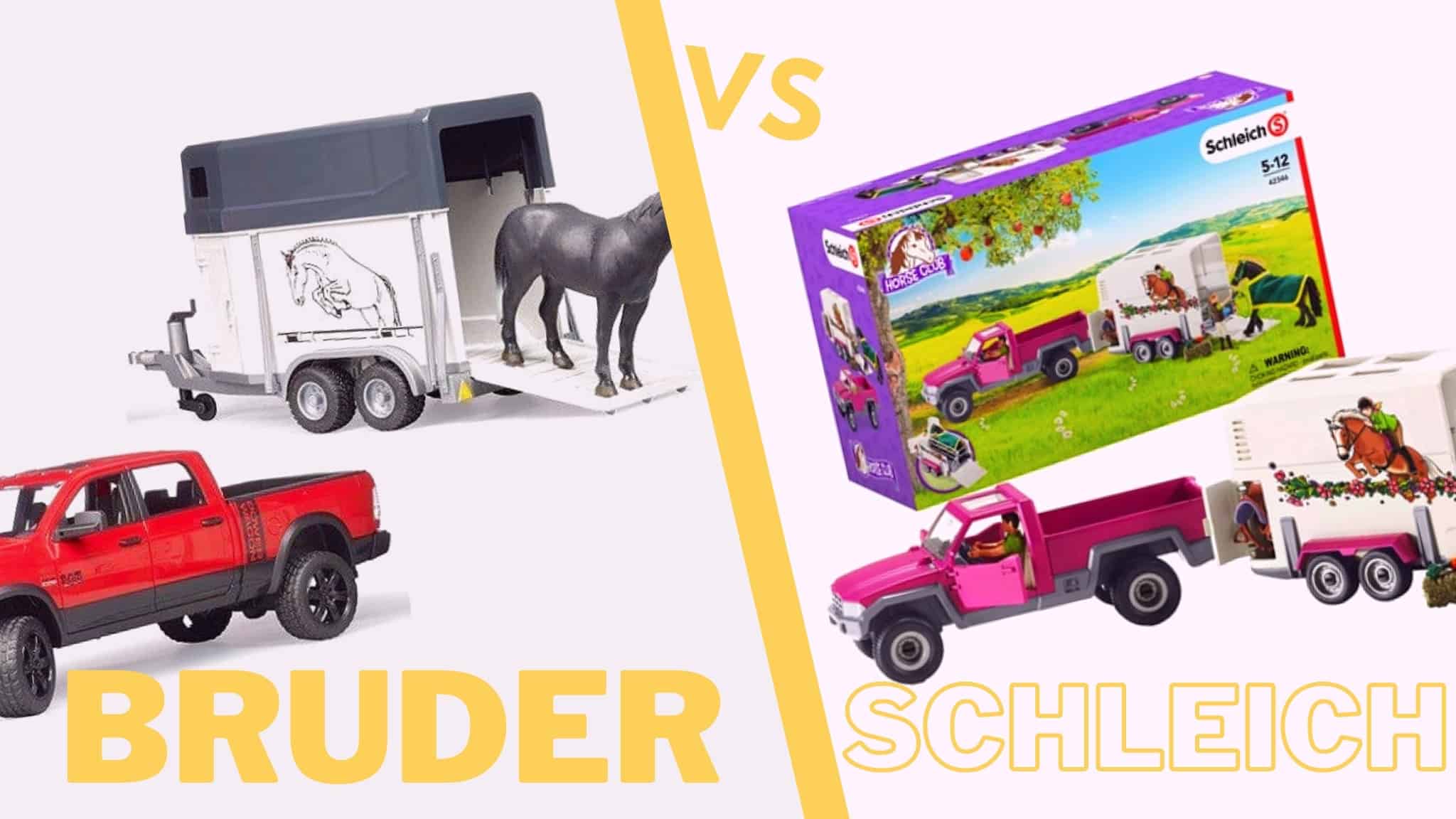 By the way, Bruder and Schleich's toys are not only wonderful to play with, but are also often collected.
However, the brands use different dimensions and each brand has its own scale and detailing.
View here more toys from Bruder or look here for toys from Schleich.
In this video I watch the Bruder and Schleich horse trailers and put them side by side, that actually gives a perfect introduction to the differences:
In this article I provide information about the Bruder and Schleich toy collections and what both brands are known for.
Then I will compare the two brands, so that after reading this article you have a better idea which toy brand is more suitable for which situation.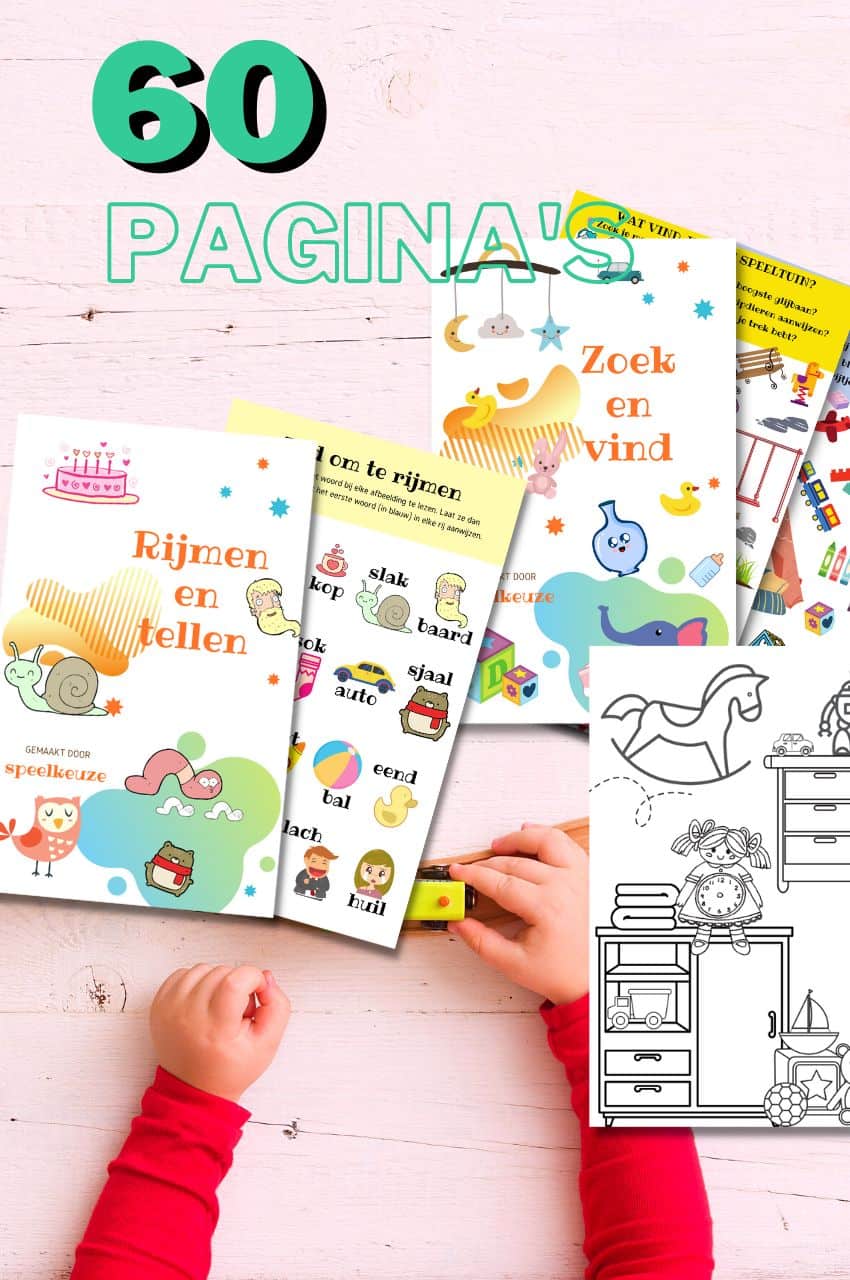 A play theme in your mailbox every month?
Fun play tips, activity books and more, with the first email being our free mini-guide "educational toys"
We will only use your email address for this newsletter and respect your privacy
What are Bruder toys known for?
The playing child is central to Bruder. The brand has a wide range of crane trucks, fire engines and trucks, among other things.
A number of models are even based on existing truck and tractor models. Great for kids!
Bruder toys are mainly characterized by their solidity and details. Bruder makes her toys on a scale of 1:16.
This toy is suitable for children to play with, but also nice for modeling.
I've been to looked at the beautiful Bruder construction toys.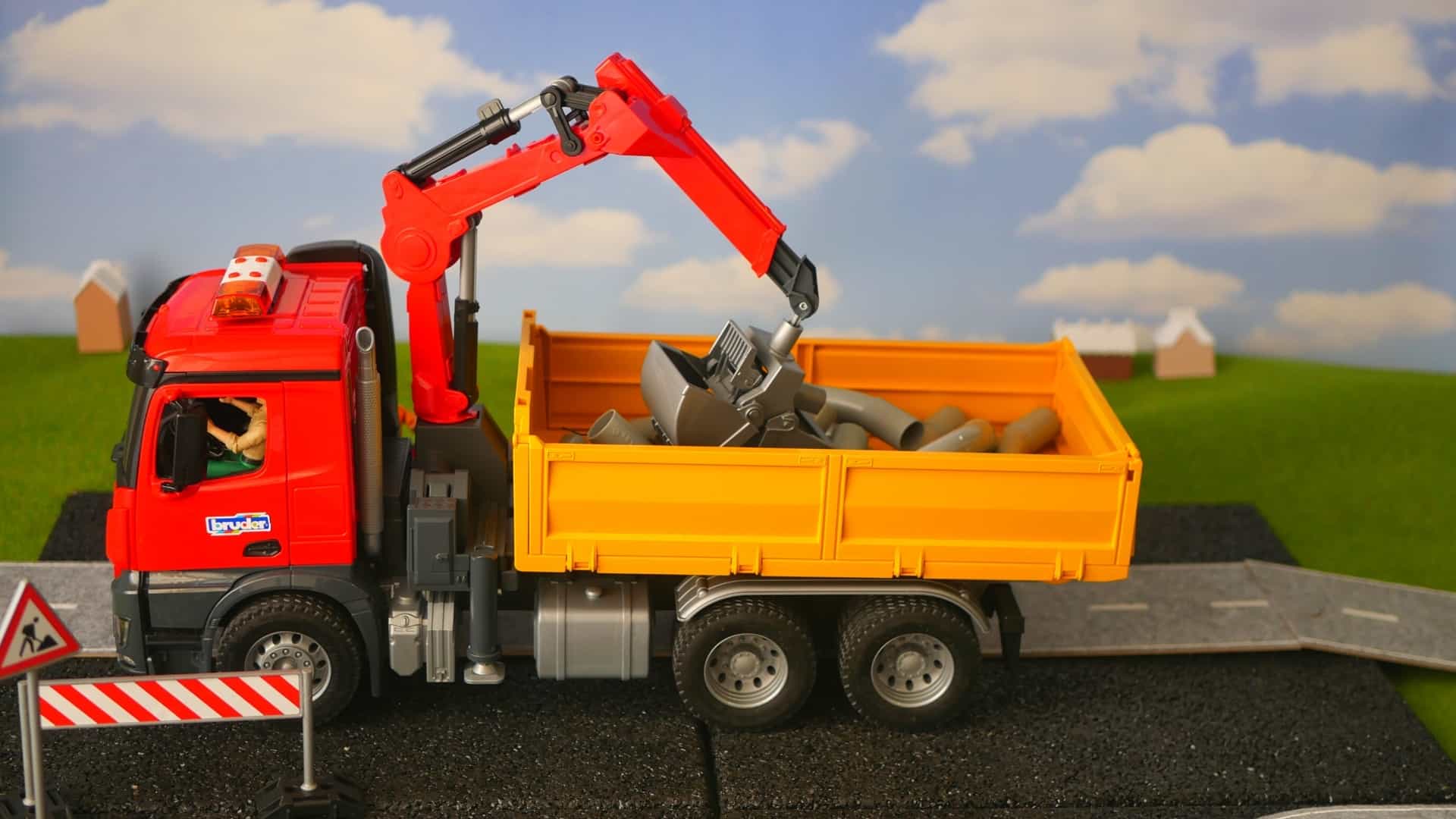 The Roadmax series is for the smaller children: these are extra strong and colorful models.
For adults, Bruder has very detailed key rings and miniatures from the Bruder mini-series.
In addition to vehicles, the range also includes horses and associated horse stables made of plastic that can be constructed in various ways; you can decide for yourself how you combine the bottom plate, the upright parts and roof plates.
You can also place the matching horse boxes wherever you want.
What are Schleich toys known for?
Schleich asks biologists, parents and children for advice in the design of her toys to reproduce the animals as precisely as possible and to scale.
They are also painted by hand and often look lifelike.
The animals also like to be collected (for example the many possible horse breeds) and therefore not necessarily used as toys.
Schleich also focuses on designing the most detailed toy items, especially animals, such as farm animals, dinosaurs and wild animals.
The Schleich animals all have a scale of 1:24.
The animals are made as true to nature as possible; think of the correct coat colors and skin markings, position of the body, the manes of the horses, the tail, etc.
In addition, this brand also makes toy 'worlds', such as the knight world and the elf world.
Schleich also has a number of toy vehicles and well-known buildings in its range.
Within the total collection are anyway the toy horses from Schleich the most popular. It is the most detailed horse toy you can find.
That is why the horses of this brand are also a bit more expensive than, for example, those of Bruder.
The horse stables are made of plastic and are equipped with various attributes.
What are the general differences between Bruder and Schleich?
What the brands agree in is the 'nationality' (they both come from Germany), the quality of the toys and the durability.
But there are indeed differences.
The main difference between the brands is the scale with which they design their toys.
With Bruder this is 1:16, with Schleich 1:24.
The Schleich brand also focuses more on animals, and in particular horses and horse stables.
Bruder, on the other hand, is more focused on vehicles, such as work vehicles, tractors, agricultural vehicles, trucks, etc.
Which toy is 'better' or 'more suitable' depends entirely on a person's preferences and personal situation.
What are the differences between Bruder and Schleich's horses?
To make a better comparison of the two brands, for convenience I take the horse sets from both and put them side by side.
As I mentioned above, Schleich's horses are more detailed than Bruder's and therefore a bit more expensive.
Bruder's horses are much simpler in design and there is less choice than is the case with Schleich.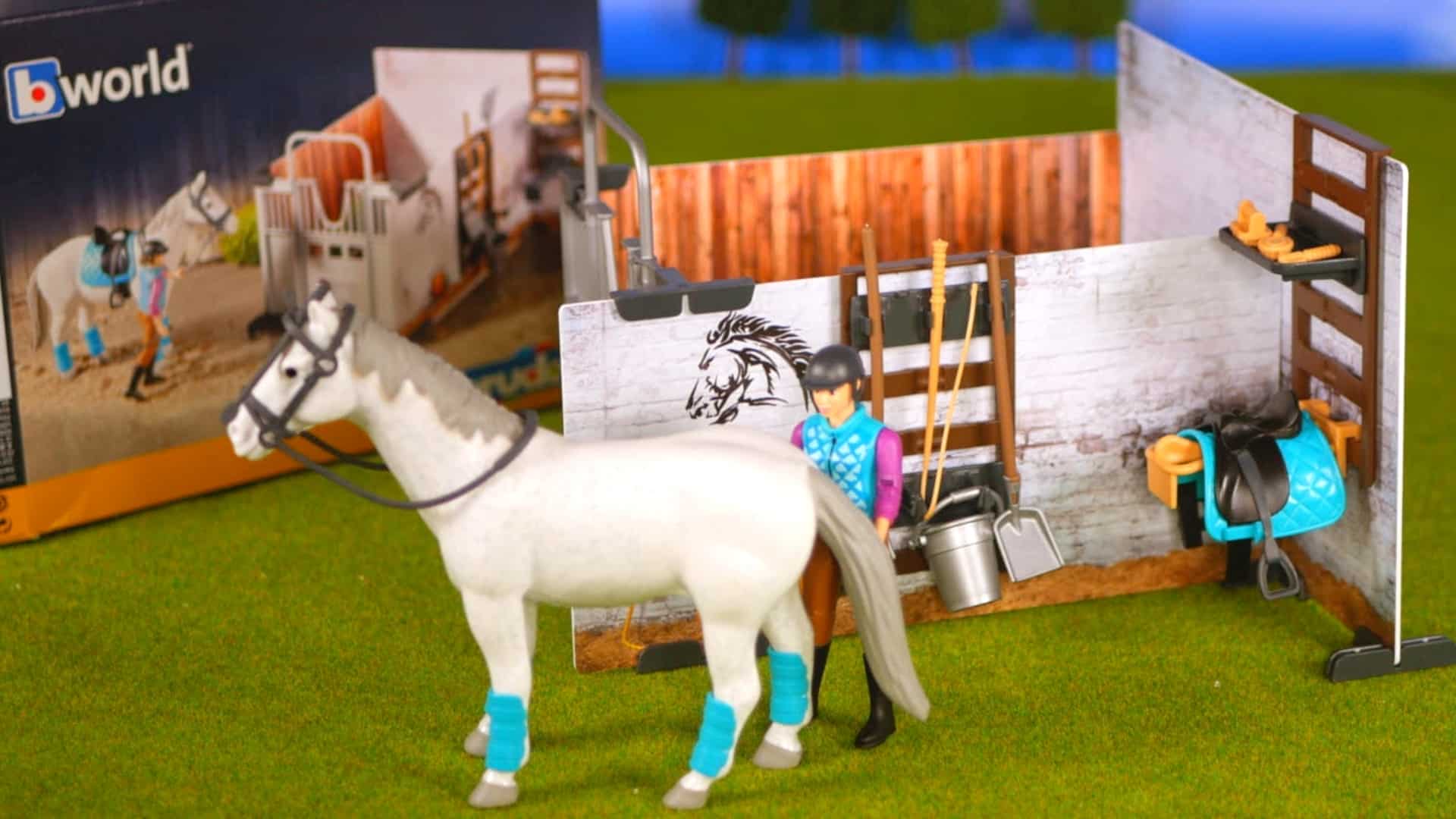 If you or your child appreciate details, then Schleich would be a good choice.
If that's not so important, but budget plays a bigger role, Bruder might be a better idea.
What are the differences between Bruder and Schleich vehicles?
There is also a difference between the vehicles of both brands.
Schleich's wagons are mainly related to animals. Bruder focuses more on tractors and other (agricultural) construction vehicles.
Schleich's vehicles include an off-road vehicle for a safari or for the Schleich farm, or a vehicle with which the vet can visit sick animals.
Schleich also sells a number of tractors. However, if that's the type of toy you're looking for, Bruder seems to be a better idea.
Bruder has multiple tractor models, multiple colors to choose from, and the tractors are designed in my opinion a bit more detailed or realistic than Schleich's.
Bruder is also better for fire trucks, excavators, tow trucks and other (agricultural) construction vehicles.
Are you going for Bruder or for Schleich?
That completely depends on your child's taste and preference!
When your son or daughter likes vehicles more like tractor toy, trucks and fire engines then you would probably be better off with the Bruder brand.
If your child likes animals more, such as horses and everything that goes with them, then Schleich is probably a more suitable brand.
Whichever brand you choose, you know with both brands that the toys are always of quality and that the products will therefore last a long time.
There may be a price difference between the brands, so take that into account if necessary.
Also read: Best Bruder Toy Alternatives | Better, smaller, cheaper options.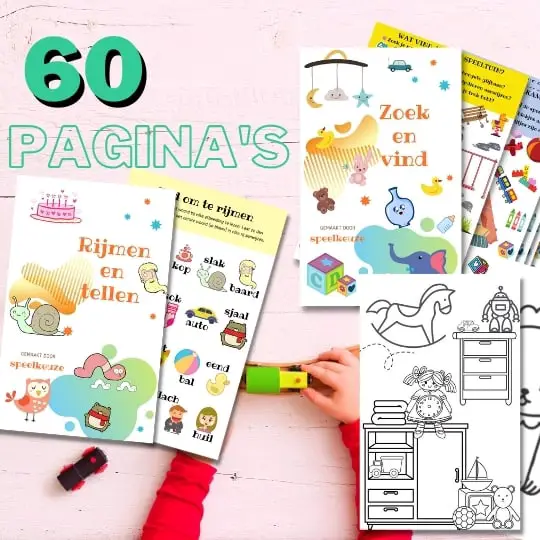 Always something to do for the holidays or rainy day?
Play Choice now has the ultimate activity book collection, with over 60 pages of fun coloring pages and educational puzzles.
Joost Nusselder, the founder of Speelkeuze.nl is a content marketer, father and loves trying out new toys. As a child he came into contact with everything related to games when his mother started the Tinnen Soldaat in Ede. Now he and his team create helpful blog articles to help loyal readers with fun play ideas.