Child-friendly garden tiles and other surfaces for your garden
I enjoy writing these articles for my readers, you guys. I don't accept payment for writing reviews, my opinion on products is my own, but if you find my recommendations helpful and you end up buying something through one of the links I may be able to receive a commission on that.
More information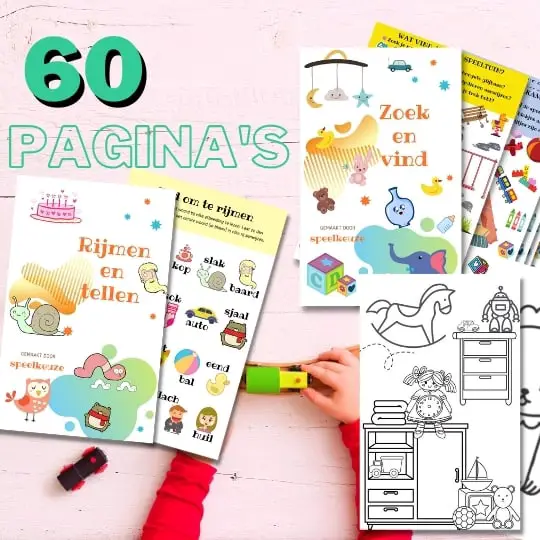 Always something to do for the holidays or rainy day?
Play Choice now has the ultimate activity book collection, with over 60 pages of fun coloring pages and educational puzzles.
I believe that you like one Outdoor must be able to enjoy in all its aesthetic beauty. But the garden must also fit into your family life.
Would you like to let your kids play outside in the garden while you enjoy the sun in peace? Then make sure that your children can enjoy themselves and safe and can play.
The substrate of a garden is an important consideration that you must make. Safety is of course the top priority when creating a child-friendly garden.
But what kind of surface should you use to let your children play outside in the safest and most pleasant way possible?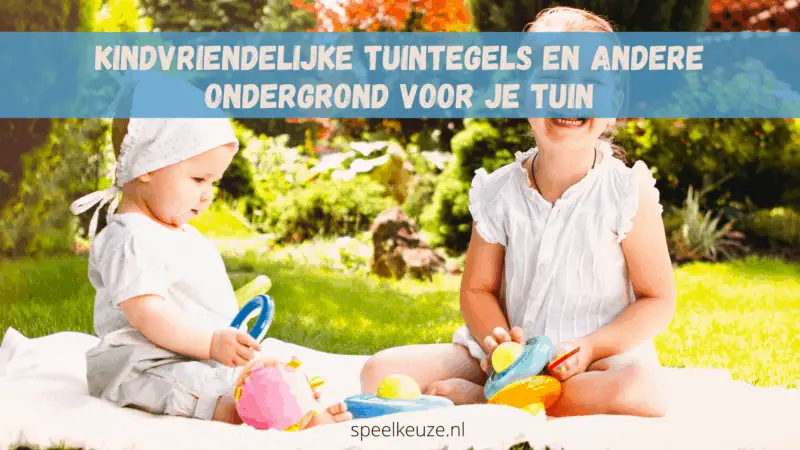 There are several options when it comes to the substrate for your child-friendly garden.
You can choose among other things:
(artificial grass
wood chips
decking
rubber tiles
play sand
floor tiles
a combination of a hard and soft surface
Many parents with young children will have to deal with setting up their garden safely.
Playing outside in the garden is wonderful for a child. But it is of utmost importance that the garden is safe and child-friendly; a child should be able to clamber and romp carefree.
In this article I will therefore explain to you about child-friendly surfaces for your garden and finally I will give you a golden tip.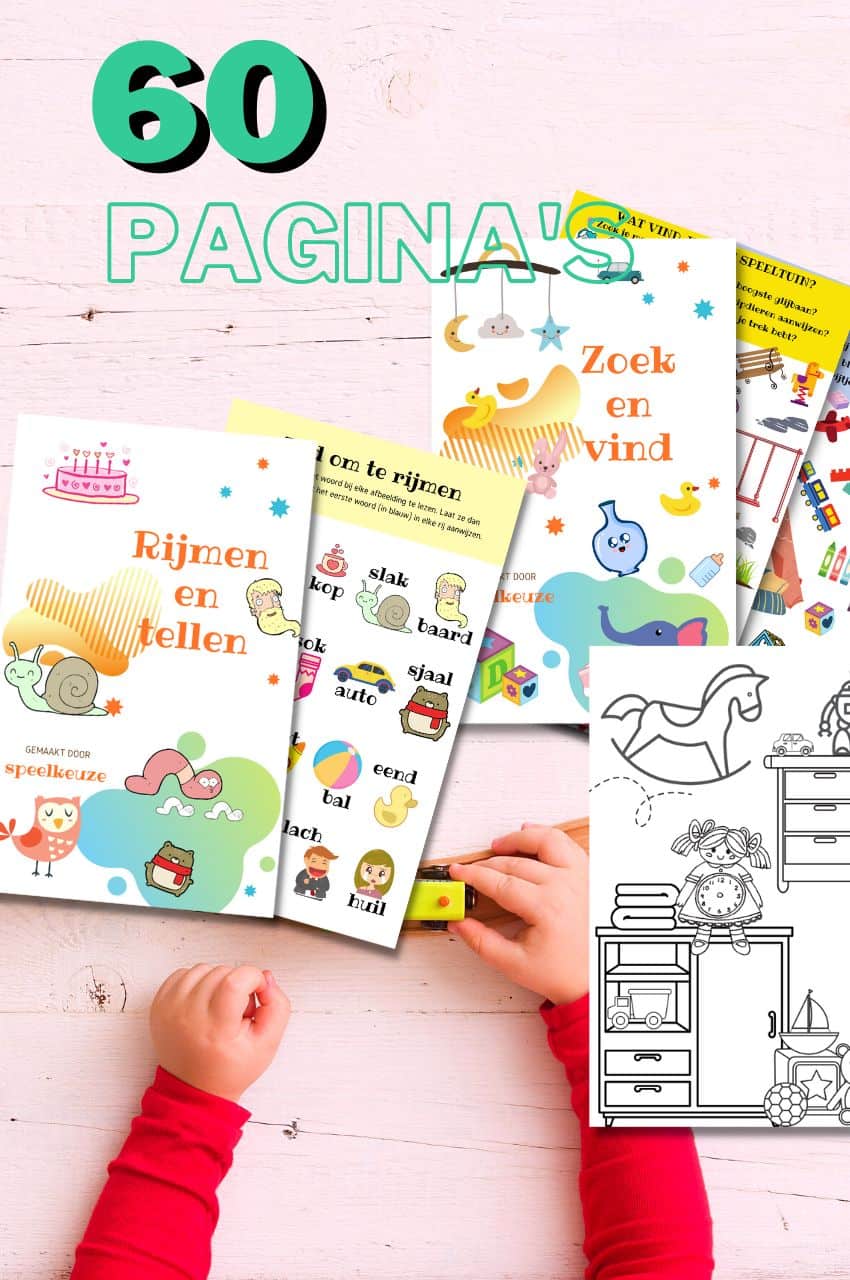 A play theme in your mailbox every month?
Fun play tips, activity books and more, with the first email being our free mini-guide "educational toys"
We will only use your email address for this newsletter and respect your privacy
gras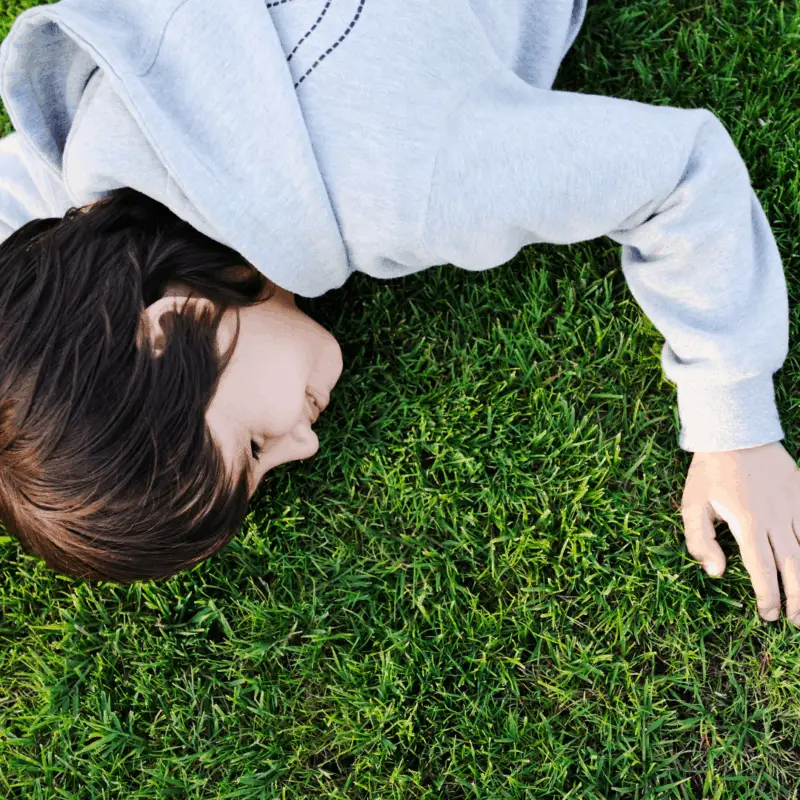 Do you want to let your children play in the outdoors as much as possible, but they might be not ready to play outside on the street alone, then the garden is of course the perfect place for that.
It's safer, and you don't have to leave the house all the time.
Grass or artificial grass is a handy surface for children.
Besides being soft, it evokes nice associations in us; summer, enjoy the outdoors with the family, or have a picnic in the garden.
A garden with grass is not only nice for the smaller children. Even when the kids get a bit older, grass is the perfect place to set up a tent where they can also spend a few nights in those hot summer months.
In addition, a grass field can serve as a football field.
An alternative to natural grass is artificial grass, especially useful if you want low maintenance.
If you prefer a real grass surface, go for sustainable grass seed or a grass mixture with at least rye grass (playing field mixture).
I recommend that you always have some recovery mix at home to get rid of bare spots.
Children also love to run, play, roll, etc. on grass.
Even if it's just a small patch of grass; As a parent of one or more (energetic) children, you really can't ignore it!
Also read: Best tips to let your child lose his energy | 13 top ideas
wood chips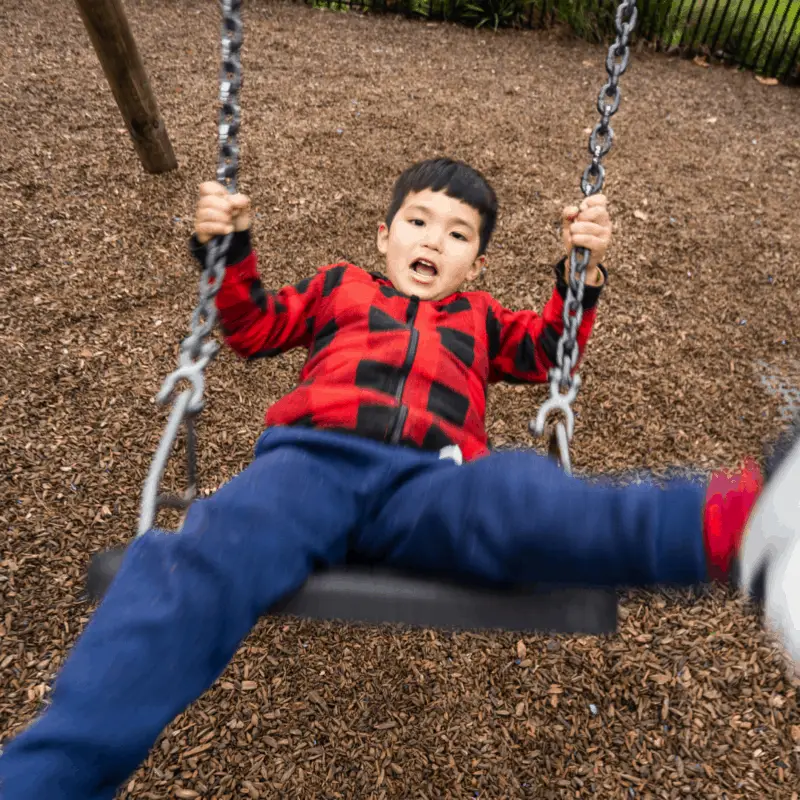 Wood chips in the garden are perfect for under a playground or swing, or around the sandbox.
Wood chips have a lot of advantages:
They have a natural look
They are not expensive
They have a fall-absorbing effect
Stays in place well
Easy to install
Lasts a long time
The perfect surface for children to play on without any problems, it is neither hard nor too slippery.
Wood chips are a good example of this. Wood chips also prevent weeds and keep the soil moist.
Also read: Best slide indoors or in the garden | Complete guide with top 13 & tips
Decks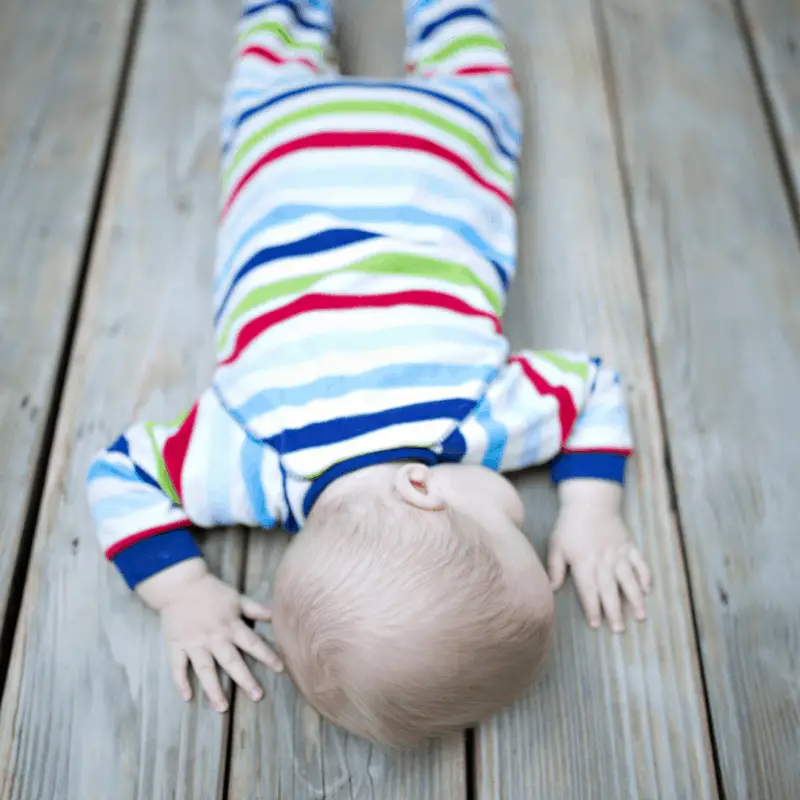 Decks can be a pleasant surface, especially during hot summers. It is a surface that ensures that falling hurts less.
However, decking can become slippery when it gets wet, so be aware of that. Another disadvantage of decking is that it requires maintenance.
You will need to scrub the surface every now and then. With a non-slip product you can ensure that the surface continues to look good and remains safe.
Rubber tiles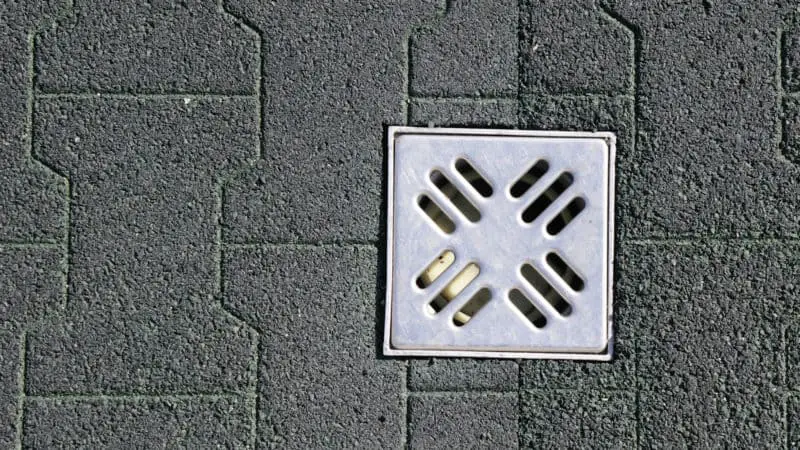 Rubber tiles may not be the first choice for people - they don't always like it - but they do prevent children from getting hurt.
In fact, they are indispensable in a child-friendly garden.
Rubber tiles are extremely suitable for use under playground equipment or under the edge of a somewhat higher sandbox and require little maintenance.
Rubber tiles have a resilient effect and absorb vibrations, shocks and noise, which means that children play much more pleasantly on them than on hard tiles, for example.
The tiles will also never become slippery and you can easily trim them so that they will always fit wherever you place them, for example around the trampoline.
The tiles are also water permeable and dry quickly. One disadvantage of rubber tiles is that they can get very hot in the summer.
So even after a heavy rain, children can go back almost immediately playing outside on rubber tiles!
In addition, you can go for rubber tiles that are made of environmentally friendly (recycled) material and you can often choose different colors and combinations.
This way you can match it perfectly with your pavement or turf.
Rubber tiles may not look very attractive at first, but because you can choose from various colors and motifs - from natural to striking - you can always have it coordinated with the rest of your garden!
Swimming pool in the garden? Find my extensive review of the best pool tile subfloor for under your bath here
(Play) sand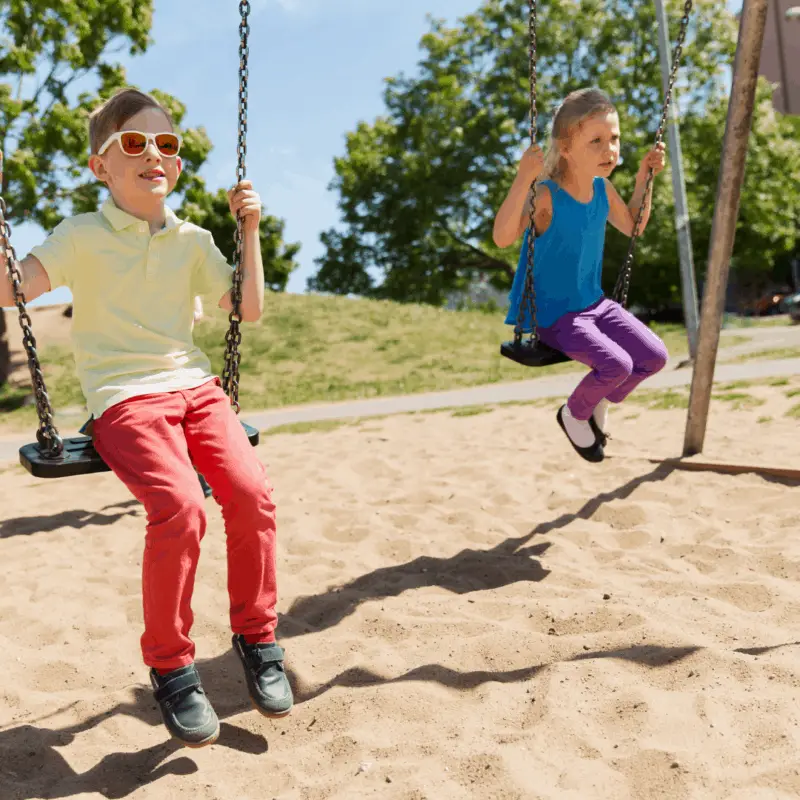 If the previous options haven't convinced you completely, play sand might be an interesting option.
This is again child safe. People quickly think of playing sand a sandbox, but that doesn't have to be the case at all.
Besides the fact that sand can form a soft surface, another advantage is that it is easy to replace if there is contamination.
Ideally, keep the sandbox clean by covering it when not in use. A mud puddle in your garden is the last thing you want!
Tiles
The great thing about tiles is that they require little maintenance and they give a neat appearance.
Of course a fall is in a small corner, but if it happens on tiles, a child can still get hurt.
In general, tiles are therefore much less child-friendly. Still, there is a big 'but' ..
Tiles also offer very nice playing opportunities!
How about making drawings with sidewalk chalk, hopscotch and jump rope? In addition, you can also cycle and scooter well on it.
Tiles are also ideal for a terrace.
You have the option of giving the tiles a post-treatment so that you can easily wash off the chalk drawings made, so that the falling is less painful, and the tiles do not get as hot in the summer and also become less slippery.
There are also terrace tiles with a so-called 'soft touch' top layer. That is nice for bare feet.
Always opt for low-maintenance ceramic or coated tiles that are lightly colored. These will absorb less heat than dark, anthracite colored tiles.
Ceramic tiles are easy to keep clean and scratch-resistant.
A combination of substrate
Many people with children prefer a soft surface, while other people prefer a hard surface in the garden.
But a child-friendly garden can just as easily combine a soft and a hard surface!
A soft surface of your choice, for example grass, sand or rubber tiles, is ideal as a play zone, while a hard surface is pleasant if children want to cycle or scooter.
So you can go in different directions, consider what is best for you and your family.
Also think of a piece of simple earth, om enjoy gardening with your child!
Extra tip: do you pay attention to the sun?
You may now have chosen the perfect surface for your child, but don't forget the position of the sun either.
We love to sit or play in the sun, but too much sun can be dangerous; you don't want your little one to get burned.
Oil is important, but by arranging the play area in the garden in the right place, you save yourself and your children a lot of trouble. It is therefore best to have a playground with sufficient shade.
Of course you can always use a sail or shade cloth. This is also useful for when it rains; children can then play outside undisturbed on these kinds of days.
Finally, as a parent, accept that your garden is occasionally damaged by your kids.
They will occasionally damage something and no matter how difficult that may be, we will have to accept it…!
Speaking of falling… Read also: Shock resistant tablets | Rating of the 5 strongest tablets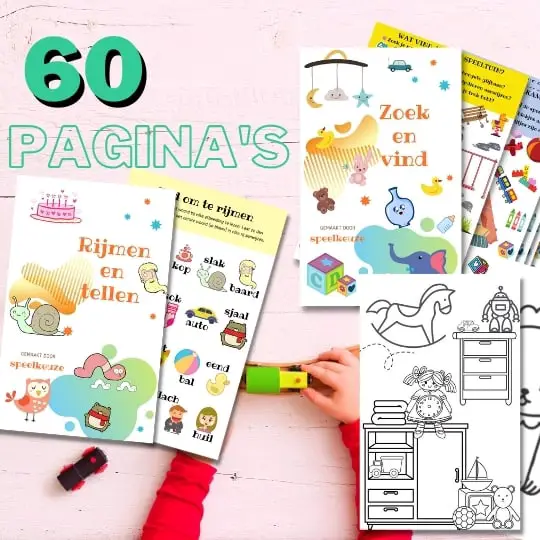 Always something to do for the holidays or rainy day?
Play Choice now has the ultimate activity book collection, with over 60 pages of fun coloring pages and educational puzzles.
Joost Nusselder, the founder of Speelkeuze.nl is a content marketer, father and loves trying out new toys. As a child he came into contact with everything related to games when his mother started the Tinnen Soldaat in Ede. Now he and his team create helpful blog articles to help loyal readers with fun play ideas.