The 6 best children's clothing stores in Barneveld for a day of shopping
I enjoy writing these articles for my readers, you guys. I don't accept payment for writing reviews, my opinion on products is my own, but if you find my recommendations helpful and you end up buying something through one of the links I may be able to receive a commission on that.
Further information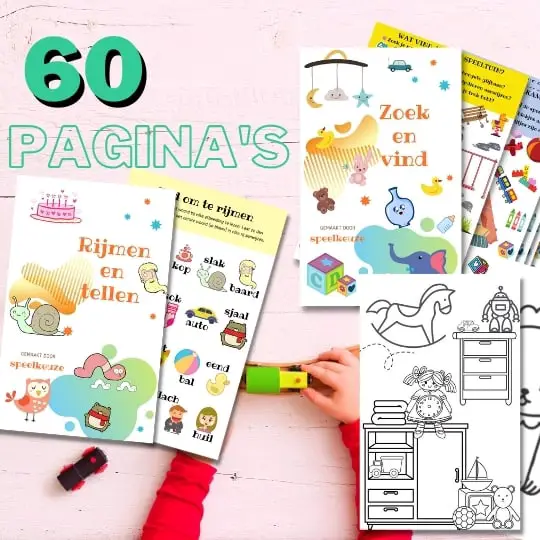 Always something to do for the holidays or rainy day?
Play Choice now has the ultimate activity book collection, with over 60 pages of fun coloring pages and educational puzzles.
Nice with the kids to Barneveld. These are the stores you should definitely visit.
View all children's clothing stores on the map of Barneveld: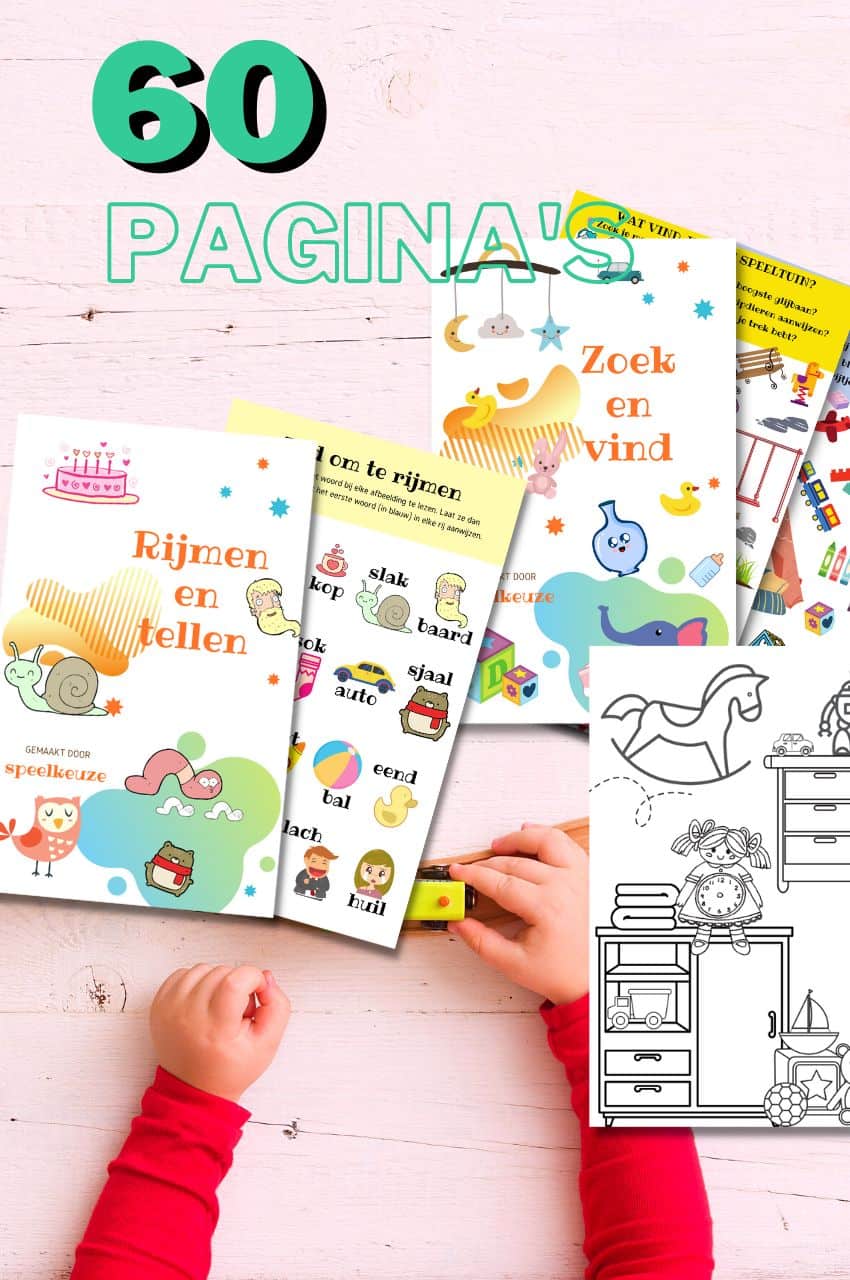 A play theme in your mailbox every month?
Fun play tips, activity books and more, with the first email being our free mini-guide "educational toys"
We will only use your email address for this newsletter and respect your privacy
6 best children's clothing stores in Barneveld
Willeke baby & child - Dijkje 13
The most beautiful, classic children's clothing from Milan, Paris, London and New York is available at Willeke baby & child in the center of Barneveld.
You are welcome in our store within opening hours and by appointment.
Via this webshop we offer you the opportunity to put together your order directly from our current range.
Upon receipt of your order, we will pack it carefully for you and it will be delivered to you within a few days.
Has you have a question? Call or email us! Have fun shopping and see you soon in our store! Willeke baby & child is located at Dijkje 13, 3771 BN Barneveld.
Also read: the best car seats reviewed like these swivel brands
Romeyn
Kids - Langstraat 33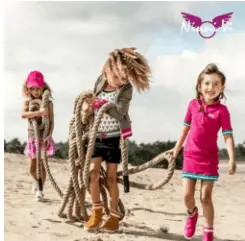 Romeyn Kids is a cozy store with the hippest brands for kids from 2 to 16 years old.
For girls: Geisha, Vingino, Scotch R'Belle, Blue Rebel, Rags, Funky XS, Ninni V, LeBig, NoNo, Claessen's, Bjorn Borg, Hackett, Barts, Reset, Retour, Please, Be a Diva, Carrera Play.
Romeyn Kids is located at Langstraat 33, 3771 BB Barneveld.
Juul & Juultje by Noppies - Neuwstraat 33
De noppies children's clothing collection consists of trendy items made of soft materials, extra conveniences and useful details.
Children should be able to go to school without any worries and enjoy playing outside.
For example, our children's trousers are equipped with handy sliding buttons and adjustable waistbands.
And despite the soft comfortable materials used in our designs, the items are strong enough to play in.
Discover the Noppies children's clothing collection online and let your heart beat faster with all those fun and trendy children's clothing.
We understand that as a mother it is sometimes quite difficult to choose.
There are also regularly many new items for cool boys and hip girls to be found in our webshop.
Noppies also has their own outlet online with sales opportunities.
Size chart children's clothing
Children often grow quickly and it is sometimes difficult to determine what size he or she needs.
Noppies has developed a size chart for this so that you can easily test our sizes against the length and girth of your child.
Our children's clothing is available in sizes 74, 80, 86, 92, 98, 104, 110, 116, 122 and 128. Do you still have questions about the size of a particular product?
Please contact our friendly service department. They are happy to help you. Noppies is also for sale in their shop in Nijmegen.
Children's clothes for boys
For boys, Noppies has designed a cool collection consisting of, among other things, trendy boys jeans with cool washes and t-shirts with an edgy wink.
The motto "as long as it feels good" applies to boys. Fortunately, you will find plenty of choice of trendy and hip items online at Noppies.
By consciously choosing fabrics and fine fits, you will quickly have a new favorite for your tough man.
Children's clothes for girls
Girly details and fancy prints are essential for girls. Our little fashionistas know very well what they want and luckily our designers too.
Thanks to the fine materials, subtle glitter and luxurious details, you can find the most beautiful must-haves for your little girl online.
Buy children's clothing online
You can order children's clothing easily and safely online at Noppies. Do you want your child to try on the items first?
Returns are free within 14 days. Juul & Juultje by Noppies is located at Nieuwstraat 33, 3771 AS Barneveld.
Hartkamp Baby Kids Gifts - Jan van Schaffelaarstraat 50
We are a real family business, for more than 62 years we have been a baby specialist and children's clothing store in the center of Barneveld.
With great pleasure and experience we are happy to advise on the most current articles for your pregnancy, your baby or your growing child.
Whether it concerns baby items, baby gifts or children's clothing, with us you will always find something you are looking for.
In addition to being a sales point for many well-known brands, we are specialist for Bugaboo, Joolz and Stokke.
You can get a small impression via www.hartkampforkids.nl, but we would like to invite you to visit our store!
We sell the following brands: Baby / Mini clothing: Mingo. | Z8 | Tumble 'n Dry | Name-It | BNosy | Feetje | Petit Bateau | 1+ in the family | CarlijnQ | Small Rags | Dirkje | Freckle & Sprout | Le Chic Newborn Kids clothing: Mingo. | Z8 | Tumble 'n Dry | Name-It | BNosy | Cars Jeans | Tygo & Vito | Freckle & Sprout | Looxs | Small Rags | CarlijnQ
Accessories: Boumy | Mockies | Lodger | Bobux | Done by Deer | BAM BAM.
Hartkamp Baby Kids Gifts is located at Jan van Schaffelaarstraat 50, 3771 BW Barneveld.
Le Thème - Rue Neuve 42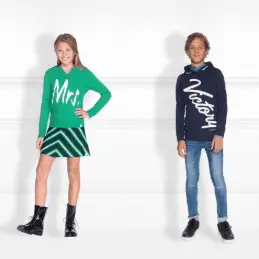 In Barneveld you will find our beautiful and attractive store at Nieuwstraat 42.
In this beautiful store you will find the most beautiful brands: McGregor, Tommy Hilfiger, Jottum, SevenoneSeven, Geisha, Le Chic Boss, Parajumpers, Petrol, Nik & Nik, Moscow and many others.
We are happy to help you with a new outfit in our store. Le Thème ladies fashion and Le Thème Youth fashion was founded in 1995.
Initially with 1 women's fashion store and 1 children's fashion store in Rijssen, but after a while also a second children's fashion store in Barneveld.
In these 2 large children's shops, collections from many international fashion brands are presented.
With 20 years of experience, we are able to offer a beautiful collection every season in the middle price segment with a classic sporty look.
Important brands in our range are: Jottum, McGregor, Moscow, SevenoneSeven, Scotch & Soda, Petrol, Hugo Boss, Antoni Morato, Parajumpers and many others.
Come and visit one of our youth fashion stores or our ladies fashion store in Rijssen. Le Thème is located at Nieuwstraat 1, 42AT, Barneveld.
TerStal Barneveld - Langstraat 24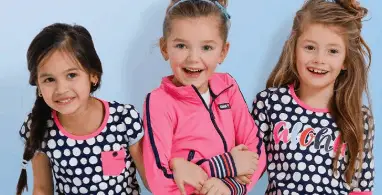 The new collection of children's clothing at TerStal is cool, hip and trendy. The children's clothing is made of high-quality materials and has a good fit.
The boys 'and girls' clothes are mostly made of cotton and elastane. This ensures that the clothing is comfortable and fits well.
At TerStal you will find various fashion items for the little ones to the bigger kids.
Children's sizes that you can shop at TerStal include newborn (50-68), baby (68-86), toddler (92-128), kids (134-176).
FASHION FOR CHILDREN
The children's clothing collection at TerStal is composed of various diverse trends.
You can easily shop online at TerStal for clothing for boys and girls in the hottest trend colors.
In the collection we see a lot of use of various blue and pink tones, green is also an important accent color.
Prints and designs play an important role in the children's clothing collection again this season. Various combinations are possible and nothing is too crazy.
In the collection we mainly see many allover designs and front prints, but also the hip photo print and the sporty number prints are real eye-catchers.
TerStal is located at Langstraat 24, 3771 BE Barneveld. You can also visit their online shop with afterpay, see also our afterpay children's clothing store overview.
Accessibility Barneveld
The center of Barneveld is easily accessible by car and public transport.
For cars
You will find various parking options in and around the center. On Friday it is late night shopping in Barneveld. Everyone then parks for free from 18.00 p.m.
By train
From Amersfoort or Ede-Wageningen station, take the Valleilijn towards Barneveld and get off at Barneveld Centrum station.
On the right-hand side - a 1-minute walk away - you can already see the Barneveld shopping center.
By bus
Barneveld is easily accessible by bus from all directions. From Voorthuizen Syntus, take Bus 205 towards Barneveld.
Or from Arnhem Syntus Bus 105 towards Barneveld.
Also nice nearby:
The 9 best children's clothing stores you want to visit in Putten
Shopping is a fun activity in Putten. The cozy village center offers plenty of opportunities for extensive shopping.

Cozy boutiques and specialist shops make shopping a pleasure. But you will also find the large retail chains here.
You are sure to find fun outfits for the whole family, from the little ones to the teens.

After shopping, enjoy the various terraces or in one of the nice restaurants for a snack or a drink.
Putten takes third place when it comes to attracting the most shoppers in the Netherlands.

Here is an overview of some children's clothing stores in Putten that are definitely worth a visit!
Children's clothing stores on the map of Putten:
La Chicana

They have a fantastic collection of girls' dresses from the best brands. You will find the colorful creations of Lavalava, Looxs and Geisha.
You can also go there for sweaters, pants, leggings and t-shirts, as well as nice accessories for the little ladies, such as backpacks and hair elastics.

For the boys, however, this nice shop is definitely worth a visit, they are certainly not excluded!
At La Chicana they also offer the best (jeans) pants, t-shirts with funny prints and warm sweaters.
They are more than happy to help you put together a hip outfit for your tough guy.

And should your little one not even crawl around yet?
Then come along soon for the softest and hippest leggings, rompers, sweaters with handy press studs and sweet hats.
La Chicana is a super nice store with friendly staff who come with useful tips and they are very sweet to the children.

La Chicana: Dorpsstraat 31, 3881 BA Putten
HEMA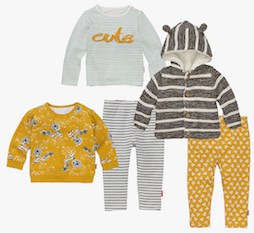 Baby clothes from HEMA are always wonderfully soft and of excellent quality. The little ones feel good and safe in it, even after many washes.
For the girls you will find nice dresses and skirts, handy leggings and warm colorful socks. The items from the boys' clothing collection have beautiful colors and fun prints.

HEMA uses soft natural fabrics, such as cotton and elastane. They breathe and stretch a bit.
Cotton regulates heat and is gentle on children's soft skin. It moves easily and can take a beating.
As a result, the clothing is neither too warm nor too cold and it is extra comfortable. And that makes it very pleasant to play, learn and sleep.

HEMA: Extended Dorpsstraat 8-12, 3881 BG Putten
Jeans Center

At Jeans Center you will find children's clothing for all ages according to the best and coolest trends of this season.
Shop the children's clothes for your little one or for example for your nephew or niece!

Children grow quickly and therefore need the wardrobe of your baby room get an update often.
At Jeans Center they therefore also have a wide range of children's clothing at a good price.
Many customers simply think it is a joy to shop at Jeans Center. There is also top staff present and you can enjoy wonderful music while shopping.

Jeans Center: Kerkstraat 31, 3882 BM Putten
scapino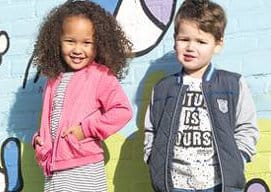 Are you looking for: jackets, pants, dresses, skirts, sweaters, cardigans, sportswear or something else? At Scapino, the friendly staff is ready to help you.
You can choose from the brands: Ai-girl, Oiboi and Dutchy. The collection of boys 'and girls' clothing is regularly updated.
Of course Scapino always offers you optimum quality for a good price.

Scapino: Molenstraat 5, 3882AC Putten
shoeby

The clothing collection is regularly supplemented with trendy clothing of the season.
In the store you are also very nicely assisted by super friendly and fun staff who can help you when it is difficult to make a choice.
But that doesn't matter because at Shoeby you will find the right outfit for your boy and girl of different ages for every occasion.

Whether at school or at a fun family party. It doesn't matter where they are, your kids will always look hip and trendy.
Shoeby knows exactly what the youth likes and responds very well to it.
Look forward to the fun tops, blouses, trendy dresses and skirts complemented with the perfect jeans.

Shoeby: Dorpsstraat 61, 3881 BB Putten
Takko fashion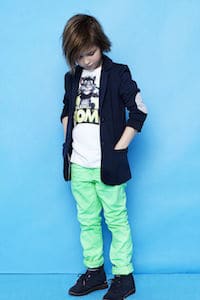 Because they want to inform their customers well at Takko Fashion, they have developed a seal "My favorites from Takko Fashion".
This stands for articles that above all meet high quality requirements and are certified by the OEKO-TEX® Standard 100 or GOTS.

The lovingly designed baby sets look enchanting and are again subject to very special quality standards.
You will also find nice sweaters, dresses, skirts, hoodies, shirts and much more for both boys and girls for the bigger kids.
The professional team at Takko is ready to advise and assist you as a customer.

Takko Fashion: Dorpsstraat 25, 3881 Ba Putten
terStal Family fashion
At terStal in Putten you can go all year round for super nice sweaters and cardigans for girls and boys in the most beautiful colors.
They are beautifully made with fun prints and motifs.

If you want something sporty for the kids, choose a sweater with a hood or front print.
If your girl is really a girly girl, choose a sweater with glitter, flowers or lace. Or perhaps a motif with reversible sequins that are so popular!

In the new collection of terStal you will find clothing for the whole family for this fashion season.
What is so nice that their fashionable collection is always affordable. Children are growing fast and they will often have to shop for new outfits.

At terStal they are happy to help you find the new favorite items of clothing for your kids.
Mix and match the different models of tops, t-shirts and sweaters with cool jeans or pants and create a unique look.

terStal Family fashion: Verlengde Dorpsstraat 6, 3881 BG Putten
Wibra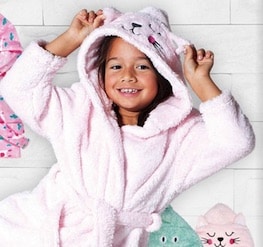 You can also choose the popular camouflage / army print shirts or T-shirts with fun and funny inscriptions.
But you can also go there for finely affordable basics. Such as cotton socks, leggings and tights, nice bathrobes or sleeveless rompers for the little ones.

Wibra stands for a family business with a unique combination of quality, price and customer-friendliness.
Well-trained staff will be waiting for you in the store to assist you in choosing the right clothes for your kids.

Wibra: Kerkstraat 9, 3882 BM Putten
Sailor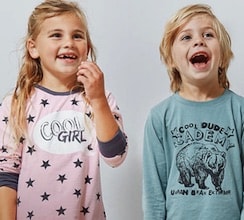 Zeeman knows how to keep prices low by simplifying many things.
The Zeeman baby and children's collection is contemporary and high-quality for a low, fair price.
The clothing is also designed by our own stylists, taking into account what is hip and trendy.

Zeeman was again voted Best Retail Chain in Baby & Child by customers in 2016-2017 in both the Netherlands and Belgium.
Children's clothing is therefore a very important part of the range.
De Zeeman believes that children are wise enough to decide for themselves what they want to wear, which is why you also have a lot of unisex clothing that can be worn by boys and girls.

Seaman: Extended Village Street 5, 3881 BG Putten
Our location and how to get there
In the municipality of Putten you can very nice free parking, if you come by car.
A parking disc zone has been set up in the shopping streets and in the indicated parking areas.

Within this parking disc zone you may park for a maximum of 1 to 2 hours in the boxes / parking spaces indicated with blue lines, using a parking disc.

The parking disc zone applies from Monday to Saturday from 09.00 a.m. to 19.00 p.m. (not on Sundays and public holidays).
We have tried to give the best and complete possible picture of children's clothing stores in Putten, but cannot guarantee that we have not overlooked anything.
Also interesting for your baby: safe bed surrounds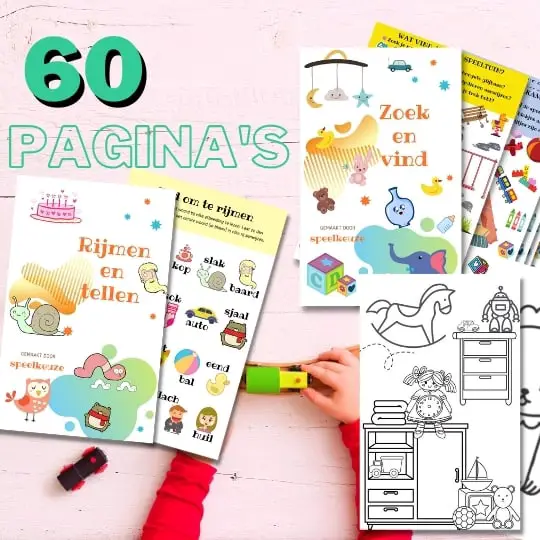 Always something to do for the holidays or rainy day?
Play Choice now has the ultimate activity book collection, with over 60 pages of fun coloring pages and educational puzzles.
Joost Nusselder, the founder of Speelkeuze.nl is a content marketer, father and loves trying out new toys. As a child he came into contact with everything related to games when his mother started the Tinnen Soldaat in Ede. Now he and his team create helpful blog articles to help loyal readers with fun play ideas.