The 9 best children's clothing stores in Goes where you can enjoy shopping
I enjoy writing these articles for my readers, you guys. I don't accept payment for writing reviews, my opinion on products is my own, but if you find my recommendations helpful and you end up buying something through one of the links I may be able to receive a commission on that.
Further information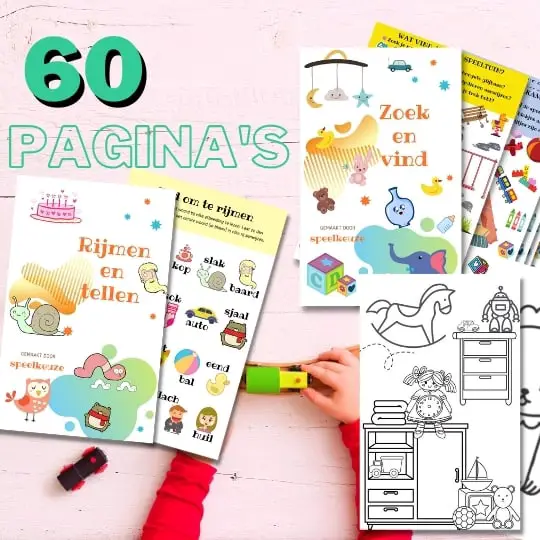 Always something to do for the holidays or rainy day?
Play Choice now has the ultimate activity book collection, with over 60 pages of fun coloring pages and educational puzzles.
It is widely known in Zeeland: "Give me a guilder and I will go to Goes."
Lange Kerkstraat and Lange Vorststraat offer a wide range of shops.
In addition, the Grote Markt has a lot of cozy and fun catering establishments, which makes Goes the perfect city to go out for a day!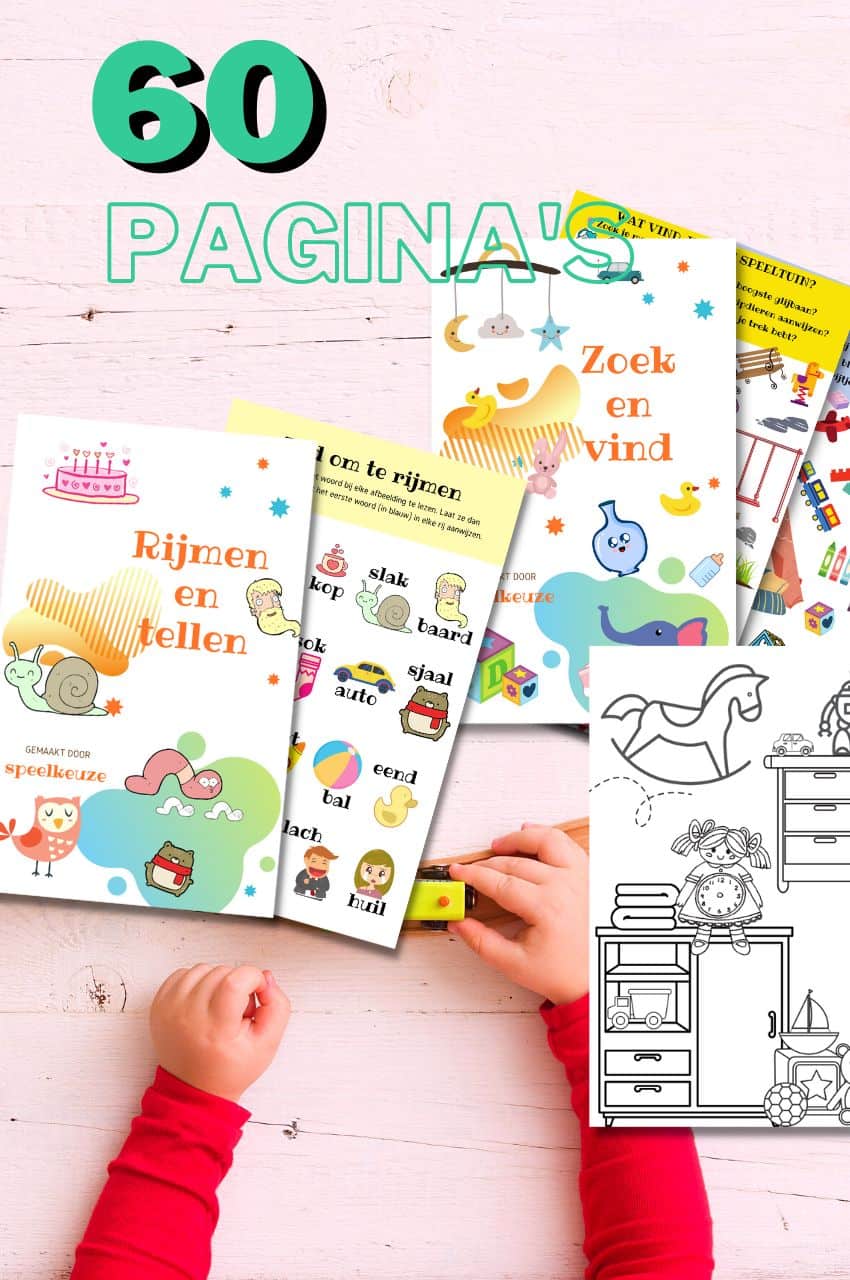 A play theme in your mailbox every month?
Fun play tips, activity books and more, with the first email being our free mini-guide "educational toys"
We will only use your email address for this newsletter and respect your privacy
View all children's clothing stores on the map of Goes:
The 9 best children's clothing stores in Goes
BOMONT GOES - Grote Markt 1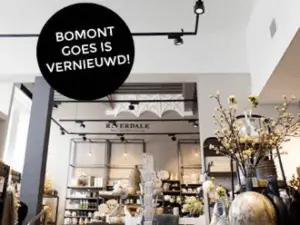 Bomont Goes, itself located on the Grote Markt, has an offer for the whole family! Women's clothing, men's clothing and children's clothing from the most popular brands!
Discover the picturesque city center during a day of shopping and discover what makes Goes the nicest city center in Zeeland!
Bomont Goes is located in a beautiful building on the Grote Markt. Our managers Carianne and Jacqueline look forward to welcoming you.
In Goes you will find the following collections: Women's clothing, Men's clothing, Children's clothing (Girls clothing and Boys clothing) and Living.
The Bomont Goes range has all kinds of trendy top brands. From casual Scotch & Soda to sporty Gaastra.
With brands such as Dstrezzed or Geisha and In Shape or Maison Scotch, there is something for every age with us!
Take a quick look at one of the most beautiful shops in Goes, and let yourself be surprised!
We regularly have very interesting promotions where you can buy the best items with the highest discounts!
We sell these kids brands in the Goes branch: Cars, Jackets Boys & Girls, Frank & Liberty, Funky XS Boys & Girls, Geisha Girls, Indian Blue Boys & Girls, Levi's Boys & Girls, LTB Boys & Girls, Nik Nik Boys & Girls, Petrol , Reset Boys & Girls, Retour Boys & Girls, Scotch Shrunk Boys, Scotch R'Belle Girls, Tommy Hilfiger Boys & Girls, Vingino Boys & Girls.
Bomont Goes is located at GROTE MARKT 1, 4461 AH GOES.
Also read: from when is a car seat compulsory?
Koters baby and children's fashion - Lange Vorststraat 89
In our webshop you will find a diverse collection of children's fashion, cool jeans from, for example, Retour denim or Indian Blue Jeans to even a party dress from Gymp or Relish.
For the smallest we sell the brands Gymp, nOeser, Quapi, B * E * S * S, Levi's baby, Vingino baby and Z8.
For cool outfits for boys or girls you can go to the brand Retour Denim de Luxe, Indian Blue Jeans, Fred Mello, Brian & Nephew, Jacky Luxury, In Gold We Trust.
Girly girls will certainly find a nice outfit in the collections of Kie-stone, Mim-pi, Looxs and Quapi.
Are you looking for something more for a community, wedding or other special occasion, we have a wide choice of beautiful dresses and nice blazers, waistcoats, etc. from the brands Gymp, Derhy and Lofff.
Koter's baby and children's fashion is located at Lange froststraat 89, 4461 JN Goes
Scapino - Braillestraat 7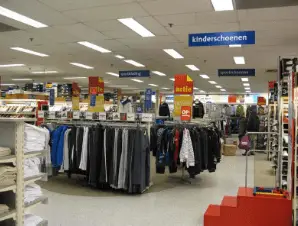 Scapino was founded in 1974 and has existed for 44 years this year. Over the past 44 years, Scapino has grown into the largest supplier of shoes, fashion, sports and leisure products.
You can find our stores throughout the Netherlands. At Scapino, trends in the field of shoes and clothing are closely followed.
This means that the items in the range are according to the latest fashion. And always with a discount in euros!
Of course you will also find our extensive collection on Scapino.nl. You can shop easily, quickly and when it suits you best.
7 days a week and 24 hours a day. Delivery in the Netherlands and Belgium!
In addition to exclusive weekly deals, you also benefit from high discounts in the online outlet! There are also branches in cities such as Gouda
You want good children's shoes and children's clothing for your children. But it has to remain affordable, because they grow out quickly and sometimes something breaks.
That is why the range of Scapino.nl is ideal.
Whether it concerns children's accessories, shoes or clothing, we always have good and inexpensive products in stock for you.
View our extensive range on Scapino.nl and order directly online! Children's clothing from Ai-girl or Oiboi: You will be positively surprised by the versatility of our range of children's clothing.
Thanks to brands such as Ai-girl and Oiboi, there is a lot to choose from in this area. Trendy, affordable and for all seasons.
In our webshop you choose your ideal children's clothing for a good price.
Mountain Peak: robust for children.
Fleece jackets, rain suits, thermal socks, ski clothing, hiking boots, backpacks: the Mountain Peak brand has been specially developed for the more robust products in our range.
Also specifically for children. Choose top quality for a competitive price with this cool brand.
If you order on Scapino.nl, you can also choose to pay afterwards.
In the unlikely event that the size or fit is not right, you can always exchange or return for free within 30 days at one of our Scapino stores. Scapino is located at Braillestraat 7, 4461 HC Goes.
Buzzy Bee Fashion for Kids & Teens - Ganzepoortstraat 19
Buzzy-bee.nl is the webshop for designer clothes and brand shoes for babies, toddlers, toddlers and children. Buzzy-bee.nl is open 24 hours a day, 7 days a week, so you can order the designer clothes whenever you want!
We have a wide range of children's brand clothing and accompanying accessories, this range is constantly being expanded and of course we have continuous new seasonal collections.
In addition to a wide range, we offer children's brand clothing at low prices and we regularly have (price) promotions. And really a retro children's clothing range.
We deliver directly from our own stock and only sell top quality children's brand clothing! Buzzy Bee is located at Ganzepoortstraat 19, 4461 JX Goes.
CoolCat - Grote Markt 40
CoolCat breathes attitude, sexy and fun! At CoolCat you can shop must-have clothes for women, men and children all year round. Go get yours!
All boys and girls collect, because at CoolCat you will find the cool items that you want to be seen with in the schoolyard. Ready, set, shop!
CoolCat clothing is inspired by the catwalk and celebrities. The items are a mix of the latest trends and celeb styles. If it's on, we're on it!
The fashion basics are supplemented weekly with the latest trends. Your outfit is completely on point due to the unique styles, striking prints and cool details.
At CoolCat you will find the right clothes for the perfect outfit. So it's time for you wardrobe to be completed with the clothing of CoolCat!
Shop the fashion items now at affordable prices. View the latest styles from CoolCat here:
Girls clothes
Is it time for new girls' clothes? Yes! Of course that makes you happy. At CoolCat the range is huge, so get started quickly!
Girls can indulge themselves on the CoolCat website. There is a huge range of the nicest and hippest clothes for girls.
From skirts, dresses, jumpsuits to playsuits, jeans and pants. Online at CoolCat you will find the possibility to choose a completely new outfit in one fell swoop.
CoolCat likes to keep up with the trends. Trendspotters look a lot at what can be seen on the streets and get their inspiration from it.
This way you can be sure that your daughter's clothes are completely fun and match what is currently being worn.
Young ladies can often be selective in what they want to wear. That is also allowed!
That's why CoolCat offers enough outfits for girls online to always find something that suits them. Does your daughter love texts and puns? CoolCat too!
Show what she thinks is cool through a text on her shirt. Cheerful colors, cool effects and edgy fits are also characteristic of CoolCat's clothes.
As a girl you can certainly find a successful outfit here. Short skirts, long skirts, midi skirts: you can't think of it that bad or you will find the items at CoolCat.
But you can also find all types of tops such as crop tops, tank tops and T-shirts online.
Whatever the season, we ensure that there is always enough supply of all kinds of different fashion items.
Crazy prints, cheerful colors and basic items complete the collection of girls' clothing.
Boys clothes: Your son knows very well which boys clothes he wants to wear. Fortunately, you can now easily put together the outfit online at CoolCat.
Cool, casual or chic: you can find his new outfit here. Also they have a children's shop in Veenendaal
You will find countless combinations, prints, designs and fits for boys at CoolCat.
CoolCat is really a brand for young people and therefore knows exactly what is currently trendy in the schoolyard.
Which outfit is fun and cool? CoolCat is on top of it and always adapts the collections accordingly.
When you buy an outfit, you can be sure that it is a great look for boys.
When boys pull out an outfit, it quickly turns into jeans and a shirt. Nothing wrong with that at all! But CoolCat would like to show you which possibilities there are even more.
How about a waistcoat, wearing sweatpants as regular pants or a cool long sleeve? Does your son want to show who he is and what he likes?
That is easy at CoolCat! Here you shop a lot of T-shirts with special prints and quotes. In this way, he immediately shows what he stands for.
Trends: CoolCat is constantly working on it. Whether it is summer, winter, autumn or spring; trendspotters are always busy with what's hot right now.
Are you suddenly going on a spontaneous holiday to a warm country and it is the middle of winter? No problem.
Fortunately, you will find a wide choice of shirts online that match the children's suitcase in for your son.
Even in summer you can still go to CoolCat for a nice warm cardigan or a leather look jacket.
Whatever style or look you are looking for for boys, you can shop something he likes online at CoolCat. CoolCat is located at Grote Markt 40, 4461AJ Goes.
Hummels - Witte Paardstraat 6
Specialty shop for children's and teen clothing from various top brands in Goes. sizes 62 to 176.
Various brands: Armani, EA7, IKKS, LiuJo, Bikkembergs, Pinko, among others. New arrival from Ikks!
Girls and boys, T-shirts, jackets, long trousers, sports suits and shirts. Ikks baby clothes for boys and girls have also arrived.
Also take a look at our Billy Blush collection, Liu Jo. Hummels is located at Witte Paardstraat 6, 4461AC Goes.
JEANS CENTER GOES - Lange Kerkstraat 46
At Jeans Center you will find children's clothing for all ages!
You can also shop the children's clothing at Jeans Center according to the best and coolest children's clothing trends of this season.
Shop our children's clothing for your little one or, for example, for your nephew or niece!
Children grow quickly and must therefore regularly update their wardrobe, which is why at Jeans Center we also have a wide range of children's clothing.
For the girls there are many nice girls 'skirts and girls' dresses, but also for girls there are cool jeans.
The boys can enjoy themselves in a cool outfit with boys' jeans and a nice cardigan.
Choose comfortable children's clothing in which your child can play and romp. Jeans Centre's children's fashion is made of comfortable and sturdy materials.
This way, the children's clothing lasts a long time and the items remain beautiful.
Because children do not always like to go shopping, you can also easily order the children's clothing from Jeans Center online.
This way, the children can watch when you order the children's clothing online.
The children's clothing will be delivered to your home for free and can be returned for free. Shopping children's clothing online is very easy!
Jeans Center is located at Lange Kerkstraat 46,4461 JJ GOES.
Wibra - Sint Adriaanstraat 10
At Wibra you can browse around in a relaxed manner and choose from a surprising and extensive range.
We have women's, men's and children's fashion, the Dasty cleaning line, baby clothing, and regular 'goodies' such as basic stretch T-shirts, underwear and textiles.
From the day of our foundation, we have been looking for top items that fully meet your needs.
At the best price. Wibra is a real Dutch brand and offers: top quality, excellent service, great offers and great shopping.
Wibra is located at Sint Adriaanstraat 10, 4461JC Goes.
Zeeman - Beukenhof 2
Children want clothes that are comfortable. The whole day long. One minute they sit quietly in the classroom. Moments later they run outside through the mud.
We have clothes and basics for boys and girls. Good fit (even after washing very often), responsibly made and designed ourselves.
We make many children and their parents happy with this. It is no coincidence that we have been voted the best retailer in baby and children's clothing for three years in a row.
Babies grow very quickly. That's how they lie in their first romper. In this way they walk through the entire room. We have everything you need.
Clothing and basics, all made in a good way, for the lowest price. Your baby will grow out like this, but that doesn't matter.
Zeeman is located at Grote Markt 24 / A, 4461AJ Goes and Beukenhof 2, 4462EN Goes.
Accessibility Goes
The Zeeland city of Goes has one train station, which is located just south of the center.
It is a well-arranged station from which trains only run in two directions: towards Vlissingen and towards Roosendaal and Amsterdam.
You can easily store your bike at the train station and several buses stop there. These buses run through Goes itself as well as through the many surrounding places.
This makes Goes station easily accessible from all over the area.
The center of Goes is easily accessible by car from the A58 on the way to the coast of Walcheren and towards Zierikzee.
You can also easily reach the city by train or by water. The train station ends in the heart of Goes and the city harbor is right in the center.
Shopping is good in Goes; the number of shops is comparable to that of a medium-sized city.
Many shops are located in historic buildings in the area directly behind the Grote Markt.
In addition to the usual, national retail chains, Goes has a number of nice and special boutiques.
Every Tuesday and Saturday there is a cozy and busy market with all kinds of stalls on the Grote Markt.
Also read: the best rated pool floats from unicorn to frozen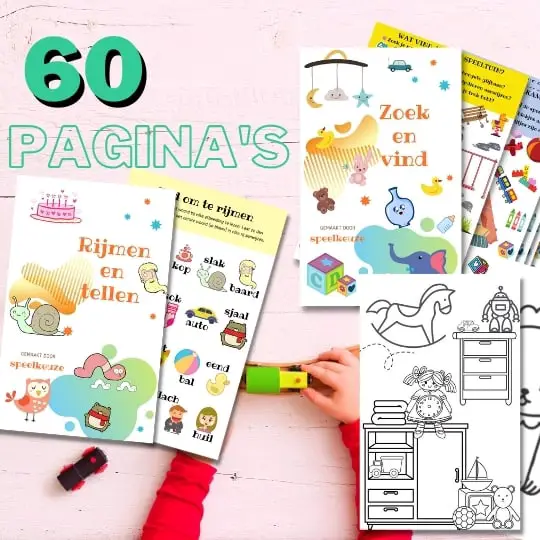 Always something to do for the holidays or rainy day?
Play Choice now has the ultimate activity book collection, with over 60 pages of fun coloring pages and educational puzzles.
Joost Nusselder, the founder of Speelkeuze.nl is a content marketer, father and loves trying out new toys. As a child he came into contact with everything related to games when his mother started the Tinnen Soldaat in Ede. Now he and his team create helpful blog articles to help loyal readers with fun play ideas.