Children's clothing stores in Antwerp - you must visit these 17 shops
I enjoy writing these articles for my readers, you guys. I don't accept payment for writing reviews, my opinion on products is my own, but if you find my recommendations helpful and you end up buying something through one of the links I may be able to receive a commission on that.
Further information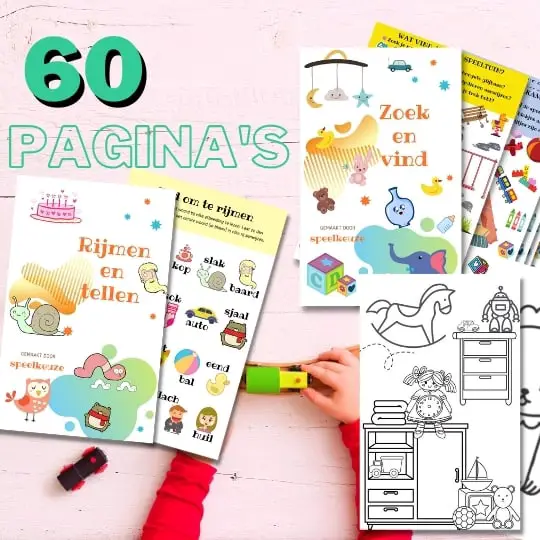 Always something to do for the holidays or rainy day?
Play Choice now has the ultimate activity book collection, with over 60 pages of fun coloring pages and educational puzzles.
Antwerp is a very nice city to go shopping with the whole family. You will find very nice shops where you can find the best children's clothing.
Besides shopping, you can also enjoy the various interesting cultural activities.
Something really different as a day of children's clothing shopping in Amsterdam!

Walk along the harbor, enjoy a unique view of the docks and locks or discover the Antwerp skyline from the Scheldt.
A boat trip is always fun and relaxing. Here we give an idea of ​​some children's clothing stores that you will encounter during a day of shopping in Antwerp.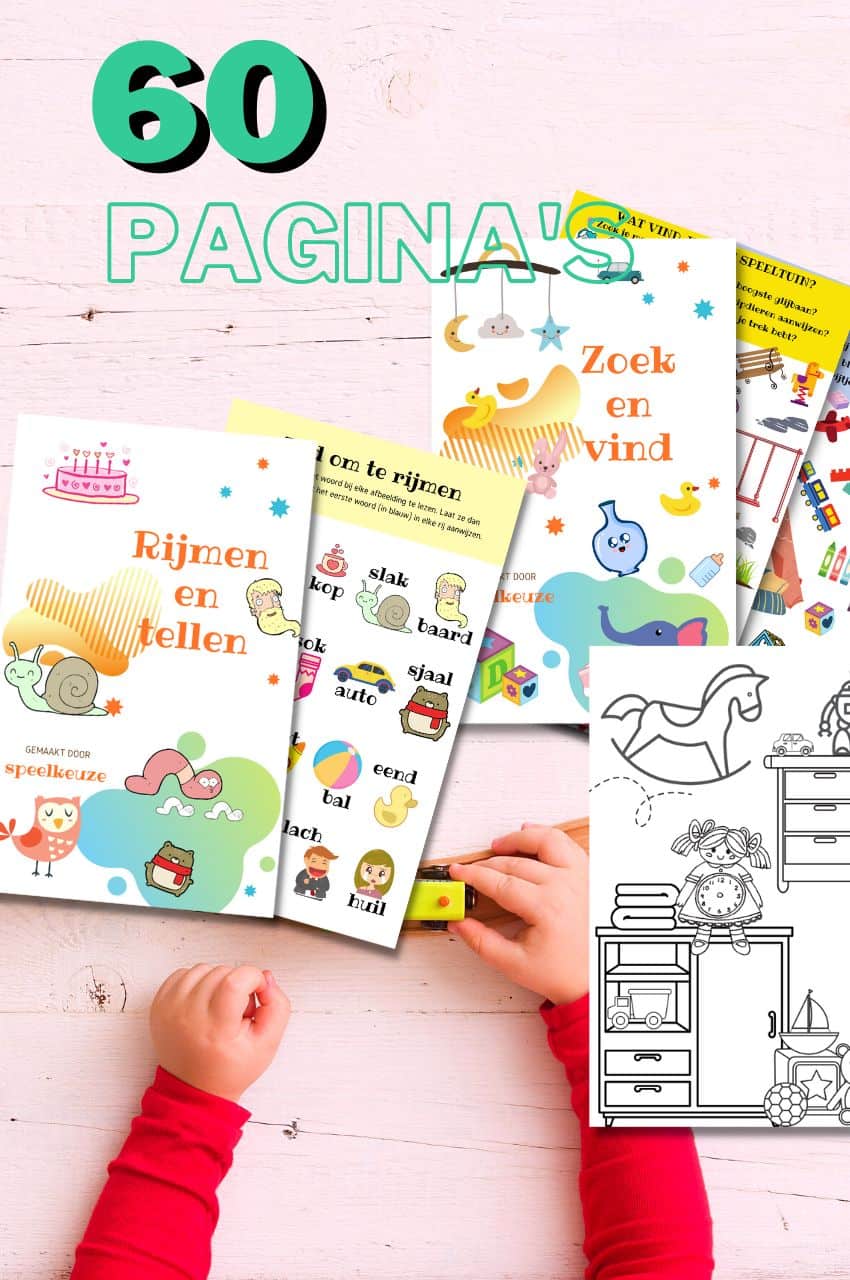 A play theme in your mailbox every month?
Fun play tips, activity books and more, with the first email being our free mini-guide "educational toys"
We will only use your email address for this newsletter and respect your privacy
Children's clothing stores on the map of Antwerp:
Milla Children's clothing
Your children will always look great in clothing from Milla. You will find children's clothing in all shapes, sizes and colors for kids and teens from 0 to 16 years.

Marilyn Di Prisco took over the store in 2012.
As a child she came there regularly, so she knows the place through and through and ensures that Milla's sun always shines with her southern warmth.

At Milla you are in the right place for trendy outfits made of timeless quality clothing.
Also in terms of accessories, the trendy teenager as well as the more classy queen can certainly enjoy something and young, trendy moms can also visit Milla.

For special occasions such as a communion, baptism or wedding, you can certainly contact Milla to find the right outfit.
For the girls you will find brands: Miss Grant, Pinko, Liu-Jo, Twin Set, Juicy Couture, Sonja Rykiel, Guess, Armani, Baby Dior, Bomboogie and Seven and for the boys you will find the brands: Armani, Baby Dior, Roberto Cavalli, Seven, Ice Iceberg, Aston Martin, John Galliano and Bomboogie.

Milla Children's clothing: Frankrijklei 44, 2000 Antwerp
Baby and children's specialty store Thilo
In Antwerp you will also meet Thilo, this store is owned by Kristof and Hilde.
They have 2 children themselves and the name Thilo comes from a combination of the two: THibe and LOre (Thilo).

They started the store in 2010 because they found the supply of children's clothing in their area rather scarce and they still do it with heart and soul.
In addition to the physical store, there has also been a web store since 2014 where you can view and order the collection online.

Thilo offers affordable children's clothing from 0 to 14 years, baby items and birth lists, with a nice mix of different brands and pleasant prices.
The list of good brands they have in their range is almost endless, you will find all favorites, from Bboom to Yookidoo.

You will also find all kinds of other useful baby and children's supplies and accessories.
Think, for example, of stair gates, pacifiers, nursing bags, strollers, cuddly toys and greeting cards.
It is truly a one-stop-shop for everything related to children and certainly not to be missed when you are out and about in Antwerp for children's clothing!

Baby and children's specialty store Thilo: Herentalsebaan 258, 2100 Antwerp
Amorini Kids
You will find the most beautiful luxury brands in children's format at Amorini Kids. They are ready to help you choose the best outfits for your kids.

Amorini is really the shop if you want something different for your baby. You will be assisted with advice and action by super friendly and helpful saleswomen.
A really nice shop with beautiful things, highly recommended for little angels.

You will find clothes for babies, slightly older children and the teens from 0 to 16 years.
In the range they offer clothing from brands such as Billieblush, Carrément Beau, Hugo Boss, Karl Lagerfeld, Kenzo, Lili Gaufrette, Il Gufo and Timberland.

Amõrini Kids: Appelmansstraat 25, 2018 Antwerp
Fred + Ginger
Once in Antwerp, be sure to visit Fred + Ginger. Here your child can make his or her own choices and combinations.
That's what Fred + Ginger is all about.

In addition to children's clothing specially designed by a team of quirky designers, Fred + Ginger also brings a selection of contemporary and adventurous brands that are completely in at the time.

Parents are always looking for clothing that perfectly matches the personality and mobility of their child and the kids prefer to find it beautiful themselves.
Not an easy task! However, you will succeed with the children's clothing from Fred + Ginger.
They respond enormously to the imaginative world of children and shopping at Fred + Ginger is a real experience.

In addition to the own brands Fred + Ginger, Sister and Hilde & Co, you will also find the best quality children's brands in their range such as: Mads Norgaard, GoSoaky, Hundred Pieces, Krutter, Nadadelazos and many more.

Fred + Ginger Kids: Lombardenvest 54, 2000 Antwerp
lucky baby
Looking for the trendiest baby clothes, trendy teenage clothes or accessories?
Then quickly visit Lucky Baby in Antwerp. Lucky Baby has a very nice collection of versatile baby and children's clothing at home.

You will find good quality clothing for kids and teens from 0 to 16 years old. Clothing in which they can move freely and happily and in which they can feel super cool.
Finding beautiful, decent and affordable baby clothing is often not easy, but at Lucky Baby that is no problem.

You have to be able to put on and take off baby clothes more often, so Lucky Baby's clothes are made of solid material.
The clothes still look very good even after a number of washes. All beautiful products that excel in style and quality and at the best prices.

Lucky Baby: Belgiëlei 25, 2018 Antwerp
JBC Antwerp
At JBC in Antwerp, you can find beautiful children's clothing. Quality clothing in which children can easily move, play and discover.
Their extensive collection includes clothes for babies, boys and girls, from 0 to 14 years old.

JBC offers qualitative, trendy clothing at a competitive price. Many pants and skirts, for example, have an adjustable waist.
This way they can continue to grow with it for a long time. JBC attaches great importance to sustainability. Special organic cotton is used.

Also look out for the budget-friendly BESTies. These are all colorful items with crazy prints and flashy colors!
You are also there for the cool camouflage prints and street style look, in which your kid can romp around.
They also have an extensive collection of colored T-shirts with funny prints and at family parties they shine in party clothes with rock star allures.

At JBC you will find the brands: I AM, Hampton Bays Kids and ZulupaPUWA and the colorful designer range of Walter Van Beirendonck.

JBC Antwerp Meir: Meir 14, 2000 Antwerp
Six Hugs & Rock 'n Roll
Six Hugs & Rock 'n Roll is a Belgian children's brand known for its baggy pants, graphic shirts and comfortable sweaters.
The brand is inspired by music, street art and graphic design. This has resulted in cool unisex clothing for children up to 14 years old.

Annechien Smolders is a graphic designer and created the brand in 2012 with the idea of ​​making fun products with a large dose of Rock 'n Roll.
In the beginning it was intended for children up to 6 years old, but as the demand grew in the older children, sizes were added up to 14 years.
At Six Hugs & Rock 'n Roll you will find the right clothing for boys and girls who love comfortable clothing and enjoy it.

Annechien works at Six Hugs & Rock 'n Roll with a GOTS label. The GOTS label guarantees that production takes place in an environmentally friendly and socially responsible manner.
All Six Hugs & Rock 'n Roll products are made from organic cotton, which means that the cotton is grown without the use of pesticides and fertilizers.

Six Hugs & Rock 'n Roll: Bolwerkstraat 24, 2018 Antwerp
White
For the little ones, there is Bianco, a small boutique in the center of Antwerp filled with a well-thought-out selection of baby clothes and accessories from 0 to 18 months.

Bianco was founded in 2016 by Isabelle Dierckxsens, who has more than 25 years of experience in the world of baby fashion.
She supports brands that make a difference and strive for fair production with full respect for people and the environment.

In contrast to today's mass production, Isabelle believes in the craftsman who creates a unique and personal collection in small quantities.
This is how adorable collections under the name "Bianco" are born. Isabelle takes the time to personally select elegant and high-quality fabrics.

The collections are produced in small family businesses in Europe
. They apply their knowledge to the craftsmanship of handmade, hand embroidery and hand smocking, with great attention to detail.
The collection is elegant and classic, but with a modern twist.

Bianco: Vleminckveld 6, 2000 Antwerp
Boutique Bellerose Kids

In the store you are in for a warm and hospitable atmosphere.
When it comes to the quality of the fabrics and the overall design of the collections, at Bellerose they always try to surprise their customers with their in-house expertise and constant innovation.
You will find dresses, T-shirts, knitwear, pants, sweatshirts, outerwear, skirts, shorts, tops and shirts of the best quality.

Boutique Bellerose Kids: Lombardenvest 62, 2000 Antwerp
IKKS General Store
IKKS offers self-confident and naughty children's fashion for trendy girls and boys.
Inspired by the passionate characters of the children and adapted to current trends.
The collection is stylish, vibrant and sparkling and offers clothing for all kids, from babies to teens.

Children can play, live and have fun freely and happily in IKKS clothing.
The children's collection of this trendy quality brand offers clothing for the smallest babies, children between 3 and 14 years and fun teenage fashion.
You can go there for everything, from the basics to the outspoken fashion trends, from jackets, pants, sweaters and cardigans to handy accessories such as socks and tights.

IKKS excels above all in the wide selection of jeans and trousers that really fulfill all children's activities.
The core of the collections: tear-resistant jeans are clearly loved by young and old.
The technical material has a reputation for being more resistant than a classic denim fabric.
The joggers are also easy to wear and IKKS relies on bold details to integrate them perfectly into a casual wardrobe.

IKKS General Store: Schuttershofstraat 23, 2018 Antwerp
CKS Antwerp
At CKS you can go for children's clothing that really makes children happy.
Your kids will look fashionable in the CKS collection, from characterful toddler to toddler to teenager.
With the CKS children's clothing collection, kids from 2 to 16 years old are ready to conquer the world.

You will find high-quality, comfortable clothes for children, such as romantic dresses, skirts, warm jackets and cool pants, where the fun factor is never missing.
Perfect for going to school, to wear on special occasions or as a party or communion outfit.

You will find cute outfits for the girls. Think of fluffy coats, fancy skirts and dresses with glitter, completely reserved for the girly girls.
Sweaters with a funny message, T-shirts with sequins and cool jeans are perfect for your cool girl.

The CKS boys' clothing collection provides the ideal mix for a playground-proof outfit, comfortable and hip.
Whether it's skater boys, hip, sporty kiddos or classic boys: kids need to get rid of their energy in an easy outfit.
For both small and large adventurers, there are cool jackets that can take a beating in the boys' clothing collection of CKS in Antwerp.

CKS Antwerp: Korte Gasthuisstraat 14, 2000 Antwerp
Noukie's Store Antwerp
The Belgian brand Noukie's was founded in 1996 and dreams of giving the little ones (and their parents) a super soft cuddly toy with short hair and embroidered eyes, to ensure both safety and hygiene.
From 1998 onwards they have been creating real life worlds for their characters with bed linen and clothing collections for day and night.
The combination of softness and safety is of course retained.

Noukie's offers fantastic children's clothing from 0 to 8 years. From warm ski suits to hip shorts, from sweet dresses to cool twill trousers.
With collections for every season and every occasion, you can go here all year round for quality clothing for your little ones.

At Noukie's they believe that the world functions better thanks to love, learning and independence.
They want to contribute to a more positive world by supporting and inspiring future and young parents, so that they can properly guide the development and self-confidence of their children and the generations of tomorrow.
AC
If you are shopping in Antwerp, then also visit the C&A.
In this beautiful city it is a unique shopping experience where the individual wishes and needs of their customers always come first.

At C&A you will find a wide range of fashion for children at fantastic prices.
The staff is also ready to choose a nice outfit for your boy and girl together with you.
The collection has a modern cut, trendy colors and unique designs.

Because the fashion trend is always subject to change, C&A offers changing collections with the most sought-after pieces of the season.
This way you can always provide the children with different clothing styles and a lot can be combined.

For the little ones you will find the Baby Club brand.
The kids are happy with the brands Palomino and Here + There, with which they can participate in all fashion trends even when they are young.

C&A: Meir 66, 2000 Antwerp
H&M
In Antwerp it is also nice to drop by the H&M. You've come to the right place when it comes to quality children's clothing and the locations in the center offer a fantastically wide selection, including when it comes to children's clothing.

Teamwork is very important at H&M and they have a love for creating new trends, colors, prints and materials.
The team draws inspiration from works by artists and by studying different designers.
Inspiration is also drawn by traveling and meeting people from other cultures.

At H&M you can find the cutest clothes for your baby, toddlers and teenagers.
For girls and boys you will find soft jersey items and nice T-shirts, clothing with floral prints or with butterflies.
Clothing with colorful stripes and various Disney characters, supple jersey dresses, slim-fit jeans and airy tops, urban, surfwear look and T-shirts with cool prints, sweatpants and snap-back caps.

H&M: Meir 89/97 and Leysstraat 12/16, 2000 Antwerp
Sissy Boy
Sissy-Boy understands that you are busy enough as a parent.
At Sissy Boy you will find an extensive collection of hip, trendy and cool children's clothing for boys and girls for every moment.

Whether it is a weekday school day or a special day like a wedding: at Sissy-Boy you will find, among other things, very nice and stylish T-shirts, sweaters, shirts and pants, but also shoes, backpacks and raincoats in the nicest prints, striped or plain.
A different look every day! This is possible thanks to the extensive collection of girls' clothing.
Are you going for jeans, a skirt with print, a nice dress or a fine knitted sweater today?

Whatever you go for, you will find it in the Sissy Boy collection. To complete the outfit you can choose from very nice accessories.
Look out for the leggings for example, for under that one dress, belts, hats and backpacks in the nicest prints.

Sissy-Boy: Nationalestraat 36, 2000 Antwerp
United Colors of Benetton
In Antwerp you also come across United Colors of Benetton.
Here you will find colorful, versatile and practical children's clothing, conceived with the philosophy that has always set Benetton clothing apart from the rest.

In the clothing collection you will find: jackets in different models, colors and sizes.
You will also find classic raincoats, ultra-light or heavily padded jackets and parkas for every season.
In the Benetton girls' collection you will find very nice sweaters with inlays or solid colors, with very nice prints and cardigans with a zipper or buttons that you can combine with brightly colored pants.

The Benetton selection also includes shirts and blouses in patterned or solid colors, embellished with ruffles, fringes and embroidery, along with dresses and jumpsuits in cotton, denim, lace or tulle, perfect for any occasion.
For school and playtime, make room for polos or jersey, T-shirts and sweatshirts with round neck or hood and practical leggings.

United Colors of Benetton: Leysstraat 27/29, 2000 Antwerp
WE Fashion Store
You will also find WE Fashion in Antwerp. Look forward to the solid colors, fine basics, cross stripes, cool prints and much more.
Whether at school, at home or at a party, the kids always look great in the cool T-shirts, shirts and tops with long sleeves, short sleeves and even three-quarter sleeves.
They cannot be missing from your girl's or boy's wardrobe.

There are the basic shirts in different colors and of course their wardrobe can be brightened up with the nice shirts with prints and other beautiful accessories.
Girls love fun prints. Especially when they are a bit younger, they like to see pictures.
The shirts of WE Fashion are therefore decorated with nice pictures, texts and sequins.

For the boys you will find a wide range of shirts, cool T-shirts to long-sleeved shirts with the best prints.
That's why boys like to get their shirts from the WE in summer and winter.
Large letter prints are the most popular. WE Fashion has different prints in the range every season.

We Fashion: Meir 54, 2000 Antwerp
Our location and how to get there
Are you coming to town by car? This can be done in a smart way. Just think of carpooling or the popular shared car.
The city center with all shops is quickly accessible from one of the 9 free P + Rs on the outskirts of the city.
If you come by train, you can easily enter the center, the station is very centrally located.

Once in the center, cycling in Antwerp has many advantages.
It is healthy, environmentally friendly and in many cases the bicycle is also the fastest means of transport to get around.
In the city there are already more than 700 km of safe and comfortable bike paths and you can use an integrated bike rental system.
Antwerp also has an extensive network of tram and bus lines that allow you to traverse the city.
Also read: a safe sturdy cupboard for the nursery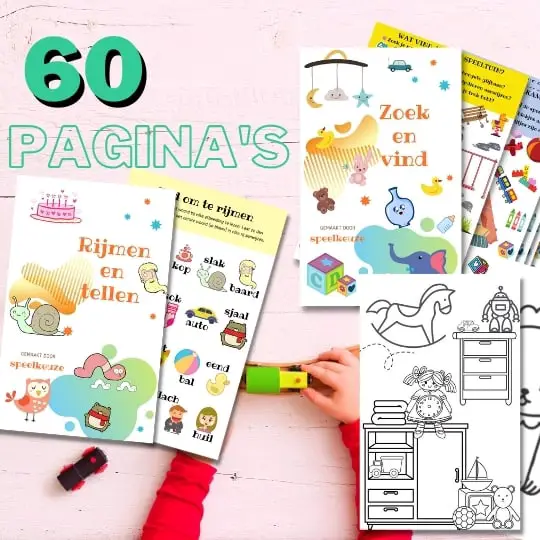 Always something to do for the holidays or rainy day?
Play Choice now has the ultimate activity book collection, with over 60 pages of fun coloring pages and educational puzzles.
Joost Nusselder, the founder of Speelkeuze.nl is a content marketer, father and loves trying out new toys. As a child he came into contact with everything related to games when his mother started the Tinnen Soldaat in Ede. Now he and his team create helpful blog articles to help loyal readers with fun play ideas.