Children's clothing stores in Zeist | 9 unique kids shops from the region
I enjoy writing these articles for my readers, you guys. I don't accept payment for writing reviews, my opinion on products is my own, but if you find my recommendations helpful and you end up buying something through one of the links I may be able to receive a commission on that.
Further information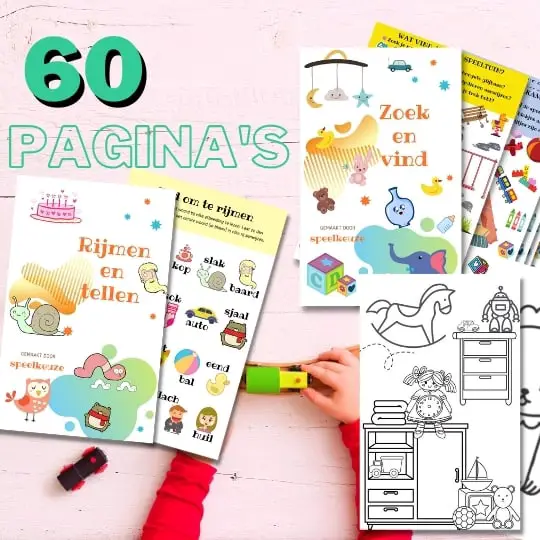 Always something to do for the holidays or rainy day?
Play Choice now has the ultimate activity book collection, with over 60 pages of fun coloring pages and educational puzzles.
Zeist is located in the middle of the Utrechtse Heuvelrug. A beautiful nature reserve with Zeist as a radiant city, which is perfect for a day of shopping.
The present and past come together in Zeist; you will find countless country houses and castles in and around the city, with to top it all off: the beautiful Slot Zeist.
You can shop in Zeist in one of the four areas:
Belcour shopping area: a large shopping center in the center of the city with the most famous fashion chains in the country.
De Slotlaan: the longest shopping street in this city. Here too you will find well-known retail chains. In addition, the Slotlaan is known for its restaurants and terraces where you can enjoy yourself.
The Steynlaan is a shopping street full of independent shops that will surprise you.
Voorheuvel: runs parallel to Slotlaan and has some shops that should not be skipped on a day of shopping in Zeist.
In the municipality of Zeist, shopkeepers are allowed to open their doors on Sundays (between 12.00:18.00 and XNUMX:XNUMX).
Every Friday is late night shopping in Zeist and in the center there is a themed weekend every last weekend of the month, so that is certainly fun to visit from Utrecht with your children.
During this weekend, most shops in the center are also open on Sundays.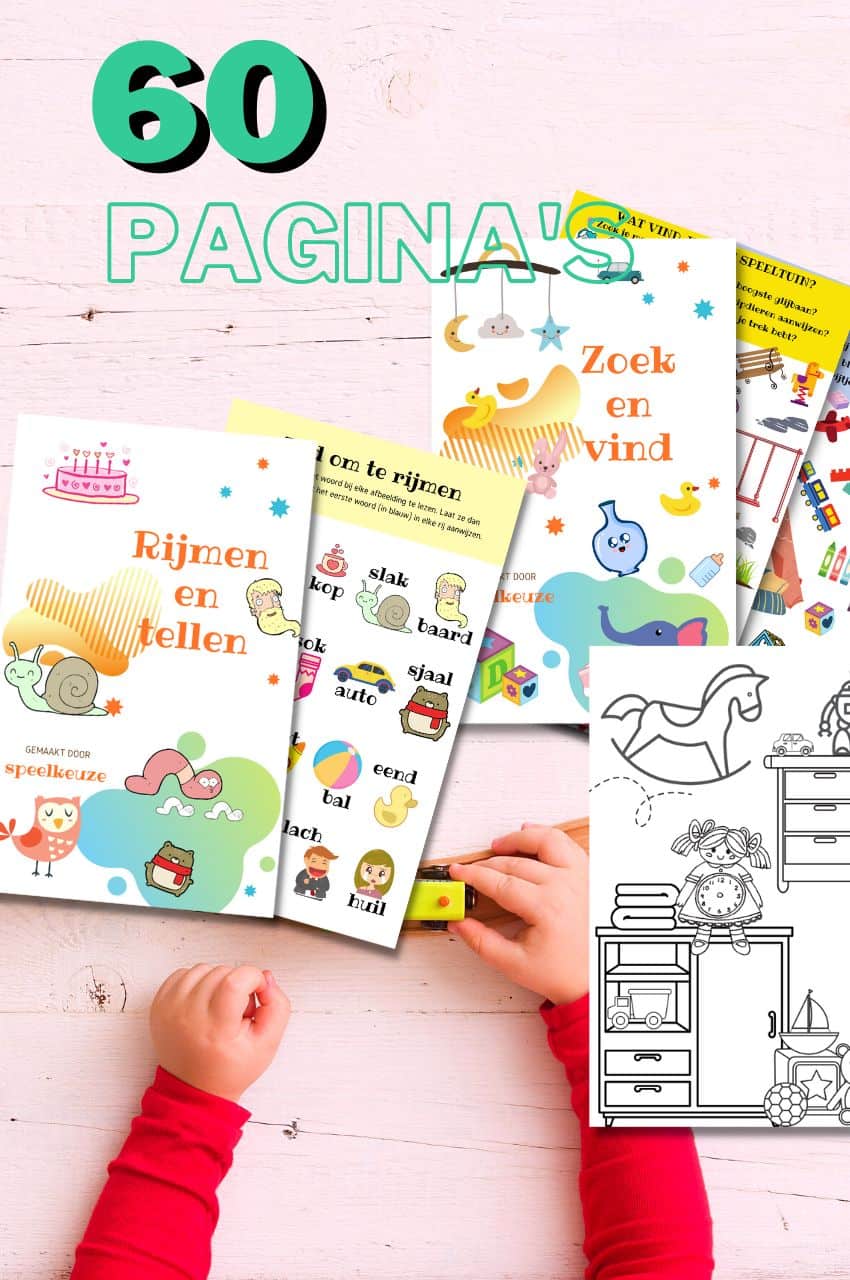 A play theme in your mailbox every month?
Fun play tips, activity books and more, with the first email being our free mini-guide "educational toys"
We will only use your email address for this newsletter and respect your privacy
Children's clothing stores on the map of Zeist:
9 best children's clothing stores in Zeist
Bengels
A second-hand clothing store: it may not be the first thing that comes to mind when you spend a day shopping in Zeist, but this store might surprise you with what you can find on these shelves, at a super competitive price of course!
The items on offer are replenished almost every day and so it is certainly worthwhile to visit Bengels, even if you often shop in Zeist.
The clothing is properly screened before it is sold. So you can certainly assume that the clothing is neatly taken care of, but also that the clothing is hip and trendy.
This is all taken care of.
Come and have a look for your child at Bengels and be surprised by the wide and versatile range! It is also possible to offer clothing to Bengels yourself.
It is one of the ways to create some space in the cupboards at home for the new acquisitions that you will score at a shopping day in Zeist.
Bengels you can visit the Voorheuvel 59, 3701 JC Zeist.
Paul Zeist
Once started small, but has since grown into a leading specialty store with exclusive designer clothing for children and men.
At Paul Zeist you will find the most extensive collections of more than 30 exclusive brands such as: Armani Junior, Cavallaro Napoli (exclusive retailer in the Netherlands), DKNY, Falke, Gallucci, Hackett London, Il Gufo, Moncler, Monnalisa, Mi Mi Sol, Ralph Lauren, Riverwoods, Scapa, Schiesser, Stone Island, Tommy Hilfinger and Woolrich.
We work with a small but passionate team to put together the most beautiful collections and try to make customers happy every day.
So are you looking for beautiful children's clothing, good service and a trendy and hip look for your son or daughter? Then visit Paul Zeist.
Paul Zeist can be found at the Slotlaan 296-298, 3701 GW Zeist.
SparXX
Once you are in Zeist, drop in at SparXX - a few meters from Paul Zeist.
At SparXX they really have everything – children's clothing, wooden toy, books, games, bags, earrings and fun gadgets.
SparXX is also available seven days a week for (children's) hairdressers. While you quietly look around the store, your child will be cut in one of the three car cutting chairs.
If your child doesn't need a haircut, he or she can have fun in the video corner, with a football table and with all the toys that are ready for them.
In the meantime, you can browse the store yourself.
You will find the best children's clothing in sizes 50 to 152 from the brands Name IT, fairy, Quapic, Dress like Flo, Impress like Flo, nOeser, Birds and many more.
A store like Sparxx is truly unique. Visit this store on the Slotlaan 260, 3701 GW Zeist.
Also read: everything for your twins, from children's clothes to diaper bag
Tough & Sweet
In the same street as Paul Zeist and SparXX you will also find the store Stoer & Lief.
They have a super nice range of beautiful children's clothing and you will be welcomed by very enthusiastic staff.
As the name suggests, you will find cool and sweet children's clothing here, among others Vingino, Jollein, Hatley, Koeka and Imps & Elfs.
The store also has a wide collection of accessories that change with the seasons.
At the time of writing, Stoer & Lief offers warm hats and scarves.
In the summer, those warm things have been replaced by summer accessories, such as Havaiana slippers.
This children's store also has beautiful cloths for small babies, fun toys, soft cuddly toys and funny books.
So you can go here for clothes for your child or for fun children's gifts.
Stoer & Lief is located on the Slotlaan 306A, 3701 GX Zeist.
As in most Dutch cities, the well-known (inter) national fashion chains can also be found in Zeist.
Below you will find a brief overview of most of those stores.
AC
C&A has such a long history in the Netherlands that in principle the store no longer needs an introduction.
But if you still have doubts about what they offer, read on.
The store excels in offering varied, fun and playful clothing for children of good quality for a very decent price.
You will find many different types of clothing, from sporty to chic, from underwear to jackets and shoes. Actually, you can get a full look here.
Baby sizes start at size 50 and continue up to size 92. Children's clothing starts from size 92.
C&A in Zeist can be found at the Slotlaan 195, 3701 GD Zeist.
Looking for children's clothing with funny texts? Then read our post
H&M
At H&M you can find the most adorable clothes for your baby, but also clothes for toddlers and teenagers.
There is a very extensive collection with which you can combine endlessly.
You can actually go there for clothes for children of all ages and you can perhaps also grab something nice for yourself!
The collections of the H&M also change with the seasons and there is so much choice that it is always worthwhile to step inside to see if you can find something new.
With clothing from H&M you can also be sure that the fashion trends are going well.
You can safely dress your child with these clothes and your son or daughter will look trendy and well-groomed again.
H&M you visit it Emmaplein 21, 3701 DK Zeist.
Hema
At Hema you will find an extensive collection of girls and boys clothing.
Qualitative, comfortable and super fun clothing that is specifically designed and made for Hema.
The latest fashion trends are taken into account when designing the clothing.
The collections for children offer a huge choice and color combinations. The clothing is beautiful and comfortable.
At Hema you will find beautiful clothing for affordable prices, but made of good materials. Children's clothing is available at Hema up to size 176.
You can find Hema at the Slotlaan 145, 3701 GB Zeist.
MANGO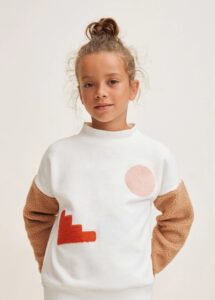 The cold winter months are just around the corner. Your children need wool sweaters, warm pants and tights.
At Mango you are more than welcome to enjoy the new creative collection.
Mango clothing always has a unique twist.
A sweater is not just a sweater, no it has a nice print or text, a nice finish and the clothing really radiates. It has been thought about.
The clothing is hip and trendy and can of course be combined with other items of clothing and accessories from the collection.
Children's clothing is available for babies from 1 month (size 62) up to teenagers from 13-14 years with clothing size 164.
MANGO is on it Emmaplein 152, 3701 DH Zeist.
scapino
At Scapino, the latest fashion trends are closely monitored.
The Scapino collection is therefore always 'up to date' in the field of clothing, shoes and accessories.
Children grow quickly so you will have to change clothes often. In addition, it is often nice that the clothing is affordable.
The Scapino collection lends itself precisely to this. Affordable clothes for every age in stock.
Well-known brands at Scapino are Ai-girl or Oiboi. These collections are so extensive that you will have trouble making the right choice.
For the tough guys and girls who like to be outside, there is the Mountain Peak brand.
You will find Scapino Zeist at the Voorheuvel 37-39, 3701 JB Zeist.
Our location and how to get there
By train: with by train you travel in 11 minutes to station Driebergen-Zeist or you travel from Amersfoort. Then you have to change to the bus and you are in the shopping center of the city.
By car: Zeist is close to Utrecht and is easily accessible via the A28 and the A12.
Parking: Paid parking applies in the center of Zeist. Monday to Saturday from 09:00 am to 18:00 pm and on Friday evening until 21:00 pm. Free parking on Sundays and public holidays you can park for free in the center, with the exception of the parking garages with barriers (1e Hogeweg, Emmaplein, Steynlaan and City Hall).
Also nice nearby:
These are the 2 best children's clothing stores in Bilthoven and surroundings
We have some great tips for you. Shops where you can go with your kids to choose children's clothes in Bilthoven.
View all children's clothing stores on the map of Bilthoven:
The Kids Republic - Vinkenlaan 33
A physical mega store of more than 1.000 m2 in the center of Bilthoven for kids from small to large! Do you already know The Kids Republic?
A physical mega store with more than 100 brands, the choice here is really huge! Great for all people who like to feel and try on clothes before they buy something.
Useful; in this children's clothing store you can also order items via the order kiosks.
The Kids Republic sells the following beautiful brands; VESPER, Return, Vingino, Ninni Vi, Z8, LOOXS, FLO and Bellerose.
And all kids can go here because there is clothing for newborn up to teenagers (from size 52 to size 188).
You can find The Kids Republic's children's shop at 33 Vinkenlaan in Bilthoven. Ideally, you can park in front of the door for free!
The Kids Republic is located at Vinkenlaan 33,3722, XNUMX AH Bilthoven.
Chrisby - Julianalaan 28A
We have set up a corner in our store in Bilthoven especially for children's and baby clothing and full of nice gifts for children.
From Saint James we have a small collection of clothing from the Saint James Enfants line.
Nice striped sweaters and t-shirts, dresses and the original, waterproof, sailing jackets. Decent clothing, quite different from already those kids clothes with Emojis.
We also sell an extensive collection of the well-known French baby and children's clothing brand Le Petit Bateau! Rompers, pajamas, sweaters, cardigans, blouses, dresses, bodies, jackets, bibs, all for sale in our shop!
From Dalmard Marine from Brittany, we sell the real "toggle" jackets for children. In navy for boys and purple for girls.
Real cool coats. Warm and comfortable! Chrisby is located at Julianalaan 28 / A 3722 GR Bilthoven.
How to travel to Bilthoven
Traveling to Bilthoven in Bilthoven has never been easier.
Use Moovit to receive step-by-step road instructions as you travel from your current location to one of the top attractions or public transport stations.
View detailed routes on a map, bus and train schedules, arrival times and receive service notifications so you know exactly where and when you need to get off to get to Bilthoven.
When traveling to Bilthoven you can use Moovit's Live Directions feature to know how far to walk, how long to wait for the next line and how many stops are left.
Moovit will notify you when you need to get off - so you don't have to constantly check to see if you've already arrived at your stop.
Also read: children's microphones with which you can also record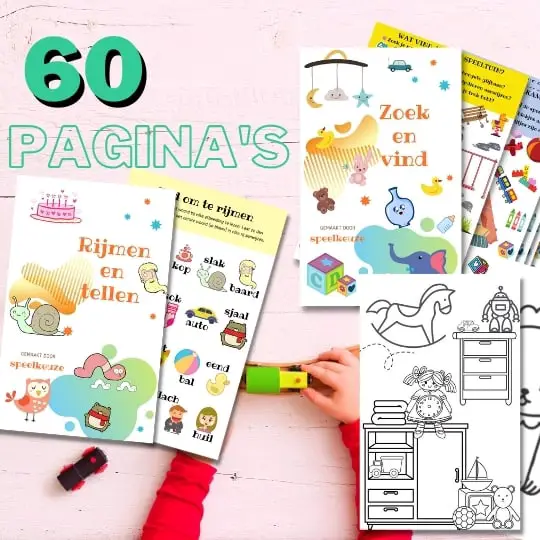 Always something to do for the holidays or rainy day?
Play Choice now has the ultimate activity book collection, with over 60 pages of fun coloring pages and educational puzzles.
Joost Nusselder, the founder of Speelkeuze.nl is a content marketer, father and loves trying out new toys. As a child he came into contact with everything related to games when his mother started the Tinnen Soldaat in Ede. Now he and his team create helpful blog articles to help loyal readers with fun play ideas.