These are the 9 best children's clothing stores you want to visit in Katwijk
I enjoy writing these articles for my readers, you guys. I don't accept payment for writing reviews, my opinion on products is my own, but if you find my recommendations helpful and you end up buying something through one of the links I may be able to receive a commission on that.
Further information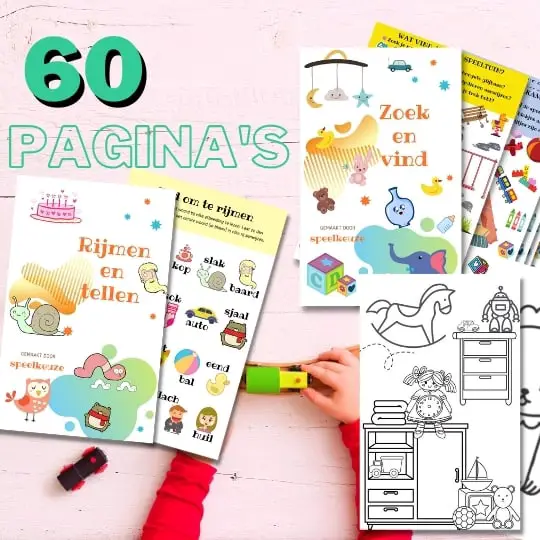 Always something to do for the holidays or rainy day?
Play Choice now has the ultimate activity book collection, with over 60 pages of fun coloring pages and educational puzzles.
It can be fun again during a day of shopping in Katwijk. Here you will find the largest shopping center right by the sea.
There are plenty of parking spaces just two minutes from the shopping center.
And do you know what's so nice? Nowhere else in the Netherlands will you find so many shops so close to the beach as in Katwijk.
You will find different types of shops from: clothing to accessories and from delicatessen to gadgets. And you can also go there for nice children's clothing.
Look out for the large chain stores but also the nice local boutiques where you can find everything.
Are you looking for solid and trendy clothing for your kids and for the rest of the family, then Katwijk is the right place for you.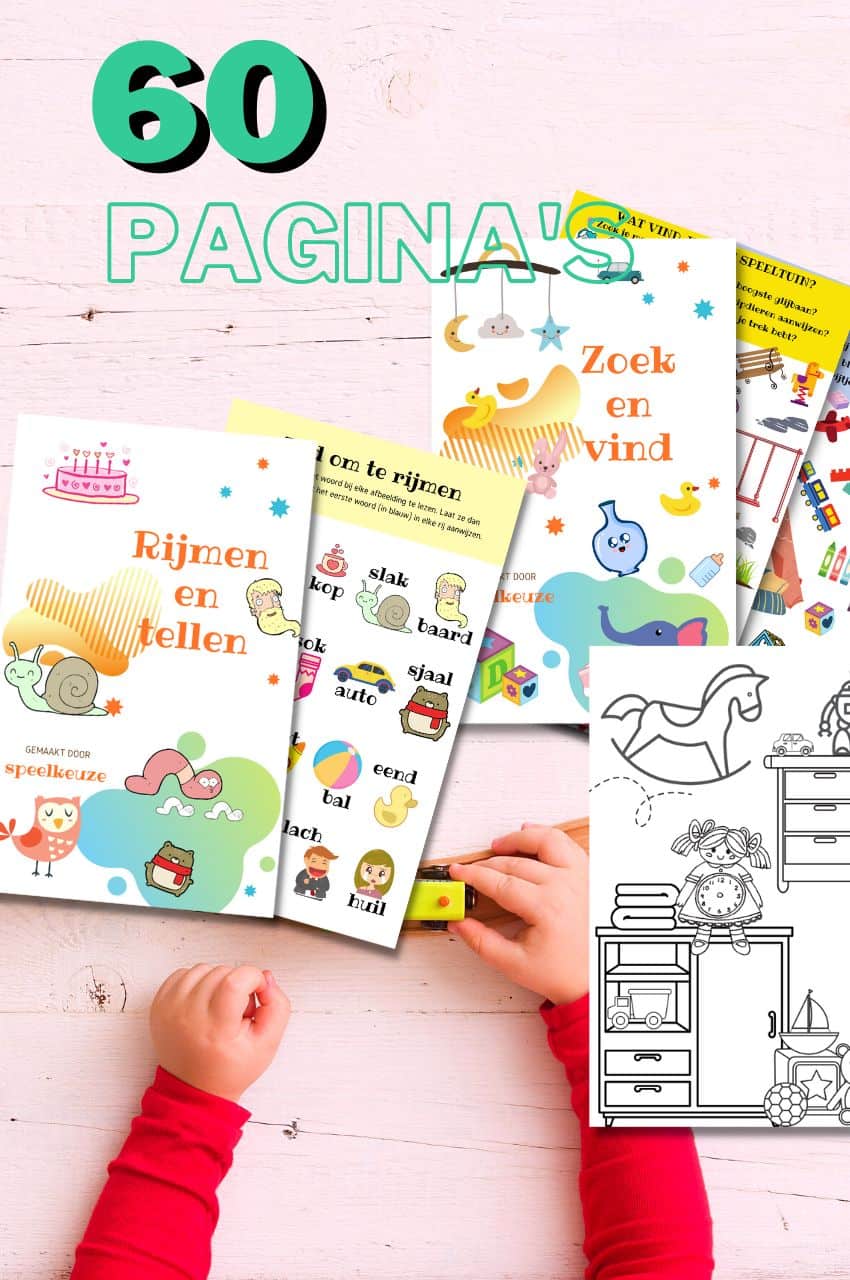 A play theme in your mailbox every month?
Fun play tips, activity books and more, with the first email being our free mini-guide "educational toys"
We will only use your email address for this newsletter and respect your privacy
Children's clothing stores on the map of Katwijk:
Humpy Kids & Teens Katwijk
You will find a wide range of exclusive, well-known and trendy brands in the field of baby, children's and teen clothing from size 50 to size 176.
They sell, among other things, children's clothing from the brands Nik Nik, Vingino, geisha, Tumble 'n Dry en Quapic.
In addition to the latest children's fashion, you can also look forward to fun children's shoes, gifts and numerous accessories such as belts, suspenders, cuddly toys, bags, hats and caps.
Humpy Kids & Teens: Princestraat 26, 2225 GC Katwijk aan Zee
Kids By The Sea
Also look out for clothes for your newborn baby. You will find adorable newborn clothing from size 44 to 68.
From size 74 to 176, they sell children's clothing from the most famous brands, beautiful children's clothing in which the kids can feel free and happy.
Clothing that is of good quality and also lasts a long time.
Kids Aan Zee: Taatdam 10, 2225 BN Katwijk aan Zee.
Clean Kids
With them you will find the beautiful brands Mayoral, Frankie & Liberty, Hound, A LoveDee O 'Chill, Rumbl, Dutch Dream Denim, Skurk, Gabianno, TopItm, Birds and Zip / Zap.
The best items from each new collection of these brands can be found specially selected at ProperKids.
From cute newborn suits, sweet dresses and skirts, fine items such as leggings and underwear, coats and jackets to the most beautiful selections of pants and jeans.
The friendly staff in the store will be happy to help you choose a hip new outfit for your little one.
In the meantime, the kids can keep themselves busy in the play corner from the store.
ProperKids: Kon. Wilhelminastraat 18, 2225 BA Katwijk aan Zee, The Netherlands
Jeans Center
Because children grow quickly, their clothes have to be replaced every so often and at Jeans Center they respond well to this.
For the girls you will find very nice skirts and dresses, but also for the tough girls you have nice and more edgy clothing such as cool shirts, cardigans and of course jeans.
For the boys you will find cool outfits, nice jeans that are easy to combine with a nice t-shirt or a cool cardigan.
In Jeans Center clothes, the children can enjoy themselves in the schoolyard or play with friends in the park.
Jeans Center: Emmaplein 24, 2225 BK Katwijk aan Zee
shoeby
All items according to the latest trends, but are also of solid quality so that they last a long time.
Shoeby children's clothing is always beautiful, stylish and also comfortable.
This way your son or daughter will not only look fashionable, but the clothes will also fit like a glove!
Look out for the different t-shirts and polos for boys and girls with long or short sleeves in different basic colors such as white, gray, black, red, blue and green.
You can combine these nicely with nice sweatpants or cool jeans.
Shoeby: Badstraat 15, 2225 BL Katwijk aan Zee
Sven & Sophie
For example, at Sven & Sophie they sell almost the entire kids collection of the well-known Björn Borg.
They have socks in all colors and sizes, as well as tights and leggings for the young ladies.
These items are ideal for creating well-fitting and fun children's outfits in which the kids can move well.
Or they just complete that one beautiful party dress.
Sven & Sophie stands for personal attention, good advice and excellent service.
Well-fitting underwear, that is where it all starts if you want to get through a fun day fun.
Sven & Sophie: Princestraat 8, 2225 GB Katwijk aan Zee.
Takko fashion
At Takko Fashion they want to inform their customers well and so they have developed a seal "My favorites of Takko Fashion".
In this case, it concerns items that mainly meet high quality requirements and are certified by the OEKO-TEX® Standard 100 or GOTS.
Look forward to adorable baby sets that have been lovingly designed and meet special quality standards.
Also look out for the fun and cool sweaters, dresses, skirts, hoodies, shirts and much more for the boys and girls.
At Takko Fashion, a professional team ready to advise and assist you as a customer.
Takko Fashion: North Sea Passage 24, 2225 BS Katwijk aan Zee
Wibra
Wibra's children's clothing is tailored to the latest fashion trends in different models, colors and prints.
The clothing is always comfortable and has a good fit. You will find clothing in many fresh colors and beautiful designs at very competitive prices.
Look out for the beautiful jeans, simple long sleeve shirts that can be worn with a nice blouse underneath or under a denim jacket.
You can also choose from nice t-shirts with fun and funny inscriptions.
Wibra is a family business with a unique combination of quality, price and customer-friendliness.
Customer-friendly staff is waiting for you in the store to assist you in choosing the right clothes for your kids.
The aim is to get more and more people to include the Wibra store in their regular shopping route.
Wibra: Rijnstraat 94, 2223 EC Katwijk aan Zee
Sailor
At Zeeman you will find basic clothing and other nice clothes for boys and girls in which they can move freely.
Clothing that has a good fit and is of durable quality.
The clothing at De Zeeman is designed in-house, so that it remains affordable.
Look out for the nice shirts with Disney characters or with a nice text on it with long or short sleeves.
You also have sweaters with a hoodie, nice girls' blouses with beautiful prints, cool cardigans, jogging pants and nice pajamas with different figures.
All clothing in which the children can feel free and happy.
Zeeman: Hoornesplein 15-19, 2221 BC Katwijk aan Zee and Noordzeepassage 19, 2225 BS Katwijk aan Zee
Extra tip: the weekly market in Katwijk!
The Katwijk weekly market takes place every Friday between 11.00 a.m. and 17.00 p.m. on the Market Square (Piet Heinlaan, next to the Aquamar swimming pool).
The weekly market is of course also a nice place to shop for children's clothing, you will often find the best bargains.
Accessibility Katwijk
Katwijk is centrally located and accessible. There are several buses from Leiden Central to Katwijk, Valkenburg and Rijnsburg.
There are also several bus connections from The Hague and Haarlem.
Katwijk is also easily accessible by bicycle, for example cycle along the dune coast to Katwijk.
Parking
In Katwijk there is a parking garage on the boulevard, in the dune.
You can park your car here nice and cool, while you yourself visit the cozy shopping center Zeezijde or spread out your towel for a day at the beach!
There are 663 pitches, including some with a charging point for an electric car.
The garage is open 24 hours a day and you pay € 1,70 per hour or € 10 for a day ticket (only pin payments!).
You can park here for free on Sundays. Is this garage full? Two minutes away you will find 2 more parking garages: Garage Tramstraat and Garage Princehaven.
We have tried to give as good and complete as possible a picture of children's clothing stores in Katwijk, but cannot guarantee that we have not overlooked anything.
Also nice nearby:
6 Children's clothing stores in Noordwijk for a visit in this beautiful area
Noordwijk is a beautiful city for shopping. Nice shops where you can find the best clothes for the whole family.
You will also find special children's clothing stores for the kids where you can score the best outfits with completely different ones clothing than, for example, in the greater The Hague.
In addition to nice children's clothing stores, there are many restaurants in the Hoofdstraat and you can visit one of the cozy terraces in the months with nice weather.
In Noordwijk aan Zee the shops are also open on Sundays, so you don't have to get bored during a weekend trip to Noordwijk.
Here we have listed some nice children's clothing stores for you.
These are the children's clothing stores on the map of Noordwijk:
Jeans Center
Jeans Center has beautiful and cool clothing collections for every season. The clothing collection is so extensive that you can certainly find nice clothes.
For children it is important that clothing feels comfortable and fits well. They must be able to play in it wonderfully.
Jeans Center clothing is made of durable material and can also take a beating. Also take a look at the popular jeans.
Jeans remain a popular item, especially for boys and tough girls.
The jeans that you can find at Jeans Center are comfortable and have a good fit.
You can make fun combinations with other items in the collection, so that your child looks nice with his or her new outfit.
Jeans Center can be found at the Main Street 12, 2202 GD Noordwijk.
Humpy
They sell several popular brands such as: Nik Nik, Vingino, Geisha, Tumble 'n Dry and Quapic.
There is also an extensive collection of baby clothing from the brands: Feetje, Bam Bam, Z8 Newborn, Lucky No. 7, Tumble 'n Dry, Quapi, Like Flo and Beebielove in sizes 44 to size 86 for the girls and size 50 to size 176 for the boys.
For the slightly larger girls there is also an extensive clothing line in the brands: Z8, Scotch R'Belle, Geisha, Ninni Vi and Like Flo.
With these clothing lines you can put together the cutest outfits for your daughter.
You can choose nice dresses, skirts, shirts and trousers in different colors and designs.
The winter collection is back in and includes clothing with exciting prints such as stripes, stars and bright colors.
With the collection at this store you can make a lot of nice combinations. Your little fashionista will always look hip and trendy.
Shopping at Humpy is always a good idea.
Humpy Kids & Teens can be found at the Hoofdstraat 44, 2202 GB Noordwijk.
Also watch: the best shops with children's clothing in Leiden
shoeby
The boys' collection from Shoeby is called Mitch and also offers nice options for cool or hip guys.
In addition to their own brands, Shoeby also sells the brands Tumble 'n Dry, Cakewalk and Twinlife, all of them great brands with printed clothing.
The clothing from Shoeby is solid and can really take a beating. Shoeby has the right collection for every season.
Your daughter or son can therefore look completely hip and trendy every season.
Also take a look at the sturdy jeans.
They usually have an adjustable waistband, so the pants fit well in the waist and a good fit is easy to get for every child.
You can visit Shoeby at the Hoofdstraat 109, 2202EW Noordwijk.
mr. Mario
Mr. Mario ensures that they buy brands that you do not find everywhere and buys collections with which you can create original, trendy and innovative combinations.
They have collections for boys and girls of different ages and also a collection for women.
This way you will also have your turn in this beautiful case. All in all, it is really a place that you should not miss when visiting Noordwijk.
If it isn't for your son or daughter, step inside for a nice new outfit for yourself!
Mr. Mario is on the Hoofdstraat 17, 2202 ES Noordwijk.
Hema
At Hema you will find an extensive collection of girls and boys clothing.
Quality, comfortable and super fun clothing that you will most likely not find anywhere else.
When designing the clothing by Hema, the latest fashion trends are taken into account. The girls' collection offers a huge choice and color combinations.
They are nice and comfortable and even after a few washes they still look like new. You can find the right outfit for every occasion at Hema.
Hema clothing is so special because they make it themselves. The price is therefore always advantageous and you can combine endlessly.
So you can look different every day. The clothes are made of high quality materials. Children's clothing goes up to size 140 at Hema.
You can visit the Hema in Noordwijk at the Main Street 41, 2202 ET Noordwijk.
Sailor
You can find Zeeman in Noordwijk at the Main Street 20B, 2202 GD Noordwijk.
Accessibility of the shopping streets in Noordwijk:
By car: Noordwijk is centrally located in the Randstad and easily accessible, with several roads to the nearby A44. There is ample parking space near the beach and shops. Please note, of course, that on hot beach days, the parking spaces will quickly fill up. Then you might be better off taking public transport.
Public transport: The Leiden (12 km) and Voorhout (7 km) railway stations make Noordwijk easily accessible from all over the country. From the stations you can easily reach the Hoofdstraat of Noordwijk, where it all can be done, by tram. An extensive bus network and various taxi centers also provide an excellent connection.
In Noordwijk, the shops are not far from each other. It's only a two minute walk from Humpy kids to Mr. Mario for example.
See the map at the top of this page for all locations of the stores mentioned.
More nearby? Also check out these stores in Haarlem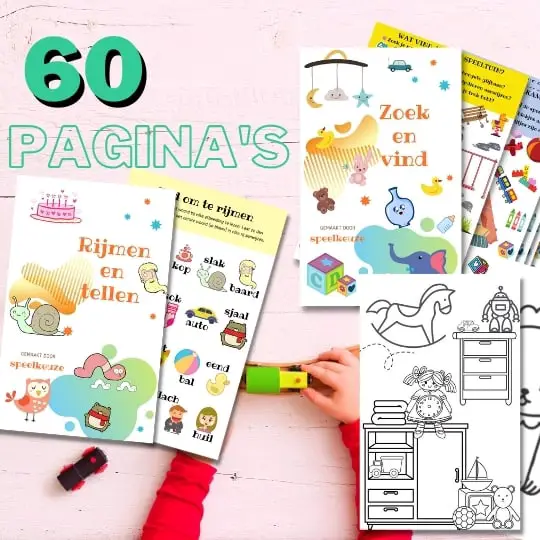 Always something to do for the holidays or rainy day?
Play Choice now has the ultimate activity book collection, with over 60 pages of fun coloring pages and educational puzzles.
Joost Nusselder, the founder of Speelkeuze.nl is a content marketer, father and loves trying out new toys. As a child he came into contact with everything related to games when his mother started the Tinnen Soldaat in Ede. Now he and his team create helpful blog articles to help loyal readers with fun play ideas.