These are the 12 best children's clothing stores in Maastricht and surroundings
I enjoy writing these articles for my readers, you guys. I don't accept payment for writing reviews, my opinion on products is my own, but if you find my recommendations helpful and you end up buying something through one of the links I may be able to receive a commission on that.
Further information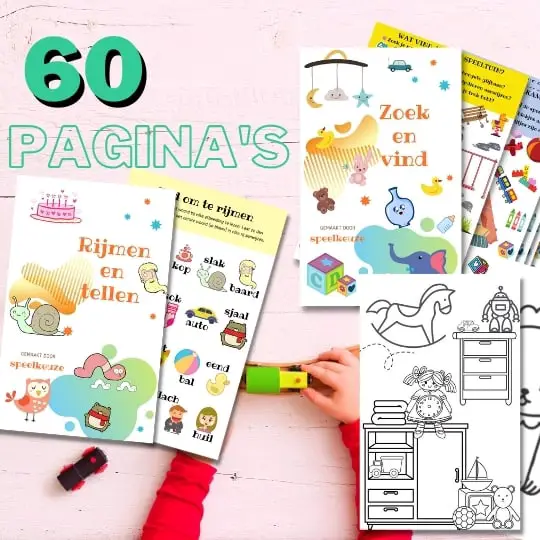 Always something to do for the holidays or rainy day?
Play Choice now has the ultimate activity book collection, with over 60 pages of fun coloring pages and educational puzzles.
Maastricht is a very nice city to stroll through, to land on a square and to enjoy the sun.
But it is also a nice shopping city, especially when you take your child for a nice day of choosing clothes.
In this post I would like to tell you about the different shops you can go to and where they are located in the city.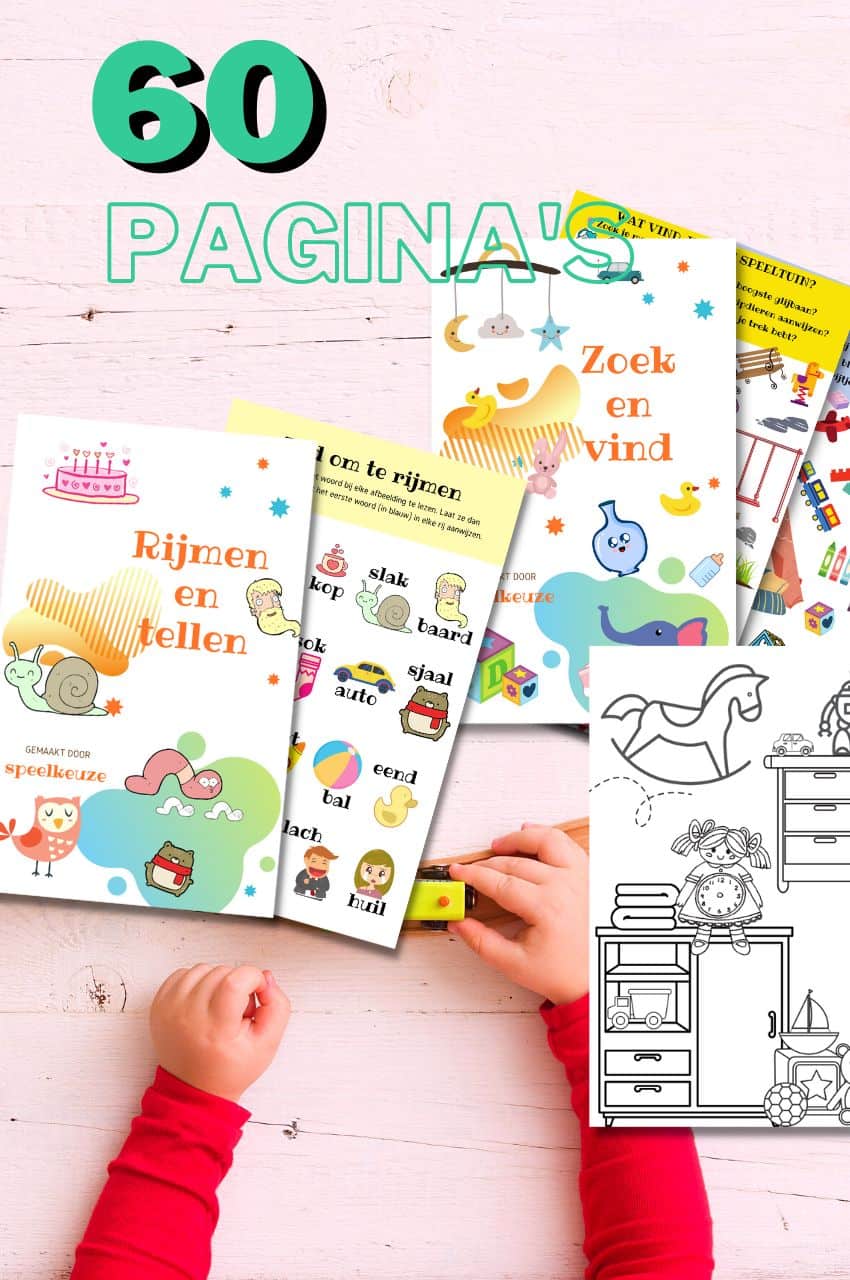 A play theme in your mailbox every month?
Fun play tips, activity books and more, with the first email being our free mini-guide "educational toys"
We will only use your email address for this newsletter and respect your privacy
children's clothing stores on the map of Maastricht:
12 best children's clothing stores in Maastricht
We start with:
Bàm Bàm Children's Fashion - De Leim 11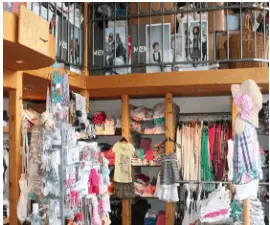 Bàm Bàm Kindermode is a children's clothing store in Maastricht, for children from 0 to 16 years old.
Throughout the year we carry various collections to be able to offer the right offer at any time.
All collections feature the best and most controversial brands.
We have a large number of different brands for you in-house, such as: Vingino, Gymp Fits for Kids, Salty Dog, Tom Tailor, Mexx, Doerak, Ducky Beau, noppies, S&D Le Chic, MoodStreet, Retour.
Bàm Bàm Kindermode is located at De Leim 11, 6227 CT Maastricht. You can also park for free in front of the door.
Name it - Munstraat 20
NAME IT, inspired by children, for children. At NAME IT we design beautiful and affordable children's clothing for children who know what they want.
Denim often plays the leading role in our collections and we always give the highest priority to safety, comfort and quality.
NAME IT has been designing contemporary and affordable clothing for kids, tweens and teens for over 30 years.
In our collections we emphasize personal looks based on the latest trends. NAME IT consists of four sub-brands: baby, mini, kids and LMTD.
LMTD is our newest addition that focuses on the style-conscious t (w) one.
We are inspired by the directness of children and always try to see the world through their eyes.
At NAME IT, we pull out all the stops to translate the latest trends into safe and comfortable quality products.
Our creativity is rooted in the spontaneity, sincerity and directness of children.
With the NAME IT app you can shop your favorite items where and when you want. This way you always have the latest trends and coolest children's clothing at your fingertips.
NAME IT is located at Muntstraat 20, 6211 EJ Maastricht.
Name It is now in many big places, including Amersfoort
Noppies - Kesselskade 54
Noppies is the brand for pregnant women and mothers.
For more than twenty years, Noppies has enabled style-conscious women to feel confident during the highs and challenges of their pregnancy.
They do this by developing comfortable maternity clothing according to the latest trends. The target?
Ensuring that every woman can be herself in an outfit that reflects her character.
Also forms after pregnancy noppies a common thread through family life.
Thus, there are plenty of options for mothers to dress their babies according to the taste that suits them best.
The functional collections are characterized by soft, comfortable materials - ideal for babies.
The Noppies Home Collection can also be recognized by its beautiful quality, fine fabrics and timeless designs.
For children you will find the most diverse and sustainable collections at Noppies, from size 104 to size 152.
The distinct prints and unique fit give the different collections a unique character. After all, every child must be able to be themselves.
Noppies - part of the parent company Nine & Co. - offers mothers and mothers-to-be style, care and comfort.
From the day that normal clothes are no longer comfortable to the moment that the little ones go to school themselves. Noppies is located at Kesselskade 54, 6211 EN Maastricht.
Tumble 'N Dry - Spilstraat 6
Tumble 'N Dry is originally a Dutch children's clothing brand, started in 2007 with the ambition to design cool, fresh, comfortable and affordable children's clothing for active, cool kids in the age of 0-16 years.
Kids and mothers who enjoy a good mix of 'cool and fashionable' can indulge in our collection, which is designed every season with great care and attention to detail.
Our clothing always follows the most important fashion trends with an idiosyncratic wink, while at the same time being comfortable and wearable.
Because we want to make as many mothers and children happy with our collections every day, we ensure that the price of our quality designs and comfortable, durable materials is always affordable.
The T'ND collections are divided into the segments boys and girls. For both segments we have: ZERO collection available in sizes 50-68; Lo. Collection, available in sizes 62-92; Mid .. Collection, available in size 92-140 and Hi… collection, available in size 116-176.
Each season, we develop an appealing collection of our own for each age segment that fully matches the needs, fit and style preference of the children in the relevant age group.
Tumble 'N Dry is located at Spilstraat 6, 6211 CP Maastricht.
Also Tumble n Dry you can go in find many places, such as in Amsterdam
Sjieke Boel - Burgemeester Cortenstraat 4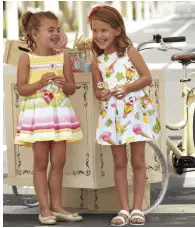 There are also plenty of shops that are only found in Maastricht.
The concept for Sjieke Boel is beautiful, practical and mainly fair child-related products under one roof.
It is always a party to come to this store. Beautiful products, but also absolutely beautiful people who run this store in combination with beautiful and special toys and nice clothes that are sold.
Very nice shop with wonderfully enthusiastic people and only super stuff and clothes!
Impossible to walk out empty handed. Burgemeester Cortenstraat 4, 6226 GV Maastricht
CKidz Children's Wear - Burgemeester Cortenstraat 8B
CKidz Children's Wear. Here you will find a true experience in the field of children's clothing. Varied choice in brand, age and taste.
The range is very extensive, from chic, festive to cool and of course casual. Since 1 July, expanded with children's hairdresser Jungskes en Meitskes.
Because together is always more fun than alone !!! We invite you to come and have a look. We assure you it will be worth it.
The smile of a child is the most beautiful thing !!!
We have brands of: Baker Bridge, Brain and Nephew, Cost Bart, Feetje, Jubel, Muchachomalo, Sturdy, 717, Cavalier, LCee, kie stone and LeChic.
CKidz Children's Wear is located at Burgemeester Cortenstraat 8b, 6226 GV Maastricht.
Angels & Heroes - Children's clothing and lifestyle - Sint Pieterstraat 34
In the Sint Pieterstraat in Maastricht, in the middle of the historic Jekerkwartier, directly opposite the cozy Café Sjiek, you will find Angels & Heroes, a store for baby and children's clothing, wooden toy, but also lifestyle articles.
We are a super cool children's clothing store for real Angels & Heroes!
We ensure that your look really becomes a radiant Angel or tough Hero! Angels & Heroes is located at Sint Pieterstraat 34, 6211 JN Maastricht.
Vingino Store - Small street 7
At Vingino, we make streetwise jeans and clothes that make every child look cool and feel confident.
The combination of the best denim fabrics and Italian and vintage influences give our clothing a relaxed look that parents and kids love.
Since our founding in 2001, we have grown rapidly from a small Dutch denim-only company to a global brand offering something for every child, from baby to teen.
Our very first product was jeans inspired by a vintage item we found in Naples.
Today our collection is much larger: from jeans to jackets and from sunglasses to shoes. At Vingino, we only settle for the best of the best.
That's why we're proud to say that we make clothes that not only look great, but also last a long time.
Inspiration for the stylish details can be found all over the world. In addition, our clothing is strong enough to withstand any adventure, large or small, with ease.
Vingino always has something new to offer. We are constantly updating and supplementing our collection, so that we always stay ahead.
And all our clothing is beautiful, cool and made for real kids. Vingino Store is located at Kleine Staat 7, 6211 ED Maastricht.
Scotch & Soda Kids - Muntstraat 1
For the girls: Monochrome artwork and jackets inspired by camping-proof fabrics: our new collection for Amsterdams Blauw is made for camping under the stars.
And far beyond.
Too good for sports or play: Club Nomade's new off-duty gear has a built-in chill mode.
Also keep your eyes open for our favorite cat (Felix the cat) and his new tricks in Amsterdam Blue denim.
With ruffles or reversible; our new line-up of girls' swimwear is beautifully crafted and even more beautiful to look at.
For the boys: This season's Amsterdams Blauw collection embraces monochrome denim, new camouflage prints and playful artwork in the atmosphere of a moonlit campfire.
Just for chilling out: Look out for the latest sweatpants, hoodies and off-duty gear from Club Nomade.
Back with more, Felix the Cat smiles even wider in new special-edition denim from Amsterdams Blauw.
Guys who dare are pool-ready in tropical prints with a twist and swim trunks with magical patterns that you only see in the water.
Scotch & Soda Kids is located at Muntstraat 1, 6211 EG Maastricht.
Terre des Hommes shop - Dorpstraat 18A
In the Terre des Hommes thrift store in Maastricht you can buy women's, men's and children's clothing, shoes, accessories, toys, books, LPs, small household items and bric a brac.
Give your belongings a second life by taking them to one of the Terre des Hommes stores. We are happy with second-hand clothing and items for the house.
By donating your product you make a contribution to Terre des Hommes.
You have also come to the right place for purchasing good quality second-hand items.
You help a child in need with every purchase and delivery: the proceeds from the shop go entirely to the projects of Terre des Hommes.
You contribute to a better environment, because you give your belongings a second life. You make someone else happy with something beautiful that you may have been looking forward to.
And how nice is it to meet our enthusiastic volunteers?
Come by or order your favorite item via the contact details of the relevant second-hand store!
Terre des Hommes is located at Dorpstraat 18A, 6227 BN Maastricht.
Altenagala Atelier - Grote Gracht 70
Discover our children's fashion line, fun children's clothing for formal events, find christening dresses with capes, communion dresses complete with boleros, boys suits, tuxedo with matching bow.
For every event, formal party or performance, you will find the ideal garment, costumes that match the party theme & trend at a competitive price.
Chosen as best shop for prom dresses, cheap evening dresses, premium customer service, by Altena college student association, our webshop is safe to buy your school evening dresses.
Easy online secure ordering with ideal, PayPal or credit card payment option, as soon as the purchase amount is visible, your order will be shipped immediately with the courier of your choice.
Our delivery times are between 2 to 3 days, for all products in store stock, otherwise it will be 5 days.
Altenagala Atelier is located at the Grote Gracht 70, 6211 SZ Maastricht.
River Woods - Maastrichter Brugstraat 27
What started 27 years ago with a collection of T-shirts has grown into an upscale lifestyle label with international allure.
RIVER WOODS tells a universal story of friendship, family ties and joie de vivre.
The unique mix of American sportswear with European elegance defines the contours of a casual chic style that today finds worldwide connection.
High-quality materials and excellent craftsmanship run like a thread through the various collections.
For men, women, children and babies. Accessories and licenses (RIVER WOODS SHOES, RIVER WOODS WATCHES, RIVER WOODS SWIMWEAR) complete the universe.
A consistent distribution policy, premium price strategy and thorough quality control have led to brand positioning in the highest segment.
River Woods is located at Maastrichter Brugstraat 27, 6211 ES Maastricht.
Accessibility shopping center Maastricht
Public Tansport: From the bus stop on the Markt you are within 2 minutes in the Entre Deux shopping center. Not only all Veolia buses stop at this stop, but also those of De Lijn. Are you coming by train? From Maastricht Central Station it is a 10-minute walk to Entre Deux.
(Moped: Near Entre Deux you will find several guarded (moped) bicycle sheds: one on the Vrijthof and one on the Markt.
Car: Do you come by car and do you use navigation? Then it is best to keep the address Dominicanerkerk 1 to quickly find your way to Entre Deux. On www.maastrichtaccessible.nl you can read more about the easiest way to get to Maastricht. Do you want to know where to park best in Maastricht? Shopping in Maastricht is not only fun, but also very convenient. Since the shopping area is very compact, most locations are not far from each other. That is why it is nice to know in advance how to visit the city. By train, car or bicycle? Parking is available at various places and offers a number of advantages per visitor. Plan your trip in advance and check in which parking garage you can best park at home. The center of Maastricht is easy to reach on foot from the parking spaces. If you park at a P&R, you just take the bus.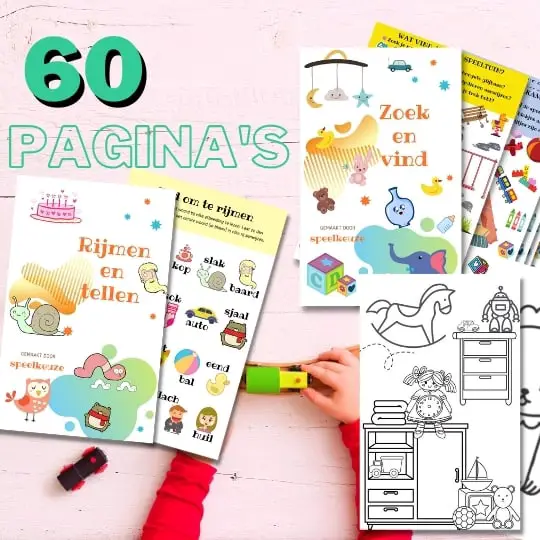 Always something to do for the holidays or rainy day?
Play Choice now has the ultimate activity book collection, with over 60 pages of fun coloring pages and educational puzzles.
Joost Nusselder, the founder of Speelkeuze.nl is a content marketer, father and loves trying out new toys. As a child he came into contact with everything related to games when his mother started the Tinnen Soldaat in Ede. Now he and his team create helpful blog articles to help loyal readers with fun play ideas.