The 19 best children's clothing stores in Nijmegen and surroundings
I enjoy writing these articles for my readers, you guys. I don't accept payment for writing reviews, my opinion on products is my own, but if you find my recommendations helpful and you end up buying something through one of the links I may be able to receive a commission on that.
Further information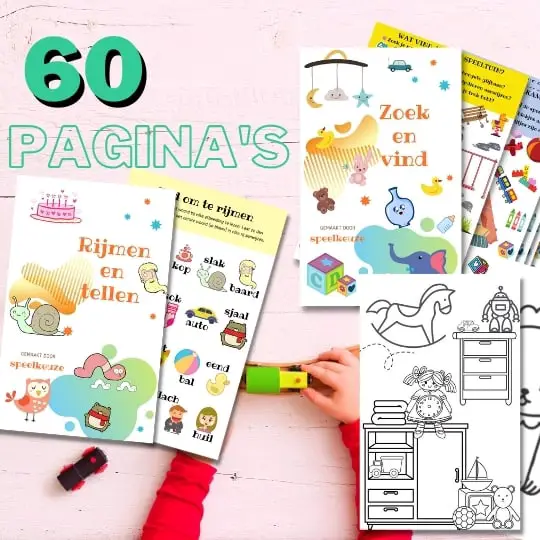 Always something to do for the holidays or rainy day?
Play Choice now has the ultimate activity book collection, with over 60 pages of fun coloring pages and educational puzzles.
Have you always wanted to go shopping in Nijmegen with your kids, but you don't know where to find the nice shops?
In this post I show you the nicest places in Nijmegen and surroundings.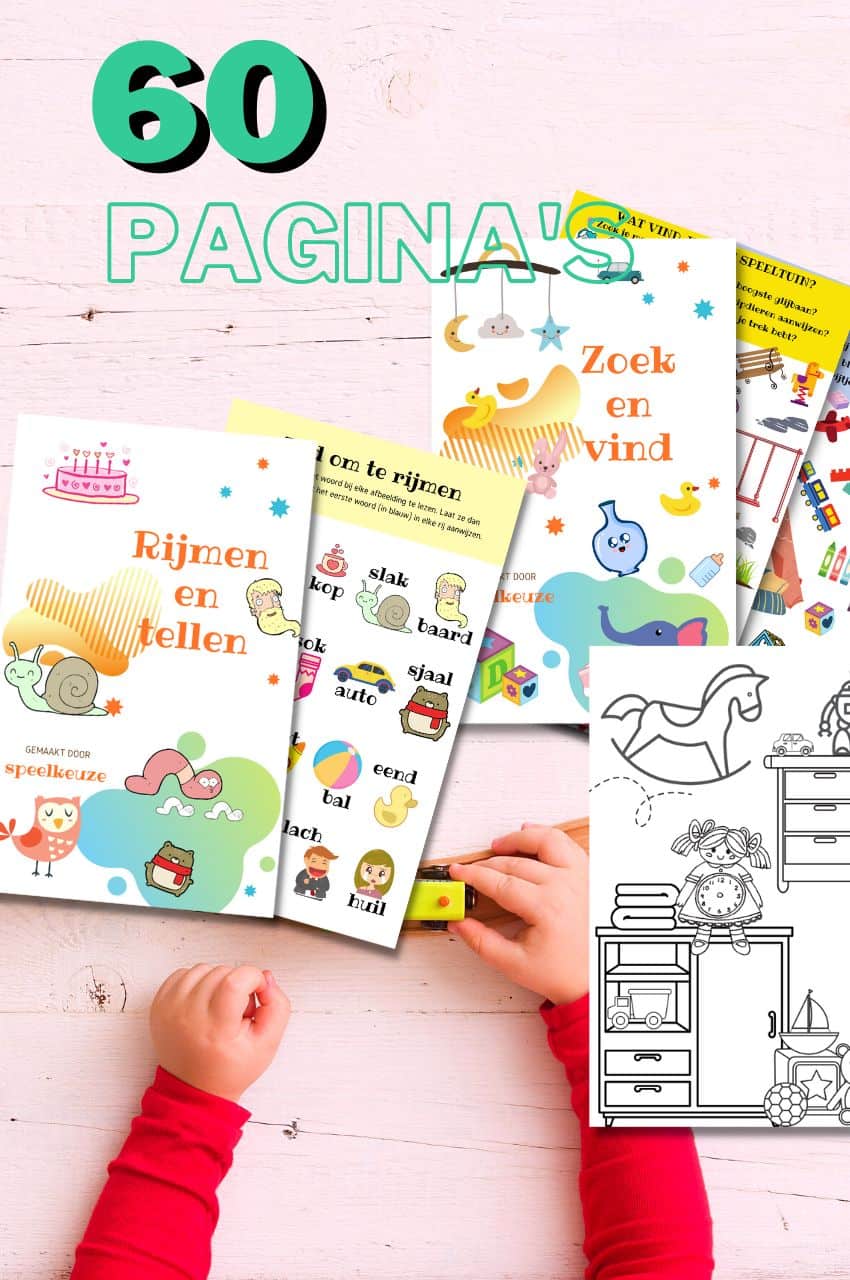 A play theme in your mailbox every month?
Fun play tips, activity books and more, with the first email being our free mini-guide "educational toys"
We will only use your email address for this newsletter and respect your privacy
children's clothing stores on the map of Nijmegen:
19 nicest children's clothing stores in Nijmegen
KrisKras children's fashion - Moenenstraat 9
KrisKras Kindermode has a wide range of children's clothing. Easily view all boys clothing: Have you seen the collection of boys clothing from KrisKras Kindermode?
Shop the trendiest fashion for boys at KrisKras Kindermode now and enjoy the latest trends for this season.
Order your favorite boys sweater or cardigan for more warmth.
Or view the boys 'shirts in our collection, easy to combine with, for example, nice boys' pants.
Girls 'clothing: Girls' clothing from KrisKras Kindermode. Are you looking for girls' clothes online? KrisKras Kindermode has a wide range of quality girls' clothing.
How about trendy dresses and skirts for girls? Ideal to combine with a nice girls legging.
Be surprised by the complete range of girls' clothing and order today!
Baby Clothes: Looking for fun baby clothes? KrisKras Kindermode is happy to help you with that! The wide range of baby clothes has something for everyone.
Among the baby clothes you will find trendy rompers, for both boys and girls.
On the other hand, cute socks are also indispensable from the current range.
View all baby clothing online in the KrisKras Kindermode webshop and order safely and quickly.
Order your favorite kids fashion online easily and safely in our webshop.
KrisKras Kindermode carefully selects the best children's fashion brands and includes the most trendy labels in the collection, such as: Cars Jeans, Name it, Z8 kids, Z8 newborn, Return and Vingino.
Buying children's clothing at KrisKras Kindermode is a party! Both in the online store and in the physical stores.
Do you want to stay informed at all times about the latest kids fashion, KrisKras Kindermode promotions and the best offers?
Sign up immediately for our newsletter or 'like' us Facebook and take advantage. Moenenstraat 9, 6511 LZ Nijmegen
Studio Zoef Children's Clothing - Prins Hendrikstraat 22
Studio Zoef guarantees sustainable children's clothing with an eye for people and the environment. We sell trendy new brands, but also second-hand items in perfect condition!
From this vision we contribute a little bit to a better world! Do you still have good, used children's clothing that can last for another round?
You can return this clothing to us and we will sell it for you.
We have the following brands: 4funkyflavours: designs and produces colorful, exciting and surprising children's clothing.
Each child has a unique character and preferences that make him or her their own person.
4funkyflavours comes with collections that contribute to the creativity and open-mindedness of children.
In addition to preserving the environment, good working conditions are essential for 4funkyflavours.
Alba of Denmark: is a Danish brand inspired by the designer's own childhood, Majken Banke.
Retro designs with cool details for extra comfort and made from high-quality and durable materials.
The children can romp to their heart's content in the clothes of AlbaBaby.
DUNS: works according to these principles: organic, unisex and unique. And they do that very well!
Since 2007 they have been producing fresh collections according to the GOTS guidelines, without harmful substances and with good working conditions for all factory employees.
They take sustainability very seriously and we like to see that!
DUTCH DREAM DENIM focuses on the 'playing child'. This gave rise to the idea of ​​the 'double knees'.
A child should be able to be a child and not have to think while playing. Still a hole in the pants?
No problem; because of the 'double knees' the pants can last twice as long!
Kate & Tony is a sustainable children's brand from Belgium. Adventurous and a bit rebellious, but at the same time independent and self-aware.
Enjoying life but also making responsible choices.
Kidscase is a Dutch brand with subtle, minimalist children's clothing, with a focus on fit, subtle details and quality.
Everything is made from only high-quality (usually biological) materials.
Typical Kidscase: stripes, soft knits and artistic yet calm prints.
Liv + Lou is a brand new kids label, conceived to pamper all children at affordable prices. Liv + Lou stands for comfortable and hip.
You can recognize the brand by the cool, colorful, often playful prints and unique prints.
Mainio is adventurous and inspiring.
This Finnish brand has conquered a place in Scandinavian children's clothing with its unique prints, because the clothing is attractive to children and their parents!
Naturally, all organic cotton used in the Mainio products is GOTS certified and good and safe working conditions are ensured.
Swedish brand that stands for high quality, playfulness and functional design of children's clothing.
Maxomorra: Maxomorra's clothing is mostly made of ecological cotton and produced according to the Global Organic Textile Standard (GOTS).
Småfolk means 'little people' in Danish. This brand is known for its retro prints. Always in cheerful colors on comfortable clothing made of ecotex certified fabrics.
Villervalla: This wonderful and sustainable clothing brand from Sweden, Villervalla produces clothing that has been thought about and in which kids can move and play.
You often see recognizable stripes and the Villervalla star in the collections, but cartoon style prints and designs also belong to Villervalla.
And how the fabric feels? Well, delicious! Find out for yourself.
Vinrose is a fashionable brand with a complete collection of comfortable and high quality children's clothing.
Vinrose's style is a mix of different children's clothing trends: classic, modern, vintage and raw.
Especially for cool boys and girls with their own style. Studio Zoef is located at Prins Hendrikstraat 22, 6521 AW Nijmegen.
Lees meer: these are the cutest wooden dollhouses you can buy
GAEV junior store - Houtstraat 19
GAEV is our name, it not only sounds GREAT but also has the Danish meaning, TOUGH!
We think we are tough, but we also like special sturdy items, which are slightly different from the average items available on the market.
GAEV junior store is not just any store, but a complete experience.
In addition to our own label GAEV, we sell many other hip and beautiful clothing brands for babies and children up to 12 years old.
In addition, various accessories, care products and toys are for sale. GAEV junior store is located at Houtstraat 19, 6511 JK Nijmegen.
WONDER baby & kids kindness - Stikke Hezelstraat 34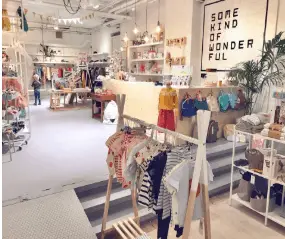 WONDER baby & kids kindness is located in the beautiful old city center of Nijmegen right under the St. Stevenskerk.
Nijmegen was still unfamiliar with the 'hip children's shop' phenomenon, so we wanted to change that!
In the meantime, we can no longer be ignored from Nijmegen (and even in the surrounding area!) And our store has become an experience!
From children's clothing, shoes and toys to the most beautiful interior items and maternity gifts, we've got it all!
What is striking upon entering is our wonderfully light and spacious interior with a beautiful mix of old and new materials!
The clothes racks and shelves are filled with the most beautiful clothes, accessories and interior products in cheerful colors and prints.
The children immediately know where to go… Swinging in the back of the shop, playing outside with the sand table or bouncing on our yellow rocking horse.
This way the mums, dads, grandmothers, grandfathers, aunts, girlfriends etc. can choose something at their leisure and shopping with kids is super easy!
You can always take a look around yourself! Do you prefer some advice?
We like that! We are happy to help you choose a nice original gift or put together an outfit or wardrobe!
WONDER baby & kids kindness is located at Stikke Hezelstraat 34, 6511 JX Nijmegen.
3 hearts - Molenpoort 35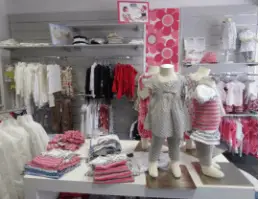 Need children's and baby clothes? Come and take a look at 3 hearts in Nijmegen! In the Molenpoort in Nijmegen is the cute and fun clothing store '3 hartjes'.
Here are the nicest, happiest, coolest and hippest baby and children's clothing for sale. Not only for boys, but also for girls.
In addition to clothing, you can also find accessories in this nice shop. For example, nice baby hats, belts, socks, shoes and much more!
In addition to the normal clothing line, you can also go to 3 hearts for fun party clothing.
Will you come and see if your heart is going to beat with 3 hearts? 3 hearts is at Molenpoort 35,6511 HS Nijmegen.
Gabbertje children's and teen fashion - Molenpoort 37A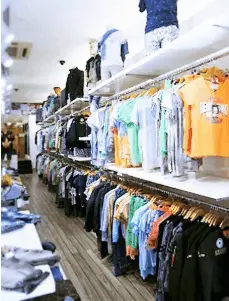 Gabbertje focuses on the sale of Dutch 'most popular children's clothing brands, brands that have proven themselves for many years in terms of popularity through quality, good fit and a beautiful appearance.
Think of Antony Morato, B-Nosy, car, Seagull, Geisha, Levi's, Petrol, Quapi, Retour Denim de Luxe, Tumble 'N Dry, Vingino, Z8 but also brands that are less known but very popular at Gabbertje because of their up-to-date designs such as Ballin, TC jeans, MM Jeans and others.
For the boys: Boys are becoming more fashion conscious! They pay more and more attention to their wardrobe and their appearance!
At Gabbertje we do our best to meet their demand with the right styles and brands such as Ballin, Levi's, Antony Morato, Seagull and many others…
For the girls: Fashion changes every season and every year the fashion is different, from fur and colorful to bling bling to simple and cool ...
The brands that you will find at Gabbertje are always fully aware of these trends so that your daughter is always there according to the latest fashion, like a real fashionista!
Small buddies: For our younger category of customers who do not want to be tough like their older sisters but want to be a princess, we have nice brands such as Z8, quapi, B-nosy and how nice is it not to dress your little guy as a tough guy?
Gabbertje children's and teen fashion is located at Passage Molenpoort 37A, 6511 HS Nijmegen.
Fashion Kids Bloemerstraat 62
Fashion kids is the new children's store in Nijmegen.
We have a wide range of brands of the highest segment, including Dolce & Gabbana, where we are the 3rd store in the Netherlands that sells Dolce & Gabbana.
You can shop with us for the age from baby to 16 years. Fashion Kids Nijmegen is located in the center of Nijmegen on the Bloemerstraat.
If you come by public transport, it is a short 10-minute walk from the station towards Plein 1944.
If you come by car, it is best to park in the Keizer karel parking garage or in the Molenpoort garage.
Fashion kids is located at Bloemerstraat 62, 6511 EL Nijmegen
Noppies - Lange Hezelstraat 26
For children you will find the most diverse and sustainable collections at Noppies, from size 104 to size 152.
The distinct prints and unique fit give the different collections a unique character. After all, every child must be able to be themselves.
Children's clothing for boys: For boys has noppies designed a cool collection consisting of trendy boys' jeans with cool washings and t-shirts with an edgy wink.
The motto "as long as it feels good" applies to boys. Fortunately, you will find plenty of choice of trendy and hip items online at Noppies.
By consciously choosing fabrics and fine fits, you will quickly have a new favorite for your tough man.
Children's clothes for girls: For girls, girly details and fancy prints are essential.
Our little fashionistas know very well what they want and luckily our designers too.
Thanks to the fine materials, subtle glitter and luxurious details, you can find the most beautiful must-haves for your little girl online.
Noppies is located at Lange Hezelstraat 26, 6511 CK Nijmegen.
You can use You can also find Noppies children's clothes on the internet and pay with Klarna
JoePieDoe Children's Fashion - Schoolstraat 5C (Beuningen)
You will find exclusive children's clothing from major brands at JoePieDoe in Beuningen!
For 20 years, this beautiful children's clothing store in the Schoolstraat in Beuningen has been selling exclusive children's clothing from size 86 to 176.
JoePieDoe has several major top brands: Bikkembergs, Elsy, Hugo Boss, Iceberg, Monnalisa, Denny Rose, Guess, Liu Jo, etc.
Despite the big brands, the prices are friendly for your wallet.
Due to the success of such a large range, the flexible return policy and 24/7 response, JoePieDoe now even ships its children's clothing to 14 countries in Europe and far beyond!
Go shopping here at your leisure while enjoying a cup of tea.
Bet you are also impressed by all the beautiful clothes! JoePieDoe is located at Schoolstraat 5C, 6641 DA Beuningen.
Puk Kids & Teens - Blanket Dr Mulderstraat 2 (Bemmel)
The nicest and coolest children's clothing store in Bemmel, with clothes for boys and girls!
Puk Kids & Teens is located in Bemmel and sells cool clothing for kids from size 92 to size 176. Jeans are the blue vein in the store. The choice is enormous.
The range is regularly expanded with new surprising brands such as Petrol, Garcia, By Hound, Hound, Blue Rebel, Topitm, Retour, Moodstreet.
The store has a tough look that even young people aged 14-15 are happy to visit.
The younger children can play while the mothers or fathers choose a nice outfit.
Puk Kids & Teens is located at Deken Dr Mulderstraat 2,6681 AB Bemmel.
Cartouche kids - Zandstraat 72 (Beneden-Leeuwen)
At Cartouche in Beneden-Leeuwen you can go for a varied collection of top brands!
Stylish, trendy, casual and always with a friendly price tag, that's how you can describe Cartouche!
In addition to clothing for the kids, you can also shop your women's and men's clothing here! Handy, right? Cartouche regularly renews their collection.
New hip garments are constantly arriving.
You will find several top brands for the kids here. Including LKCR, Tumble 'N Dry, Petite Louie, Indian Blue Jeans, Cars.
Cartouche Kids is located at Zandstraat 72,6658 CW Beneden-Leeuwen.
Sissy-Boy - Koningstraat 2
Nice and trendy shop in the center of Nijmegen.
Beautiful children's clothing and trendy children's stuff! Sissy-Boy is a super cozy and modernly furnished shop on the Koningsplein in the center of Nijmegen.
You can buy very nice children's brand clothes here!
If you are looking for a hip new outfit for your child, choose one of the beautiful brands: Sissy-Boy, Gsus, Petit Louie, Bellerose, Relaunch, Tumble 'N Dry, etc.
In addition to beautiful clothing, you will also find very nice gadgets for children, such as toy suitcases, stuffed animals, outdoor toys, craft kits and puzzles.
It is a total concept and a shop for your whole family.
They also have trendy clothing and interior and care products for the parents. Sissy-Boy is located at Koningstraat 2,6511 LB Nijmegen.
Sissy Boy can you too found in Arnhem
Name It - Marikenstraat 22
Welcome to the world of NAME IT. Inspired by children - for children.
At NAME IT we design beautiful and affordable children's clothing for children who know what they want.
Denim often plays the leading role in our collections and we always give the highest priority to safety, comfort and quality.
NAME IT has been designing contemporary and affordable clothing for kids, tweens and teens for over 30 years.
In our collections we emphasize personal looks that are based on the latest trends.
NAME IT consists of four sub-brands: baby, mini, kids and LMTD.
LMTD is our newest addition that focuses on the style-conscious t (w) one.
We are inspired by the directness of children and always try to see the world through their eyes. Baby: 0-9 months. / size 40-74.
Comfortable baby clothing with a focus on safety, quality and the latest trends.
Kids: 6-12 y. / Size 116-152. Trendy items for active children who need a lot of freedom of movement and who are starting to develop their own style.
Mini: 1-5 y. / Size 80-110. Cool clothing for little adventurers with an emphasis on personality, wearing comfort and durable fabrics.
LMTD: 10-16 y. / Size 140-174. A brand for the next generation of trendsetters who will wear the fashion of the future. Inspired by children - made for children.
At NAME IT, we pull out all the stops to translate the latest trends into safe and comfortable quality products.
Our creativity is rooted in the spontaneity, sincerity and directness of children.
With us you will find clothes for babies, children and t (w) once for every taste, style and occasion. NAME IT is located at Marikenstraat 22, 6511 PX Nijmegen.
Kids Town Children's Clothing - Spoorstraat 19 (Wijchen)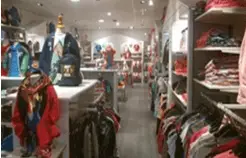 At Kids Town in Wijchen you will find beautiful and affordable baby and children's clothing from various great brands!
In this beautiful children's clothing store in Wijchen, which is run by Mariette Roelofs and Babs Klomp, they are always ready to advise you about clothing.
At Kids Town you will find designer clothes for boys and girls from size 44 to 176.
Brands that you will encounter here are: BFC, LIEF !, Feetje, Tumble & Dry, Moodstreet, Retour, Ninni Vi, Geisha, etc.
Feel free to browse for the latest trends, accessories and (baby) gifts! Kids Town is located at Spoorstraat 19,6602 AV Wijchen.
Floddertje Fashion - Klaproosstraat 6 (Beuningen)
The address for nice second-hand children's clothing in Beuningen!
Since 1996 owner Marie-Thérèse Vermeulen-Raat of Floddertje Fashion has been waiting for you in her shop with the most beautiful second-hand children's brand clothing.
What once started in her garage has now grown into a complete shop in a beautiful business building due to the great success of Floddertje.
In addition to selling the clothing of all kinds of brands, you can also bring in fun, contemporary, worn branded clothing for your kids.
The range is very varied and is regularly supplemented with stock lots of new branded clothing.
Floddertje Fashion is located at Klaproosstraat 6,6641 AR Beuningen.
Stars Children's Clothing - Van Ambestraat 4A (Bemmel)
A cozy shop on the van Ambestraat in Bemmel full of fun and trendy (second-hand) designer clothes!
In this shop you can find both new and 'as good as new' clothes for boys and girls. For a nice price, the cupboard is full again.
And to make it complete, there are also seasonal items. So also for the nicest boots, flip flops or any article in any season!
You can go here for children's clothing from size 80 to size 176. There is also baby clothing from size 56 to size 86.
Also nice for mom: Sterren children's clothing works together with Be Noa. As a result, there is also hip and affordable clothing for women!
Do your children's clothes no longer fit? And are they still in good condition and still quite hip?
Then take them to Sterren children's clothing! Sterren Kinderkleding is located at van Ambestraat 4a, 6681 AK Bemmel.
Van Nature - Burchtstraat 126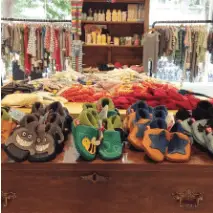 Van Nature is the sustainable department store in the heart of Nijmegen! This sustainable department store has a wide range of organic and fair trade clothing!
It is located in a large and bright building in the center of Nijmegen. There is a great choice in this large department store. They have clothes for baby and kids.
The clothing is honestly made with beautiful and soft materials and has many cheerful prints.
Also handy: they also have clothes for mom and dad! They also sell toys! This is an alternative toy for all ages.
Craft supplies made from environmentally friendly materials, recycling kits and much more! Van Nature is located at Burchtstraat 126,6511 RK Nijmegen.
JippieJee - Laan 1945 20A (Weurt)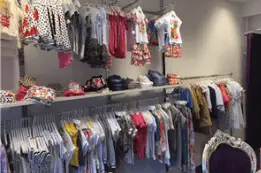 In this store with exclusive children's clothing in Weurt you will find major brands for kids from 0 to 16 years old!
In this trendy children's store you will find beautiful children's clothing for boys and girls in sizes 50 to 174.
The big brands: Miss Grant, Muchachomalo, Delusion, So Twee, Rubacuori and many more exclusive brands.
And do you want to make your outfit even more fun? Then you can also go here for nice accessories, such as jewelry, sunglasses and scarves.
JippieJee is located at Laan 1945 20a, 6551 CZ Weurt.
Nonna-Nini - Stikke Hezelstraat 8
A very attractive shop with beautiful handmade children's clothing in the center of Nijmegen!
This atmospheric shop with trendy and handmade children's clothing should not be missed during a shopping day in the center of Nijmegen!
Saskia Gasperz designs colorful children's clothing where wearing comfort is paramount and also looks great.
Nowadays clothing is often not made to play around with.
Children are dressed as they grow older instead of feeling like a child in a cheerful piece of clothing in which they can move, climb and romp around.
Both in the store and online you can design and make your own and unique Nonna-Nini dress especially for your child in 7 steps.
Where can you still find craftsmanship and the possibility to design your own children's dress? Really super cool!
Nonna-Nini is an innovative Dutch clothing brand that mainly deals with fun, hip children's clothing for girls.
You will also find cheerful and yet cool boys' clothing here! Besides that all their products are made with care, they are also for sale for a nice price.
In the store you will find something for everyone. If you do not succeed, there is always the possibility to have something tailor-made for your child.
Nonna-Nini is located at Stikke Hezelstraat 8,6511 JX Nijmegen.
How do you reach the Nijmegen shopping center?
The Dukenburg shopping center is easily accessible by car, bicycle, but also by public transport. The station is about 100 meters from the shopping center.
Buses depart and arrive here. An extra advantage is that Dukenburg also has a train station.
Trains stop and leave every half hour for Central Station or Den Bosch. Parking is very easy in the center of Nijmegen.
The center of Nijmegen has sufficient parking spaces and storage facilities for both cars and bicycles.
Parking garages and parking lots are available for visitors in and on the edge of the center.
You can also take a loan bicycle. Cyclists will find free bicycle sheds throughout the center.
Public transport in Nijmegen consists of train connections from the Dutch Railways and Arriva, city and regional buses from Hermes (under the name Breng), the regional buses from Arriva and NIAG.
As of December 2014, Nijmegen has 5 stations, Nijmegen (Central Station), Nijmegen Dukenburg, Nijmegen Heyendaal, Nijmegen Lent and Nijmegen Goffert.
Also read: neatly store children's clothing with this handy system
Also nice nearby:
Children's clothing stores in Wijchen | You definitely want to visit these 11 stores
In the heart of Wijchen you can enjoy shopping. You will find beautiful, unique, cozy shops for everyone.
In the center you will come across many exclusive boutiques, specialty shops, but also well-known branch companies. Are you looking for fashion, lifestyle or gift shops, you will find it all.

The car-free center, with plenty of free parking spaces near the shopping streets, is a very big advantage.
Much easier than for example a day of children's clothing shopping in Nijmegen. After shopping you can relax in the lunchrooms and restaurants.
In good weather you can visit one of the many terraces on the pleasant market square.
Children's clothing stores on the map of Wijchen:
Kids Town Baby and Children's clothing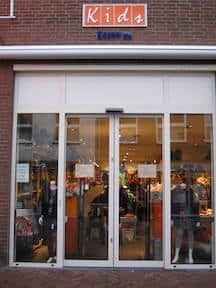 At Kids Town you will find designer clothes for boys and girls from size 44 to size 176. You will find a wide range of jeans, nice warm jackets, pants, t-shirts and dresses.
But you can also go there for a varied collection of delicious jogging pants, sweaters, cardigans and much more!
They have a very nice brand: 2wenty5ive. This used to be Blaze and Pinkberry, and comes in sizes 140 to 176 for cool boys and girls.
Other brands you will encounter here are the sought after BFC, LIEF !, Feetje, Tumble & Dry, Moodstreet, Retour, Ninni Vi, Geisha and so much more.
Feel free to browse for the latest fashion trends, fun and handy accessories such as backpacks and hats and (baby) gifts!
Kids Town Baby and Children's Clothing: Spoorstraat 19, 6602 AV Wijchen
Also read our post about the best ground boxes for your baby
Crisscross Children's Fashion
Are you looking for girls' clothes? Then you are at the right place at KrisKras Kindermode.
You have a wide range of quality girls 'clothing such as trendy dresses and skirts for girls that can be ideally combined with nice girls' leggings.
KrisKras Kindermode is also very good for baby clothing. The wide range of baby clothes has something for everyone.
In the baby clothes collection, you will find trendy rompers, for both boys and girls and very cute socks.
KrisKras Children's fashion: Marktpromenade 22, 6602 HR Wijchen.
JoePieDo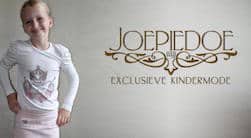 At JoePieDoe, the latest fashion is very closely followed in the field of fashion for boys and girls from baby to young adult.
You will find nice outfits from classic and sporty without being stiff, to playful and cool without being childish, and chic and festive because you can also be very beautiful on special occasions!

By combining these styles, every outfit becomes exciting and unique, allowing your son or daughter to walk out the door with a big smile.
The strength of JoePieDoe is not only in the personal attention they give each customer, but also the extra service, such as tailoring the clothing, so that your child looks perfect for every occasion.

JoePieDoe: Burchtstraat 17, 6602 AP Wijchen
Takko fashion

Because they want to inform their customers well at Takko Fashion, they have developed the seal "My favorites from Takko Fashion".
This stands for articles that above all meet the high quality requirements of the articles and are certified by the OEKO-TEX® Standard 100 or GOTS.

The lovingly designed baby clothes look enchanting and are again subject to very special quality standards.
You'll find sweaters, dresses, skirts, hoodies, shirts and much more, but keep an eye out for the "Favorites of Takko Fashion" label.

In the shop, the customer provides advice and assistance. It doesn't matter whether you are browsing the store or in the fitting rooms or at the checkout, the sales assistants are enthusiastic about the fashion at Takko Fashion.

TAKKO FASHION: Ropesbaan 17a, 6602 AH Wijchen
Bristol

Quickly discover the wide range, from cool T-shirts with funny prints, trendy checkered shirts, cool (jeans) pants, warm jackets, sporty sweaters, hooded cardigans.
Perfect clothing in which the children can play football, play and romp to their heart's content! Bristol clothes allow the kids to feel really free and happy.

In the store you are also very well helped by the store staff.
They are on hand to advise you in picking out the best outfits for your boy or girl when the going gets tough for you.
There is so much choice that it is indeed difficult to make the right choice!

Bristol: Spoorstraat 53-55, 6602 AW Wijchen
Hema

Whether you are looking for nice rompers for your newborn, or t-shirts, long sleeves, dresses or well-fitting pants for your older children, the Hema never disappoints when it comes to the basic pieces.
But you can also go there for the more exciting prints and prints, for tough boys and girls who of course are all fans of Jip and Janneke.

In addition to beautiful children's clothing, you can also go there for accessories, such as socks, tights, leggings, rainwear and hats and gloves for when it gets colder.
Because the store is logically and conveniently arranged, it is always pleasant to shop at De Hema.

Hema: Spoorstraat 15, 6602 AV Wijchen
scapino

At Scapino, the staff is ready to serve you. They are happy to help you choose the right outfit for your hip boy or girl.
Whether it concerns children's accessories, shoes or clothing, they always have good and affordable products in stock for you.

You will be positively surprised by the versatility of the range of children's clothing.
Thanks to brands such as Ai-girl and Oiboi, there is a lot to choose from in this area. Trendy, affordable and for all seasons.
The collection of boys 'and girls' clothing is regularly updated. Of course Scapino always offers you optimum quality for a good price.

Scapino: Ropesbaan 5, 6602AH Wijchen
shoeby

The clothing collection is regularly supplemented with trendy clothing of the season. In the store you will also be helped very nicely by the friendly staff.

Whether at school or at a fun party.
It doesn't matter where they are, they always look hip and trendy. Shoeby knows exactly what the youth likes and responds very well to it.
Look forward to the fun tops, blouses, trendy dresses and skirts complemented with the perfect jeans.

Shoeby: Markt 16, 6602 AN Wijchen
terStal Family fashion

In the new girls' collection you will find a lot of sweaters and cardigans made of comfortable and soft materials for this fashion season.
Tops and T-shirts in the boys' clothing collection are embellished with hip colors and trendy prints.
The range of boys' tops and T-shirts is extensive, according to the latest trends and available in many colors.

A real must-have for the boys are the tops with turtleneck and tops decorated with large front prints. Mix and match the models with cool jeans or pants and create your own unique look.

terStal Family fashion: Zuiderpoort 17, 6605 HM Wijchen
Wibra

Look out for the beautiful jeans, simple long sleeve shirts that can be worn with a nice blouse underneath or under a denim jacket.
You can also opt for the popular camouflage / army print shirts. You also have nice T-shirts with nice inscriptions.

Wibra is truly a family business with a unique combination of quality, price and customer-friendliness.
Helpful staff are waiting for you in the store to assist you in choosing the right clothes for your kids.

Wibra: Spoorstraat 24, 6602 AZ Wijchen
Sailor

The Zeeman baby and children's collection is contemporary and high-quality for a low, fair price, designed by our own stylists.
Parents are certainly happy with the beautiful, hip and trendy clothing that they can find at Zeeman for their children.

In 2016-2017, Zeeman was again voted Best Retail Chain in Baby & Child in both the Netherlands and Belgium by customers.
Children's clothing is a very important part of the range.

At Zeeman they assume that children are wise enough that they can choose what they want to wear, which is why you also have a lot of unisex clothing that can be worn by boys and girls.

Sailor: Touwslagersbaan 33, 6602 AJ Wijchen
Our location and how to get there
With public transport: Wijchen is easily accessible by public transport. If you want to travel by public transport to or from Wijchen, you can choose from the train, the bus or the local bus.

Wijchen's railway station is ideally located. The center is only a 5-minute walk away. Every XNUMX minutes a train leaves from and to Nijmegen and Arnhem. Two slow trains per hour run in the direction of 's-Hertogenbosch.

By car: Two motorways run along Wijchen: the A50 (Arnhem-Den Bosch) and the A73 (Nijmegen - Venlo).

It is nice to know that you can park for free in the center of Wijchen.
With a parking ticket you can park for a maximum of 2 hours within the blue zones, longer in other places such as in the garages.
We have tried to give the best possible overview of the children's clothing stores in Wijchen, but cannot guarantee that we have not overlooked anything.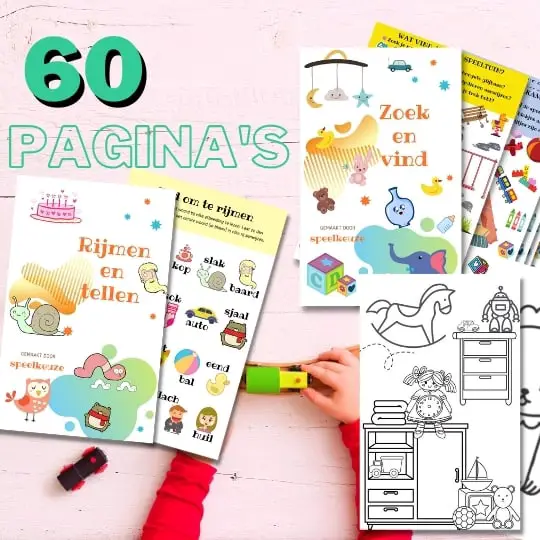 Always something to do for the holidays or rainy day?
Play Choice now has the ultimate activity book collection, with over 60 pages of fun coloring pages and educational puzzles.
Joost Nusselder, the founder of Speelkeuze.nl is a content marketer, father and loves trying out new toys. As a child he came into contact with everything related to games when his mother started the Tinnen Soldaat in Ede. Now he and his team create helpful blog articles to help loyal readers with fun play ideas.