These are the 25 best children's clothing stores in The Hague and surroundings
I enjoy writing these articles for my readers, you guys. I don't accept payment for writing reviews, my opinion on products is my own, but if you find my recommendations helpful and you end up buying something through one of the links I may be able to receive a commission on that.
Further information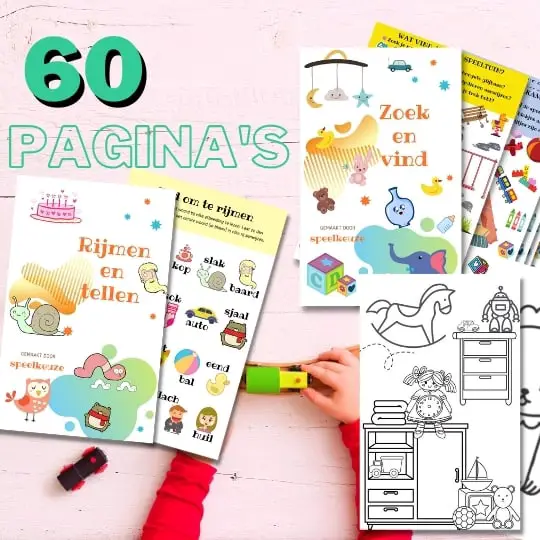 Always something to do for the holidays or rainy day?
Play Choice now has the ultimate activity book collection, with over 60 pages of fun coloring pages and educational puzzles.
The Hague is a pleasant city with beautiful buildings and nice restaurants, but in and around The Hague you also have a number of fantastic children's clothing stores to visit with your family.
In this article I will show you the best in the area of ​​The Hague.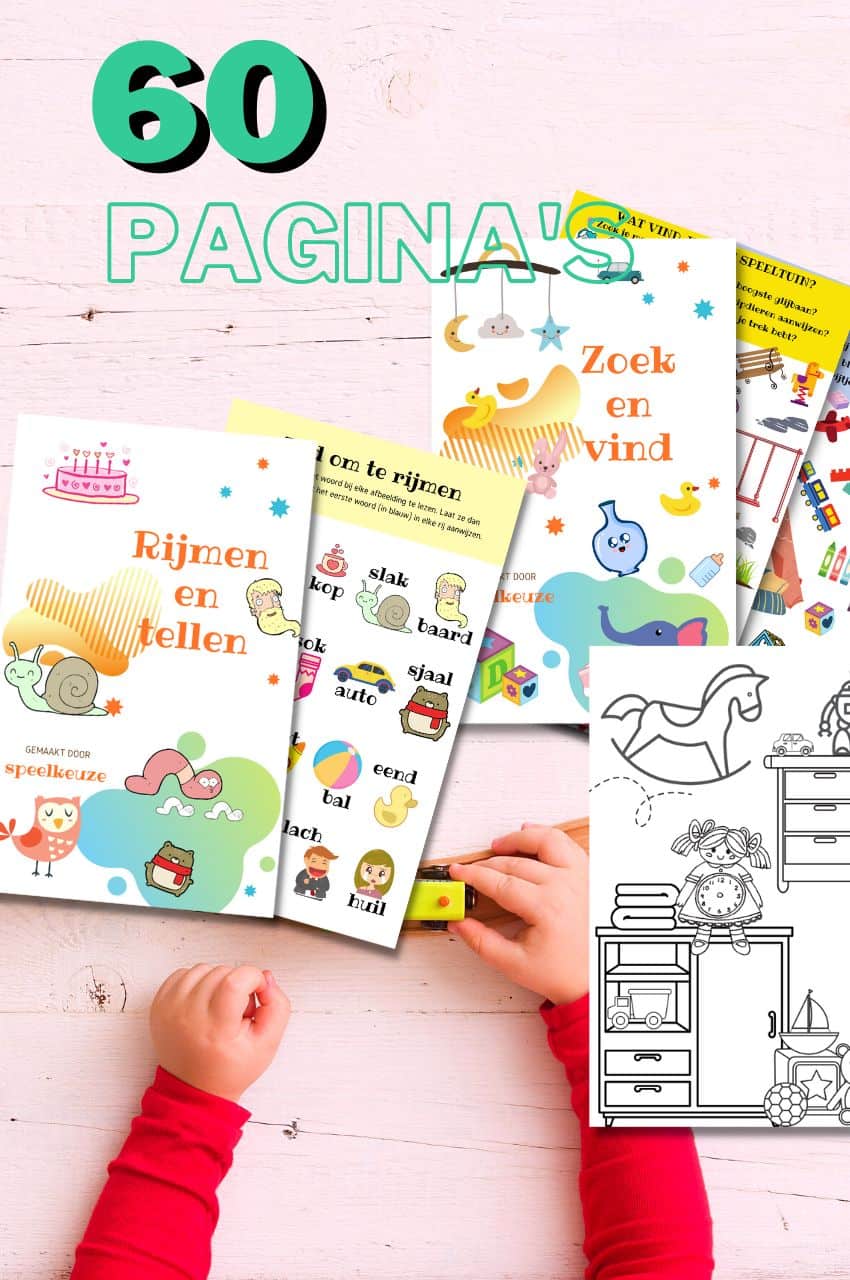 A play theme in your mailbox every month?
Fun play tips, activity books and more, with the first email being our free mini-guide "educational toys"
We will only use your email address for this newsletter and respect your privacy
children's clothing stores on the map of The Hague:
25 best children's clothing stores in The Hague
The Junior Store - Plein 19 (Wateringen)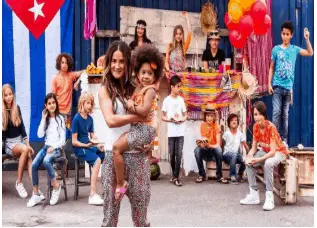 The Junior Store is a children's boutique with trendy clothing. Also for maternity gifts and accessories. The Junior Store is located in the heart of Wateringen.
A children's boutique with trendy clothing. You will find nice brands like Vingino, Quapi, Name-it, BeNosy, Indian Blue, Retour and Geisha.
And that in sizes 56 to 176. Super fun for both big and small kids.
The Junior Store is also a great address for maternity gifts and accessories. The Junior Store is located at Plein 19, Wateringen.
Just Not New - Neptunusstraat 70
You will find beautiful second-hand children's clothing at Net Niet Nieuw. Great brands at attractive prices.
Buy beautiful brands of children's clothing at attractive prices. This is possible at Net Niet Nieuw in Scheveningen.
In this store you will find second-hand clothing from brands such as Tommy Hilfiger, Replay, Elle, Protest, Ralph Lauren and, for example, River Woods.
But you can also go for position fashion and baby items.
And while you are browsing around yourself, your child will have a great time in the children's corner! Just Not New is located at Neptunusstraat 70,2586, XNUMX GT The Hague.
Perfect to compare with an online sale like this one or you don't pay too much.
That's what I always do when I go shopping with the kids and still want to save some money.
Kid Kat Children's Store - Herenstraat 115 (Voorburg)
Wonderful children's shop with special children's rooms and brightly colored accessories. Also nice clothes! Great children's shop in the pleasant center of Voorburg.
Need inspiration for your kids' room? Need nice things or a gift? Then you should really check out Kid Kat. You will be short of eyes here!
From beautiful children's beds to fun kitsch lights, from the cheerful Rice tableware to cute bracelets.
And with the cheerful clothes [email protected] for Girls everyone looks hip! Kid Kat Children's Store is located at Herenstraat 115,2271 CD Voorburg.
Also read: children's wardrobes to keep everything neat and organized
Zoë and Max - Koningin Julianaplein 15 (Voorburg)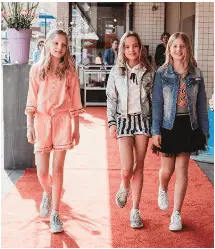 Zoë en Max is a great clothing store in Voorburg with super nice brands. Come and have a look! At Koningin Julianaplein you will find the fine clothing store Zoë en Max.
A cozy shop with many great brands.
You will find clothing from Baker Bridge, Geisha, Indian Blue Jeans, Le Chic, Nik & Nik, Quapi, Scotch & Soda and much more.
Definitely worth a visit! Zoë and Max is located at Koningin Julianaplein 15,2273 BR Voorburg.
Boutique Baloe Children's Clothing - Samanthagang 56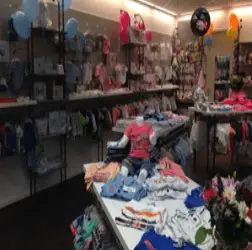 Clothing for very small and large children can be found at Boetiek Baloe Kinderkleding! Boetiek Baloe offers fun, exclusive and affordable baby and children's clothing.
For children with size 44, but also for children with size 140. And because there are only a few pieces of each garment available in the store, your child is wearing something unique.
Boetiek Baloe sells clothing from, for example, Feetje, Dirkje, Vingino, Blue Seven, Jubel and many more.
In addition to the quality of our articles, we attach great importance to the service for the customer.
Some aspects of our service; solid advice based on years of experience in the baby and children's clothing industry, friendliness, a cozy shop and the possibility to exchange within 14 days.
Our range consists of baby and children's clothing in sizes 44 (premature baby clothing) to size 140.
Of course there are also matching accessories available (socks, hair bands, tights, etc.).
Boutique Baloe Kinderkleding is located at Samanthagang 56,2719 CK Zoetermeer.
The Toy Shop - Herenstraat 108 (Wateringen)
Nice spacious store with a large range of beautiful toys and children's clothing from Sigikid. You will always find something nice at the Toy Shop Wateringen!
In this fine and spacious store you will find a wide range of beautiful toys. But you can also buy the beautiful children's clothing from Sigikid in sizes 50 to 116 here.
Workshops are regularly organized in the shop's studio. The Toy Shop is located at 108 Herenstraat, Wateringen.
Fun & Hip! - Herenstraat 41 (Naaldwijk)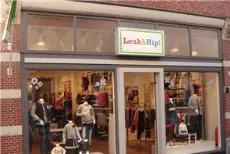 Great shop in the cozy center of Naaldwijk for fun, hip and affordable children's clothing.
Fun & Hip! is a great address where you can find fun, hip and affordable clothing for your baby or bigger kids.
For example, you will find the brands here Name IT, Dirkje, Blue Seven, Pommes and UBS2. You have also come to the right place for a nice maternity gift.
Fun & Hip! Located at Herenstraat 41,2671 HZ Naaldwijk.
Moriaantje - Kerkstraat 4C (Wassenaar)
At Moriaantje in Wassenaar you will find beautiful baby and children's items. We sell baby and children's clothing from size 44 to 152.
We offer a variety of brands from classic, to modern and hip, to traditional and sporty.
This year we added some new brands, such as: Polo / Ralph Lauren and Ikks. Prices vary widely at Moriaantje.
We have dresses and t-shirts / polo shirts around 15 euros, but also the more elaborate brands such as Bomba, Ikks and Flo.
We also still carry the well-known brand Girandola, a solid Portuguese brand known for its vests and rompers with collars.
The most sold brands still include Mayoral, an affordable Spanish brand, which includes cute pink dresses and baby outfits.
We always have plenty of Claesens pajamas, which are certainly around Christmas and Sinterklaas are very popular, as are Vingino's underwear.
For the boys, jeans and cool hoodies from Vingino and Petrol are indispensable in our collection.
Moriaantje would not be Moriaantje without Petit Bateau, with his cute playsuits and rompers. This is a selection of some of our brands.
At the bottom of the page you can see which other brands we have.
At Moriaantje we are very customer friendly. Everything can always be exchanged, whether it is a sale or not. Moriaantje is located at Kerkstraat 4C, 2242 HG Wassenaar.
Achtung! Baby - Prins Hendrikstraat 97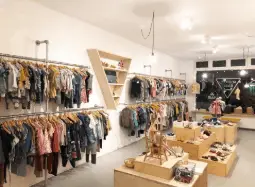 Second-hand branded children's clothing, vintage toys and children's furniture. And a children's hairdresser every Wednesday!
Achtung! Baby is a unique children's store with second-hand designer clothes in sizes 50 to 152 (0 to 12 years), vintage toys and children's furniture.
In addition, special items are sold from designers with a small collection. Shopping secondhand, without ending up in a musty store.
Achtung! Baby is therefore a fresh and well-organized store. All clothing that comes in is strictly selected on brand, holes and stains and smell!
The clothing is washed, ironed and depends on color.
Do you have second-hand children's clothing or nice vintage stuff that Achtung! Baby before you can sell, please contact.
The clothing will be collected from you with the special pick-up service or you can drop it off at the store.
Please let us know when you are coming. When you sell the clothing you will receive 40% of the sale price.
Achtung! Baby is located at Prins Hendrikstraat 97,2518, XNUMX HM The Hague.
Duimeland Special - Papsouwselaan 139 (Delft)
For over 50 years, Duimeland Special has been the address in Delft for everything for babies and toddlers.
Duimeland Special is such a store where you can actually find everything you need for babies and toddlers.
The most beautiful clothes from brands like Z8, Feetje and Babyface in sizes 44 to 92 to the finest furniture from Bopita.
But you will also find nice toys here. For your own little one or to give as a present.
With our website we try to give you an idea of ​​what you can find with us. Our collection is very extensive and changes regularly.
We are always looking for new, fun and / or useful products - always of excellent quality.
Our collection is put together article by article by ourselves and selected with care. And our prices…. they are definitely competitive!
Duimeland Special is located at Papsouwselaan 139,2624 AK Delft
Sissy-Boy The Hague - Venestraat 11-13
Do you need trendy clothes for your kids? Then take a look at Sissy-Boy! Sissy-Boy is a beautiful fashion and lifestyle brand with more than 40 stores in the Benelux.
They sell hip clothes for boys and girls. Cool dresses, sweaters to cool pants and even onesies, you can get it at Sissy-boy!
There are three different Sissy-Boy branches in The Hague. Look for the branch in your area on the website.
Sissy-Boy is a brand with Dutch roots and a global attitude to life. A brand with a story.
And this story is, in addition to clothing, also about food, drinks, care, styling and much more.
It is all about combinations and about the special connections and experiences that arise from them. Fashion with interior, styling with living, a dress with accessories.
Together with Sissy-Boy you shape the basic needs of your life. The Sissy-Boy credo is therefore: Life designed with Sissy-Boy.
Sissy-Boy The Hague is located at Venestraat 11-13,2511, XNUMX AR The Hague.
Well you can at Sissy Boy also pay online afterwards with Klarna, so if you do not succeed in the store because, for example, you are only sold out, you can often still find it online.
Children's thrift store - Achterweg 13 (Wassenaar)
Import and sale of second-hand children's clothing and (baby) items in good condition.
Cradles, bozen, bouncers, baths, strollers, maxi cosi's, baby and children's clothing (up to size 176), bicycles, books, DVDs, snow boots, shoes, skates, position fashion ...
You can not think of it that bad and you can buy it second-hand for a reasonable price at the Kinderkringloop in Wassenaar.
Of course you can also bring your own things here. Of this, 50% of the proceeds is for you and 50% for the foundation.
Children's thrift store is located at Achterweg 13,2242 KS Wassenaar.
The Frog King - Goesstraat 48
Beautiful wooden toys, children's books, clothes and maternity gifts: everything is beautiful! Petit Louie and Hatley are those nice clothing brands.
The children's tableware from Rice is also so cool! And those nice wooden draft animals, you want to buy everything here. Too nice! Never been? Go fast!
You can come to us for, for example, the quality dolls from Corelle, strong wooden train tracks from BRIO, marble tracks and games from HABA, the original craft collection and more from Djeco, the Danish brand Maileg with its cute mice and bunnies, the beautiful stuffed animals from Moulin Roty and much more.
In addition to toys, we also sell children's clothing from Claesens, Petit Louie and Petit Bateau, among others.
The Frog King is located at Aert van der Goesstraat 48,2582, XNUMX AL The Hague.
Babette Kindermode - Langstraat 142 (Wassenaar)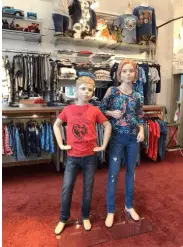 You will find plenty of baby and children's clothing at Babette in Wassenaar! At Babette you will find a baby collection with brands such as Jottum, Tuuf's World, Timberland and Lili Gaufrette.
For tough boys you will find Diesel, Gaastra, Masarati, Timberland, Scotch Shrunk and Pepe Jeans.
For the girls also a lot of choice. Scotch 'R Belle, Supertrahs Girl, American Outfitters, Gaudi, Elsy Italia and pajamas from Picoti & Picota and Sottocoperta.
In addition, also all kinds of slippers, ballerinas and other accessories. So just take a look! Babette Kindermode is located at Langstraat 142,2242 JZ Wassenaar.
Release Kids Store - Frederik Hendriklaan 301
Baby clothes, children's clothes, maternity clothes and fun gifts on the 'Fred'! You can find this nice children's clothing store at the 'Fred' in The Hague.
With a new surprising collection of brands, among others Name it, Vingino jeans, Outfitters nation, Mama licious, Snooze baby, Proud mama and Koeka.
In addition to clothing, this store also offers accessories and gifts such as jewelry, belts, slippers, hosiery, care products and, for the doubters, a gift certificate!
Release Kids Store is located at Frederik Hendriklaan 301,2582, XNUMX CE The Hague.
Crazie Kidz - Ackershof 29 (Pijnacker)
At Crazie Kidz you will find nice children's clothing for big and small kids, accessories and gifts.
At Crazie Kidz in Pijnacker you can find lots of fun for big and small kids. So you will find super cool clothes. From size 44 to 176. And many brands.
Such as Vingino, Tumble 'N Dry, Geisha and Feetje. But also the cool pants from Please.
Also a great address for accessories and gifts. From cool school bags to brightly colored watches and much more. For babies, girls and boys!
Crazie Kidz is located at Ackershof 29,2641 DX Pijnacker.
Kids Department - Herenstraat 130 (Wateringen)
Great children's store in Wateringen. Trendy clothes, shoes and more for small and big kids. Here you will find trendy clothes for the little ones up to size 164.
But also great cuddly toys, shoes and the best accessories for baby and children's rooms.
The latest and hottest brands such as Scotch, LuckyNo.7, I Dig Denim, Imps & Elfs, Munster Kids and Emile et Ida are sold here.
You will also find nice shoes and accessories from both Dutch and Scandinavian soil.
Think of Barts, Cowboysbelt, Noodoll, Ferm Living, Maruti and Donsje. The Kids Department provides combinations that are not commonplace.
The look & feel of the store is an experience in itself.
Toys from KekAmsterdam and Pinch Toys, among others, ensure that the kids do not get bored while you shop.
In short, enough reasons to visit the Kids Department. This is also possible online. The Kids Department is located at Herenstraat 130,2291, XNUMXBK Wateringen.
Just Kidding - Herenstraat 82 (Voorburg)
Very nice children's fashion store in the cozy old center of Voorburg. At Just Kidding you will certainly succeed for a nice new outfit for your kids.
Here you will find clothes in different styles, brands and price ranges from size 50 to 176.
We have the brands: Pepe Jeans, Moodstreet, LCKR, Bellerose, Blue Rebel, Paul Frank, Le Temps Cerises, Japan Rags, S. Oliver, Relaunch, Flo, Bomba, Frankie & Liberty, Jubel, Sturdy, Born 2B Famous, Cowboysbelt , Muchachomalo, little Eleven Paris, XS Feet, Brand New, NZA, Jake Fischer.
Just Kidding is located at Herenstraat 82,2271 CK Voorburg.
Kids ConceptStore littleYOU - Boreelstraat 8
littleYOU is not only a fun children's shop but also a great meeting place for kids and parents!
littleYOU is a concept store and inspiring meeting place for parents with young children up to 6 years.
You will find inspiration here for the design of your baby or children's room, the composition of the toy chest, book and wardrobe or for giving children's parties.
Owner Julia Bos is always looking for special Scandinavian products for children; products that are pure, sustainably produced, timeless and soothing.
And very nice, while your children are in the big cozy play corner play, you can browse quietly, get advice or get to know new people and exchange ideas at the meeting table.
Kids ConceptStore littleYOUc is located at Boreelstraat 8,2582 TZ The Hague.
BO Lifestyle - Rembrandtstraat 24 (Naaldwijk)
At BO Lifestyle you are more than welcome for original maternity gifts, beautiful children's clothing and more!
In Naaldwijk you will find BO Lifestyle, a shop for original maternity gifts, beautiful baby and children's clothing and trendy maternity clothing.
In the store you will find brands such as Snoozebaby, Z8, Z8 newborn, Jubel, Tumble 'n Dry, Name it and much more. Isn't it convenient for you to visit the store yourself?
Then be sure to take a look at the webshop. You will receive your order within a maximum of 2 working days. BO Lifestyle is located at Rembrandtstraat 24,2671 GD Naaldwijk.
NicoNico kids - Frederikstraat 45
Children's gyms, sandals, boots, but also children's shirts, dresses and more in this shop!
NicoNico is a specialized shop for children's shoes and women's shoes. Here you will find children's sandals, children's sneakers, children's boots, baby shoes, slippers.
In addition to children's clothing, also women's clothing, children's shirts, children's sweaters, children's dresses, children's coats.
On the website you can see an overview of the collection including the category SALE! Do you prefer a complete outfit?
Take a look at the clothing and shop everything together online! Do you need inspiration?
Then take a look at one of the Lookbooks! NicoNico kids is located at Frederikstraat 45,2514, XNUMX LA The Hague.
Flagship store Shoeby - Vlamingstraat 12
In The Hague you will find Shoeby's first flagship store. Tired of shopping? Then you can enjoy gaming!
Shopping with your parents is not a punishment if you go to Shoeby The Hague. This store is not just any clothing store.
No, in addition to nice clothes and accessories you will also find tablets that you can use for gaming. Is there a Shoeby Café where you can eat and drink deliciously.
And there is an Atelier. Do the clothes you have just tried not quite fit? Then it will be entertained for you in the Shoeby Atelier.
In short, this is how shopping becomes a party!
Flagship store Shoeby is located at Vlamingstraat 12,2511, XNUMX BB The Hague, much larger than for example Shoeby in Amersfoort
Piekaaboe - Vrouwenregt 6 (Delft)
In the center of Delft you will find Piekaaboe. A store full of fine children's and maternity clothes.
At Piekaaboe you will find the most beautiful clothes for children from, for example, b * e * s * s, Babyface, Feetje, Jubel, LCKR, Lofff, Name-it and noppies.
But this is also a great address for maternity clothes. For example for brands such as Anita, Love2Wait, Mama-licious, noppies and Queen-Mum.
Piekaaboe is located at the Vrouwenregt 6,2611 KK Delft.
The Children's Cabinet - Denneweg 29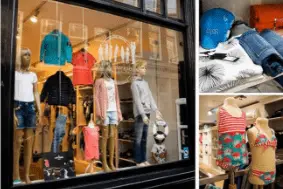 At Het Kinderkabinet you are at the right place for exclusive baby and children's clothing, the sweetest maternity gifts and the softest cuddly toys.
With brands such as: Armani, Boss, Chloé, Liu-Jo, Kate Mack, Monnalisa & Stone Island, we closely follow trends, while not losing sight of quality and comfort.
The Children's Cabinet stands for cosiness and quality with colorful, cheerful, tasteful and lovingly made products for the sweetest in the world!
You know what ... if you want to experience the real Kinderkabinet feeling, pay a visit to our cozy boutique located on the most beautiful shopping street in The Hague.
The Children's Cabinet is located at Denneweg 29, 2514 CC The Hague.
Chase Kidz Kijkduin - Deltaplein 413
In the seaside resort of Kijkduin in The Hague, you will find Chase with no less than 800 m² of retail space. Spread over four well-arranged stores, it is pleasant to shop here.
Each store caters to a different audience, taste or budget, young or old, large or small, at Chase everyone will find what he or she is looking for.
With a lucrative savings system you also save points that you can then spend in all four stores or online with your next purchase.
We are open 7 days a week from 10:00 to 18:00. Moreover, you can take advantage of interesting offers and new deliveries every week 52 weeks a year.
Chase Kidz Kijkduin is located at Deltaplein 413, 2554 GG The Hague.
Accessibility shopping center The Hague
The city center of The Hague is easily accessible by public transport and car.
You can easily reach the city center from the two train stations, and parking garages can be reached quickly from all directions.
Once in the compact and car-free shopping area, you can easily do everything on foot. Or you rent a bicycle.
By car to The Hague
From the motorway you are in the center of The Hague by car and motorcycle after two traffic lights. To do this, follow the signs for Centrumring.
This route takes you around the car-free city center and leads you to the nearest parking garages where there are still free parking spaces.
From the Centrumring you can choose one of the four parking routes: P-route Centrum-Noord, Centrum-Zuid, Centrum-West and Central Station.
Parking in the city center
The shopping area in The Hague's city center is car-free with paid parking on all days of the week.
The easiest and cheapest way is to park your car in a parking garage on the Centrumring. In total, there are more than 20 parking garages and lots on this route.
Public transport
The Hague has two large train stations.
All trains from Amsterdam, Rotterdam and Belgium arrive at Hollands Spoor Station, and trains from Utrecht arrive at The Hague Central Station.
From both stations you can walk to the center within five to ten minutes. This is even faster by tram or bus.
Public transport in The Hague
The Hague has excellent public transport. A large number of bus and tram lines will take you to the center of The Hague.
You can get off at the Spui stop (in the tram tunnel), Centrum, Kalvermarkt-Stadhuis or Amsterdamse Veerkade.
Lees meer: baby sleeping bags made of safe fabric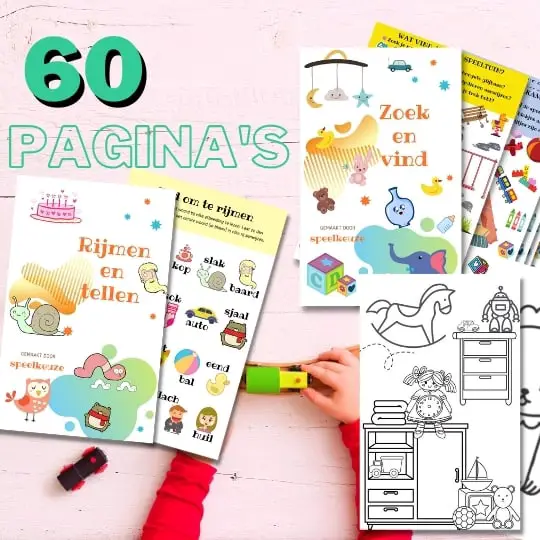 Always something to do for the holidays or rainy day?
Play Choice now has the ultimate activity book collection, with over 60 pages of fun coloring pages and educational puzzles.
Joost Nusselder, the founder of Speelkeuze.nl is a content marketer, father and loves trying out new toys. As a child he came into contact with everything related to games when his mother started the Tinnen Soldaat in Ede. Now he and his team create helpful blog articles to help loyal readers with fun play ideas.