Create a personalized coffee cup template using your cutting machine
I enjoy writing these articles for my readers, you guys. I don't accept payment for writing reviews, my opinion on products is my own, but if you find my recommendations helpful and you end up buying something through one of the links I may be able to receive a commission on that.
More information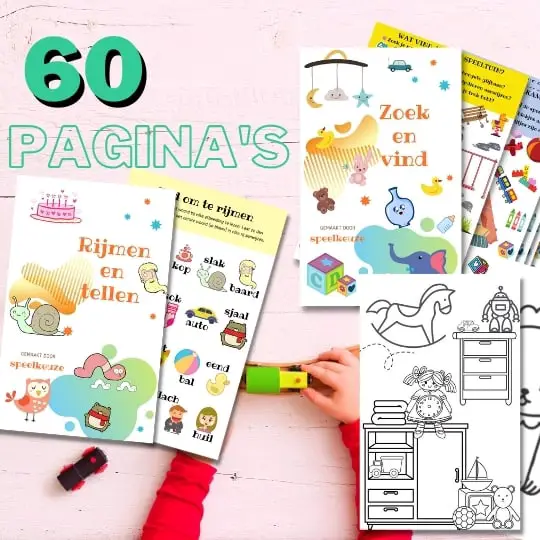 Always something to do for the holidays or rainy day?
Play Choice now has the ultimate activity book collection, with over 60 pages of fun coloring pages and educational puzzles.
In this tutorial you will learn how to make a nice template for a coffee or tea cup.
But – this isn't just a standard hand-cut template – you're going to cut your own template with vinyl on your Silhouette or Cricut machine.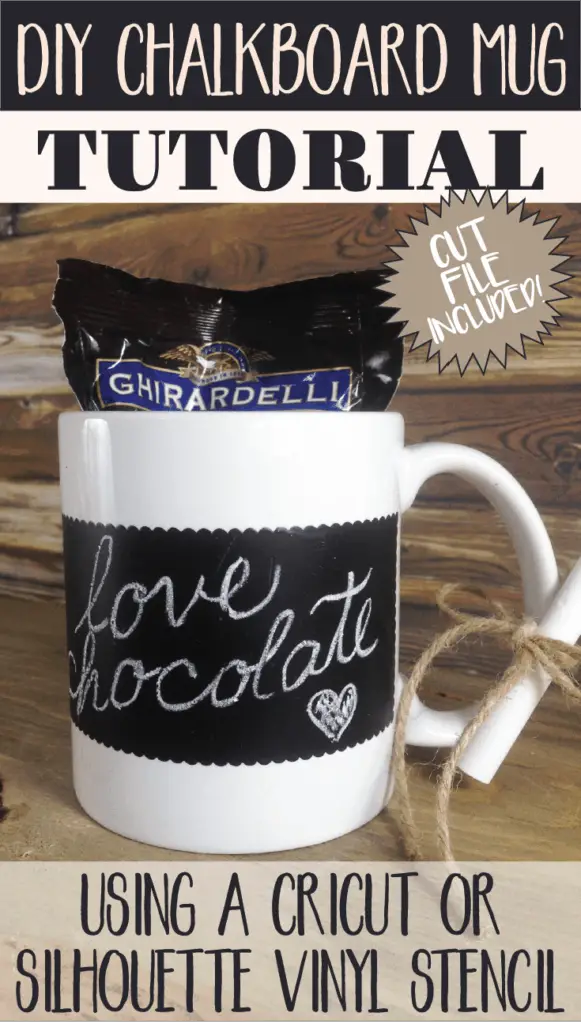 For all those who make dye sublimation mugs, this is a great alternative to misprinted coffee mugs that you would otherwise throw in the trash.
Using a vinyl stans stencil to paint ceramic paint on a coffee mug is a really versatile and chic method of adding fun designs to coffee mugs.
The end result is a beautiful, dishwasher and microwave safe coffee mug (as opposed to applying vinyl to a coffee mug which I'm not a fan of).
But - it doesn't have to be just chalkboard paint - you can use this method with any type of paint. Here's how to do it.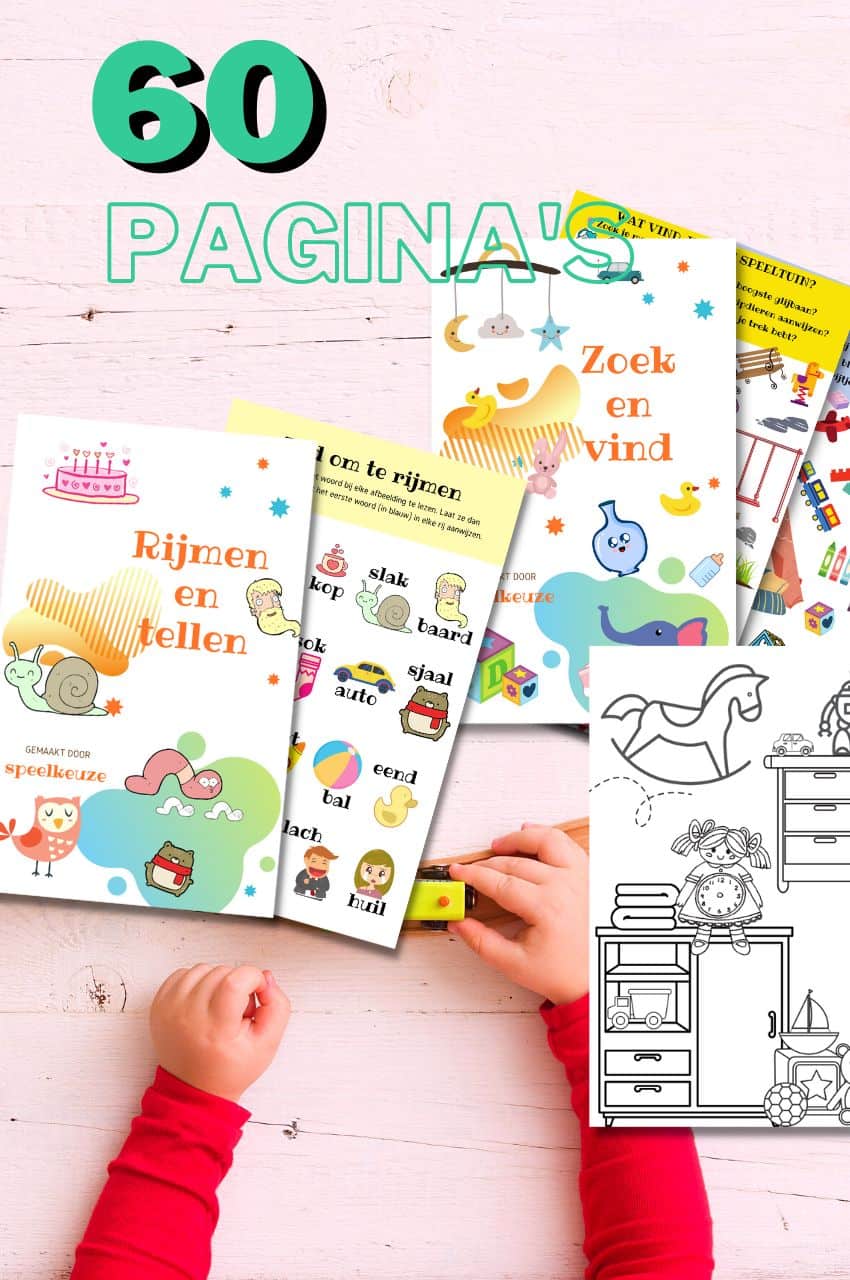 From toddler to toddler activity book collection
Educational games and coloring pages for 3 to 6 years
Your toddler and preschooler will love this e-book, along with the accompanying printables. He or she can play with it at every stage of development, together with mom and dad.
Buy at Bol.com
How to use a vinyl template for a coffee mug
In this tutorial I'll show you how to use a scalloped design for a chalkboard mug.
Click on this link to download a scallop label cutting file.
The items you will need for this project are:
A coffee mug (of course)
Vinyl Template
Painter's tape (no masking tape)
Chalkboard paint for ceramics (like these)
Paint brush – We recommend foam rubber brushes
A plastic sandwich bag
Some cleaning alcohol
Tissues, kitchen paper or cotton balls
Some hints and tips before you start
I really recommend using simple straight mugs for this project.
Using a tapered mug makes this project a bit trickier, and if you're applying edges it can be difficult to get them straight, so at least try this first with a straight-sided mug if you can.
Tip: Our best tip for this project is – keep your design as simple and straightforward as possible, at least your first draft. With some experience, you can create some more intricate or more featured designs, but don't try it the first time.
Step 1 – Cut Your Template
Cut out your design with your vinyl – we recommend using Ora mask or Oracle 651.
Keep it simple in the beginning, with less intricate designs, as the margin of error is higher with a more curled or detailed design. Prepare for success!
A note on the design: you definitely need to make sure the painted part doesn't go all the way to the top where the lips will meet the rim of the mug.
Ceramic paint is generally non-toxic, but it's not recommended for objects that are in contact with food, so it's probably better to play it safe.
Step 2 – prepare your mug
The second step is to prepare your mug.
The mug must be completely clean, and it is best to wipe it with rubbing alcohol to make sure there are no traces of your hands or anything that could interfere with the adhesion of the template.
If you are using a chalkboard design that covers large areas, it may be helpful to lightly go over the stenciled area with very fine sandpaper.
We recommend 400 grit - just to help the paint adhere better - then wipe off the dust with an alcohol wipe and let it dry. This isn't absolutely necessary, but I don't think it can do any harm.
Step 3 – apply your template
Carefully apply your stencil to the surface, making sure it is exactly where you want it.
Press it firmly and remove the transfer tape.
Step 4 – tape and protect the mug
You will want to tape and protect your mug. Put the parts which are not to be painted in a plastic sandwich bag as much as possible, use painter's tape to tape all other parts.
This may seem like an exaggeration, but if you accidentally get paint on the other parts while painting your mug, it's not only very annoying, but while cleaning those parts you could also damage the part you DO want painted .
Step 5 – apply the paint
Ceramic paint strokes will become a little slippery as they dry, but for the most part, all the strokes will stay in place once it dries.
I prefer to "punch" the paint with a foam brush rather than rather than a bristled one, to avoid brush marks.
The layer of paint should be quite thick - I have noticed that if I apply several thin layers, the paint pulls up when I remove the stencil.
The advantage of thicker paint is that the brush strokes flow better.
Helpful Tip: I've found that the regular non-chalkboard paint is a bit more runny, so if you're using a regular paint color it might be a good idea to let the paint dry out a bit before pulling the stencil up (but don't let the edges dry!).
Step 6 – remove the stencil (immediately)
If you wait for the paint to dry before removing your stencil, it will likely pull some of the paint with it, so I definitely recommend removing the stencil while the paint is still slightly wet.
Carefully loosen it on one side, pulling it off as smoothly as possible.
I like to remove the painter's tape and plastic first, leaving a clean, unpainted edge of my stencil to peel off.
Small extra pieces can be pulled out with the help of a pin – gently poke the pin into the vinyl and use it to loosen an edge. Then pull the edge up with your fingers or tweezers.
Be careful not to poke the frosting of the mug with your pin!
Step 7 – update if necessary
If for any reason you need to do touch-ups, now is the time to do it (very carefully).
I definitely recommend using a small-tipped brush and trying to blend the paint as best you can with the surrounding areas (remember, any marks will dry up this way, so don't try to make it overly retouched).
This is also the time to get rid of any stains left over from removing the plastic, as was the case with me. You can scrape it off with a fingernail and/or remove it with a damp paper towel.
Step 8 – drying and curing
Leave the mug undisturbed to allow the paint to dry for 24 hours before hardening.
The curing process (baking in the oven) is what will make the paint permanent – ​​dishwasher and microwave resistant.
Follow your paint brand's instructions to get full curing instructions. Pebeo porcelain instructions are to place the mug in a cold oven, heat to 150 degrees C and bake for 35 minutes once it reaches 150 degrees.
Note: If you normally use a mug press and don't have a mug oven, I think you can just use your regular oven.
Step 9 – sit back and enjoy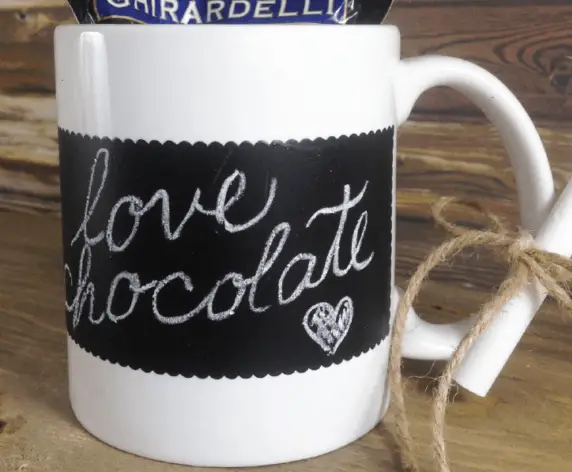 And voilà – you have a beautiful mug painted with chalkboard paint right out of you slicer! Why? Because you're awesome, that's why!
Do as we do and have a nice cup of chocolate milk with lots of marshmallows. You've earned it!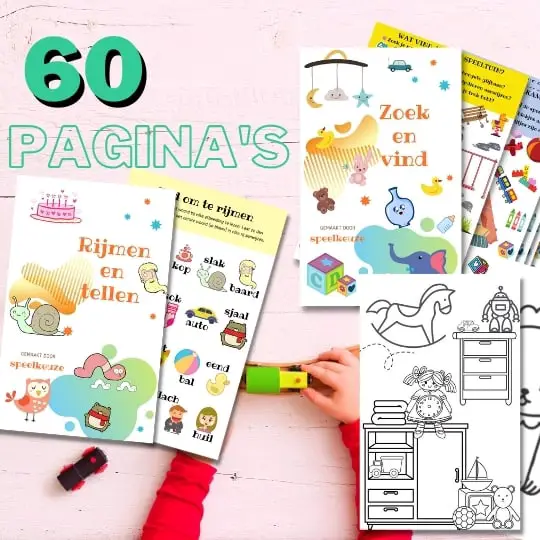 Always something to do for the holidays or rainy day?
Play Choice now has the ultimate activity book collection, with over 60 pages of fun coloring pages and educational puzzles.
Joost Nusselder, the founder of Speelkeuze.nl is a content marketer, father and loves trying out new toys. As a child he came into contact with everything related to games when his mother started the Tinnen Soldaat in Ede. Now he and his team create helpful blog articles to help loyal readers with fun play ideas.