Best bath toys: 23 top tips for babies, toddlers and preschoolers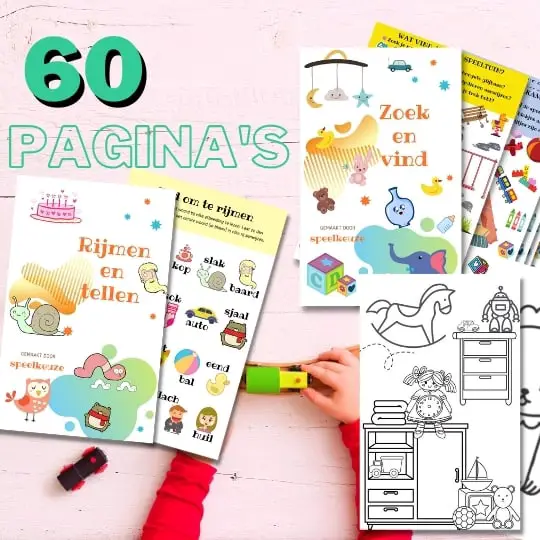 Always something to do for the holidays or rainy day?
Play Choice now has the ultimate activity book collection, with over 60 pages of fun coloring pages and educational puzzles.
Bath time is a great way to bond with your little one, but it can also be very frustrating if you don't do the right thing. toys have.
You want something that will keep them busy for at least 15 minutes (so they get in bad and don't come running out all wet) and you want something that won't break after two uses.
I researched this topic and came up with a number of test toys that are fun, engaging, colorful, durable and easy to clean! They will make bath time more enjoyable for both of you!
Obviously the most played with these Tomy Octopals. They can last for many ages and can float in the tub on their platform or you can stick them to the edges of the tub and tiles with their suction cups.
But of course there are many more fun toys.
Here I have compiled a list of some of the best bath toys to entertain babies, toddlers and preschoolers in the bath. Let's take a quick look at all the fun options, then I'll dive deeper into each of these choices:
Ultimate Bath Toy Buying Guide
Before you start looking for the best bath toys, there are two things you should remember.
First, it doesn't matter which bath toy you buy, you should clean all toys regularly.
The wet, warm environment in which they live means that they are susceptible to mold and bacteria.
Second, bath toys are no excuse for ever leaving your child unattended.
Just because they distract kids doesn't mean they keep them safe, but of course you already knew that. Just checking!
Are the bath toys made of a safe material?
Is it in the washing machine or dishwasher?
Does the toy have a hole? Then mold can form inside and that can come out if your little one squeezes or bites it, clean the toy well.
Look for bath toys that are made as one piece as possible
Safe material for toys is high-density polyethylene (HDPE), recyclable material that is dishwasher safe.
When cleaning toys always use natural products such as soda, vinegar or green soap, in the dishwasher and washing machine, if necessary, an ecological detergent.
When should I start with bath toys?
Once your baby is able to sit alone, usually between the ages of six and eight months, it becomes important for your little one to play games while bathing.
How do you get mold out of bath toys?
Squeeze out all the water and replace it with a solution of three parts hot water to one part vinegar. Let it sit for 10 minutes and drain well before putting the toy back in the bath. Never assume that because the outside of a toy is clean, the inside is too. Mold tends to collect in damp toys.
Are bath toys always safe?
Safe bath toys are more than just the avoiding BPA substances; PVC, phthalates and other toxic substances are also bad for your health. Even though bath toys are not always put in the mouth, toxic toys can pollute the bath water.
Are rubber bath toys non-toxic?
Natural rubber is safe, non-toxic and naturally soft, elastic, breathable and perfect for toys. It is also environmentally friendly as it is low impact and sustainably harvested. It is a renewable raw material, biodegradable, free from phthalates, PVC (polyvinyl chloride), petroleum and heavy metals.
The best bath toys for your baby up to 1 year to 18 months
When it's bath time, your mission is clear: to scrub your baby from head to toe.
But while cleaning that little face can be a daunting task (why cleaning the face for your little one is apparently the worst thing there is?!?), Bathing the baby can also be a splash of fun.
In fact, the important bathing ritual can promote parent-child bonding because it's so much fun to watch your little one laugh, splash with water and have fun.
The key to an enjoyable bathing experience for everyone?
A collection of bath toys that you can pick up when bathing is difficult, or even better, before the baby slips from your hands.
Newborns should be easy to bathe because this is a daily ritual.
So teach them to be relaxed, first in baby bath (like one of these) and then, once your little one can sit safely, introduce him or her to the large tub. On this site you can read more about bathing a toddler
No matter what stage your child is at, when shopping for bath toys, always check product labels for age guidelines and danger warnings.
Best classic: Duckymeter Rubber duck with heat sensor
As promised, first a safety version of a classic: the bath duck.
When it comes to choosing baby bath toys, start with (modernized) basics, such as bath duck toys.
For just a few dollars, this rubber ducky tells you when the water is too warm for baby's sensitive skin.
In addition, the baby bath toy is easy to grip and hold, not to mention waterproof.
This safe bath duck is available here
Best toy boat for the bath: Green Toys Tugboat
There is one thing that babies (and older children) love, and that is to pour water. That is why this bath toy is designed with a spout.
It is produced from recycled plastic from the USA; high-density polyethylene (HDPE), also an environmentally friendly toy, made of one of the safest and cleanest plastics!
The nice thing about it is that your baby can grow along with the handling and use of the boat, and later also nice can take outside to use it at the water table to stand.
Check the latest prices here
Best play cups: Nuby bath stack of cups with holes
Stacking cups are another baby approved option. These BPA-free baby bath toys are available in eye-catching colors.
When each cup slowly drains, there is also an enchanting waterfall effect that you might like to lend a hand.
These colorful cups are for sale here
Nicest bath sprayer: Yookidoo spray bottle
It's quite tempting to splash around in a fountain. Now your baby can finally. And the best part is, the fountain can float around in the bath.
This set of baby bath toys attaches to the bottom of the tub and draws water to create a fountain that falls down the three cups.
Check prices and availability here
Best teething toy for the bath: Sophie de Giraf So Pure
We have good news: the beloved Sophie the Giraffe teether comes in bath toy form. Say hello to baby's fanciest bath toy.
Here for sale
Best bath experiments: Boon bathtubes
Whoever says that playing with pipes is not fun, certainly did not know about the existence of these van Boon! This Boon bath toy provides a lot of fun during bath time!
Watching the water flow through the pipes will enchant your child.
Make sure the pipes are in or over the tub so you don't have to mop up water on the floor!
This Boon bath toy can be used alone, or you can make one pipe for your kids to see the water running.
This is a perfect bath toy for 1 year old children and can keep up with their development. Their imagination will be the only limit.
Benefits:
This set of fun bath pipes is a great bath toy for toddlers as it makes bath time more educational and exciting
These bath pipes can be easily glued to the wall of the bath, allowing children to make many different combinations
The tubes in this bath toy set all have their own unique shape and function, allowing water to flow through them in different ways
This Boon bath toy can be used in harmony with Boon Cogs Water Gears to create even more fun while bathing
Cons:
There are a few reviews about mold growth after a few months of using this bath toy for kids. The fungus grows around the rubber suction cup that is attached to the pipe. It can be difficult to clean because there is not much space between the suction cup and the tube
The tubes sometimes don't stick well to the bathtub or bath wall. When children fill the pipes with too much water, they may lean forward causing them to fall off the wall or not flow smoothly to the other pipes
Some parents have reported that the spinners have broken off or that it no longer spins when water is poured into the pipe
There are some possible improvements to this Boon bath toy, feedback from parents indicates.
For example, the pipes can be made wider to allow more water to flow through.
It is recommended that parents clean this toy before children start using it during bath time and continue to do so regularly.
Clean by hand with dish soap and warm water. Rinse and allow to air dry.
All in all, a fun toy to keep them busy.
This Boon bath toy ensures that your child is busy developing his tactical skills during the bathing period.
Children learn how to use the pipe in different ways and figure out how the water flows, toddlers and preschoolers will want to keep repeating their wonderfully fun bathing experience through this one bath toy.
Check the latest prices here
Best bath toys for toddlers 1,5 to 2 to 4 years
Looking for the best bath toys for 2 year olds to 4 year olds?
Start with these toddler tub toys designed to help your little one learn and develop while they play.
The best bath toys for toddlers are simple: imagination plus experiments with water.
Toddlers love to scoop and pour and watch what water does when it flows through containers.
They also like to find out what floats and what sinks, which makes offered and come have lots of fun.
Other popular bath toys also make bath time more enjoyable for small occupants.
The following bath toys are recommended by parents as the most fun and loved bath toys for preschoolers.
Best suction cup toys: Tomy Octopals
The Octopals can conveniently adhere to any flat surface by means of their strong suction cups. They only need to get a little wet and you can already stick them on nicely.
I have to say that the sticking was difficult for my son in the beginning. He was 1,5 at the time and he liked that I did it, but wanted to be able to do it himself. You have to put them just right on a surface to get them firmly and he did not succeed (sometimes found it quite difficult himself)
I would therefore recommend them for slightly older children to avoid frustration.
Fortunately, they can also float on their platform and float so nicely in the bath, and you can soak them with water and then spray with them.
Enough to do for a lot of water fun!
Check the latest prices here
Best bath balls: Haba marble track bath game
This set of bath toys is easy to grip, contains a variety of different toys, such as one with a paddle and another that can pour.
Let the ball roll down the track that you can hang as you like and your child can learn about cause and effect.
Check prices and availability here
Best activity center: Yookidoo Flow N Fill
What's great about this bath toy is all the experiments that the individual parts make possible.
Toddlers can explore cause and effect with the gears, cups and pouring spout.
Check the most current price here
Best Wind Up Bath Toy: Munchkin Wind Up Swimming Penguin
Sometimes the best bath toys are simple, like these swimming feet toys. It's a classic bathtub toy and this penguin is really cute.
Watch it here
Best bath boat for toddlers & preschoolers: Green Toys ferry
Looking for a bath toy with long-lasting playability?
This ferry is fun for toddlers, (hey, it's a boat, that can't go wrong) and will still have just as much play value as your toddler turns into a toddler, due to the interesting toy car roll-on feature.
Check prices and availability here
Cutest stacking toys: Boon Jellies
This fun bath toy for toddlers comes in a school of 9 jellyfish that hang around and stack with suction cups.
They can be stuck to the bathtub walls and together with a satisfying "pop".
These jellyfish are for sale here
Best bubbles: Munchkin Float and Play
2018 Bestseller: These bath toys include rattling, interesting moving balls inside.
They are a great choice for younger toddlers and babies who like to shake and see what happens when the balls fall into the tub.
According to some reviews, they remain mold-free as there is no place for mold to accumulate.
The water cannot penetrate into small corners because they are round and waterproof.
This Munchkin bath toy makes an excellent bath toy for babies and toddlers. It comes in a set of 4 and each bubble has a different character, spinner or rattle.
Each bubble is made to stimulate the senses of your baby or toddler. Seeing, touching and sound are all covered.
Benefits:
One of the best baby bath toys as it spins, rattles and bubbles which naturally stimulates their senses
Helps improve baby's hand-eye coordination by teaching them how to grip and shake each bubble
The balls have a colorful ring that shows your baby a different texture
This baby bath toy is ideal for ages 10 months and up
Check the latest prices here
Best bath paint: Crayola Washable Finger Paint
One of toddlers' favorite bath toys is simply Crayola Washable Finger Paint.
The tub is an ideal place for messy finger painting and the colors will fade back down the drain.
One mother wrote that if you have rough surfaces in the bathroom, such as tile with large grout lines or stone, finger paint might be a better alternative to bath crayons because the paint is easier to remove.
This finger paint can be bought here
Best bath toys with music: Toomies TOMY Do Re Mi dolphins
Turn your little one into a future maestro with the help of this multipurpose musical bath toy.
Each dolphin plays a different tone and can be detached from its floating ring.
Your toddler will love to match, compose and listen.
Check prices and availability here
Best fishing game for the bath: Munchkin Gone Fishin '
Whether your toddler likes to fish or not, "catching" the magnetic fish with the mini rod of this bath toy will strengthen their hand-eye coordination.
View this set here
Best bathing book: Sophie the Giraf
Bath books are a genius, toddler-friendly idea. This one by Sofie de Giraf is cute, easy to grip and of course with a fun water theme.
It is for sale here
Best design boat: Oli & Carol Origami
Looking for a stylish bath toy brand? Look no further than Oli & Carol.
The store sells a wide range of natural rubber bath toys; we love this set that teaches toddlers shapes.
They really have everything and they try to encourage children to take the objects, they can also bite on them.
There is a cabbage for the bath, an avocado, and even a half-open peeled banana. If you like these kind of lifelike toys this is the brand for you.
Check prices and availability here
Best bath toys for toddlers 4 to 6 years
If you're looking for older kids' toys, we've found bath toys for kids 4 years old, 5 year olds and up.
The bath toys for these kids are more advanced and more fun.
Best bath toy with light: Boon Marco light-up
When your child passes the age of three, he may get bored with his old bathtub toys. Surprise them with new items, such as lights!
This cute diver lights up as soon as he hits the water.
Check availability here
Best creation in the bath: Munchkin Bath crayons
Munchkin Crayons, it's the only chance they get to draw on the walls without getting in trouble.
These washable crayons can be removed from your bathroom walls with the wipe of a sponge. There are 5 in an affordable package.
Check the latest prices here
Alphabet set for the bath: Nuby 36-piece adhesive letters
Nuby's bath toys will let their imaginations run wild.
Your preschooler can use the sticky letters and numbers for everything from simple sums to spelling words - to friendly requests for more cake :)
View this entire set here
Best bath plane: Green Toys seaplane
We hadn't had these at all. Bathing with only toys in the water?
No of course not. You also have water toys with this amazing seaplane.
As the name suggests, Green Toys is a sustainable brand made from recycled plastic, so you can let your child play with it with a good feeling.
View the most current prices here
Clean Up Bath Toys: Munchkin bath toy scoop
And finally: to scoop up all those toys again, you have to take a bath "scoop and store" set.
This one from Munchkin does the job deftly, so you can scoop the toy out of the tub, rinse it, and let the water drain. You can then hang the shovel on the bracket supplied (the bracket is attached to the wall with adhesive strips).
View this shovel here
Finally…
… We hope you enjoyed our top bath toy tips for your kids!
There are of course a lot of bath toys to choose from, but we have done our best to find the most original and child-friendly for you.
Happy splashing fun with your darling while bathing!
Also read: 13 tips for keeping your bath toys safe and clean