I enjoy writing these articles for my readers, you guys. I don't accept payment for writing reviews, my opinion on products is my own, but if you find my recommendations helpful and you end up buying something through one of the links I may be able to receive a commission on that.
More information
The Little Dutch brand stands for modern and soft accessories and beautiful, safe, high-quality toys for babies and children.
There are suitable toys for every phase, which help in the development of your little one.
Little Dutch has an eye for detail and their contemporary designs capture your child's imagination.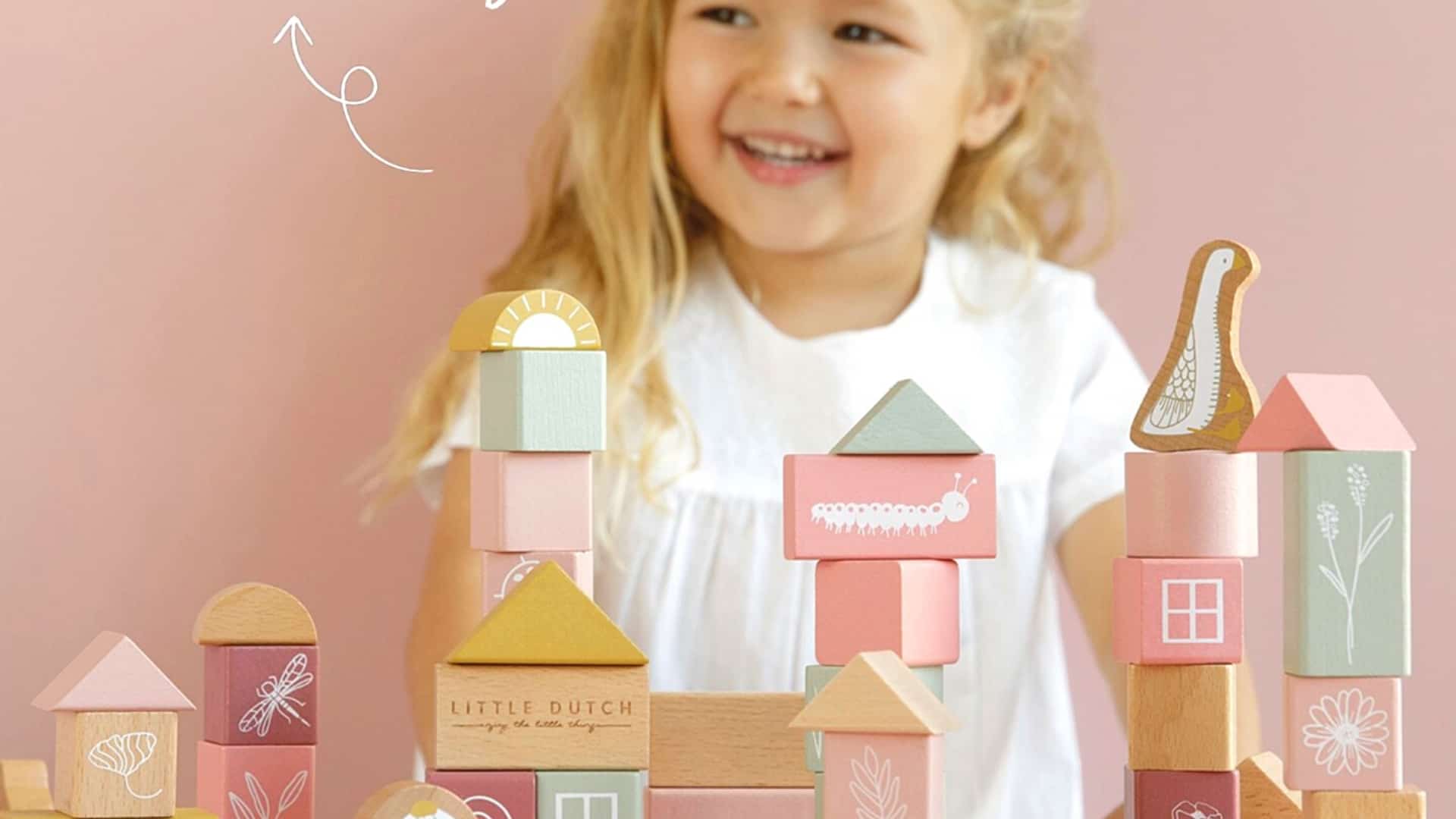 All bedding is made with care from beautiful, soft cotton. Little Dutch cotton is woven in a special way, making it very comfortable and soft to the touch.
The wooden toys are painted with child-friendly water-based paint. All Little Dutch items are of high quality and meet all safety requirements.
Every year Little Dutch comes up with a new theme with a new textile collection, so that you can style the nursery beautifully.
However, all Little Dutch collections can be perfectly combined with each other. Comfort and quality are paramount here.
Little Dutch is a socially responsible brand and all items are produced child labor-free.
Let's move on to our top 2 picks.
Our absolute number 1 is this beautiful and also practical Little Dutch Swaddle Cloth. The wrap is great to use for any parent.
It is made of super soft cotton and has an enormous absorption capacity. You wash it in the washing machine and it dries in no time.
The Swaddle comes in handy everywhere and always when you have a little one, because it is a multifunctional cloth.
Swaddle is good for:
swaddling your baby
to dry your child after the bath
can be used as a pad in the crib or crib
to be used as a mat for changing
can be used as a burp cloth when feeding
as a sunshade for over the stroller to drape
Great as a maternity gift, it couldn't be more beautiful and practical! Every parent wants this wrap. The price is also very attractive.
As far as we are concerned, the coolest Little Dutch balance bike - our number 2 - from their great collection, is this beautiful one adjustable pink walking scooter.
Your child will be delighted with this sturdy wooden walking scooter from Little Dutch. By moving and balancing the legs, your little one moves forward and that stimulates the development of motor skills and balance.
The scooter can grow with you because it is adjustable in 3 heights. A must have!
Read more about these items later, but first take a look at our Little Dutch top 13.
Top 13 best Little Dutch toys
Why did we choose these items as our favorite? We will explain it to you with an extensive review for each choice.
Best Little Dutch cloth: Swaddle cloth Spring flowers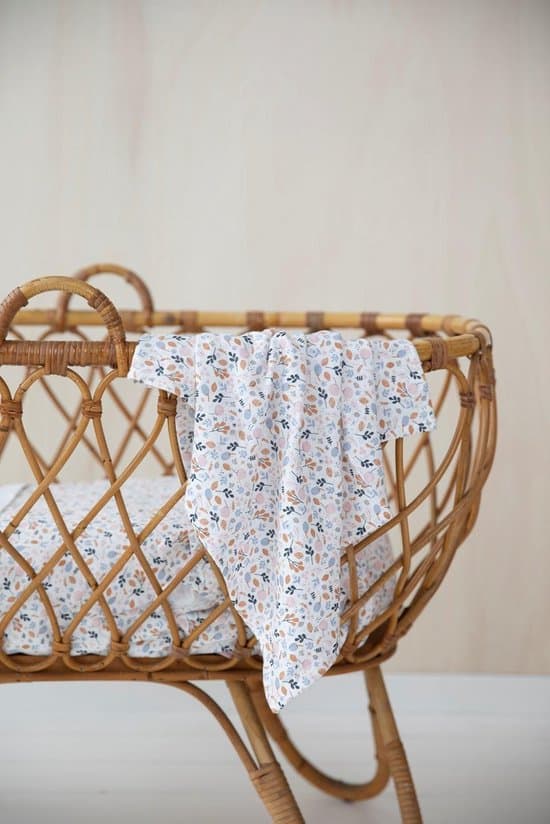 Winter or summer, this Swaddle cloth Spring flowers - our number 1 in the top 13 - will always serve you very well, just make sure you always have one with you.
The Swaddle protects your little one from the hot sun and is ideal as a sheet to comfortably lay over your sleeping baby.
A wonderfully soft wrap, but also a perfect underlay in baby's crib, for example if your child gives back some milk every now and then.
If your little one has to burp after feeding, throw the Swaddle over your shoulder to keep you clean.
The Swaddles can be machine washed at 40 degrees. Best baby item ever, do we need to say more?
Check prices and availability here
Best Little Dutch Balance Bike: Adjustable Pink Balance Scooter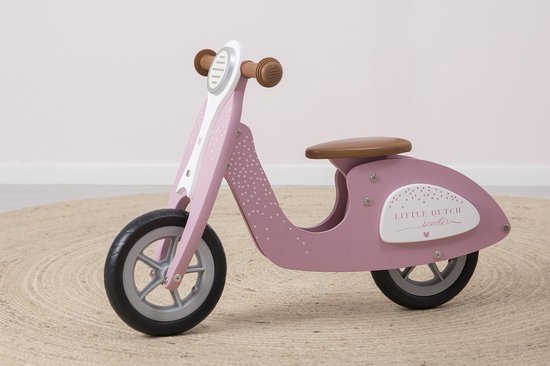 This unique pink adjustable walking scooter from Little Dutch is painted with child-friendly water-based paint.
Little ones develop them while playing motor skills. Good for kids up to 30 kilos.
However, the handlebar of this balance bike is not adjustable in height. Also available in a beautiful light blue or light green complexion.
Our number 2 in the Little Dutch top 13.
Is this balance bike not quite your thing? Then take a look at the 10 best rated balance bikes toddler to toddler.
Cutest Little Dutch soft toys: Soft Pillow Bear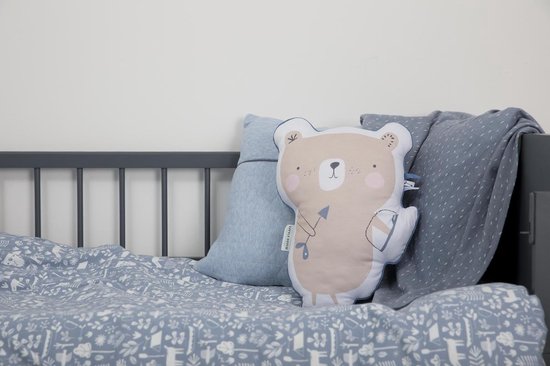 This Soft Pillow Bear is a beautiful beige cuddly pillow for babies.
Very nice and comfortable in the crib or cot. Lovely to fall asleep with, your little one has such great company during his naps.
Your baby or toddler will love this soft cuddly toy. Good night little one and good night dear bear!
Did you know…
Does a hug give your child a sense of security? When parents aren't around, you can see little ones looking for their stuffed animal quickly.
If they can snuggle up next to their stuffed animal, it can help them get through the night in peace and quiet.
Check prices and availability here
A night light can also help your child feel safe at bedtime. read our comprehensive night lights for your child guide | Top 15 & buying tips.
Cutest Little Dutch pacifier cloth: Pure Pacifier cloth Ster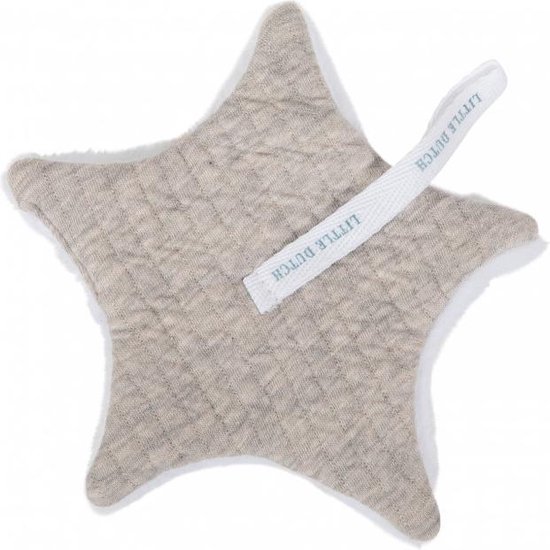 Always find your baby's pacifier easily!
The Pure Pacifier Cloth in the shape of a star is extra soft and feels nice. The pink pacifier cloth is nice to play with and has the shape of a star.
The teat can be conveniently attached to the pacifier cloth through the loop.
The front of the cloth is made of fine jersey and the back is made of super soft teddy fabric. You can simply put the cloth in the washing machine and wash it at 40 degrees.
Check prices and availability here
Cutest Little Dutch baby food accessory: Bandana Slab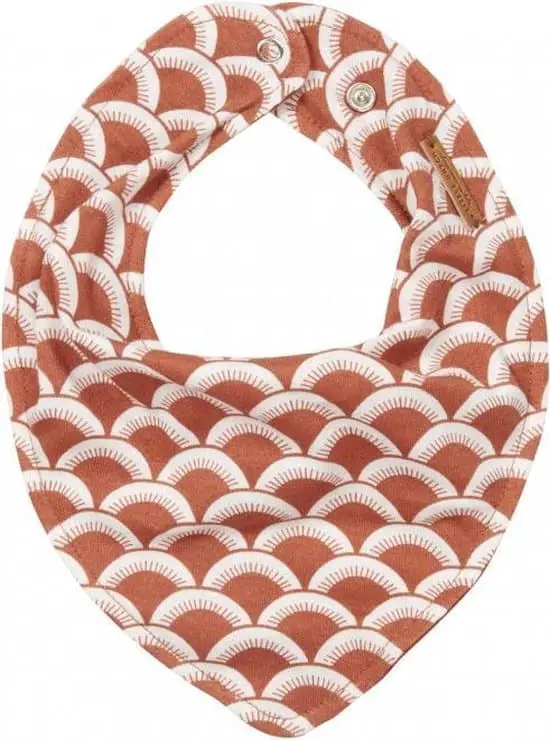 Ideal for during a meal or when teeth come through and your baby is drooling continuously. Make a mess as much as your little one wants, with the Bandana Bib.
You don't worry, because this bandana keeps your child's clothes nice and clean.
The bib is made of 100% soft cotton and feels comfortable for your little one.
You can adjust the bib with the press studs and it is machine washable.
Check prices and availability here
Cutest Little Dutch baby gym: Baby gym Shell Ocean mint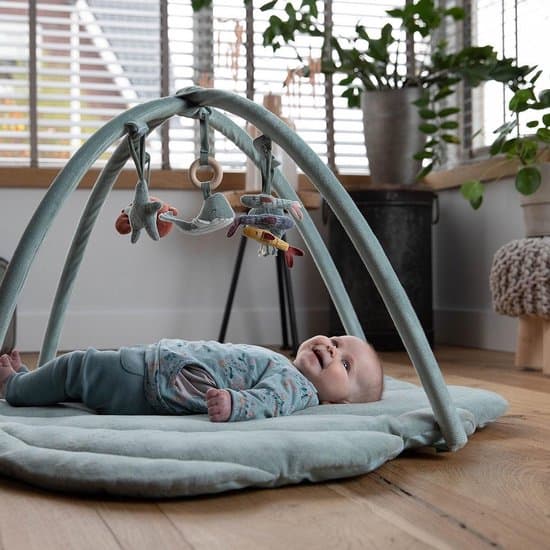 This soft, and thickly padded Little Dutch Baby Gym Shell is an elegant play mat in the shape of a beautiful shell.
It's a great baby gym, because the arches have toys of some underwater animals, such as a crab, fish and a whale.
Good for stimulating your baby's hand-eye coordination. Suitable age: from 0 to 6 months.
Read also: The complete baby gym guide | What to look for, 16 reviews, tips.
Best Little Dutch game: Hammer Tap Game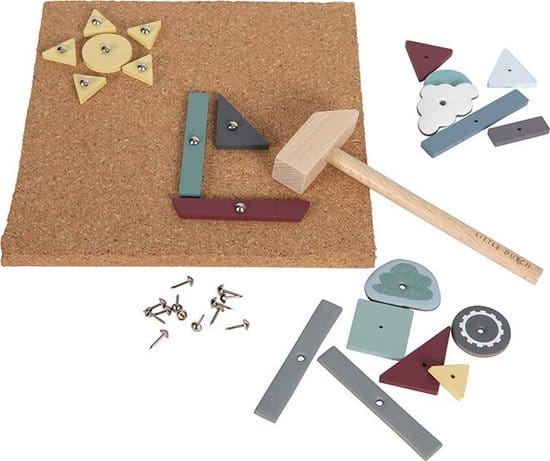 With this colorful Little Dutch Hammer Tap Game, your darling will happily hammer away.
The colorful game consists of a base of cork, nails, a wooden hammer and a number of figures made of wood and cardboard.
Your little one can attach all the colored pieces to the cork and thus create a figure, by means of a nail and the hammer.
Suitable for kids from 3 years old.
Check out the latest prices here
Best Little Dutch puzzle: Alphabet Puzzle Wood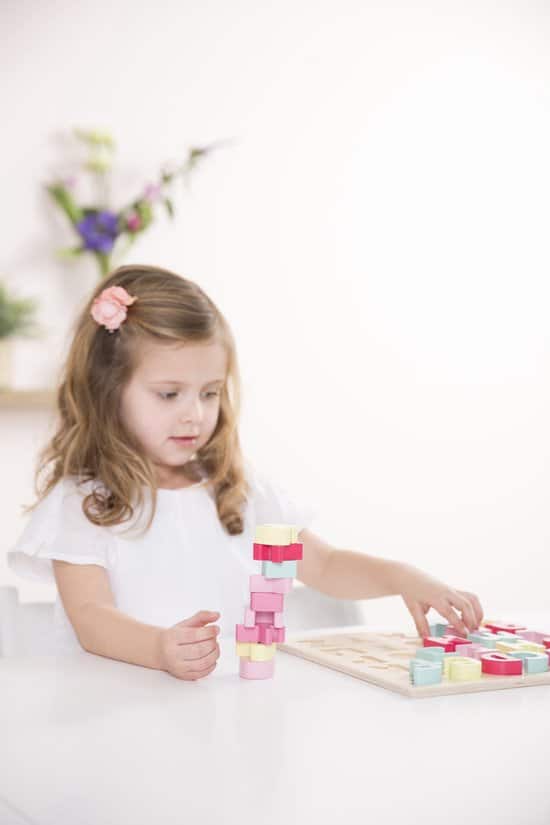 This colorful wooden Alphabet Puzzle with all the letters of the alphabet will not only help your little one to learn the alphabet, but also to form words.
Hours of fun for your toddler and toddler with the 26 letters, which all have a beautiful design.
For purebred puzzlers from 3 years old.
Best Little Dutch Autobahn: Houten Autobaan Pure & Nature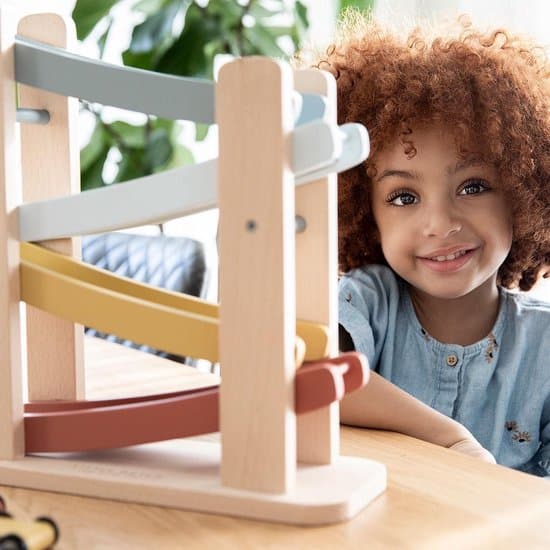 This beautiful Little Dutch Autobahn is made of natural FSC wood.
You get four cars, so the racing can start right away. Children will love to see the trolleys speed down.
Also good toys to train hand-eye coordination, and just great fun.
The motorway is finished with child-friendly water-based paint and produced in a socially responsible manner. A great gift for any child between 2 to 6 years old.
Cutest Little Dutch doll: Pop Rosa 35cm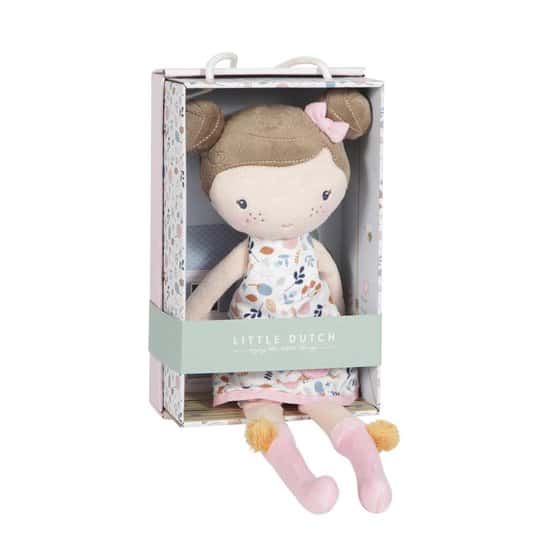 The sweet Pop Rosa from Little Dutch will quickly become the sweetest companion of your little one.
This soft doll lies comfortably in your arms, looks cheerful and sweet, and is completely safe for children from birth.
The doll comes in a beautiful box that can also be used as a house. It makes Rosa doll a beautiful gift.
Rosa is 35 centimeters high and made of soft natural fabrics.
Check out the latest prices here
Cutest Little Dutch block box: Wooden Block Bar Adventure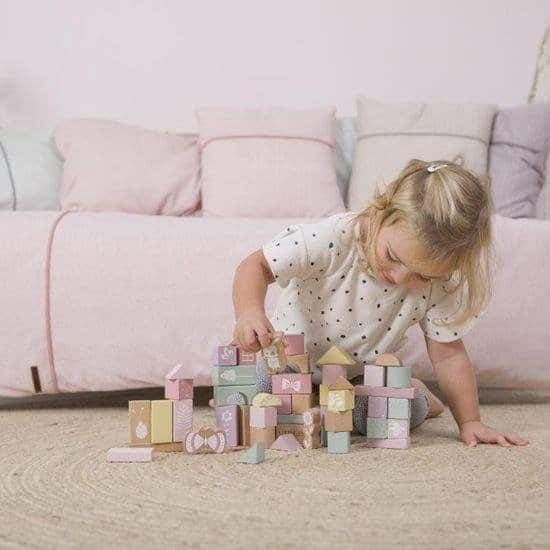 A block box is a must-have for every child. This cute little block barrel from Little Dutch will be a hit right away.
There are no less than 50 wooden blocks (enough to practice with) in, in sweet pastel colors and various prints from the Adventure collection of Little Dutch.
The blocks are large enough not to be a swallowing hazard, but small enough for small children's fists.
The block barrel is suitable for children from 2 years old. They can build and try anything, and what fun when the tower is knocked over!
The sturdy cardboard barrel can serve as a storage box, with the handy loops your child can carry the barrel back to its storage location.
Check prices and availability here
Best Little Dutch Fantasy Game: Toy Doctor's Suitcase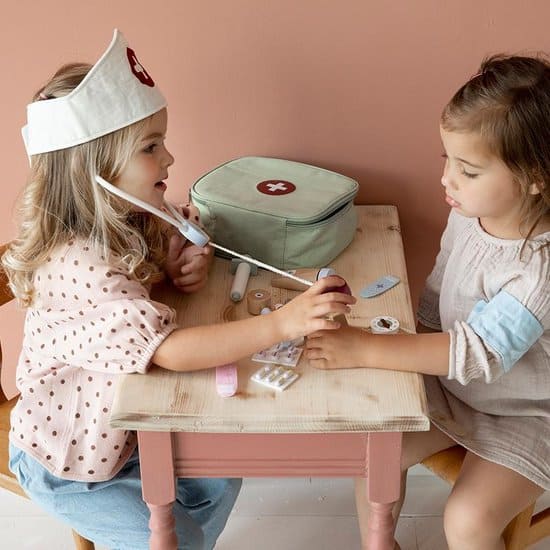 Nothing is more fun than playing doctor! Your child can play safely with this complete Little Dutch doctor's case.
The case is full of nice accessories, everything to take the temperature, check the heart rate, measure blood pressure and take care of the wound.
A wonderful exercise for your little one, and it makes a doctor's visit a lot less scary.
De suitcase is suitable for children from 3 years, and they will be able to play with it for a long time to come.
Check prices and availability here
Best Little Dutch wooden toys: Wooden Garage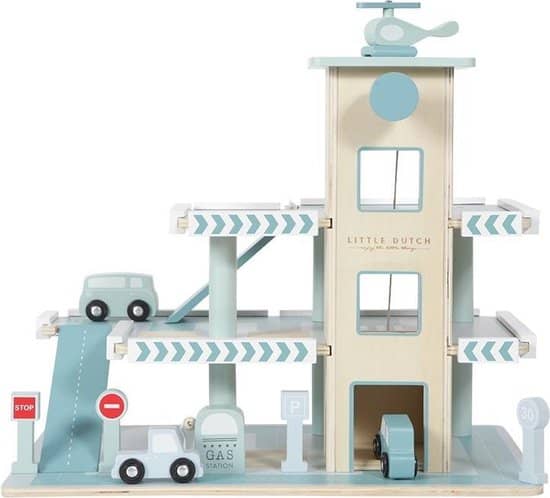 In this beautiful wooden garage there is a place for all your child's cars.
The car lift allows the cars to travel from top to bottom. Pay attention to the traffic signs, as they indicate how fast the cars are allowed to drive and where they are not allowed to drive!
The car garage also has a petrol pump. The garage still needs to be installed at home.
Wonderful toys for children from 2-3 years.
We love it because of the beautiful colors and beautiful design.
The cars that come with it can be parked nicely and there is even an elevator. The sturdy helicopter has its own platform on top of the garage.
Read all about it here how to clean wooden toys.
Everything you want to know about Little Dutch
Little Dutch is a beautiful brand. It is completely Dutch, and you can see that in the contemporary Dutch design in the toys and accessories.
Are Little Dutch wooden toys safe?
Yes, their wooden toy – made from sustainable wood by the way – is treated with a 100% child-friendly water-based paint.
Is Little Dutch a sustainable brand?
Yes, Little Dutch wants to distinguish itself by doing business in a socially responsible manner and by using good materials - such as sustainable wood.
They are - very important - also 100% child labor-free.
Why are soft cuddly toys great for little ones?
A soft favorite cuddly toy can be your child's best friend. No wonder the first thing your child asks for when he or she is sad is their hug. After all, the hug offers comfort.
Once children develop their imaginations, their stuffed toy often plays a part in their adventures too.
The cuddly toy eats a meal at the table, goes to bed or comforts them. This is an important aid in the social and emotional development of a child.
What materials does Little Dutch use for clothing and bedding?
They strive to use only environmentally friendly materials as much as possible.
All products are Oeko-Tex® certified. This is one of the world's leading textile labels that have been tested for harmful substances.
This way you can be sure that every part, so every thread, button and other accessory, has been tested for the absence of harmful substances and that the article is therefore safe for the environment.
Little Dutch: a beautiful Dutch brand
Our conclusion is that Little Dutch is a top brand from the Netherlands.
Our number 1, the Swaddle Spring flowers cloth is of course also made of super soft durable cotton. You just wash it in the washing machine.
The multifunctional Swaddle will come in handy anywhere, anytime when you have a little one! A beautiful maternity gift for a fair price, a unique Little Dutch item.
Just like that Little Dutch Adjustable Walking Scooter. This walking scooter is also of a high quality and painted with a child-friendly water-based paint.
Just like all other wooden toys from this brand, by the way.
Children often put a toy in their mouth, so we want to make sure that no toxins are present. All accessories have been specially developed with great care for every child and for every nursery.
The Little Dutch textile and clothing are safe and made of the best and softest cotton. All products are Oeko-Tex® certified. This is a leading label for textiles that have been tested for harmful substances.
All products of this great brand are also produced in a socially responsible and child labor-free manner.
In short, a nice and reliable brand.
In addition to Little Dutch, the Netherlands has more great children's brands. Find the 8 nicest Dutch toy brands at a glance!
Joost Nusselder, the founder of Speelkeuze.nl is a content marketer, father and loves trying out new toys. As a child, he came into contact with everything around games when his mother started the Tin Soldier in Ede. Since 2016, he and his team have been creating helpful blog articles to help loyal readers with fun play ideas.