I enjoy writing these articles for my readers, you guys. I don't accept payment for writing reviews, my opinion on products is my own, but if you find my recommendations helpful and you end up buying something through one of the links I may be able to receive a commission on that.
More information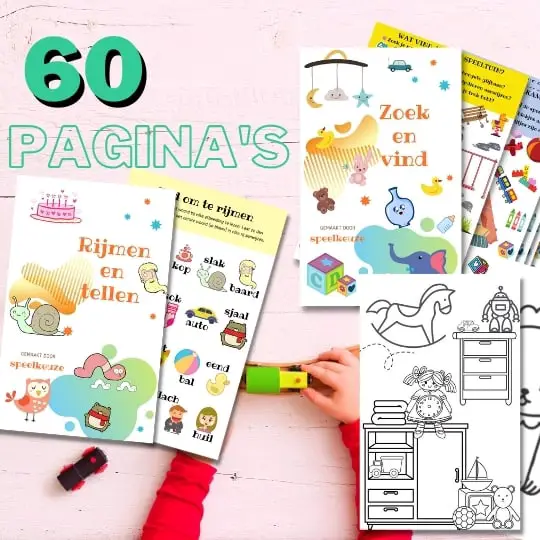 Always something to do for the holidays or rainy day?
Play Choice now has the ultimate activity book collection, with over 60 pages of fun coloring pages and educational puzzles.
Which child does not have a toy car in his or her toy collection? From trucks and racing cars to emergency service cars and electric cars with remote control.
Add a racetrack, a play mat, or a garage to your toy collection to be able to play and race every day with all your friends!
Fream! Race through the kitchen to the living room and back to the bedroom with your favorite toy car! Shift down on tight corners and go full throttle on straight roads.
Speed ​​past all other cars like a real driver!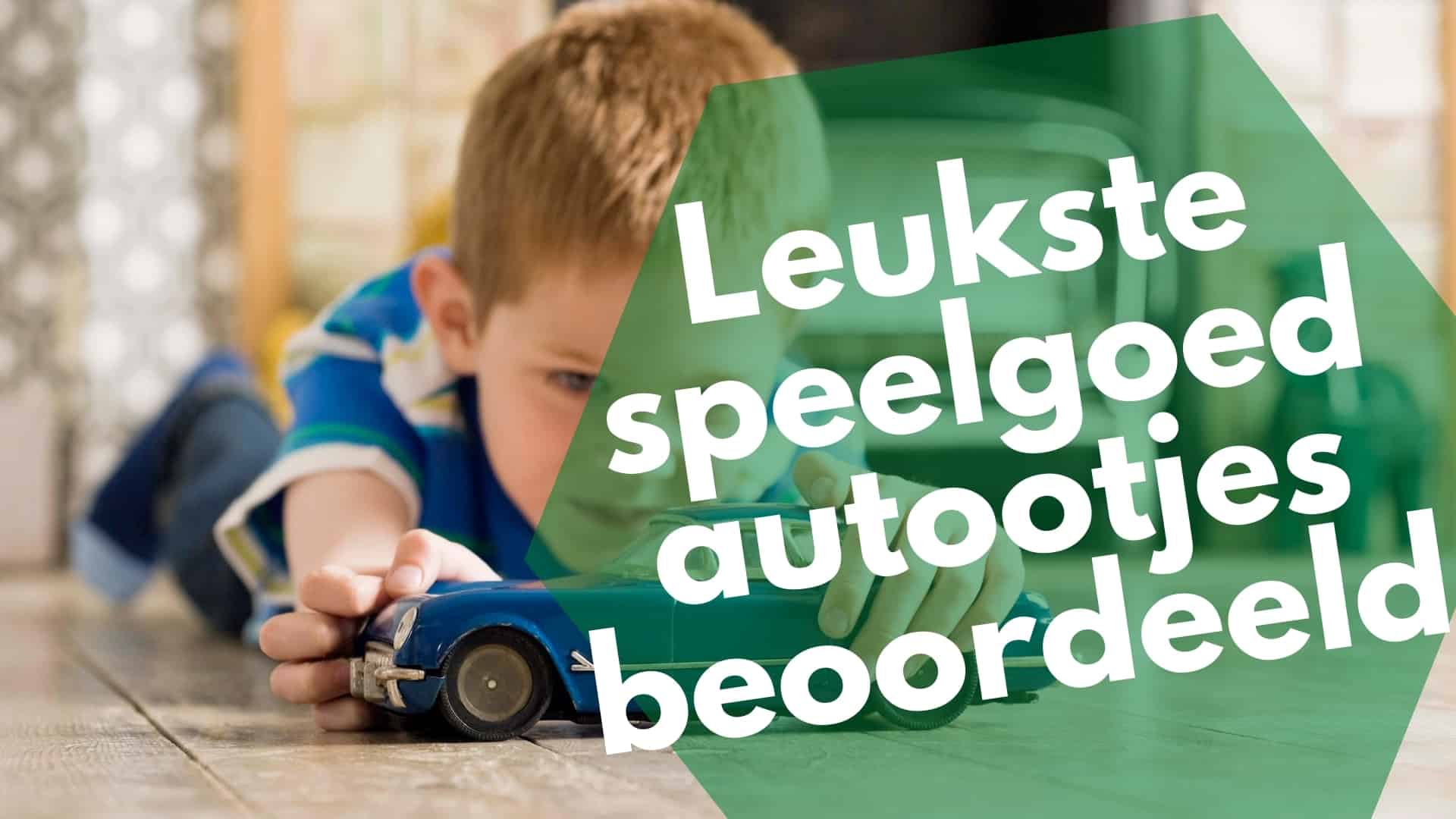 A toy car set is the perfect gift for car enthusiasts or small crack monsters. Do you drive a sports car, a passenger car, or perhaps an emergency service car?
I've taken a look at several cars and car sets, and the best part is to start with a set they can move forward with. In the test, by far the most was played with this Vtech Toet Toet car garage because your child can do so many different things with it, and who doesn't love emergency services?
The best car sets in a quick overview, then I'll dig deeper into each of these choices:
Best Toy Cars Reviewed
There is plenty of choice! Nobody is too old to play with cars!
Best toy car garage: VTech Toet Toet Auto garage
Welcome to the VTech Toet Toet Auto garage!
Ride with Teun tow truck on the lift and listen to the cheerful tunes! Move the lift upwards, the platform will then rotate and the vehicle can be brought to the parking deck.
If you press the flashing keys, you will hear cheerful songs and see beautiful colors. Is the car dirty? Then drive it through the car wash for a scrubbing.
The Toet Toet cars consistently get good reviews from customers who have bought them, and so on these reviews about this garage. Most buy it for the 1st or 2nd birthday of their child or grandchild and they play with it.
Some just say that it is a bit difficult to assemble, especially because the booklet with instructions leaves something to be desired. I had that myself a bit, but copying the picture was easy to do in itself.
Most indicate that it takes about 40 minutes.
The nice thing about the set is that when the cars drive over one of the special places, they make a certain sound. They do this by means of a number of buttons at the bottom that are pressed in that place or not.
For example, Teun makes a bubbling sound when he drives by the car wash. In this video I explained a little more about it:
You can also have the car serviced at the repair platform. Have you driven many kilometers and do you need to fill up on petrol?
Then you stop at the gas station! A super colorful play set for children between one and five years old!
Read more: everything about the best car garages with, of course, Toet Toet at number 1
Cutest toy car for your baby: VTech Toet Toet Cars Mickey's train station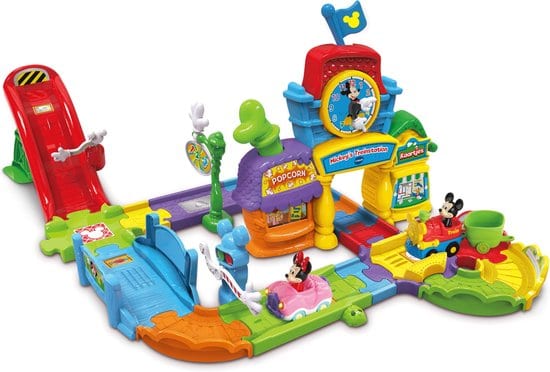 Everyone get in! With the VTech Toet Toet Auto's Mickey's train station we prepare for a pleasant train ride.
Go on an adventure with Mickey and play with the various movable parts. Mickey gives cheerful responses while playing.
The set is ideal for developing motor skills. The child can move the barriers with his hands, connect the wagon to the train, and push the hat of Goofy with his finger.
This Vtech Toet Toet set also receives rave reviews a 4.6 average on bol.com, especially for the fun and cute Disney design. The set is for younger children than the other Tut Tut cars.
If you already head it for your baby, he can fiddle with the cars a bit, and from 1 year they really start to get started with the job.
A negative review rightly indicates:
Nice set but misleading that Minnie Mouse car is included in the photo but not in the box. You have to order it separately.
Here Jace's Playhouse shows the set, I skipped to the part where the daughter plays with it:
The set will stimulate the imagination of every child! The set gives the opportunity to go down an entire course with the train. Hours of fun guaranteed!
Check prices and availability here
Best toy cars for your toddler 1 year: New Classic Toys Toy Vehicles Set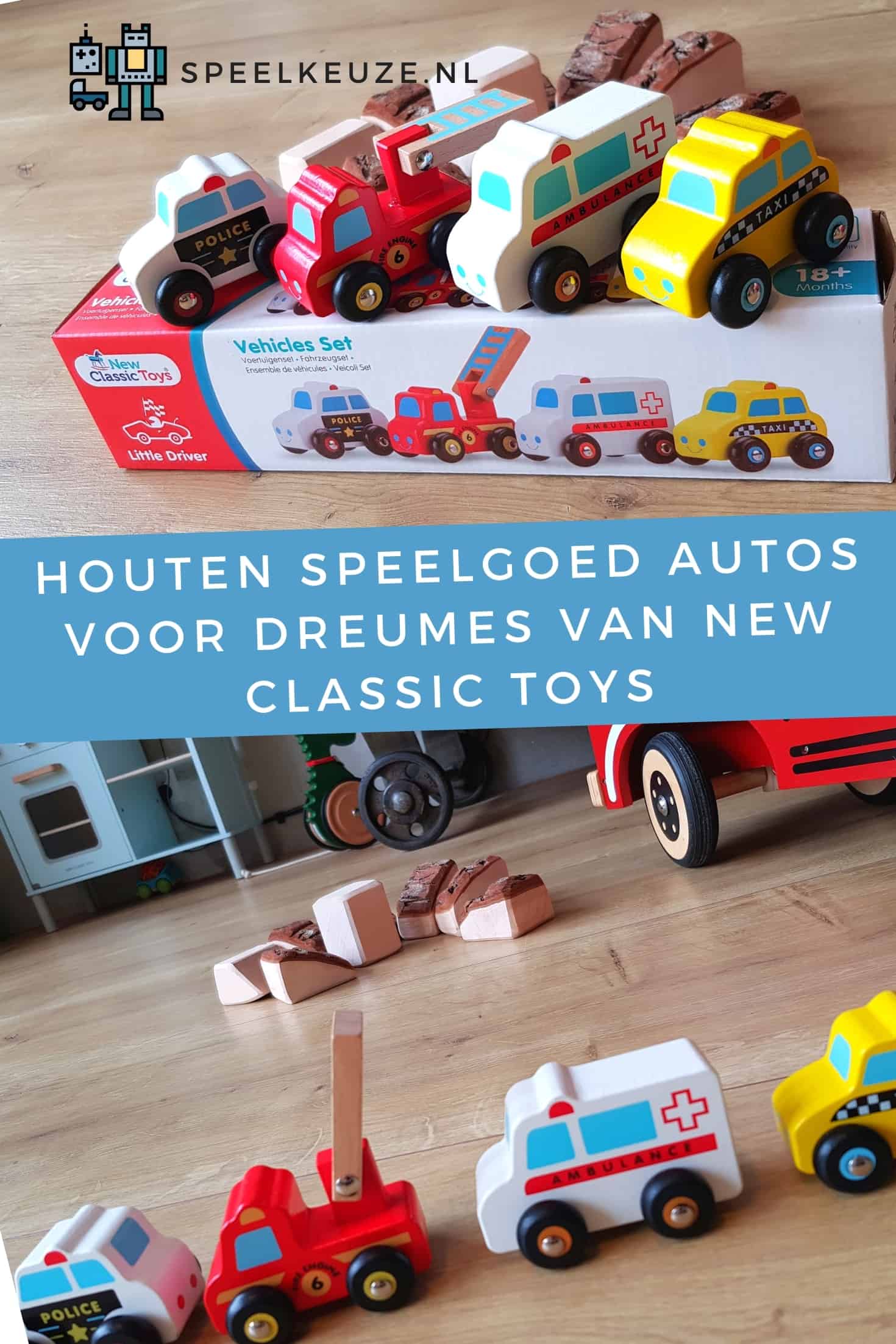 For the little ones among us, the New Classic Toys Toy Vehicles Set is a very nice toy set. The package contains four beautiful cars for the little driver!
You get a police car, fire engine, ambulance, and a taxi. For example, chase the crooks with the police car and extinguish a forest fire with the fire engine!
With the ambulance you take a sick person to the hospital and use the taxi to drop people off at their final destination. You can play all kinds of role-playing games with the various cars!
Well, why are they for your toddler?
They are beautiful wood and made with paint that is not harmful to put in the mouth and it is from New Classic Toys, a fun toy brand if you actually want to bring your child into contact with toys from the past.
They are quite large with large pieces so that a toddler can drive around with them.
It is really a very cute package and that's why my eye fell on it, quite nice to give as a present.
With four cars in a set and they say themselves from 18 plus months, that is of course the age of the toddler. I would say from about one year old.
They are all quite large and made of wood. The wheels are also made of wood and they roll quite well.
It is particularly suitable for flat surfaces because those wheels are also made of wood, for example a wooden floor or very low carpet.
For higher carpet I would not do it that easily, they just do not ride very well. and they also have low wheels namely.
What is included is a police car, fire engine, ambulance and a taxi.
After the emergency services, I think they still had room for a car and a taxi.
They are also great fun for later life to participate in your child's fantasy play with all the emergency services that can come to the rescue.
So for example for such a play mat (like one of these) with roads on it or for a city that they are going to make, so they are also cars that can actually be used from toddlers until much later in their lives.
The ambulance in particular is very large and massive. This was the one my son liked the most to grab and they're probably not really going to roll with it at first, at least my son didn't.
What they mainly do is with crawling (this how they learn) they move forward nicely and well then such a sturdy heavy car is made of wood and that very large is of course nice to carry.
Furthermore, they just look very cute with cheerful, bright colors and they have very happy faces on the front.
It's just a set of little wooden cars, but still a lot of people who rate them and give them a 4.6 on average, because it's such a solid and nice toy, and so someone said:
Nice to play with, especially for small children's hands, nice and light and well finished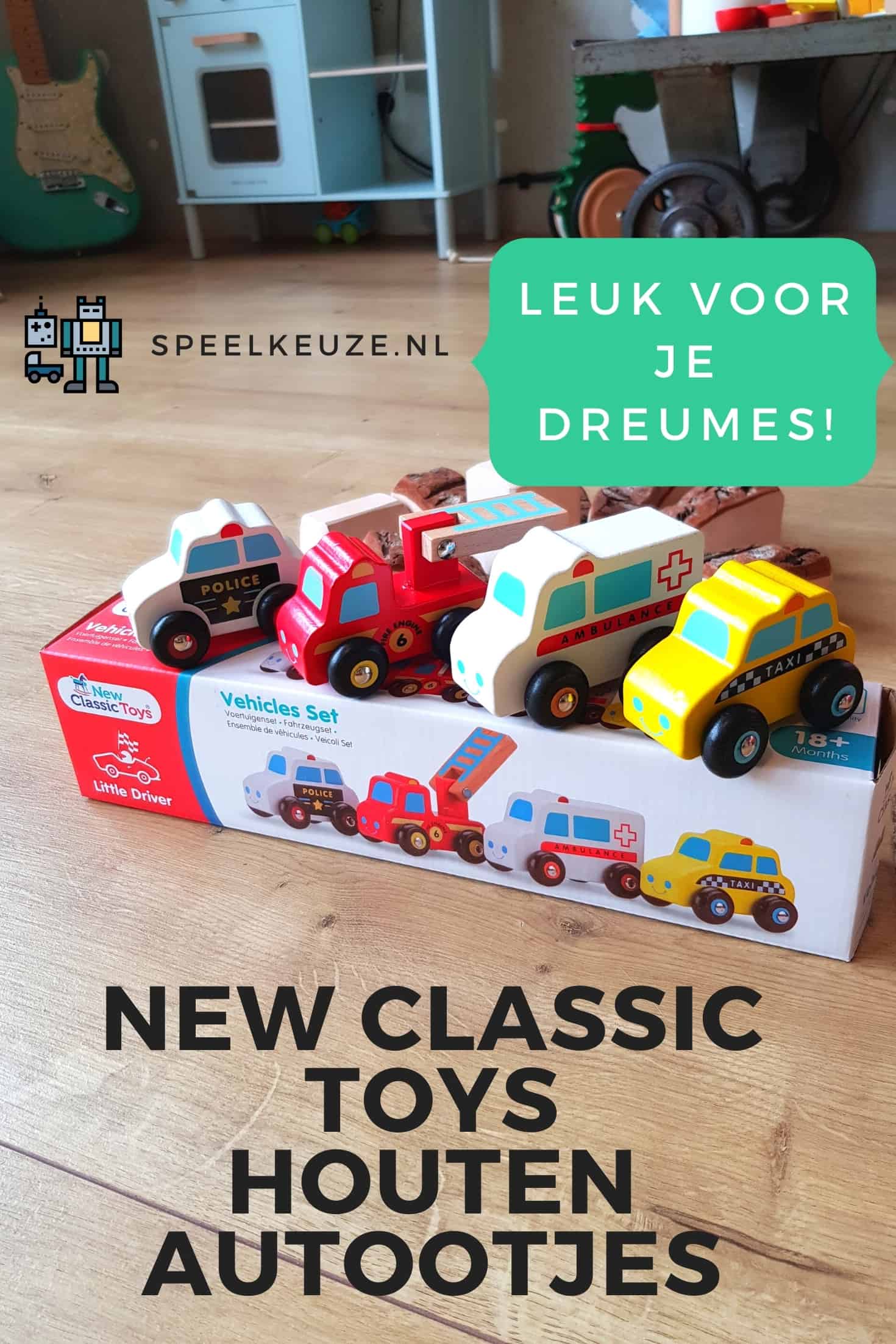 The cars are made of durable materials (wood) and can take a beating. Have fun with three other friends; so everyone has his favorite car!
The play set is suitable for children between the ages of one and four.
Cutest toy car for your toddler 2 years: Janod Story Set fire engine and firefighter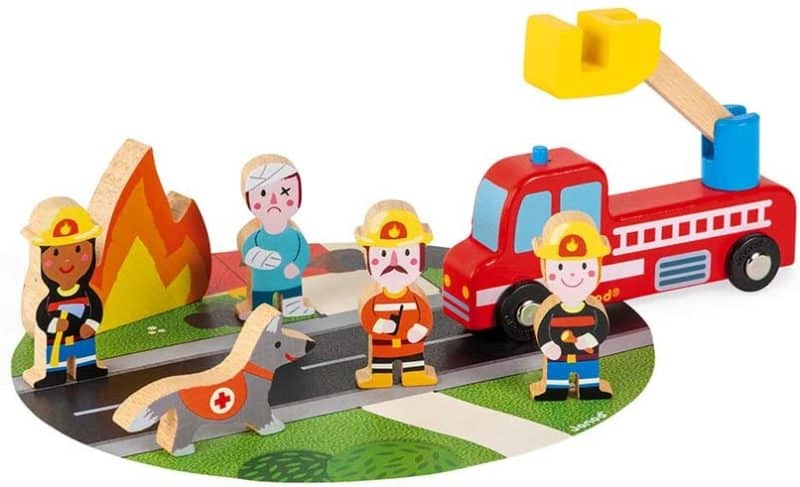 Little ones who find fire brigade stories exciting, pay attention! The Story Set - Fire Engine and Fireman is a cute toy for the little toddler.
With this colorful one set by Janod you get a firefighter and a fire truck, both made of wood. It is an ideal toy for small children's hands.
Are you the hero of the day and do you put out all fires?
Check prices and availability here
Best toy car with remote control: EXOST Mini Flip
Driving a car with remote control? That is also possible of course!
The EXOST - Remote Control Car is a super cool red racing car that you can play with both indoors and outdoors.
This race car can handle all obstacles, give it a try! The car is equipped with a two-sided drive system and works with infrared technology.
The toy is suitable for children from about five years of age. The perfect toy for the racing fanatics among us!
Check the most current prices and availability here
Read about radio controlled cars for slightly older children as well our article specifically about remote-controlled cars
Best pull-back cars: Scratch Set of 3
Who doesn't know them, the good old pull-back cars! With this Scratch Set of 3 Pull-Back Cars you get a racing car, a pick-up truck and a minibus.
Which car is your favorite? Choose a final destination and drive! Run out of gas?
Then stop at the service station for a refueling or to charge your electric car.
If your car has become a bit dirty, you can always use the car wash!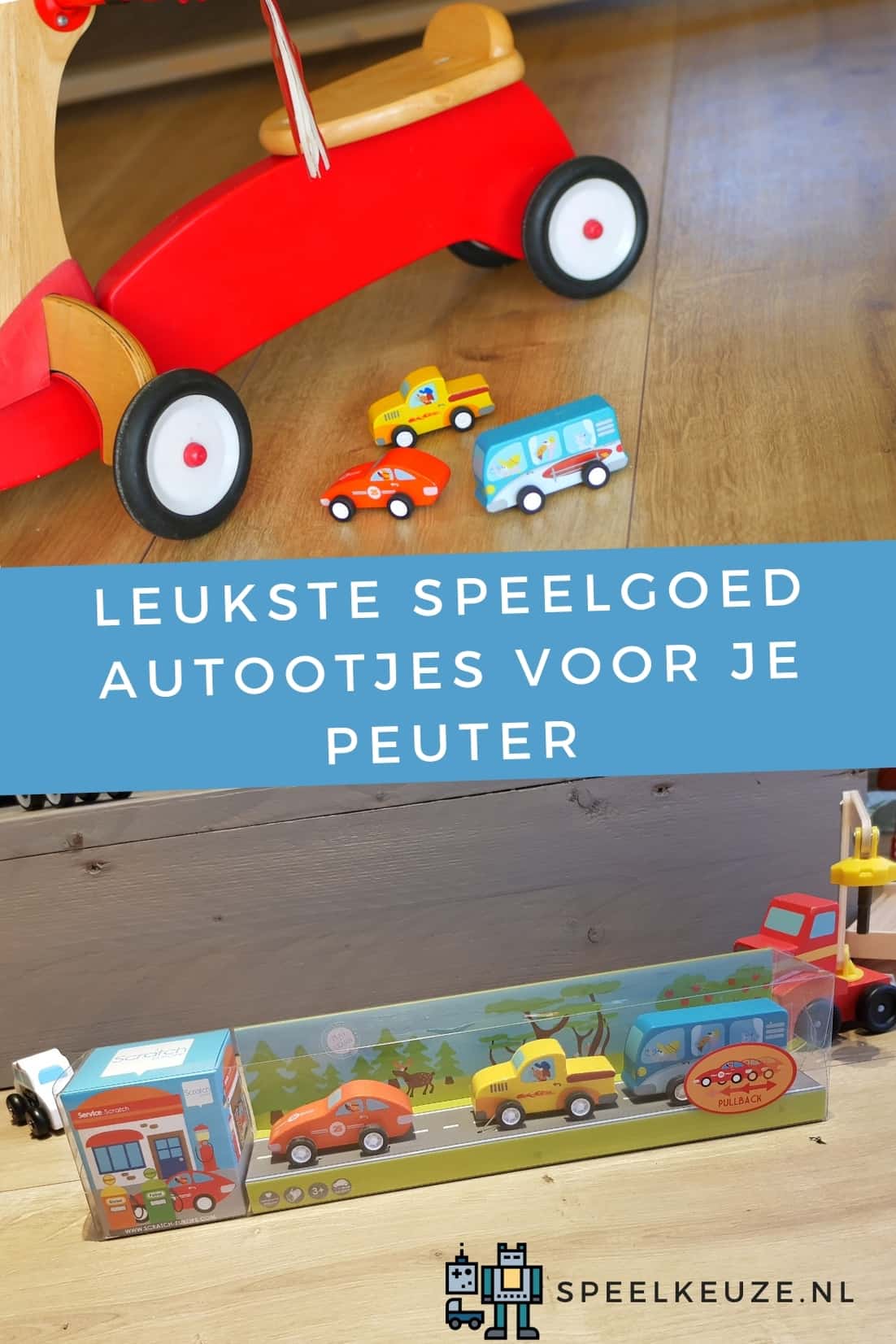 The cars are made of wood, metal and plastic and are suitable for children from the age of three. Have fun with your rides!
Nicest cheap toy cars for outside: Sanlebi Childom construction cars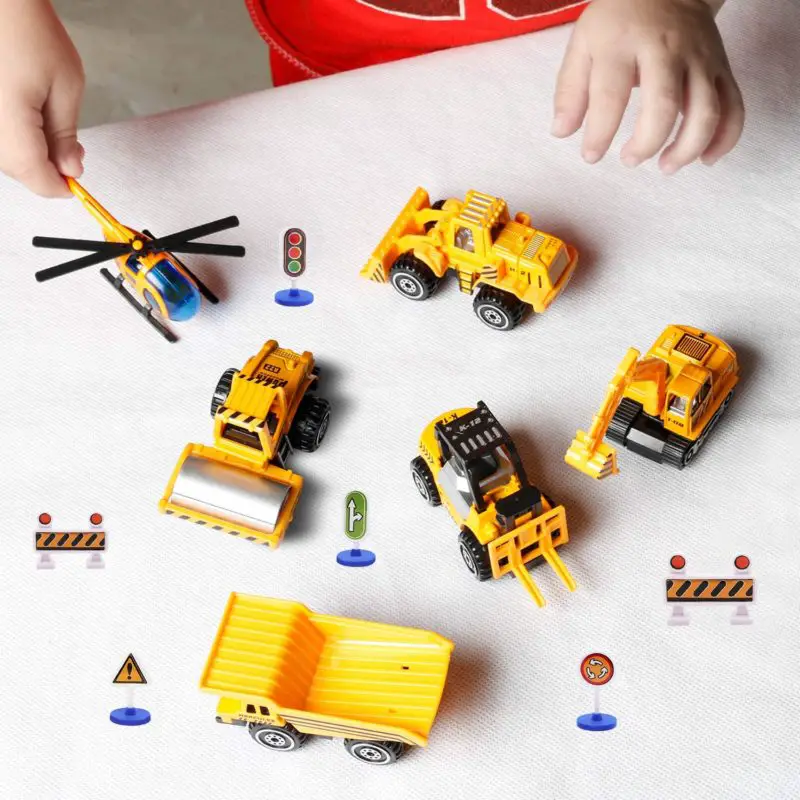 These cute, durable cars from Sanlebi are ideal for outdoor use, and of course also indoors.
These are very chic little cars, designed to be sturdy and made of metal.
According to the designer, the cars can be played with in various ways. They stimulate the imagination, because a child can play role-playing games with them.
Check the latest prices here
Best convertible toy car: PLAYMOBIL City Life Private jet with convertible
Looking for a toy car set including a convertible?
The PLAYMOBIL City Life Private Jet with convertible gives you the opportunity to fly around the world with a private jet with passengers and commander!
You can even take the roof off the plane. There is room for the pilot in the cockpit, and in the passenger compartment there is room for two Playmobil figures that can sit at a table.
Behind it there is room for the suitcases (nice to practice holiday packing with your child) and other luggage. The set includes a private jet, a convertible, and two play figures and a dog.
The set is suitable for children from 4 years old.
Also read: Bruder vs Playmobil, all the ins and outs about these two toy giants
Best toy camper: Robotime Modern
This Robotime Camper Van is completely handmade, in an environmentally friendly way! It is a special replica of a motorhome with unique details.
The set is made of wood and is suitable for children from 14 years old, but also very cool for adults. With 242 pieces you can assemble this construction set yourself.
The ideal gift for a birthday, for young and old! Fits perfectly in your bedroom, in the living room or the nursery.
Very nice to play with, but also a real addition to your interior!
Best toy Dodge Ram: Bruder Dodge pickup truck with horse trailer

The RAM 2500 pick-up is a heavy duty pick-up vehicle produced by RAM. This Bruder Dodge pick-up with horse trailer is durable and has legendary off-road capabilities!
The Dodge pick-up has a cab with four doors that can be opened and closed. The tailgate can also be opened.
Both axles have leaf suspension for supreme comfort and to deliver off-road capability. Thanks to the included handlebar extension, the front axle can be guided.
Here is the video from Bruder himself in which you can also see a bit how big he is. Made quite fun by the way, with stop-motion:
In the trailer you can place the beautiful horse (which is included!). The set is suitable for children from 3 years old.
except it horse (view more here), no other minifigures are included.
Best toy car that changes color: Hotwheels Color Shifters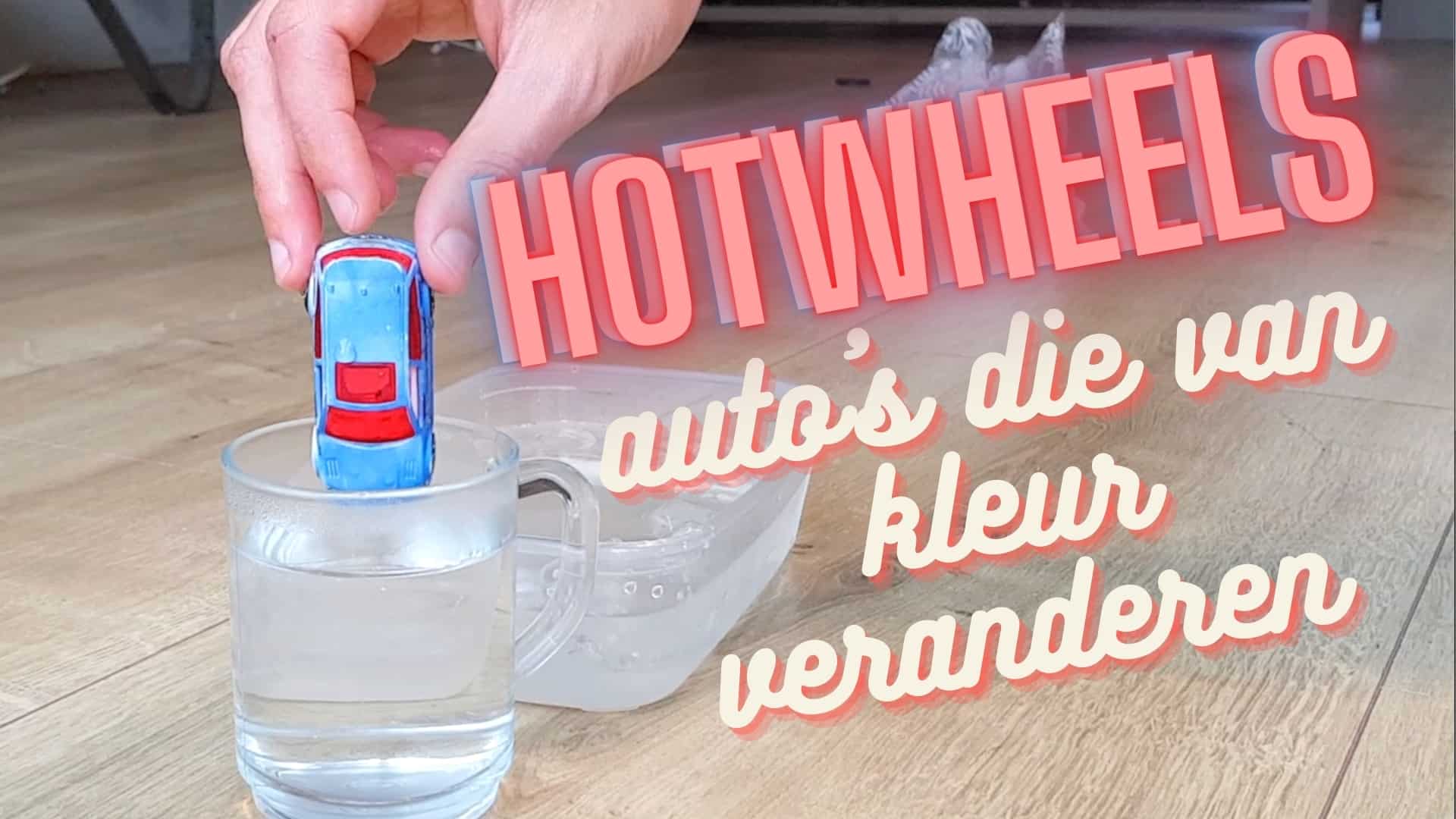 Hotwheels cars are known for being easy to drive on the floor and for being fast, but… you also have many different options.
That is why I am also looking at these Color Shifters from Hotwheels.
As a child I already had a car that could change color. You had toys for girls with dolls and things that could do that under hot and cold water, and for boys you had the cars.
That is why I had to include these Hot Wheels in the list of the best toy cars. The downside is that you don't know in advance which one you'll get, so if you're really looking for a specific kind of car, these aren't for you, and I got this race car when I ordered one.
Although the reviews on Amazon vary a bit, many customers like them anyway. Someone indicated that it doesn't work no matter what he tried, but most people can still enjoy playing it:
Exactly as advertised. I ordered three cars and luckily they were all different (thank you !!!) The kids take them to the bath with a cup of ice and enjoy the color changes.
Warm must be really very warm and cold very cold, otherwise it won't work. But for example in a warm bath is fine and then with a glass of ice water next to it.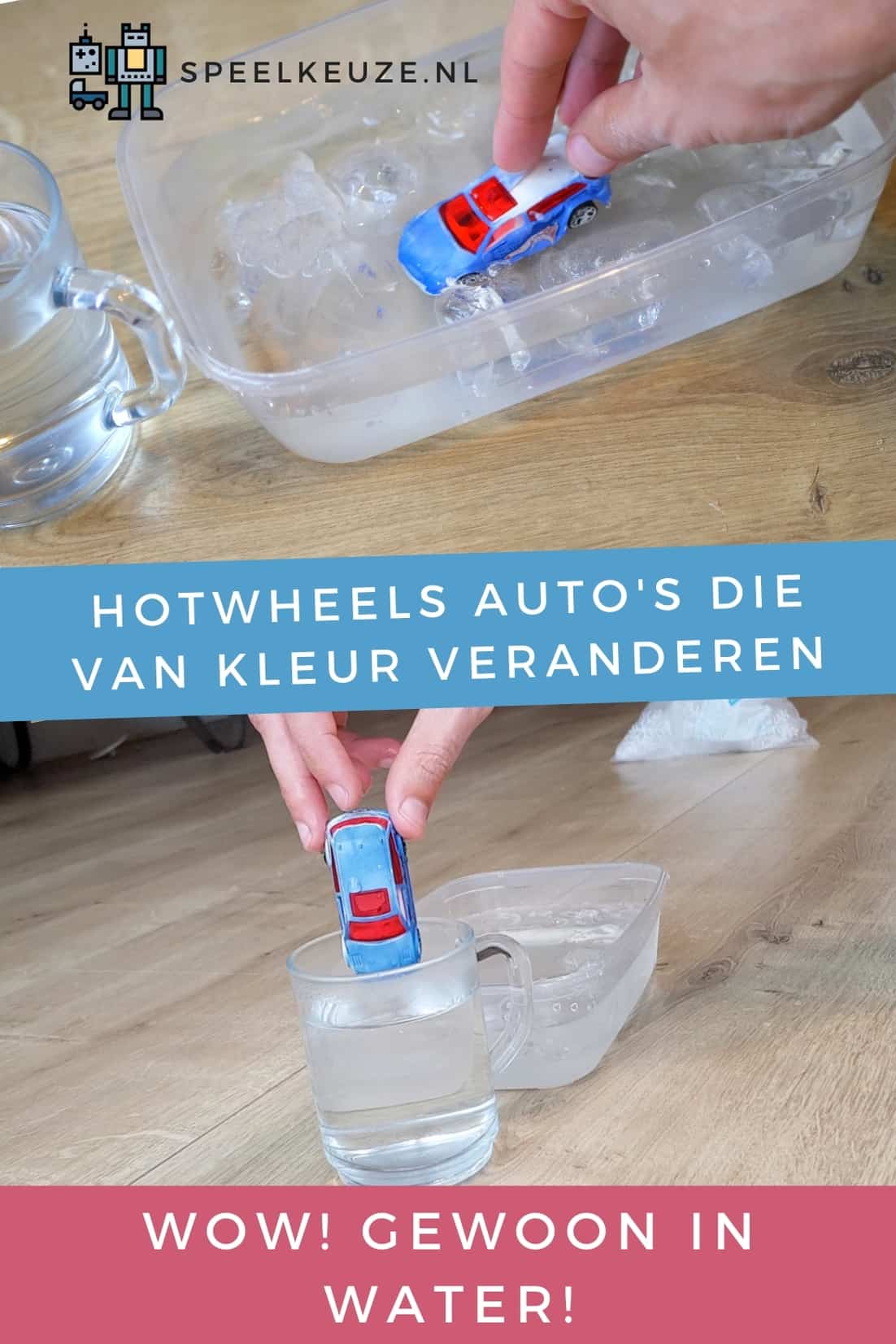 There are not many cars that can take a bath, so that is a welcome addition.
Here Peak Time racing shows how it works on a number of different models, I skipped the video to where you can see the color change:
Still nice to buy one or two of them.
The best toy car with an opening door: Rc sports car
The Rc sports car toy with doors open and closed is a radio controlled racing car, suitable for indoor and outdoor use. You can open and close the doors remotely.
You can steer the car forward, backward, left and right. The car also has LED headlights and rear lights.
The maximum speed is 12 km / h and the car is supplied with battery and charger.
Best electric toy car: Mercedes Benz children's car
We've only talked about small toy cars, but what about a car that you can drive yourself, but can also be controlled with a remote control?
The Electric car Mercedes Benz ML350 with remote control looks very nice and uses the latest technologies and safety measures.
The foot pedal allows children to drive forwards and backwards. By playing with the car, a child learns to develop spatial awareness, but also dexterity and fine motor skills.
Adults can take control and set the speed using the remote control. In addition to the car and remote control, the set also includes a battery and charger.
Customers give it a 3.5 out of 5 stars, and that is not so much because of the quality or whether it is nice, they indicate:
nice sound and I think it is a cool and beautiful car in appearance
But downsides are a number of times that it was not always completely received with everything to put it together.
It is really great once put together:
The car is white or black in color and officially licensed. Always use this toy under the supervision of an adult!
Best toy car that can be taken apart: Theo Klein Bosch Car Tuning Set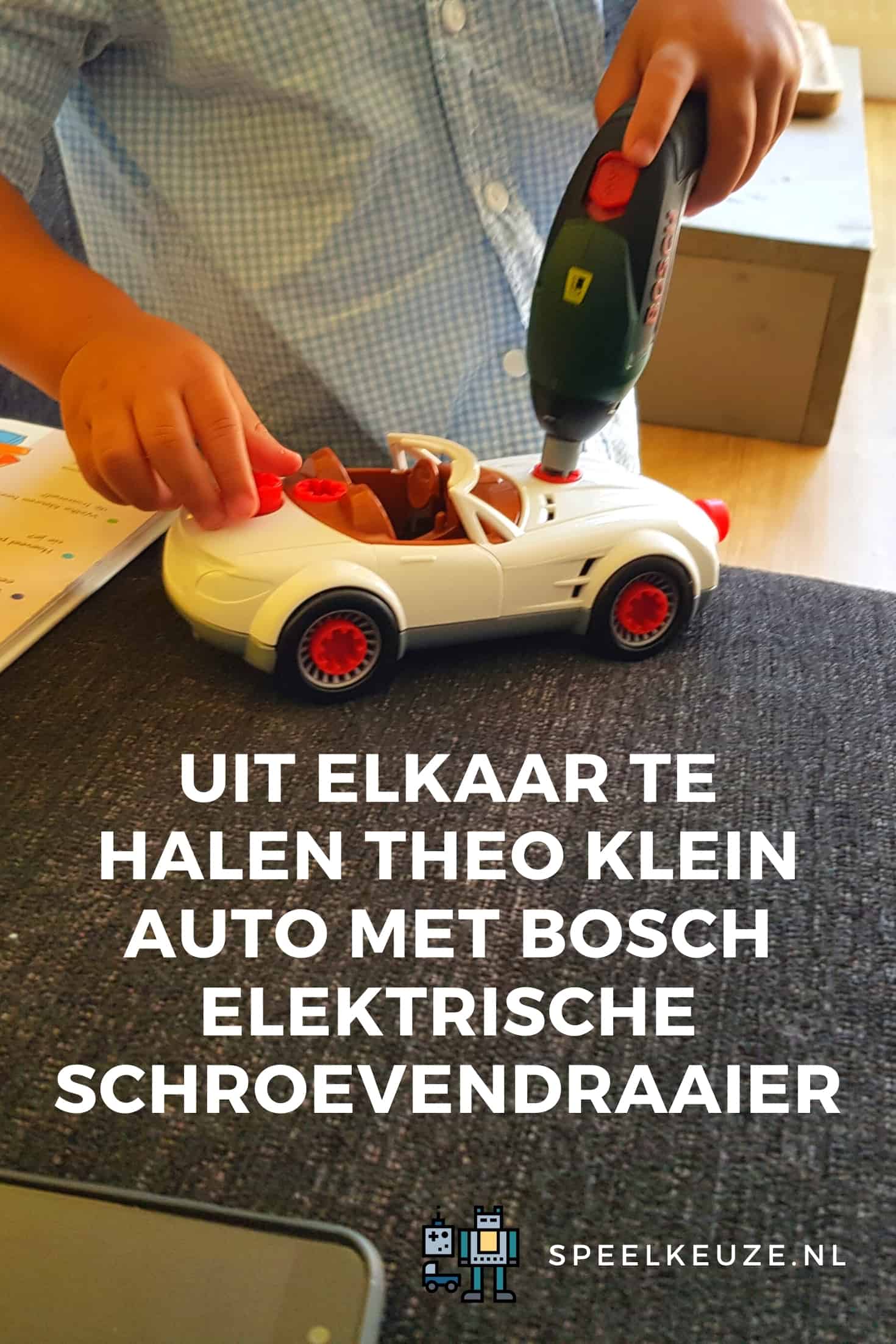 Are you looking for a car that you can build up and take apart again? Then the Theo Klein Bosch Car Tuning Set might be the perfect solution!
Using
the demountable car,
4 interchangeable straps,
3 interchangeable label sets,
the screwdriver
and of course the working Bosch electric screwdriver
you can assemble the car and then take it apart again, and do it as often as you want!
If you are looking for a fun car to assemble and disassemble with your child then this is one for you.
It is Theo Klein's car and they have a lot of nice cars and excavators and construction machines, but also kitchen utensils, of all different brands because they license them.
So they work together with those brands and for example they work together with Bosch to deliver this interesting construction project.
It can be completely disassembled, and it comes with a real working electric screwdriver that can turn both left and right to loosen and re-tighten everything.
The car is made up of all kinds of separate parts, so you also have separate wheels that you can use as spare tires and put on them, all those plates can be detached, so you can actually see exactly how a car is put together.
There is also a sticker sheet with which you can give those blue parts nice speed stripes, just like a real race car.
A very nice set from Bosch so that they can learn a little about how to work with screwdrivers and also with power tools, with the wheels and everything there is to a car to get to know them a bit.
Great fun to do with your child.
Here Just For Kids shows the unboxing:
Try it out for yourself first, and then help your friends assemble the car. This educational toy set ensures that a child develops building skills.
Best toy Ford Mustang: Majorette Muscle Cars 5 pack
Race in classic style with these classic muscle cars.
I think most people's favorite is the Ford Mustang, but if you have another favorite or just can't choose from these American classics, this set of 5 die-cast cars is for you:
Dodge SRT Viper
Dodge Challenger SRT Hellcat
Ford Mustang Vintage
F
Chevrolet Camaro
There are days when you get excited about toys your child gets, and no car collection is complete without the classic muscle cars.
And that is also the reason that I bought this one from Majorette. They are quite small but they roll very well.
I don't really know why it was so important in the past, you didn't really do anything with it, but those cars where the doors could really open, they were just the coolest. And this sturdy set of cars has that too.
The details on the inside and outside are pretty cool, you can look on the inside and the steering wheel, seats and everything is there. With each of these cars, the doors open a little differently or a little less wide.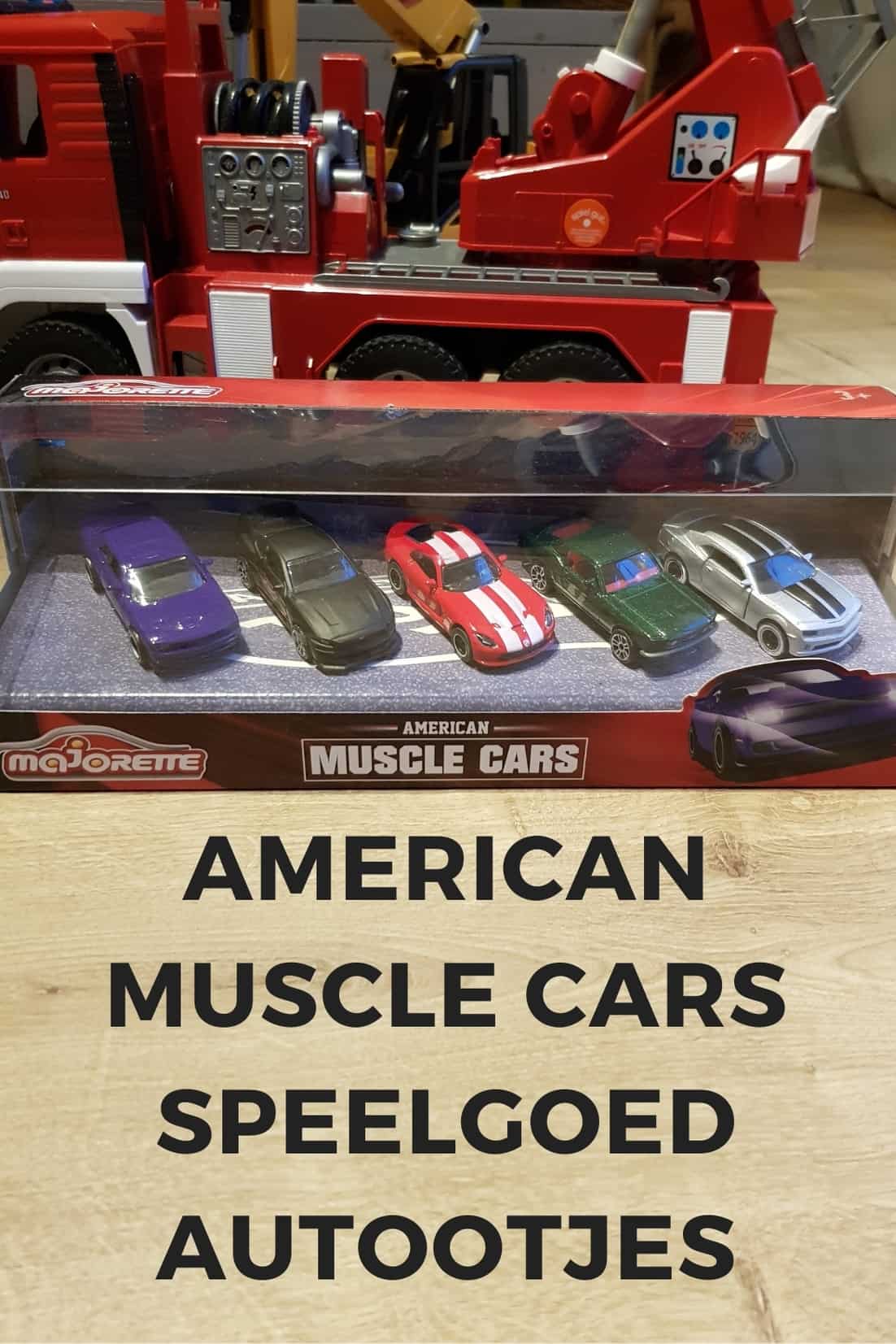 Some doors were rough in the beginning, but if you have played with them a few times then it is already a lot better. Just a nice set to have to actually play with your child or just let them get started themselves.

Here is Chasing Diecast Cars where they show this gift set, I've fast forwarded to the point where they show the cars so you can get a little idea of ​​how big they are and the material:
Best toy excavator: Bruder Cat 02445/02446
Does your little one love excavators too? The Bruder Cat is guaranteed to be a hit! It is a super sturdy excavator that you can also control well to dig up sand or stones.
He gets a whopping a 4.7 out of 5 stars from more than 30 reviews and everyone is talking about the sturdiness, and it makes a nice gift, says one of the customers:
Bought for a friend's 4th birthday. Never seen a child so happy with a toy. Immediately went to the park. The thing is incredibly strong. Everything works, the complete sandbox has just about moved.
It is quite a large excavator, this one from Bruder.
This is the caterpillar model "CAT" and it is quite a bit bigger than I expected when I got it and that is also nice for my son to play with.
It is really very extensive and there is quite a strong arm. My son is still young but can now operate it by hand just by grabbing the arm and moving and digging.
Fortunately, he can understand that quite well, because I saw a few videos on the internet of someone who very deftly made him dig with the lever on top by manipulating him in a certain way.
Here the toy factory shows how to operate it:
That looked a bit too difficult for him, so I was a bit worried about whether he would like this.
But he is really crazy about all the excavators (2 years old) so he has a big one outdoor excavator that I have reviewed here before
and he really likes to ride it.
Something like this Bruder is of course much easier to handle and also nice to play with indoors from time to time, although it can also be used outside.
It has very sturdy wheels with which it can drive through the sand and the nice thing about the device are all these pneumatic tubes for the arm.
It's a pretty sturdy construction and each part of the arm moves separately, so it can go very high, it can also be lowered and you can click the arm into place for easy driving.
You also have a handy slide at the bottom of the tube with which you can secure part of the arm.
It can still move back and forth and dig but it does not go all the way up with the arm.
As soon as you click it open again, you can also move the lower part of the arm again, so that gives you more freedom of movement because you can fasten or release it.
The machine is made of plastic but looks very sturdy. The top part can rotate 360 ​​degrees and it clicks into place in the center.
To make that easier, there are two legs on either side that snap down and lock it in place, along with the slider on the front that can also be secured.
In this video I show exactly which parts you can move:
Bruder is a German company and are actually known for such realistic excavators, construction machines and... tractors like this and they have licensed all major brands.
In this case Caterpillar, but I believe they also have John Deere, a well-known tractor company and they have a lot of nice sets for your child to play with bulldozers or dump trucks and in this case a excavator.
Check prices and availability here
Best toy car with sound: Bruder fire truck with revolving ladder
Come to the rescue with this Bruder Fire Truck! With the fire brigade you can save people! Turn on the siren (which makes a real sound) and let everyone know that the heroes are on their way!
They have a few models but this one is actually a lot of fun because you can really do everything with it.
Of course it has a high crane so that is great fun and you can do up and down then and it can also stretch very far with the tray that can tilt.
This way dolls can also be put in. Unfortunately, the description is not very good so you really have to find out for yourself what exactly can be opened and what not.
The best thing is the long hose for spraying water, really a fire hydrant hose. There is also a ladder that can also be removed and you can hang it at the back of the crane so that dolls can climb on it.
What my son really likes is that he can make four sounds, so it is as if he really comes to the rescue and extinguishes a fire.
Furthermore, the front can be detached and then you can actually see what is in it under the hood in such a car.
A lot of Bruder toys are mainly made to be quite realistic so they really looked at these kind of fire trucks to make them as realistic as possible so that's actually kind of fun to see.
There are also some less fun things about the car and that makes it a bit more difficult to play with and that in itself is not a very big problem, especially if you have older children.
But my son is slightly older than 2 and he gets frustrated that it doesn't work right away, for example with that high crane that you can pull up by hand, which is not the intention because you actually have to move up and down by turning the lever.
But it does not go down, it is quite stuck so down you really have to turn it with the knob, which is very good because then it stays in place but for my son that is quite, difficult he must really discover it and it cannot do that very well.
In total he comes quite high, higher than my son himself.
Another disadvantage is that the hose is made of some kind of rubber-like stuff and that's exactly that stuff that really attracts dust and dirt that you have on the floor. For example, we have long-haired cats and everything comes to it.
In the end, it's not that bad if you just clean it a little now and then, but that's one of the things to be aware of if you have a house with pets.
One of the things that I only found out later, because that was not mentioned at all on the website, is that he can actually spray water.
There is a cover that can be opened and underneath is a reservoir that you can fill with water. That is especially nice in the summer of course to take outside to spray, and he can spray quite far.
With the pump you can first pump it up a few times and you actually have to pump the water pressure on it. It's a bit of a classic fire engine as they might have done in the old days.
With more than 50 reviews, it is one of the most popular fire trucks on bol.com and with good reason.
Because it is so real, kids can feel like a real firefighter and, just like me, some people like to give it a little earlier to children before their 3rd year in order to get to know their next development phase:
My two-year-old grandson is so happy with it, he plays with it a lot. and it stimulates his imagination.
Here I show it:
With this beautiful play set you get a sturdy fire truck that produces light and sound. It works on batteries and the set is suitable for children from about 3 years old.
Check prices and availability here
Best toy car with big wheels: Spin Master monster jam monster truck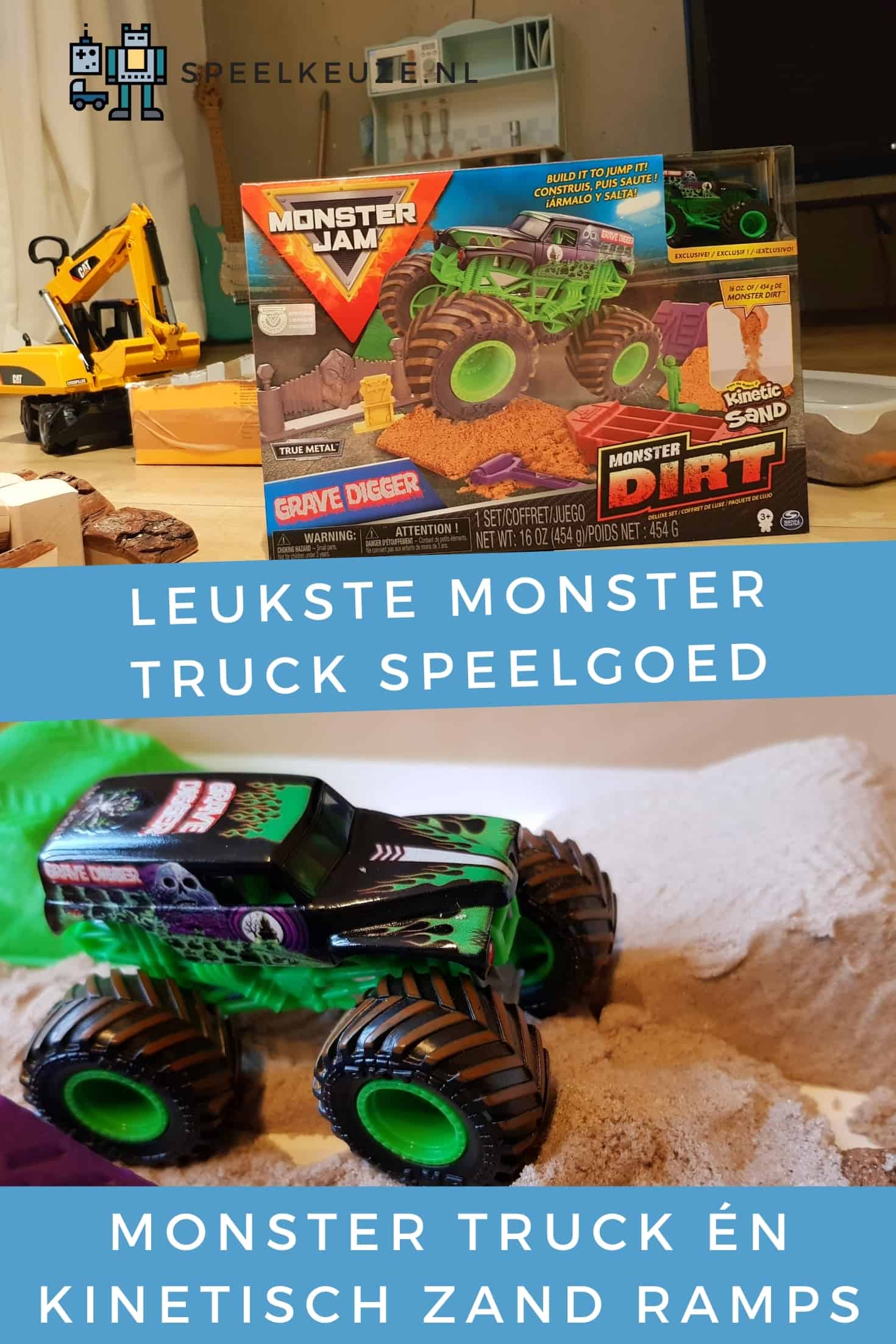 Wow! This Hot wheels monster jam monster truck is very impressive!
This starter set gives you the opportunity to build your favorite Monster Jam truck and then race it.
There is even a ready-made ramp that you can use as a ramp or to perform crazy stunts. You also get 227 grams of kinetic sand with the set that you can drive over and build the ramp.
The Monster Jam truck is detailed and has dirt-stained tires. This makes the look of the truck even more real!
Here's MonsterJamOCD with a complete explanation:
We bought the Deluxe set with 2 ramps and some small things, here you can see the unboxing and demo:
It's the perfect starter kit for a speed champion who likes huge, tough trucks!
I only found the downsides that there was not so much kinetic sand, we were lucky ourselves so we could experience the second disaster, but otherwise there was not even enough to fill both ramps.
And maybe you want to buy a second truck to be able to race too, because what is Monster Trucks without Monster race…
Check the latest prices here
Also read all about it kinetic sand sets if you want to supplement the car with even more sand
Best toy car emergency services: 2-Play Police Ambulance and Fire Department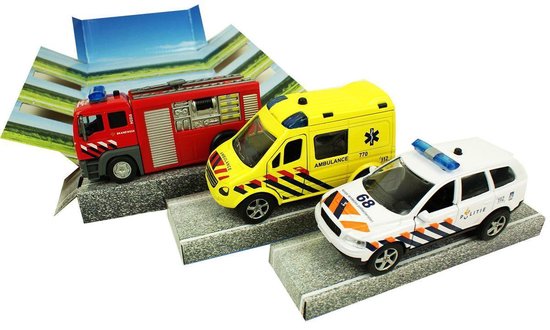 Do you ensure safety in your place of residence? With the DIE CAST Emergency Services Set AMBULANCE and POLICE you can come to the rescue if needed!
They even have sound so everyone can pull over and let them through until everything is safe! The set is suitable for boys and girls from 4 years old.
They get a 4.2 on bol.com which is a really good rating and people like the quality of the cars and the sounds. Yet also encountered a few caveats.
For example, one customer had the following:
Nice cars, but the flashing light of the police broke quickly
And another rightly noted the following:
Nice toys, just a pity and special that the fire engine is not made of metal
All in all, a very nice set that your child can play with endlessly, and which he will never get tired of!
Best Hot wheels set: Hot Wheels Corkscrew Crash - Race track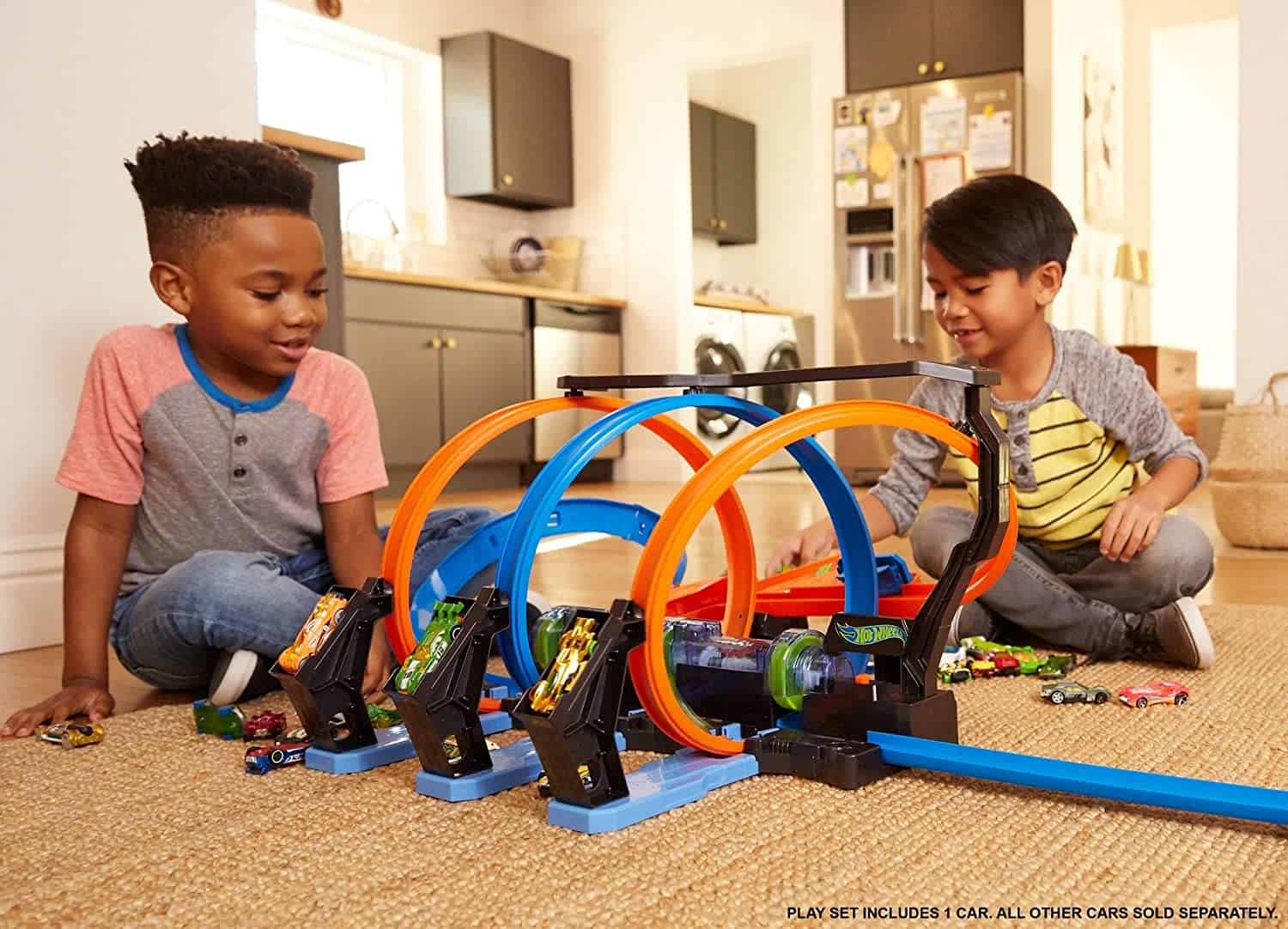 Do you love speed and action? The Hot Wheels Corkscrew Crash – Racetrack (here's a few more), which has a unique spiral shape, makes it possible to shoot cars across the track at tremendous speed!
The triple looping is challenging, and there are 3 crash zones and 3 high-speed boosters.
By playing with this set you will test your skills and problem solving skills when you launch the cars without crashing them.
The launch must be timed to prevent the cars from ending up in one of the crash zones.
Here are Baby Gizmo's two guys showing it off:
The set is suitable for one to two players and for children from 5 years old. A downside is that you only get one Hot Wheels car with the set, and that is not very nice so you actually have to get several, or already have one.
On Amazon it has 4.5 stars from more than 700 reviews, because they naturally sell it all over the world, also in the Netherlands now. You do have to be careful with which cars you already have, as one customer indicated:
My 8 year old son loves this. They watch the cars run around the track again and again and try out new cars here and there. Some cars do get stuck so be careful not to use bigger hot wheels, and it is quite noisy, but they have fun with it.
However, it is a challenging and exciting set!
Best iron toy car: Clayre & Eef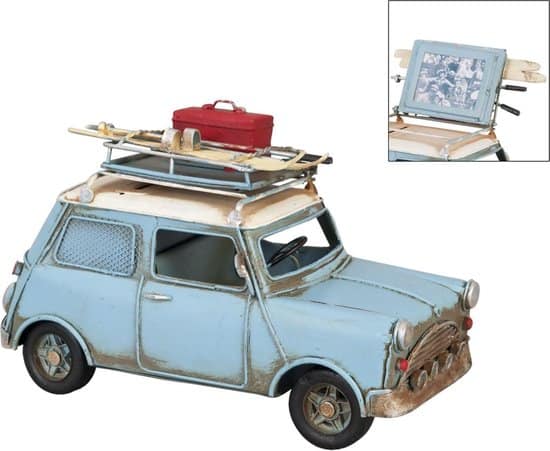 How about a nice, vintage car? De Clayre & Eef | Iron model car is a blue and white English car that carries a surfboard and a suitcase on the roof.
The car is more for decoration, but can also be used to play with. If you open the roof rack, a picture frame will appear!
Best toy car with trailer: Melissa & Doug magnetic truck-mounted crane made of wood
The Melissa & Doug Magnetic Wood Truck Crane with Vehicles consists of six parts and includes a red loader with magnetic army arm, a car transport trailer and four magnetic wooden cars.
The four cars all have a different color, namely red, blue, yellow and white and each has its own number. In this way, a child learns to count, sort and group and playfully stimulate fantasy.
I had already written about it here with the nicest wooden toys as wooden toy car, that the magnet (like this magnetic toy) could have been a little stronger.
That is really the case because it becomes very challenging to drive the car while holding something.
But it is such a fun and cute set and my son is completely full of it. In this video I will tell you a bit more about it:
Best toy car on solar energy: Maanrover Building kit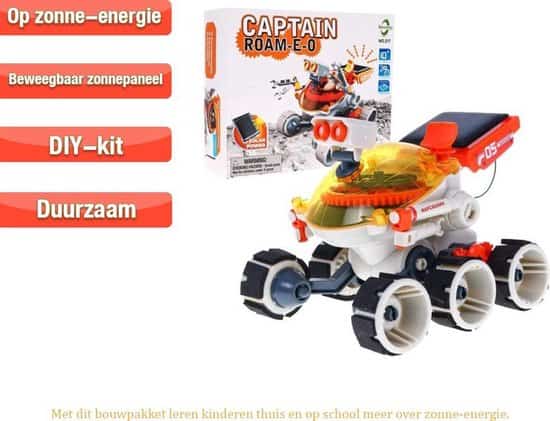 WOW! This Moon Rover - DIY Kit - Solar Powered is really cool! With this DIY package you can assemble your own lunar rover.
Of course there is no electricity on the moon, so this lunar rover works on renewable solar energy.
This way, a child also learns more about solar energy and knows that batteries actually pollute the environment. The perfect package also for technical lessons at school!
Alternative energy sources are increasingly important in this world. That is why it is essential to introduce children to the energy of the future in a playful way.
The lunar rover has a colorful appearance and a movable solar panel. The toy is suitable for children from 10 years old.
Here you can see what's included in the set and how to build it, really for 10+ unless you want to do most of the work yourself:
Check prices and availability here
Most comprehensive Lego Ferrari: Creator F40 10248
An option to buy another package where you also assemble a car is the Creator Ferrari F40 package.
This package costs a lot less and is therefore expensive, but you also get real value for money with this package.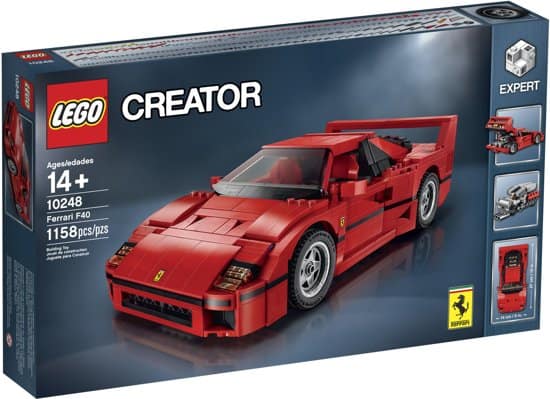 Instead of the Ferrari F1, this package lets you build your own Ferrari F40 - a sleek sports car with a variety of movable parts, including tilting headlights, a hinged tailgate, opening doors and a hatch at the front with a luggage compartment and tools underneath.
In addition, the car features a detailed V8 engine, door handles, printed windscreen, steering wheel with Ferrari logo, two red racing seats and special rim decorations.
The car will eventually be 8 cm high, 27 cm long and 14 cm wide.
The large Ferrari F1 is a fantastic scale model measuring 52 cm long and 18 cm wide.
View this F40 here
If you want to make a combination with another package, consider other scale models from LEGO, such as the Technic Mack Anthem.
You can assemble the trailer truck with 2.595 parts, but you can also rebuild it into a Mack LR waste collection truck.
This so-called 2 models in 1 package therefore has the option to break down everything after building it and make something completely different.
The truck with trailer will be 83 cm long, 27 cm high and 18 cm wide.
The Mack LR is over 58cm long, 19cm high and 17cm wide, and over 33cm high with the forks and container up. In terms of sizes, it fits perfectly with the Ferrari F1.
Because it concerns a 2 models in 1 package, your child has endless fun with this package.
You can get it for € 119 via bol.com and it is suitable for children from 11 to 16 years old.
Do you prefer to stick to scale models of racing cars? Then you can always consider the Racers Lamborghini Gallardo package.
With this package you can build a yellow Lamborghini Gallardo LP560-4 on a scale of 1:17.
You have the option to build this car with a roof or have the roof disappear in the luggage compartment; the 'spyder' version.
You can make a nice combination with the Racers Ferrari Truck package.
This pack includes a Ferrari F1 car, a Ferrari truck that can hold that car, five minifigures and accessories.
The cars you build with the Garage package also fit in this Ferrari truck, so with this expansion you can have different racing cars transported by the truck.
Another option to get an expansion is to purchase LEGO City.
With, for example, City Straight Road Plates and Crossing or City T-Crossing and Bight (which unfortunately is not available at the time of publication of this article) you give your child the opportunity to race on a road with the just built racing cars.
You can also go for the Lego City: Weigh Play Mat for the same effect.
Why is playing with Ferrari LEGO not only fun, but also good for your child?
LEGO offers your child the opportunity to develop many skills. Skills he/she can put to good use later on.
In addition to fine motor skills, concentration, creativity and spatial insight are also developed.
The Ferrari packages are large and therefore may be overwhelming for your child when unpacking.
Just imagine assembling a package of more than 1.000 parts.
Most adults are shocked by that too.
By coming up with a system together, organizing the pieces and using the instructions together, you spend time together and your son or daughter can learn how systematic thinking works.
This will help with all kinds of jobs in the future.
Parents may need to hold back a bit - don't go too fast, have patience and don't go on 'sneaky' at all when your child is already in bed ..!
And LEGO is of course very smart to create scale models of racing cars.
Not only does every racing enthusiast want to have such a car, it also keeps children interested in building and playing with LEGO for longer.
This makes parents and children very happy!
If your son or daughter prefers to play with the racing car Lightning McQueen from the movie Cars, read our articles about Duplo Cars.
Conclusion
Playing with car sets is much more than just fun!
It also helps children during the healthy development of motor skills, problem-solving skills and stimulates imagination and creativity.
As you may have read, there are a lot of toy car sets out there.
From simple cars to wooden ones, electric and controllable cars or even toy cars that work on solar energy!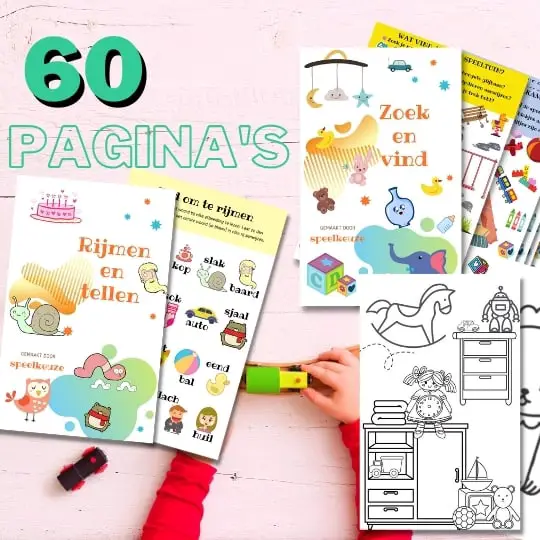 Always something to do for the holidays or rainy day?
Play Choice now has the ultimate activity book collection, with over 60 pages of fun coloring pages and educational puzzles.
Joost Nusselder, the founder of Speelkeuze.nl is a content marketer, father and loves trying out new toys. As a child he came into contact with everything related to games when his mother started the Tinnen Soldaat in Ede. Now he and his team create helpful blog articles to help loyal readers with fun play ideas.