I enjoy writing these articles for my readers, you guys. I don't accept payment for writing reviews, my opinion on products is my own, but if you find my recommendations helpful and you end up buying something through one of the links I may be able to receive a commission on that.
More information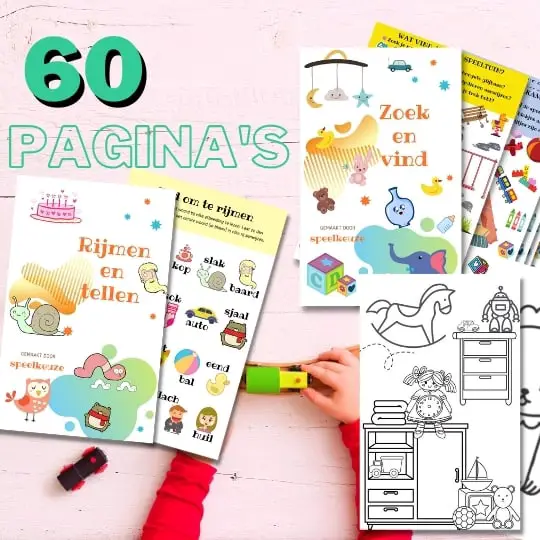 Always something to do for the holidays or rainy day?
Play Choice now has the ultimate activity book collection, with over 60 pages of fun coloring pages and educational puzzles.
A camera can no longer be ignored in our everyday life. It captures all kinds of fun moments, which you can bring back at later times.
Our children are also completely absorbed in the hype of taking photos. Of course they also want to use the latest gadgets and be just like mom and dad.
Children also want to be able to photograph their fun moments. But how do you introduce a child to the world of photography?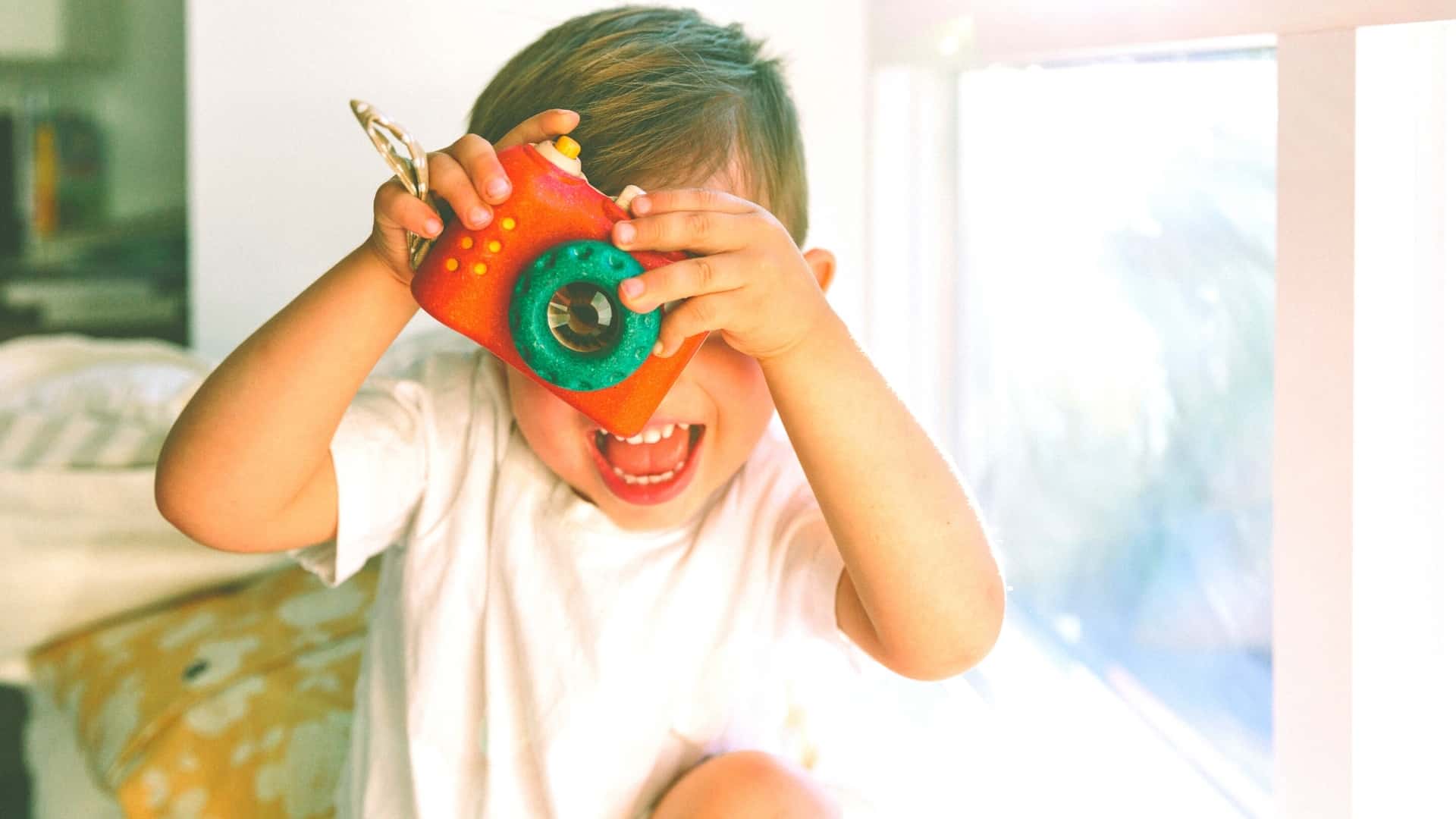 How do you bring out the little photographer in them in a playful way?
In our opinion, children under a certain age are certainly too young and clumsy to operate a professional camera, which may have cost you a fortune and cannot be very safe in the hands of a 10-year-old.
However, what is a solution for a small enthusiastic photographer to be is a fun toy camera. There are plenty of kids' cameras that you can find online right away.
Every child will definitely go wild when receiving such a beautiful gift and they will immediately try the camera.
With a children's camera, your child has freedom and he or she can experiment with the basics of photography.
They learn how to take pictures and what to look for when taking pictures.
And it is a very new and good experience that you bring to your child.
In addition, there are nowadays toy cameras for children on the market that go much further than just taking snapshots.
For example, it is simultaneously a watch with a pedometer, or it can be used as a motion sensor to "monitor" the children's room.
We will also discuss some of these.
The nicest toy camera we have found is the Silvergear Digital Children's Camera Blue and this is simply for sale on Bol.com.
The great thing about this child's camera is that it is very simple to use and it is not too big for a child's little hands.
Moreover, you can take real photos with it. How cool is that! You wouldn't think so if you look at the playful design of the product like that.
It is also ideal for very young photographers from 3 years old.
An alternative that we also had in mind was this Janod Camera with sound.
We have this option at number 2, in case you as a parent would think that your child is really not ready for a "real" toy camera.
This wooden camera gives your child the impression that it is really taking pictures because of the sound the camera makes.
We looked at several options before picking out our favorites. Below our top 5 list.
5 best toy cameras reviewed
Best Children's Digital Camera: Silvergear
Really working children's camera with a simple compact design.
Very lightweight so ideal for on the go. Includes USB cable and 42 stickers to decorate the camera.
Suitable for 3-8 years.
This digital toy camera we think the best choice because it is a sturdy device.
It is easy to use and specially designed for children between 3 and 18 years old. And the best part is, you can experience full-fledged photos!
Very thoughtful design
The designers have put a lot of time into the design of the camera, you can immediately see that with the product.
It has a sturdy extension where children's hands can grip the camera well.
The chosen colors give the camera a fresh and cheerful look. Very attractive for children to be involved with.
With such nice colors you don't easily lose sight of the camera.
Child-friendly yet a real camera
The camera is also easy to use by any child. It has the basic functions it can get started with.
In principle, every child can use such a camera themselves after an explanation from his or her mom or dad.
The simple design is straightforward and does not have too many options and buttons. This makes it ideal for a starter camera for your child.
You want to please your child with such a fun toy, but you don't have to become a camera expert either.
This camera certainly meets this requirement. It does not require much text and explanation and that is certainly a bonus for a busy parent.
Ideal for on the go
Due to the compact design, the camera is easy to handle and it is also very light.
It fits in every backpack or every mum's bag. You can easily take it with you everywhere to record every new adventure.
Your child can easily view the photos taken on the LCD screen. It is a very nice activity for your child to explore the world in this way.
To observe is to learn
The toy camera is not only fun, but the child learns to observe and study the things around them in a playful way.
The hand and eye coordination is certainly stimulated with this device.
The child will learn what is far away and what is near. It will develop a sense of direction, light and dark and shapes.
In short lots of basic educational skills and at the same time a lot of fun.
Easy to transfer to the computer
And once your child has created his or her "artworks", you can also transfer them to a computer.
The camera comes with a corresponding USB cable, so you can save the nice photos of your child on the hard drive of your computer.
You could also use the USB Adapter Stick for this. You transfer the beautiful memories from the Micro-SD card that you can place in the camera.
These are not included, but are not that expensive anymore. These here are nice options, for example.
This way you can see the beautiful creations of the child on a larger screen and present them well to the photographer.
If you want to score even more as a parent, you could print the best photos. We are sure that the child will be super proud of his or her work.
And admit it, don't you?
A real camera for your little photographer
We really thought at first that this toy camera could just take "fantasy pictures". While it can still capture the real thing all this time.
The designers have really done a good job in that respect, because you really want to believe when you see the camera that it is only a toy camera and not a full-fledged camera.
Includes fun and useful accessories
Another thing we noticed about the Silvergear Digital Kids Camera is that it comes in a solid color and a set of 42 really nice stickers.
These can be pasted on the camera by the little artist to cheer up the device.
So your child can go his or her own way and cover the camera with the beautiful stickers however he or she wants.
The children's camera comes in the soft colors blue-yellow and pink-yellow and you also get a cord for wrist attachment or that you can put around your neck.
Check prices and availability here at bol.com
Best wooden toy camera: Janod Camera with sound
Hours of fun with this fantasy photo camera for children. The camera is made of wood, has buttons and a viewing window and makes a clicking sound.
We chose this nice wooden camera because it is a suitable alternative for the parents who may think that their little one is not ready for a real camera yet.
This Janod toy camera with sound is therefore perfect for the real little ones who are not that handy yet.
Very nice design with wood
The toy camera has a very cheerful design and resembles a real photo camera.
The camera also has buttons to press and a viewing window, so that the user gets the feeling that he is really taking pictures.
When the child presses the buttons, the camera makes the sound as if a picture had been taken.
This stimulates the child's imagination and the child will have hours of fun.
Nice price / quality ratio
Price is certainly also one of the factors we looked at. This is certainly worthwhile for a first camera.
The investment is low and you get a nice toy for it.
The toy camera is also made of wood, so you can safely assume that it is durable and will last a long time. Definitely recommended!
Best smartwatch camera: Kidizoom Smartwatch DX2
Smart Watch for children that also takes photos and even videos.
Color touchscreen with analogue and digital time display and 3D display and no fewer than two built-in cameras.
De VTech Kidizoom Smart Watch DX2, number 3 in our list, is also an alternative that we have looked at.
It is a small and compact device and you can easily carry it with you everywhere, because it just fits on your wrist.
A smart watch camera with nice options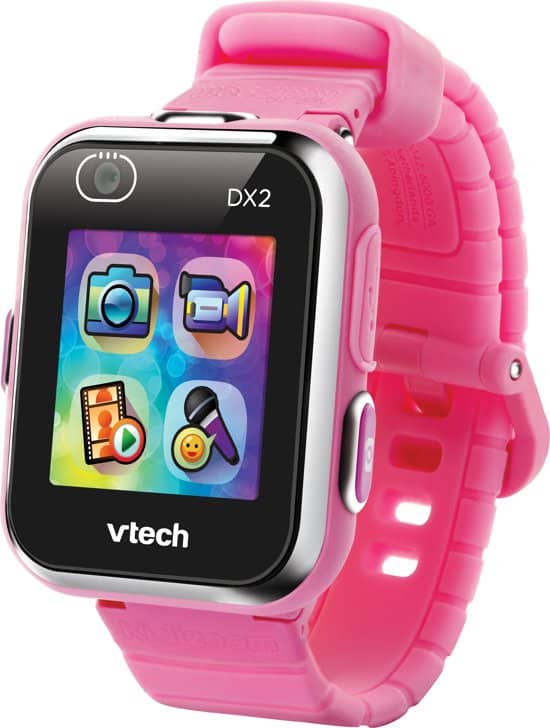 (view more images)
It's super useful for kids who can read on a watch all the time.
De SmartWatch has a touch screen and a built-in camera that allows you to capture special moments.
You can edit the photos by placing frames, effects and filters in front of them.
What is also handy is that this VTech Smartwatch comes with 8 built-in games. Your child has hours of fun everywhere with this.
Moreover, you can also download more games via [email protected] Park, VTech's games website.
We think VTech is a nice brand, with good quality toys and gadgets for children. For example, we can also recommend the VTech Storio children's tablet, here you can read an extensive review of this tablet.
Even more great features
This smartwatch also has many other nice functions such as a voice changer, stopwatch, alarm clock and a calendar.
This way your child can digitally keep track of his own appointments and homework.
The price of this multifunctional camera is a bit high. But not really surprising for the many technological options it has.
The camera is very suitable if you want to teach your child to tell the time. Not only will your child enjoy it, but you will also learn from it. And that is a big advantage!
This smartwatch is from the brand VTech and is intended for slightly older children between the ages of 5 and 11 years.
Best baby toy camera: Vtech Peek-a-boo camera
This is a baby camera and perfect as a first camera for your small photographer, suitable for an age of 0,5 to 3 years.
The colors are fresh and the camera makes nice sounds.
Babies also like to play with a camera. For this target group VTech has the VTech Baby Peekaboo Camera.
This camera is a toy camera with which you cannot take real photos.
This option is of course not necessary for the smallest photographers. But to keep your sweetheart from 0,5 to 3 years busy, this toy camera is a lot of fun.
Child-friendly design
The camera has bright colors and useful options for the young child. The baby can turn the ring on the camera or slide the play switch back and forth.
When he or she does this, he or she hears nice sounds and phrases.
The camera also has a funny puppy that jumps up when you press the shutter release.
Furthermore, the camera has a sturdy handle that is suitable for small hands from 6 months.
Conclusion
In principle, the options that we have selected all have something fun and something educational in them.
Our number 1, the Digital Children's Camera Blue, is not only ideal for beginning photographers, but your child can basically grow up with it.
Fun for any age
An alien high-tech camera that can record photos and videos, and then edit the photos with fun effects.
The camera has bendable legs so you can place it anywhere.
Therefore, it is suitable for the age group 3-14 years.
By the time they are a bit older, you don't have to help them transfer the photos to the computer at all.
Then they are already completely adept at it.
But if you find this camera too small when your child is in his or her teens, then the hip one VTech Kidizoom Flix Pink - Robot camera an option to consider.
Hours of fun with a toy camera
A toy camera is simply a very nice toy that can contribute to many hours of fun.
And if you also choose one with educational properties then it is completely perfect. Have a laugh!
Also read about this top princess toys for little fashionistas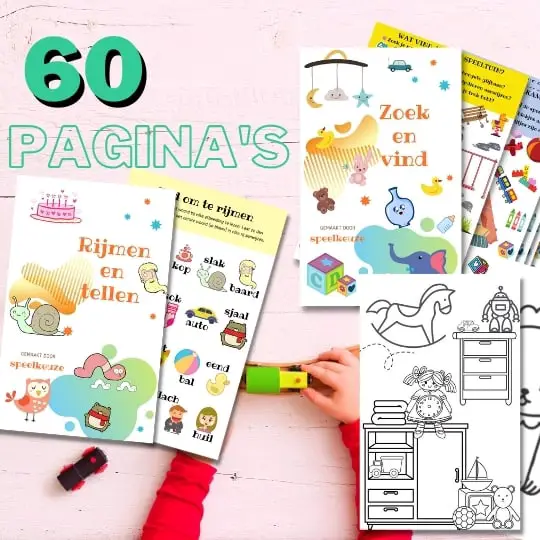 Always something to do for the holidays or rainy day?
Play Choice now has the ultimate activity book collection, with over 60 pages of fun coloring pages and educational puzzles.
Joost Nusselder, the founder of Speelkeuze.nl is a content marketer, father and loves trying out new toys. As a child he came into contact with everything related to games when his mother started the Tinnen Soldaat in Ede. Now he and his team create helpful blog articles to help loyal readers with fun play ideas.