Disable in-app purchases | So limit your iPhone & Android
I enjoy writing these articles for my readers, you guys. I don't accept payment for writing reviews, my opinion on products is my own, but if you find my recommendations helpful and you end up buying something through one of the links I may be able to receive a commission on that.
More information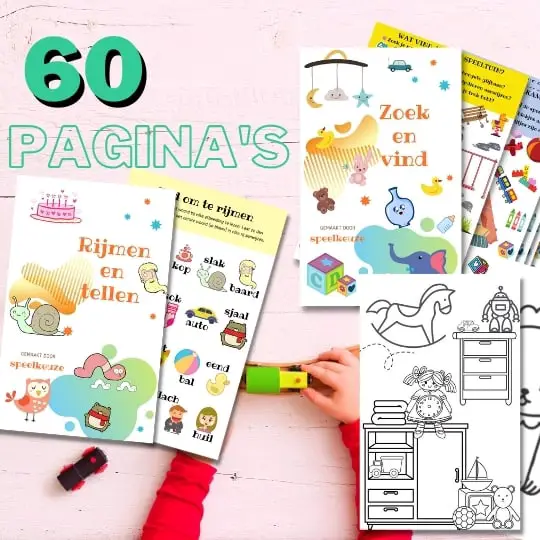 Always something to do for the holidays or rainy day?
Play Choice now has the ultimate activity book collection, with over 60 pages of fun coloring pages and educational puzzles.
Ever since the dawn of free to play or "freemium" games, especially those with subscriptions, managing in-app purchases has been something every parent will have to deal with.
Failure to monitor properly can often result in parents being charged hundreds, if not thousands, of dollars because their child clicked a little too much on something that cost money, is impatient and to make progress ("buy ").
Much of it is because some games limit those features or hinder the experience in some way when not paid for.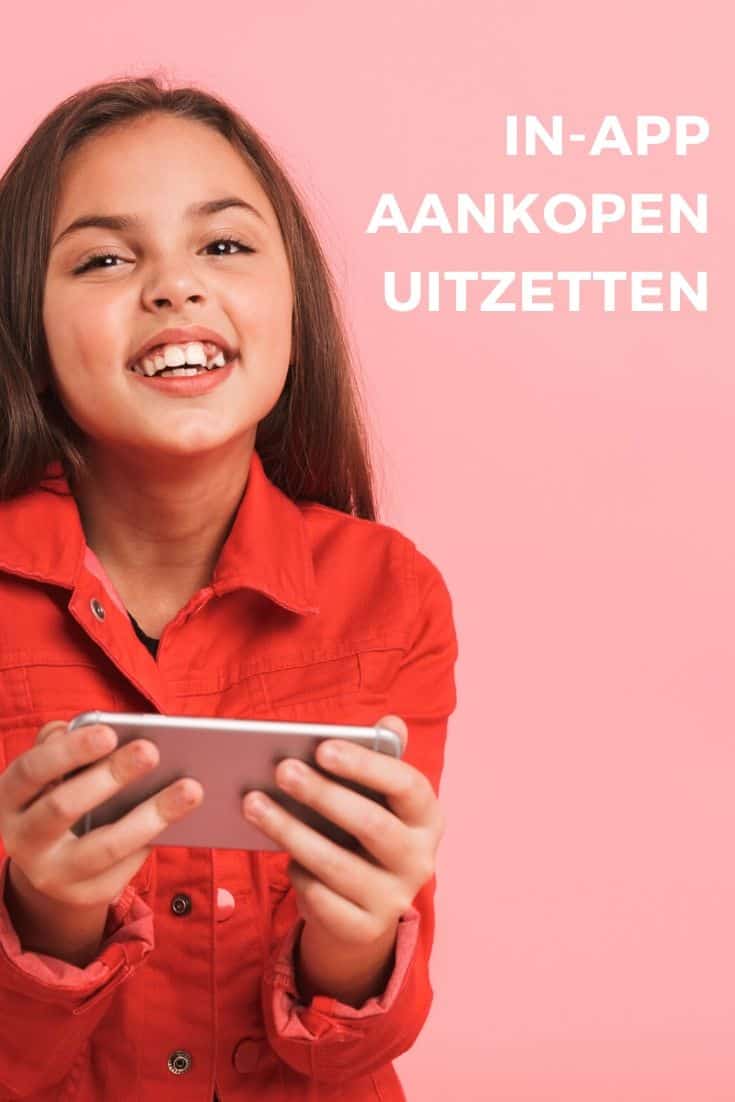 Most of the time, progress in games can feel slow and cumbersome without making payments for in-app currency, gems, or whatever, and these games then offer them for cash.
And because parents are far more willing to download free games than paid, these in-app purchases (often very sneakily included) can end up in large credit card or phone bills.
So if you are a parent and you want to make sure that your child cannot subscribe or buy something within their favorite games with your money, this simple guide will help you narrow it down.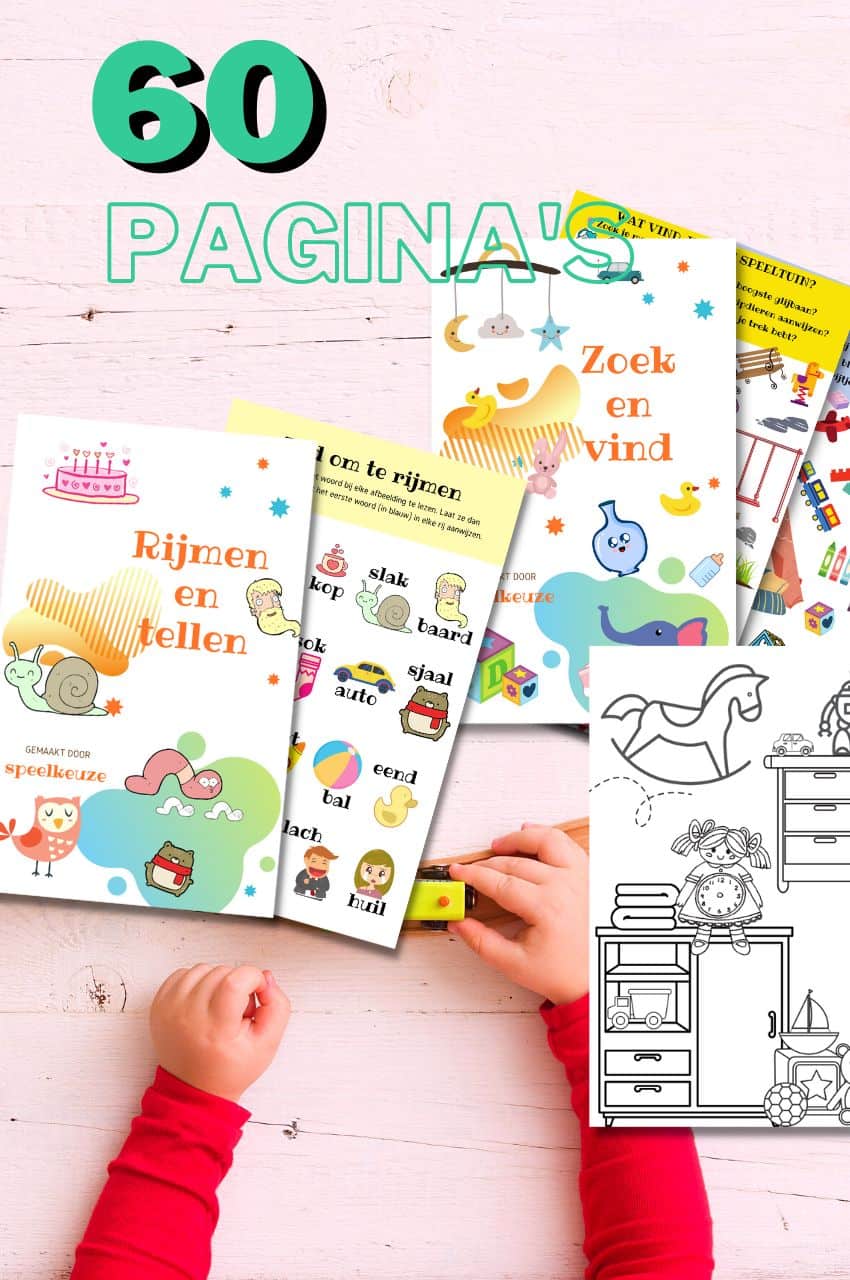 From toddler to toddler activity book collection
Educational games and coloring pages for 3 to 6 years
Your toddler and preschooler will love this e-book, along with the accompanying printables. He or she can play with it at every stage of development, together with mom and dad.
Buy at Bol.com
Disable in-app purchases on iPhone and iPad
You can disable in-app purchases completely or disable the iPad and iPhone from the 15-minute grace period, by really requiring a password for every purchase.
Are you concerned that your kids are causing a high bill for in-app purchases on an iPhone or iPad?
You can avoid unwanted surprises by disabling or restricting those purchases.
Parental controls that restrict in-app purchases are not new. It's been around since Apple added them in iOS 2011 in 4.3.
But the option is worth revisiting in light of Apple's recent response to the legal troubles posed by the in-app purchase process.
You must enter your iTunes password to confirm an in-app purchase. But by default, that password is valid for 15 minutes.
Make additional in-app purchases during that grace period and no password is required.
That grace period led to a class-action lawsuit in America and a complaint from the Federal Trade Commission after parents complained that their kids could make many in-app purchases during that 15-minute period.
Apple ultimately settled the class action and the FTC complaint with promises of hefty financial compensation.
In iOS 7.1, Apple now also warns you when you make an in-app purchase that such purchases can continue for 15 minutes without requiring the password.
That warning itself does nothing to put a happy child in the app. But that's something you can do yourself. And Apple is now alerting you to it anyway.
Here's how to turn off in-app purchases:
Open the Settings screen on the iOS device. Tap General and then Restrictions.
Tap the option to Enable Restrictions. Enter a passcode and reenter it.
All apps and services are allowed by default. Tap the button to decline in-app purchases.
In iOS 7 or later, the button background for in-app purchases changes from green to white.
Now when you try to make an in-app purchase on that device, it will be blocked and you will be shown that such purchases are not allowed.
This is the 100% most secure way to block in-app purchases from your kids.
Limit in-app purchases on iOS
Okay, but what if you need to make an in-app purchase but just want to turn off that annoying 15 minute window? No problem.
Return to the Settings screen.
Tap General and then Restrictions. Enter your restrictions passcode.
Tap the in-app purchase button to turn them back on. Scroll down the Restrictions screen until you see the Require password option which is currently set to 15 minutes. Tap that option and change the setting to Immediate.
Tap the Restrictions link to go back to the previous screen and you will see the setting right now.
Now when you make an in-app purchase, you will be required to enter your iTunes password for each action.
That limitation also applies to other types of purchases, so it may help keep your future iTunes accounts under control.
Disable in-app purchases on Android
Android differs from iOS in that there is no option to turn off in-app purchases.
But what you can do is require authentication for every single purchase through Google Play on a particular device.
On the Android phone or tablet you want to restrict, go to the Google Play Store app, then open the sidebar menu and choose "Settings".
Now scroll until you see "Verification required for purchases" and tap this option.
Make sure that the option "For all purchases from Google Play on this device" is selected and that you can now use the device at any time to spend, be it a premium game or an in-app purchase. your password.
Make sure you don't let anyone else know your password.
In brief:
Open Google Play
Open settings
Go to "User control"
Select "Set or change PIN" and choose your PIN
Go back to User settings and activate "Use PIN for purchases"
Restrict Android purchases with Google Family Link
Another option for managing your kids' purchases is Google's own Family Link service.
It is an app that you can download on any device (Android or iOS) and where you can control parental controls set up for screen time, purchases, and so on.
Parental control software can also block apps and in-app purchases and must be installed before kids get their phone.
Parental Control Software is the ideal complement to built-in iPhone parental controls and any Android parental control app that comes standard with the device, as it gives parents more control over kids' device usage.
I have devoted a full article to it before about parental control settings you can read here.
How do you deal with in-app purchases?
I also want to dwell on communicating with your kids about this problem, because just blocking doesn't teach them that much:
Explain the problem
When discussing this issue with your kids, make sure they sit down and walk them through the app and then explain why you don't want them making in-app purchases.
Many apps prey on our cognitive biases about money; we understand concrete means, such as having only four apples, very well, but abstract concepts such as money are a little trickier on our brains, child or not.
And for children it is even more difficult to understand, especially if it is not their money and their consequences.
The trick is to link it to reality so that they understand that these digital purchases have physical consequences.
For example, you can open the different power-ups in a game and have them calculate the math in proportion to their fee.
Couple it with something concrete that they enjoy so they understand that they are trading fun now for something else later, such as candy or an outing to a play area or pool.
Set rules
That said, you don't have to completely shut kids off apps, just make sure you have some financial control.
There should be rules about what children can buy and how much they can spend.
For example, if children have an allowance, you can have them spend that allowance digitally on songs or games.
But children should always ask you to enter an access code or similar before they can buy something, because you can't set a limit amount.
Which has the added benefit of being able to see what they want to buy.
With games that have in-app power-ups, it may not be worth allowing them on the phone.
Many games use a 'Skinner box' method where they stimulate the player just enough to make it interesting, then ask for a payment to proceed, and even adults are not completely immune to this form of manipulation.
Check out games that use in-app purchases and ask yourself if they are worth it and teach kids how these games try to manipulate them, a wise lesson for their future life.
Also read: parental controls with apps on iPhone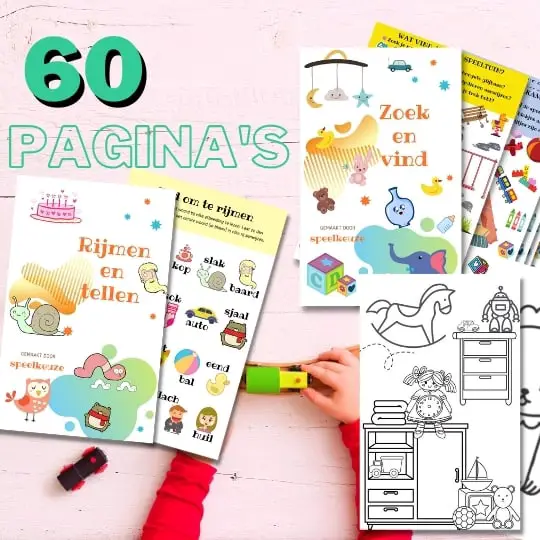 Always something to do for the holidays or rainy day?
Play Choice now has the ultimate activity book collection, with over 60 pages of fun coloring pages and educational puzzles.
Joost Nusselder, the founder of Speelkeuze.nl is a content marketer, father and loves trying out new toys. As a child he came into contact with everything related to games when his mother started the Tinnen Soldaat in Ede. Now he and his team create helpful blog articles to help loyal readers with fun play ideas.