Disney Plus for Kids: Is It Worth It?
I enjoy writing these articles for my readers, you guys. I don't accept payment for writing reviews, my opinion on products is my own, but if you find my recommendations helpful and you end up buying something through one of the links I may be able to receive a commission on that.
More information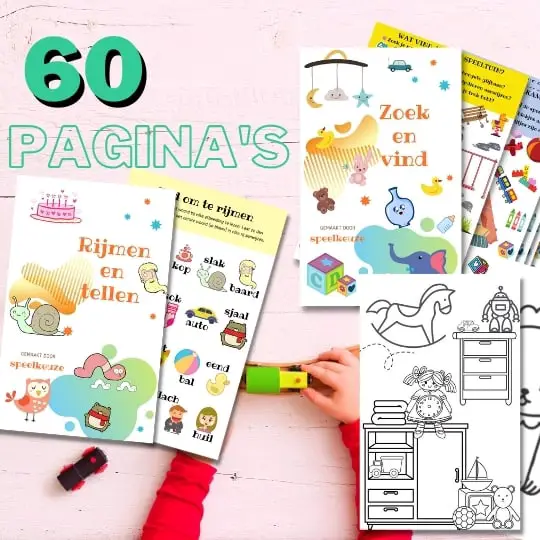 Always something to do for the holidays or rainy day?
Play Choice now has the ultimate activity book collection, with over 60 pages of fun coloring pages and educational puzzles.
Disney Plus: Everything You Wanted to Know About Disney's Netflix Rival.
Disney's streamingservice, Disney Plus, was one of the biggest launches ever, one media analyst even calling it "one of the biggest product launches of all time."
Designed to take on Netflix and a growing number of rivals such as Videoland, Apple TV Plus and HBO Max, Disney Plus is the entertainment giant's online hub to stream almost everything it produces.
The Walt Disney Company is synonymous with family entertainment, which is why the imminent arrival of the Disney + streaming service is a boon to families around the world.
That means Star Wars, Marvel, Pixar and all the family-friendly movies and animations from Disney itself, plus newly acquired favorites like The Simpsons.
In less than three months, Disney Plus had registered 28,6 million subscribers.
Disney Plus was the most popular Google search term of 2019. Disney Plus is not that expensive at all and you can even now request a free trial.
That price is also a pittance compared to the cheapest option at Netflix.
Disney Plus is designed as the exclusive platform for streaming theatrical blockbusters from Star Wars, Marvel, Pixar, Disney's own studio and National Geographic.
Disney is also tying up a slate of original shows and movies, including the full-scale Star Wars spin-off The Mandalorian, returning in October with its second season.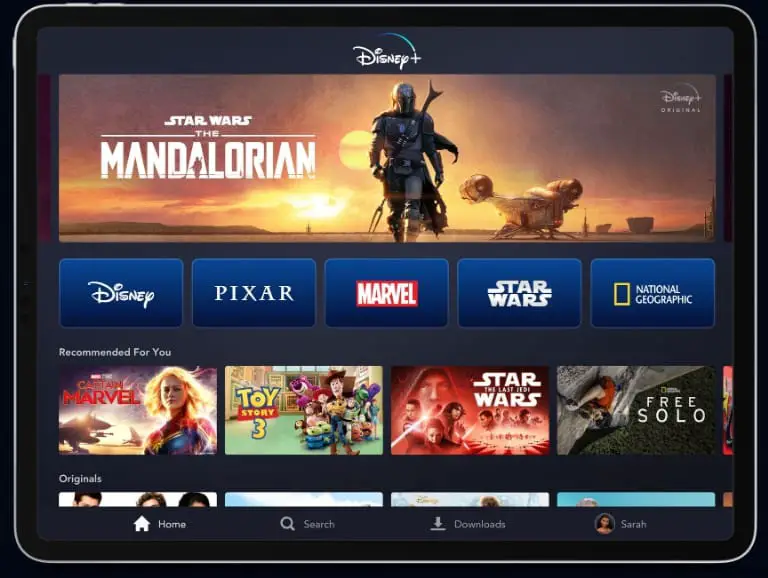 Another live-action Star Wars series, a prequel to Rogue One, will begin filming this year.
So it is more than just for your child.
Much of Disney Plus programming relies on the company's large budget franchises.
The original Marvel shows, for example, will be closely linked to the storylines that take place on the big screen in theaters.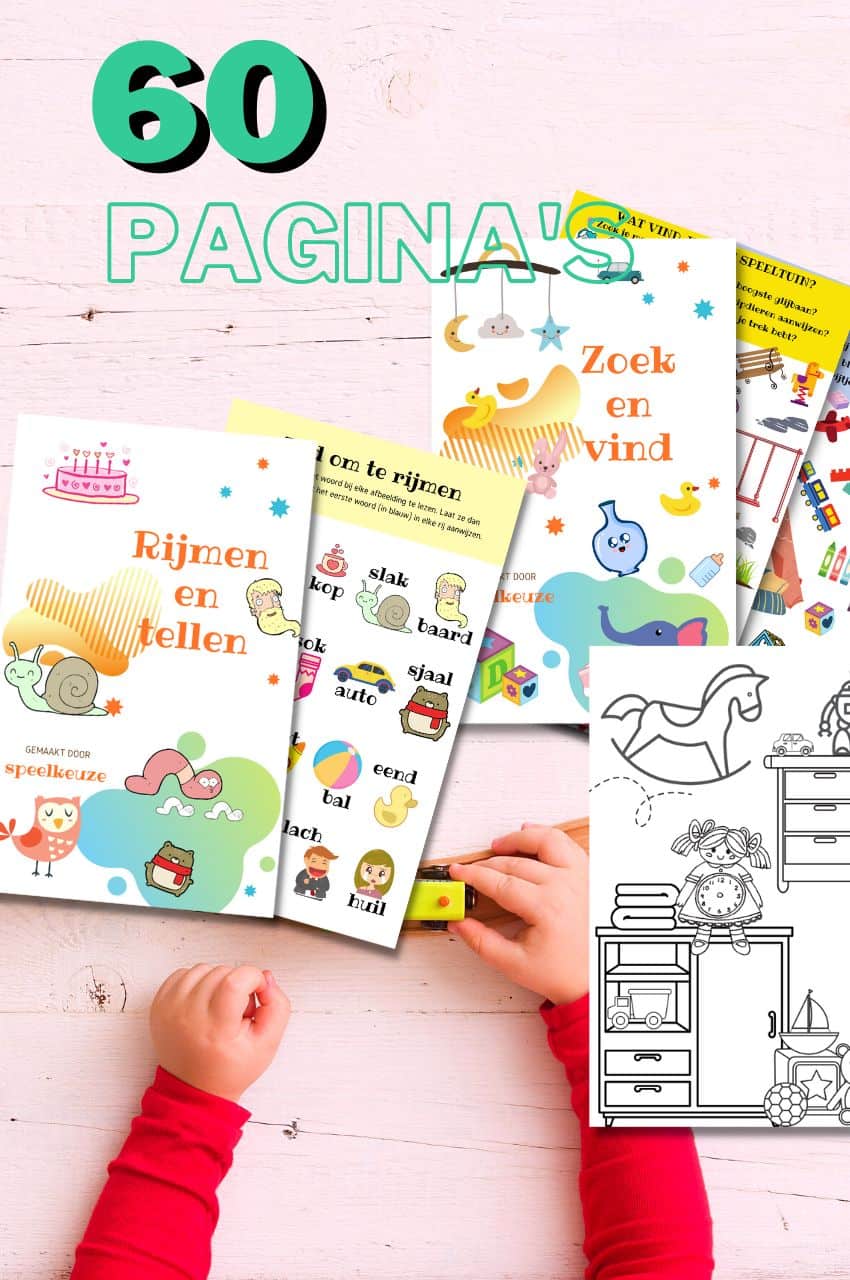 A play theme in your mailbox every month?
Fun play tips, activity books and more, with the first email being our free mini-guide "educational toys"
We will only use your email address for this newsletter and respect your privacy
Is Disney Plus Worth Paying For?
All the details about Disney Plus are below, but really, if you like Star Wars or Marvel movies or if you have kids, you will probably consider a subscription.
If you don't have kids then you might want it on trial to watch blockbusters, or you may want to keep it alongside your Netflix subscription.
If you do have children, it is a wealth of fun Disney movies and series that you can watch together, and you also have programs for yourself in the evenings on the couch.
How does Disney Plus compare to competitors?
Disney Plus competes with video streaming services such as Netflix, HBO Now and Apple TV Plus.
It's a paid subscription with no ads, and it gives customers access to an extensive library of old Disney and Fox content, as well as new, exclusive TV shows, movies, documentaries, and short films.
Disney's other streaming services - Hulu and sports-focused ESPN Plus - run on the same technology platform.
Disney Plus includes all of Disney's family-friendly content and a lot of the blockbusters, basically anything for audiences up to a PG-13 rating.
It has content from Disney proper, Marvel, Lucasfilm (ie, Star Wars), Pixar and National Geographic. And beyond those traditional categories, it also features all 30 seasons of The Simpsons, a new feather in the cap of the Fox takeover.
How can I stream it?
Disney has wide device support, streaming to phones, tablets (also with child-friendly settings), computers, connected TVs and streaming media boxes. I also saw the app appear on my PS4.
Each Disney Plus account can stream to four devices simultaneously and can create seven user profiles for different members of the household.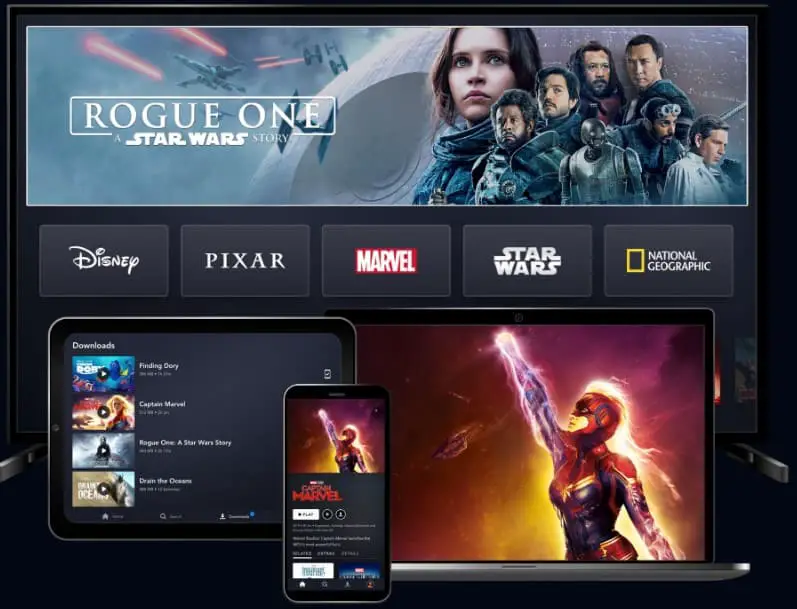 Each account can choose an avatar from a Disney, Pixar, Marvel or Star Wars character, with over 200 avatars available.
Disney Plus also offers unlimited mobile downloads for offline viewing.
Subscribers can download up to 10 mobile or tablet devices with no restrictions on the number of times a title can be downloaded.
The number of titles stored on a device at the same time depends on the available storage space on the device.
The service should support English, Spanish, French and Dutch at launch, including both user interface and audio support and subtitles for library content, with additional languages ​​available for Disney Plus originals.
The app also supports subtitles, descriptive audio, and navigational aids to assist subscribers with disabilities.
Top 15 movies and series for children
Let's also take a look at the top 15 films and series for children that you also enjoy watching (some because of Disney nostalgia!).
Disney Plus will also house the entire movie libraries of Pixar, Star Wars and its Signature Series and Disney Vault lines of classic hand-drawn animated films. (Think Bambi, The Lion King, Snow White, and so on.)
And of course the company is developing a wide range of original, exclusive shows and movies for the service.
But these are the 15 best movies and series for kids:
Fantasy (1940)
Fantasia may seem dark at first glance. It is a two-hour animated film with a lot of classical music, an opera commentator acting as an emcee, and almost no dialogue whatsoever.
But do not worry! Fantasia is not only one of the best animated movies of all time, but also a perfect family movie.
It offers something for everyone. The 1940 film features beautiful animation to the music of "The Nutcracker Suite", a slapstick-heavy ballet with hippos and ostriches, a scary closer to "Night on Bald Mountain", a dinosaur fight in "The Rite of Spring" and everyone's favorite starring: Mickey Mouse!
Fantasia is an ambitious movie, but everyone in the family can find something to get excited about.
And it is truly a classic.
The Three Caballeros (1944)
Think of this as a bright and colorful blast from the past that you and your family could fall in love with.
If you haven't seen the 1944 film that brought many Dutch people an exciting introduction to Latin America and its cultural traditions, it's time to check it out.
This film is not too long and consists of a handful of short stories with detailed and dazzling animation (especially in HD), goofy jokes and charming music.
The Three Caballeros isn't the most famous example of beautiful Disney animation, but once you watch it, you realize you're looking at an underrated gem.
20.000 Leagues Under the Sea (1954)
One of the first examples of real-life movie making for Disney, 20.000 Leagues Under the Sea wasn't made for enjoying that classic goofy comedy.
This adaptation of Jules Verne's novel had a number of great actors playing the lead roles:
Kirk Douglas plays raffish sailor Ned Land
James Mason is the mysterious Captain Nemo
and Peter Lorre appears as an observant assistant in this story of how Nemo's submarine was discovered by outsiders.
20.000 Leagues Under the Sea was a groundbreaking live-action adventure at the time with eye-catching Oscar-winning special effects that showed that Disney could make live action movies as successful as animated films.
It's an old-fashioned story that was an early high point for the studio that will appeal to anyone, young or old, with a passion for adventure.
The Sound of Music (1965)
Depending on your age, you may not remember long ago that The Sound of Music on television was a legitimate event.
It was the 1965 Best Picture Winner and director Robert Wise brings Rodgers and Hammerstein's musical to life with liveliness and charm.
Sometimes the gold old standards like this one are the best things to check out with your family.
Bedknobs and Broomsticks (1971)
After the rousing success of Mary Poppins in 1964 (and don't worry, that classic will also be available to stream), Disney understandably tried to get that magic back with new smashing musicals.
The closest, and the most family-friendly of the bunch, was the 1971 film Bedknobs and Broomsticks.
Set during World War II, Bedknobs is about a trio of displaced siblings who are taken away by an enigmatic woman named Eglantine Price (Angela Lansbury) who reveals herself as an apprentice witch with some surprising powers of her own.
The kids and Eglantine embark on an adventure through London and then Under the Sea (in an elaborate animated segment), which is a fun mix of fun and whimsy.
Lansbury and her male counterpart, David Tomlinson (from Mary Poppins), also have great chemistry.
Bedknobs and Broomsticks may not be as great as Poppins, but it has abundant charms of its own.
The Muppet Movie (1979)
What do children think of in the year 2019 when they think of the Muppets? Are they thinking about Sesame Street?
Or maybe they're just thinking about those now ubiquitous ads for a Facebook product, featuring characters like Kermit and Miss Piggy.
Well, with Disney + you can get a sense of the original Muppets thanks to the arrival of their very best movie, and one of the greatest family movies ever made, The Muppet Movie.
This 1979 classic is a fourth road comedy about how the Muppets became so famous and even world famous.
A whole host of iconic songs, some great celebrities that fit in well even if you don't know who exactly is on the screen, and daring puppeteers make The Muppet Movie one of the greatest movies of the era you will ever be on. Disney +.
DuckTales (1987)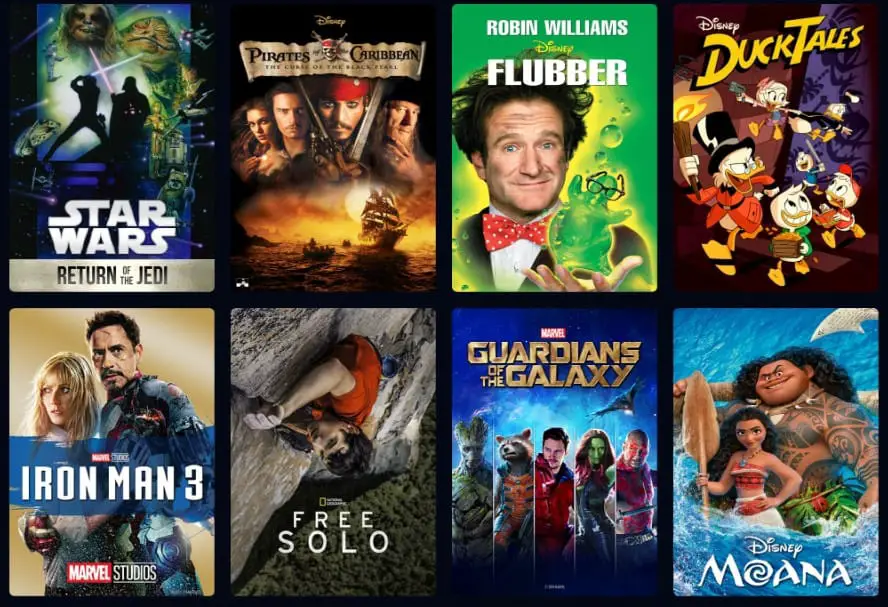 When Disney went all-in on TV animation in the mid-XNUMXs and brought older characters like Chip and Dale or Baloo back to the small TV screen, they managed to secure a good place in the hearts of kids.
The stories were more suited to TV than movies, but they often had a sense of excitement that you couldn't automatically find elsewhere.
The best example is DuckTales, in which spicy old zillionaire Scrooge McDuck and his nephews, Huey, Dewey and Louie, have all kinds of adventures.
Inspired by the thrilling comic books drawn by legendary animator Carl Barks, this show recently rebooted on Disney XD, featuring Donald Duck in the mix, along with a host of recognizable voice actors, from ex-Doctor Who David Tennant to Lin-Manuel Miranda and Don Cheadle.
That new show (which is pretty good too) is another proof that this is one of the untouchable Disney TV titles.
Honey, I Shrunk the Kids (1989)
The premise of Honey's 1989 adventure comedy, I Shrunk the Kids, feels like a holdover from the goofy live-action comedy era of the 60s and 70s of the last century.
It's so cheesy, but really fun for kids.
The premise is baked into the title and just sounds incredibly crazy.
What makes the film work at all is a mix of the cast - led by Rick Moranis as the dweeby scientist Wayne Szalinski - and the mix of action and special effects, aided by director Joe Johnston.
Johnston was best known at the time for working on Lucasfilm projects such as the Indiana Jones franchise and the Star Wars trilogy.
His experience working with miniature effects comes in handy in scenes where the children run into huge blades of grass, grain the size of monster truck tires and a terrifyingly large bee.
Honey, I Shrunk the Kids is the kind of Saturday night family movie event that does it perfectly on streaming.
Dark Wing Duck (1991)
Another character that appears during DuckTales restart is yet another duck with its own TV show that you can stream on Disney +.
Darkwing Duck is a Disney-fied version of the Batman myths without being too dark.
Drake Mallard isn't a super rich man like Bruce Wayne, but his humble home life is a cover for his nighttime disguise as the sleek heroic Darkwing Duck.
Darkwing Duck is an even more action-packed program than even DuckTales was, but it's also a fun throwback to serialized 1940s superhero stories.
This is the kind of perfect nostalgia trip, parents will love it and kids will rediscover it. So don't wait any longer to check it out.
The Rocketeer (1991)
This is a personal nostalgia for me so it could not be missed.
It will always be a shame that The Rocketeer did not become a huge hit upon its release in the summer of 1991.
This Indiana Jones-esque movie was an adaptation of Dave Stevens' comic about a pilot named Cliff Secord (Bill Campbell) who discovers a jetpack that he uses along with a special mask to save the day from gangsters and Nazis alike.
The movie (also directed by Joe Johnston) will be available on the release date of Disney + and is a perfect, thrilling mix of action, humor, romance and sensation.
Campbell, along with an ensemble cast that includes Alan Arkin, Paul Sorvino, Timothy Dalton, Jennifer Connelly, and more, helps bring to life a story that's easily one of Disney's best live action movies.
X-Men: The Animated Series
Before there was a movie series that introduced the world to Hugh Jackman, and before that movie series turned into a prequel series, there was X-Men: The Animated Series, which aired on Fox in the mid-XNUMXs.
(Consider this one of the little perks of Disney gobbling up Fox, or you'd never see it on Disney +.)
This cartoon lasted for five seasons and a whopping 76 episodes and served as an exciting way for many young audiences to learn about characters who had filled many comic books over the decades.
What made the show so special is that its creators didn't disrupt the mutant X-Men 's appeal for the small screen.
The animated series, as you and your family can now discover, was just as action-packed and exciting as the comic books that inspired them.
A Goofy Movie (1995)
I'm going to take an example here of my 5-year-old son, who has demanded multiple times over the past few weeks to watch this 1995 animated movie derived from the Disney Channel TV series Goof Troop.
This movie has never been known as one of the most important hits in the Disney arsenal, but it was produced by the same studio responsible for direct-to-home video animated titles such as The Return of Jafar and The Lion King II: Simba's Pride.
However, it has gained intense cult status over time.
As it celebrates its 25th birthday, this road-trip adventure where Goofy and his son Max learn about and bond together is a fun family movie.
jane (2017)
When the Walt Disney Company bought 21st Century Fox, one of the byproducts was National Geographic's cinematic arm.
For example, many Nat-Geo documentaries, both TV and film, have appeared on Disney +.
One of the best options to watch, especially for the whole family, is Jane, the 2017 Brett Morgan-directed documentary about Jane Goodall, one of the most famous conservationists of the last century.
Goodall's work with gorillas is featured here, as is her journey into the world of the natural sciences, long dominated by men.
Goodall's journey and her eventual acceptance as one of the true experts of the natural world is the kind of inspirational story that belongs on Disney +.
The Imagineering Story (2019)
A handful of new shows and movies will also make their way to Disney + on launch day, most notably the Star Wars show The Mandalorian, which is more adult-oriented.
But of the new shows, the one most worth making time for with older kids is a documentary about the men and women who make Disney theme parks possible.
The Imagineering Story is a six-part documentary focused on Walt Disney Imagineering, the group of pioneering creative types who helped make Disneyland, Audio-Animatronic technology and some of history's most beloved theme parks a reality.
With effective speed, direction, and mix of stories, The Imagineering Story is the kind of documentary that will keep everyone in your family captivated.
Spark Shorts (2019)
Among the many sections available on Disney +, there are the movies from Pixar Animation Studios.
And almost all of them are pretty good. But one of the best parts of Pixar's studio is that they also still work on short films, the Pixar shorts.
There are a few new ones you can check out under the SparkShorts name. So far there are three of these shorts, all about 8 to 9 minutes long, and they are pretty fascinating to watch.
"Kitbull" is about the unexpected relationship between a kitten and a pit bull
Purl is essentially a champion of feminism under the guise of a conscious ball of yarn (yes, really)
and "Smash and Grab" is about two simple worker robots on a wild adventure.
They are captivating stories in which the Pixar animators and script writers can indulge themselves, showing that the next generation of Pixar animations will be just as daring as their predecessors.
The great thing about Disney Plus is that you can request a temporary trial subscription here so you can see what has been added in the meantime and whether there is enough for you to consider a paid subscription.

Read more about the trial subscription
Shows and movies for adults
In general, Disney Plus includes content from the Disney brand itself, Marvel, Pixar, Star Wars and National Geographic.
It also integrates Fox programming - all 30 seasons of The Simpsons are on Disney Plus from day one, and more titles, such as The Sound of Music, The Princess Bride, and Malcolm in the Middle, are joining in the first year. .
But there are also a lot of series for adults.
Disney Plus is designed to be the only place to stream all of Disney's theatrically released movies, starting with Captain Marvel and Avengers: Endgame at launch.
Major originals include The Mandalorian, a big budget series starring Pedro Pascal in a favors hunt that takes place five years after the events of The Return of the Jedi.
And that is exactly something you can go and have a look at in the evening.
Disney invests heavily in The Mandalorian. The budget reportedly approached $ 15 million per episode.
In comparison, Game of Thrones didn't hit those kinds of releases until its last season.
A Star Wars prequel series is based on Rogue One. In this, Diego will play Luna, who played Cassian Andor in the original movie.
And Disney has seven live-action series starring the stars of its blockbuster Avengers movies in their own shows.
The first wave includes:
The Falcon and the Winter Soldier with Anthony Mackie and Sebastian Stan in the fall of 2020
a Loki series with Tom Hiddleston in the spring of 2021
WandaVision starring Elizabeth Olsen in her role of Scarlet Witch and Paul Bettany, who played The Vision
and a Hawkeye series in the fall of 2021, starring Jeremy Renner and Kate Bishop, who will become a second Hawkeye in the comics.
In August, the company revealed plans for three more shows, based on characters She-Hulk, Ms. Marvel and Moon Knight.
In the comics, She-Hulk or Jennifer Walters is Bruce Banner's cousin, whose superhuman powers were transferred to her when she received a transfusion of Banner's blood.
Ms. Marvel, or Kamala Khan, is a teenage protector of Captain Marvel's Carol Danvers and is the first Marvel Muslim character to get her own comic book.
The character Moon Knight, or Marc Spector, is a former mercenary and CIA agent with multiple personalities and imbued with the powers of an Egyptian god.
At Comic Con in July, Marvel Studios President Kevin Feige explained in detail how the studio's Disney Plus shows were designed to be essential for Marvel fans.
The characters and stories of the Marvel Cinematic Universe are brought together between theatrical films and original series on Disney Plus.
Benedict Cumberbatch, for example, will be joined by Scarlet Witch actress Elizabeth Olsen in the May 2021 movie sequel Doctor Strange: In The Multiverse of Madness.
But to understand how Olsen's character got to the big screen events, watch the Disney Plus series WandaVision, scheduled to release around the same time.
And vice versa, as Avengers: End Game will contain a clue to how Loki will return after his death to appear in Disney Plus's original Loki, which will also take place in spring 2021.
Disney Plus also plans a whole laundry list of original documentaries, reality shows, game shows, behind-the-scenes footage, nature and adventure titles, animated programming.
The list goes on and on.
It could also be where Disney debuts live short films made through its Launchpad incubator program designed to open up opportunities for filmmakers from under-represented groups.
Disney Plus is even starting to stream two-dimensional versions of Disney's virtual reality.
While all of Disney's movies are streamed exclusively on Disney Plus, the company has no plans to stream movies on a big budget while they are still in theaters.
This is a so-called day-and-date approach, to release titles simultaneously on the big screen and on a streaming service.
It was Netflix's strategy for years. However, Disney plans to have all of its theatrical films such as Star Wars and Marvel make their debut in theaters and also home video before being made available on their digital subscription.
How will this affect Disney shows on Netflix?
Disney will start disappearing from Netflix in early 2020.
Since 2016, Netflix has been the number one place to watch Disney movies with a subscription. That deal meant that Netflix was the place to go for the biggest American blockbusters of the past three years.
The top two movies of 2017 and the top three movies of 2016 and 2018 were all from Disney, and Netflix is ​​the place to watch them all.
But Disney decided not to renew that Netflix deal because it was going to start its own competitor.
Starting with Disney's 2019 movie series, all those movies are destined for Disney Plus.
That means Captain Marvel, the first Disney movie to be released in theaters in 2019, is the first movie on Disney Plus rather than Netflix.
It also means that Mary Poppins Returns should be the last Disney movie to have some sort of release window on Netflix.
But licensing is complicated, and one source indicates that Disney will have to send the earlier films back to Netflix anyway, and remove them from Disney Plus.
This concerns films released between January 2016 and December 2018, including Marvel titles such as
Captain America: The Civil War
Thor: Ragnarok
Black Panther
and Avengers: Infinity War
Star Wars hits like Rogue One: A Star Wars Story
and The Last Jedi
and Pixar titles such as Finding Dory
Coco
and The Incredibles 2
It also hits family favorites like Moana and the live-action Beauty and the Beast.
One consideration: Disney Plus won't lose these titles until six years after the service launched. As rumors go, these films must return to Netflix in 2026.
At the time, Disney Plus built a large permanent library of original content and continues to direct all new releases to Disney Plus and nowhere else.
Presumably, that will take some of the sting out of losing these movies for a limited time.
Netflix's Marvel Defenders shows are complicated too. Netflix has released five original series based on Defenders characters in collaboration with Disney.
In 2018, Netflix canceled three: Daredevil, Luke Cage, and Iron Fist. In 2019, Netflix canceled the last two: The Punisher and Jessica Jones.
Kevin Mayer, the Disney director responsible for Disney Plus, has said Disney Plus may be able to revive the canceled shows.
But under the terms of their original deal, Disney Plus could not have any revival until 2020, according to a report.
In any case, enough for you and your kids to watch, especially now that you know that a lot of Netflix will disappear.
So what are you waiting for? Ask your free trial subscription here!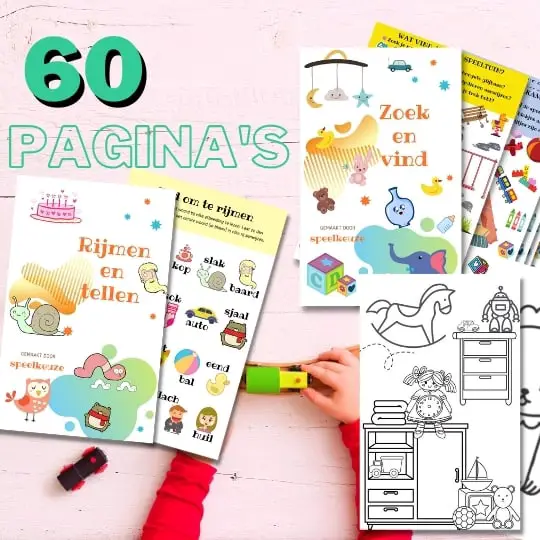 Always something to do for the holidays or rainy day?
Play Choice now has the ultimate activity book collection, with over 60 pages of fun coloring pages and educational puzzles.
Joost Nusselder, the founder of Speelkeuze.nl is a content marketer, father and loves trying out new toys. As a child he came into contact with everything related to games when his mother started the Tinnen Soldaat in Ede. Now he and his team create helpful blog articles to help loyal readers with fun play ideas.