Drones: Are they fun for kids?
I enjoy writing these articles for my readers, you guys. I don't accept payment for writing reviews, my opinion on products is my own, but if you find my recommendations helpful and you end up buying something through one of the links I may be able to receive a commission on that.
More information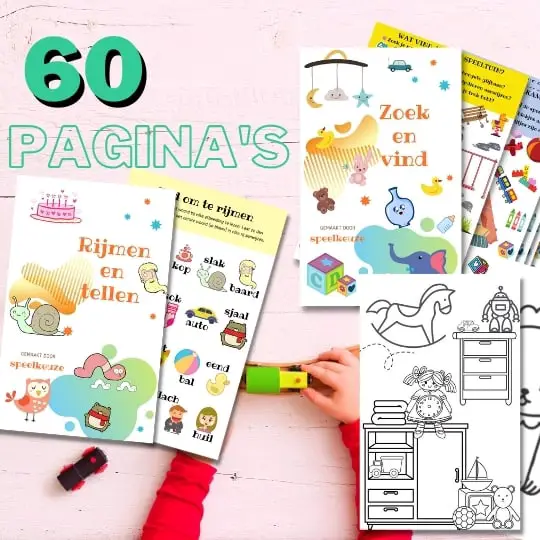 Always something to do for the holidays or rainy day?
Play Choice now has the ultimate activity book collection, with over 60 pages of fun coloring pages and educational puzzles.
Drones have become very popular in recent years. They are especially fun to play with children. It's a great way to teach them about technology and experimentation. In addition, they are a great way to get kids outside and enjoy nature. In this article I will tell you all about drones and why they are so popular among children.
Let's first look at the popularity of drones among children. Then I'll get into the details of why drones are so popular with kids.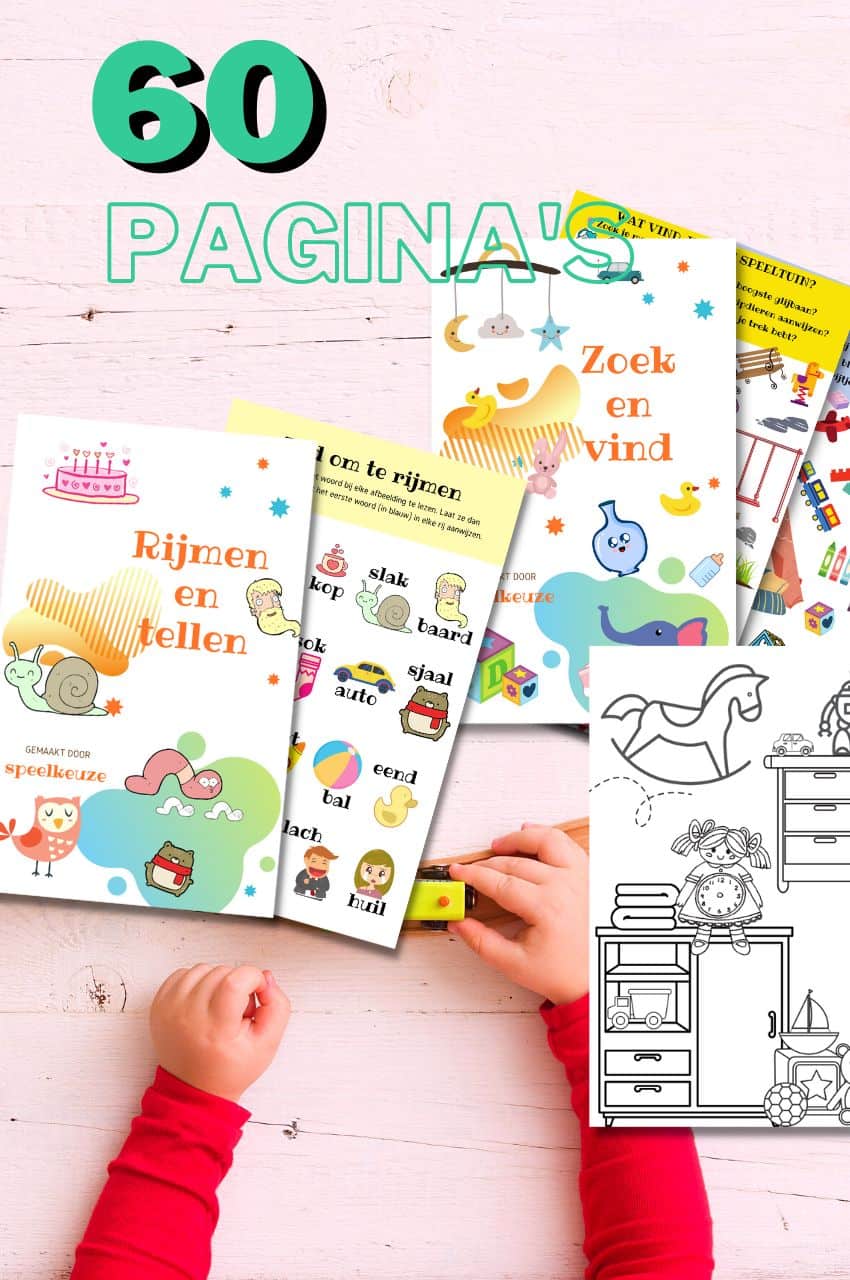 A play theme in your mailbox every month?
Fun play tips, activity books and more, with the first email being our free mini-guide "educational toys"
We will only use your email address for this newsletter and respect your privacy
Introduction to drones and their popularity with children
Drones have become extremely popular in recent years, especially among children. But what exactly are drones and why are they so much fun to play with? In this post I tell you everything you need to know about drones and why they are such a hit with kids.
What are Drones?
A drone is a device that is remotely controllable and capable of flying. Drones come in a variety of shapes and sizes, from inexpensive toy drones to professional drones with advanced specs and features.
Why are drones so popular with children?
There are several reasons why drones are so popular with children:
Drones are fun to play with and provide a lot of fun and entertainment.
Children love to experiment with the different functions of a drone, such as the camera and the autopilot.
Drones are a great way to teach kids about technology and science.
Drones are a great way to get kids outside and enjoy nature.
What should you pay attention to when buying a drone for children?
If you want to buy a drone for your child, there are a number of features to look out for:
The age at which a child can safely fly a drone varies by model. Therefore, pay close attention to the specifications of the drone.
Make sure that the drone has propeller guards, so that your child does not get into trouble if it flies into something.
Pay attention to the stability of the drone, especially if your child is new to flying drones.
Make sure that the drone has a so-called gimbal, which stabilizes the camera. This prevents the images from becoming bad when the drone moves.
Choose a drone that is easy to control and not too difficult to perform. A drone that is too difficult can be frustrating for children.
Pay attention to the sets that come with the drone. Are there additional parts that may need to be replaced? Make sure these are easy to remove and replace.
Make sure the drone has a good app so that you can easily control the drone with your phone.
Which drones are best for kids?
There are many several drones on the market (the best reviewed here) that are suitable for children. Below are some popular options:
Ryze Tello: This drone has a camera and is easy to control. Moreover, it is relatively cheap.
Syma X5C: this drone has a camera and is suitable for children from 8 years old.
DJI Mavic Mini: This drone has advanced specifications and features, but is more expensive than the other options.
DJI Spark: This drone has a camera and autopilot functions, making it easy to control.
What's so great about a drone?
Drones are extremely popular with kids of all ages these days. But what makes these quadcopters so much fun? Below we have listed a number of reasons why children love drones so much.
Create beautiful images with a drone
One of the greatest functions of a drone is to capture beautiful images from the sky. Children love to shoot their own pictures from the air. With a cheap drone with WiFi and a mini camera, children can take the most beautiful photos and videos. This way they can create their own unique images that will be deep in their pouch of memories.
Controlling a drone as a hobby
Flying a drone is a hobby in itself. Kids love learning how to fly a drone and how to use different systems to make the drone fly. It is a challenge to get and keep control of the drone. In addition, it is also just a lot of fun to do.
Suitable for different ages
Drones are suitable for children of different ages. There are drones designed specifically for younger children, such as the Cheerson CX-10 Mini Quadcopter. This drone is easy to sit on and control, even for younger children. In addition, there are also drones that are suitable for older children and teenagers, such as the DJI Mavic Air 2. This drone has more features and is better executed, making it a challenge for older children.
Security and legislation
It is important to consider the safety of children when using drones. Children should know how to safely fly the drone and how to charge the drone. In addition, it is important to know what the local legislation is regarding the use of drones. It is also important to supervise children while they are using the drone to avoid any damage caused by a crash.
Challenge and develop skills
Operating a drone requires certain skills and it is a challenge for children to develop these skills. It requires concentration, control and sometimes a combination of manual and smartphone buttons. It's a great way for kids to develop and improve their skills.
What is the minimum age for children to fly a drone?
When it comes to flying drones, there is no set age limit. It all depends on several factors such as the child's skills, the environment in which the drone is flown and the laws in the country where you live. Here are some key points to consider:
The law
In the Netherlands, children from the age of 16 need a pilot's license to fly a drone. For children under the age of 16, there must always be an observer who is at least 18 years old and who monitors the drone. It is important to read the legislation carefully before you buy a drone and start flying. For example, check the website of the Dutch government for more information.
The child's skills
It is important to determine if your child has the skills to fly a drone. Some kids are quite handy and can handle a drone right away, while others need a little more help. The perseverance and aptitude of the child play a role in this. It is also important to consider that some drones can be difficult to control, especially if they are very sensitive to wind.
The environment in which the drone is flown
If your child wants to fly a drone, it's important to determine where this can happen. For example, a small toy drone may be suitable for indoor use, while a larger drone is better flown outdoors. It is important to ensure that there is enough space and that there are no obstacles for the drone to fly into. Also keep in mind that a drone can be fast and you could lose it if it flies too far away.
What are the pros and cons of drones?
Drones are very popular these days. The supply of drones is huge and the demand continues to rise. But before purchasing a drone, it is important to know its pros and cons. In this article I will list them for you.
Advantages of drones
Practical Applications: Drones are increasingly being used by businesses and consumers for practical purposes. For example, drones are used for taking aerial photos and videos, inspecting buildings and infrastructure, checking crops and monitoring nature reserves.
Beautiful images: With a drone you can make beautiful images from the air. This gives a unique perspective on the environment and creates breathtaking images.
Varying versions: The range of drones is huge and the versions vary from cheap beginner drones to professional flyers with thousands of euros in added value. This allows you to choose which drone suits you best and where you want to start.
Cheaper than before: Drones are a lot cheaper these days than they were a few years ago. You can already buy a drone for a few tens. It is true that the quality is less, but with this you can master how to fly.
Saves time and money: Drones can be used to carry out tasks that would otherwise take a lot of time and money. For example, farmers are using drones en masse to check their crops and they no longer have to go onto the land to view each plant individually. This saves time and money.
What requirements must a drone for children meet?
If you want to buy a drone for your child, there are some important features to look out for. Here are the main ones:
Minimum age and beginner friendliness
First of all, it is important to know that most drones are not suitable for toddlers. The minimum age varies by drone, but most drones are suitable for children from 8 years old. It is important to choose a drone that is suitable for beginners so that your child does not get frustrated and quickly put the drone aside.
Stability and security
A good drone for kids should be stable and have some useful safety features. For example, the drone must be able to stabilize itself when your child lets go of it, so that it does not immediately fall down. It is also important that the drone has a Return to Home (RTH) function, so that it automatically returns to the place where it took off when the battery is almost empty.
Additional functions
If your child has a little more experience flying drones, it can be fun to choose a drone with extra functions. For example, a camera can be a lot of fun, so that your child can use the drone to take photos and videos. An autopilot function can also be very useful, so that your child can fly the drone while he focuses on making beautiful images.
Budget
A cheap drone can be very tempting, but it is important to realize that the very cheapest drones are often not very stable and do not have the most important safety features. A drone of around a hundred euros is a good choice for beginners. If you want a drone with more functions, you will soon have to pay hundreds of euros.
Controllability of the drone?
The controllability of a drone is perhaps the most important aspect to consider when buying a drone for school children. By this we mean the difficulty of controlling the drone and the systems the drone has to keep itself in the air.
Automatic altimeter
An automatic altimeter is a system that maintains the altitude of the drone and ensures that the drone does nothing when it hovers at almost the same height. This is especially useful for beginning schoolchildren who are still getting used to piloting a drone. This keeps the drone in the same place and they can think about their next step.
Wind resistance
Another important aspect of the controllability of a drone is its wind resistance. When there is wind, the drone can be blown away or pulled to a certain side. A good drone has systems that ensure that the drone almost automatically hovers at the same height, even when there is wind.
Manual and software
A good drone for schoolchildren comes with a clear manual that explains step-by-step how to prepare and control the drone. There is also often software available that allows you to control the drone and adjust settings. It is important to understand this software well before you start flying the drone.
No GPS or do you have GPS on your child's drone?
As a parent, you naturally want your child to be able to play safely with his or her drone. An important consideration when buying a drone is whether it has GPS. Below I tell you why GPS can be important for the safety of your child and what you should pay attention to when choosing a drone with GPS.
Why is GPS important?
A drone with GPS has a return function, which automatically returns the drone to the position from which it took off. This can be useful if the drone flies out of range of the remote control or if your child loses control of the drone. In addition, GPS ensures a more stable flying behavior of the drone, because the drone can determine its position in relation to the satellites. As a result, the drone will move less quickly and hover almost in the same position, even in strong winds.
Why would drones be dangerous?
Privacy
Drones are everywhere these days. A while ago, for example, a mekic flew past the central station in Amsterdam. Fortunately, the thing just didn't crash on the heads of a group of people standing there. But what if it had happened? And what if it wasn't just a mekic, but a potential fuzzy, as Danny describes in his article?
Drones can be used by the police to track down a shoplifter, for example, but also by the AIVD to keep an eye on terrorists and spies. And what about the American secret service NSA, which can use drones as infiltrators? In the Netherlands there are no concrete plans to use drones in this way yet, but it is not inconceivable that this will happen in the future.
In addition, drones are becoming cheaper, more frequent and smaller. According to the Ministry of Justice, drones are one of the current forms of great danger to our society. We can already be followed on the street by facial recognition and our personal lives can be automatically recorded via internet traffic at home or on the road. Looking over the walls of others becomes very easy.
Safety
But drones are also potentially dangerous in terms of safety. For example, a laser on a drone can blind the cockpit of an approaching aircraft, which can be disastrous for the safety of passengers. It is inconceivable that criminals or terrorists would use drones to fly a number of drones near an airport runway, for example. This can lead to an extremely dangerous situation where no one is safe anymore.
In practice, we already see that drones sometimes come too close to aircraft. For example, the Marechaussee recently had bad luck when a drone flew close to a Boeing. Hackers are also present anyway and it creates an extremely dangerous situation in which no one is safe anymore.
In short, drones can cause problems in terms of both privacy and security. It is important that both the government and drone manufacturers are aware of these risks and do everything they can to minimize them.
Comparison of drones with other toy options for kids
Drones are the latest addition to kids' toy arsenal and they have become extremely popular. But how do drones compare to other toy options for kids? Below we compare drones to other popular toy options.
Challenging and educational
Drones are challenging and educational toys for children. They provide a great opportunity to develop problem solving skills and be creative. Kids can increase their design and communication skills by working together to control the drone. This makes drones a great option for kids of all ages.
Depending on age and characteristics
When choosing a drone for children, it is important to pay attention to the age and characteristics of the child. Some drones are better suited for elementary school kids, while others are better suited for older kids. It is also important to look at the functionalities of the drone and determine which ones are best for the child. For example, a cheap drone without GPS may be suitable for younger children, while a drone with GPS is better suited for older children.
Long-lasting fun
One of the biggest advantages of drones is that they provide long-lasting fun. Kids can have hours of fun piloting their drone and exploring the environment. Some drones come with an extra set of propellers so kids can play longer without worrying about damaged parts.
Projects and support
The government supports projects that aim to prevent and promote learning delays in children. For example, the Rietveld School in Badhoevedorp provided drones during the August 2021 summer school as a first for the children. Project leader Laura is proud of the result and says that the children have increased their capacity for cooperation and problem solving. The director of the school is committed to coming up with more such actions for the new school year.
Conclusion
Playing with drones is a great way to get kids experimenting, boosting their creativity and getting them outside.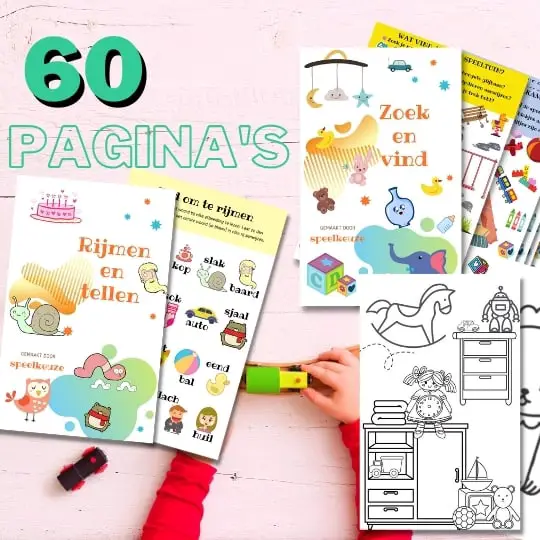 Always something to do for the holidays or rainy day?
Play Choice now has the ultimate activity book collection, with over 60 pages of fun coloring pages and educational puzzles.
Joost Nusselder, the founder of Speelkeuze.nl is a content marketer, father and loves trying out new toys. As a child he came into contact with everything related to games when his mother started the Tinnen Soldaat in Ede. Now he and his team create helpful blog articles to help loyal readers with fun play ideas.