The 5 Best Duplo Cars sets | Lightning McQueen, Mack & Mater
I enjoy writing these articles for my readers, you guys. I don't accept payment for writing reviews, my opinion on products is my own, but if you find my recommendations helpful and you end up buying something through one of the links I may be able to receive a commission on that.
More information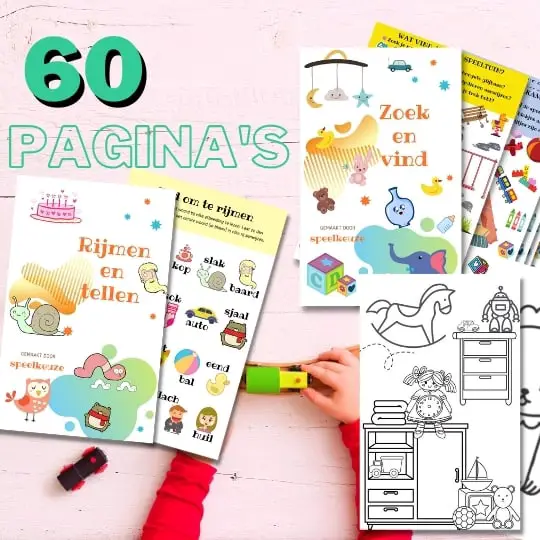 Always something to do for the holidays or rainy day?
Play Choice now has the ultimate activity book collection, with over 60 pages of fun coloring pages and educational puzzles.
Duplo Cars is a very fun product that makes children interested and keeps playing with Duplo.
And playing with Duplo benefits many things, such as the development of fine motor skills, spatial awareness, concentration, role-playing and creativity.
When you combine a popular car with a popular toy, you have fantastic toys that make both parent and child happy.
Our favorite product is LEGO DUPLO Cars 3 Piston Cup Race. This pack not only includes Lightning McQueen, but Jackson Storm and Luigi as well.
In addition, the package also includes accessories to build the starting arch, a green flag to start the race and of course the Piston Cup for the award ceremony.
A close second is LEGO DUPLO Cars 3 Flo's Café. Although this pack has fewer building blocks, it does have Lightning McQueen, Cruz Ramirez and Mack; the big trailer (more trailer toys here) where Lightning McQueen can enter.
This brings some variety to playing with Duplo.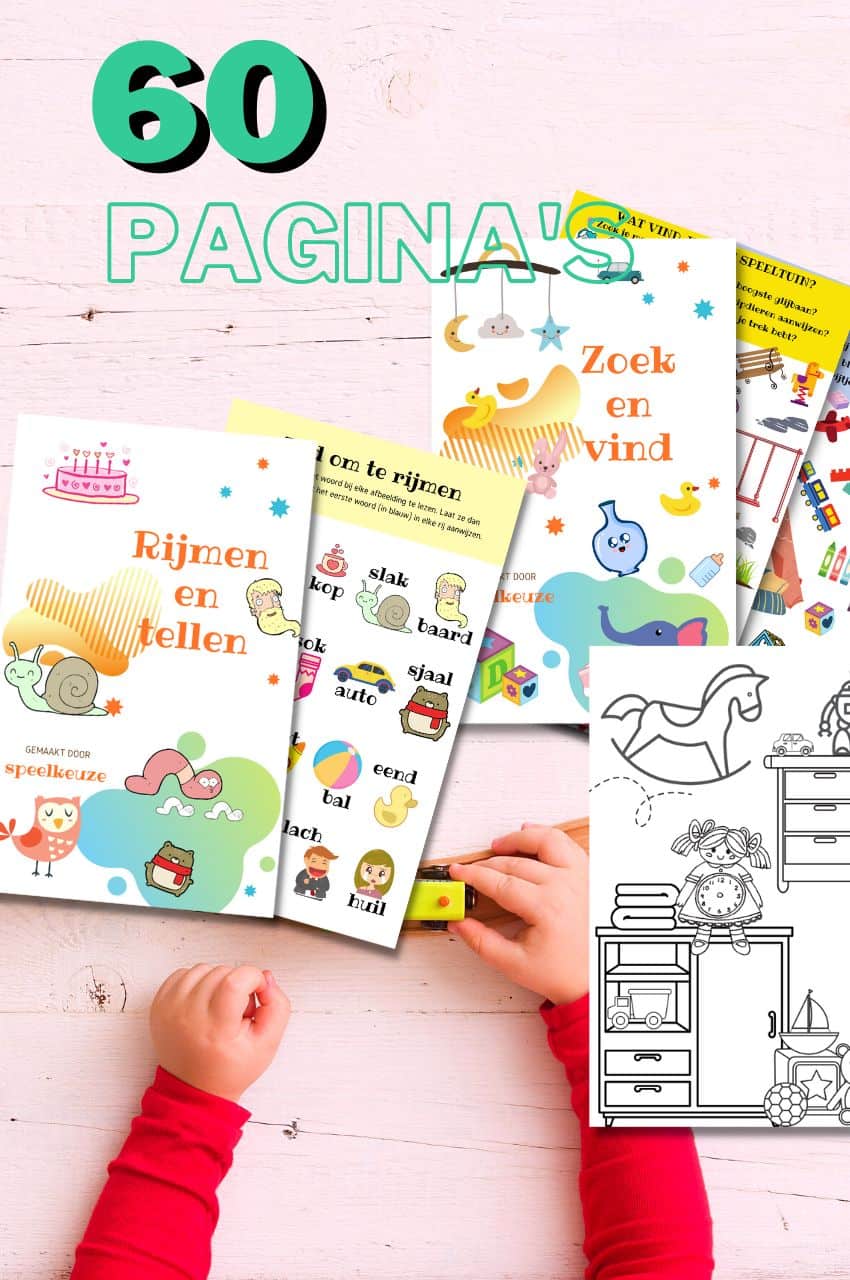 A play theme in your mailbox every month?
Fun play tips, activity books and more, with the first email being our free mini-guide "educational toys"
We will only use your email address for this newsletter and respect your privacy
Best DUPLO Cars sets you can buy
Best Buy: LEGO DUPLO Cars 3 Piston Cup Race
The first package, Piston Cup Race, is a fun package because your child can immediately dive into role-playing with it.
With three cars you can get started right away and the starting arch, the flag and the cup provide a nice start and end to the game.
So you can get in right away without needing other Duplo packages.
In addition, there are plenty blocks to be able to really build and the versatility of the package is therefore also guaranteed.
Do you want to make a nice combination of this package with another?
Then we recommend to choose the third package of the list with Mater and his shed to add an extra car to the collection.
Since the number of building blocks in the packages is not that large, you can also use a DUPLO Construction kit to consider.
Only then does creativity really flow. You can build a race track, tunnels and viaducts or a garage.
That's the beauty of playing with DUPLO: the variations are endless and every day it is as if you can rediscover the toys again.
Your own creativity is the only limit.
Check the most current prices and availability here
Cheap Mack set: LEGO DUPLO Cars 3 Flo's Café
The second package, Flo's Café, may be a bit more expensive, but it offers an extra dimension to your son or daughter's DUPLO game, because Lightning McQueen can also be put in Mack.
This is the cheapest set where Mack also comes into play.
The fantasy of your son or daughter is addressed even more with this and your own racing stories are created immediately!
With three vehicles, a café and a petrol pump, this can result in hours of fun.
Flo's cafe can be purchased here at bol.com
Best Duplo Cars Mater set: LEGO DUPLO Cars 3 Mater's Shed
A nice combination could be this package with the third package of the list to also add Mater to the collection.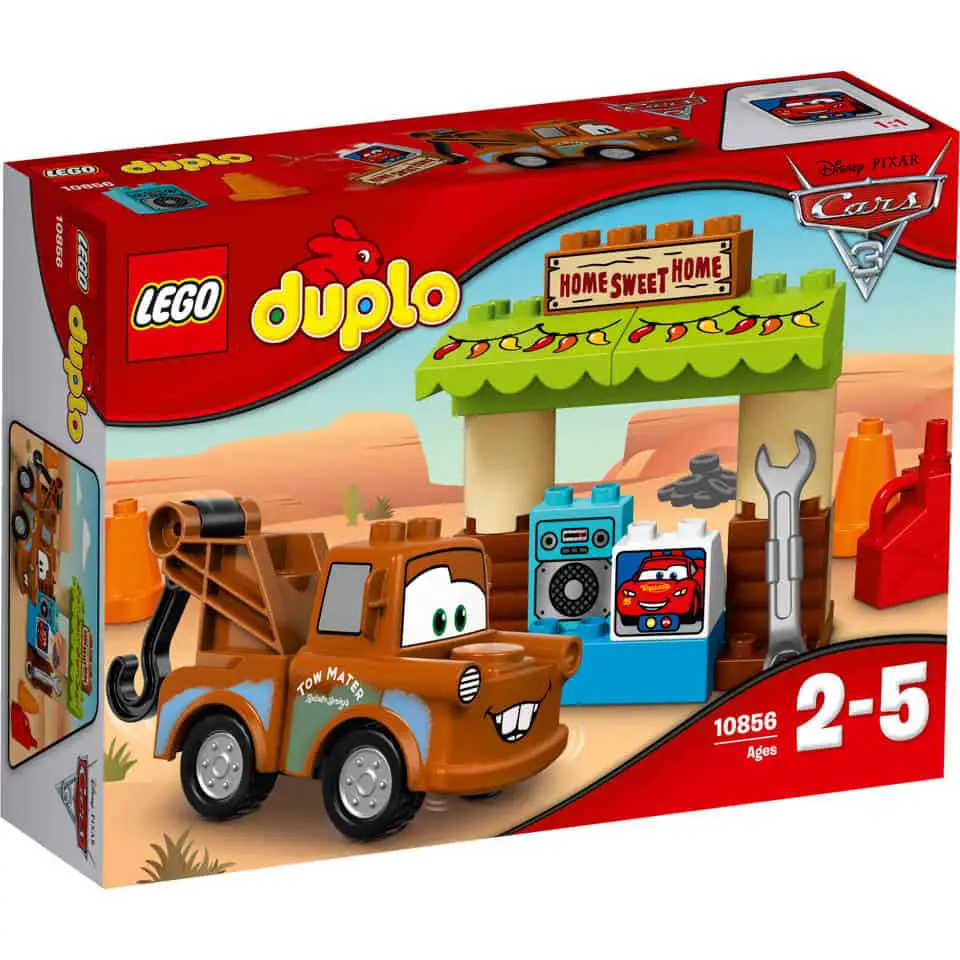 Of course, the My First Stone Building Kit is also a good option here, because there are not many building blocks in the Flo's Café package.
Another option is to look for it outside of DUPLO Cars and think of a different set of cars and trucks.
The package My First Wagons and Trucks connects seamlessly with the adventures that the cars of Cars experience.
There is a crane in the package with various stones with prints of cars and other stones.
As a result, the children have to learn to make combinations themselves to assemble cars and crane trucks.
And such a crane truck can immediately be used to pick up a broken Lightning McQueen for repair in the shed of Mater!
As you can see, your own imagination will immediately start when you think about the possibilities and combinations of the Duplo packages.
Creativity with LEGO DUPLO
LEGO and DUPLO are ideal toys for creative play.
The children learn to gain spatial insight by building and assembling objects, but they are also challenged when it comes to imagination and empathy.
Even the erection and immediate throwing of built DUPLO towers contribute to its development: they learn to understand the relationship between cause and effect in this way.
All these things are of course extremely important for the development of our children and parents would like to contribute to that.
How you can contribute to this is not self-evident for some parents.
Partly due to busy lives, it is occasionally difficult to find time to sit down with your child and come up with something creative with LEGO or DUPLO from the freehand.
That's why LEGO <DUPLO helps you with that.
There are on the website find dozens of fun examples of how to play with the toy to challenge your son or daughter in a fun way and to get the best out of the toy.
This simplifies your task as a parent. Also nice sometimes!
And most parents know that a child only needs a little push to get further involved in the game.
Teaching children to play is an important part of a child's development.
And if you can guide them a bit, you will see that they are more inclined to make up their own game and to get into it and hey… suddenly they have not been asking for half an hour 'where is mom / dad'?
Duplo works with Cars
It is not surprising that LEGO has teamed up with Cars. There will not be many children older than 3 who do not recognize the cars from the famous movie Cars.
And many also know the names of the most famous car characters.
Lightning McQueen is the red lead, then there is Cruz Ramirez; the yellow coach of Lightning McQueen, and of course Mater, Mack, Smokey, Mater and Jackson Storm to name a few.
Why is Cars so popular?
The popularity of the film was enormous right from the start. When the film came out in 2006 it immediately caught the imagination of many children.
But it is also a fun movie for parents to watch.
The film is very well produced and the storyline is well put together; something we can expect with a collaboration between producers Pixar and Walt Disney.
You can watch them on Disney Plus which I wrote about before.
The characters of the cars are based on real drivers, but also on actors who participate and in this way the producers manage to make the story very human and to make it gripping.
The film has been approved for children over 6, which is a good thing, because the Cars 3 movie has a compelling plot and can be terrifying at times.
But small children, who may never have seen the film before, are also impressed by Cars' cars. Why?
The reason is probably in the extremely good facial expression on the cars.
Unlike other cartoons that feature cars, the eyes are not on the headlights, but on the windshield.
In this way, the whole car can actually be used to shape the face, which is a very appealing characteristic, especially for small children.
And they can participate perfectly in the Duplo world to help, for example at the Duplo fire station!
The fact that the cars are beautifully designed certainly plays a role in the popularity, but what also plays a role is that you just cannot ignore it.
There is so much merchandise from Cars that you can encounter during a normal shopping day.
Of course the children see that too. And what you see often, you want to have.
One of those merchandise examples is DUPLO Cars, but there are also entire racetracks from brands like Carrera made of it. And that is really great fun.
In this way, two worlds are merged.
The educational Duplo blocks are good for the development of fine motor skills, spatial insight, concentration, imagination, fantasy and empathy.
And if there are really nice cars that your child likes to play with, then you have all the more chance that he or she will enjoy playing with Duplo.
In our opinion, good for parent and child and therefore the perfect toy.
Do you feel that your child has already outgrown the DUPLO phase? Then consider Lego cars to purchase.
Or you look at other toys, which offer just as much in terms of development as LEGO DUPLO.
Examples include children's tablets with educational games or (electronic) musical instruments.
Also read more about electronic toys if you think that your child is or may be interested in this.
A versatile range of toys is just as important as the type of toys you offer.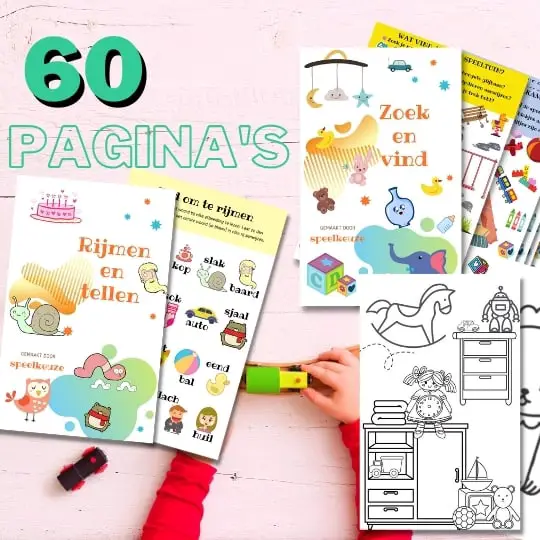 Always something to do for the holidays or rainy day?
Play Choice now has the ultimate activity book collection, with over 60 pages of fun coloring pages and educational puzzles.
Joost Nusselder, the founder of Speelkeuze.nl is a content marketer, father and loves trying out new toys. As a child he came into contact with everything related to games when his mother started the Tinnen Soldaat in Ede. Now he and his team create helpful blog articles to help loyal readers with fun play ideas.