Fun games for lodging | Top ideas for a successful sleepover
I enjoy writing these articles for my readers, you guys. I don't accept payment for writing reviews, my opinion on products is my own, but if you find my recommendations helpful and you end up buying something through one of the links I may be able to receive a commission on that.
More information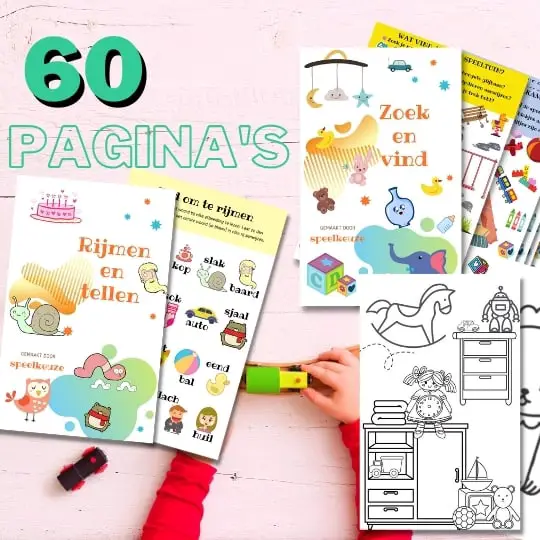 Always something to do for the holidays or rainy day?
Play Choice now has the ultimate activity book collection, with over 60 pages of fun coloring pages and educational puzzles.
Do you think it is completely fine if your child goes out to stay? With grandpa and grandma as well as with a boyfriend or girlfriend?
Some children have been accustomed to staying overnight since they were young; sometimes for fun, sometimes because it is necessary.
There are also children who find it all exciting and may be homesick. However, it is nice and good if a child also feels comfortable outdoors.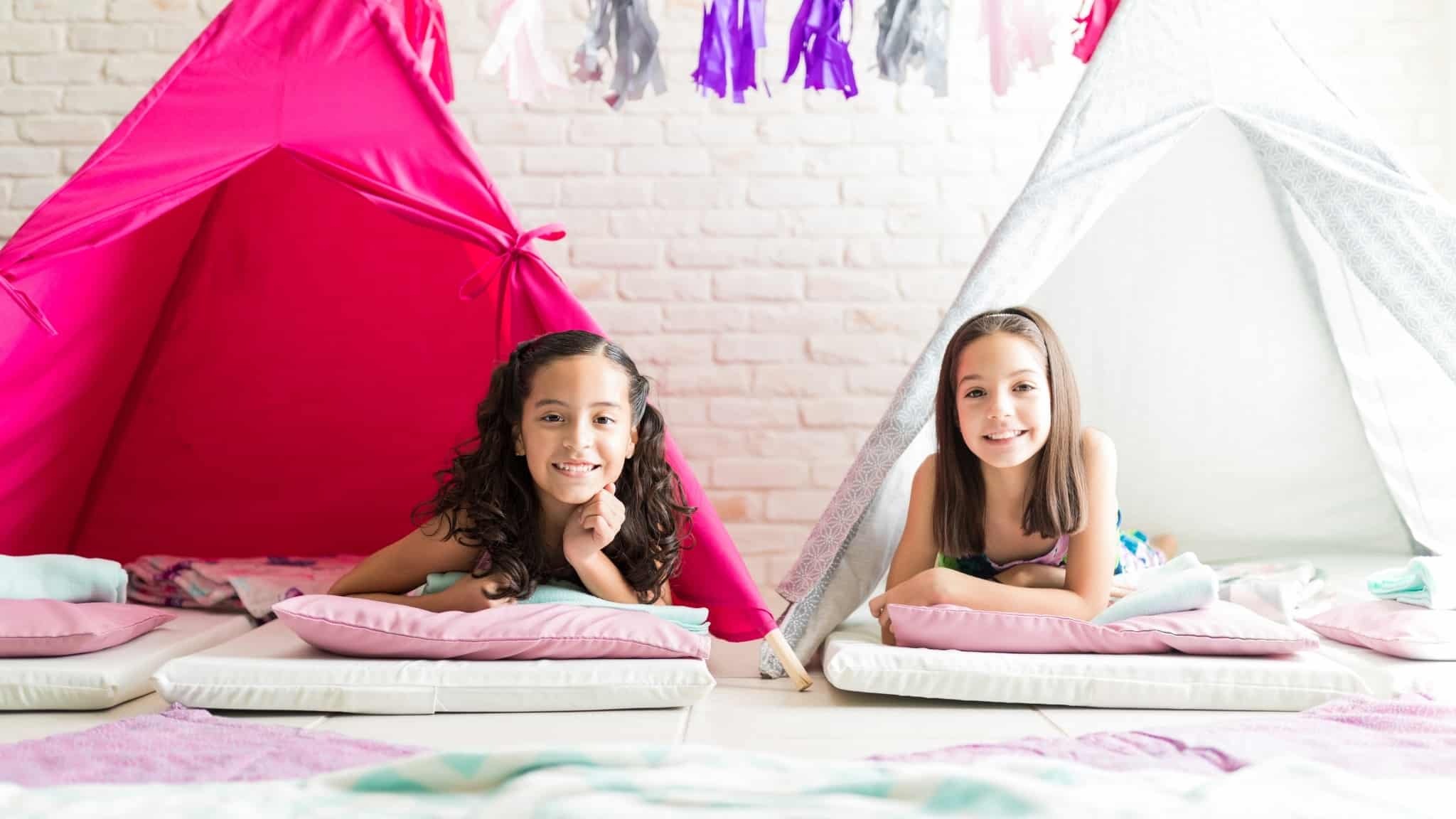 Children usually find it very exciting to go out to sleep, so it is nice for the little ones to bring their own stuffed animal and some fun games.
This way they have something from home with them, they feel safer and they sleep more easily.
It is of course great fun to take games to grandpa and grandma, but also to your aunt, or to your friends!
We will show you some great games for lodging below.
There is something for every age, and we start with our recommendation for the ultimate guest game.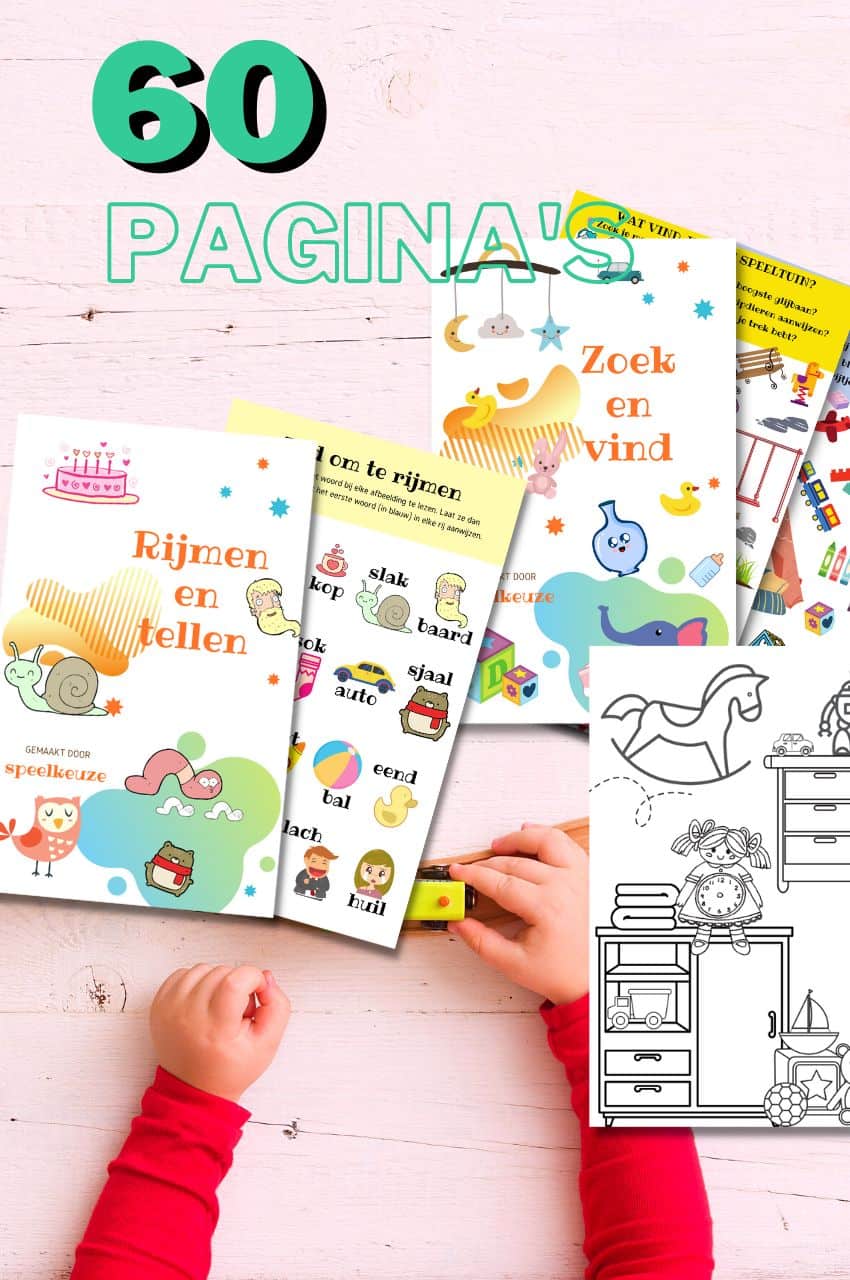 From toddler to toddler activity book collection
Educational games and coloring pages for 3 to 6 years
Your toddler and preschooler will love this e-book, along with the accompanying printables. He or she can play with it at every stage of development, together with mom and dad.
Buy at Bol.com
Overall best guest game
We love it Jenga Classic Board game - perfect from the age of 6 - a great fun for sleepovers with several kids in different ages!
The game is a challenge for everyone.
Is your hand just as tight as your great nephew's or niece's?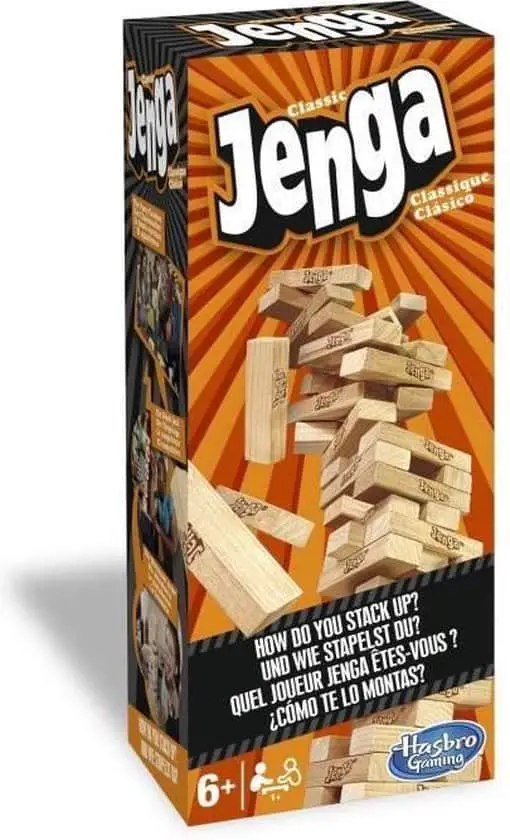 In addition to 'the steady hand', insight and a certain strategy are also needed to prevent the Jenga tower from falling over. This means that the adults also fully enjoy this game!
The box is compact and easy to carry.
Games for overnight stays for different ages
Plenty of great games for kids of all ages!
Would your child also like to play a game when he goes out to stay? We have selected a great game for children of all ages.
A good game for lodging meets the following requirements:
easy to take with you
easy to learn
fun for both young and old (grandpa and grandma have to participate after all)
safe and sound
Let's take a look at our other top picks!
To get used to staying
For a little one who still really has to get used to staying overnight, it is good to do that first with grandpa and grandma. Or at least with someone they already know well and who feels familiar to them.
First of all, you can a booklet about lodging read with your little one, or watch these fun DVDs: Hopla is going to stay, there is a free 2nd DVD with a nice game.
We have found a number of top games for your child, which are also very nice to take with you when he or she goes out to stay. A game for every age!
Games for lodging: 1 year old
Let's start with this fun search game for children from 1 year: Miffy Playing Hide and Seek.
This game is great for the little ones!
Grandpa and grandma can hide Miffy somewhere in the living room, Miffy calls out every 10 seconds 'I'm here!'
Can your little Miffy find?
Games for lodging: 2 year old
Bear Hunger is a fun memory game for toddlers from 2 years.
The game is about a sweet bear who is very hungry. Which delicacy can the bear eat first?
Roll the dice to determine that!
Games for lodging: 3 year old
For our toddlers from 3 years there is the delicious Little Dutch Hammer Tap Game, a fun entertainment for the little one and for grandpa and grandma.
Join it together and create the most beautiful pictures of wood.
Games for lodging: 4 year old
With the Kindergarten Quartet for our toddlers from 4 years old children are busy for hours.
It is also nice to play a few games together before going to bed.
Nice to take to your best friend's house.
Games for lodging: 5 year old
The kids from 5 years can the only game Who is it? take with them to their lodging address.
The game is also fun for older children and even adults.
Each player chooses a person and tries to find out which person is their opponent using yes and no questions.
If you guess wrong, you will lose the game, so be careful!
Games for lodging: 6 year old
For our dear ones from 6 years old Twister a group game, which is great fun for sleepover parties.
All the kids who play will get entangled with each other!
There is a lot of fun when players turn, get tangled - and have a hard time keeping their hands and feet on the mat. The last player not to fall wins!
Games for lodging: 7 year old
The cool Skip-Bo Card game for slightly larger kids - from 7 years - can be played with 2 or 3 people, but also with a few more.
You will quickly master the game, both young and old.
Who will be the first to lose their cards? Will grandpa, grandma or your girlfriend be the winner?
How do parents feel when their children go out to stay?
Most parents appreciate sleepovers because it gives them the chance to do something without children and then sleep in the next day.
If a child is staying with grandparents – or a regular babysitter – more often, the grandparents or babysitter should strive to maintain bedtime routines during sleepovers.
Definitely a fun game to play with the (grand) children, but go to bed on time.
Have you got all the games for a successful sleepover?
Playing games while staying at home is great fun for a child, whether it is with grandpa and grandma, or with a friend.
Playing games is fun for everyone and that helps your child to feel at home in a different or new environment.
The child will be happy to come back another time, when it has enjoyed itself. Indoor games can make the child feel comfortable at his place of stay and get him tired and ready for bed.
Your child will enjoy being able to take a game to his place of stay. However, don't forget to give him his favorite cuddly toy or blanket.
You will see that with some practice and patience, your child will love to go out!
What kind of toys are good for bedtime?
When selecting bedtime toys, it is crucial to pay attention to the toys' soothing, safety and functionality. The selected toys should be able to help children relax and create a calming atmosphere for sleeping.
An excellent example is soft cuddly toys with built-in sleep music, which soothe children with soothing tunes. Functionality also plays a role; For example, night lights with soft lighting and adjustable brightness provide a useful function in the bedroom.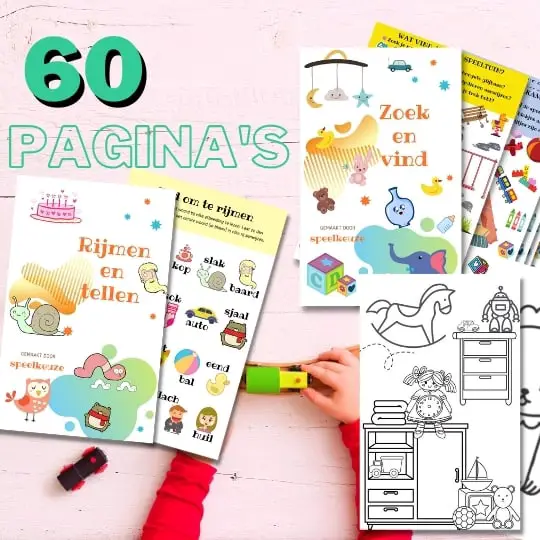 Always something to do for the holidays or rainy day?
Play Choice now has the ultimate activity book collection, with over 60 pages of fun coloring pages and educational puzzles.
Joost Nusselder, the founder of Speelkeuze.nl is a content marketer, father and loves trying out new toys. As a child he came into contact with everything related to games when his mother started the Tinnen Soldaat in Ede. Now he and his team create helpful blog articles to help loyal readers with fun play ideas.