Fun games with walkie talkie: 4 activities with tutorials and tips
I enjoy writing these articles for my readers, you guys. I don't accept payment for writing reviews, my opinion on products is my own, but if you find my recommendations helpful and you end up buying something through one of the links I may be able to receive a commission on that.
More information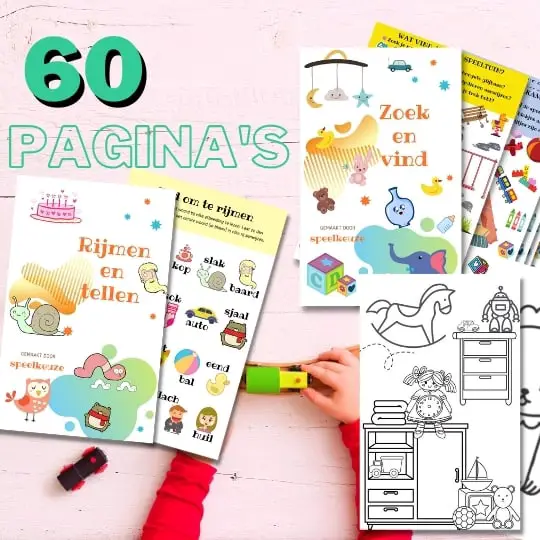 Always something to do for the holidays or rainy day?
Play Choice now has the ultimate activity book collection, with over 60 pages of fun coloring pages and educational puzzles.
Walkie talkies: fun and useful for a treasure hunt in the woods or for other remote games.
It is possible to talk on different channels or frequencies, but that is only possible if you press the button: at that moment the other person using the walkie-talkie can only listen.
That's why you often give a sign like 'over!' when you are done talking and the other person can start answering. That can be a fun game in itself, of course, but you're probably looking for a little more.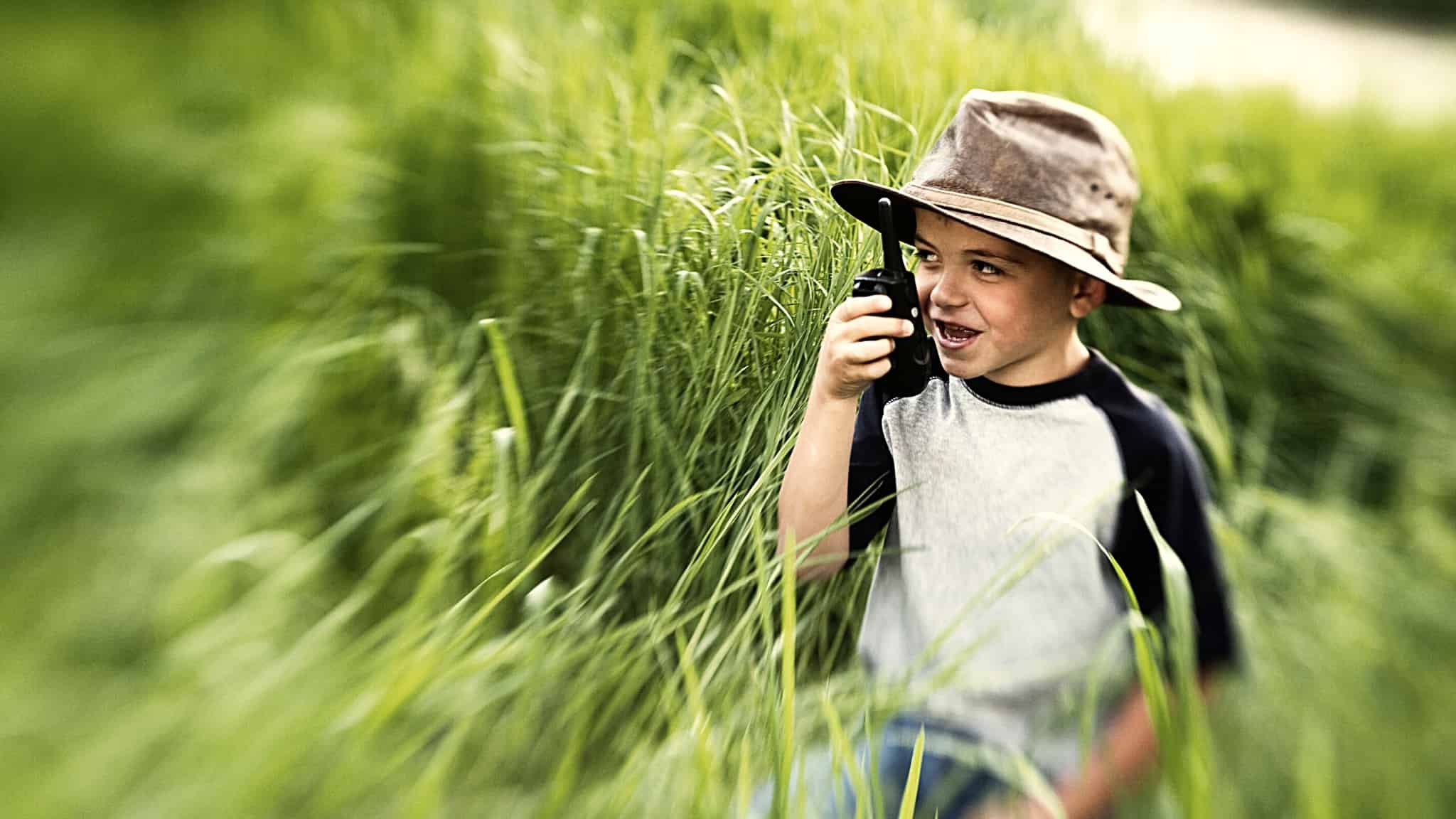 I've picked out some fun games for you and I'll share them with you here, hope it leads to some inspiration :)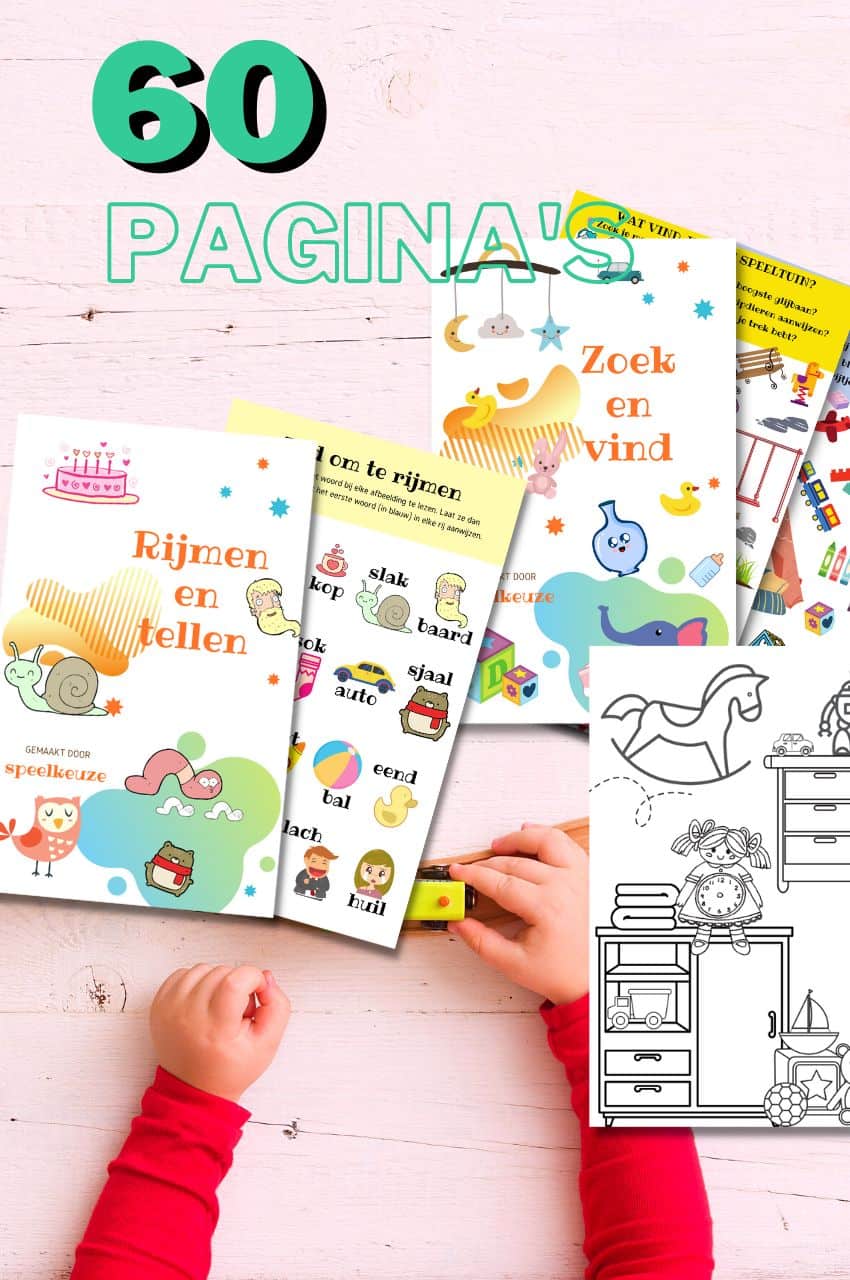 A play theme in your mailbox every month?
Fun play tips, activity books and more, with the first email being our free mini-guide "educational toys"
We will only use your email address for this newsletter and respect your privacy
Fun games with walkie talkie for different ages
Do you know that you can play really cool games with walkie talkies?
It doesn't matter how old you are, there are fun games for all age groups.
Ideal for our children - who are used to having fun with electronic devices such as a tablets or smartphone – to let them play a game using their own creations and ideas.
Below I want to give you four walkie talkie games for different ages.
You can play cool games with walkie talkies!
Game 1 is suitable for both toddlers and slightly older children. It is played with LEGO building blocks.
Game 2 is suitable for children from the age of 8, but also fun for teenagers and adults.
Game 3 is fun for teenagers, but also as a team building outing.
Game 4 is fun for the somewhat technical older children, a great educational exercise.
Walkie talkie LEGO game
fun for both pre-schoolers and older children
In this first game, the two players receive a set of the same LEGO building blocks.
Player 1 makes his own building and ensures that player 2 can make an identical construction by giving the correct instructions to player 2.
Both players are not allowed to see each other, the instructions are given by walkie talkie. The difficulty level can be increased with more blocks or with different shapes of blocks.
You do not need such a good walkie-talkie for this because the range does not have to be large and it is fun from the age of 3. With a range of only 80 meters, this is enough to play game 1.
Walkie talkie naval battle game
for children from the age of 8, also fun for teenagers and adults
This walkie talkie game is played like a kind of live naval battle.
Set out a game board of 10 rows and 10 columns at two different locations, you can do this neatly with ribbon or else with the help of branches and stones.
At the start of the game, the parties receive a sheet on which the playing field is drawn. This way they can keep track of which courses have already been mentioned.
The children take place on a number of subjects (maximum 5).
The parties must alternately try to find one of the children - in the other field at a distance - by naming a column and a row (using a walkie-talkie).
If there is a child in the box mentioned, you score a point or earn a treat for your team. If there is no one in the box, it is the turn of the other party.
The team that was the first to find (hit) all children in the remote field is the winner.
This is of course a great game for a children's party.
Walkie talkie floor plan game
fun for teenagers or as a team building
This last game requires some organization and you play in the woods.
You make two teams. The surrounding forests are divided in two, East and West. You can indicate the boundary between East and West by marking trees.
Teams are present on every part. The teams in area East are connected to the teams in area West by walkie talkies.
With the help of this, the teams communicate with each other. You draw a map East and a map West as best you can. Apply certain signs or mark trees in different colors, which you can return to the map.
Both teams have the 'wrong' half of the map with them, on which various assignments are stated. Team East therefore has the map of team West and vice versa.
The intention is for the teams to locate each other in the woods and then use the walkie talkie to guide each other from one assignment to another. Good planning is important for this.
The teams can score on each part and the team with the highest score wins.
The - in camouflage - Topcom Twintalker 9500 Airsoft is one with a lot of features and suitable for a game like this, where more range is needed.
Camouflage makes a game like this just as natural! The Topcom has a range of 10 km.
Walkie talkie take apart game
nice for older children
It may be fun and educational to assemble and disassemble the walkie-talkie.
I found an English YouTube video about this:
Actually quite easy to do. You take a suitable screwdriver, unscrew the walkie-talkie and carefully separate the two halves.
On one side is the printed circuit board with speaker and on the other side the battery. You can take out the circuit board carefully, but rather leave the speaker in place!
You can remove the protection from the antenna; so you can see what it actually looks like.
Then put the walkie-talkie back together neatly step by step and ready! If you ever have to carry out a repair, you already have a head start if you know what the walkie-talkie looks like on the inside.
You can also turn it into an interesting competition; who is the fastest to disassemble the walkie-talkie and who is the fastest to put it back together?
How exactly does a walkie-talkie work?
A walkie-talkie works with radio signals, you send messages via a frequency.
It goes as follows: by pressing the Push To Talk button it is possible to transfer your message to the recipient.
When you release the button, the recipient is able to respond.
Thanks to the battery and the antenna, it is possible to connect and communicate.
So you must all be on the same radio frequency or channel. With most devices you can choose from 8 different channels.
Are walkie talkies bad for my child's health?
It has not been scientifically established that walkie talkies, or any other device that uses radio waves, would be bad or could cause cancer, for example.
While cell phones emit electromagnetic radiation that is believed to be harmful.
What are the benefits of playing with toys like walkie talkies?
Playing with walkie talkies promotes communication skills, as children must learn to listen, speak and formulate clearly to communicate effectively with each other through the walkie talkies. This also improves the ability to understand and follow instructions, essential in many aspects of daily life.
Secondly, playing with walkie talkies encourages active outdoor play and exploration. Playing with toys certainly offers many benefits, but walkie talkies encourage kids to have adventures and go off the beaten path. They can be used in scavenger hunts, treasure hunts or simply to keep in touch during outdoor activities such as hiking or camping. This promotes physical activity and encourages children to explore nature.
In addition, walkie talkies can be useful in emergency situations or to quickly call for help, thus also providing a sense of security.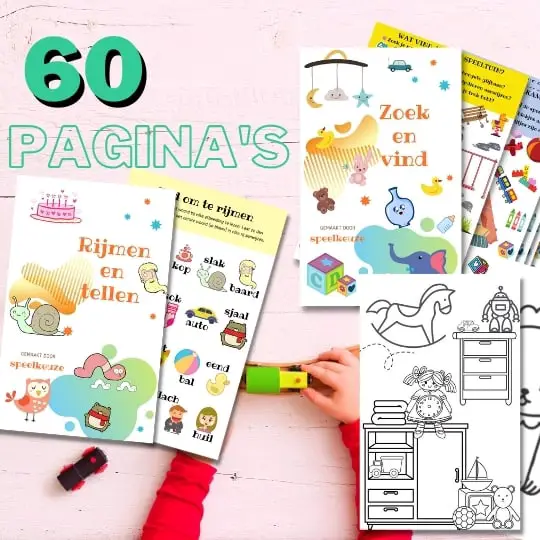 Always something to do for the holidays or rainy day?
Play Choice now has the ultimate activity book collection, with over 60 pages of fun coloring pages and educational puzzles.
Joost Nusselder, the founder of Speelkeuze.nl is a content marketer, father and loves trying out new toys. As a child he came into contact with everything related to games when his mother started the Tinnen Soldaat in Ede. Now he and his team create helpful blog articles to help loyal readers with fun play ideas.