Fun things to play with sand | Great for motor development
I enjoy writing these articles for my readers, you guys. I don't accept payment for writing reviews, my opinion on products is my own, but if you find my recommendations helpful and you end up buying something through one of the links I may be able to receive a commission on that.
More information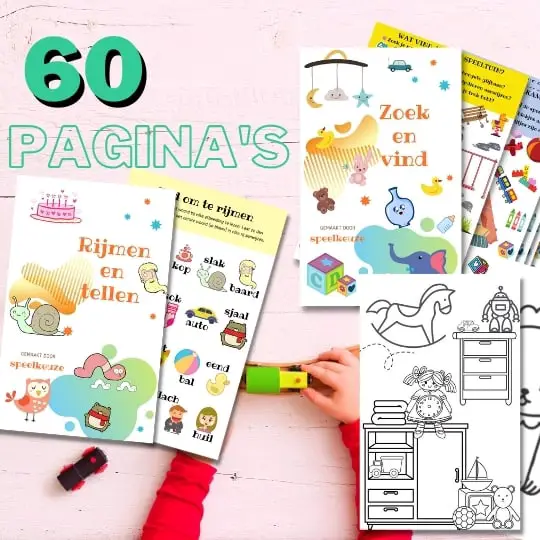 Always something to do for the holidays or rainy day?
Play Choice now has the ultimate activity book collection, with over 60 pages of fun coloring pages and educational puzzles.
Did you know that sand is one of the most attractive toys for a child? Sand is natural and costs (almost) nothing.
In addition, in most cases it is reasonably clean and it also has a great development value. Anyone who has ever played with kids knows the appeal of sand.
Tossing through the sand with your hands, shoveling sand, building sandcastles, digging and you name it. There is nothing more fun than playing with sand!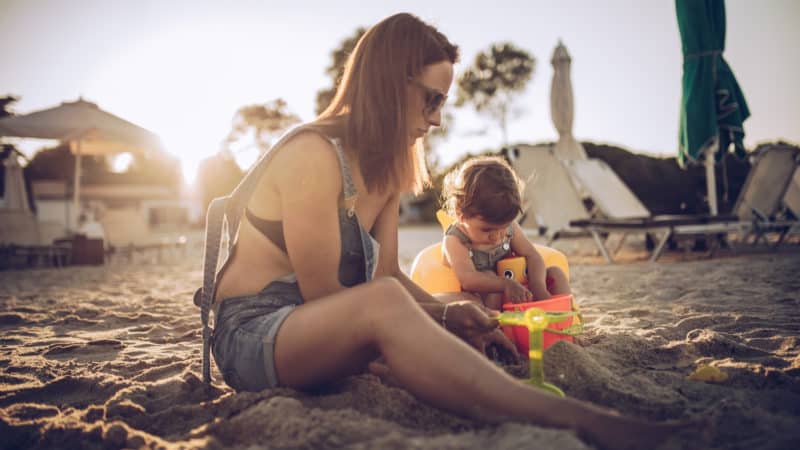 Playing with sand is fun and stimulates the senses, social-emotional development and motor skills.
In feeling and creating with sand, children are intensively involved with the fingers, and therefore with the fine motor skillsWith the coarse work, for example digging, becomes gross motor skills developed.
Playing with sand and water together, a child can also learn a lot about content and measuring, pouring and filling.
Make a sand painting or build a castle. Playing with sand becomes even more fun with the help of toys.
In this post I will explain to you why playing with sand is not only fun, but also what it is good for. In addition, playing with sand and water together is very popular, and I will tell you why.
Finally, I will give you some nice tips for games with sand and I will recommend a number of products that will make playing with sand even more fun.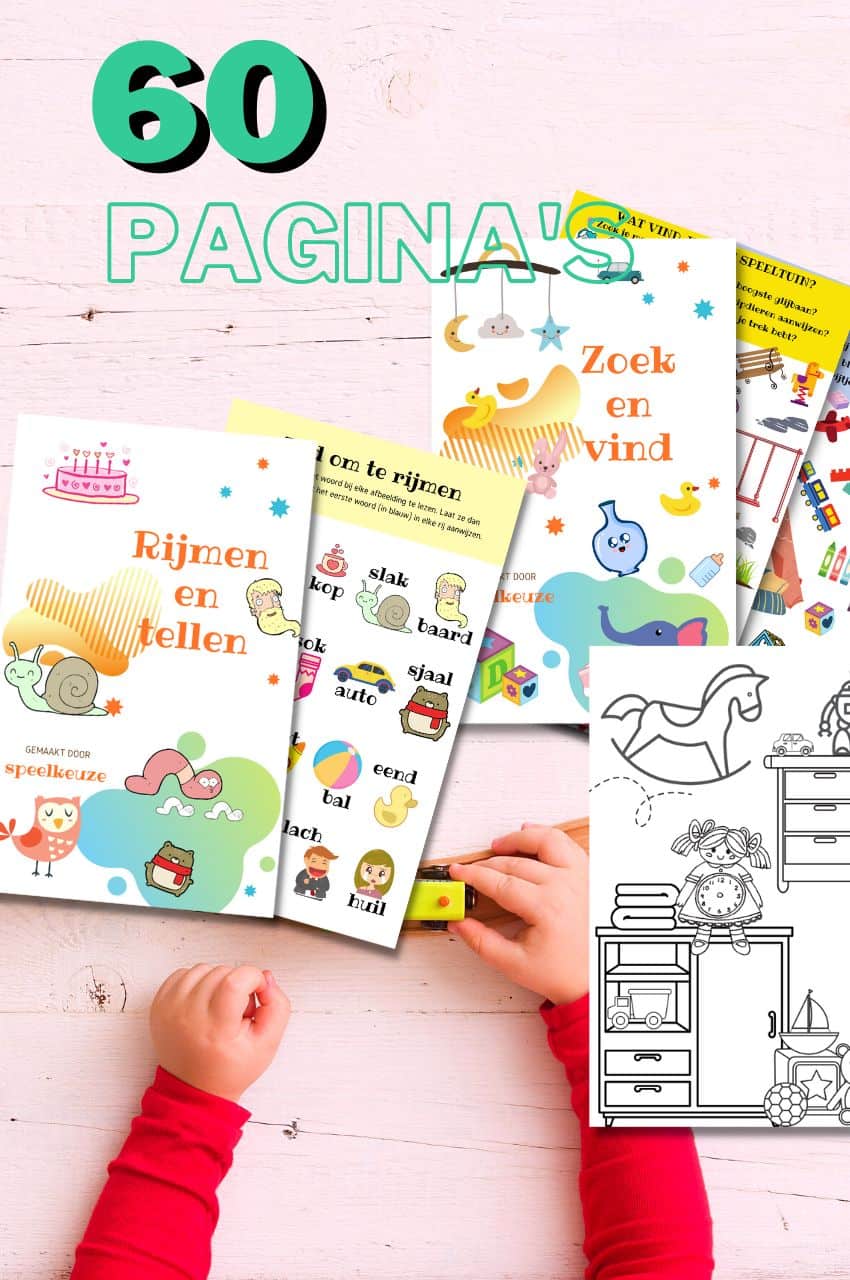 A play theme in your mailbox every month?
Fun play tips, activity books and more, with the first email being our free mini-guide "educational toys"
We will only use your email address for this newsletter and respect your privacy
Why play with sand?
We all know that playing with sand is just a lot of fun, but it also seems to be very good for the development of children.
It is not for nothing that there are often sand tables in the classrooms of primary schools!
Playing with sand is not only fun, but also good for the senses and social emotional development.
Children discover, research and explore with sand. Playing with sand is relaxing and gives a child confidence.
Sand is fascinating, because it is a natural material and you can use it in all directions.
It can have different structures (think sand with pebbles, with shells, grainy sand, white sand, yellow sand, etc.), you can pour it into various shapes and it always feels different (dry sand feels different than wet sand, for example). , but also cold sand and loose sand feel different!).
The structure invites you to discover. Feeling also has a function: in order to perceive, our skin needs sensory stimuli.
By offering a child different (natural) materials, this will benefit physical and emotional development.
Also think of fantasy and role play: children often use sand to 'bake cakes' and 'eat them'.
What else is playing with sand good for?
But that's not all! It's amazing that kids get incredibly creative as soon as they get sand in their hands and so on can also enjoy themselves there for hours.
When kids feel the sand between their fingers, manipulate the sand when it is a bit damp, flatten it and knock on the sand, they constantly appeal to fine motor skills.
When children get started with the rougher work, including digging, they train their gross motor skills with it.
The movements come from the shoulders, it takes strength and kids also have to see where exactly they are spreading the sand. The latter requires eye-hand coordination.
Finally, the nice thing about sand is that the material can never 'break' and you can start over and over again. You can keep playing endlessly!
Seeking a good sandbox for your child? This is the top 17 from small shell to large boat
Why is playing with sand and water good?
Children often find it even more interesting to play with water and sand at the same time, because it makes many experiences possible.
By playing with water and sand, your child learns about floating and sinking. By filling and pouring, a child learns about content and measurement.
By building castles with wet sand, a child learns to experience what water does to sand when it comes to strength, sinking, absorbing, etc.
Actually, playing with sand and water is the precursor of the construction game. It's about organizing, building, taking apart and stacking; activities that are thus increasingly targeted.
Play & mess around for hours with the 12 best water tables rated!
Nice ideas for games with sand
Now that you understand that playing with sand is an essential part of a child's healthy development, you probably also want to know what fun games you can do with sand.
I will give a few examples.
Making a sand painting
Making a sand painting is really fun!
Take a piece of sturdy paper or cardboard and smear it with glue. You can do that randomly, or you can do your best to try to make a nice drawing.
Now the idea is that before the glue dries, you sprinkle sand over the painting. The sand will of course stick where glue is.
The result is fascinating!
You can also choose to use colored sand (buy or make your own with sidewalk chalk), which gives the whole an even more beautiful effect.
Clay of sand
How do you make clay from sand? Well so!
Mix about a kilo of sand with 250 ml of water in a (preferably old) pan and bring the mixture to a boil. Then add another 250 ml of water, which you mix with corn starch.
You will notice that the mass thickens as it boils. If that doesn't happen, add some more water with cornstarch. Let the mixture cool down and you're done!
Children now have homemade clay that they can fiddle with.
Here you will find even more recipes to make your own clay at home + fun play tips
Dig treasure
Treasure digging is fun when you on the beach or have a sandbox.
The game is very simple: hide various (beach) items under the sand and let your child find the things. You can always give directions.
If you play the game with several children, the child with the most treasure digs wins!
Building sandcastles
Building sandcastles is a classic, but still fun for children.
This can be done with or without sand molds and buckets, but the use of these attributes makes it much more interesting of course.
To build sandcastles, however, you need water with the sand, otherwise the castles will never stand!
Instead of to build castles, you can also make cakes or cupcakes, which will stimulate imagination and role play.
Sift and collect
Sifting and collecting is fun and educational. If you have fine sand with pebbles and a strainer, you can show a child how a strainer works and you'll be left with a residue.
The pebbles and sand can then always separate the child until he has had enough of the game!
Create a sand maze
What can also be a fun challenge is building a sand maze.
This does not necessarily mean that your child has to build meter-high walls. No, with walls of a few centimeters high you can already make a nice maze!
When the maze is ready, you can roll marbles or balls through it.
What are fun toys to play with sand?
It really takes very little to let a child play sweetly with sand, we just saw that. But there are always toys that can make sand games even more fun or interesting.
Below I will mention a number of these toy products.
Melissa & Doug Zand cupcake set for children
This Melissa & Doug sand cupcake set is a fun sand mold set for making cupcakes in the sandbox or on the beach.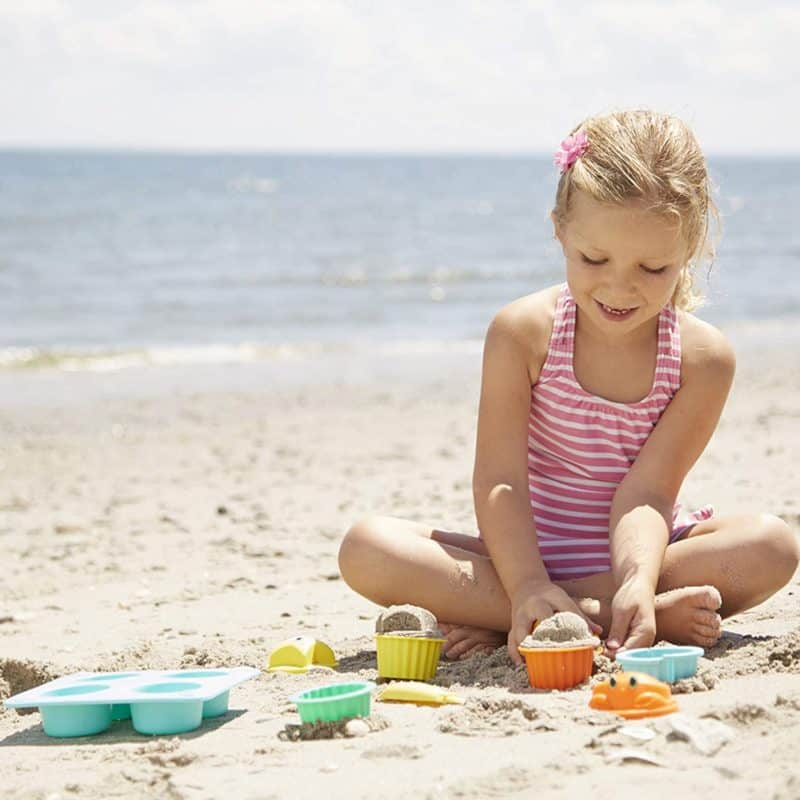 The set consists of 12 pieces and includes a hinged cupcake pan, four cupcake cases, four cupcake toppers, a tray, icing tools and a handy mesh storage bag.
The toys are fun for children between 3 and 5 years old. This toy is great because it also helps a child practice counting!
Kinetic Sand Beach Sand
If you don't have a sandbox now and would rather work with sand at home, you can always opt for kinetic sand.
Kinetic sand you can just buy it and it feels like real sand. You can build the most beautiful sandcastles with it and that just at your home!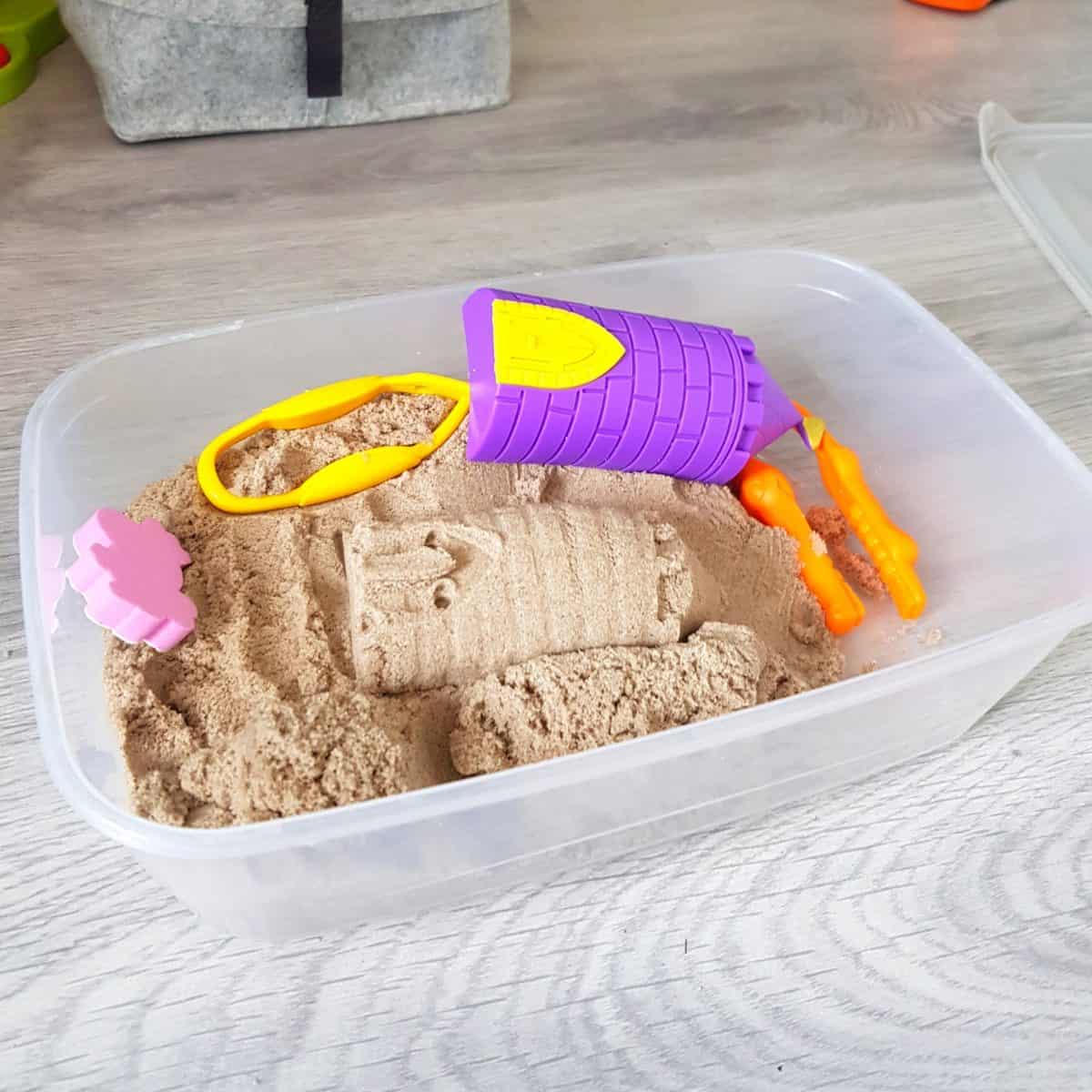 (read more about kinetic sand)
The sand is malleable and magical and thanks to the unique formula, the sand sticks together. In addition, the sand will never dry out, so you can come up with something new again and again.
The possibilities are truly endless! The sand is suitable for children from 3 years old.
Read more about this here this "Magical" kinetic sand | 6 best playsets reviewed & tips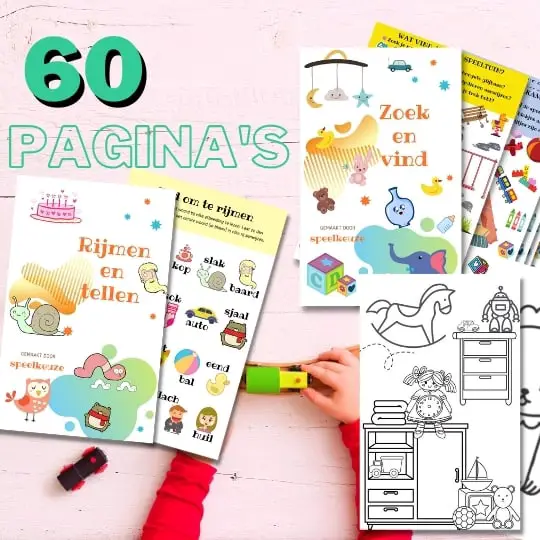 Always something to do for the holidays or rainy day?
Play Choice now has the ultimate activity book collection, with over 60 pages of fun coloring pages and educational puzzles.
Joost Nusselder, the founder of Speelkeuze.nl is a content marketer, father and loves trying out new toys. As a child he came into contact with everything related to games when his mother started the Tinnen Soldaat in Ede. Now he and his team create helpful blog articles to help loyal readers with fun play ideas.